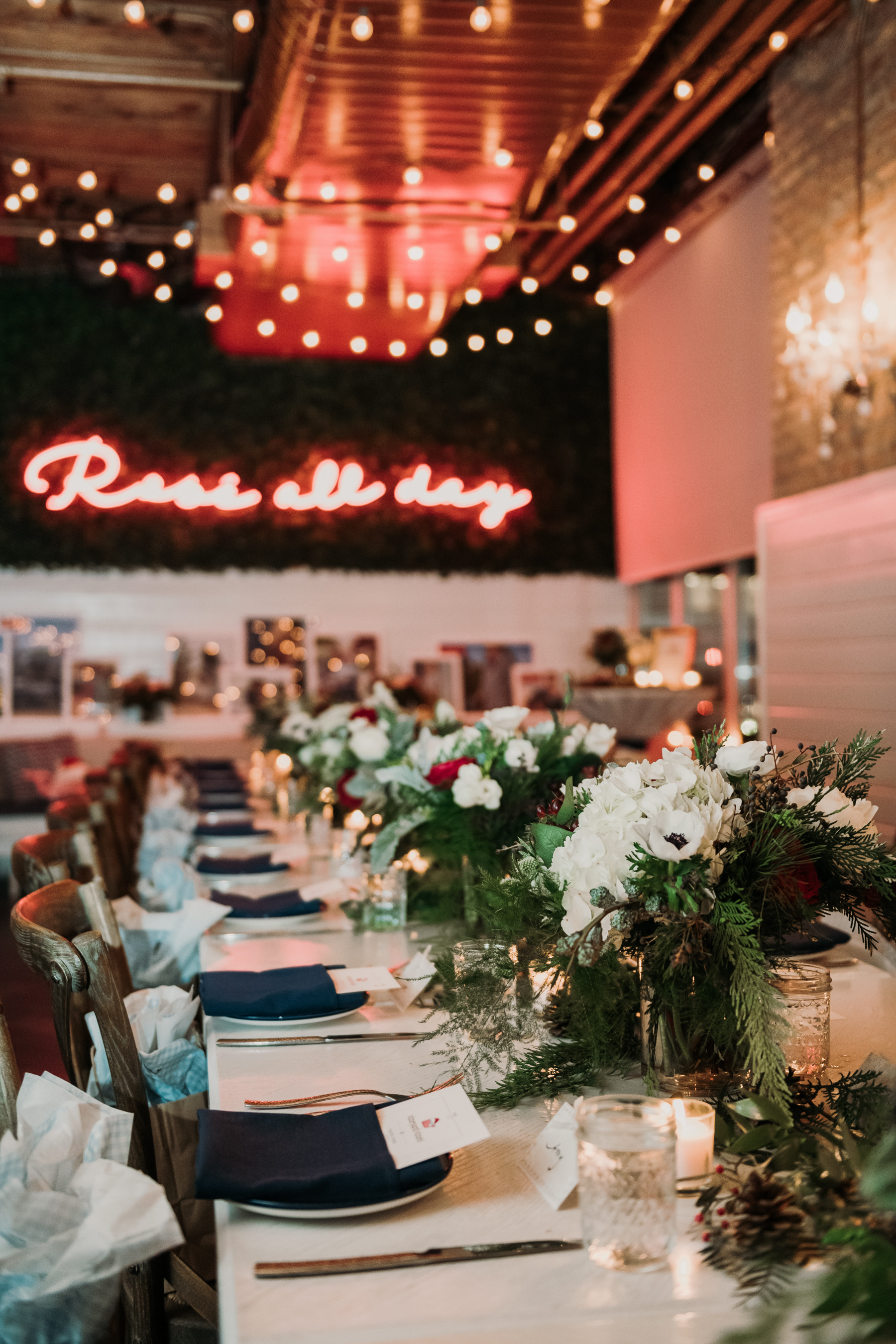 Before our travels started, Mitch and I attended the most beautiful holiday dinner thrown by Vineyard Vines at the Hampton Social in Chicago.
It was so lovely catching up with our good friends Nicole (who runs PR for VV!), Jess, and Liz and Dave… and just the nicest way to kick back and let loose before the true craziness of the Christmas season began. It was also incredibly beautiful. The care and thought that went into the whole night did not go unnoticed; Nicole, you're amazing!
Right now, Vineyard Vines is having its Whale of a Sale, during which you can take 30 percent off sale styles with code "WHALE30." The savings are insane! And if you had your eye on any of the company's classic holiday pieces, now's the time to pounce. :)
Below are my favorites from the collection as well as my favorite photos–taken by Iron & Honey–from the night!

Shop the Vineyard Vines holiday collection: