One / Two / Three / Four
Five / Six / Seven / Eight
Nine / Ten / Eleven / Twelve
Thirteen / Fourteen / Fifteen / Sixteen
Seventeen / Eighteen / Nineteen / Twenty
Twenty-One / Twenty-Two / Twenty-Three / Twenty-Four
Twenty-Five / Twenty-Six / Twenty-Seven / Twenty-Eight
Twenty-Nine / Thirty / Thirty-One / Thirty-Two
Thirty-Three / Thirty-Four / Thirty-Five / Thirty-Six
Thirty-Seven / Thirty-Eight / Thirty-Nine / Forty / Forty-One
Hello from Denver! Yesterday was QUITE the whirlwind, but Emma is safely at my in-laws (thank you, John and Lisa!) and we're nestled in our Airbnb. (I'll Insta Story it today at some point. So cute!) Getting ridiculously excited for our friends Dan and Laura, who are tying the knot this weekend.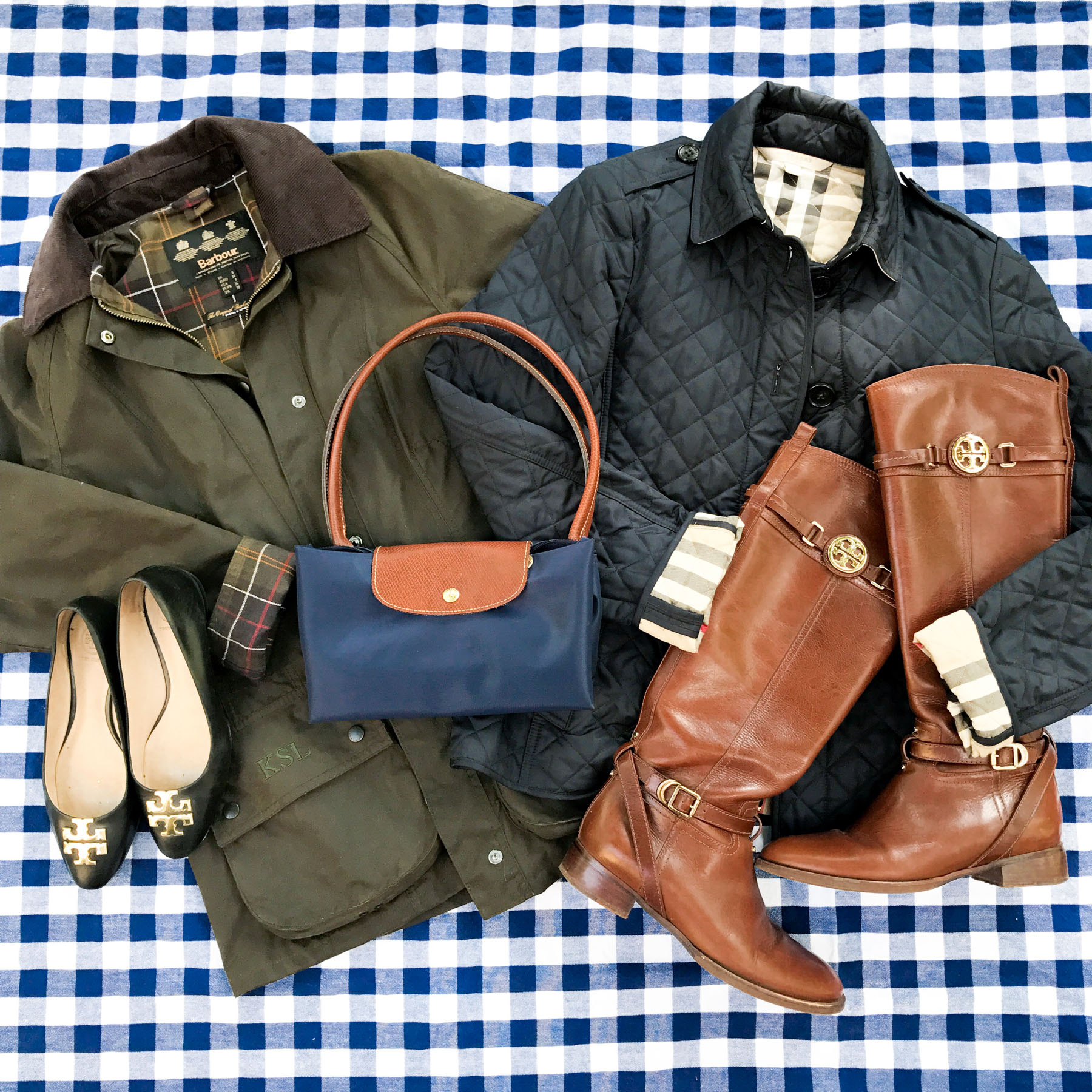 Barbour Coat (This is the exact one. More on sale here.) / Longchamp Tote / Tory Burch Flats and Boots / Burberry Coat (Here's the exact one.)
I know there were some problems yesterday with Nordstrom's site crashing… but if you didn't get to shop the Nordstrom Anniversary Sale 2017 yet, no need to panic. ;) The majority of the inventory is still available, so definitely take advantage today!
What's in my cart:
This nubby sweatshirt. Something out of Pinterest, right?!
These Tory Burch flats and sandals. And did you see?! The boots are back!
This coat in light blue. 100-percent coming home with me!
This pleated top in navy. SO CUTE.
This ruffled coat in light pink. Adorable.
The classic Patagonia in white.
This top in navy. (Duh.)
These pumps in navy or brown. Like, done.
This Burberry jacket in navy or black.
This ruffled navy jacket. What a statement!
(Clearly, I need to clean out the cart before hitting "purchase," haha.)
And here's the best of the sale:
Sale Tops

Sale Coats

Sale Sweaters

Sale Shoes & Accessories

Sale Jeans

Sale Dresses

Sale: No Card Needed!