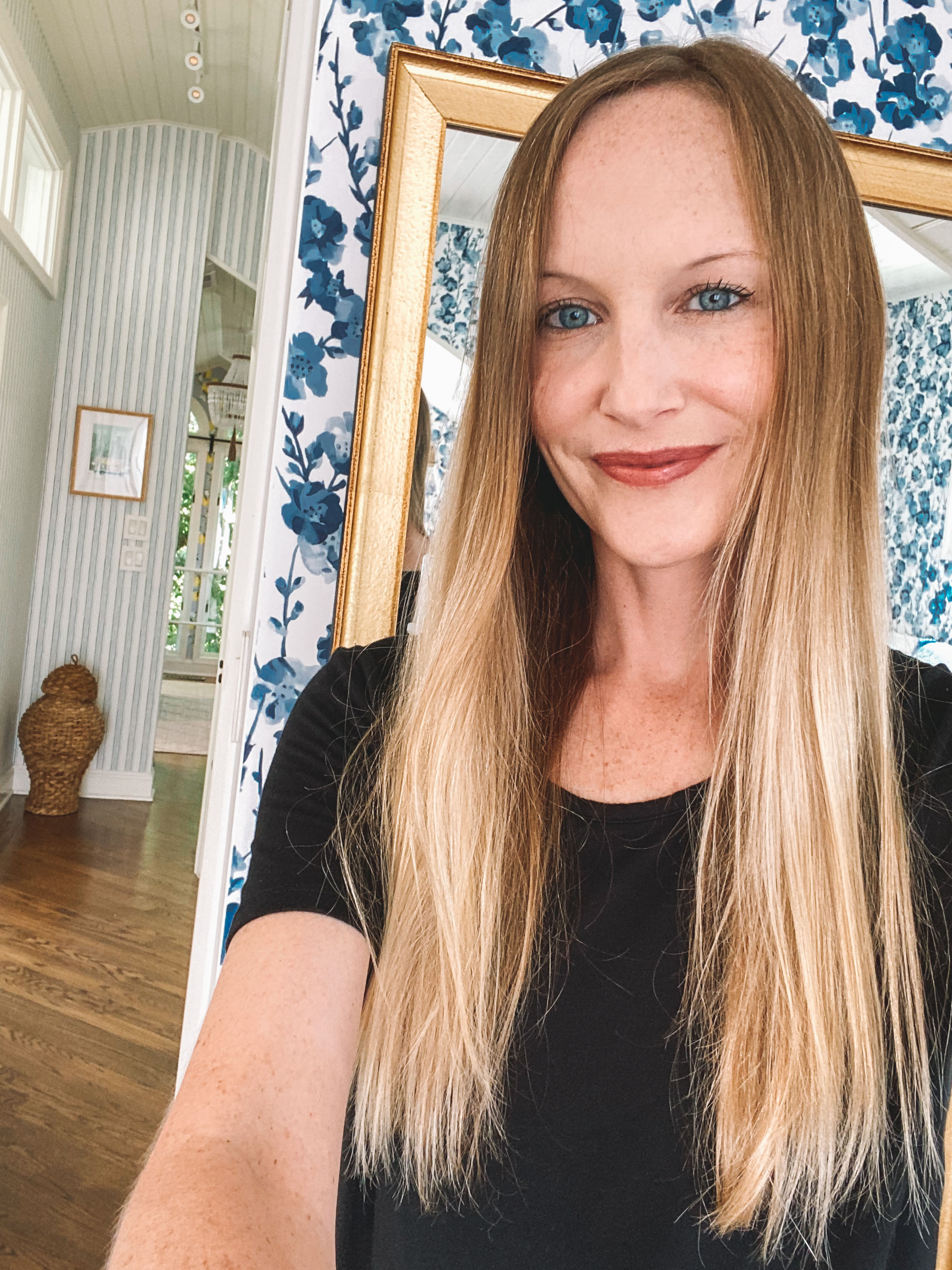 WELP.
It's funny; I spent the last decade wishing for long hair, and it only took a pandemic for me to A) get it and B) realize it's way too much for me to handle.
At first it was fun. And then it wasn't. 😆 Ripping it out became Lucy's favorite activity, and playing hairdresser with it was Emma's. (OUCH.) And it was constantly getting tangled and caught in stuff. And very often, I'd roll over while sleeping and it would get stuck under my back or something and I'd wake up convinced that someone was attacking me.
Nope! Just the ol' stuck-in-your-own-hair trick.
So a few days ago, I was like, "Enough is enough! I'm cutting it right now!"
But then I was too tired.
THE FOLLOWING MORNING, though, oh man. Clad in all black (in hindsight a poor choice), armed with a pair of purple scissors I found in the craft drawer (in hindsight also a poor choice), and having done absolutely zero research, *I went at it.*
And let me tell you: It wasn't too bad!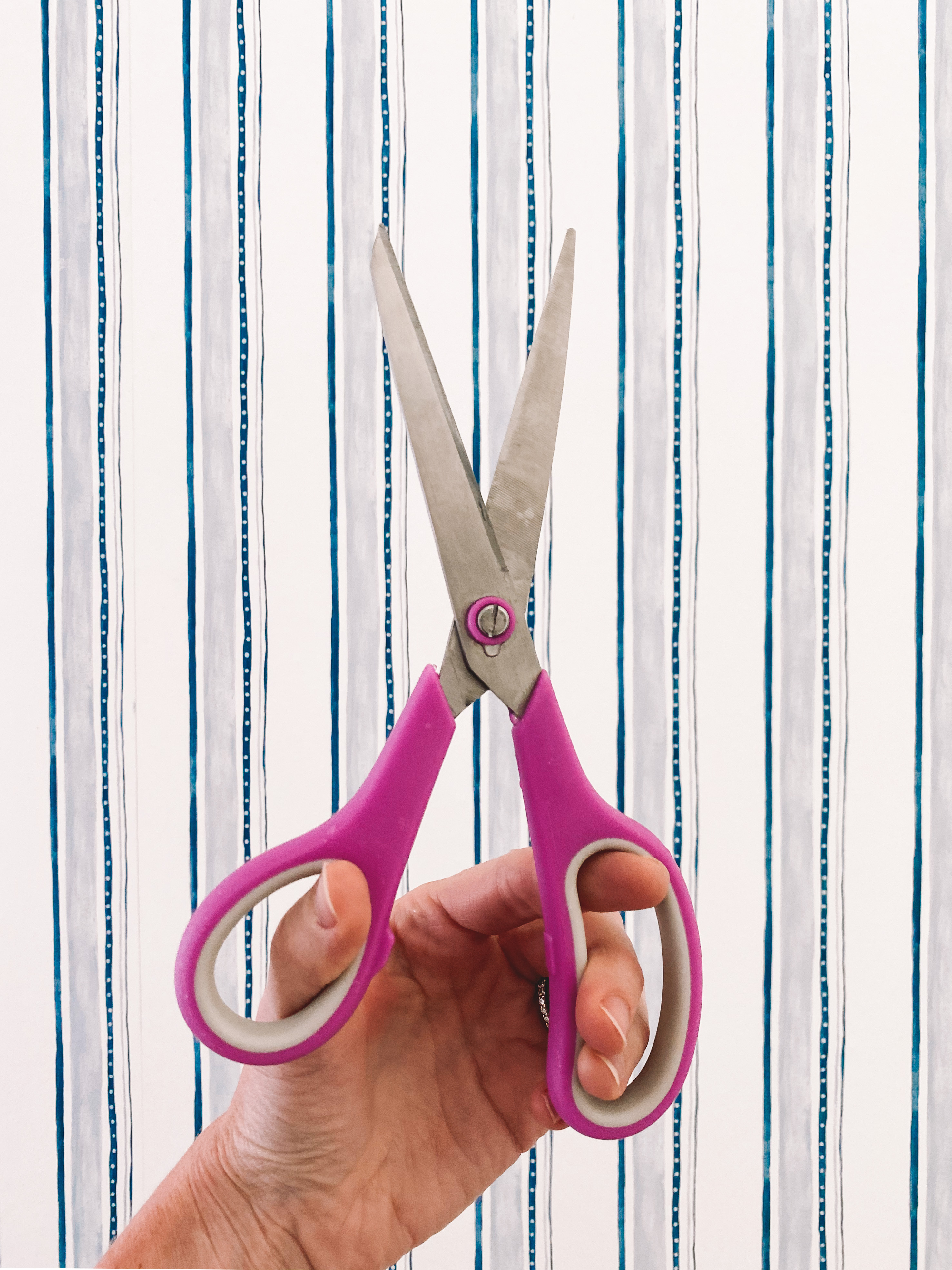 How it went/thoughts:
I went slowly, cutting off no more than an inch at a time. I originally was just going to chop off six inches and then "fix it up," but as I was going in for the first snip, I freaked out and realized that it was probably in my best interest to bring it down a notch. What if I totally misjudged?!
Because of this, it took roughly 45 minutes. So glad it's over, haha.
I learned that cutting at an angle works best. When I tried to go straight across, the hair in the back ended up being far longer than the hair in the front. Starting from the back and then angling the scissors downward as I cut fixed that problem.
Cutting in several sections probably would have been helpful. I don't have a ton of hair, so didn't even think about it and just cut in two sections: the right side of my head and the left. If I'd gone with four or six sections, I probably wouldn't have struggled with evenness as much.
I did not have success with putting my hair over my face and cutting it upside down. I do know that some people swear by putting their hair in a ponytail, putting it over their face and then cutting it upside down, but that seemed like a lot of work and mehhhhh.
I did not attempt layers. Again, I don't have a ton of hair, and layers always look bad–even when hairdressers do 'em. So that made things easier!
Using proper barber scissors would have been beneficial. They're very inexpensive and come to think of it, there's likely a pair in the hair cutting kit we bought for Mitch when we gave him the mohawk. Oops.
I wish I could have done Locks of Love. I did it once in high school and once in college, and it was a very positive experience! I highly recommend.
IT'S JUST HAIR. I feel like it came out okay, and I'm happy with how it turned out! Doesn't look like I put it through a garbage disposal, at least. And it's just hair. There's a pandemic and it's not like I'm seeing many people anyway!
Normal haircare routine:
If you read this post, you know that I've been on a hair restoration journey for many years now. (Read more about what happened and see photos here.) But I'm happy to report that my hair is healthier than ever before! No, I still don't have a TON of it. But its thickness has probably doubled, and I'm no longer upset about it. Here's an update on how I take care of it:
I don't color my hair. Like ever. Haven't done it in a year and a half! Before I "cut the color," I did two rounds of balayage treatments, spaced six months apart I believe. This gave the highlights a more natural look as they began to grow out. Six months after the second treatment, I realized that I didn't really need to go in again; yes, the top of my head was obviously darker than the bottom, but it wasn't like there was a line. I was thrilled! Of course, I realized I was going gray a few months into the pandemic, so that's been fun, haha. Because of this, I do think I'll have to do a salon balayage treatment again at some point, but I'm not there yet and would prefer to wait until all this is over. It's noticeable, but again, not seeing too many people these days so whatever. ;)
I let it air-dry as often as possible. This is obviously much easier in the summer, but it makes a huge impact. At first, I hated how fried it looked when I let it air-dry, but that was the thing: It WAS fried. And after I got it to a healthier place, it looked healthier air-dried too. Go figure!
I threw away the flat iron. Yes, I threw it away. I'm an addict and it was the only way.
If I need to, I style with the Dyson AirWrap. It's ridiculously expensive, it really is. But it's changed my LIFE. It uses minimal heat and therefore causes next to no damage, and I can curl my hair in less than three minutes. If I wasn't an exhausted mom with a history of hair damage that made her really upset, no. I probably wouldn't have invested in it. The way I justify it, though, is that I have no more salon expenses… which has and will continue to save me thousands. I love it.
I use Olaplex #3. (Here's a full blog post I did on it a few years ago.) It truly restores fried hair and is worth every penny. I used to use it a lot but now that my hair is in better shape, I probably use it once per month. I cycle in other hair masks every now and then, too.
I use Pantene's Rescue Shots once per week. Best $5 you'll ever spend. (Read my full post on them here!) They're little capsules of magic. I used to get so many questions about whether I work for Pantene, and no. I do not. 😆 But I SHOULD. I don't understand how it works, but it takes extremely damaged hair–think dry and crispy–and turns it into silk. You'll be flabbergasted by the results. And they're so cheap! Just make sure to use a clarifying shampoo every two weeks.
I use moisturizing shampoos and conditioners, and a clarifying shampoo every two weeks (never more). To be honest, I don't swear by any particular moisturizing shampoo or conditioner. I do like Prose and Le Labo (specifically the Rose 31 conditioner), but both are expensive… and I didn't find Olaplex's shampoo or conditioner to be worth it. So I usually just go for whatever I see on Amazon that catches my eye and doesn't cost an arm and a leg. (My favorite "save" product has probably been Pantene's 3-Minute Miracle. It's REALLY good for the money. I would suggest trying that first!) Any suggestions? Would love to hear!
At the end of the day, what helps restore damaged hair the best is time. If you're willing to give it that, though, you will eventually have healthy locks!
Hopefully this helps; let me know if you have any questions!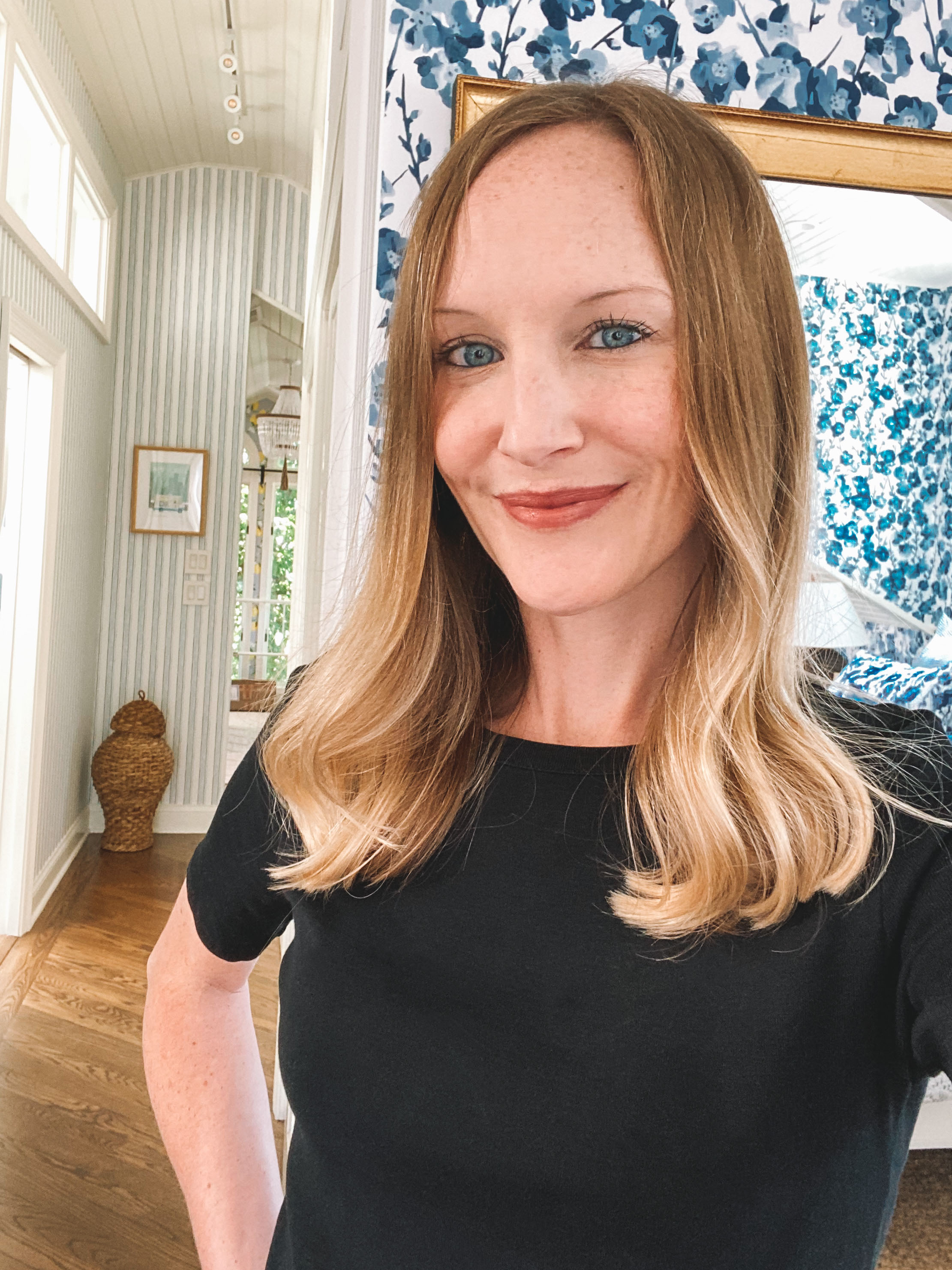 The result!
PS:

Last chance to win $500! I'm selecting the winner tonight sometime around midnight. Good luck!