Photo from this post
Over the last week, I've been getting some questions about my hair. It seems to have gone from limp and thin to [relatively] bouncy and full overnight, so seriously: What did you do?
FIRST OF ALL, no one has ever even suggested that I have nice hair. Because I don't. 😂 And that's okay! I was born with fine hair, and in my 20s, I was apparently on a quest to destroy every last strand on my head using bleach and flat irons. 🙈 Two years ago, though, I decided to stop. I had dry, brittle and thin locks… and all I wanted was healthy hair. I tried everything and anything, and listened to and took advice from friends, family members, readers, other bloggers, beauty magazines, strangers, professional hair stylists–pretty much anyone who had something they thought would help. And so much did help! (Scroll down to the bottom of this post to read about the six products/actions that made a difference.)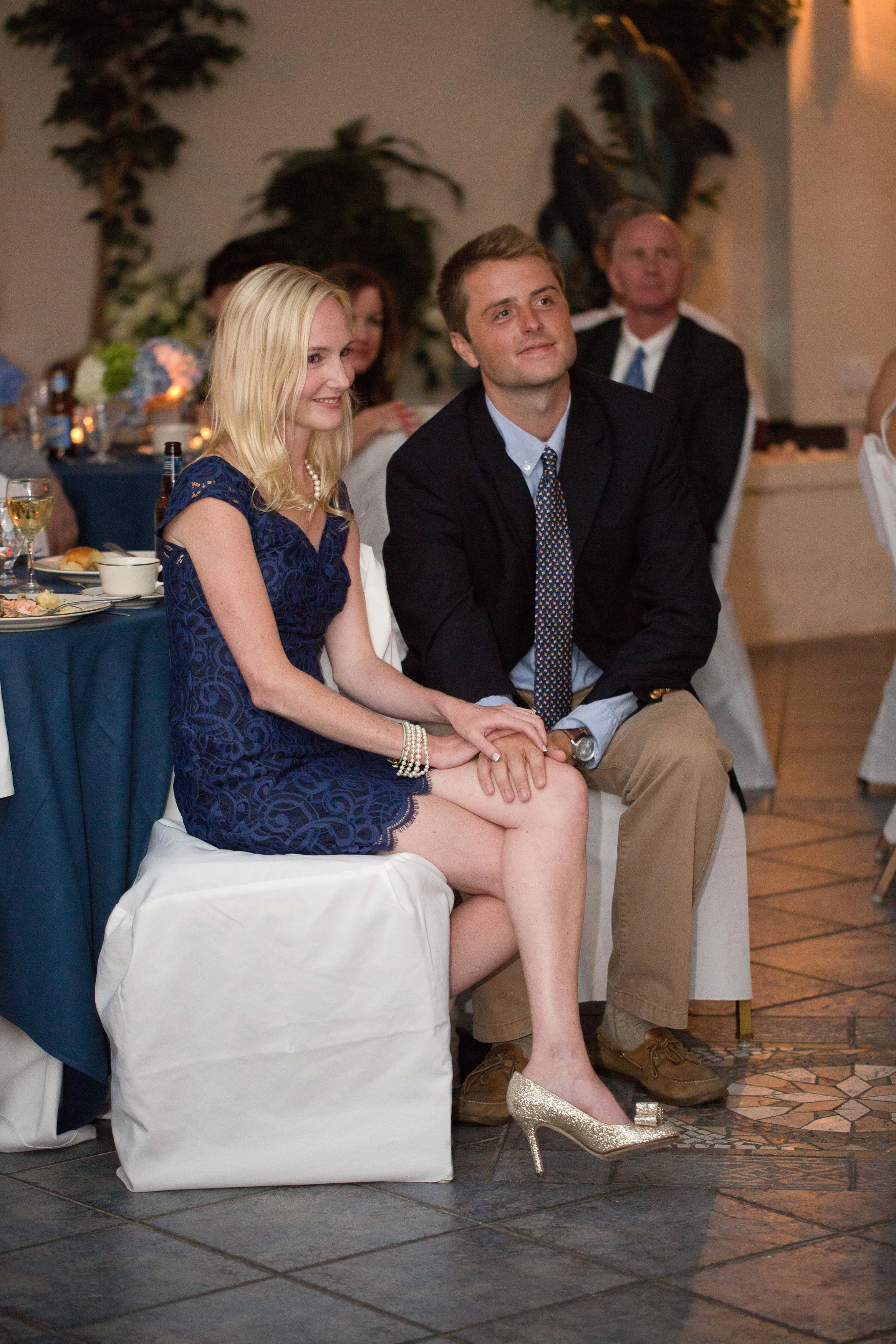 This is what my hair used to look like. These are also the kind of shoes that I used to wear. 🙈
But what's responsible for the most recent–and perhaps most dramatic–change cost me FIVE DOLLARS, and it's something I accidentally stumbled upon. (You can buy it here on Walmart!)
You know after you check out online and "suggested products" pop up? ("People who bought this also bought…" or whatever.) These little things called "Intense Rescue Shots" popped up, and I clicked, because that sounded like something I might need, haha. The description said that the treatment "targets extreme damage" and "extremely damaged" is how I'd come to think of my locks. ;) So I was like what the heck and added it to my cart and checked out again like the crazy woman I am.
They arrived, and things were chaotic as they always are, so they ended up in the medicine cabinet–forgotten. For a long time. And then last week, I was in the throes of one of my KonMari clean-outs, and I found them. The following morning, I read the directions: After washing hair, apply… and then simply rinse out. No wait time like Olaplex required or other hair treatments. Let's just say that I didn't have high hopes. But I used it, and then dried my hair, and…
What?!
I'm sorry. WHAT?!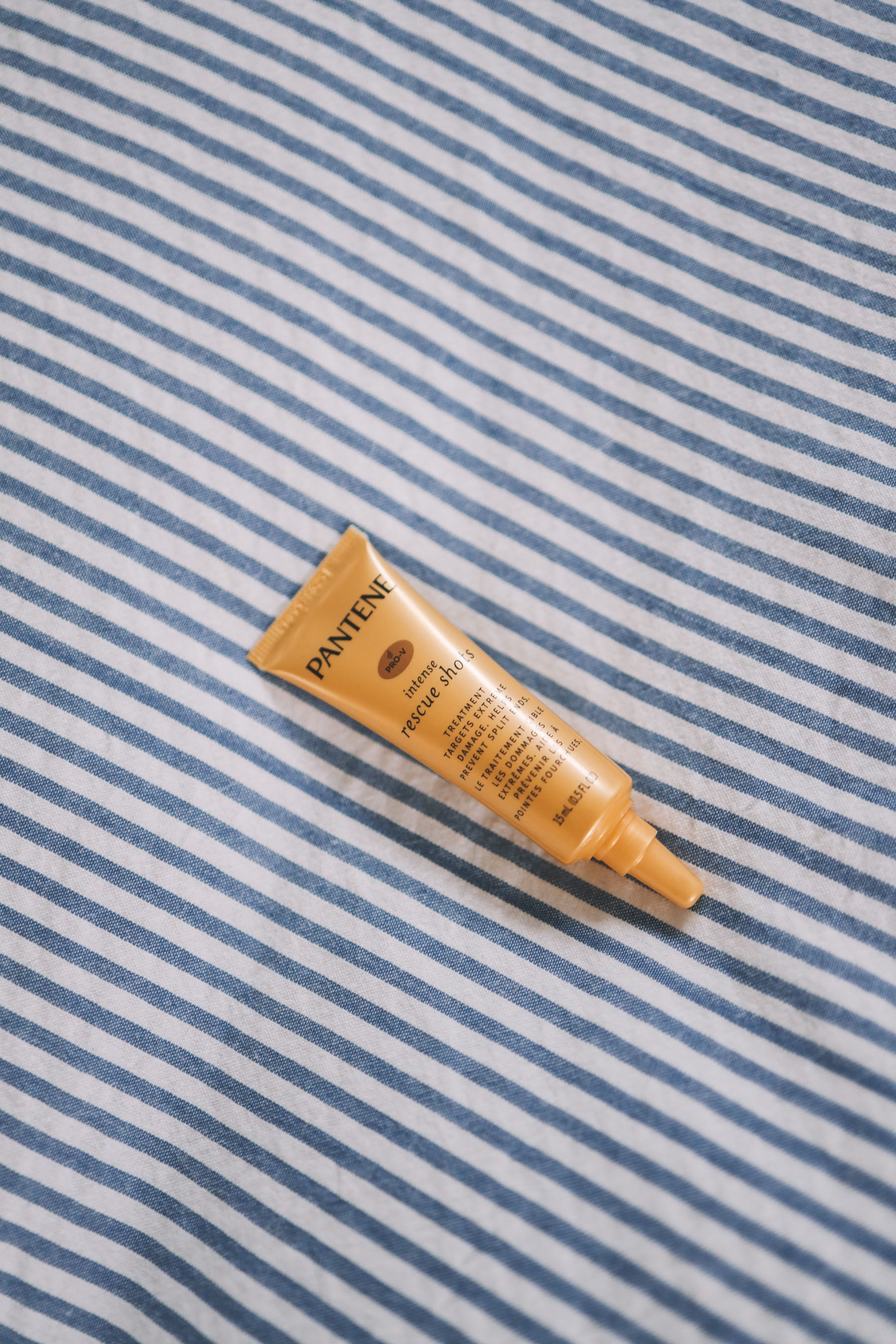 The results were unlike anything I'd ever seen, including Olaplex, which blew my mind. 🤯 My hair was super soft. It had like 10x the body. It didn't tangle. It bounced. And then I curled it, and it looked like supermodel hair. (Like, in my mind, for me. This is admittedly very relative. 😆)
That was about a week ago. The product says to use once per week, but I've been using it every other day and it's been great. If anyone has any insight as to why this might be bad, obviously please let me know, haha. But wow! I was actually originally supposed to write about different products for this post with Walmart Beauty, and then completely changed course because I can't get over how life-changing this tiny and very inexpensive tube of intensive conditioner is! I honestly can't get over it. I feel like a different person!
(GREAT stocking-stuffer idea, guys. And a wonderful way to look and feel your best during the holiday season this year!)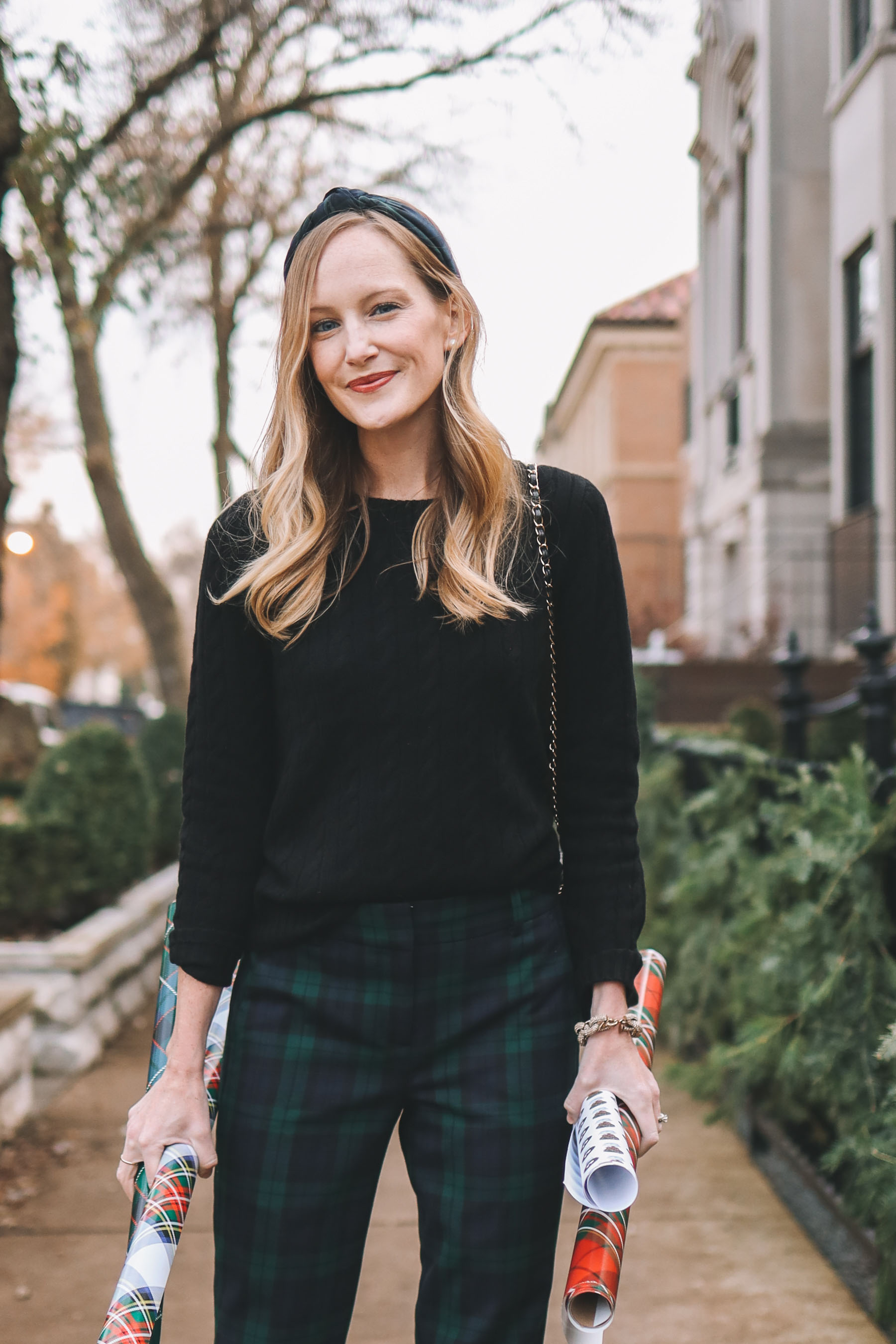 After some investigation, I learned from this Bustle writer that the shots were launched in Brazil in 2008 and arrived in the United States only this year. I'm paraphrasing here, but it's a hair mask in "shot form," made with a really high level of strengthening lipids to target areas that are suffering from extreme heat and color damage. It's supposed to penetrate the strand instead of coating the hair.
Of course, I'm sure there's more to it, but woo-ee. I'm in love. (In case you didn't get that already, haha.) And I'm especially in love with the price. Accessible for all! (The rescue shots are also part of Pantene's Daily Moisture Renewal line, btw. If you've been following along here for a while now, I've been talking about the the magic of the brand's $5 Three-Minute Miracle conditioner, which was recommended to me by a non-blogger friend, for years. Definitely try it; it's insane!)
In case you're wondering: Because I have thin, fine hair, I get two uses out of each shot… but as Kara mentions, you might need the entirety of one tube (or more than one tube!) if you have thicker hair.
So seriously: if you're unhappy with your hair right now, TRY THE SHOTS. I promise that you won't be disappointed.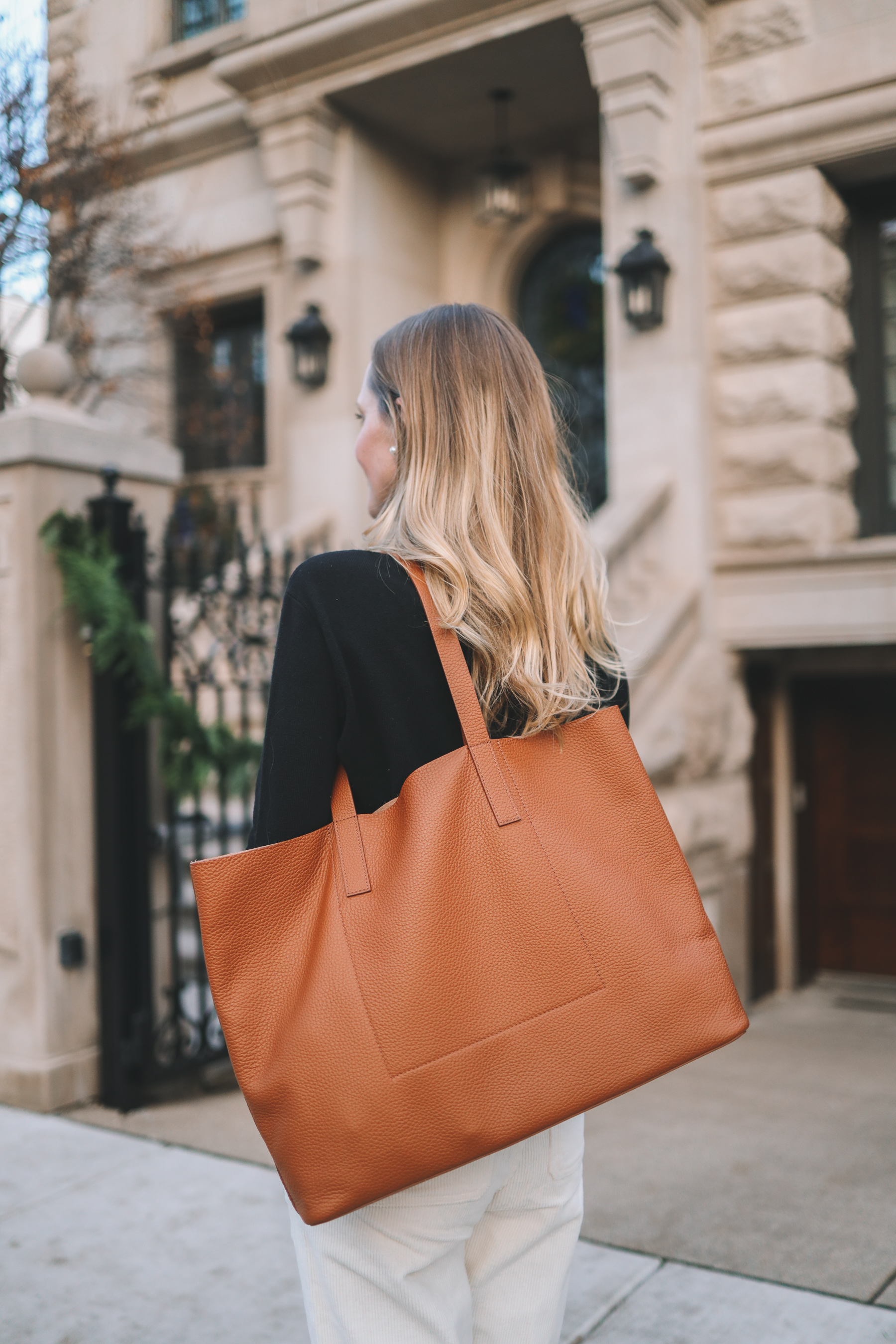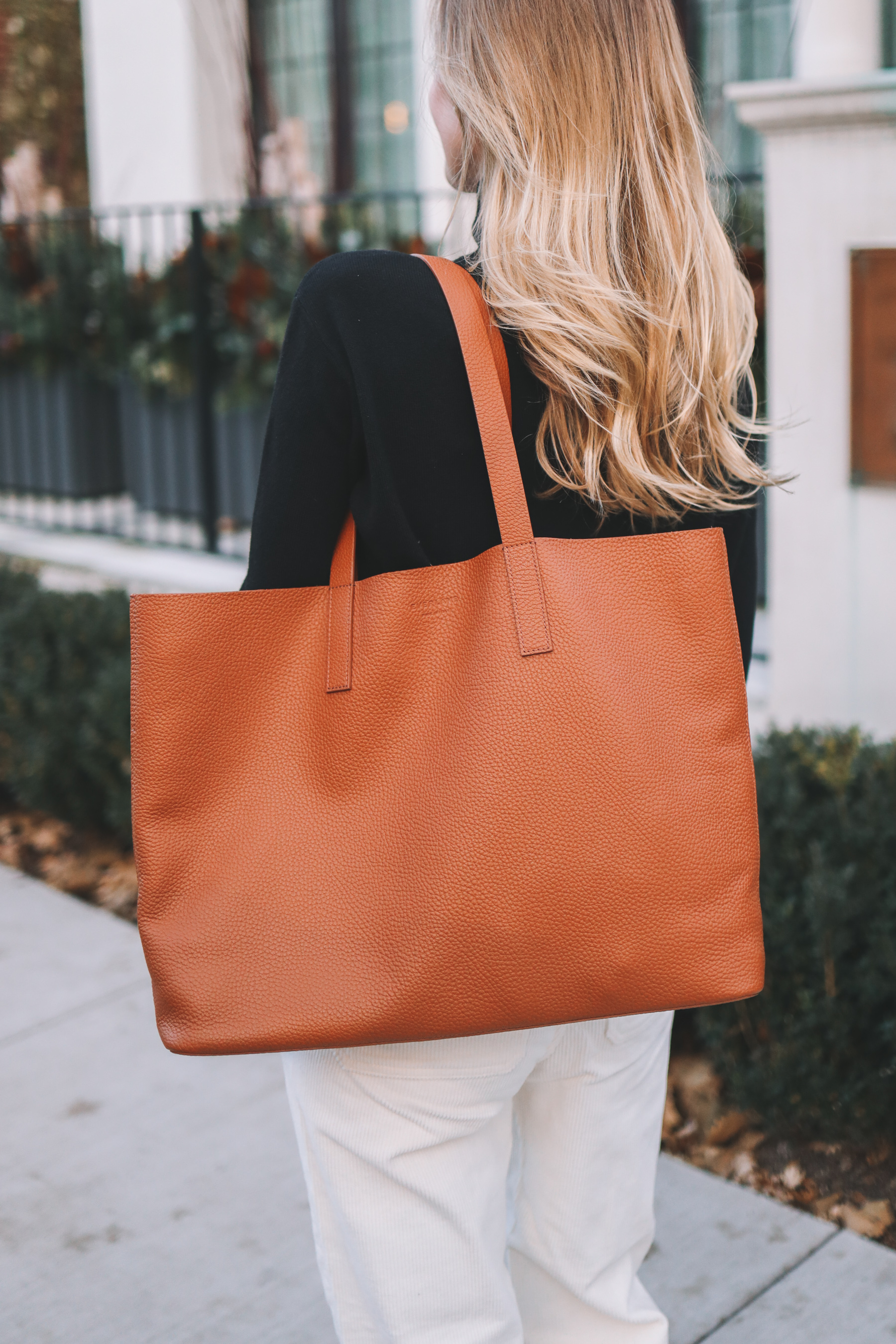 I'm clearly really into taking this shot right now, haha. Photos from this post.
Top 6 Things That Restored My Brittle, Dry and Over-Processed Hair
Intense Rescue Shots. For all the reasons covered above.
Going natural. I thought that this was going to be exceptionally difficult, but it wasn't as bad as I thought! I had bleach-blonde hair when I started out, so to transition out of that, my hair stylist suggested that I try balayage, which is a type of highlighting that blends darker roots with the highlights. In the beginning, I went in for this every few months, which was expensive. Last year, though, I only did it twice. And this year, I intend on only doing it once since the bleach blonde is pretty much gone. (The last time I did it was April; hoping to hold out until February or March!)
Throwing out my flat iron. When I really need some help, I use this straightening brush or this curling iron, which are actually more effective and FAR easier on my hair. (They don't pull it out like traditional flat irons do!) I found that I really did need to (literally) throw the flat iron out because I was addicted, haha.
Frequent trims. I had a lot of split ends and damage to deal with, so I slowly got rid of all that and welcomed new locks. Yes, it stayed the same length for a very long time, but it gradually became healthier and healthier.
Olaplex. I bow down to thee. You can read about my obsession here, but it had a significant impact, and I can't recommend it more.
Using the Dyson Hair Dryer. It's pricey. I know. Mitch actually surprised me with a refurbished one for my birthday last year, and he was able to justify it because I wasn't spending tons of money at the salon anymore. It's truly incredible. It dries hair insanely quickly using low heat, which means less damage. And now that I've owned it for over a year and have really seen results, I can genuinely say that it's worth it. (Unless you have gorgeous thick hair that air-dries beautifully. Lookin' at you, Paige. 😉) Very interested in trying the Dyson HairWrap, too, which apparently effectively curls hair using low heat.
My hair has doubled in volume since I started on my restoration journey, and while I'll likely never have hair like my friend Caitlin Covington (SWOON), I'm unbelievably happy with the improvement!
Do you want healthier locks, too? Below are my favorite products–all available via Walmart–that'll be sure to have you looking your best this holiday season! They also make for great gifts.

(Btw: Walmart's free two-day delivery and NextDay delivery services are amazing, and the retailer regularly beats the prices that Mitch and I find on Amazon. Running a family and household is expensive and takes a lot of work, but Walmart makes things more affordable and more doable!)
Shop the post:

This post is sponsored by Walmart, but all opinions are my own. As always, thank you so, so much for supporting the partnerships that keep Kelly in the City up and running. (Especially during the holidays, which is my busiest season! You rock. Thank you.)