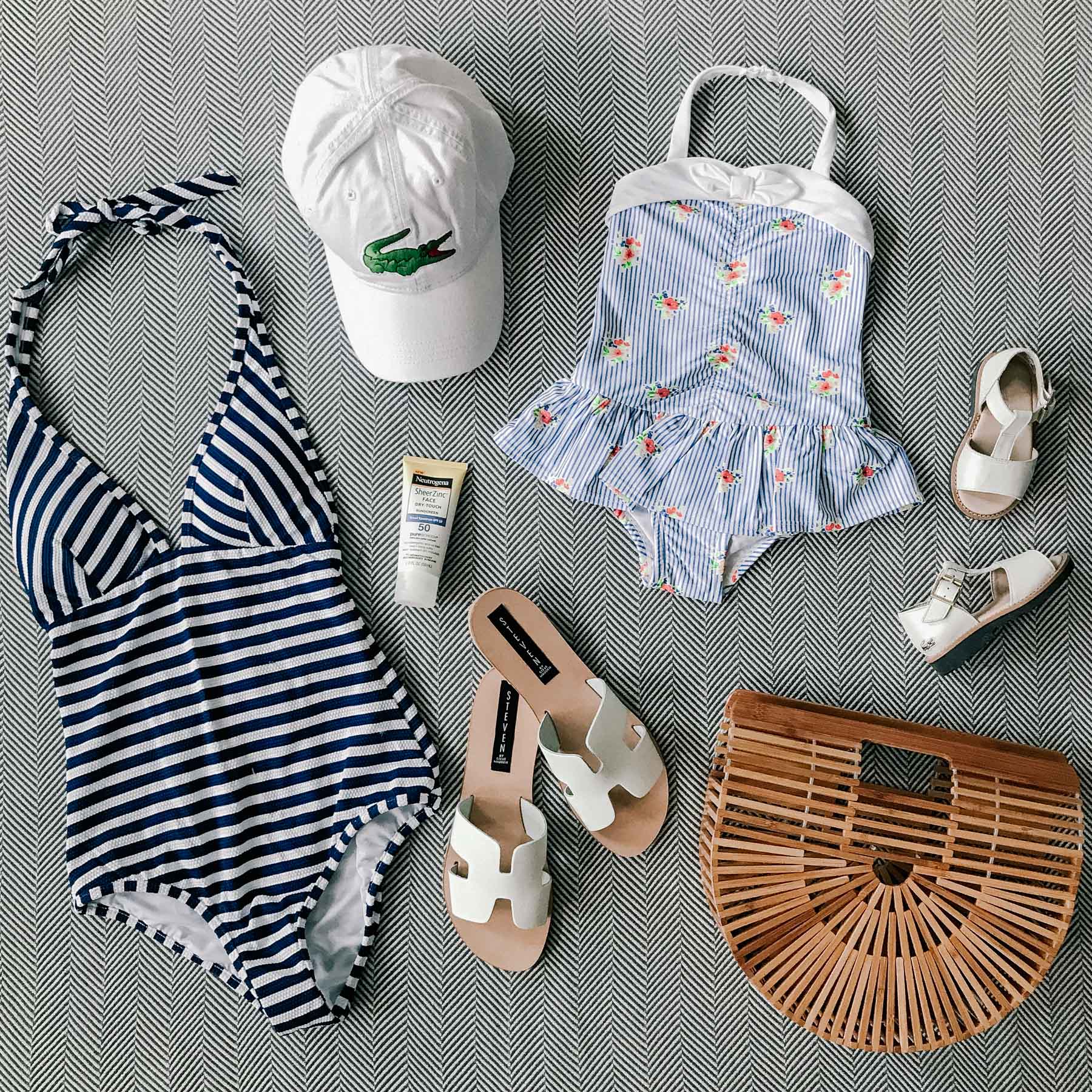 Hello from sunny Naples, Florida!
Yes, I wrote this post last week, before we left. 😉 But I thought I'd take today (our second-to-last day here!) to show you some favorites that I packed for our trip. Because they're SO good, and they're all Amazon finds. (Side note: Have you checked out my "Amazon Shop"? I'm having a ton of fun with it!)
So let's take a look at the five faves: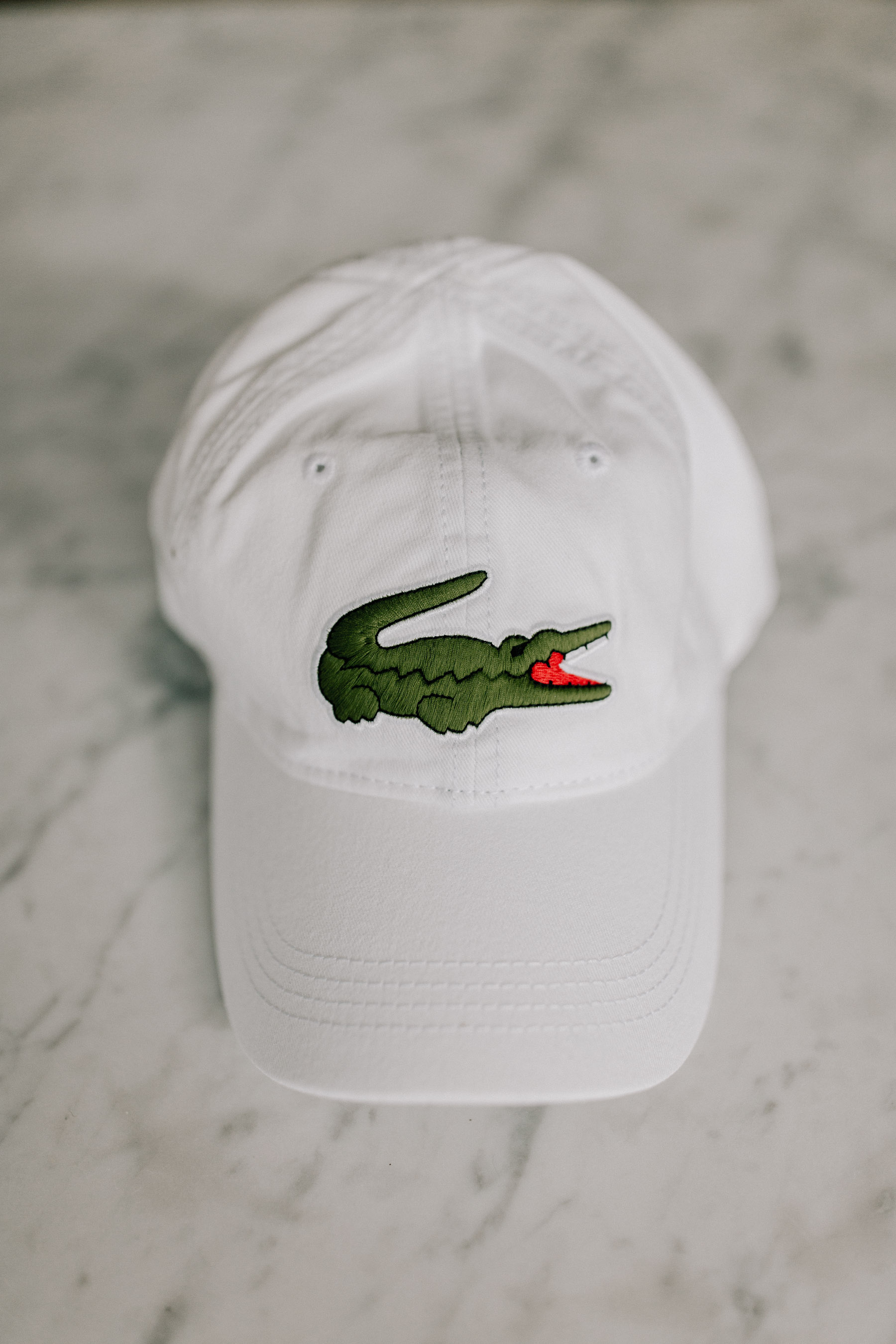 Hats
Before Emma, I thought very little about hats and their protective qualities. Which is surprising, considering how fair my skin is. But I simply slathered on the sunblock, and that was that. When Emma came along, though, my mind completely shifted, and I wanted all the hats, for everyone, all the time. Granted, she was born in July, and I was probably still a little hormonal. But I waved those hats in… and I may have cried when I left two of my favorites on a plane, haha.
While I'm a sucker for a good straw hat, baseball hats are the most practical for playgrounds and whatnot. So I swooped up the cutest Lacoste hat for such a bargain… and Emma will be wearing this seersucker number because she currently hates baseball hats. Isn't it sweet, though?!
Sunscreen
Similarly, Mitch and I are nuts about sunscreen. We've been slathering Emma with Neutrogena's Pure & Free Baby Sunscreen for a while now, and per my father's advice, we picked up Neutrogena's Sheer Zinc Face Dry-Touch Sunscreen Broad Spectrum SPF 50 for ourselves for this trip.
(Dad's been using Neutrogena for YEARS. I even distinctly remember crying to him one day about my hormonal skin before leaving for school. His response? "Neutrogena, Kelly! Neutrogena!" It was seriously the cutest. Love you, Dad.)
Why else did we decide to go with it? Personally, I'm not someone who's willing to go makeup-less in public, so I love that it layers invisibly under that makeup. I'm also unwilling to have a greasy face all day, which is where the Dry-Touch technology comes in. It ensures a lightweight, non-greasy finish.
Mitch's skin is easily irritated, so he loves that it's dermatologist-tested, and that it features a hypoallergenic formula specific designed to be gentle on sensitive skin. Finally, it's formulated with Purescreen Technology, which protects against harmful UVA and UBB rays–the most important part of all!
Btw: the sunscreen was recently included in Allure's famous Best of Beauty awards. (You can find detailed Allure reviews for the winning Neutrogena products here!) Did you catch my post on Neutrogena's Hydro Boost Hydrating Tint as well as my post on our evening routine with another awesome Neutrogena product?
Note: Use the code "20BEAUTYDEAL" to receive 20 percent off!
Emma's Seersucker Suit, Striped Suit and Crab Suit / My Thick Striped Suit and Thin Striped Suit
Bathing suits
Our rental house is a short walk from the ocean, so new bathing suits were 100 percent necessary. Emma, of course, has grown quite a bit since last summer, and thus needed some new ones… and my body has changed a lot since having her, and my old suits just didn't look right. I went for this striped number because my friend Krista recommended it–thanks, Krista!–and this other one because it looked flattering and hello, navy stripes. (Sizing: for this one, I would recommend going up a size, especially if you have a longer torso. The other one runs TTS.)
As for Emma's suits, holy cuteness. The crab one is mostly for my parents, as they're huge seafood fans and will get a kick out of it. The long-sleeved pink one is for Mitch, because he is constantly running after Emma with coverups. And the striped one is for me, because that bow!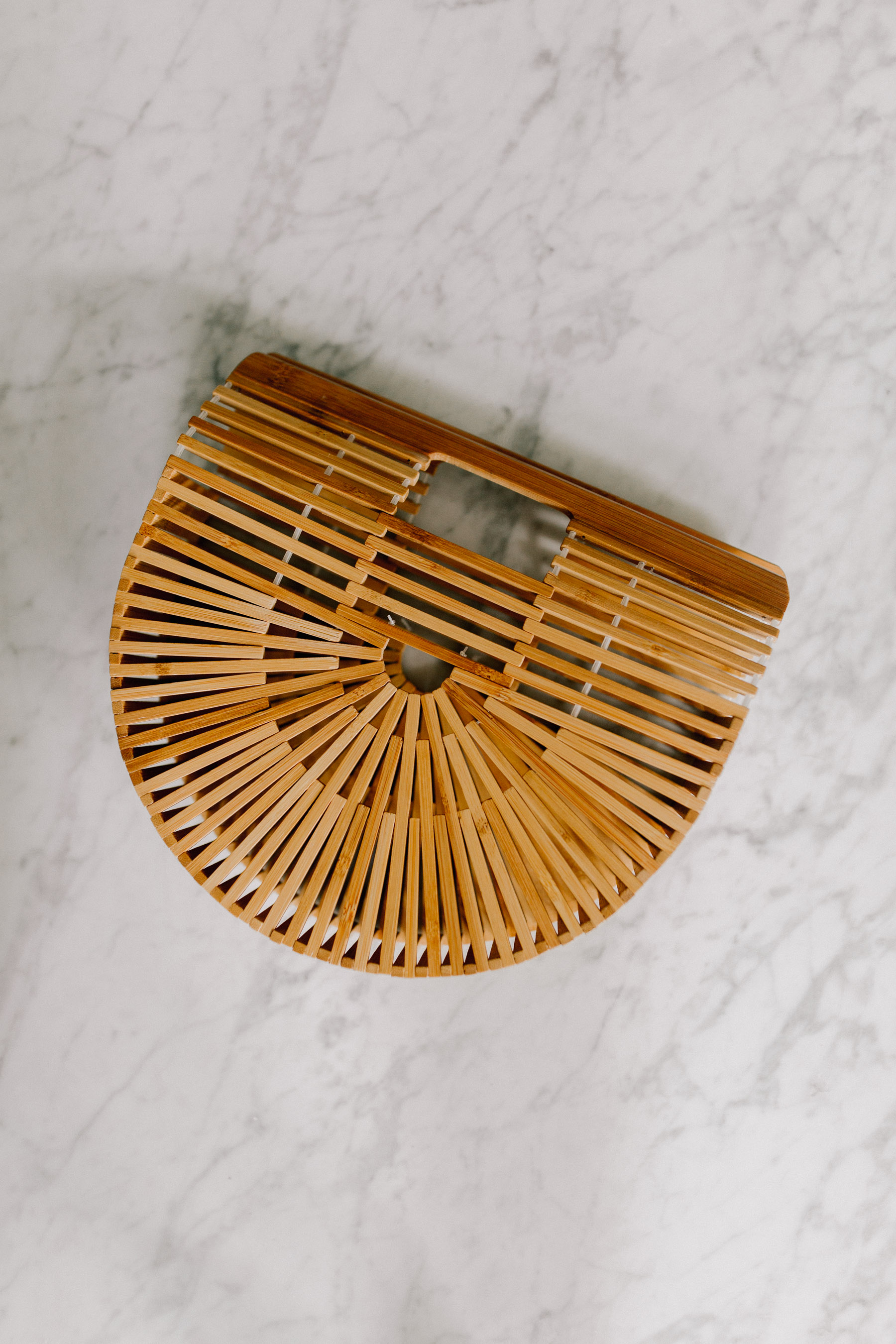 Bamboo bag
I've been really interested in owning the designer version of this bag for a while, but I couldn't justify the price, considering I wasn't sure whether I'd actually use it. But the price tag on this Amazon find was just too good! I'll be sure to report back soon, but so far, the quality seems fantastic, and it's pretty undistinguishable from the "real" one. Note: this bag is ADORABLE, and will likely be coming with me on my next trip!
Steven Slides / Lacoste Sandals
Sandals
It's been a while since I thought about sandals. All my old pairs are stored in my carry-on suitcase, which I only use for "business" travel like once a year… because how, in god's name, could a mother fly solely with a carry-on?! Regardless, Emma didn't own any sandals that fit, and I love shoes… so I ordered Emma these sweet white Lacoste sandals and myself these beautiful designer-inspired white slides. (Because white will go with nearly all our Florida outfits!) Btw: I always go up a half size with flat sandals. I normally wear a 7.5, and ordered these in an 8. They're perfect!
Are you headed anywhere sunny this February? Would love to hear where you're going!
This post was sponsored by Neutrogena and Amazon, but all opinions are my own. As always, thank you so much for supporting the partnerships that keep Kelly in the City up and running!
SaveSave