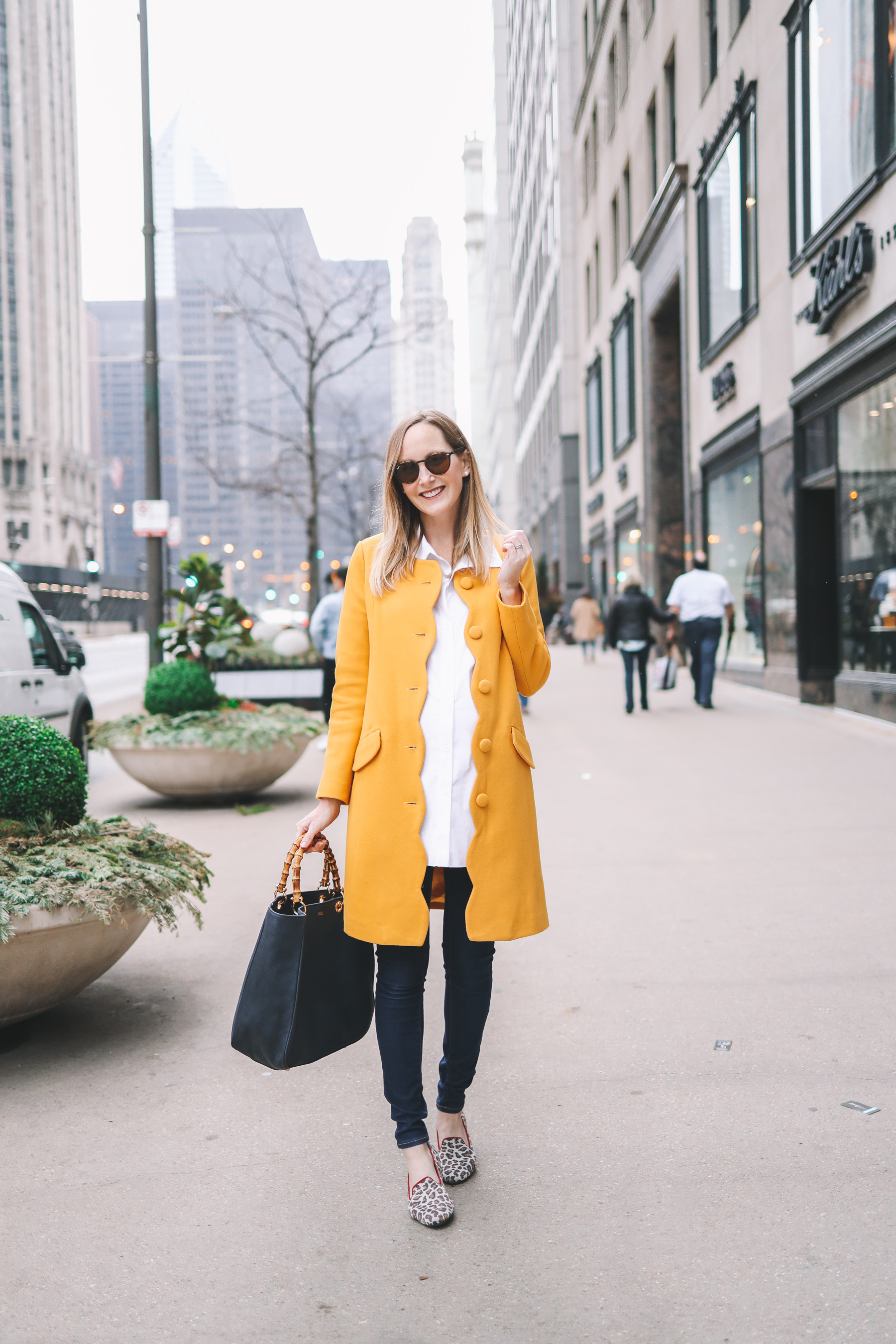 Yellow Scalloped Coat / Rothy's "Mocha Spot" Loafers (And here is the classic pair, which doesn't have the red outlining. Read my full review of Rothy's shoes–and why I love them so much–here.) / LYSSÉ Schiffer Shirt (Find it via Zappos, Nordstrom, Tuckernuck and Amazon. Full review here.) / Mark & Graham Navy Elisabetta Bamboo Tote c/o (Love the new one with the strap, too. See all Elisabetta totes here!) / Old Navy Rockstar Jeans (I'm wearing the maternity version. Here are all the Rockstar jeans; so soft and stretchy but don't bag out!) / Ray-Ban Sunglasses
I have to admit that I'm a little jealous of the fact that New York is apparently in full bloom right now, while our trees are still pretty bare. ;) But I've just been channeling spring through my brightly colored outerwear collection: a must when you live in Chicago!
I bought this yellow scalloped coat recently because it was on sale and I could wear it with the bump. And it really does make my day happier when I wear it! A little pop of color before everything else pops, if you will. (Both the trees and me. 😂) In case you're wondering, it's a lighter coat, and perfect for spring and fall. It's also on the swingy side, so I would recommend ordering your normal size or one size down. I went with the UK 6, and while I can't button it because of the bump, it's great everywhere else and I know it'll be perfect post pregnancy.
Statement Coats for Spring

If you're in the market for a new spring coat, I've rounded up a few of my favorite statement ones above!
Hope you're having a great weekend. :)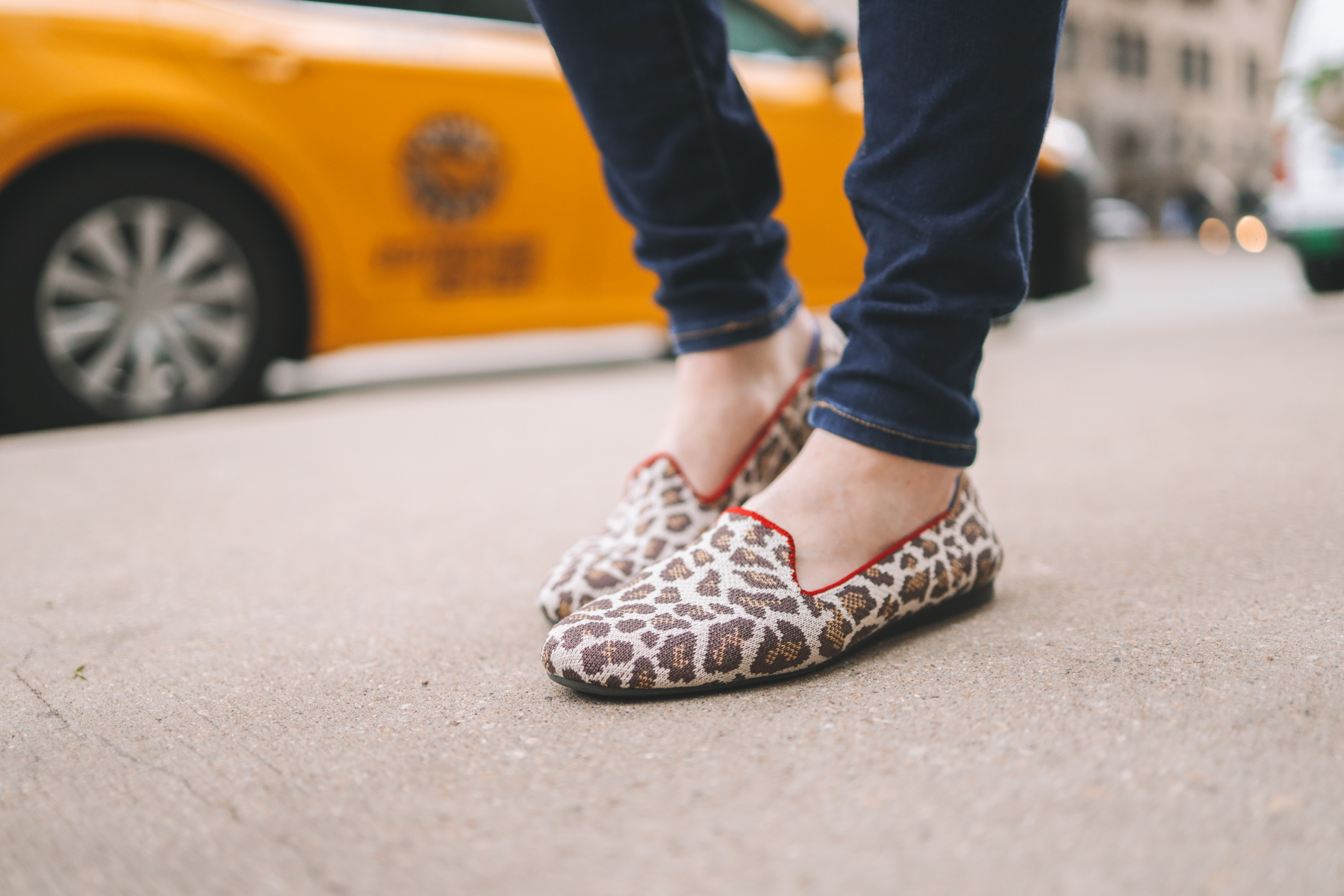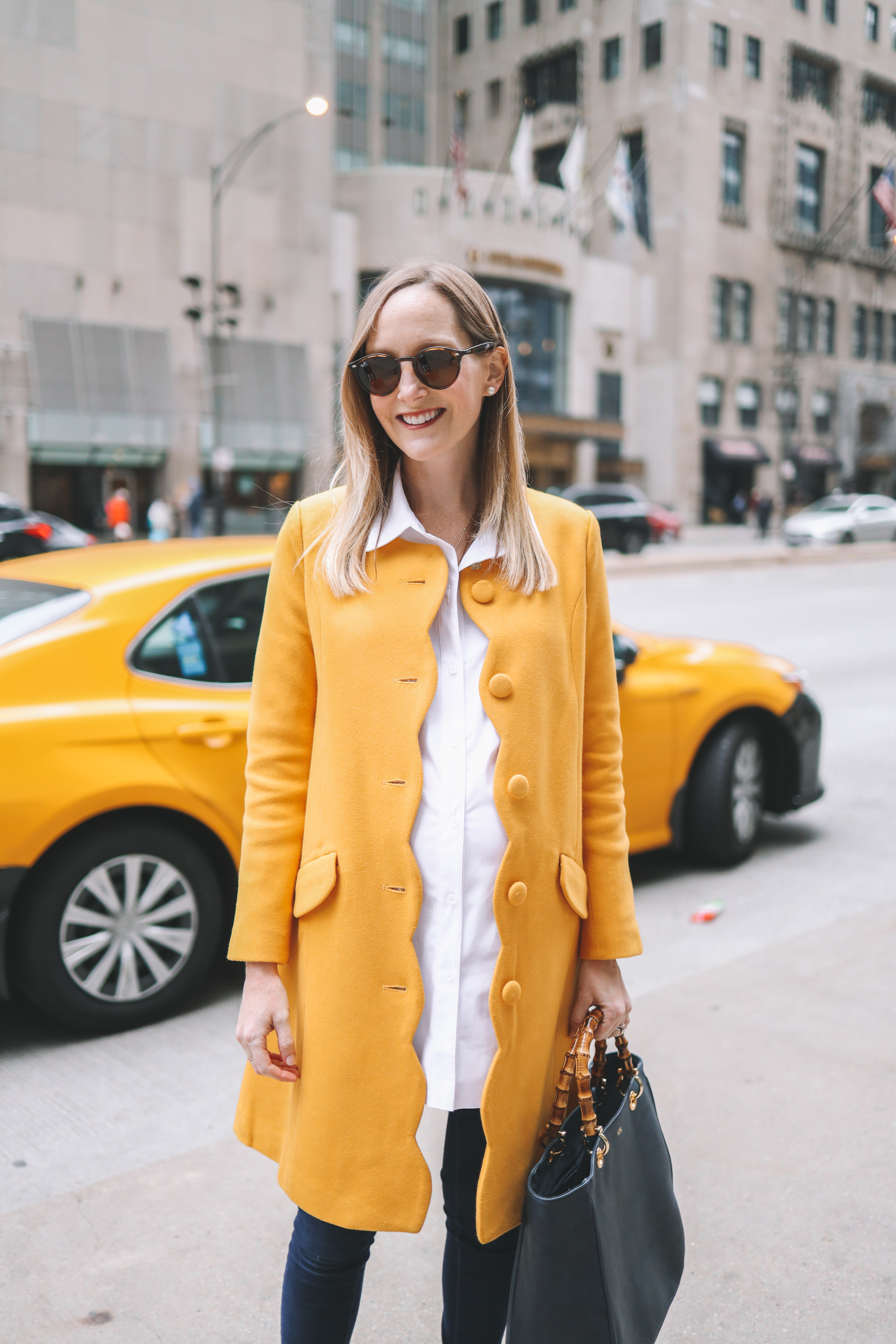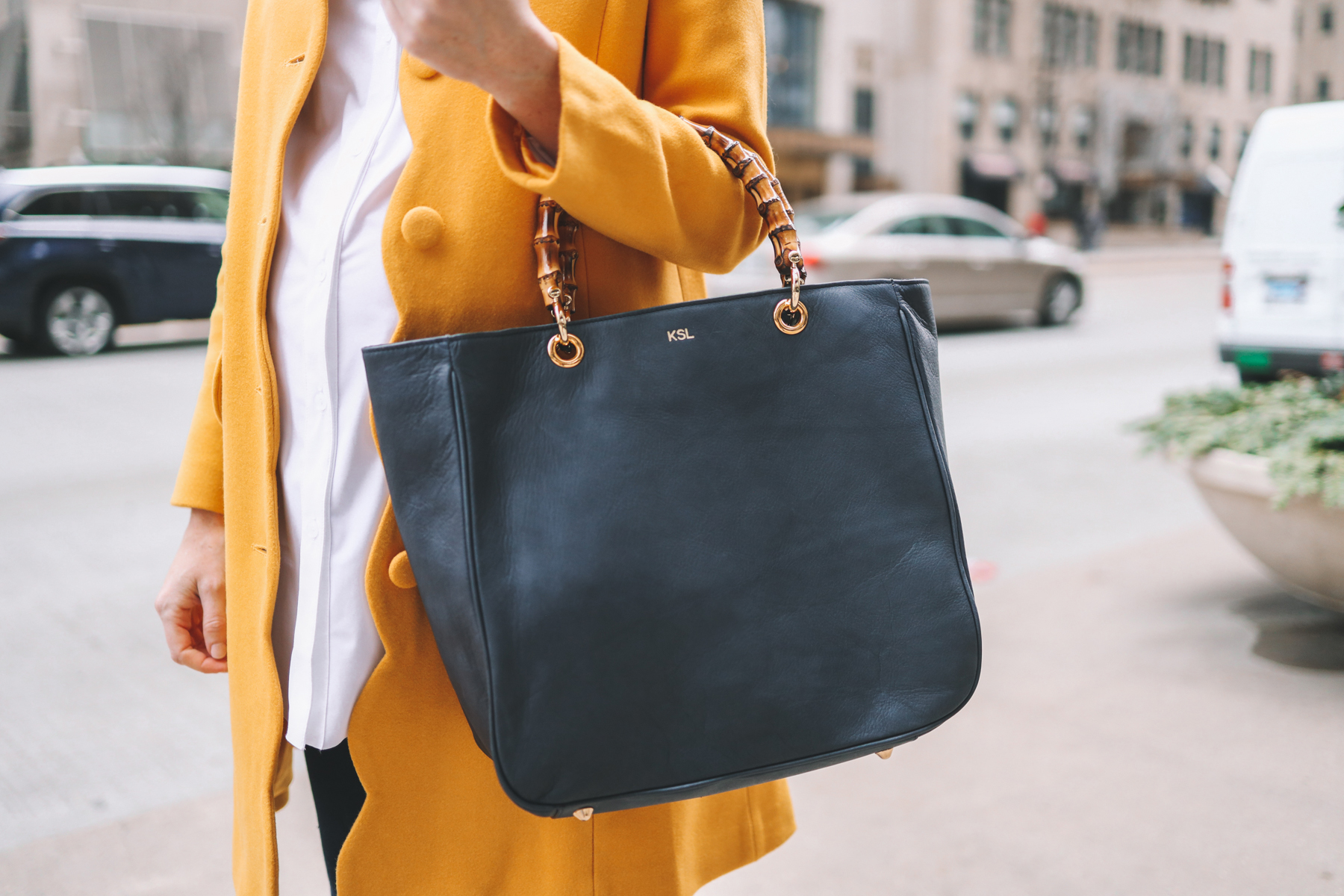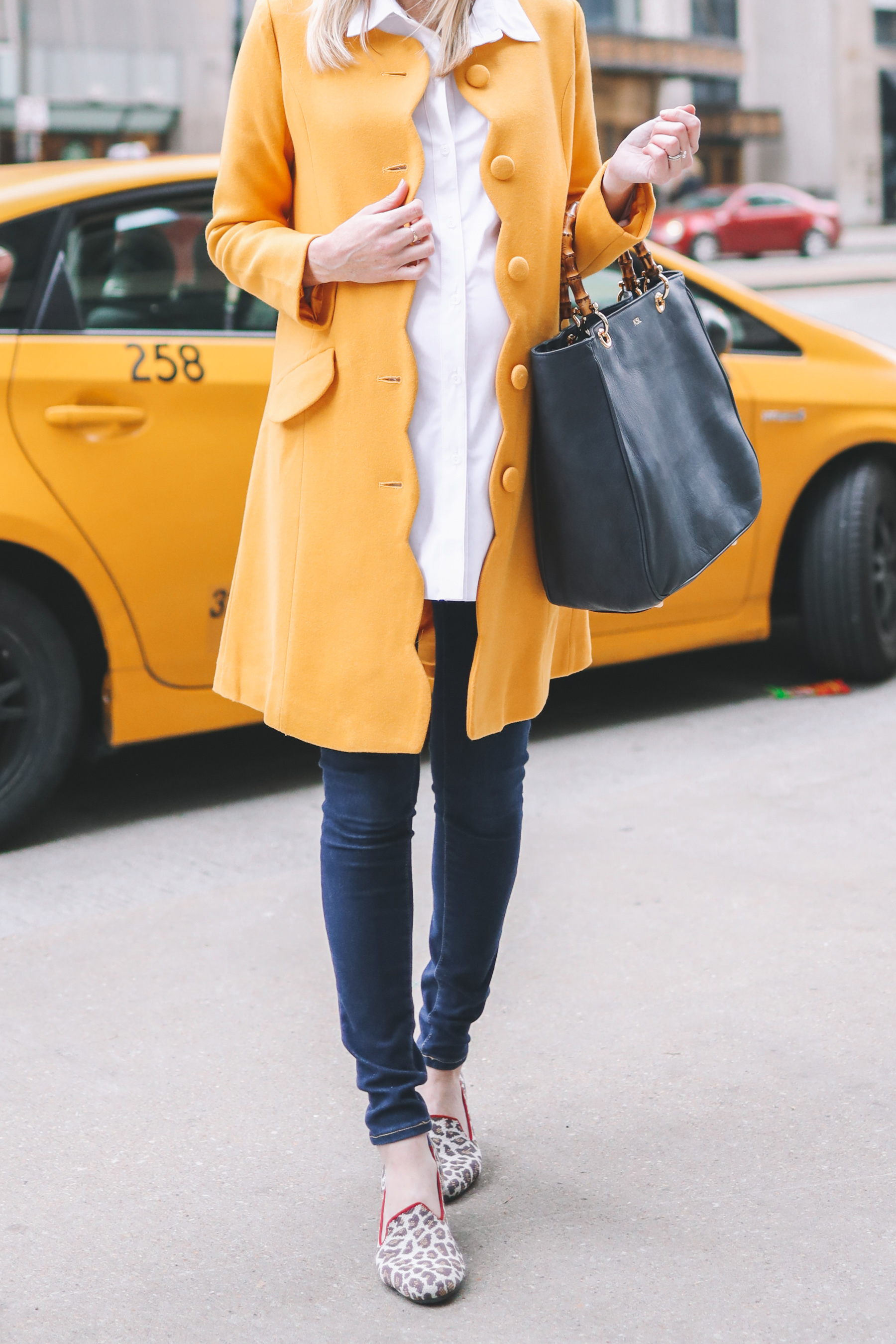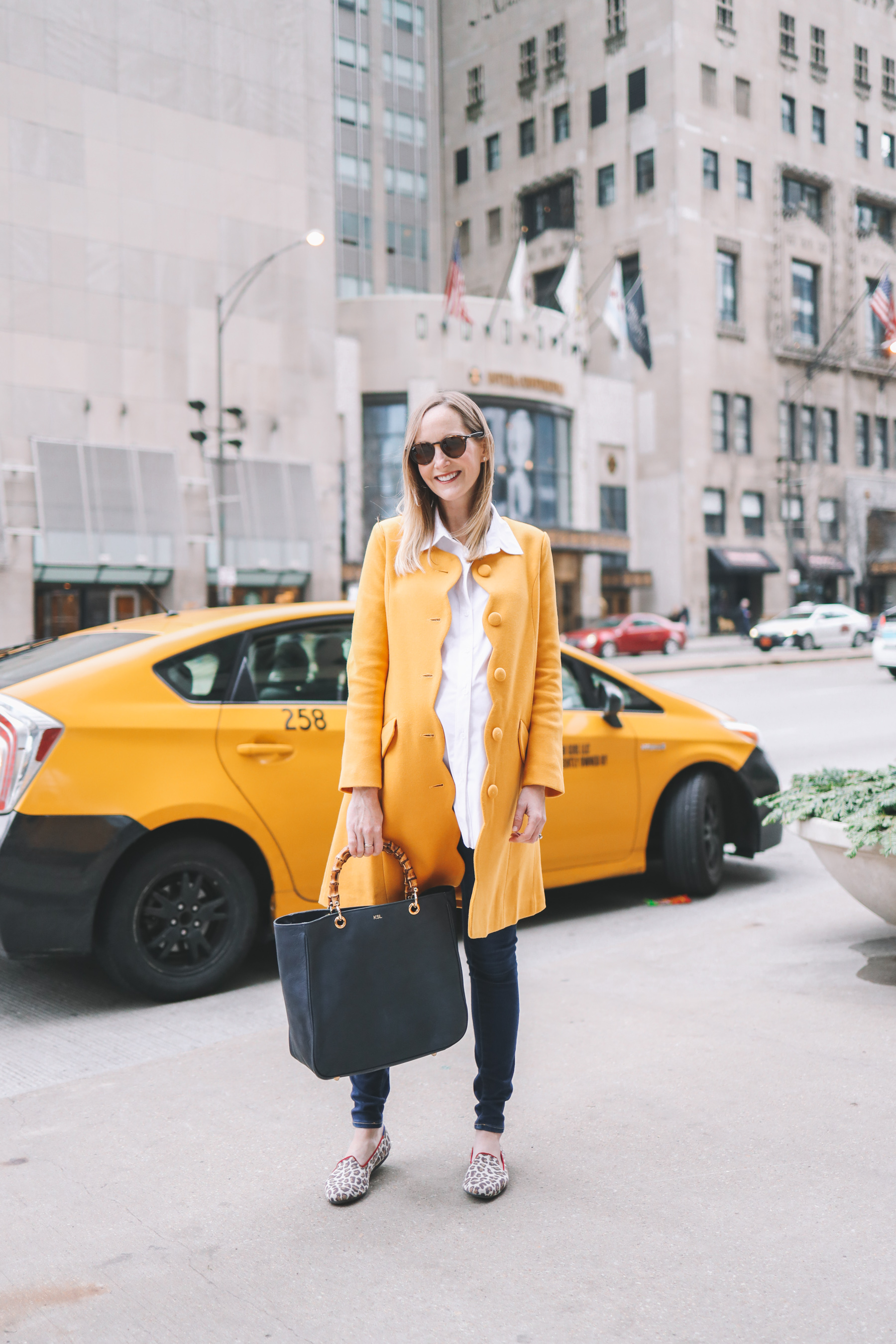 Shop the post:
Yellow Scalloped Coat / Rothy's "Mocha Spot" Loafers (And here is the classic pair, which doesn't have the red outlining. Read my full review of Rothy's shoes–and why I love them so much–here.) / LYSSÉ Schiffer Shirt (Find it via Zappos, Nordstrom, Tuckernuck and Amazon. Full review here.) / Mark & Graham Navy Elisabetta Bamboo Tote c/o (Love the new one with the strap, too. See all Elisabetta totes here!) / Old Navy Rockstar Jeans (I'm wearing the maternity version. Here are all the Rockstar jeans; so soft and stretchy but don't bag out!) / Ray-Ban Sunglasses