J.Crew Sophie Sweater Blazer / Chambray Shirt (I also LOVE this one because it's super soft and more affordable. Highly recommend!) / Rothy's "Mocha Spot" Loafers (And here is the classic pair, which doesn't have the red outlining. Read my full review of Rothy's shoes–and why I love them so much–here.) / Old Navy Rockstar Jeans (I'm wearing the maternity version. Here are all the Rockstar jeans; so soft and stretchy but don't bag out!) / Coach Court Bag (Also love the Willis style.) / Mark & Graham Monogrammed Necklace (The BEST Mother's Day gift. So affordable, too!) / On Mitch: Similar Sperrys, Jeans, Ralph Lauren American Flag Sweater c/o (Also available here), and Similar Button-Down
The above photo was taken on the day of the Saint Patrick's Day parade in Newport–please excuse Mitch's American flag sweater 😂–by a very drunken older gentleman who thankfully did not drop the camera. I know I should have politely declined, but he was just SO eager to help, so happy about the fact that we were pregnant, and so excited to tell us about his own family and how much he loved them that I just felt too badly to say no. Yes, he was a bit belligerent, but it was also such a sweet moment. And the camera lives! Haha :)
Anyway, this is probably my most-worn outfit these days, simply because it's so comfy and easy. The last month of pregnancy is the real deal. 🙈
I was pumped to see that J.Crew recently started carrying the famous sweater blazer in white. I have it in camel, and found that I was wearing it SO much throughout the fall and winter that I invested in the pink one last year so I could wear it throughout the spring and summer, too. But the white is so much more versatile for these warmer days to come, and it's already become a staple in April. While I'm mostly wearing it with jeans and whatever tops I can squeeze myself into at the moment, I know it'll be my go-to sweater over dresses in a few months. One thing to note about the Sophie Sweater Blazer is that is runs very big. I would go down at least one size when ordering!
I was missing my favorite chambray shirt like whoa right before we left for Newport, and J.Crew just so happened to be having a sale, so I swooped up a new one for the trip in a bigger size. I kind of regret it, haha. It looks fine when I have the sweater blazer on, but I'll admit that it doesn't look great on its own, as the sleeves look very billowy. I highly recommend it if you're not pregnant (I love it!), but if you are, I'd probably go with this chambray popover from Old Navy, which I have and is very flattering. :) I also adore this non-maternity one because it's super soft and more affordable.
Rothy's are getting me through this last month. :) The Mocha Spot loafer is my all-time favorite, but here is the classic pair, which doesn't have the red outlining. Read my full review of Rothy's shoes–and why I love them so much–here.
I've spoken about these jeans so many times that they probably don't warrant their own section, but yes: they're awesome. I'm wearing the maternity version; order your normal size or go down one size if you're pregnant. SO soft and comfy… they're better than any designer pair I've tried. Here are all the Rockstar jeans, including the non-maternity versions.
My parents gave me this bag many years ago when Coach brought back one of its iconic styles for a short period of time. It's still my favorite bag that I own! Read my post on how to find and restore (if necessary) timeless Coach bags here. Also love the Willis style.
It's the only necklace I've been wearing these days since I'm a little sentimental. ;) I have the "K," "M" and "E" charms. It's the BEST Mother's Day gift. So affordable, too!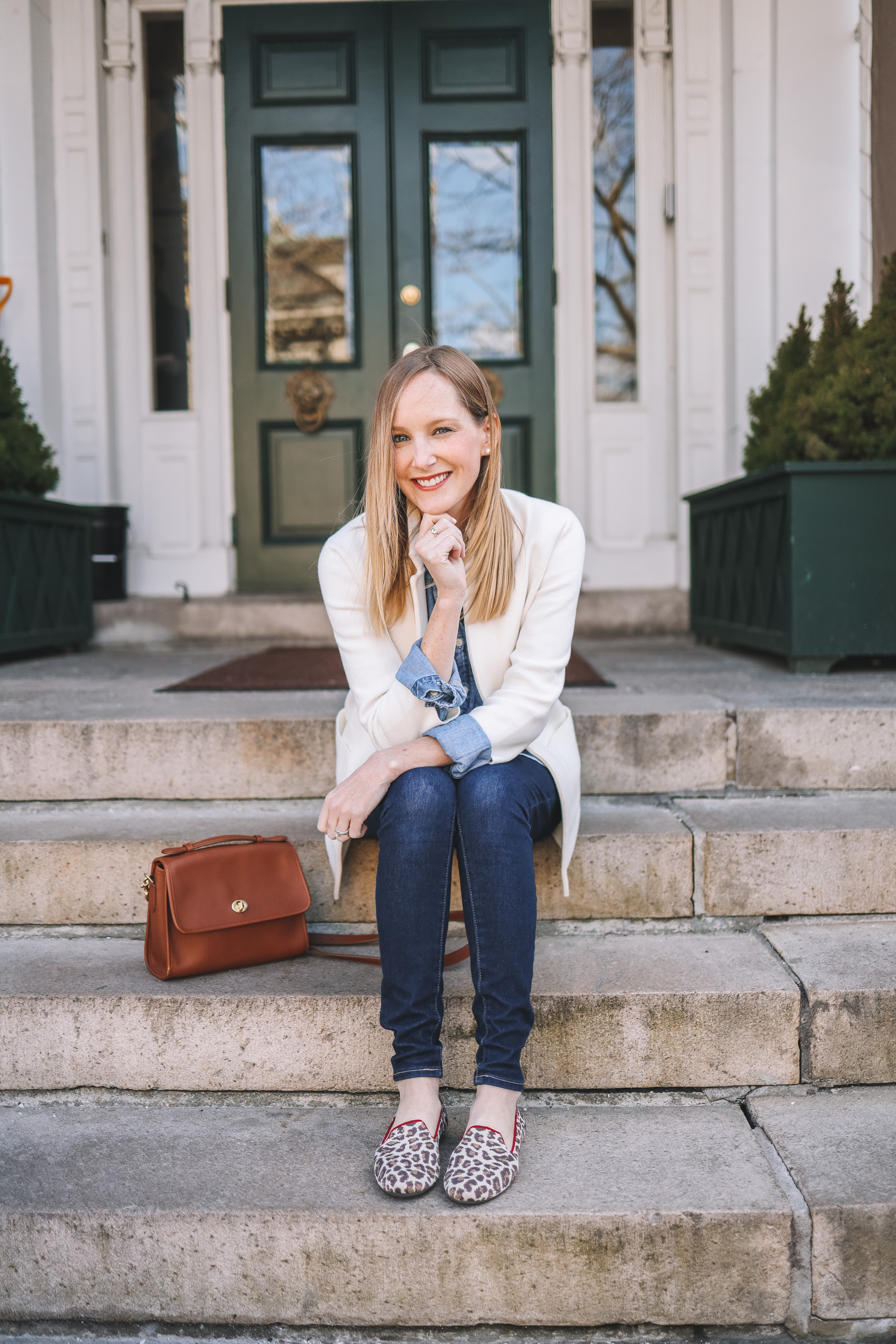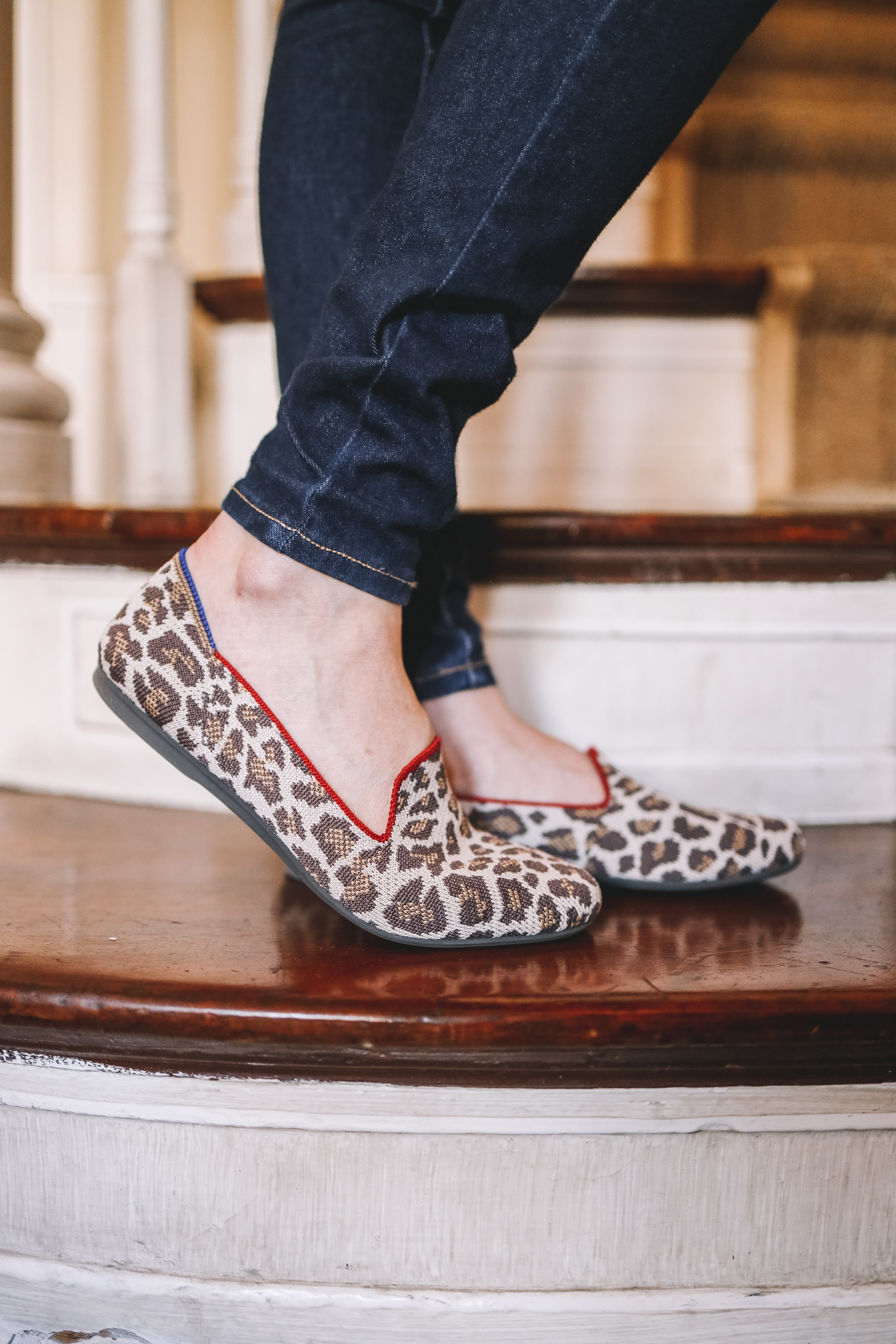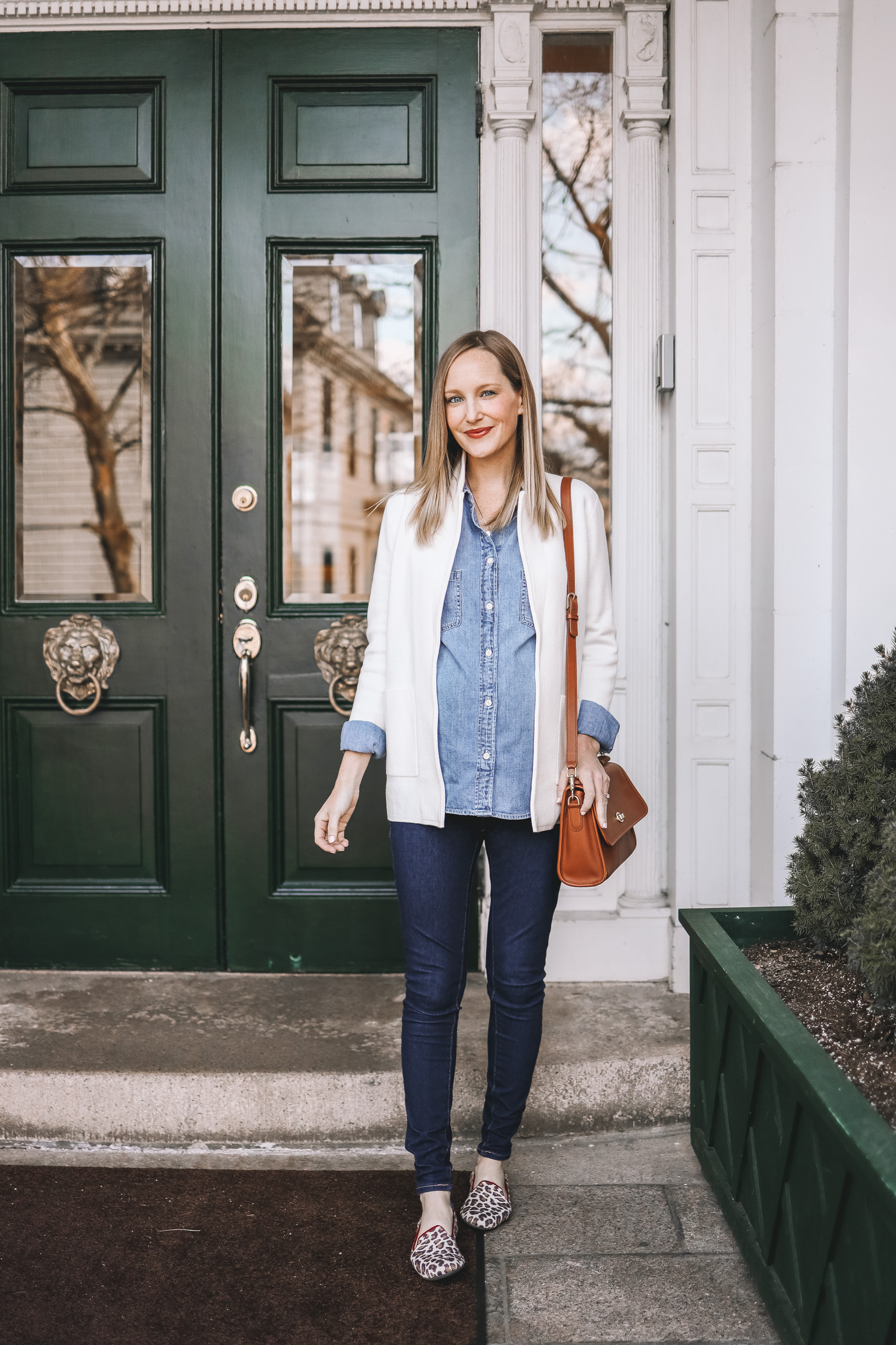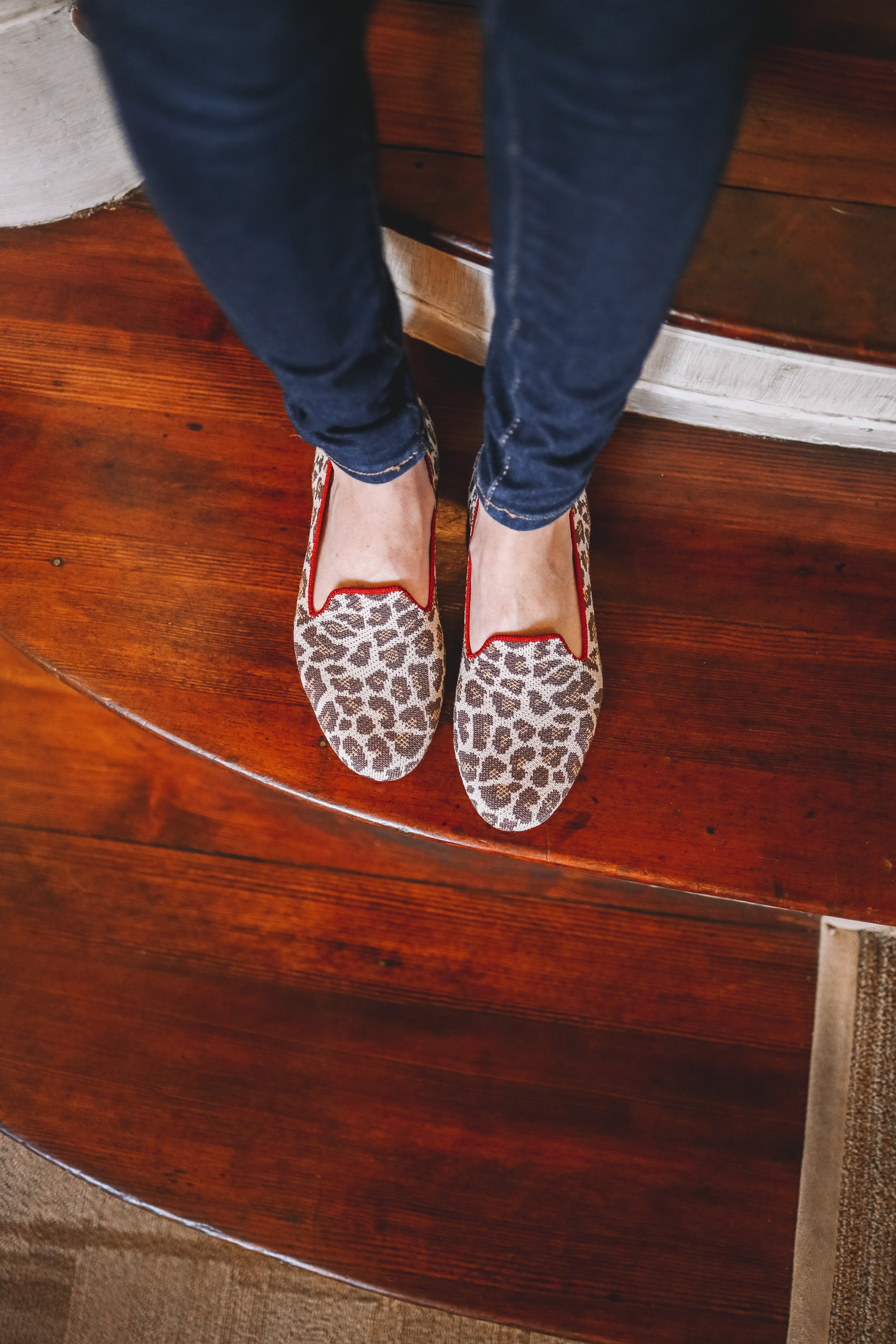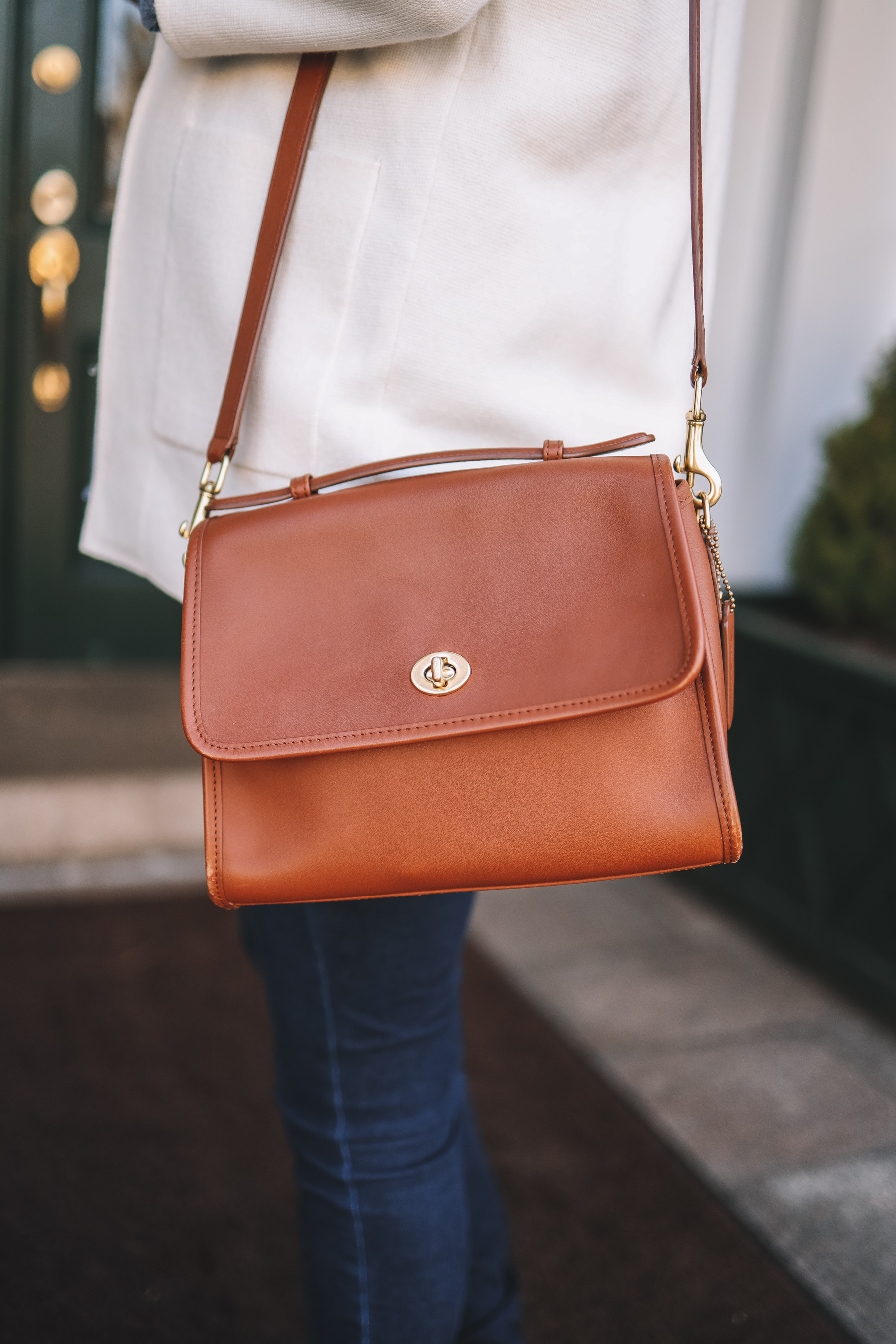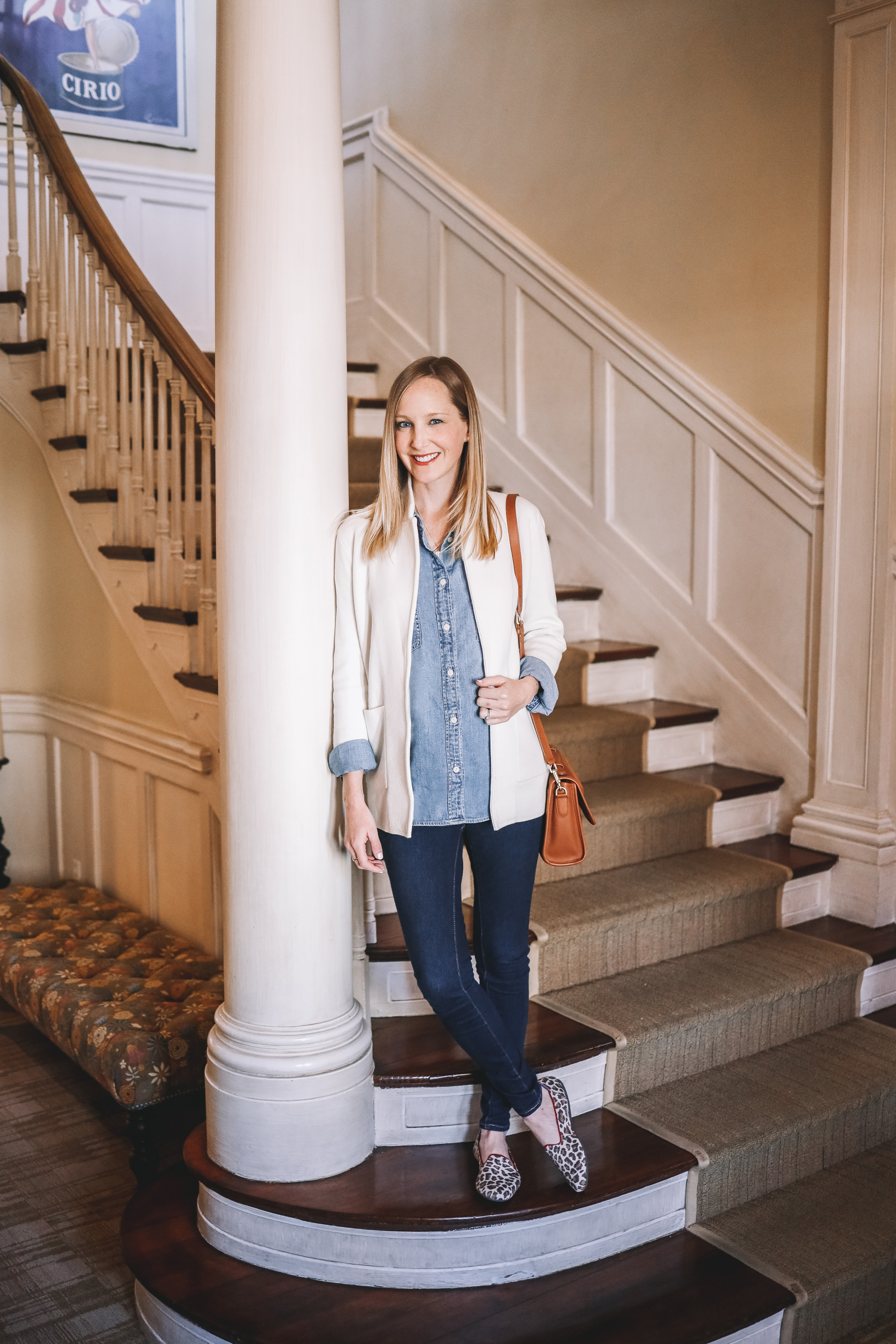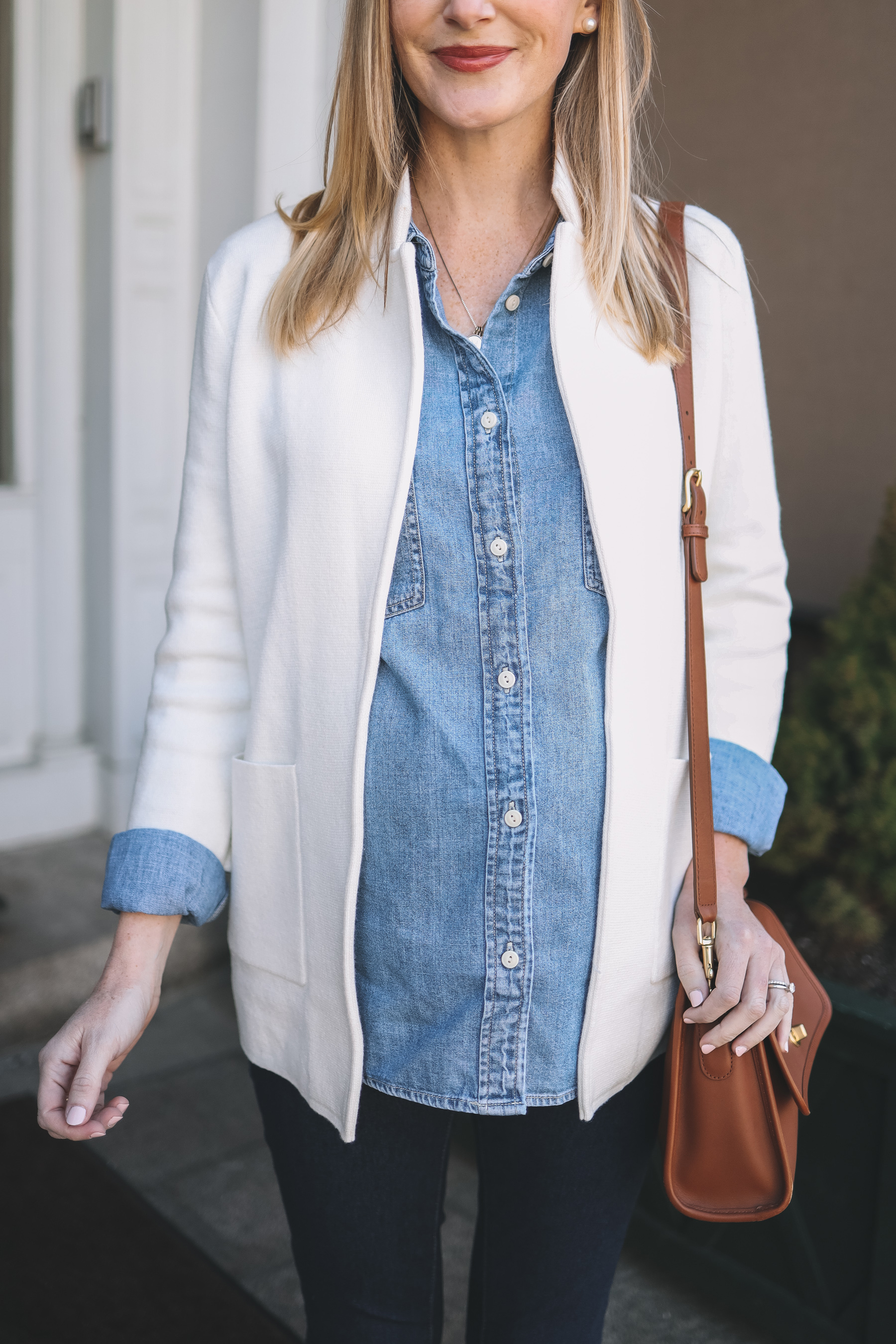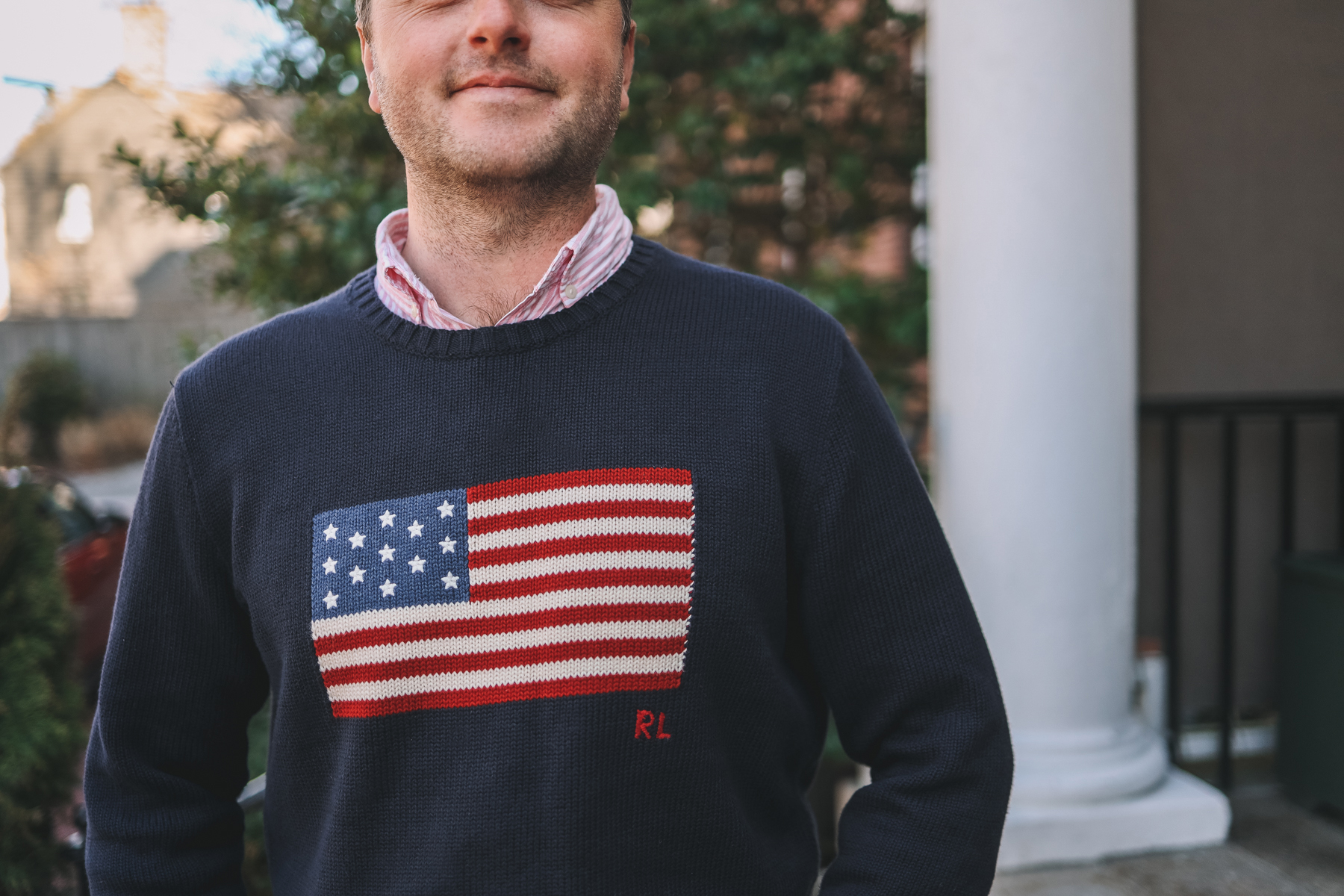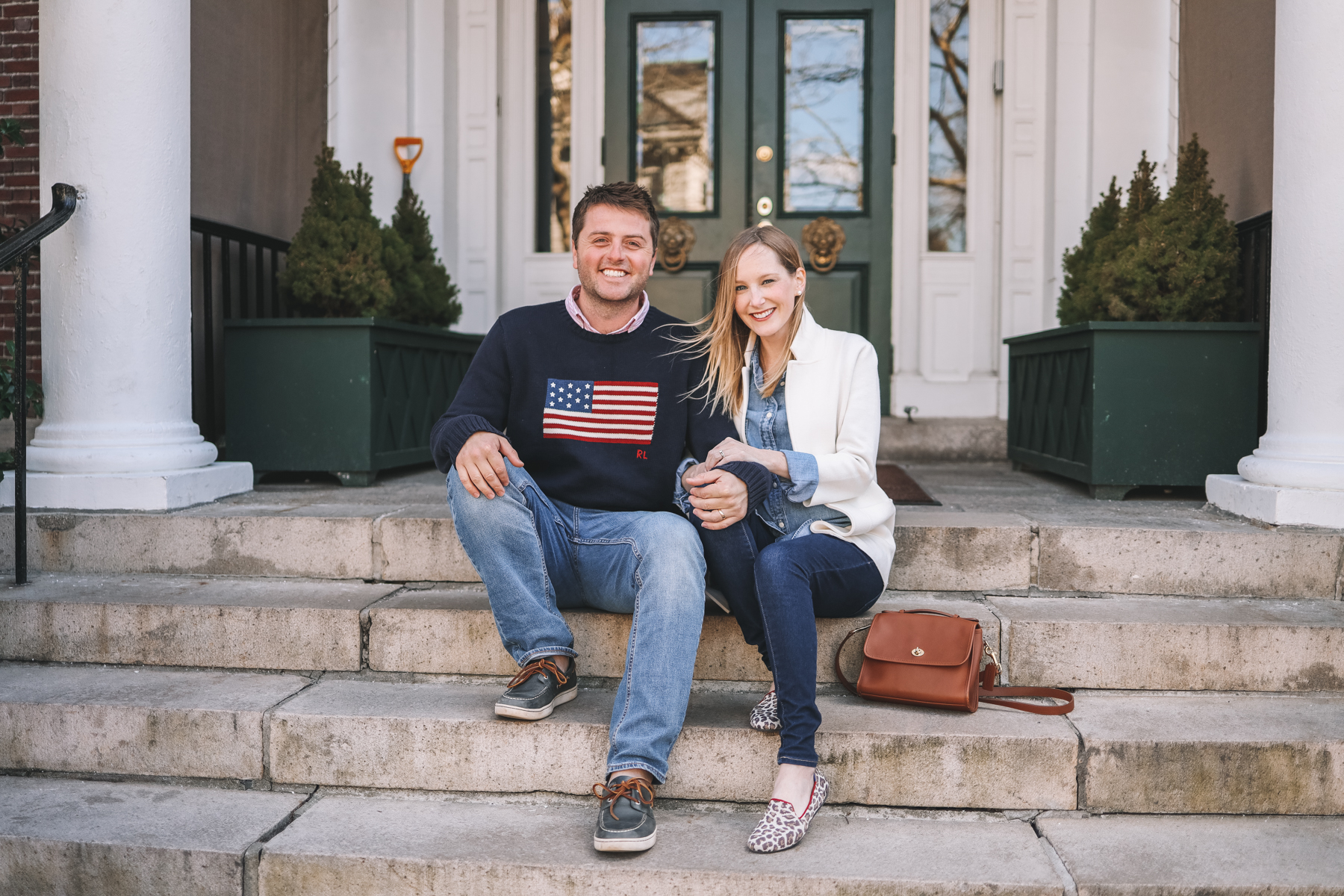 Shop the post:
J.Crew Sophie Sweater Blazer / Chambray Shirt (I also LOVE this one because it's super soft and more affordable. Highly recommend!) / Rothy's "Mocha Spot" Loafers (And here is the classic pair, which doesn't have the red outlining. Read my full review of Rothy's shoes–and why I love them so much–here.) / Old Navy Rockstar Jeans (I'm wearing the maternity version. Here are all the Rockstar jeans; so soft and stretchy but don't bag out!) / Coach Court Bag (Also love the Willis style.) / Mark & Graham Monogrammed Necklace (The BEST Mother's Day gift. So affordable, too!) / On Mitch: Similar Sperrys, Jeans, Ralph Lauren American Flag Sweater c/o (Also available here), and Similar Button-Down