With holiday travel approaching, I know that picking the right travel outfit can be a challenge. I've been struggling with anxiety around flying. MAN. While I've always been a nervous flyer, it's gotten pretty bad this year. I'm not afraid of flying—I just get anxious about everything surrounding travel—packing, potentially forgetting important things, getting to the airport, missing my flight, etc. Even if you're driving, that can come with its own set of obstacles, like getting everyone packed and on the road in time.
I like to pick my travel outfit in advance, so it's one less thing I have to worry about. Plus, I know I'll be comfortable and feel good in what I'm wearing for the day. I put together 3 of my go-to outfits for a long flight or day of travel so you can find some inspiration for what to wear while traveling this year.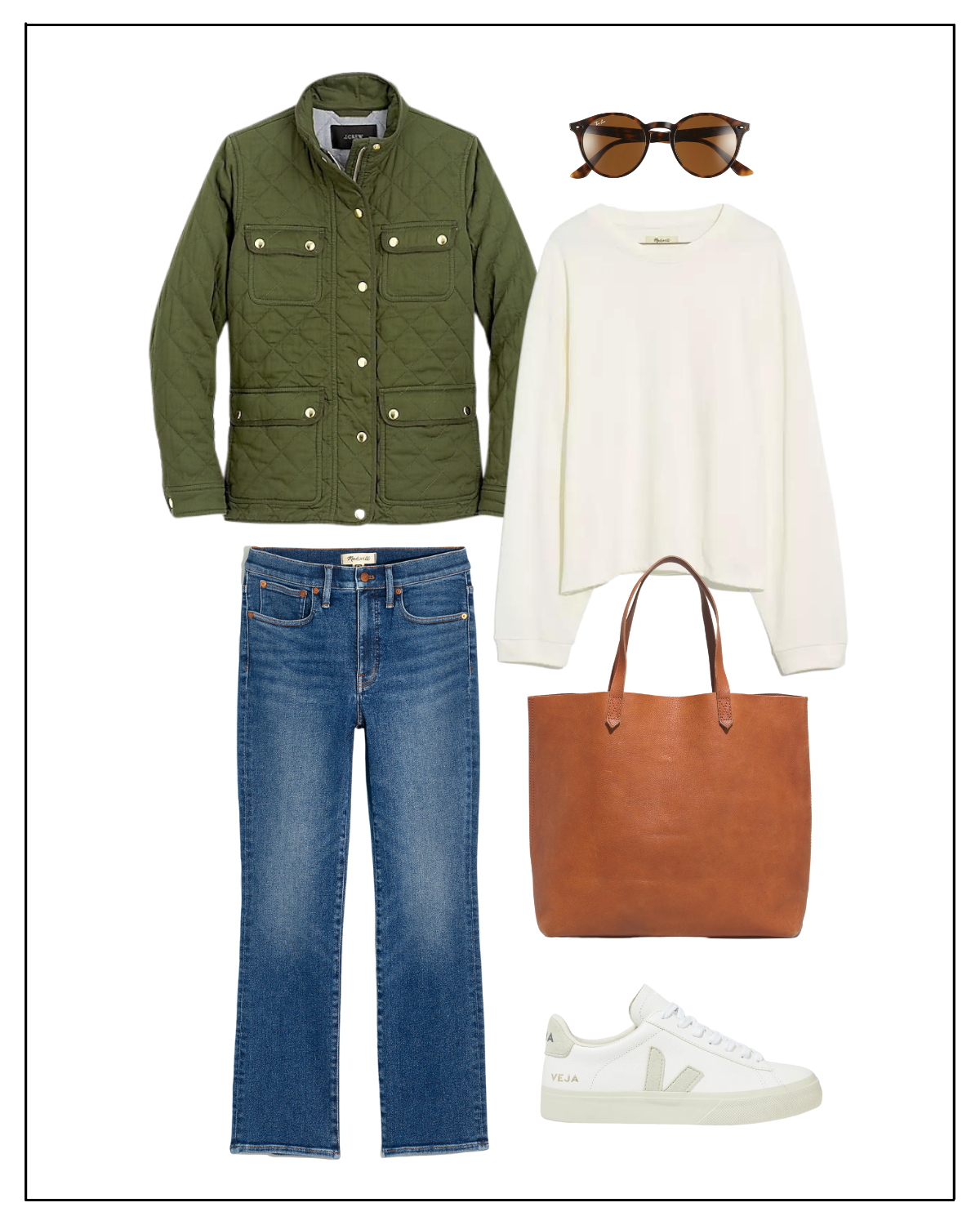 Long Sleeve T-Shirt / Quilted Jacket / Jeans / Sneakers / Tote Bag / Sunglasses
Layering is a key to traveling. Not only does it mean you save space in your luggage (especially handy if you only travel with a carry-on), but it also means you're prepared no matter what the temperature is. I like to start with a basic white T-shirt and pair of jeans – these are SO good. Over that, I layer a lightweight jacket like this quilted one with the most gorgeous gold details and pair it with some white tennis shoes. I've been eyeing this pair in particular. Finish it off with a big leather tote to throw in all the extra travel necessities, and you're golden.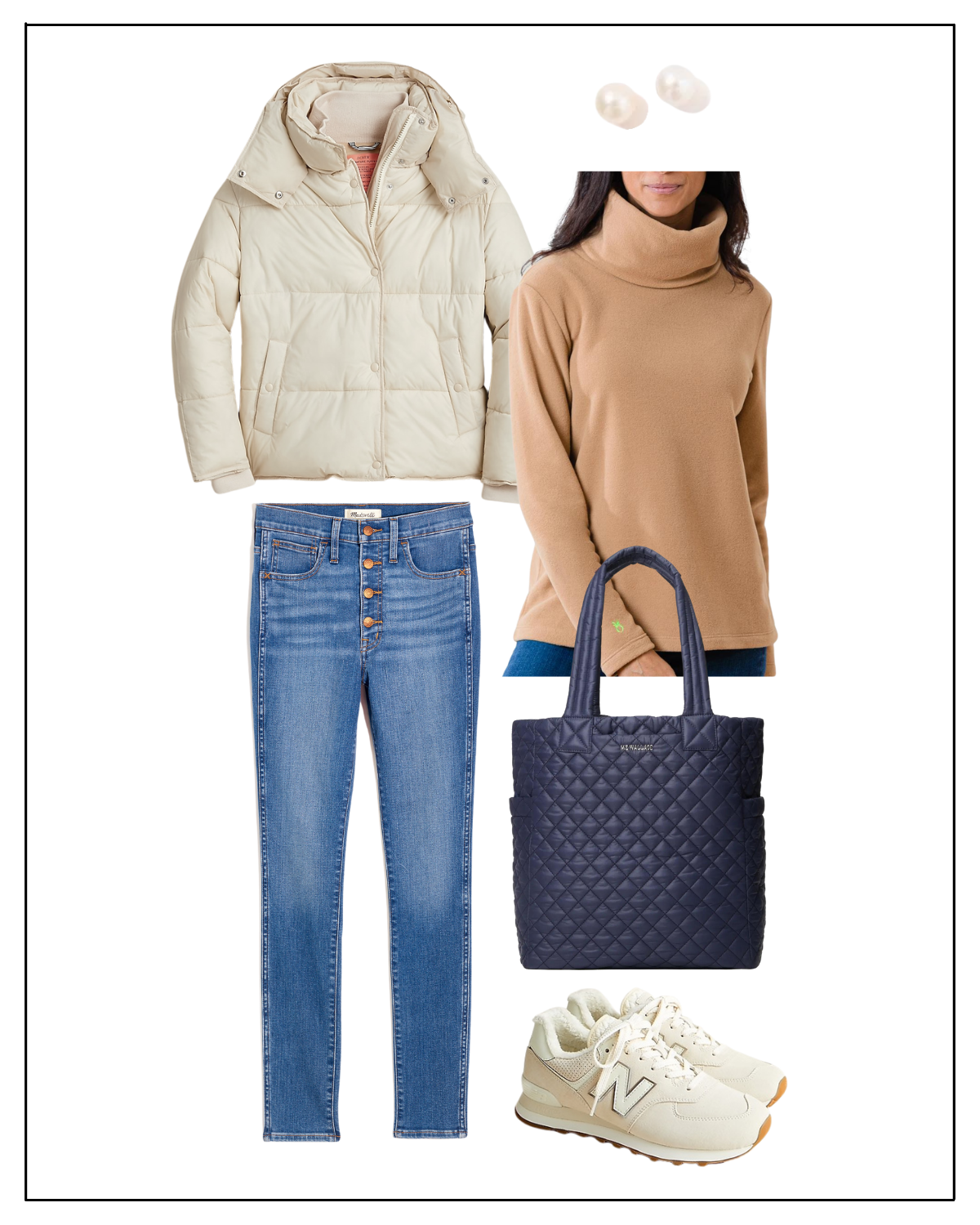 Turtleneck / Skinny Jeans / Tote Bag / Sherpa Lined Sneakers / Pearl Earrings / Coat
One of my favorite sweaters to travel in is this turtleneck. It's so soft and feels like you're wearing a blanket. I'd style it with a good pair of skinny jeans, these sherpa lined sneakers, pearl earrings, and my quilted tote bag I always travel with.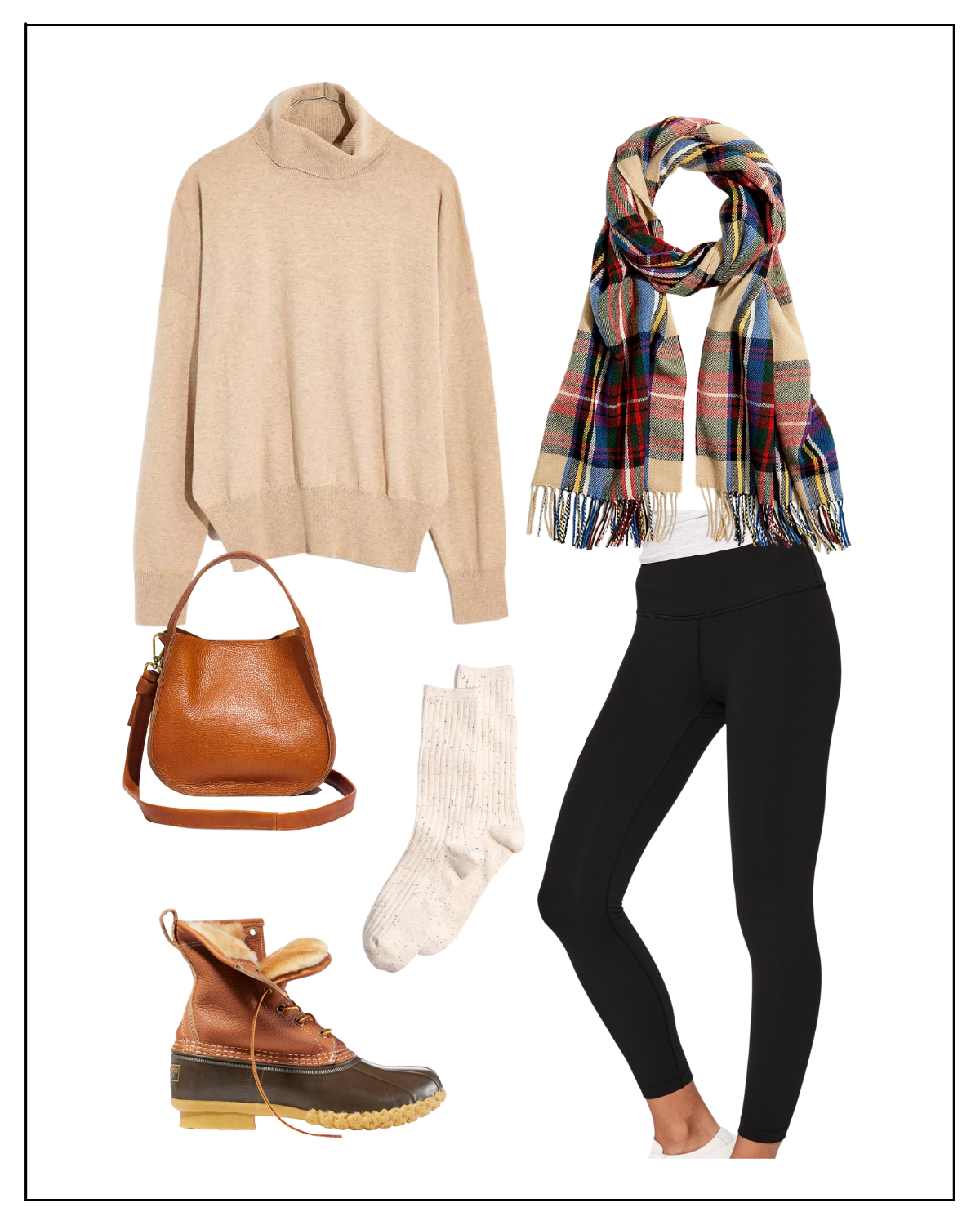 Turtleneck Sweater / Leggings / Plaid Scarf / Sherpa Bean Boots / Socks / Bag / Sunglasses
This is one of the best comfortable yet festive outfits for the season. I styled these buttery soft leggings with a longer turtleneck sweater and layered a plaid scarf to add a pop of color. You can't go wrong with a pair of cozy sherpa lined bean boots with cute marled socks. I use this bag the most, and it fits everything.