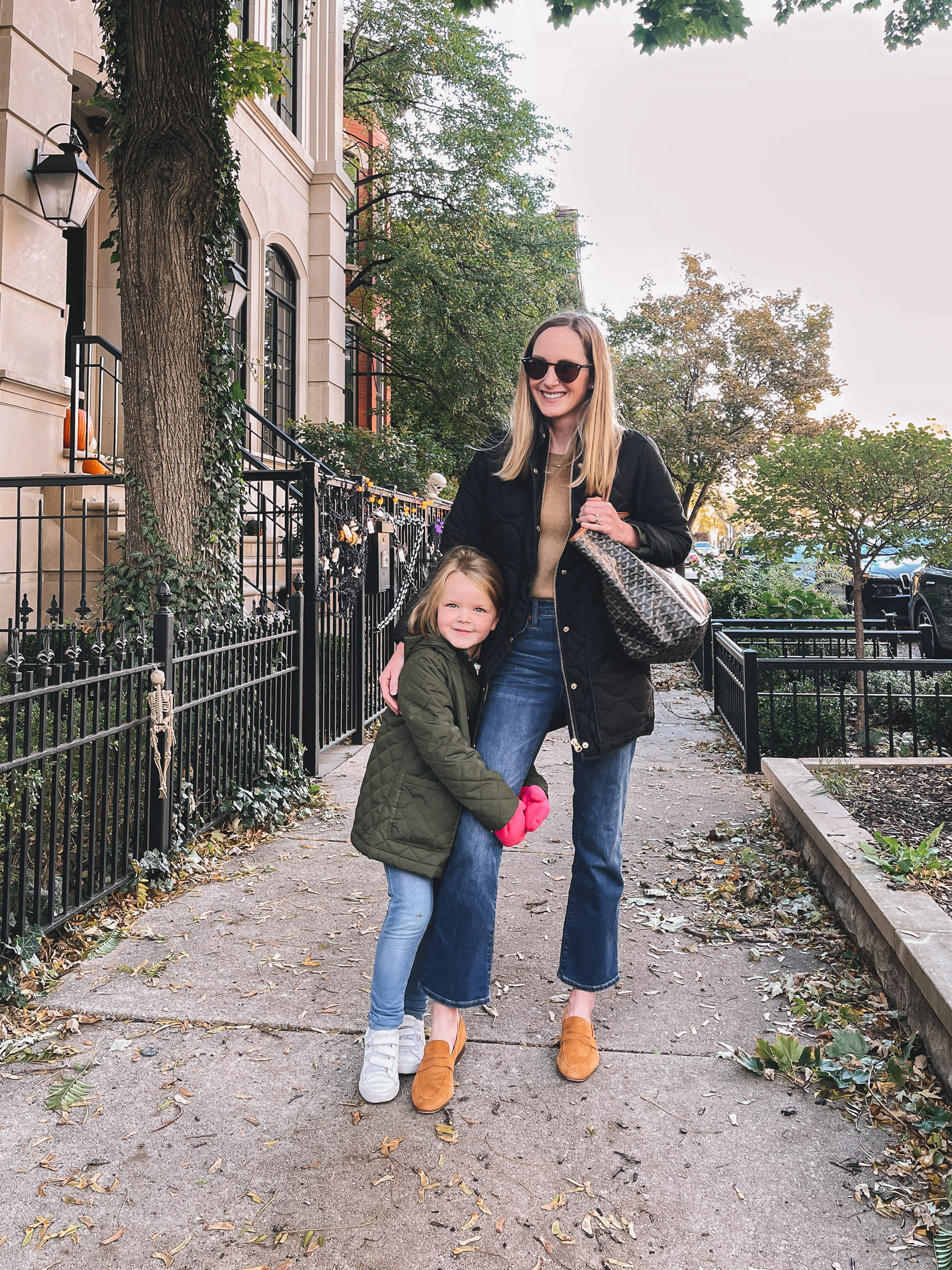 J.Crew Quilted Cocoon Coat (On sale today! Here's the wool version, and here's the Chateau Puffer, which is the warmest coat I've ever owned.) / Madewell Cali Jeans / M.Gemi Loafers (All colors here.) / Goyard Tote (GM) eBay also has some great Goyard options! / J.Crew Cashmere Crewneck Sweater (An amazing basic that's on constant rotation. I'm also obsessed with this new cashmere roll neck sweater, this cotton-cashmere relaxed turtleneck sweater, and this puff-sleeve cashmere sweater.) / Sunglasses / Emma's Quilted Jacket (Women's version here, haha) and Favorite Jeggings
And we're back with another "What I Wore." :)
I'll get right to it and start with this life-changing quilted cocoon coat, which is on sale today! It's great, and so many of my friends have and swear by it. It's the PrimaLoft version of the famous wool version, and it's perfect for fall days that are chilly but don't quite require the full warmth of the Chateau Puffer. I love the deep pockets, high collar and gold hardware. And it's machine-washable, for my mom readers. ;) Runs big! Size down.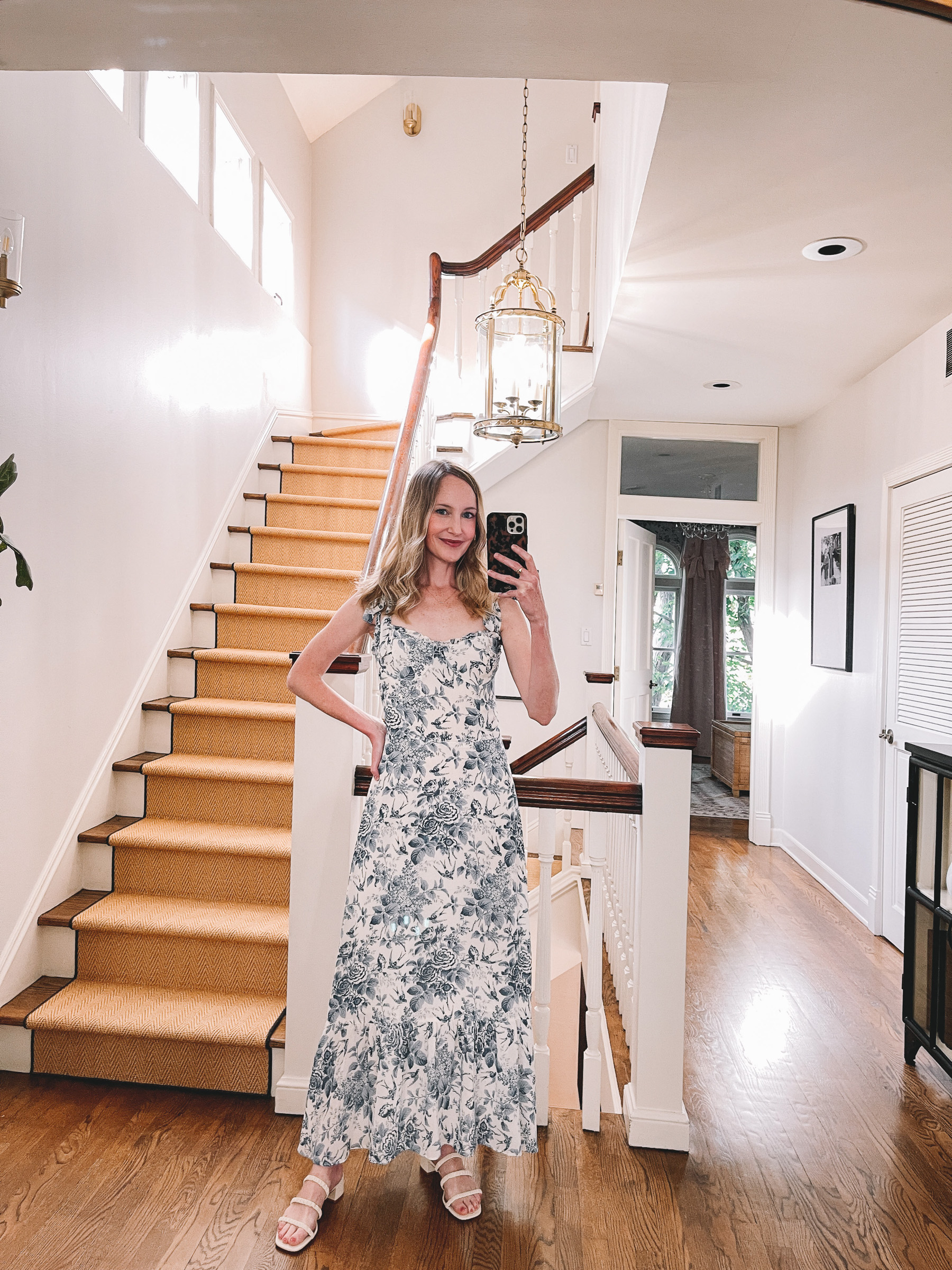 Nikita Dress / Assunta Sandals / Tortoise Phone Case
Can you even with this dress?! Reformation sent it to me and I really do think it's the prettiest dress in my closet. Pretty sure I'll be wearing it to Sammy's wedding festivities this coming summer! Note the bow straps and ruffled neckline. Swoon. :) Runs small. I normally order a size 2 in dresses, and went with a size 6 in this one.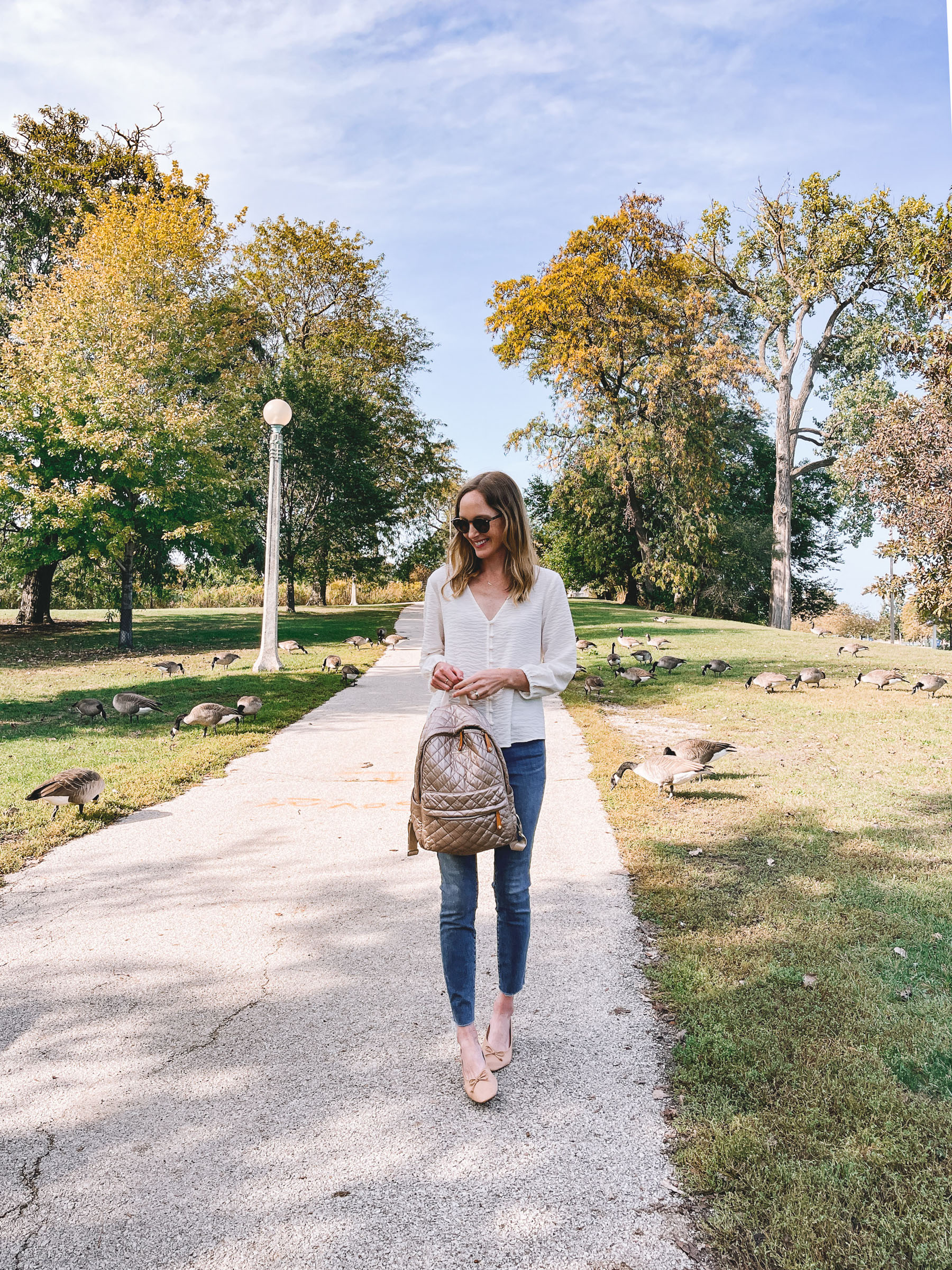 Jeans /  Shutz Ballet Flats (Also available in black here.) / Similar Top / MZ Wallace City Backpack (Also available via Bloomingdales.) / Sunglasses / Dana Rebecca Necklace (Also at Nordstrom.)
Took this on a recent walk to the Lincoln Park Zoo. My top is a few years old from Madewell, but this is my new favorite, which is similar. Love throw-on tops that make you look pulled together! The new favorite runs a bit large so size down if you're in between sizes.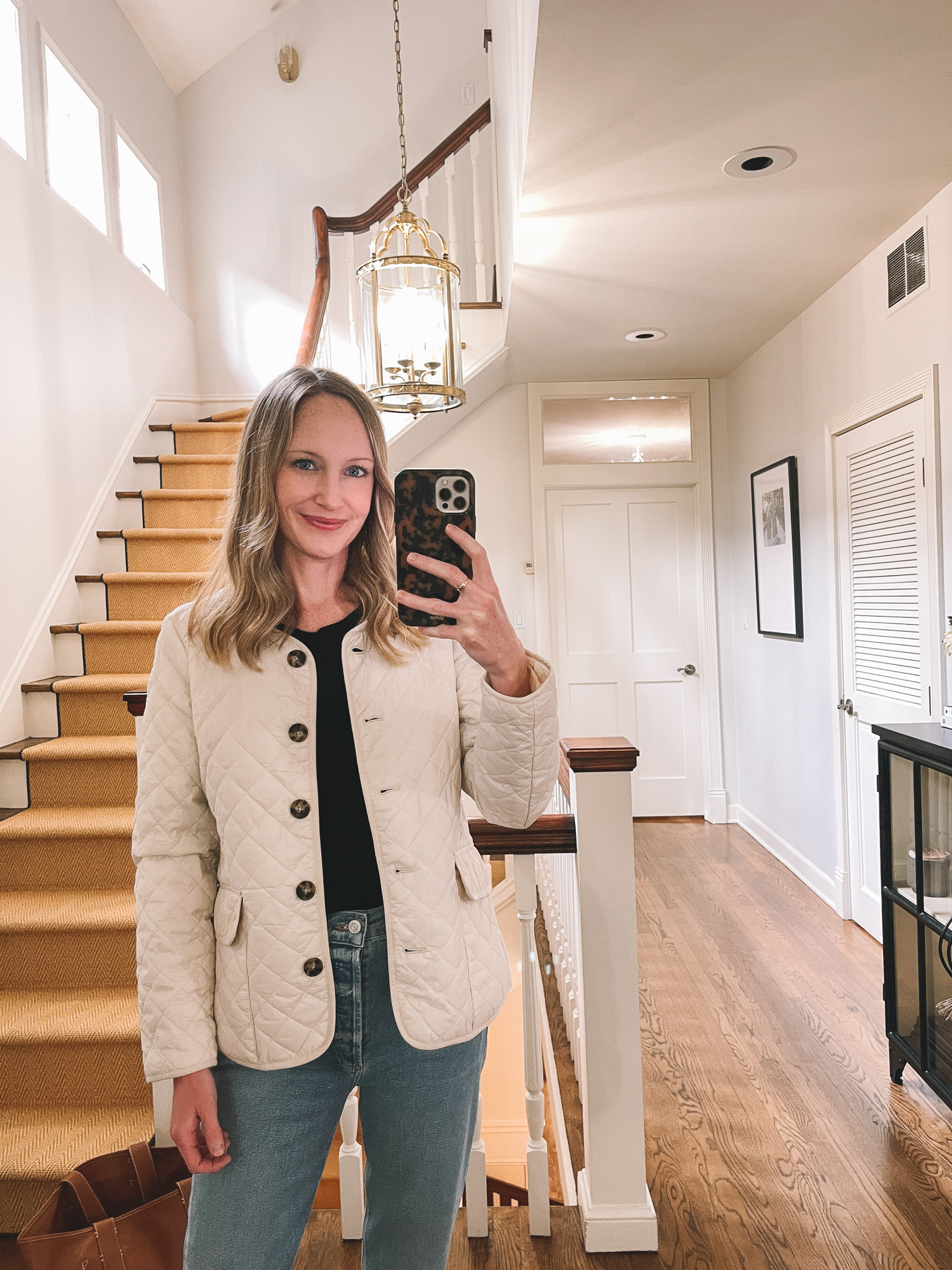 Quilted Puffer Lady Jacket / Silk-Blend Sweater T-Shirt / Leather Tote (Mini Crossbody here.) / Dainty Dana Rebecca Necklace (It's also on Nordstrom.com.) / Tortoise Phone Case
The Quilted Puffer Lady Jacket is also on sale today! Love this jacket. (Comes in olive green and black, too.) It's a great fall staple… or winter staple for those who live in warmer climates. It's ridiculously flattering and comfortable, and I adore the tortoise buttons. Go J.Crew for embracing classic style this year!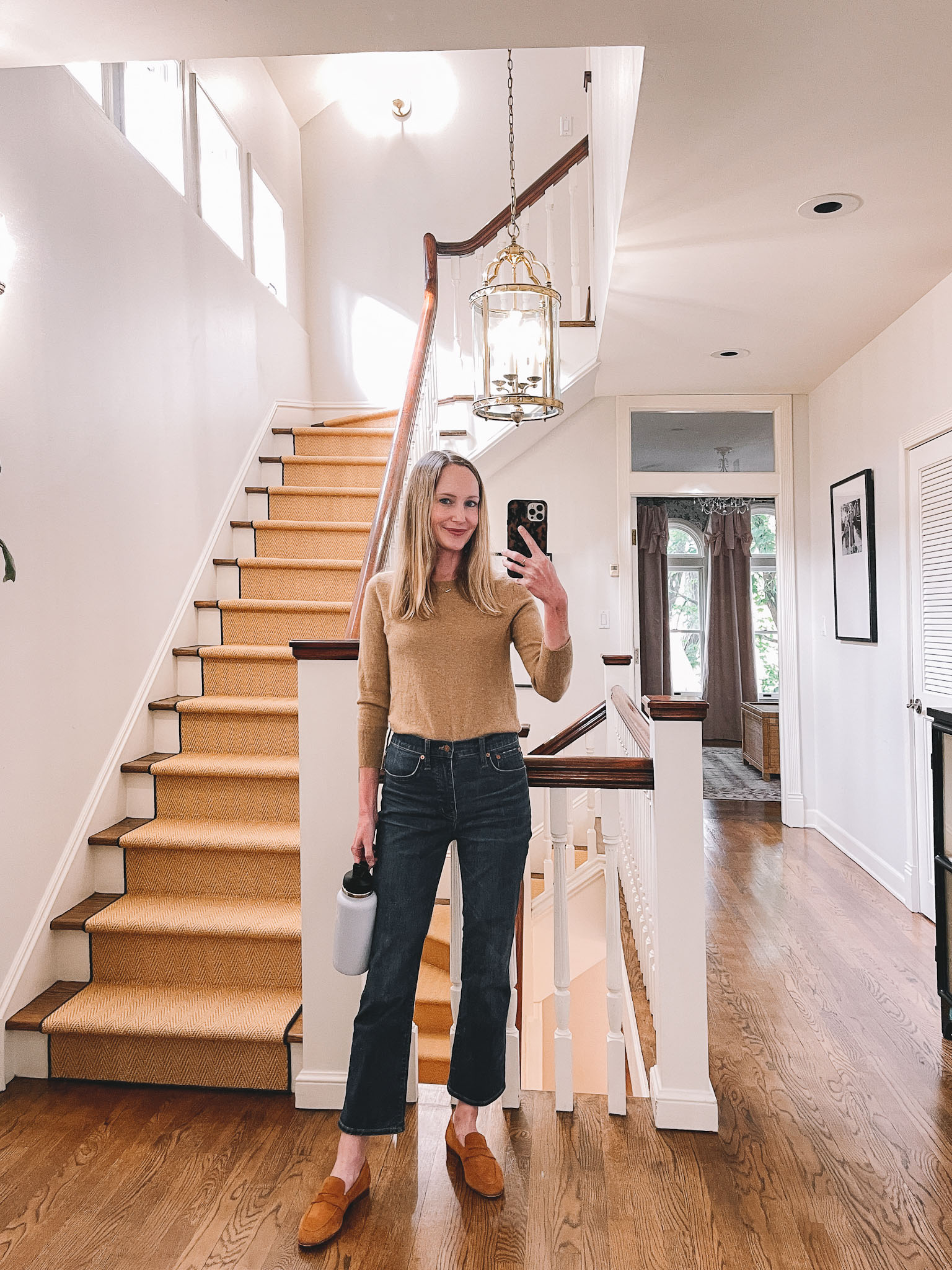 Madewell Cali Jeans / M.Gemi Loafers (All colors here.) / J.Crew Cashmere Crewneck Sweater (An amazing basic that's on constant rotation. I'm also obsessed with this new cashmere roll neck sweater, this cotton-cashmere relaxed turtleneck sweater, and this puff-sleeve cashmere sweater.) / Tortoise Phone Case / Dainty Dana Rebecca Necklace (It's also on Nordstrom.com.) / Hydro Flask Water Bottle
This Cashmere Crewneck Sweater is a go-to for me year-round. I also own it in black. I pair it with jeans, pants and skirts, and  I actually wash it at home using this special Laundress detergent, available on Amazon. Comes out perfectly.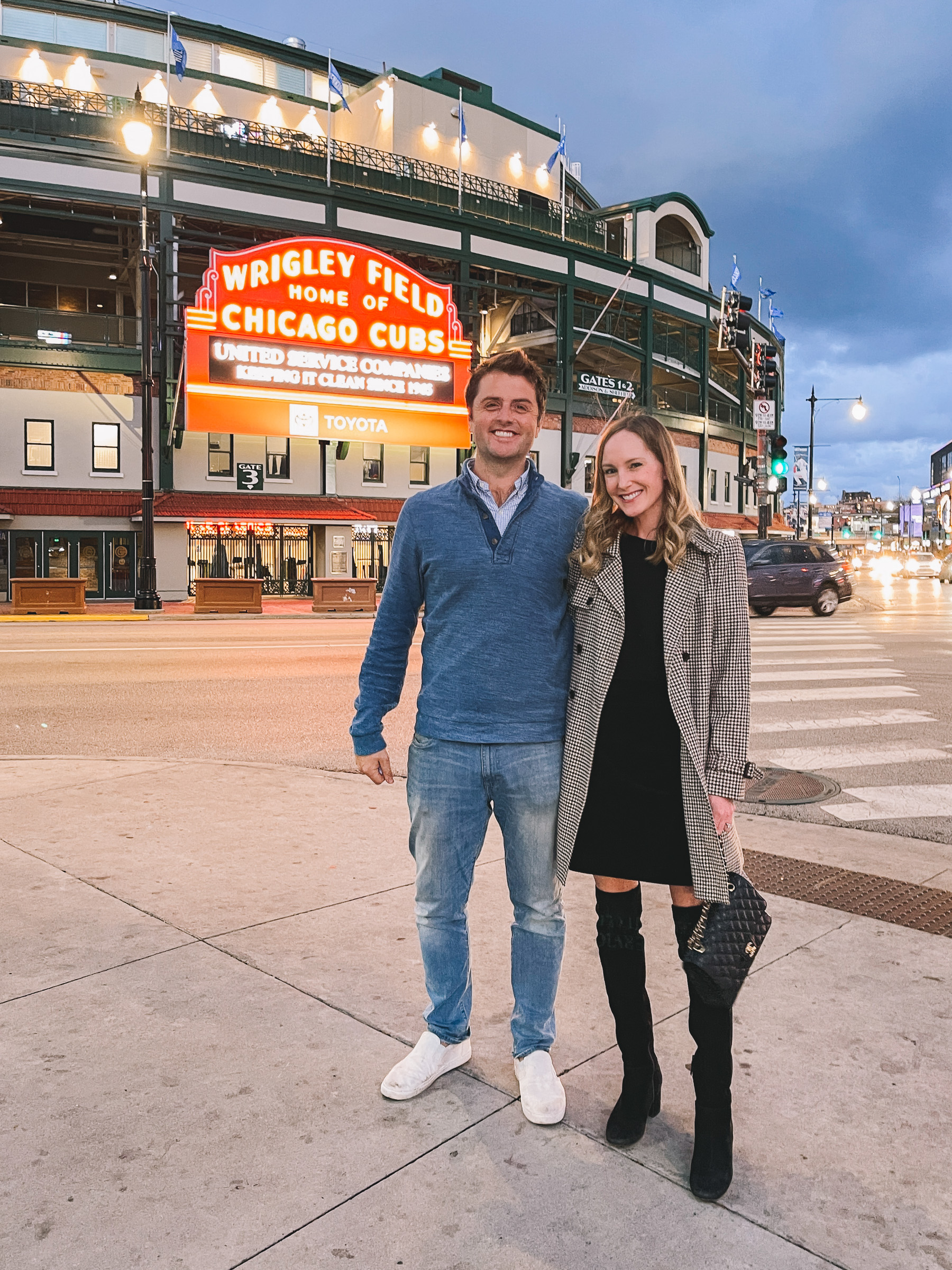 Velvet Skirt (The corduroy version and faux leather version are great, too.) / Evereve Sweater / Similar Boots here, here and here. I also just got this pair from Boden and ADORE them! / Chanel Bag / Newer Plaid Coat (Also love this similar herringbone blazer jacket, and this one, too. Also look into the Belted Lady Day Coat, the Double-Breasted Topcoat, the Tie-Waist Blazer Jacket (SO PRETTY!), and the Daphne Topcoat.
You definitely can't tell from the pic, but I'm wearing a velvet mini skirt and this insanely flattering sweater. I am so into mini skirts this year for date nights. Pair them with "going out" sweaters and over-the-knee boots, and I actually stay warm yet feel dressed up! In case you're looking, the corduroy version and faux leather version are great mini skirt alternatives. Others below.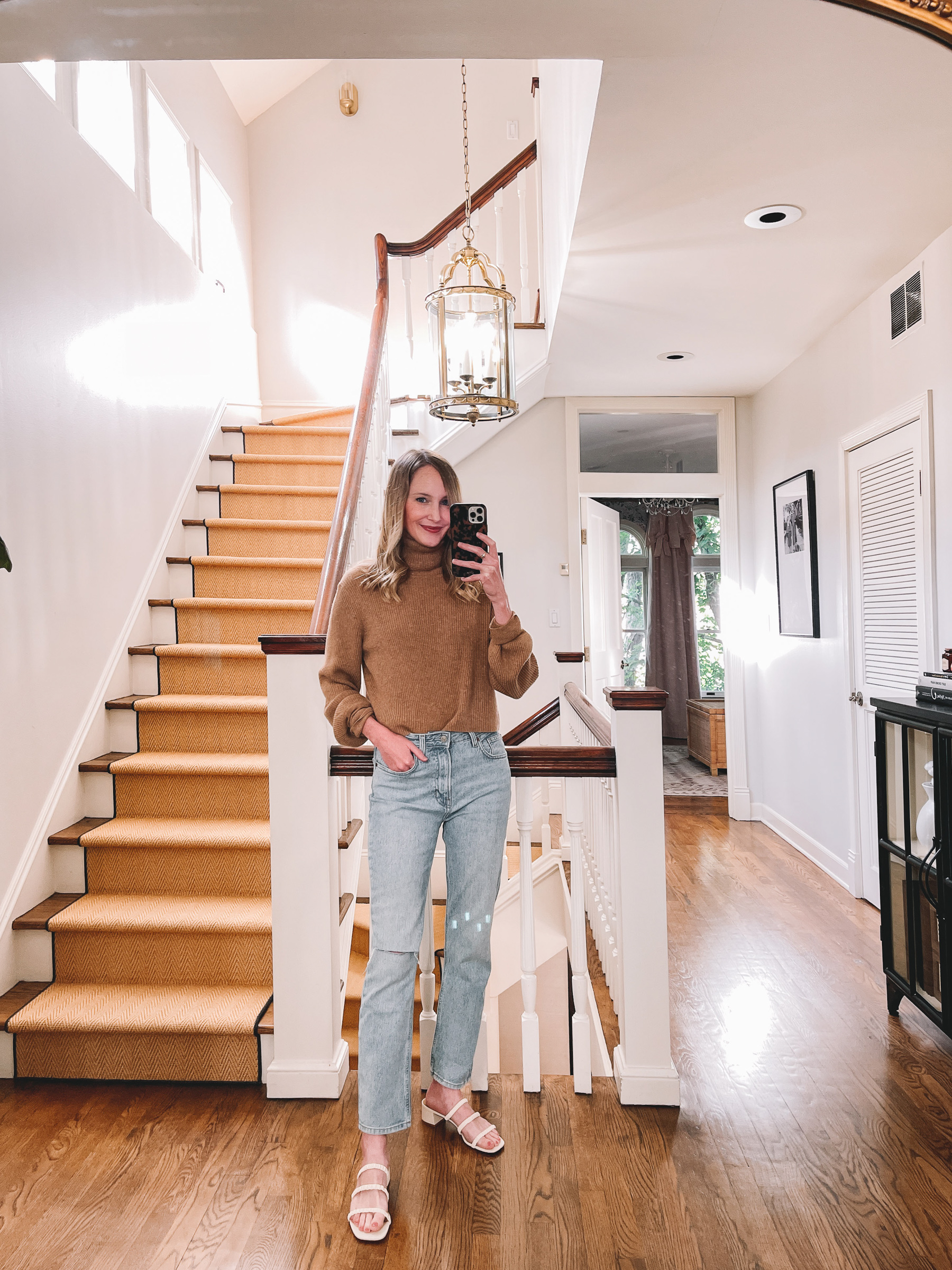 Luisa Cashmere Sweater / Liza High-Rise Jeans / Assunta Sandals / Tortoise Phone Case
I feel kind of cool in this outfit. 😆 The hero here is the Luisa Cashmere Sweater, which is cropped and therefore really easy to tuck in. It's obviously wonderfully soft and cozy, and I love those blouson sleeves! I'm wearing a size small here.