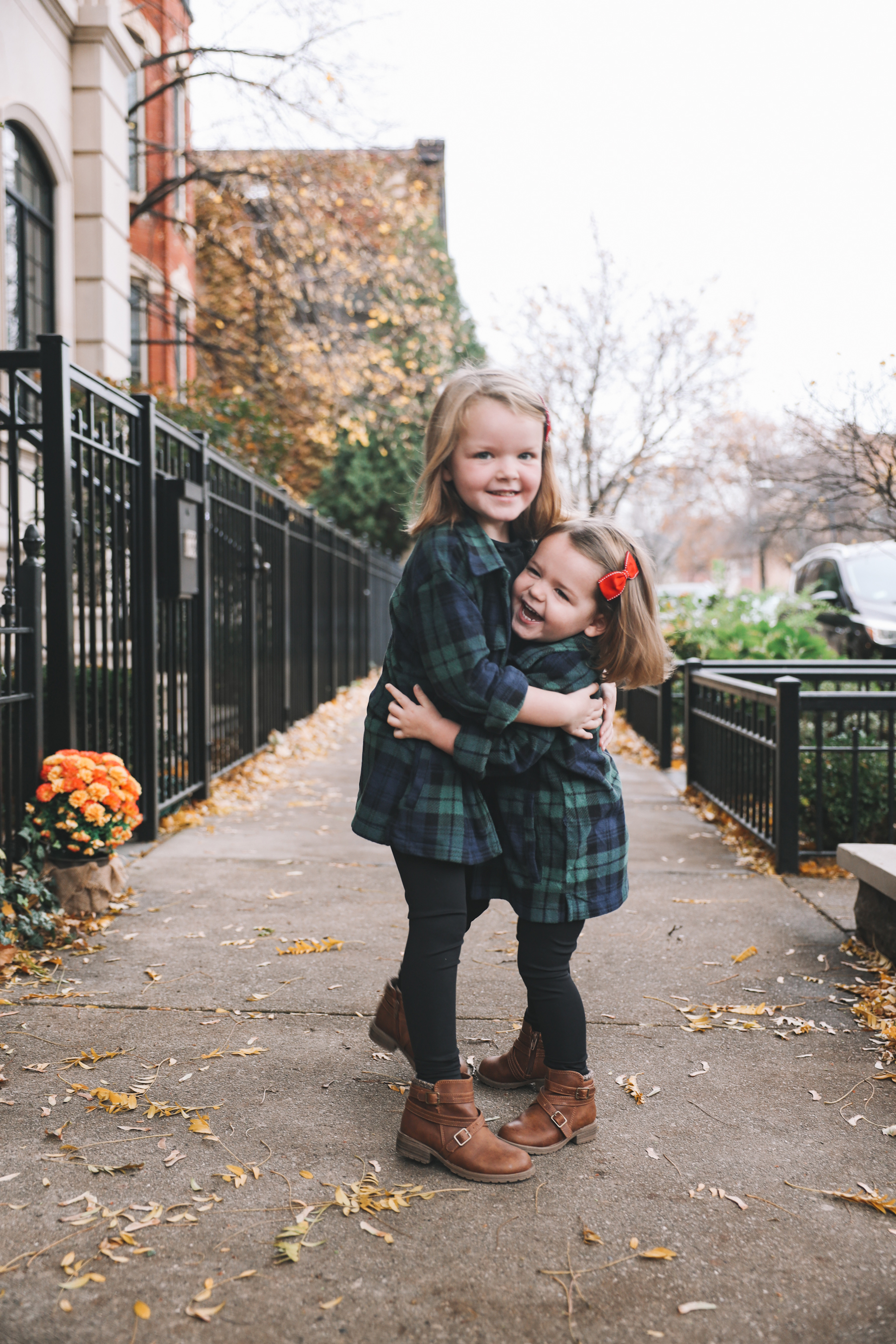 Black Watch Plaid Shirt Jackets / Black Leggings / Black Long-Sleeved Ruffled T-Shirts / Boots / Artificial Mums
Aaaaand that's a wrap for the Larkin Family! Mitch's final products have been shipped out and I submitted and scheduled the last of my holiday projects. Emma even completed her remaining math assignments. We're all ready for some serious quality family time, and we're all so, so happy. ♥️ We did it, team! 😆
These joyous photos are perfect for today's blog post, wouldn't you say?!
And the girls are wearing more black watch plaid from Free Assembly, of course. 😉 Free Assembly is a sustainable line carried at Walmart, and everything is adorable; made to mix and layer; and affordable yet really, really nice. A quick story I told last time: Emma and Lucy have been wearing their black leggings a lot, and when my mom was here last month, she said, "Kelly. These must have cost a small fortune." (They had not. 😆 But they're the kind of leggings that don't pill or fade, and are super soft to the touch… so I understood why she would think that!)
In these photos, the girls are wearing super soft and warm black watch plaid shirt Jackets, along with the famous leggings. I also bought them these black long-sleeved ruffled t-shirts to go under the shirt jackets, and they work perfectly. I should note that these blackwatch plaid shirt dresses are the cutest if you live in a more temperate location!
I adore Free Assembly clothing—and the fact that the current collection is both festive and practical. For example, these are outfits Emma and Lucy can wear to school, activities and playdates… or on Christmas break. ;)

Please enjoy these photos, and above are some of my favorite girls' styles from Free Assembly!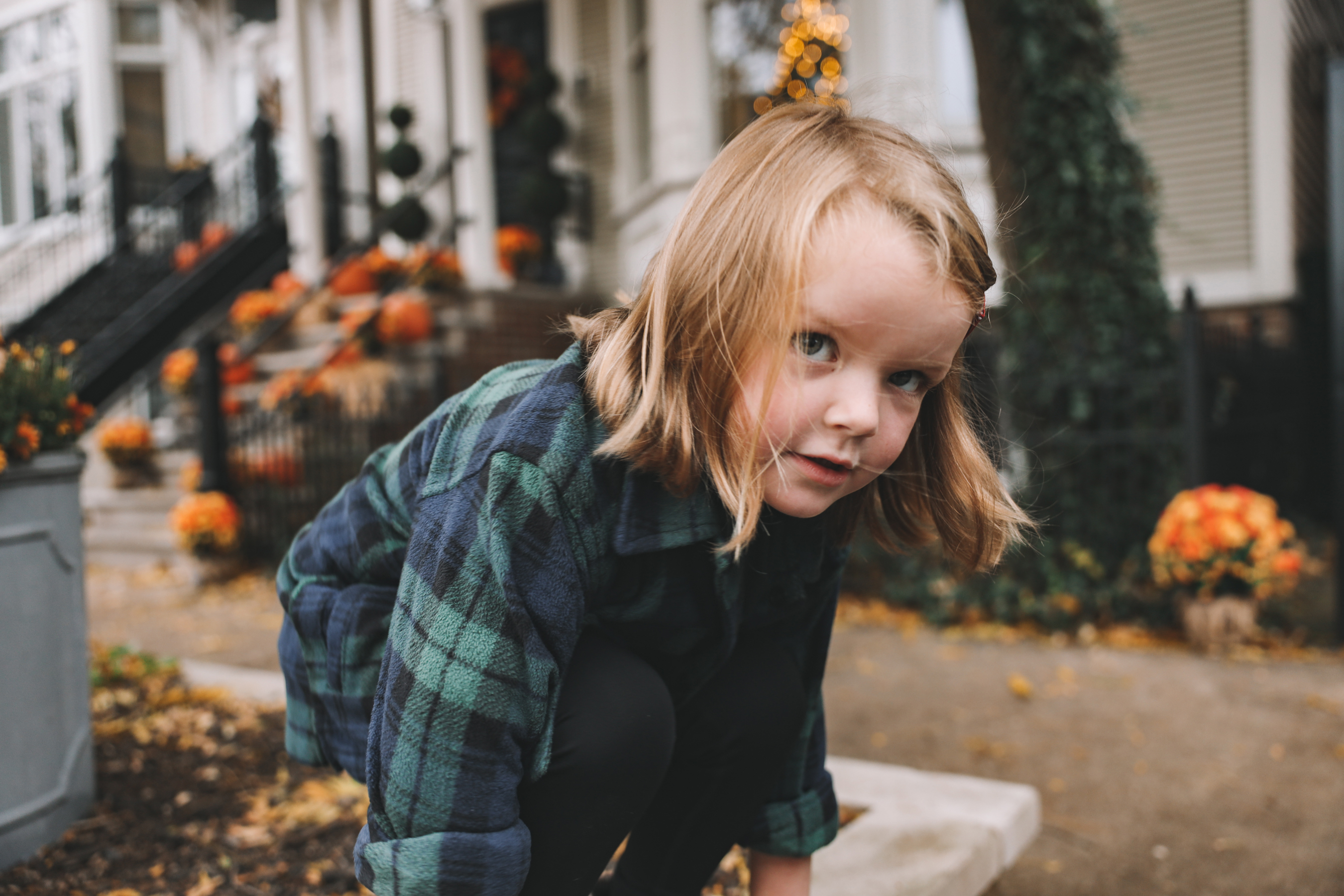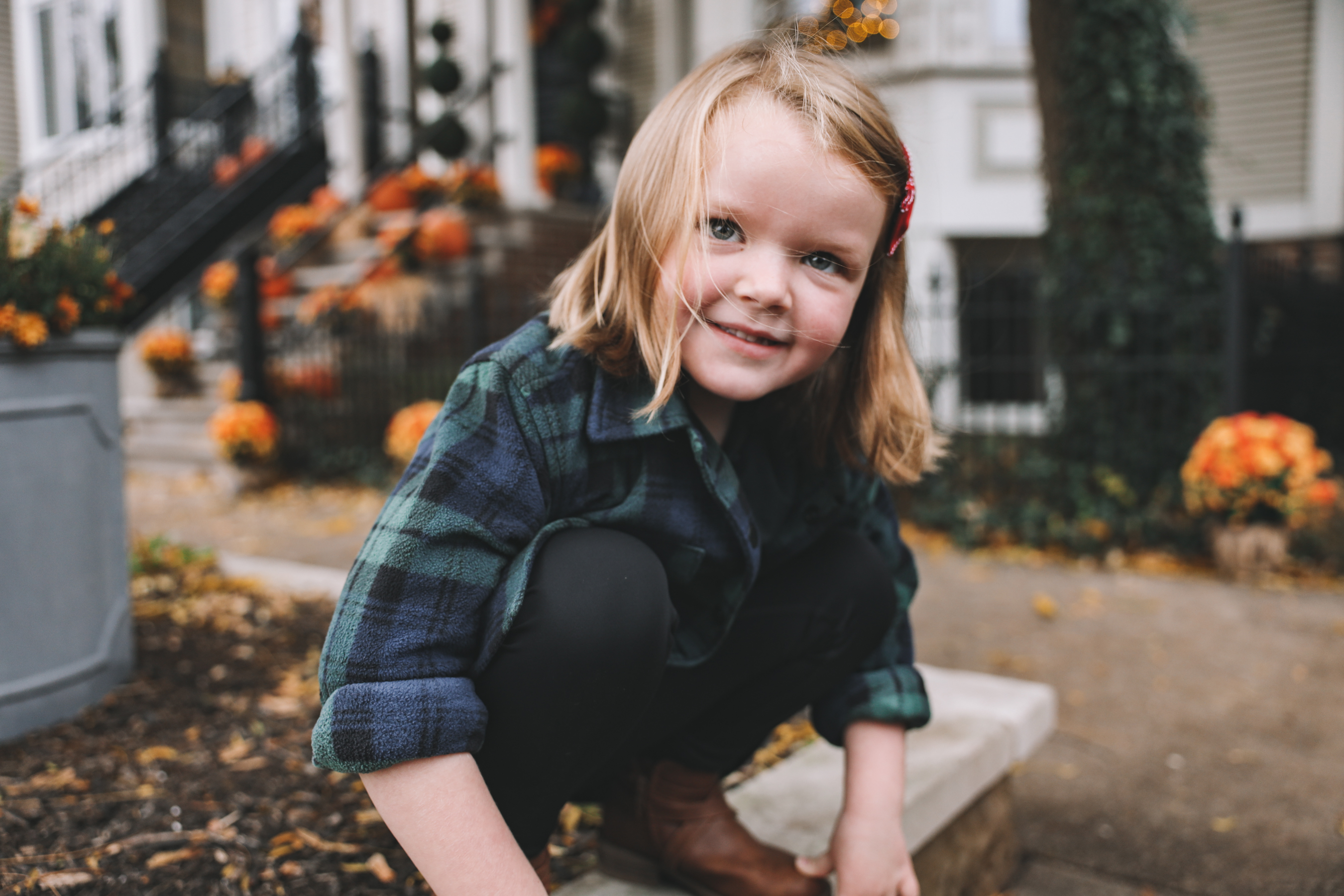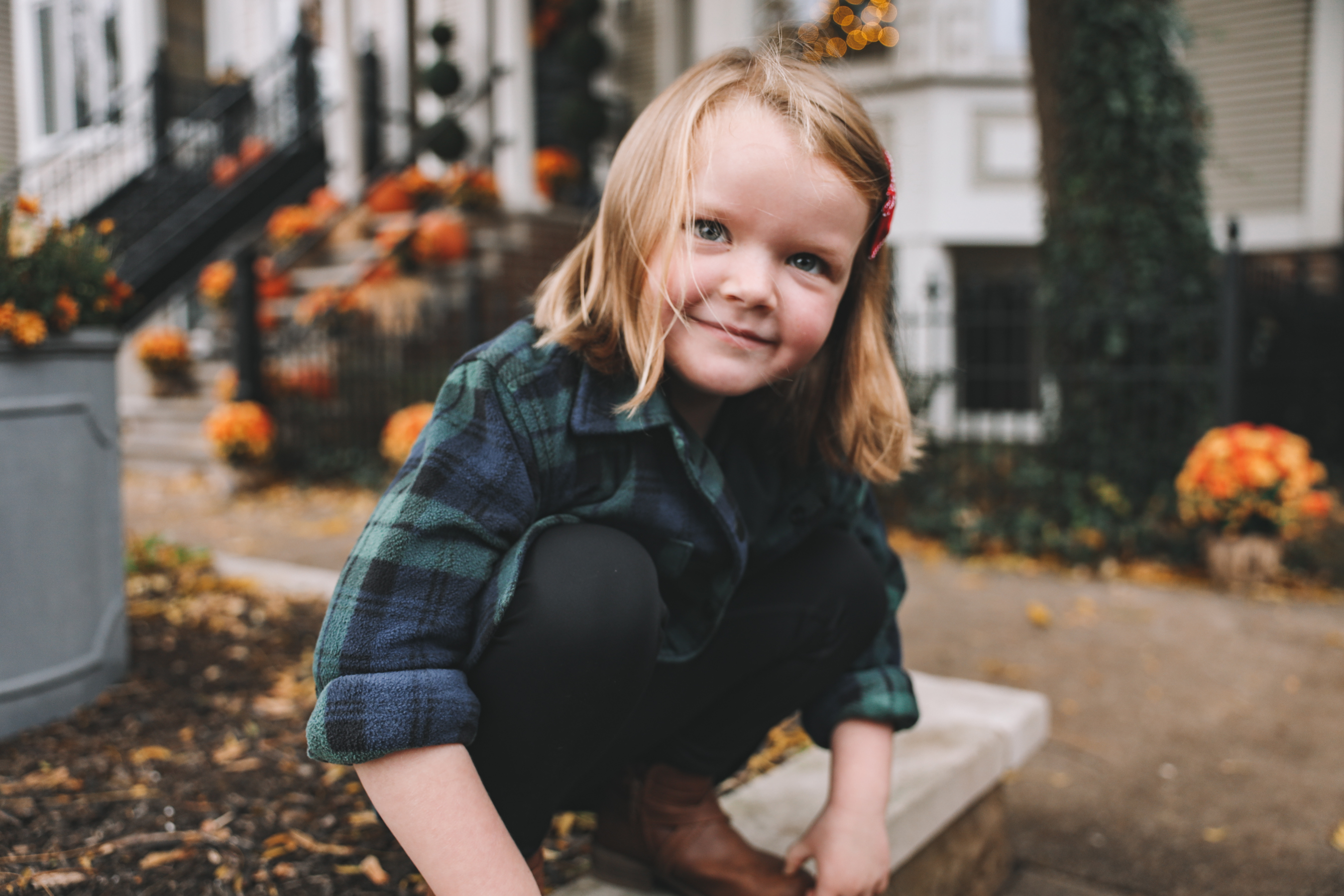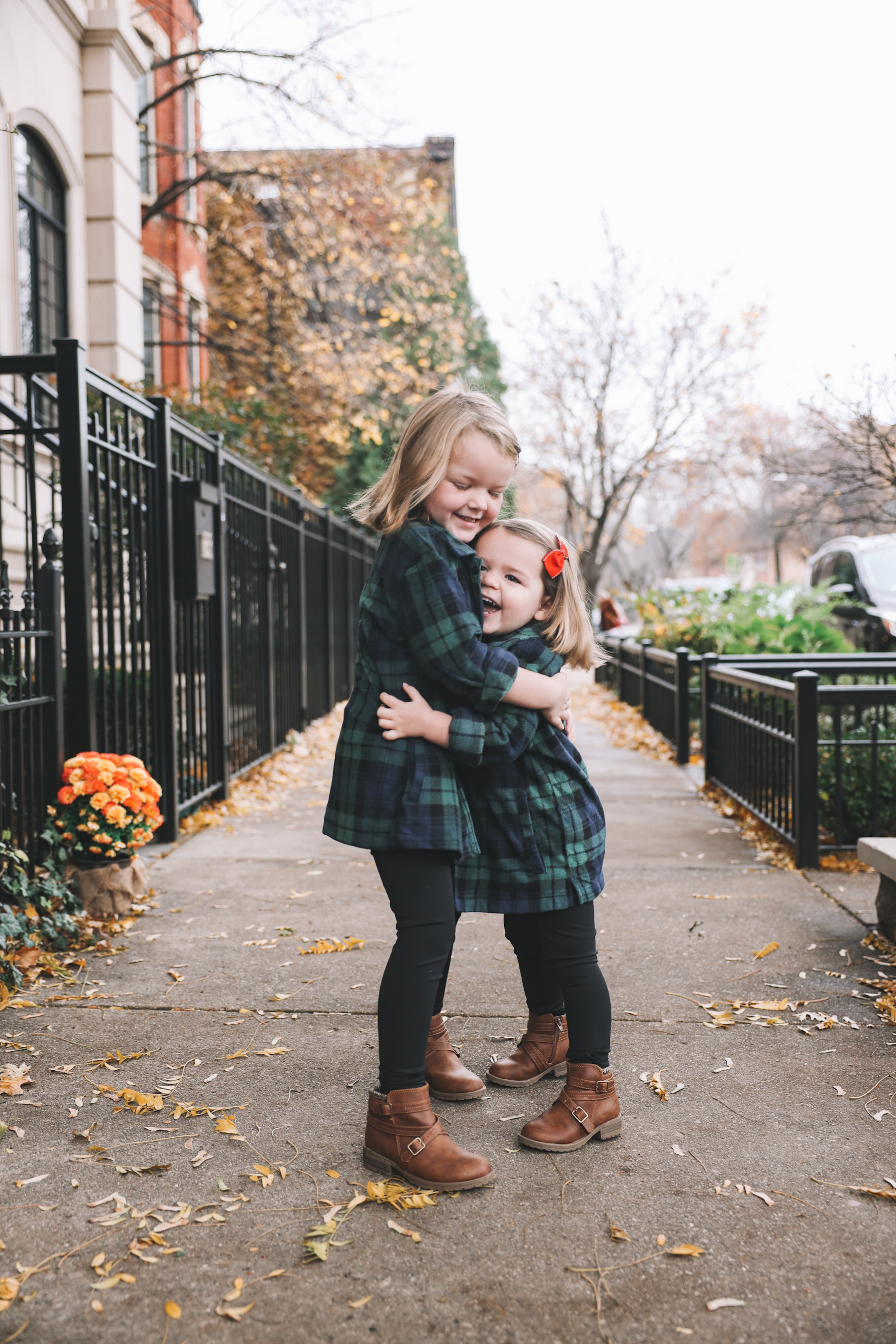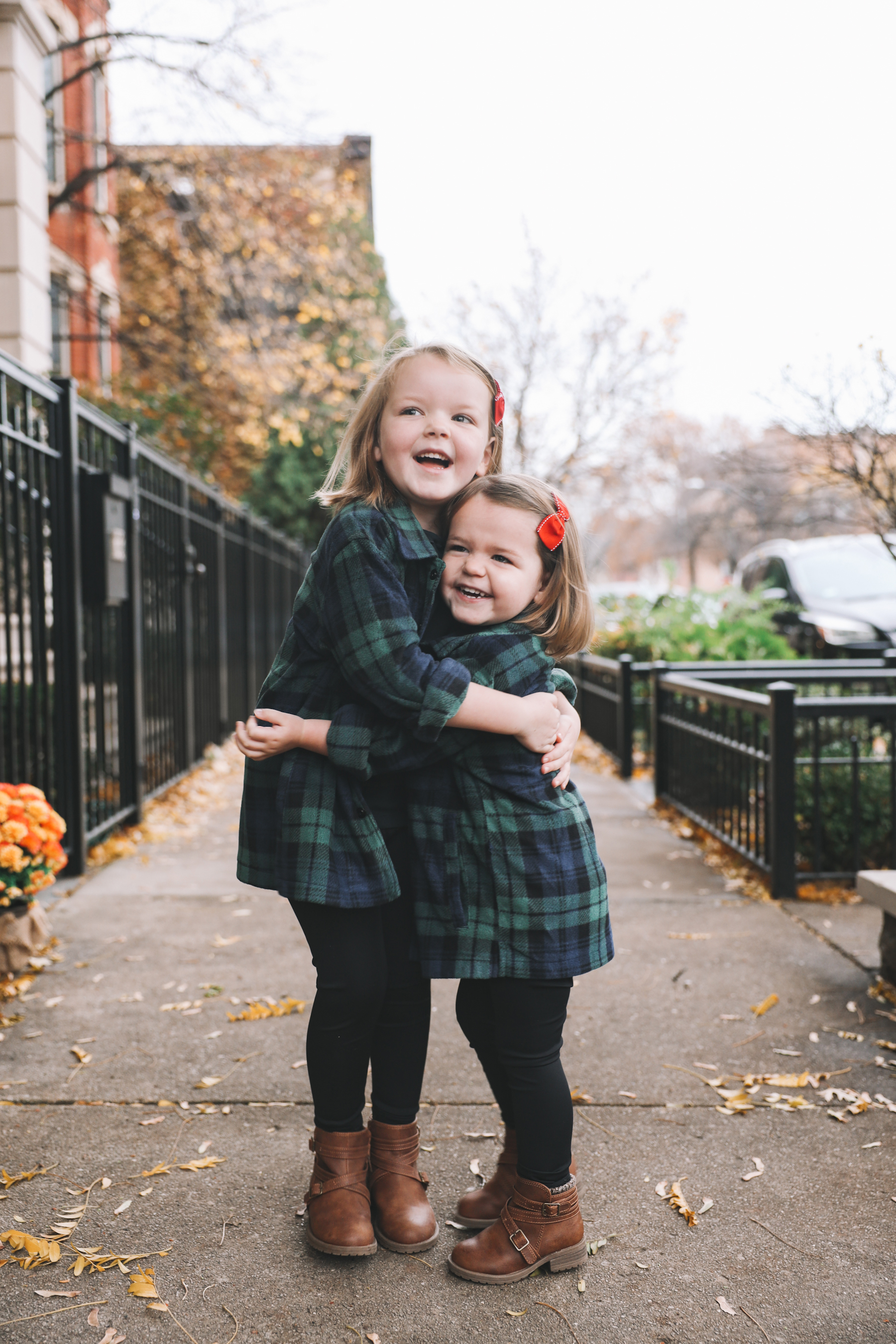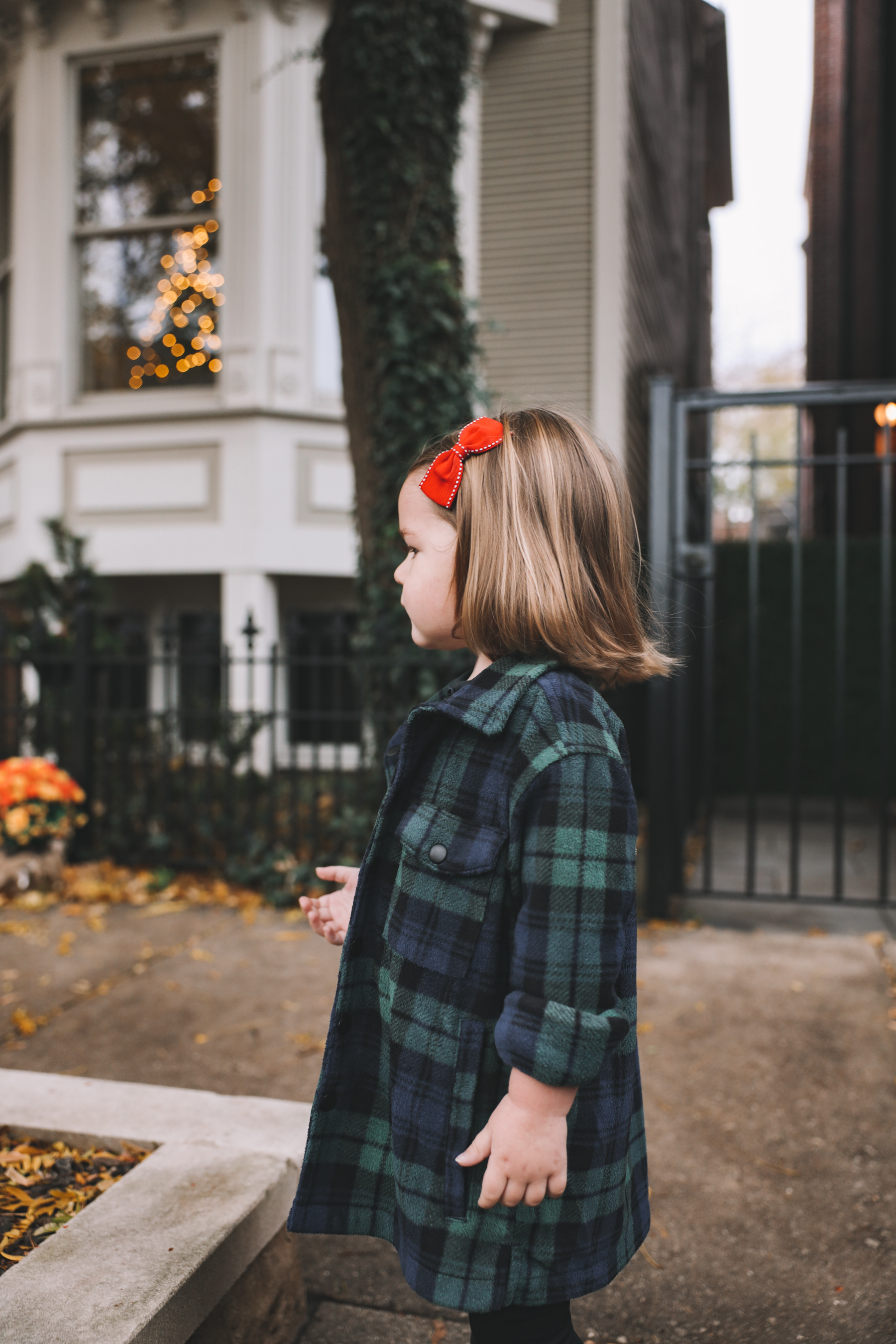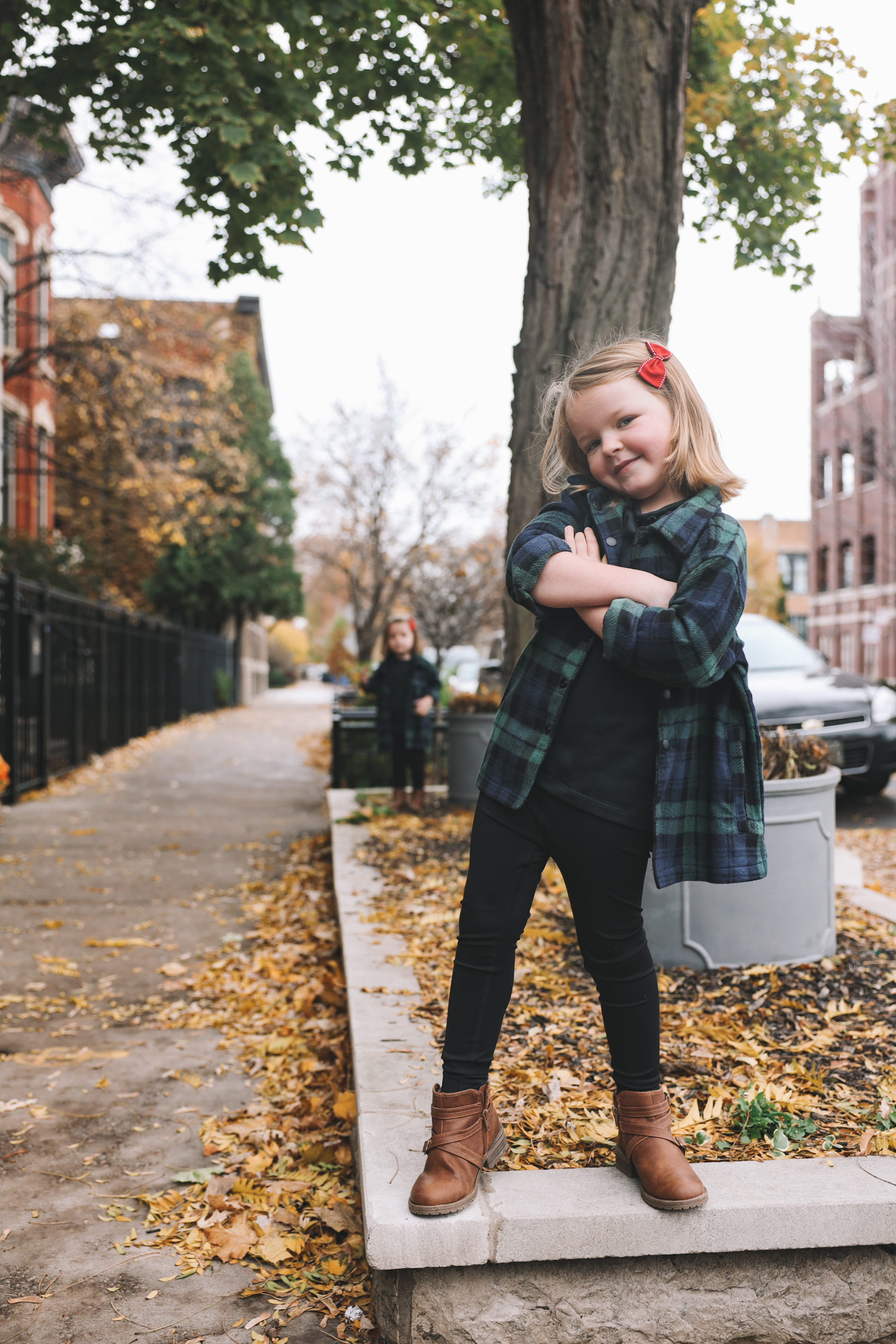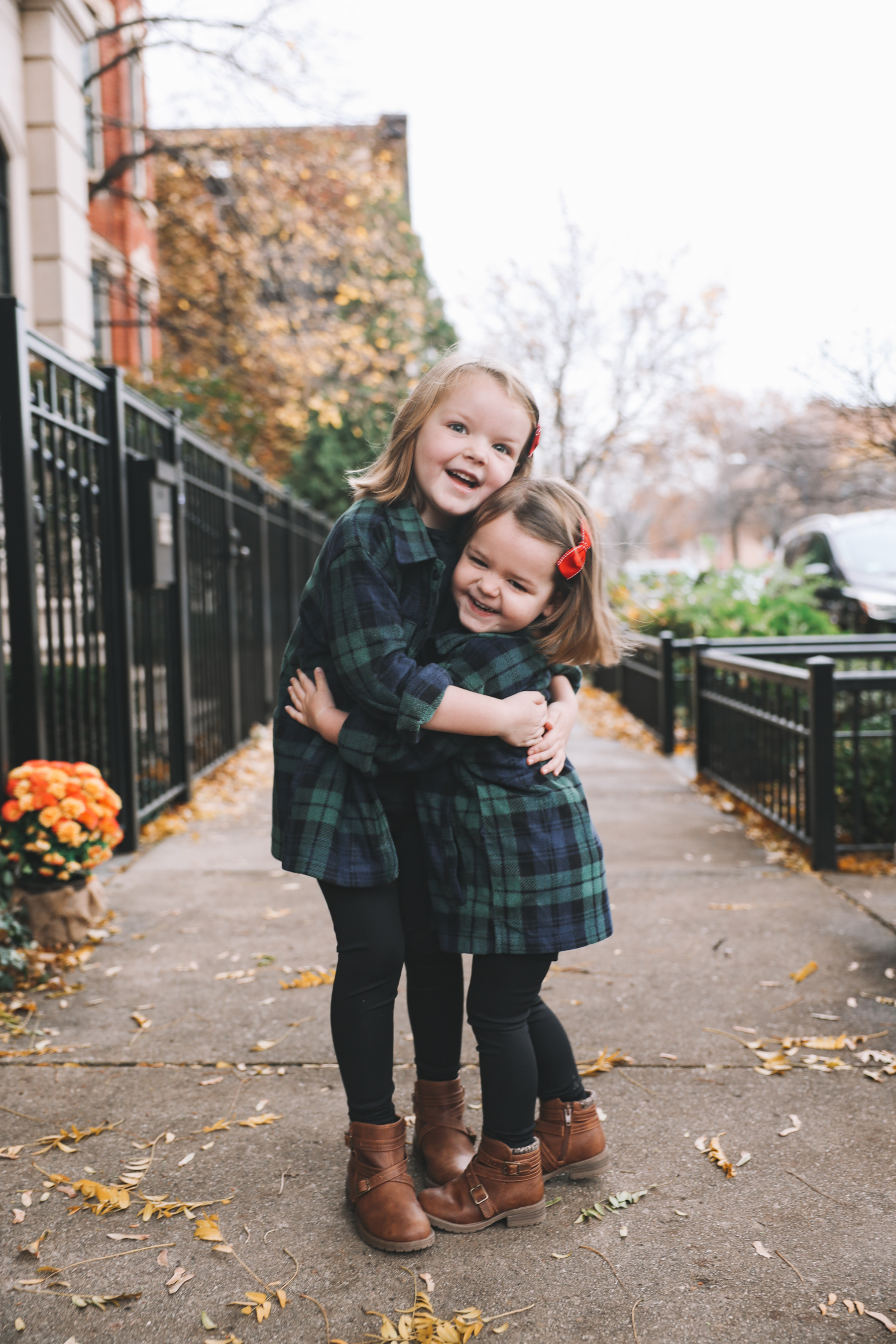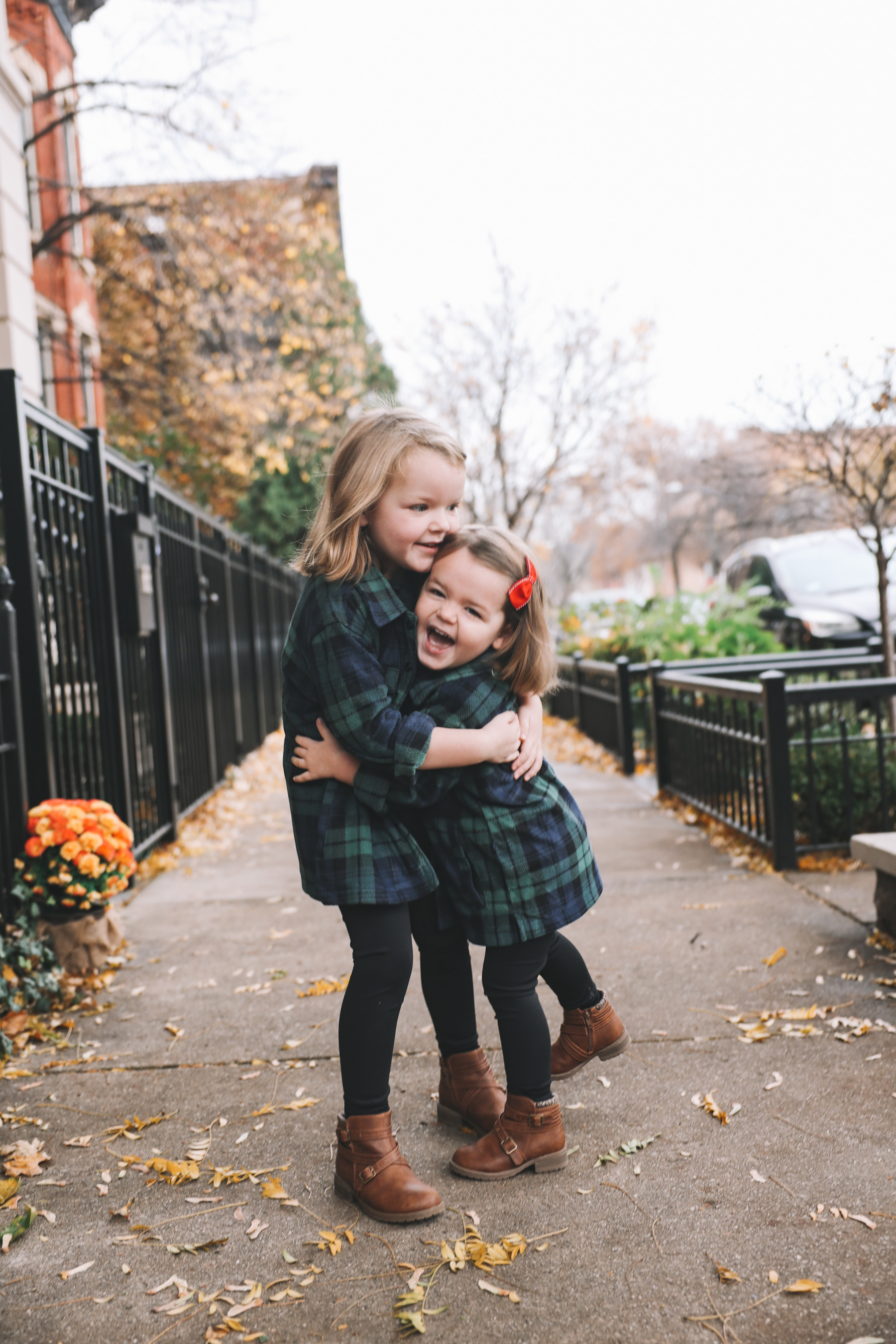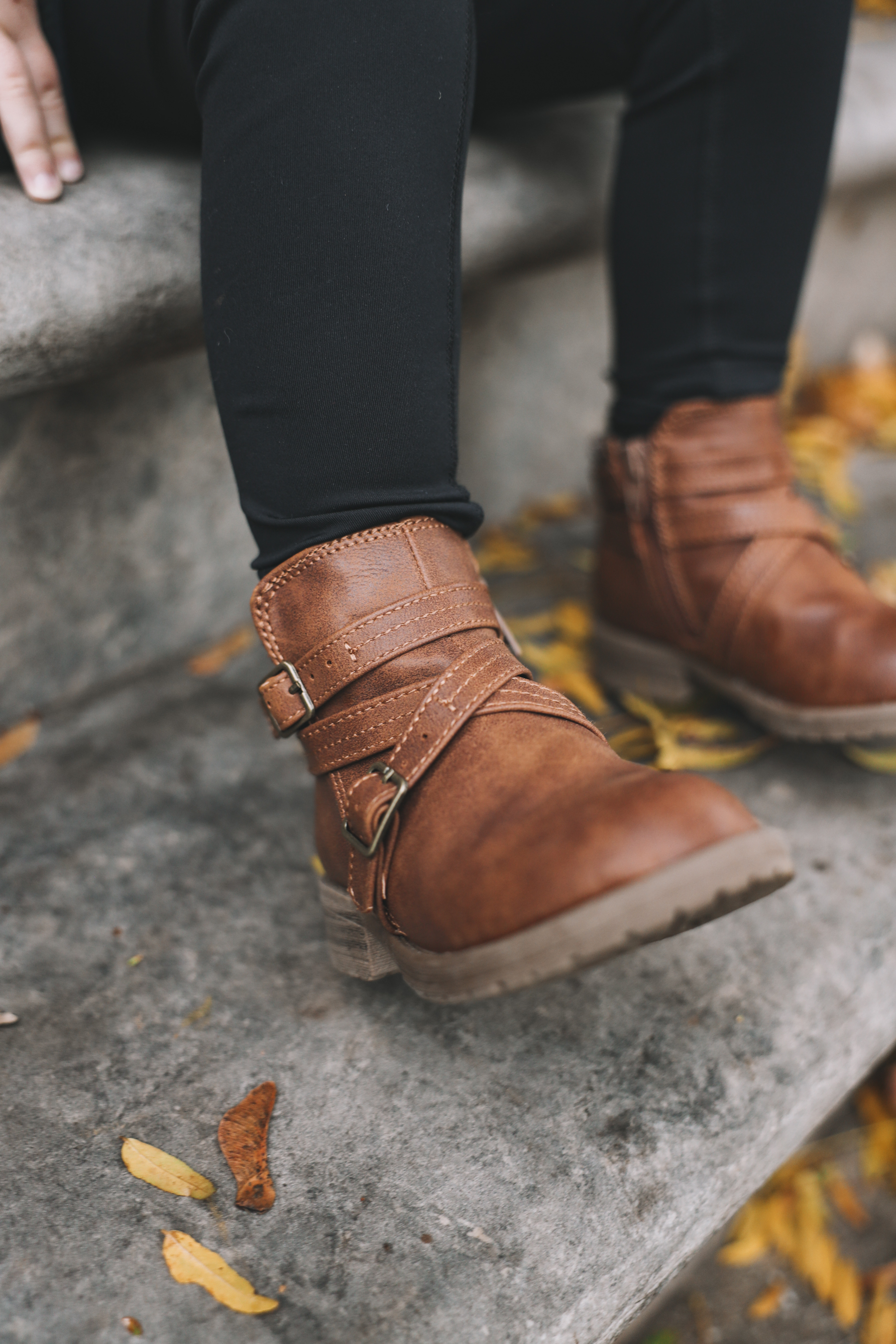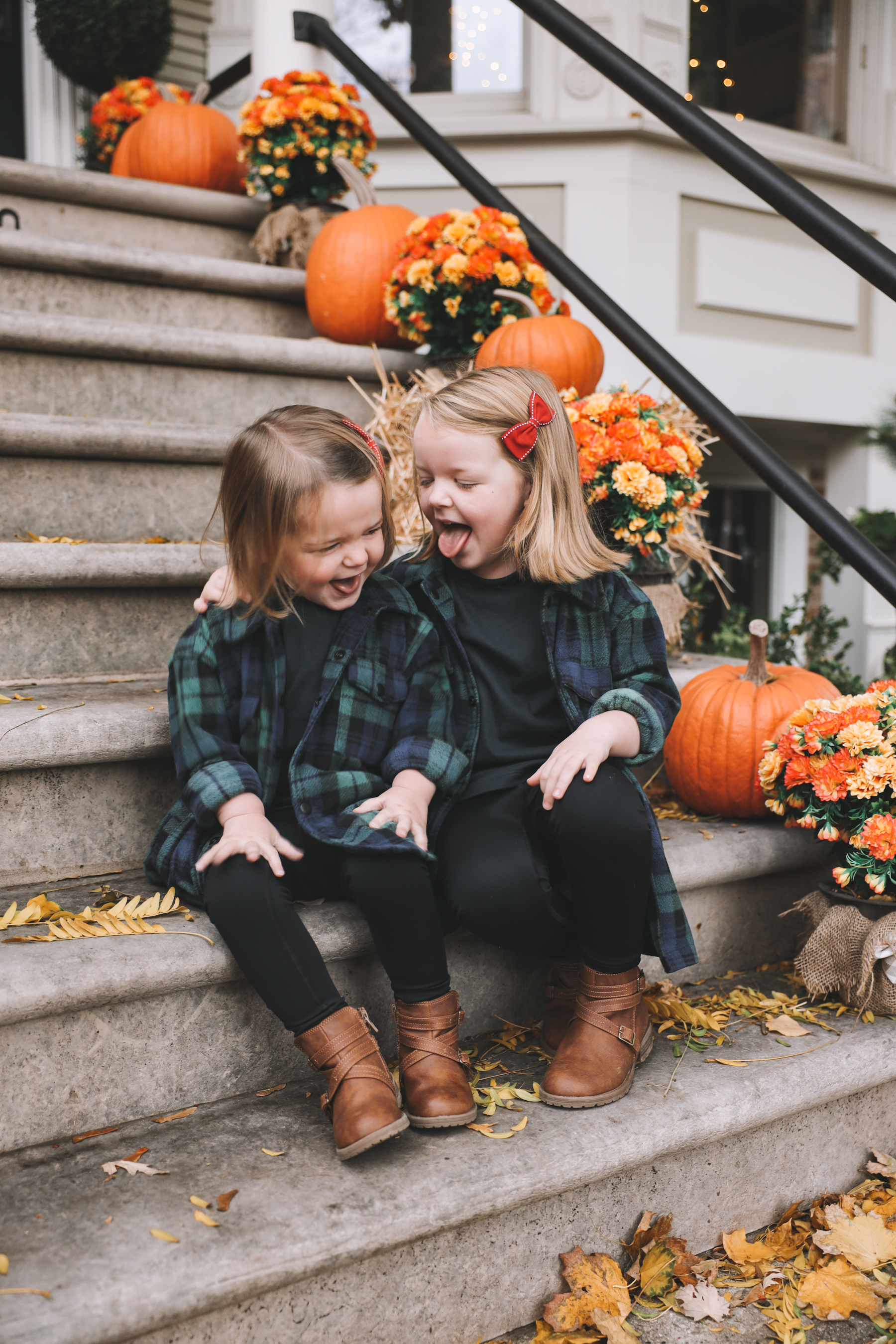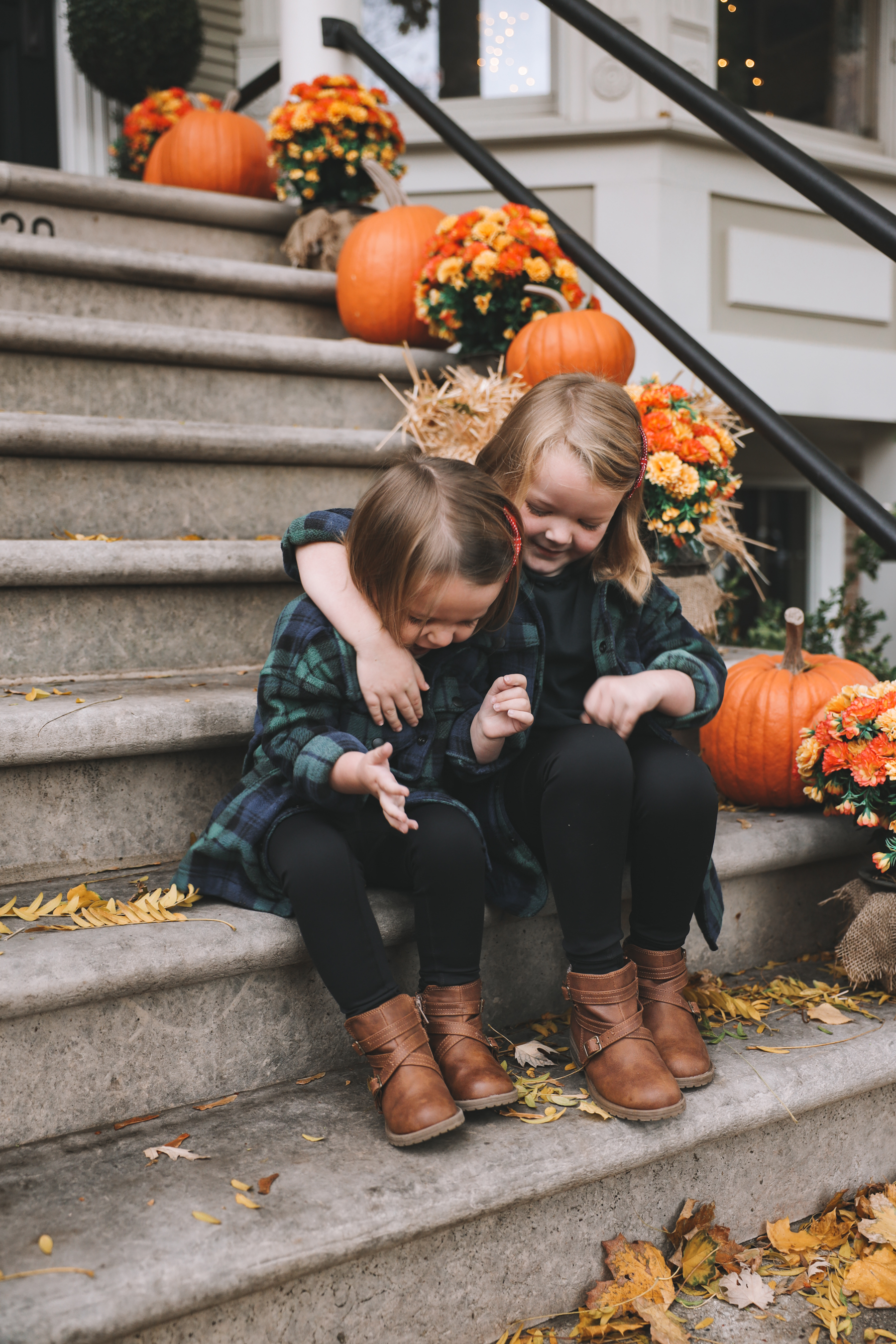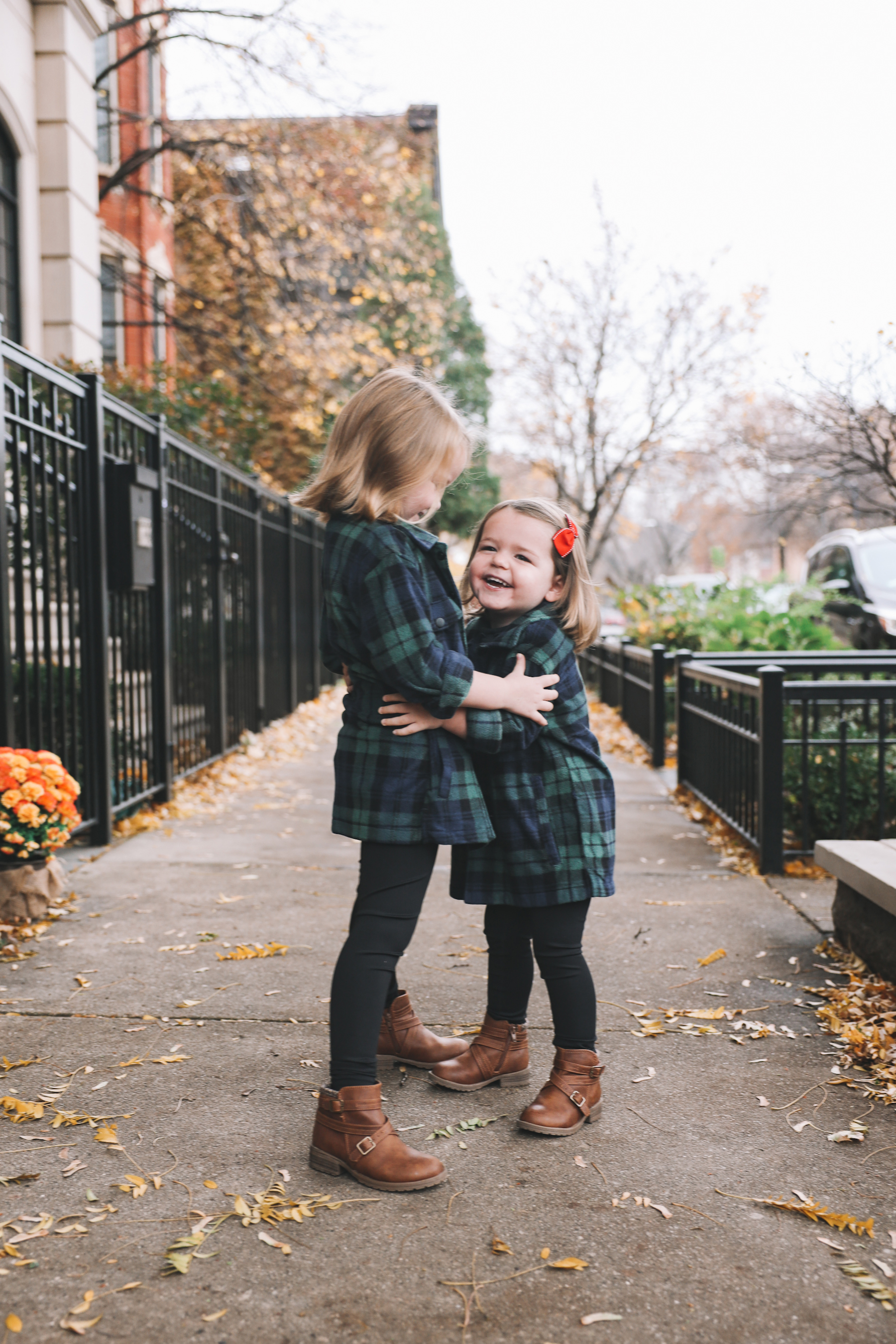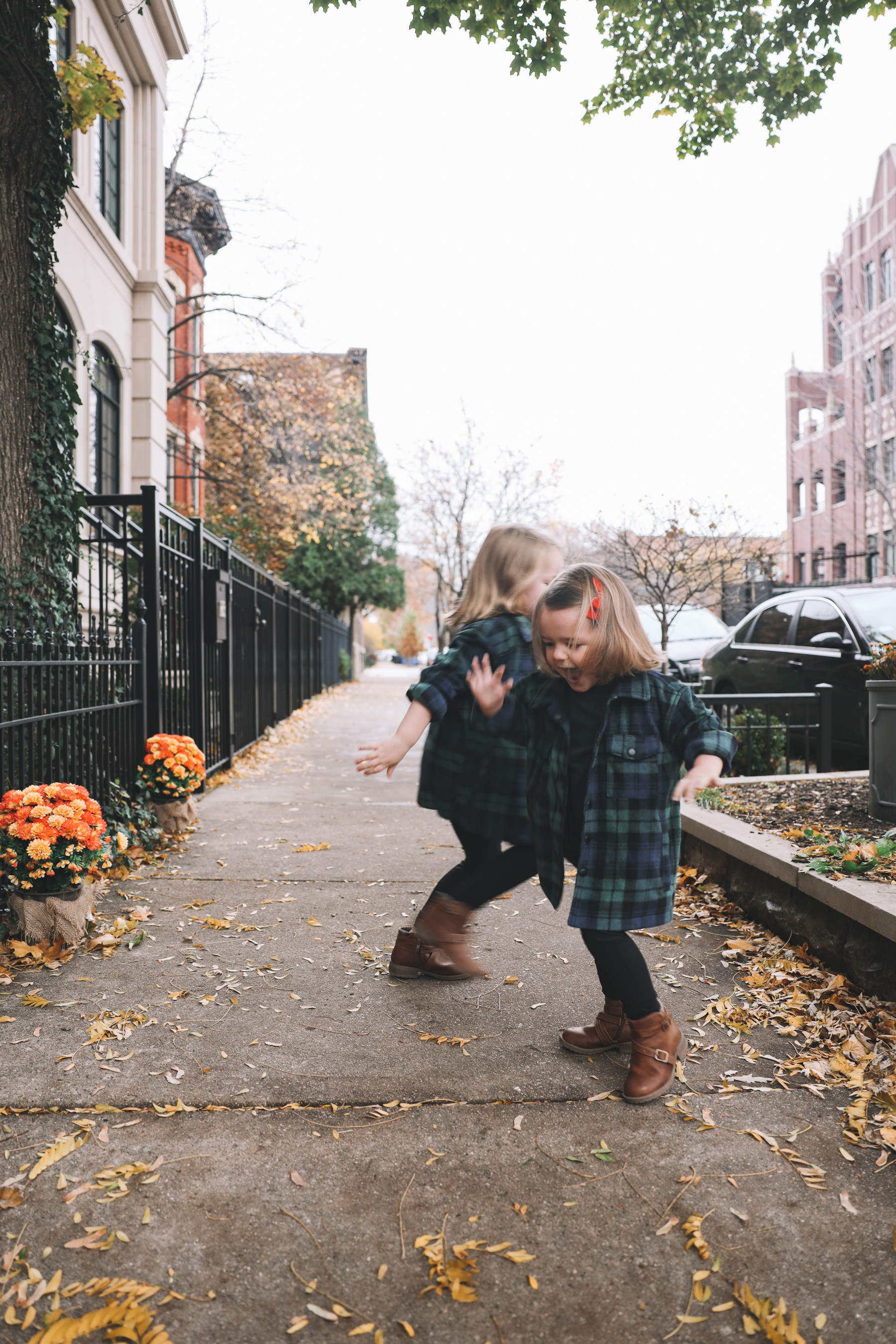 Shop the post:
Black Watch Plaid Shirt Jackets / Black Leggings / Black Long-Sleeved Ruffled T-Shirts / Boots / Artificial Mums
This post is sponsored by Free Assembly/Walmart; all opinions are my own. As always, thank you so, so much for supporting the partnerships that keep Kelly in the City up and running!