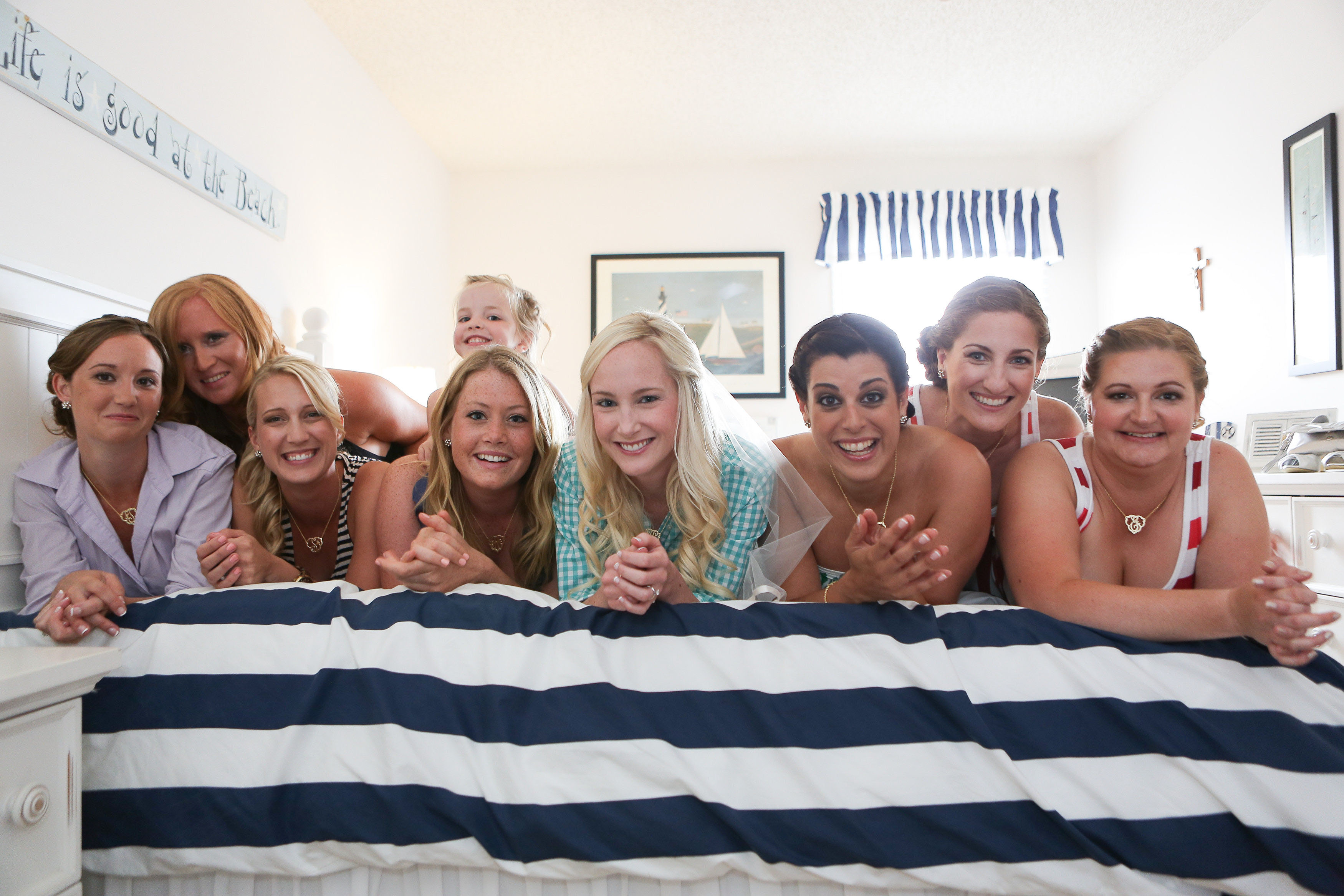 Well, it's been a long time coming… but I'm finally posting wedding photos! (We had a lot of people to show them to before I could post them on Kelly in the City. ;))
Today I'm sharing some of my favorite "getting ready" shots, all taken by our amazing photographers (and friends!), Rachel Nolan and Megan Tammaro of Hello Gorgeous Photography of Cape May, New Jersey.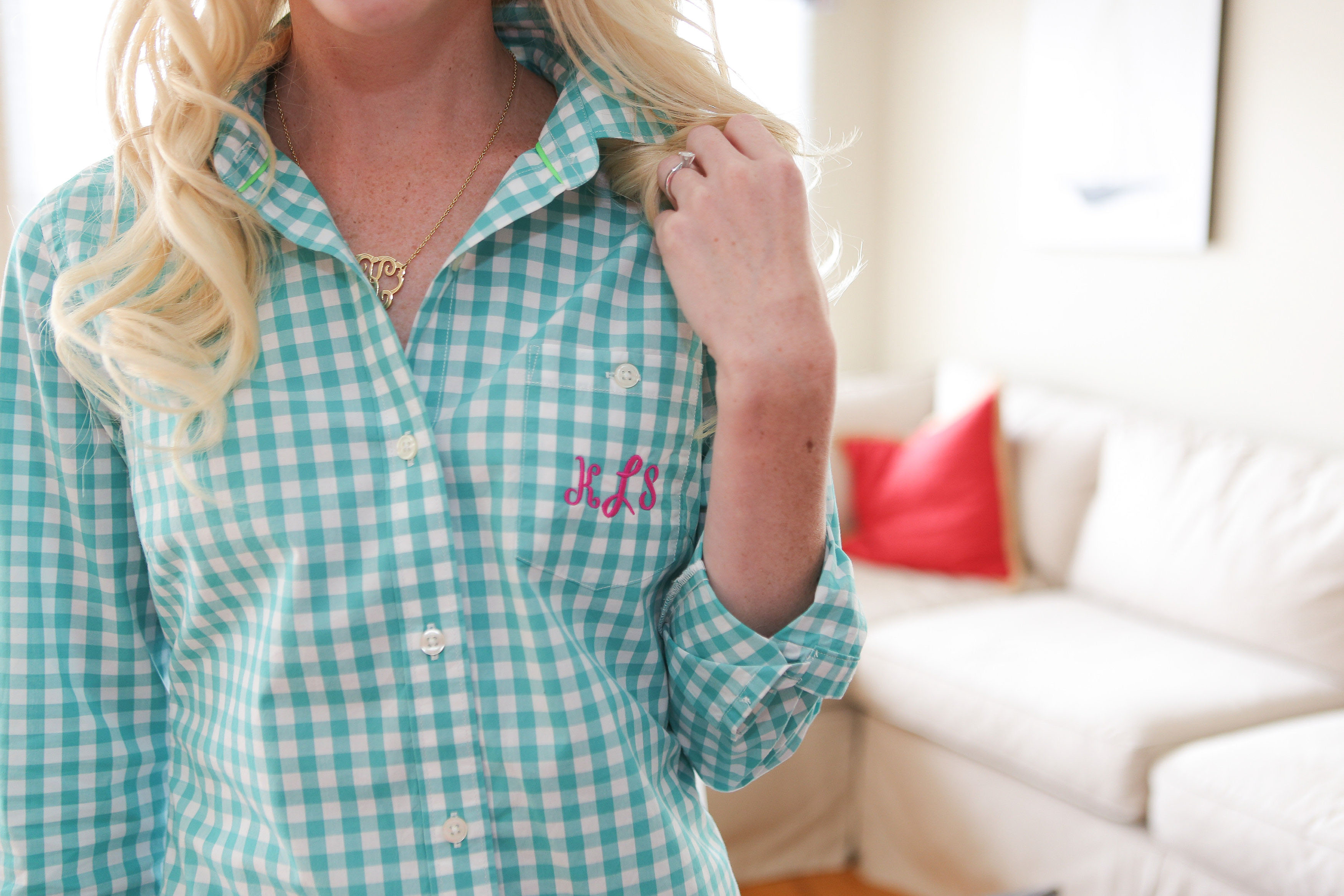 The morning of the wedding was so surreal. I couldn't believe the day had finally arrived! When I woke up, Dad served me breakfast. (How cute is that? He knows I have a tendency to faint when I haven't eaten, haha.) My parents and I nervously chatted, and then I jumped in the shower, blow-dried my hair, and did my makeup. (Long story, but I decided against having my makeup done and did it myself instead. I'll post about that soon! ;))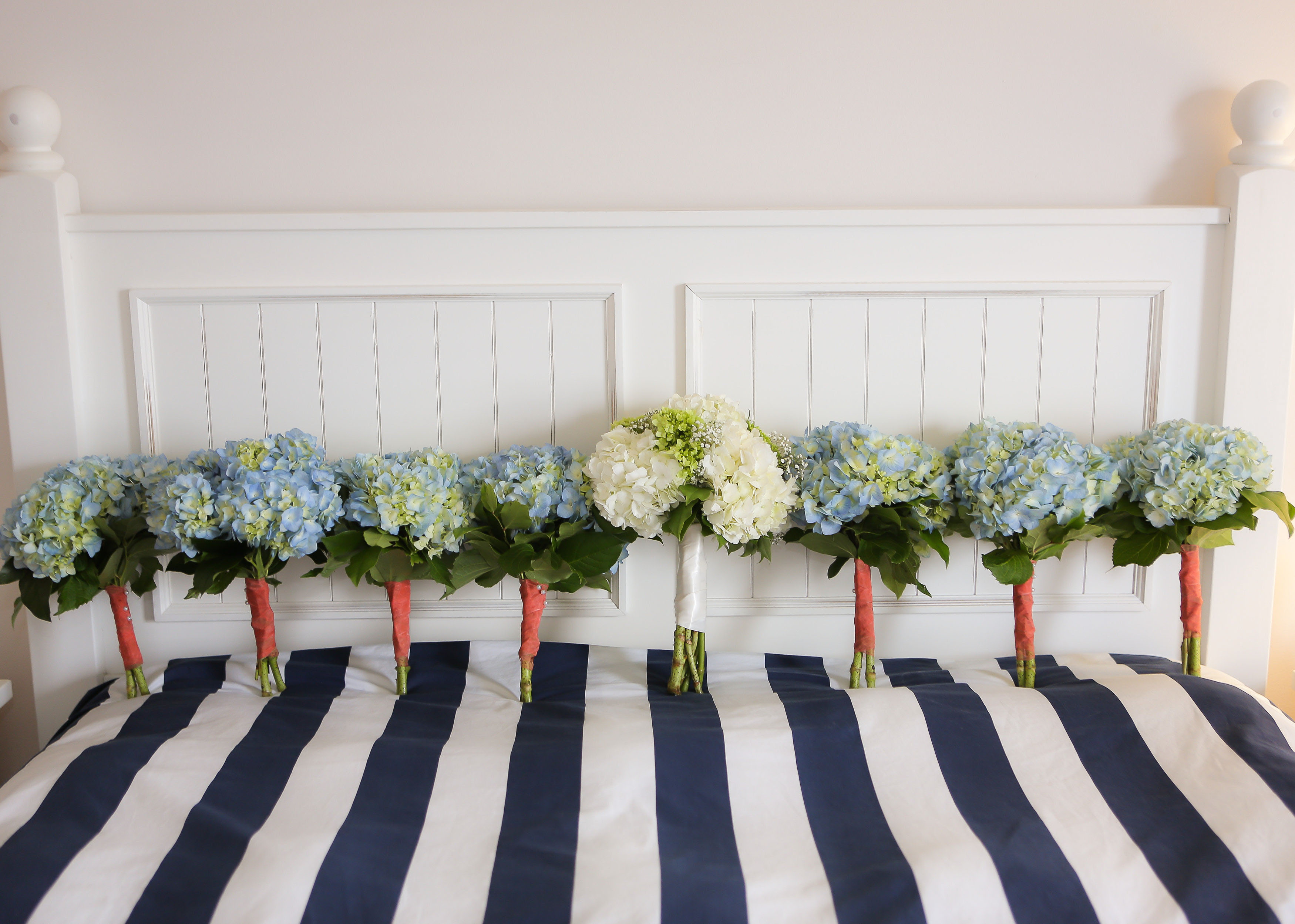 My hairstylist (from James Lindsy) arrived shortly after I was done, and my bridesmaids–all looking gorgeous–filtered in as my hair was being curled. I loved my hairstylist. Like, adored. She was so calming–and quick!!–and essentially made lemonade from lemons. (More on that later, haha!)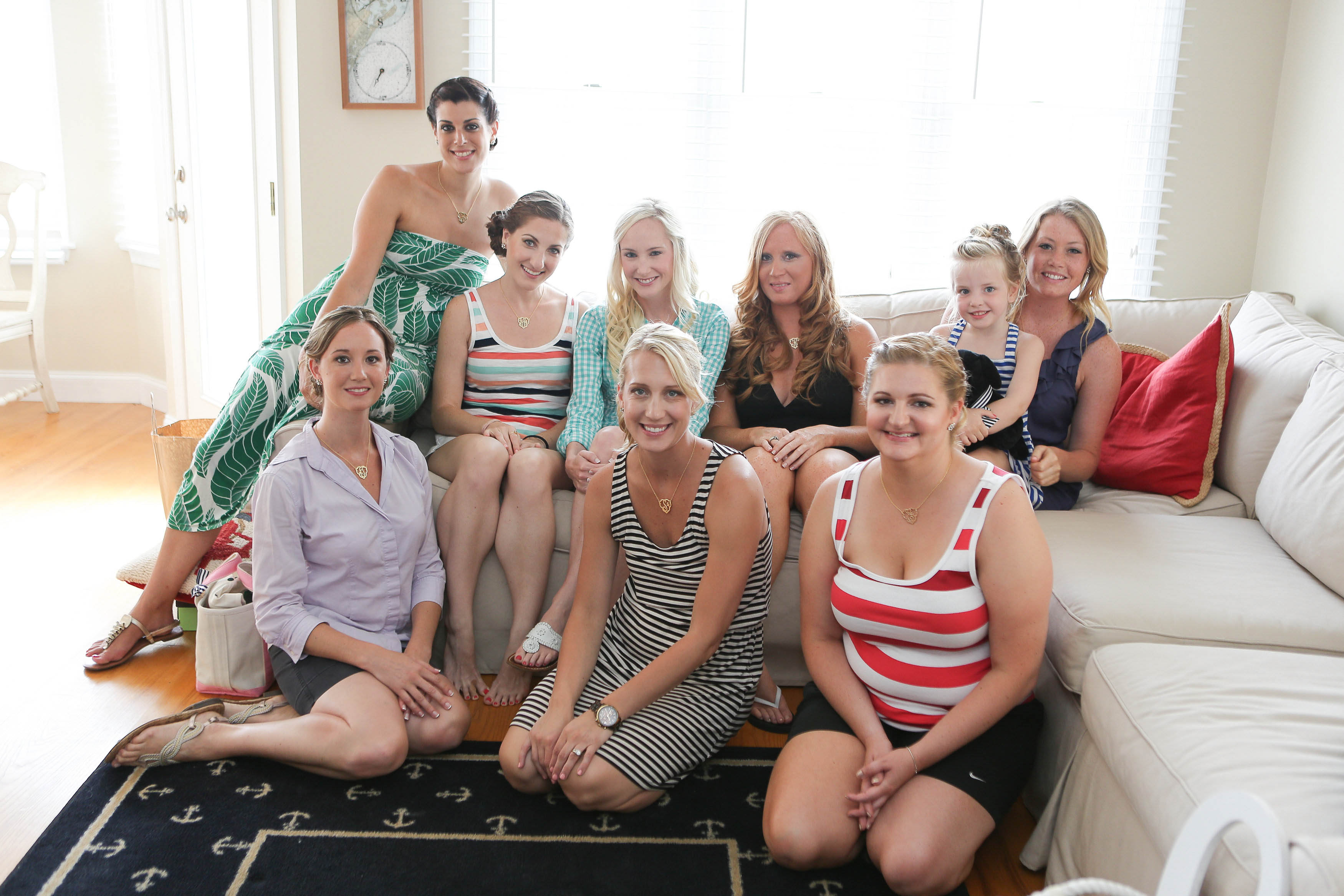 Once my hair was done, I had about an hour to hang out with my girls, take photos, and get into the dress. It was so nice not to be rushed, and spend some QT with some of my favorite people in the world on the best day of my life. :)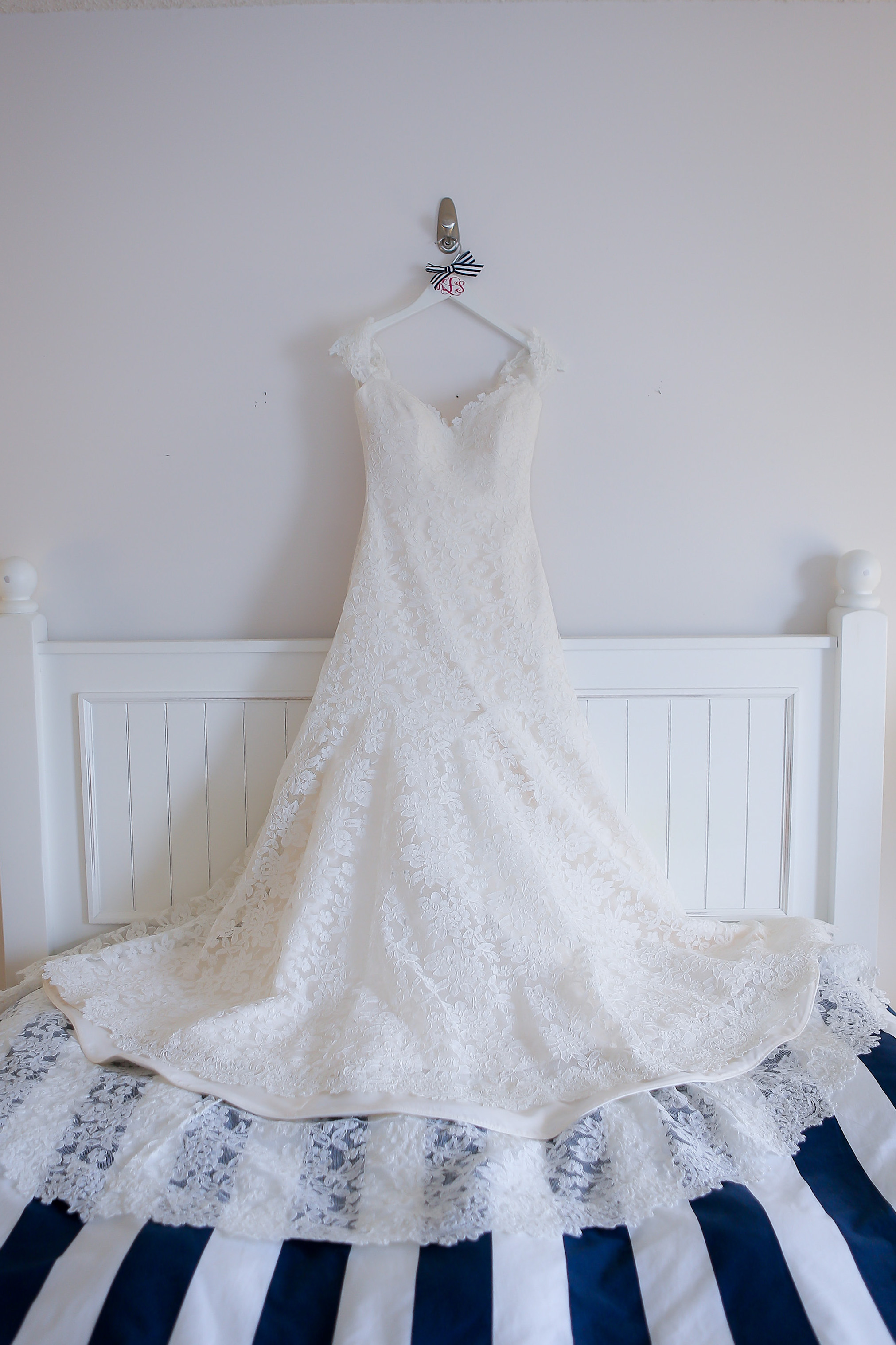 As for my attire, I wore a Legends by Romona Keveza lace gown, which my mom and I found at Gabriella New York Bridal Salon. We ultimately purchased the dress, and my veil, at Bridal Reflections during one of the store's trunk sales. (Huge savings! :)) I can't even tell you how much fun Mom and I had finding the dress.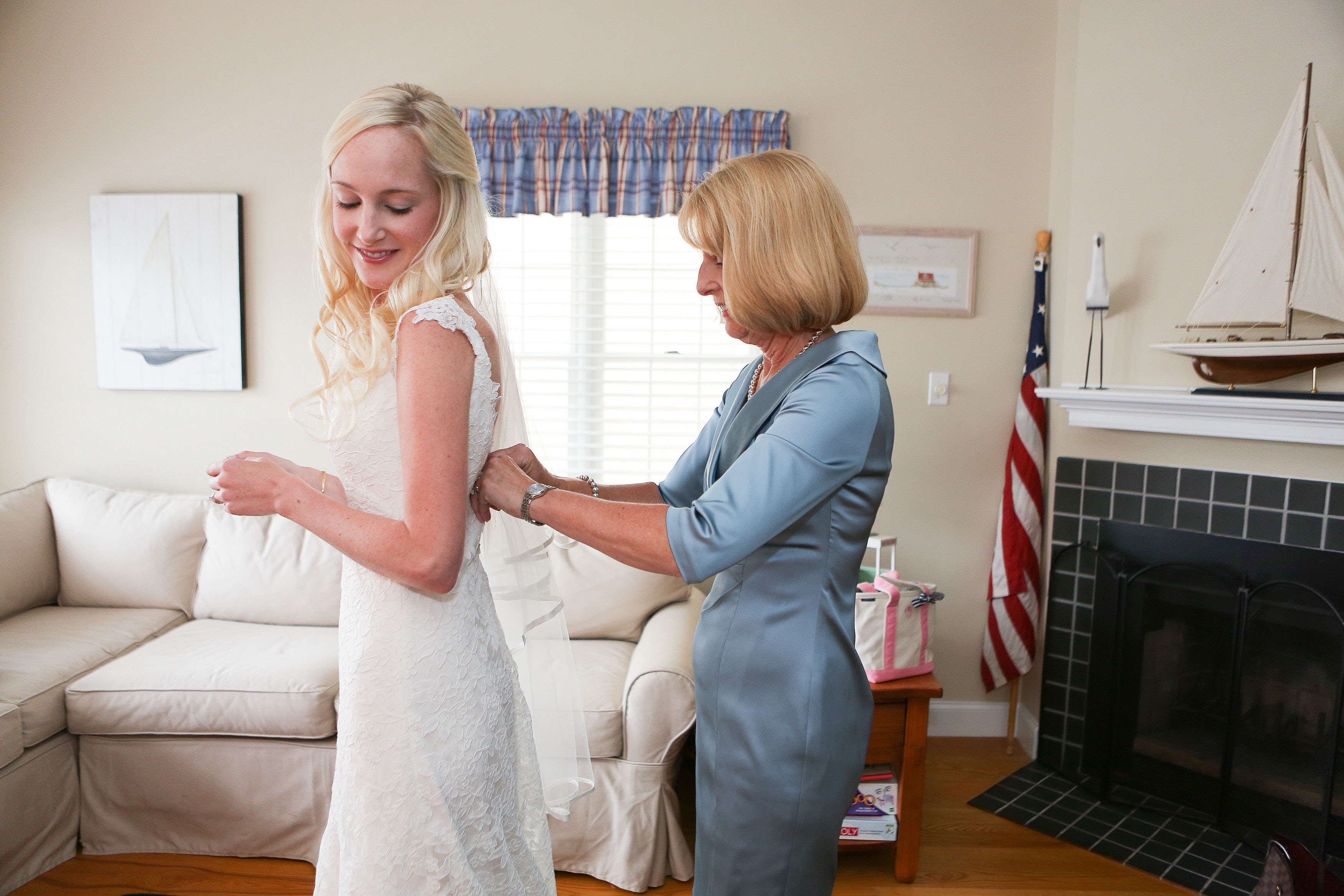 For dress hunting, my Aunt Michelle and Aunt Alicia came, too. We were all smiles, hugs and giggles the whole day. My godmother, Auntie-M (yes–I have an Auntie-M!), adorable cousin, Paige, and BFF/bridesmaid, Erica, all came to the trunk sale, too. We celebrated afterwards by getting lunch at Birerria, the rooftop restaurant on top of Eataly across the street from Madison Square Park. (If you're not from New York, please go the next time you visit the Big Apple! Amazing.)
But back to wedding attire. My monogrammed necklace (with my new initials!) came from Paradise, a cute shop in New Jersey, but you can find it here, too. My blue-and-white striped pumps came from J.Crew (an eBay find!), and my gold bow pumps came from Badgley Mischka. (Of course, they're now available in all sizes, but it was quite the search a year ago!) My clip came from Etsy, my clutch was a Kate Spade final sale find, and my Kate Spade bracelet was borrowed from Mom. :) For earrings, I kept it simple and wore my normal J.Crew pearl studs.
As for my bridesmaids' attire: The girls wore the J.Crew Samantha Dress in "Deep Coral," which was such a steal. Sixty bucks! I love a good deal. ;) When they went on sale, I was actually on a bus on my way from a tiny airport in the middle of France to Paris. My girls were incredible. They had those things ordered in less than 20 minutes! We were a little nervous because the dresses were final sale, but J.Crew was phenomenal. The company let us exchange the dresses as many times as we needed to in order to find the perfect sizes! I really can't recommend J.Crew enough for wedding attire. The staff goes above and beyond!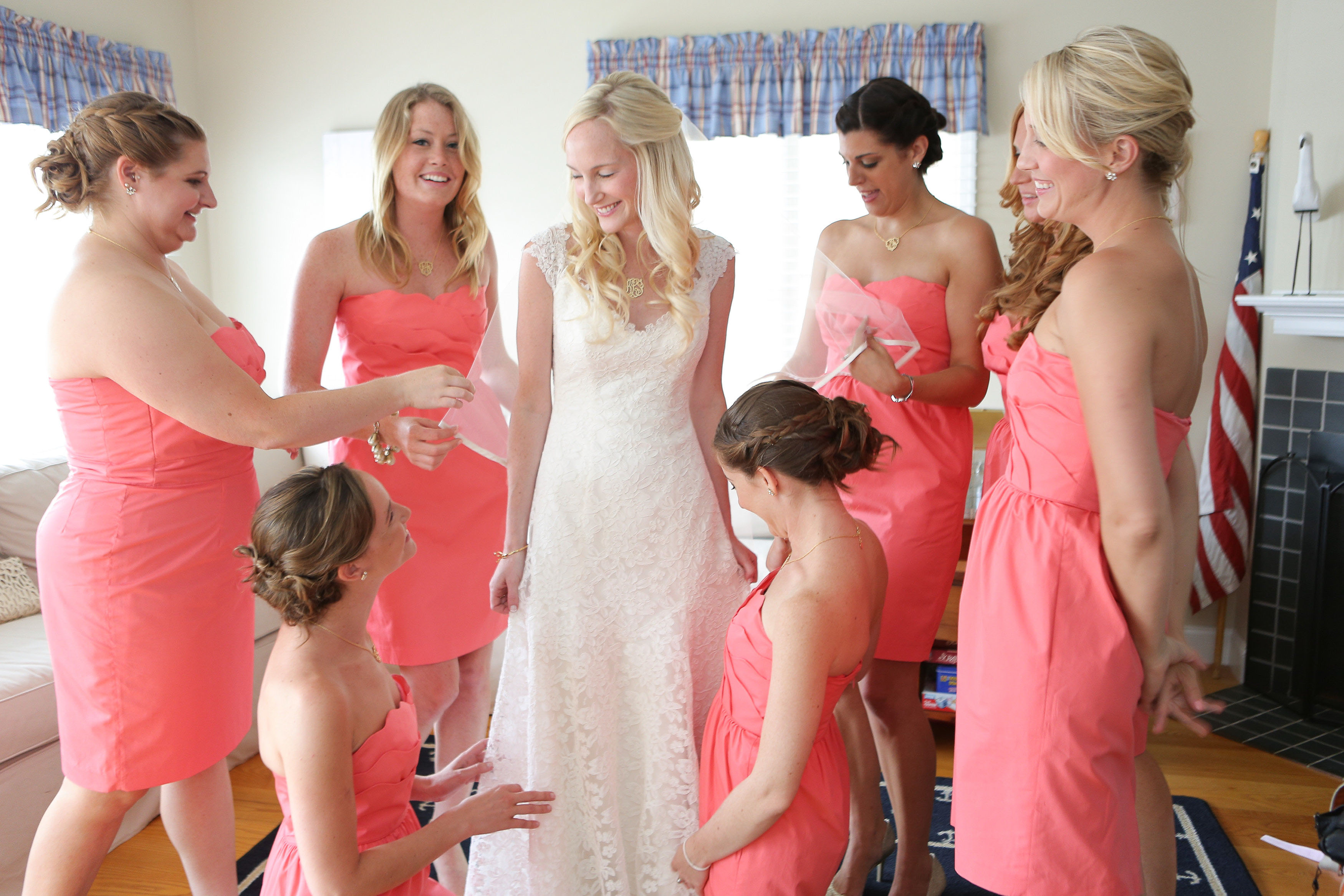 For shoes, the girls wore the Kelly & Katie "Jubilee Glitter Pump" from DSW. (Inspired by the Kate Spade "Sage Heel," priced a bit more expensively at $298. Many thanks to my readers for finding them for me after my cry for help earlier this year! :))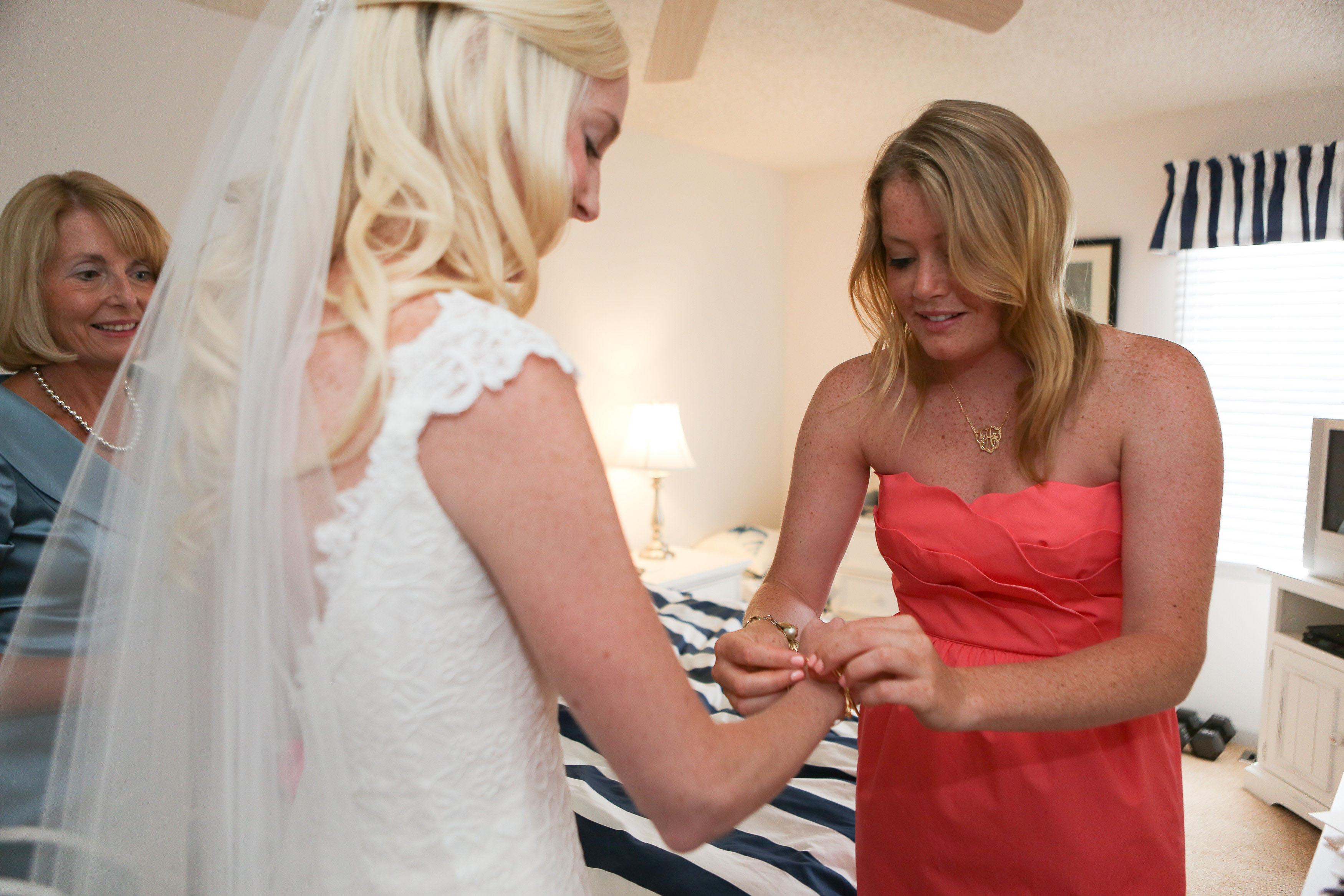 My bridesmaids also wore C.Wonder's Ornate Initial Pendant Necklace (obvi), and J.Crew crystal earrings (similar here). You can see my gorgeous Maid of Honor, Annie, wearing the necklace above. :)
The guys' suits came from Jos. A. Bank, and I had their bow ties made by Magnolia Row, a fabulous Etsy seller. Couldn't find bow ties to match the girls' dresses, so J.Crew graciously sent us extra material (seriously–J.Crew is amazing!) and had them made! Best decision ever. Mitch's shoes came from Cole Haan (sign up for Amazon's emails and get 20 percent off!), and his watch came from Citizen.  (My wedding gift to him! He gave me a beautiful ampersand necklace–similar here–because it's always been a symbol of love for us. Awww ;))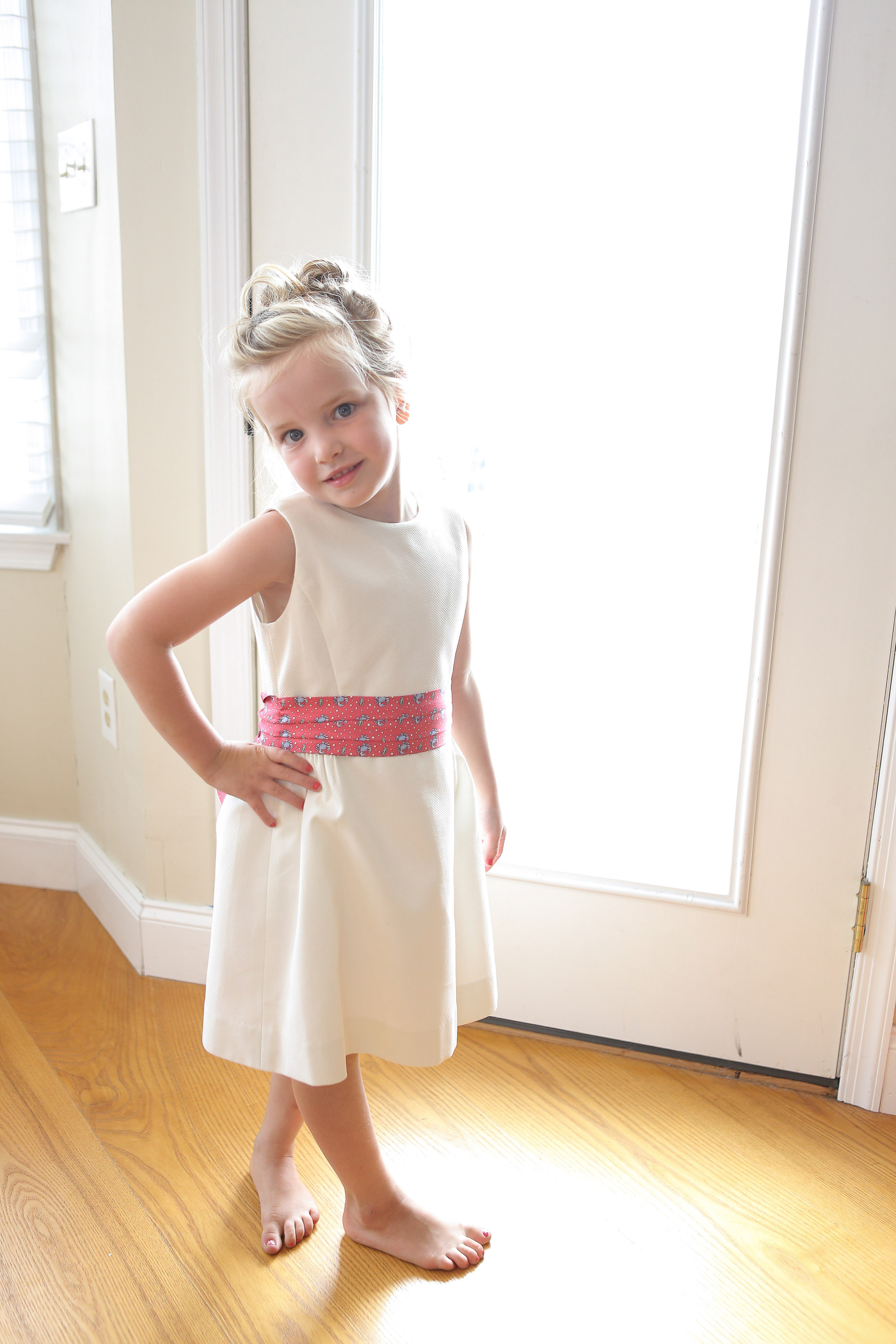 Parker (our beautiful niece and flower girl), wore a Brooks Brothers dress that I found on clearance (it was seriously $37!), and Grammie made a sash from Vineyard Vines material. (She's amazing!)
Cameron (our adorable nephew and ring bearer), wore a matching Vineyard Vines bow tie (same print here in the regular tie). :) Aren't they cuties?! Love them so much.
Stay tuned for the next wedding post: The Ceremony! :)