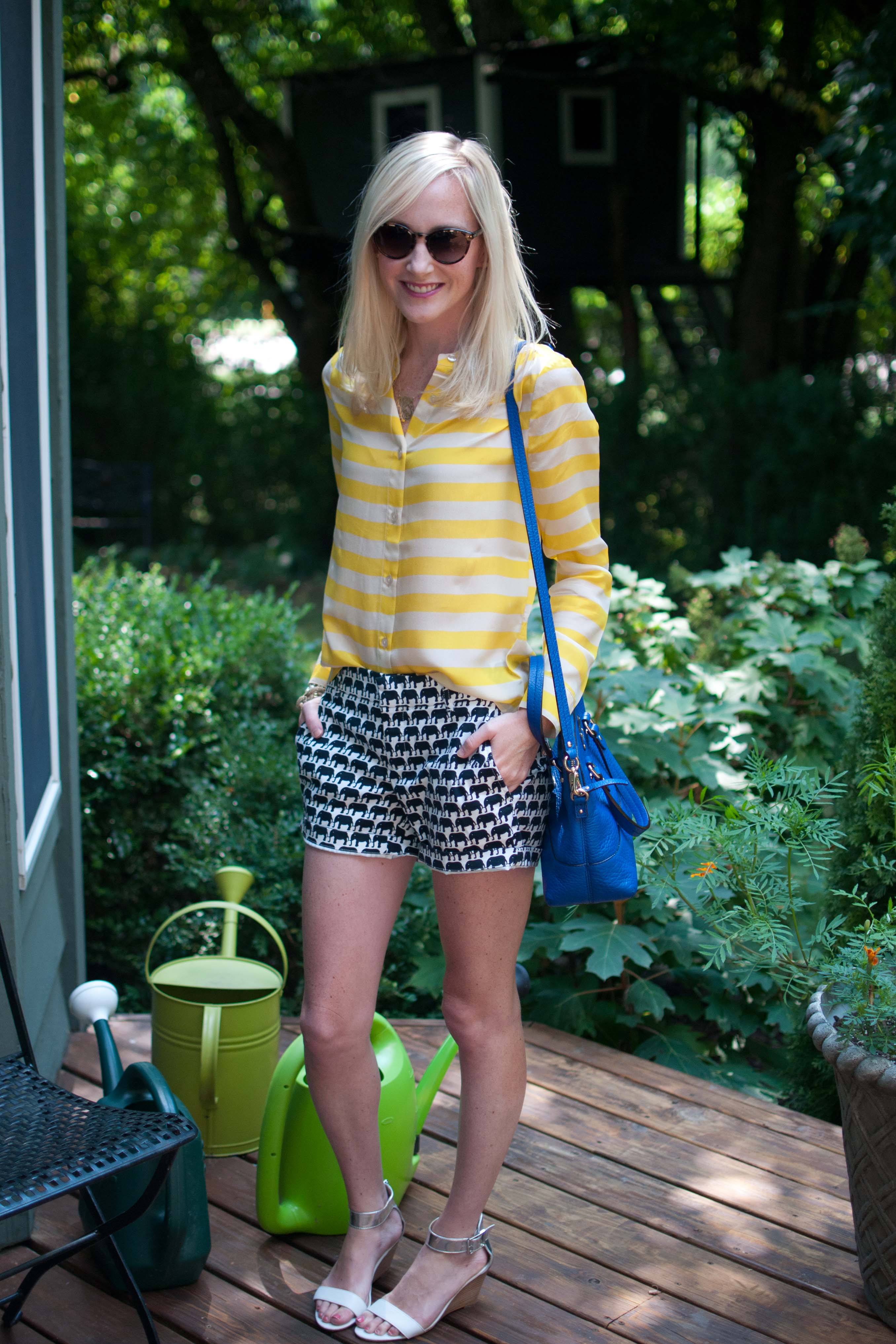 Well, we made it to Illinois! And the drive wasn't nearly as bad as it usually is! Normally it takes us about 15 hours, since we usually leave from New York City. (#trafficprobs) But this time, we left from my parents' house, and it saved us a ton of time! Plus, Shawn was with us… and he adds quite a bit of entertainment to any situation. ;)
By the way: sorry about the wrinkles. I have yet to find a way to pack so that my stuff doesn't come out of my suitcase in a giant ball. Suggestions appreciated!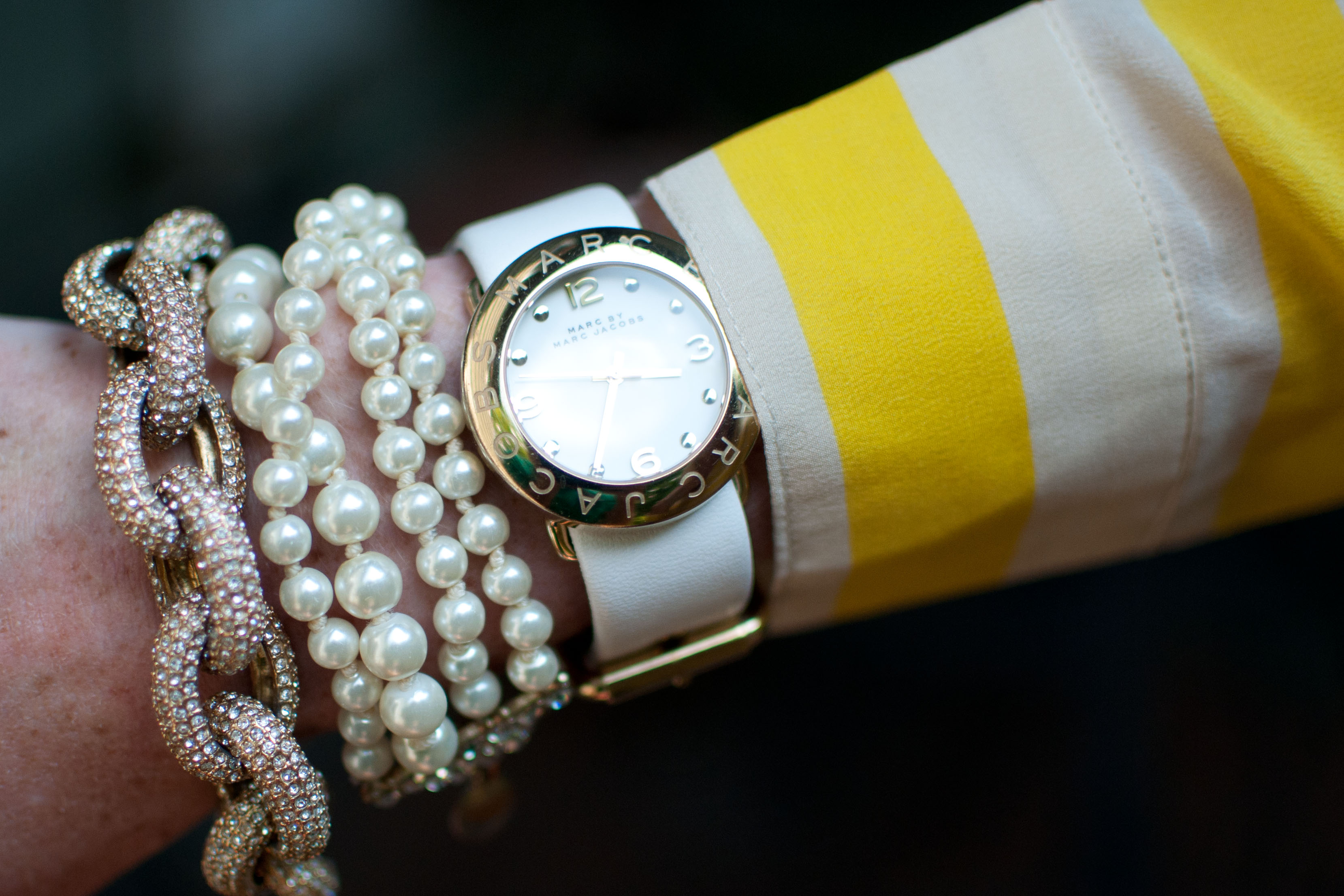 Yesterday, we did it up Midwest-style and attended a farmers' dinner. Mitch's dad and grandfather are farmers, so at the end of the summer, companies they work with throughout the season invite them (and their families!) to big cookouts. It's so much fun. This was my second farmers' dinner, and I loved it just as much as the first! Yeah, I'm a city girl… But the country sure is fun! :)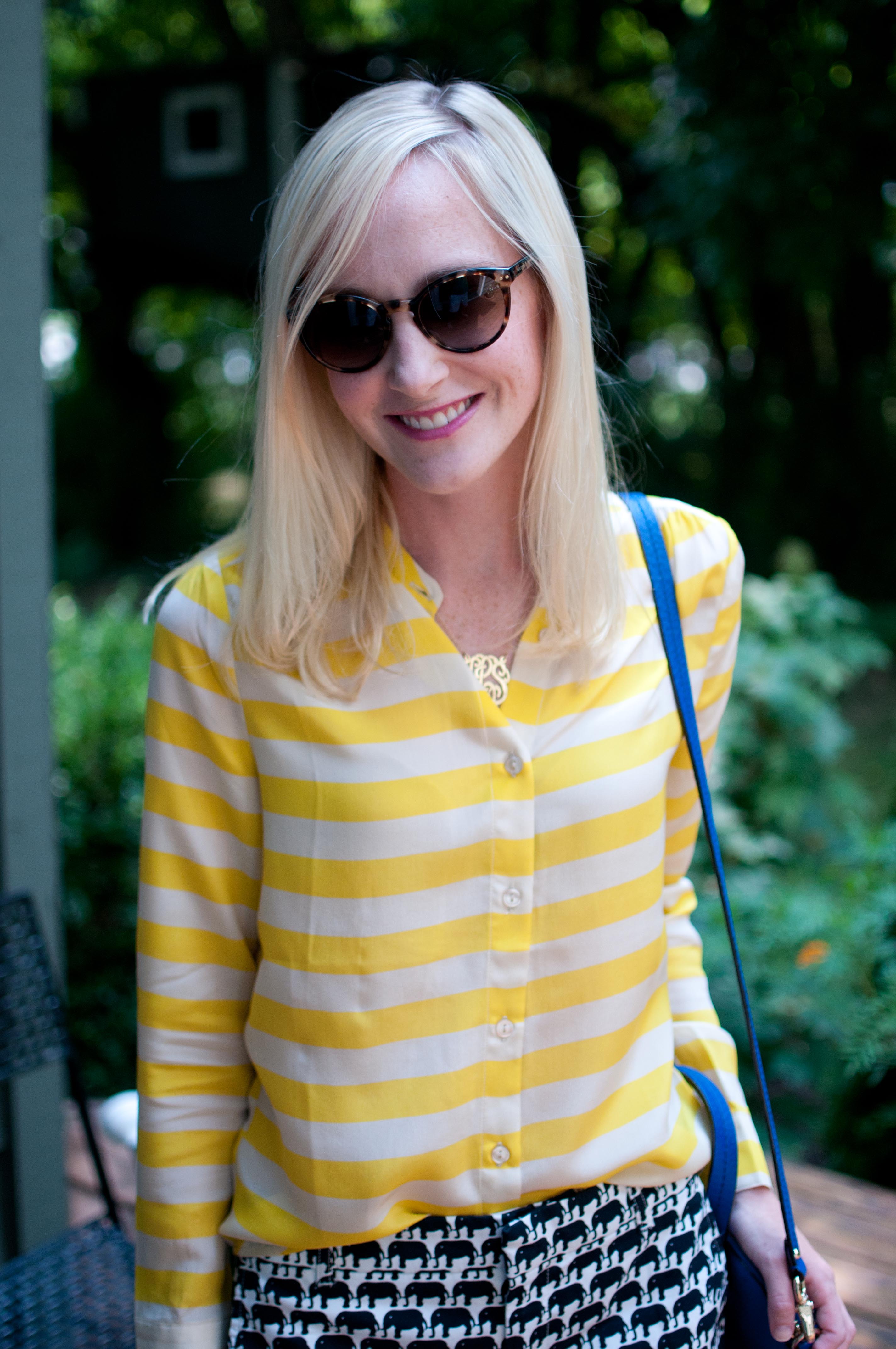 Later that night, we hung out at Mitch's parents' house and then headed over to the local bar with Shawn, Dan and Laura. So nice to be able to catch up with them!
Shorts: Milly for Banana Republic (Sold out), still available via eBay / Top: Pim + Larkin via Piperlime (On sale!) / Bag: Kate Spade (Sold out), available via eBay / Wedges: Steve Madden (On sale!) / Necklace: Paradise, same here / Watch: Marc Jacobs, also loving the teal, brown, rose gold, black, and multi-colored versions! / Bracelets: J.Crew (Color pave link bracelet available here, and sandals version available here!), and J.Crew (peals–Sold out), similar here / Earrings: J.Crew, Factory (cheaper) version here / Sunnies: Kate Spade (Sold out), same style available here through eBay
And a big congratulations to Mary R. for winning the Sassy Steals Polaroid Giveaway!