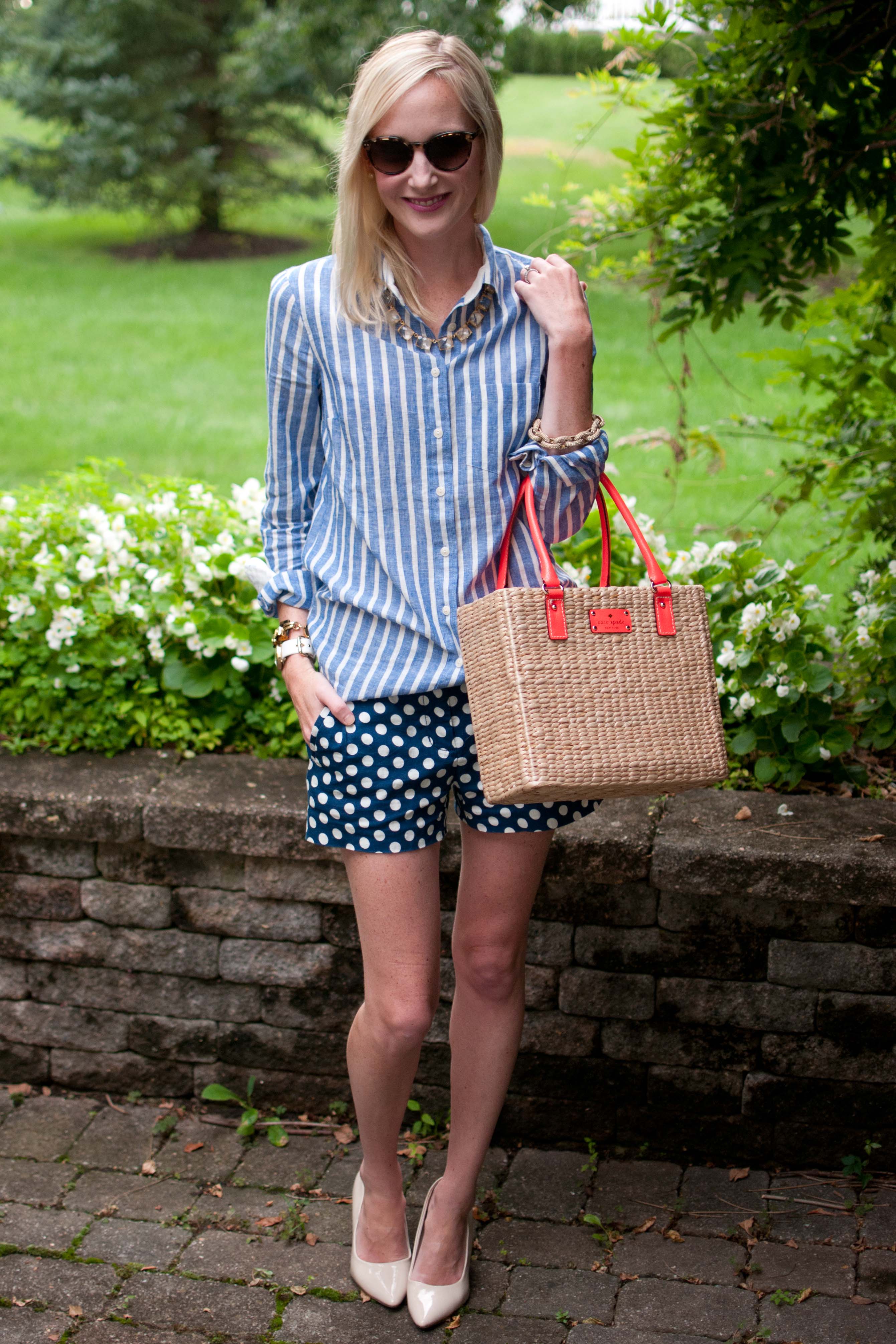 I'm in my hometown right now because I really needed some TLC from Mom. ;) It's so nice being here! I love seeing my parents, my brother, and my adorable 14-year-old black labrador pup, Reilly. (And I love sleeping in my childhood room!)
Shirt: J.Crew* (On sale!), similar here* (On sale!) / Bag: Kate Spade (Sold out), available here / Shorts: J.Crew*, similar in skirt version here* / Pumps: Kenneth Cole (On crazy sale!) / Necklace: C.Wonder (Sold out), similar here / Watch: Marc Jacobs, also loving the teal, brown, rose gold, black, and multi-colored versions! / Bracelets: C.Wonder (same bracelet in gold here, and lighter tortoise print here) and J.Crew (Color pave link bracelet available here, and sandals version available here!) / Earrings: J.Crew, Factory (cheaper) version here / Sunnies: Kate Spade (Sold out), same style available here through eBay
I also really feel like I've rounded a corner with the plague! Last night, I even went over to Grammie's for dinner. It was a-mah-zing. Gram, your lasagna is incredible. Thank you so much for having us! Love you to pieces.
Since I'm feeling a bit better, the plan is to embark on the trip to the Midwest tomorrow with Shawn. (Don't worry, Erica. Going to take the journey nice and slow! Love you.) Can't wait to see Mitch's family. :)
Shirt: J.Crew* (On sale!), similar here* (On sale!) / Bag: Kate Spade (Sold out), available here / Shorts: J.Crew*, similar in skirt version here* / Pumps: Kenneth Cole (On crazy sale!) / Necklace: C.Wonder (Sold out), similar here / Watch: Marc Jacobs, also loving the teal, brown, rose gold, black, and multi-colored versions! / Bracelets: C.Wonder (same bracelet in gold here, and lighter tortoise print here) and J.Crew (Color pave link bracelet available here, and sandals version available here!) / Earrings: J.Crew, Factory (cheaper) version here / Sunnies: Kate Spade (Sold out), same style available here through eBay
*Take an additional 30 percent off with code "SHOP30"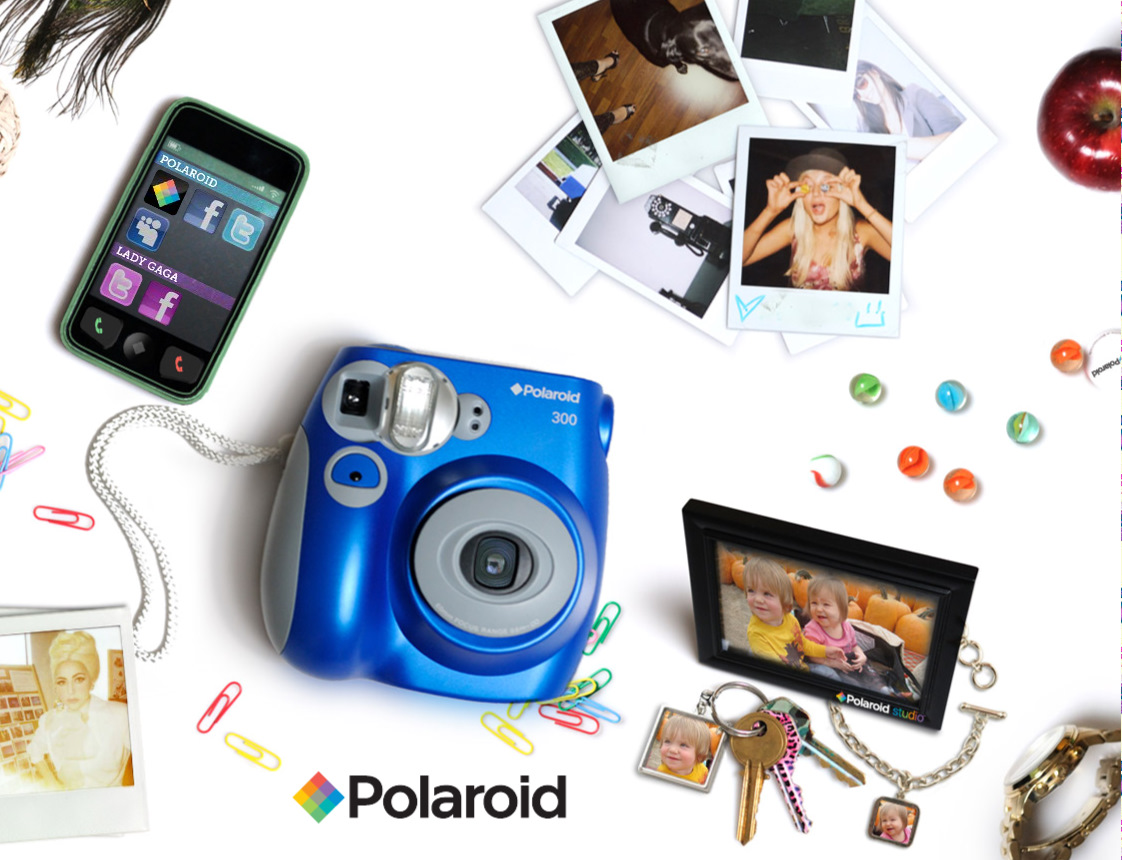 And don't forget about this week's contest!
Kelly and the City has teamed up with Sassy Steals to bring you an exciting giveaway: a Polaroid 300 Instant Camera (and film)! I vividly remember pining after one of these things like whoa when I was a seven-year-old kid. (The older version, of course. ;)) Now that I'm a bit older, I'm thinkin' that it would be an absolute blast to bring this camera out on a Friday or Saturday night! (I'm always bumming because I can't haul my giant Nikon with me for nights on the town. It's too heavy and a bit too risky!) But this little guy–being flatter and smaller than its predecessor– would easily slip into my purse. Huzzah!
There are five ways that you can enter the contest. Do a couple, or do all five to increase your chances of winning!