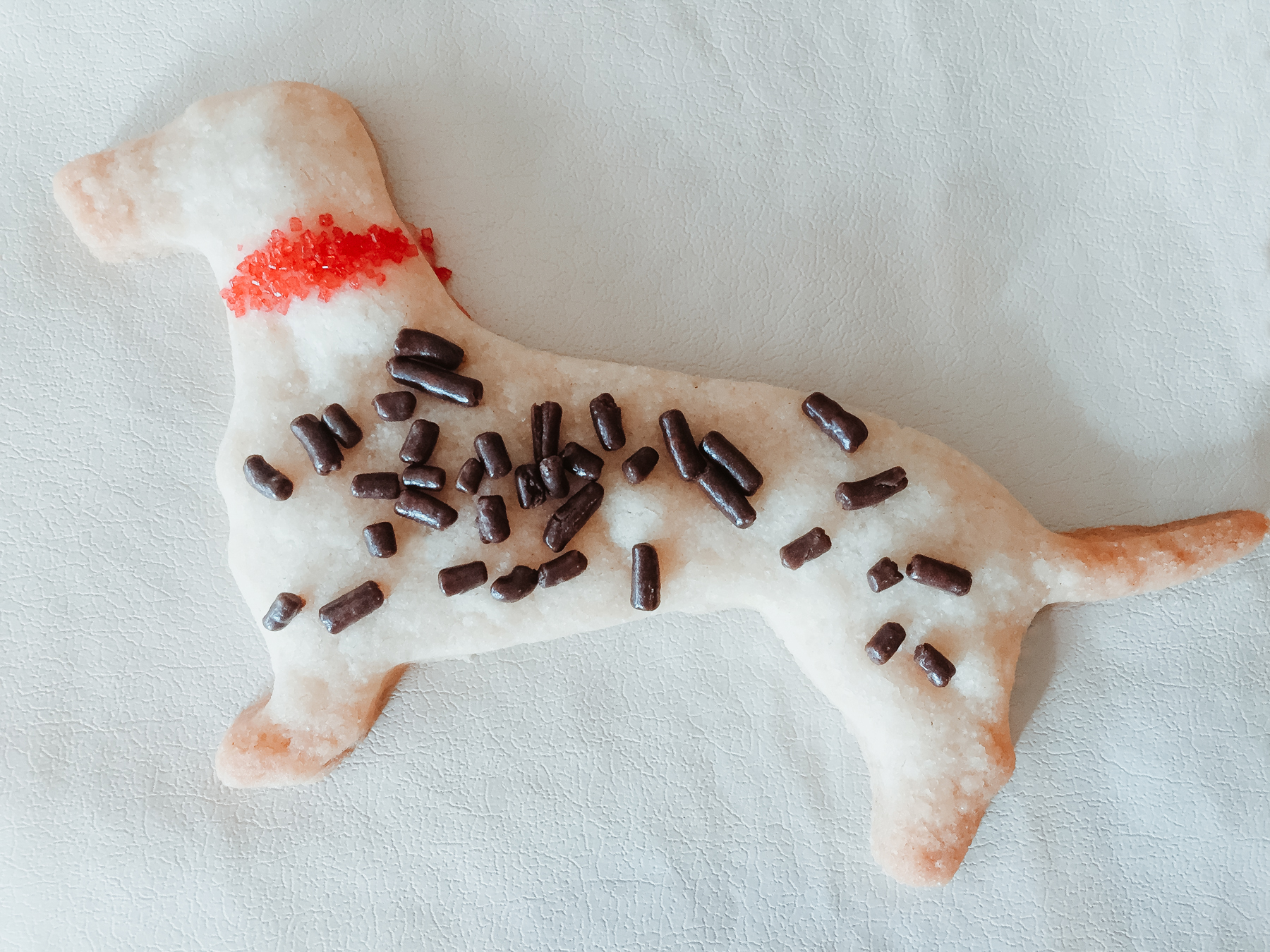 So here's something cute: My mom is taking over the blog today!
Mom and I obviously wish we lived closer–especially now that I have a daughter, and another baby on the way. The ability to see her regularly would be amazing, and there are so many times when I could desperately use her help. She and my dad actually came out in early December when I was still struggling with morning sickness and was behind on everything, and I can't tell you what a difference it made. (Or how wonderful it was to get some quality time with my parents before the craziness of the holiday season descended upon us!) But yeah. I so wish she could just hop on over whenever, even so we could just have lunch together.
Anyway, Mom put together this little recipe post so I could "rest and get better." Her words. 😉 (LOVE her.) It's for her famous sugar cookies, which are beloved by my entire family. I kid you not; she has to make 10 tins of them every year because everyone–especially my Uncle Dave, haha–goes nuts over them. They're better than any sugar cookie I've ever eaten, and they're so sentimental! So… take it away, Mom!
~~~
Hi everyone! This is Cathy, Kelly's mom. I'm excited to share my sugar cookie recipe with you today! It's very easy.
Sugar Cookie Recipe
Ingredients:
1 Cup butter
1 Cup Sugar
2 Cups Flour
Optional: One Tsp Baking Soda & One Tsp Vanilla
Directions:
Beat butter with mixer.
Add sugar gradually, and then flour gradually… until dough starts to form small balls.
Gather up dough in your hands and form large balls that can be later be rolled out with a rolling pin.
Refrigerate for an hour.
Use cookie cutters and place cookies on baking sheets, and bake at 350 degrees for about 8 minutes, depending on your oven. Be sure to watch them! They burn around the edges easily.
Decorate! (Ee use colored sugar and chocolate sprinkles, but you can get creative with icing, too.)
Looking for a great dachshund cookie cutter? The one I used to make the above cookie is old, but Kelly recently bought this one and loves it!