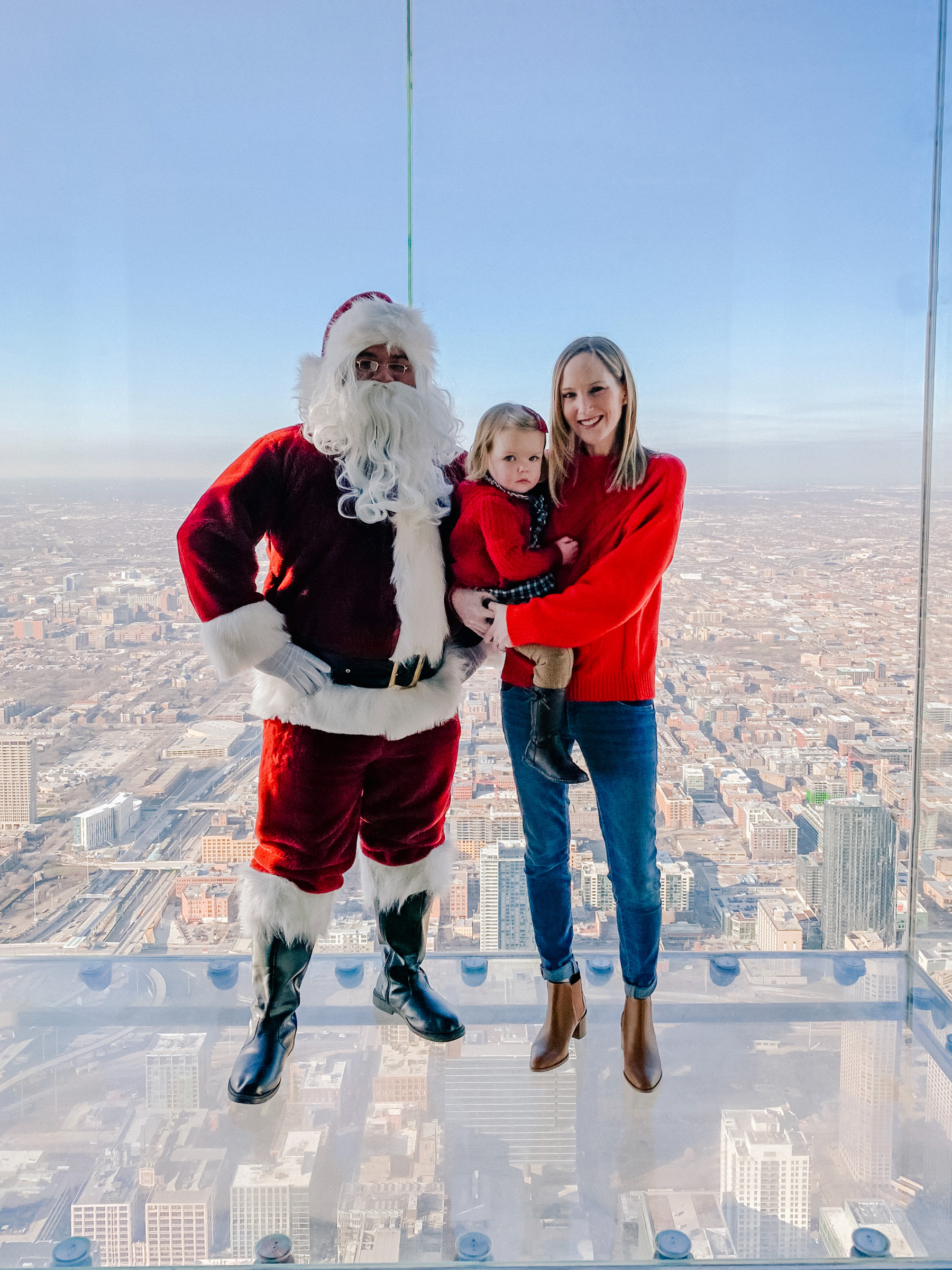 Everlane Cable-Knit Sweater and Leather Heel Booties (Also try the "Day Boot.") c/o / Skinny Jeans (I'm wearing the maternity version, though. Best pair I've found so far!) / Emma's Holiday Outfits / Mitch's Fair Isle Sweater and Sperrys
GUYS. If you're in Chicago this weekend with family, I have a great holiday activity for you! (Though if you're not, I still have some cool photos to share with you. 😜)
Recently, the Larkin Family was invited to meet Santa on the Willis Tower Skydeck. Formerly known as the Sears Tower, it's a 110-story, 1,450-foot skyscraper… holding the title of the world's tallest building for 25 years! Today, it's the second-tallest in the United States, and the 16th tallest in the world. 😉 Still, it's really tall!
The Skydeck shouldn't be missed if you ever find yourself in the city. Over 1,350 feet in the air, its glass boxes extend out 4.3 feet from the tower, allowing for incredible views. I'll admit that stepping into one of the boxes is a bit jarring at first, but most people get comfortable pretty quickly, and then it's simply awesome!
We went in the morning, before the Skydeck opened to the public, to meet Santa. As you might remember, last year's Santa experience at Macy's did NOT go so well, haha… and so we were nervous about how Emma would do at the Willis Tower. But she was jazzed, on account of our magical stay at the Swissotel's Santa Suite, and it truly couldn't have gone better! Sure, she was a little shy in the beginning, but she instantly warmed up when Santa gave her a stuffed Willis Tower toy. (So sweet.)
Similarly, Emma did great with the glass boxes! Frankly, it was a little alarming how comfortable she was with the concept. 😂 But we had an amazing time running alongside Santa from one box to the next. I'll leave you with the photos we snapped on our iPhones, but if you're interested in taking photos with Santa this weekend, here's all the info!
"Selfies with Santa" is taking place now through Sunday the 23rd, from 12-5 p.m., and tickets are available here. Adults (12 and up) are priced at $24, children ages 3-11 are $16, and children under three are free. If you'd rather not wait in line, "Fast Passes" are available for $49. (Kind of like Disney World!) Again, you can find more information here. :) It was SO much fun, and we can't recommend it more!
xx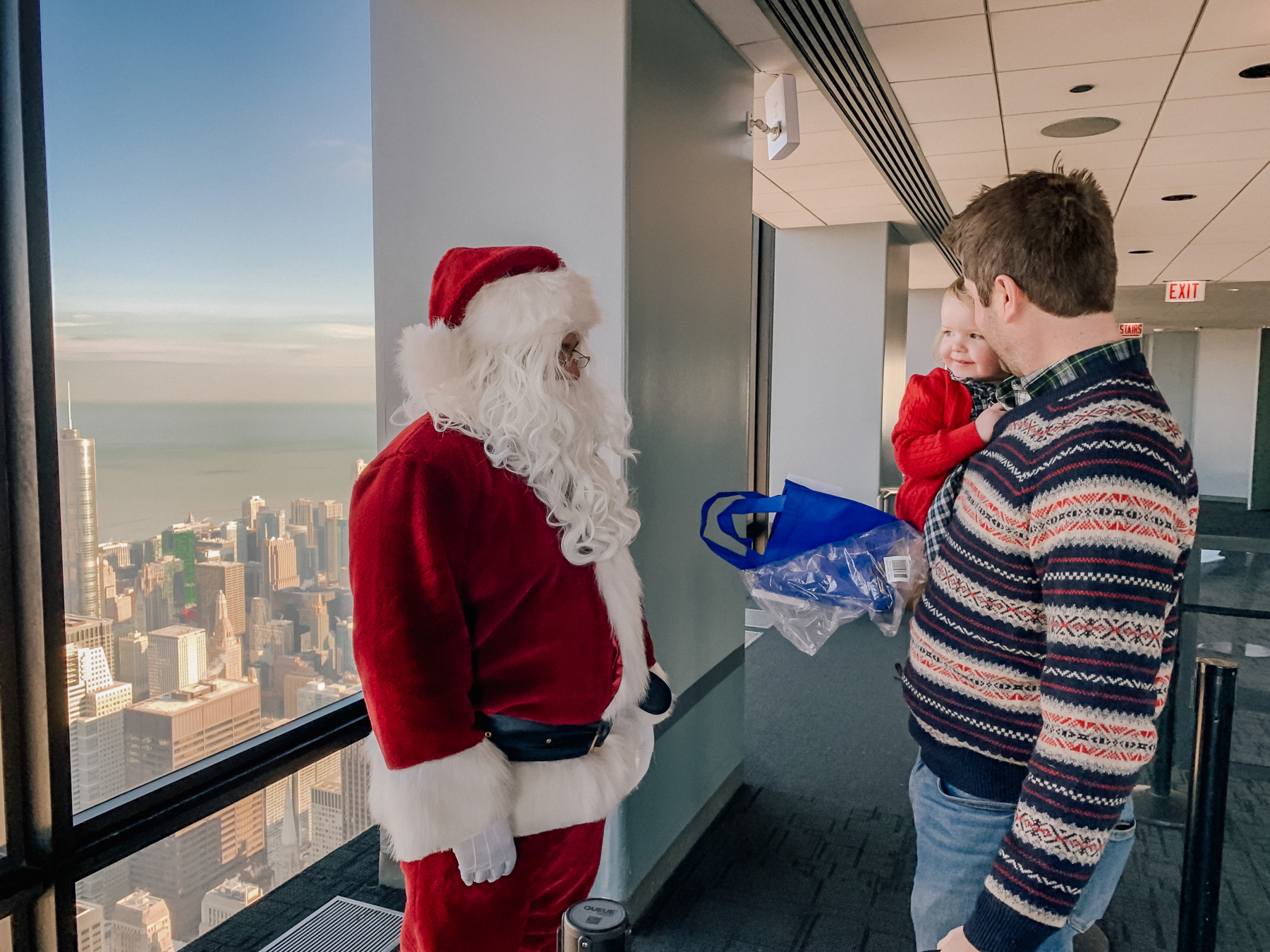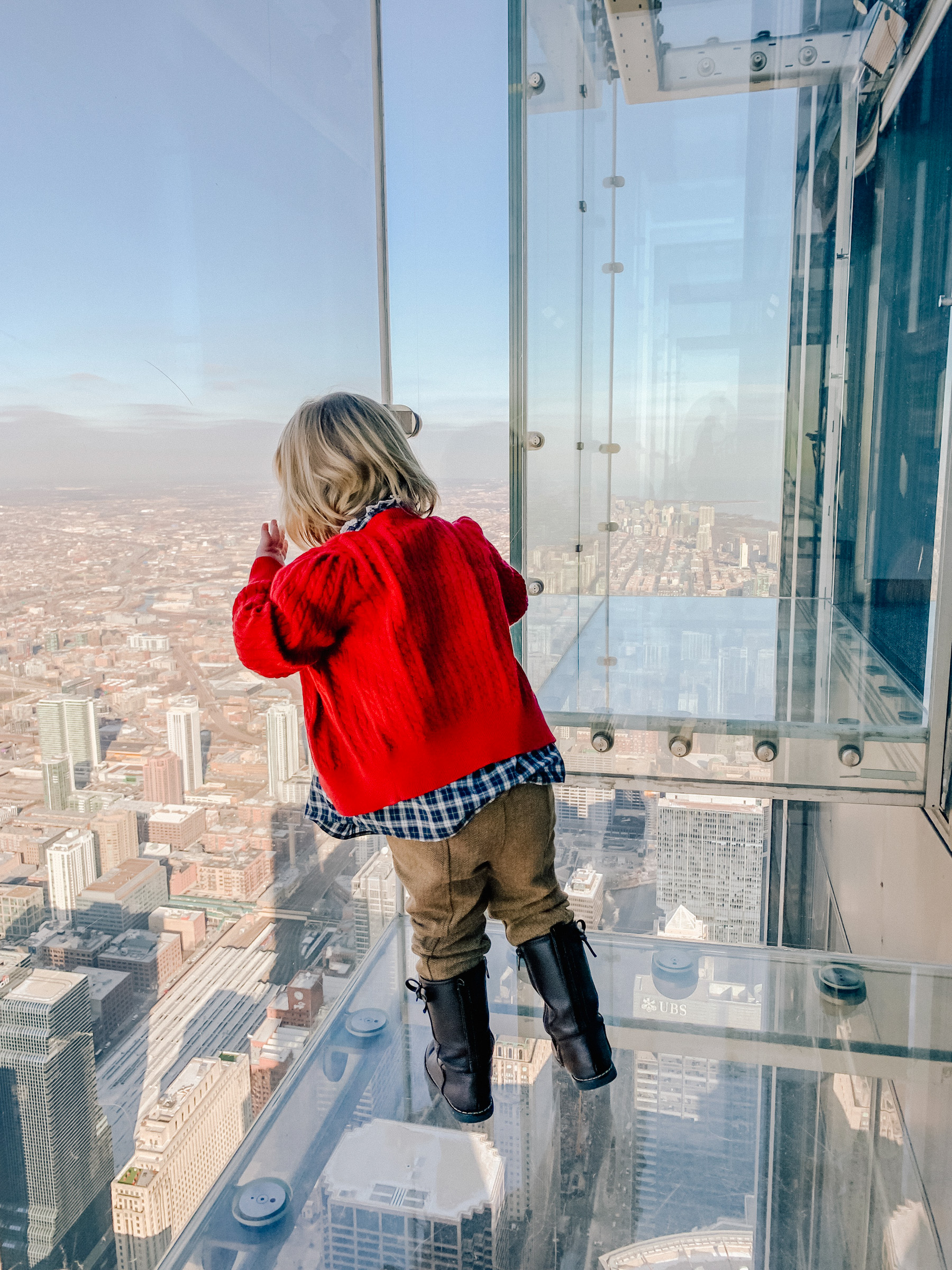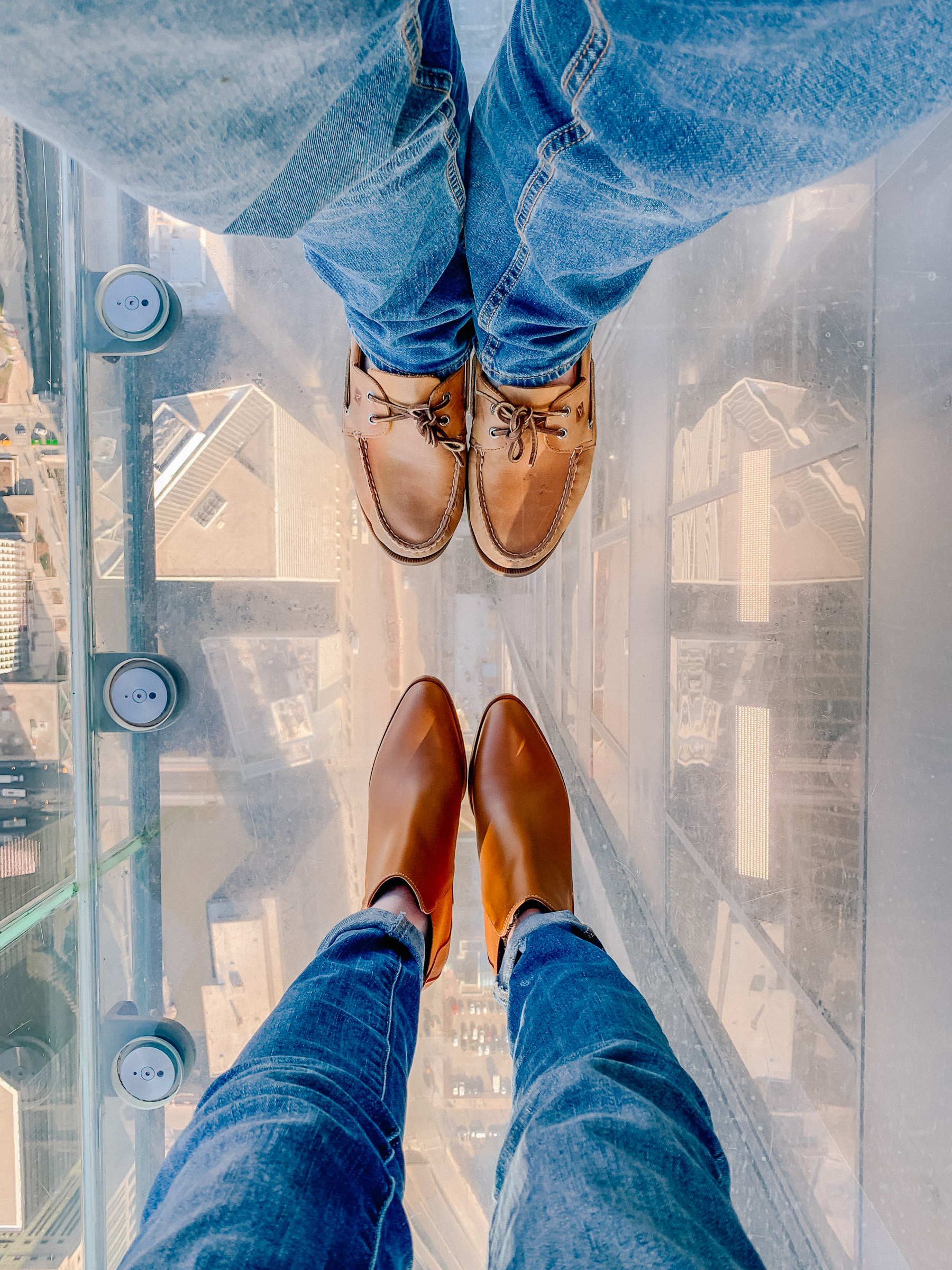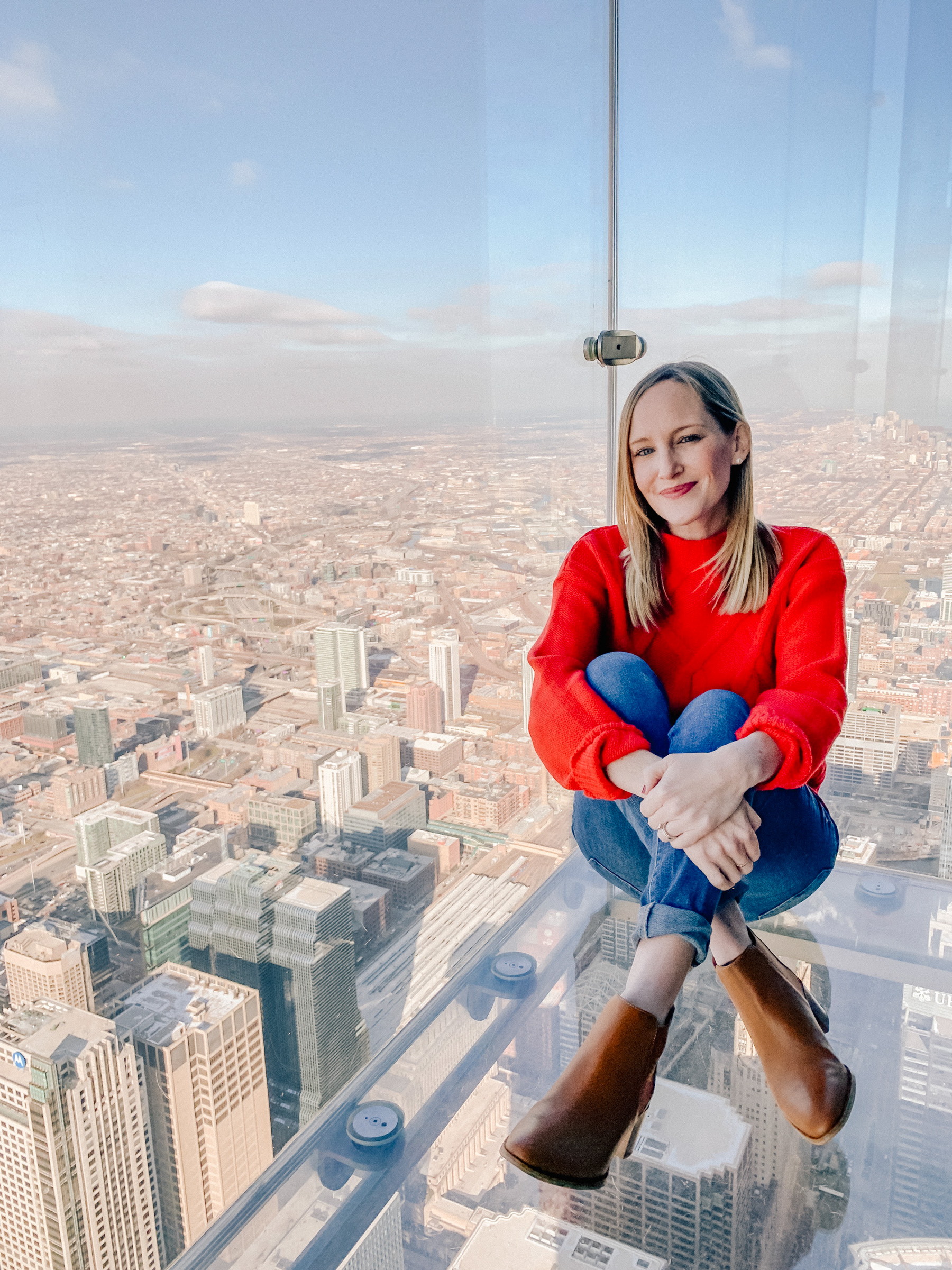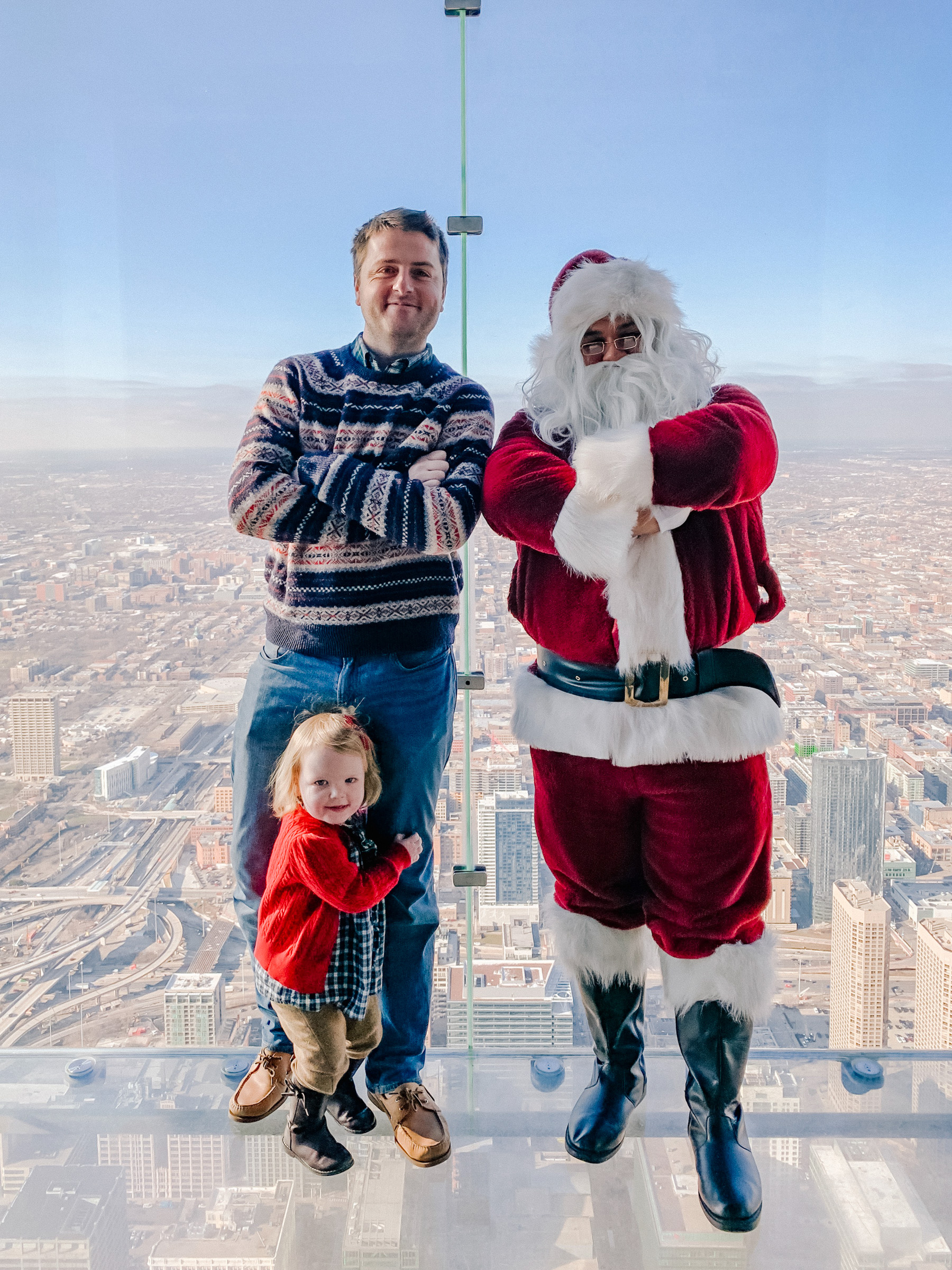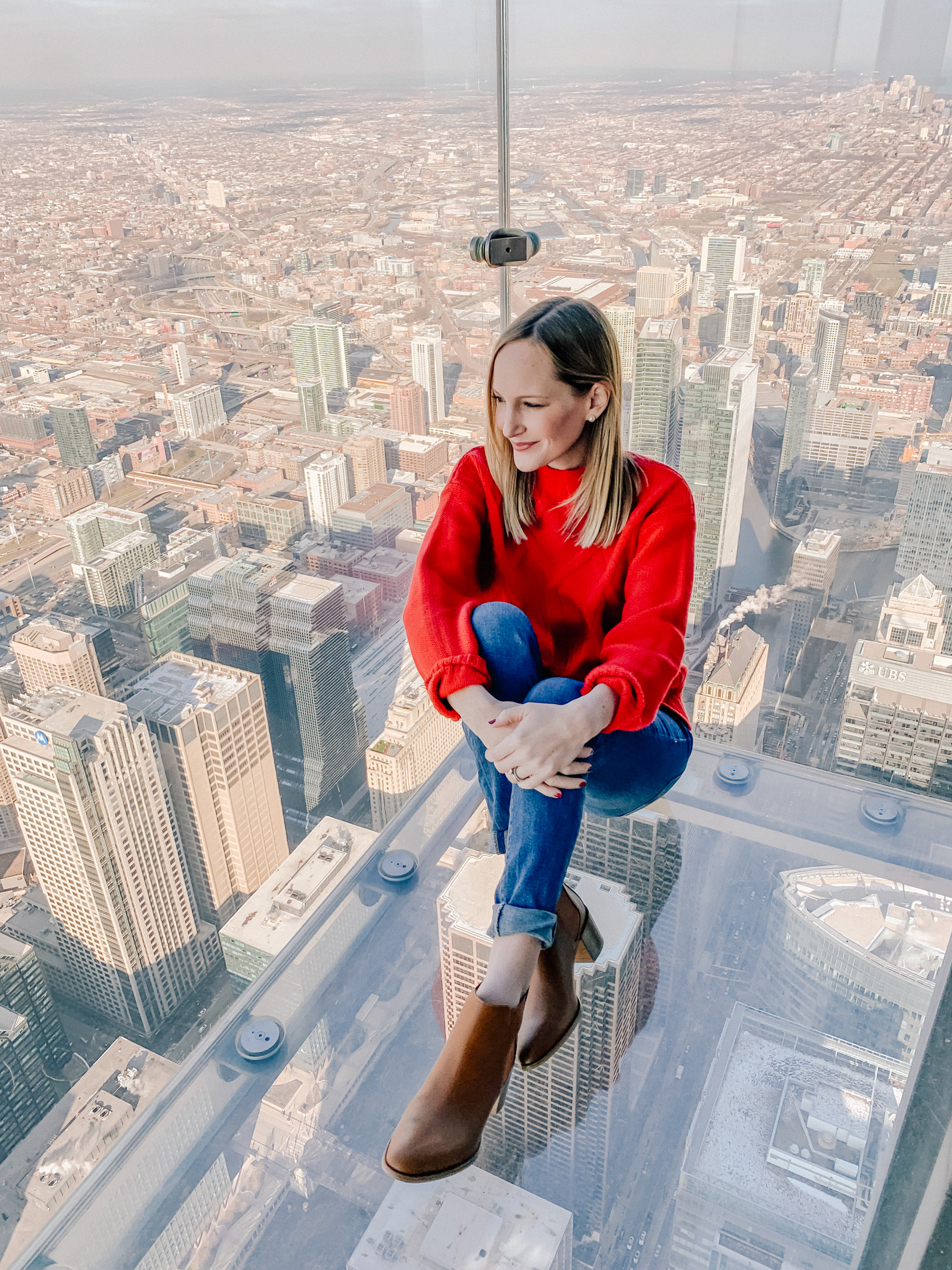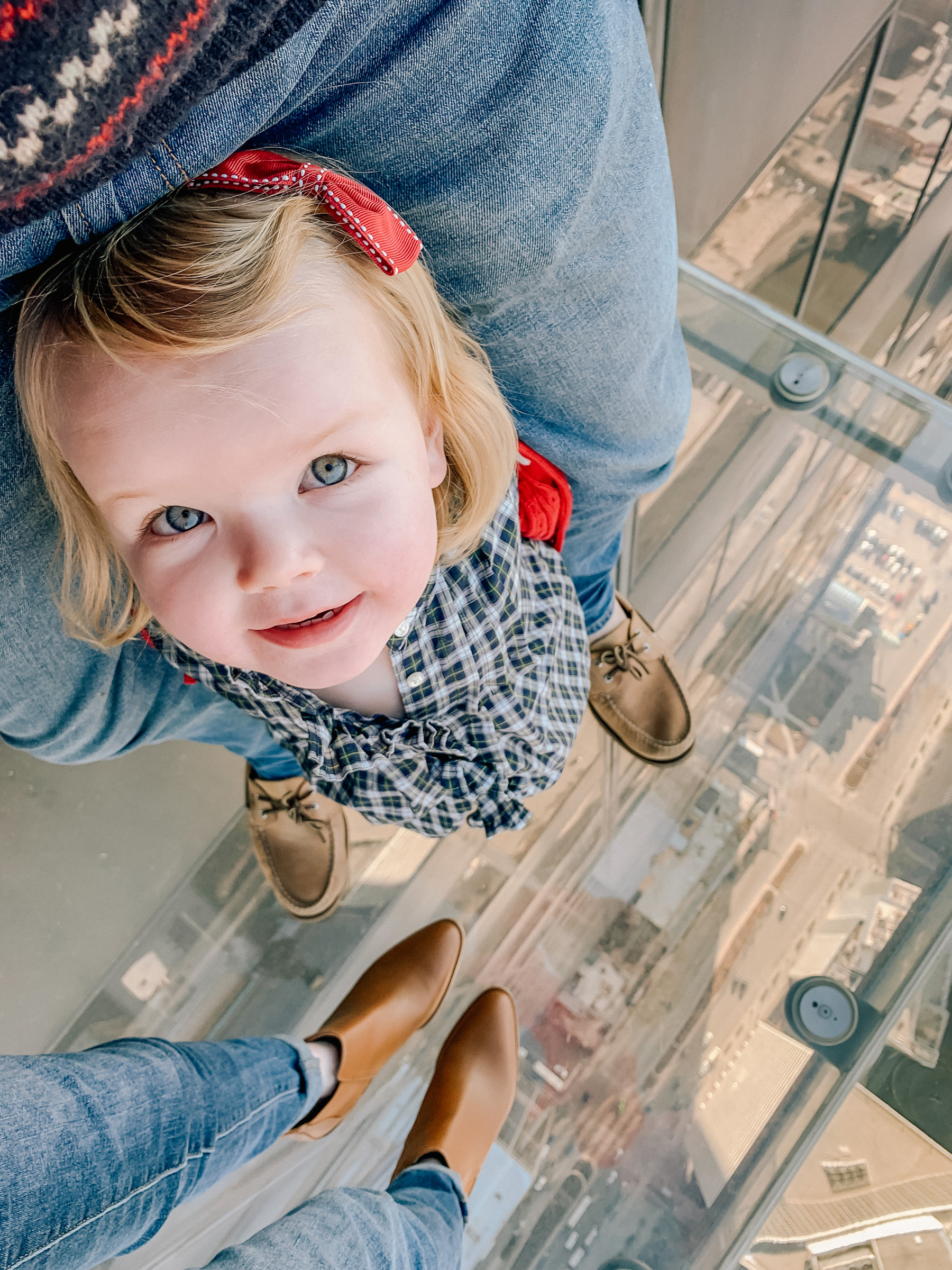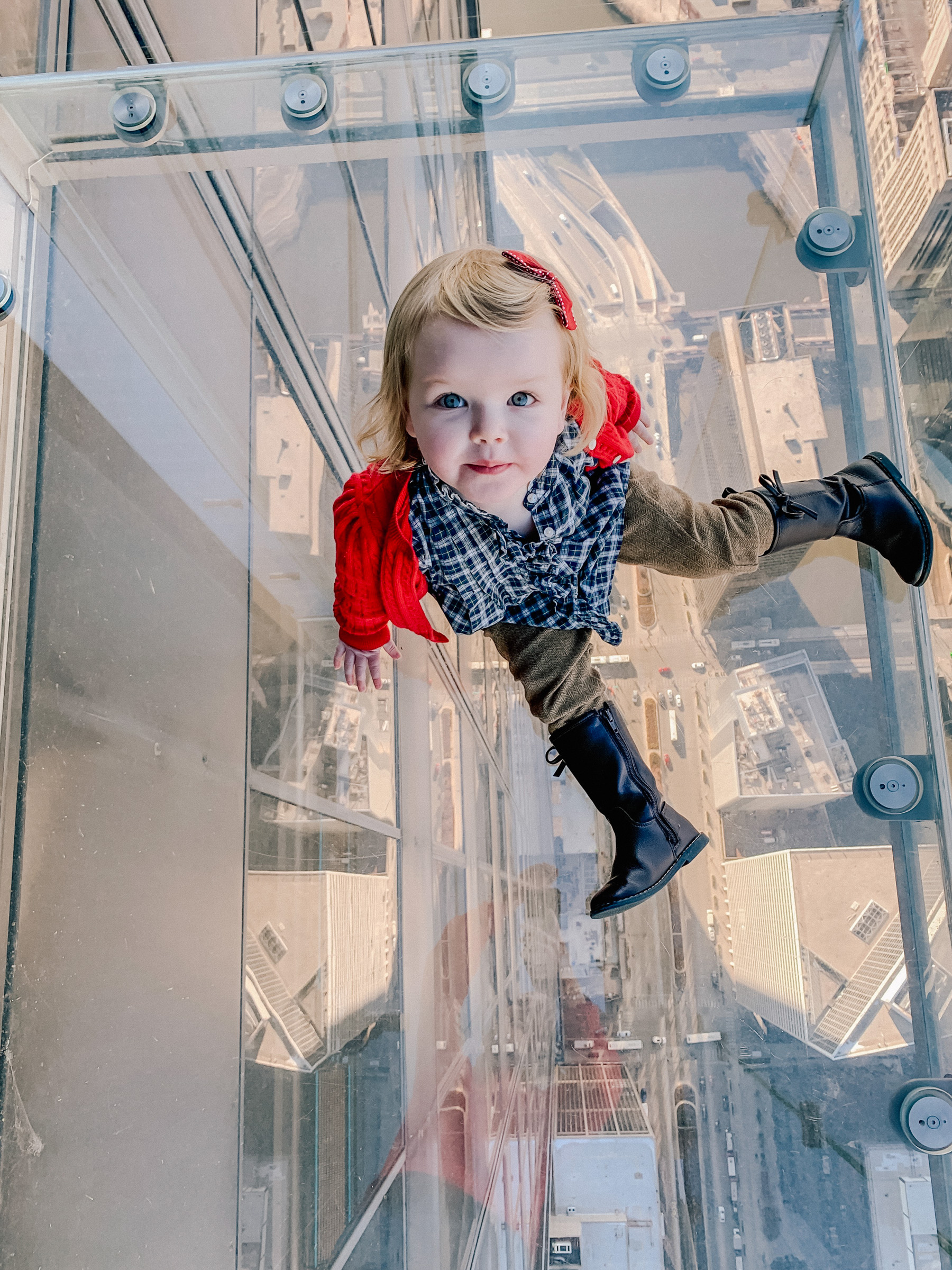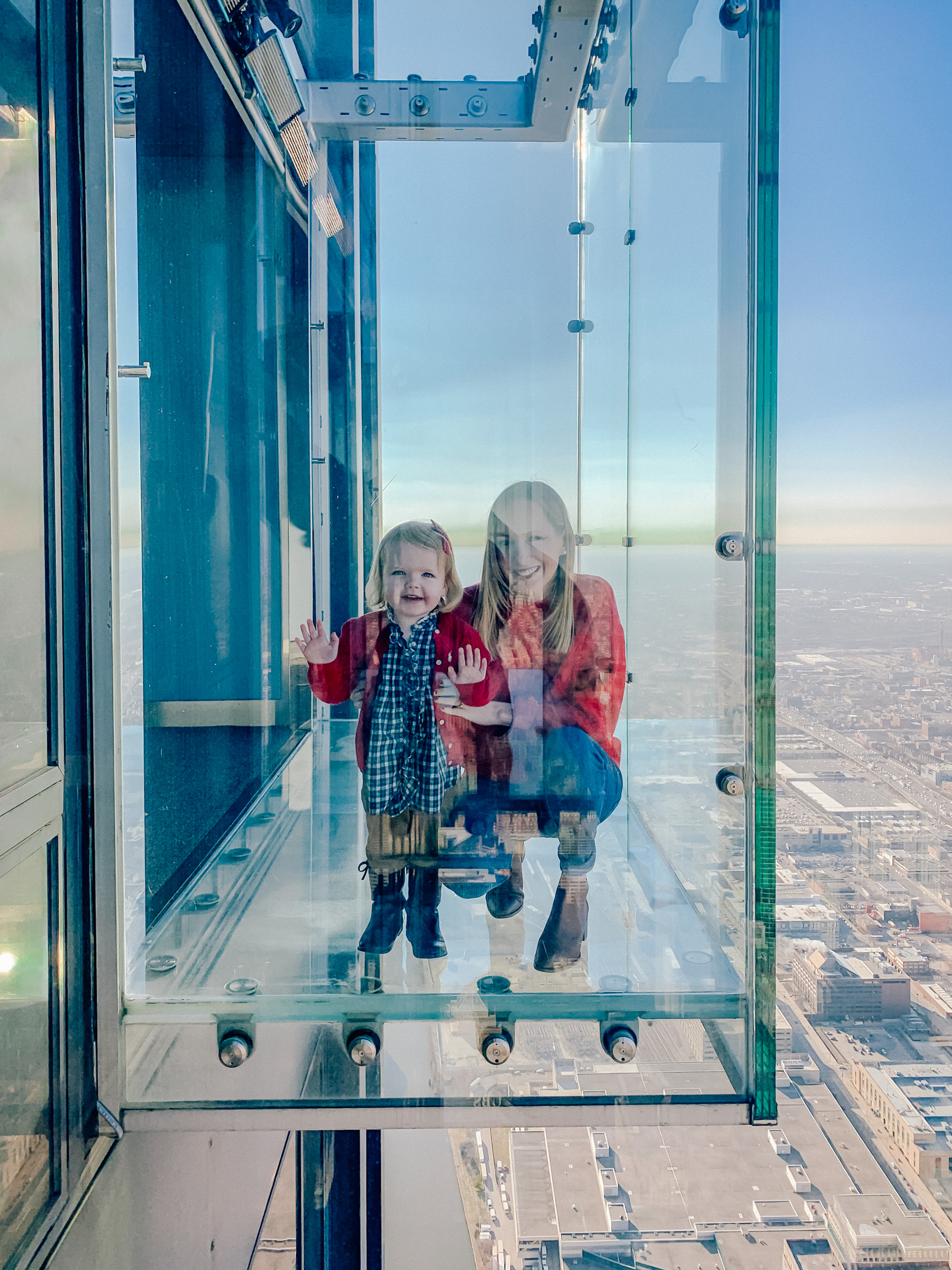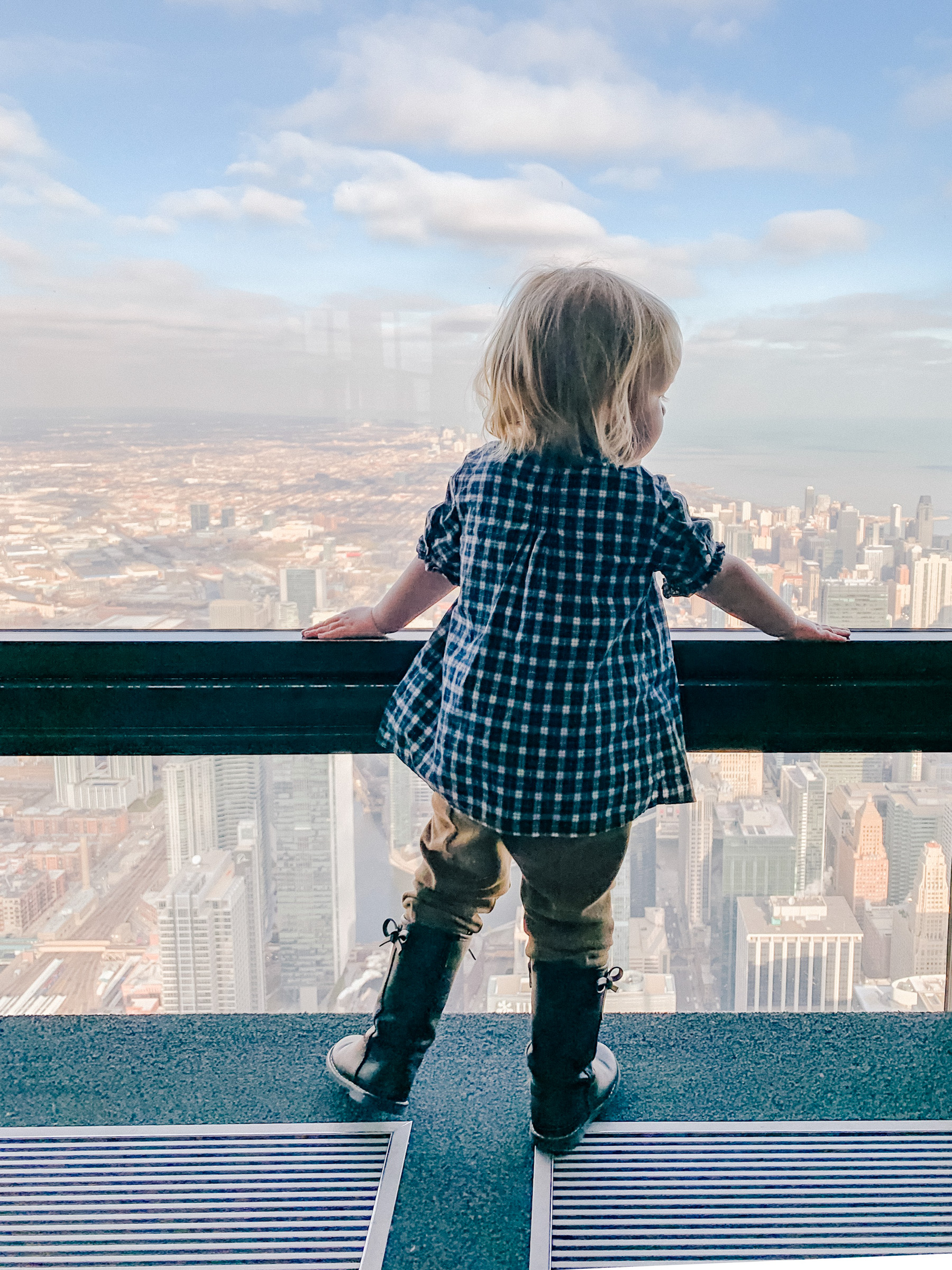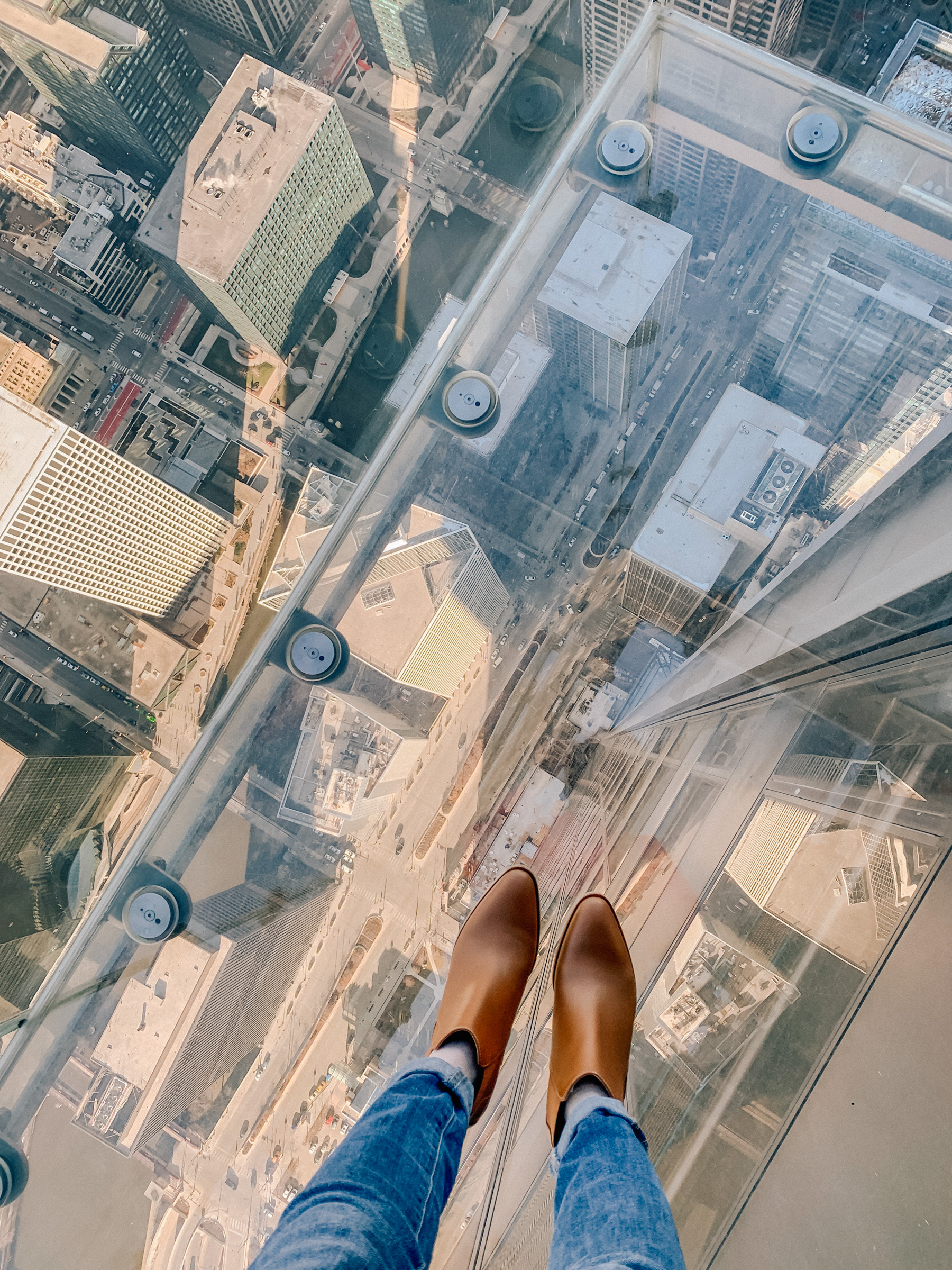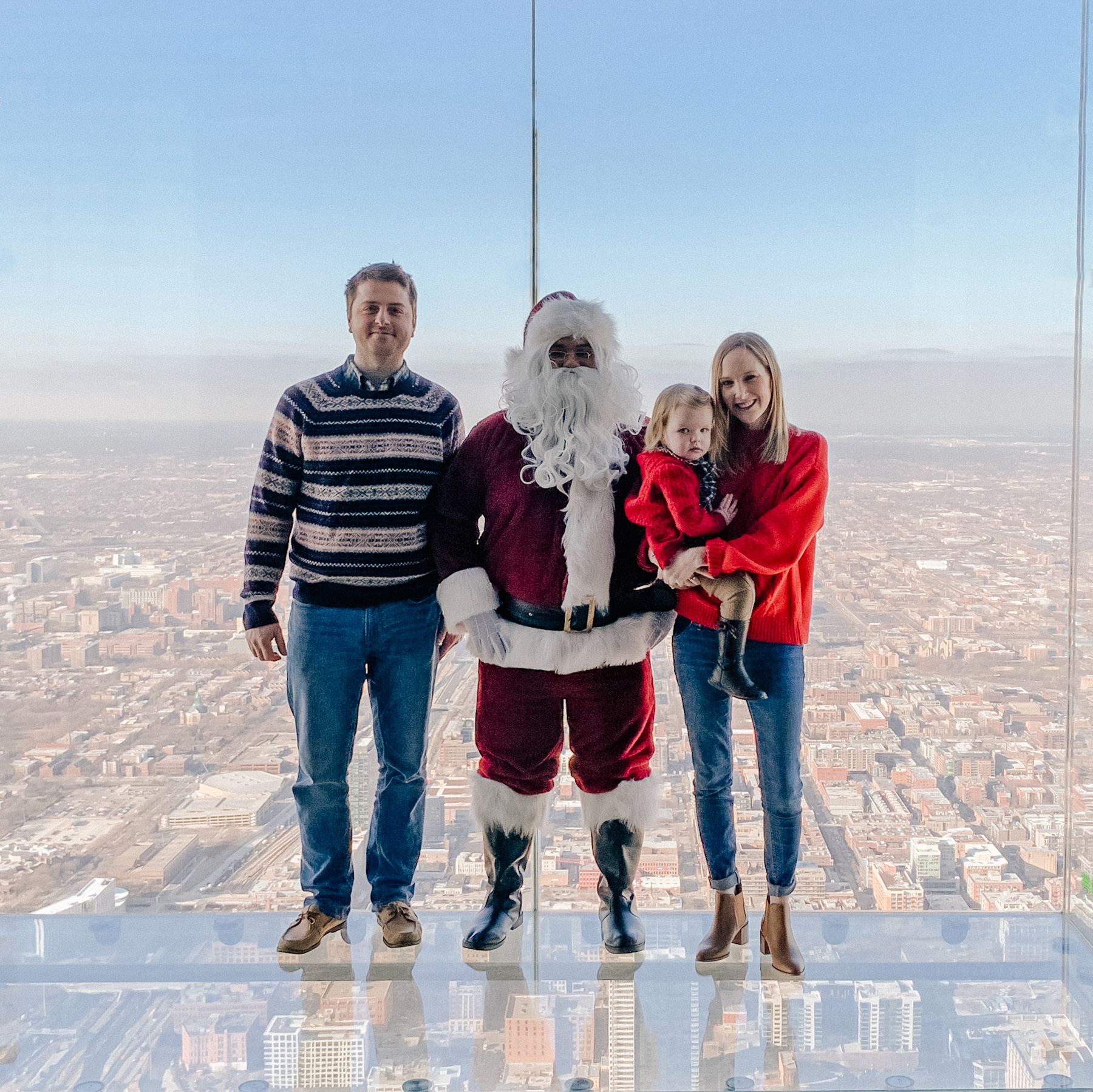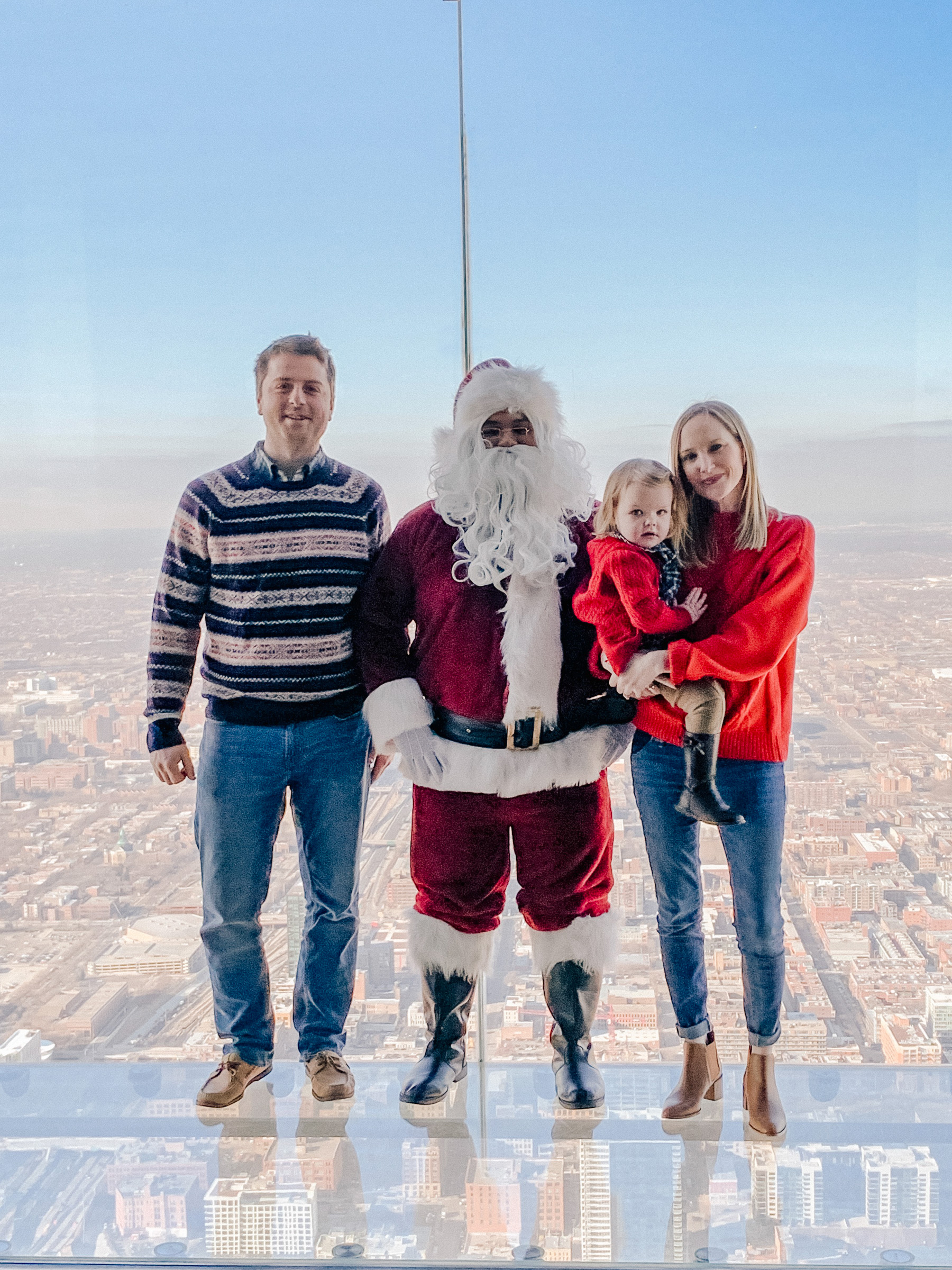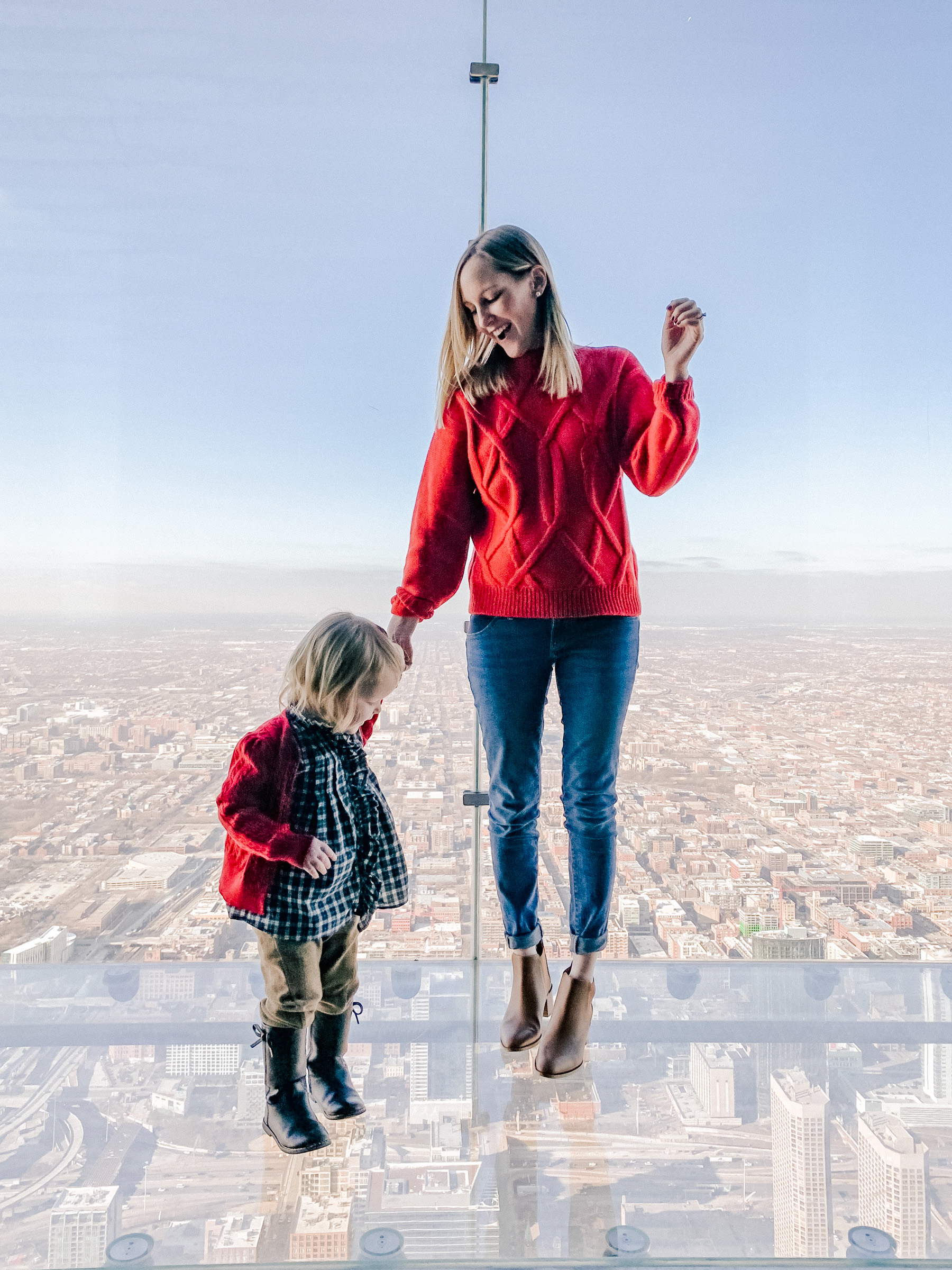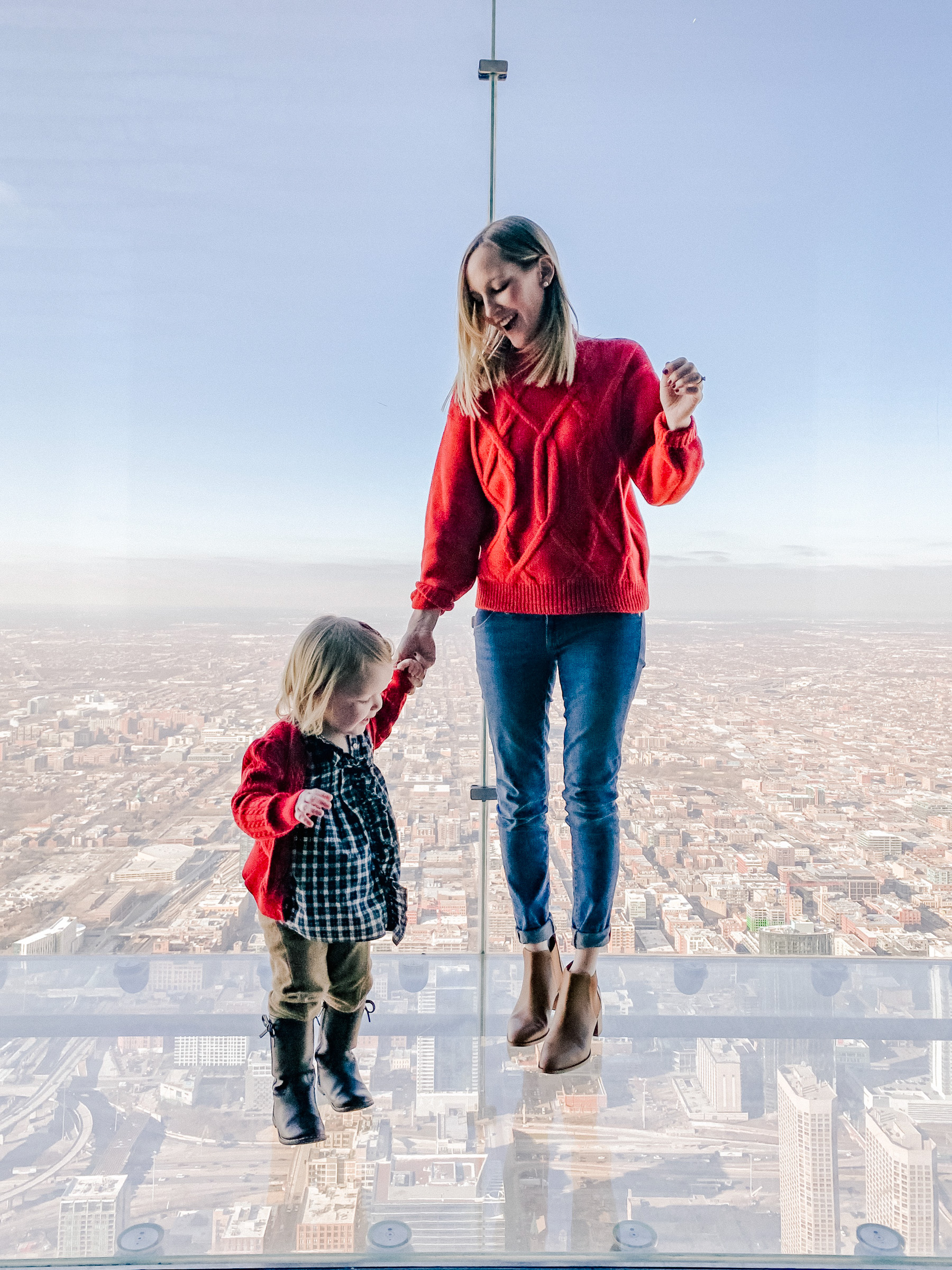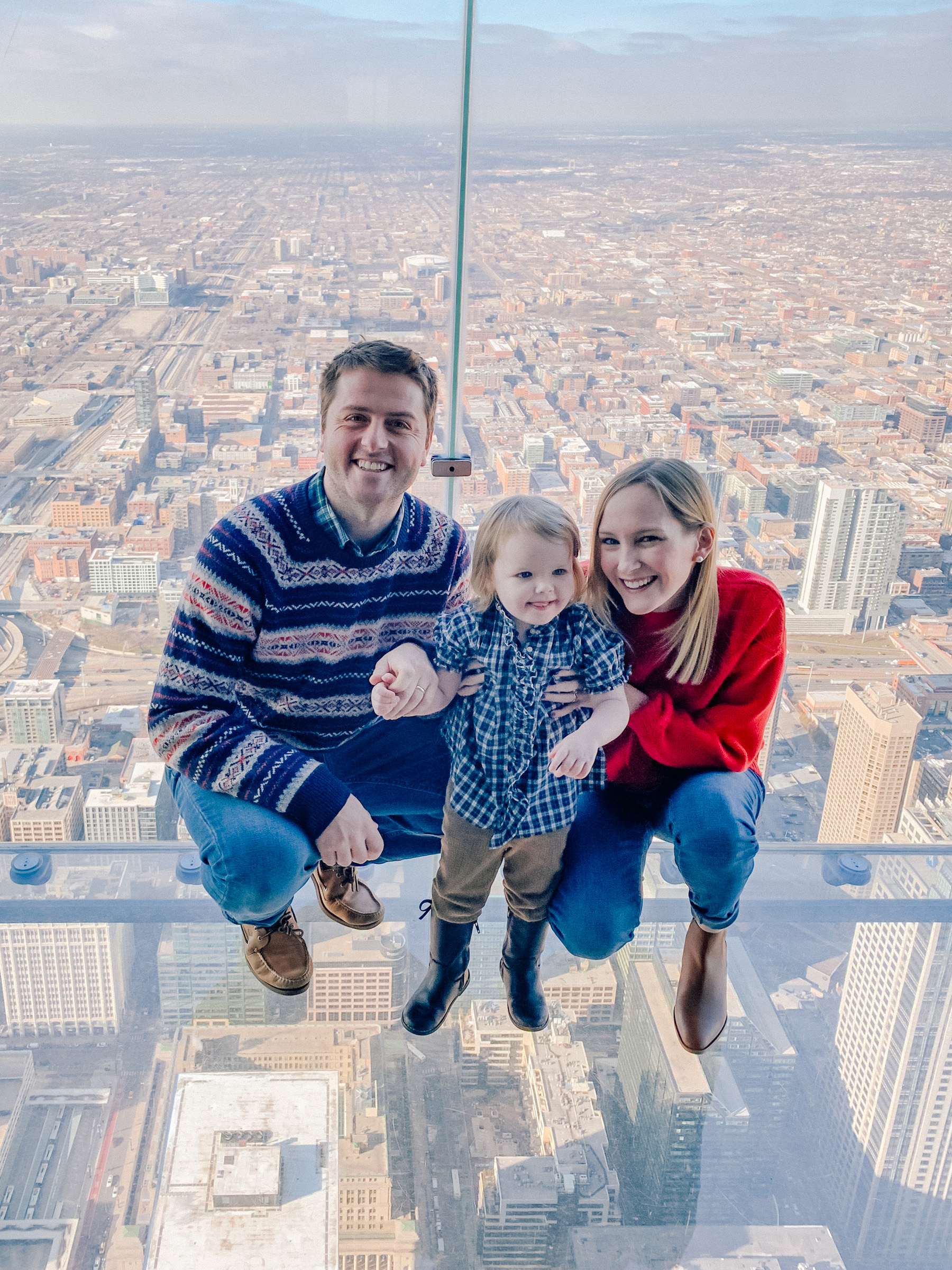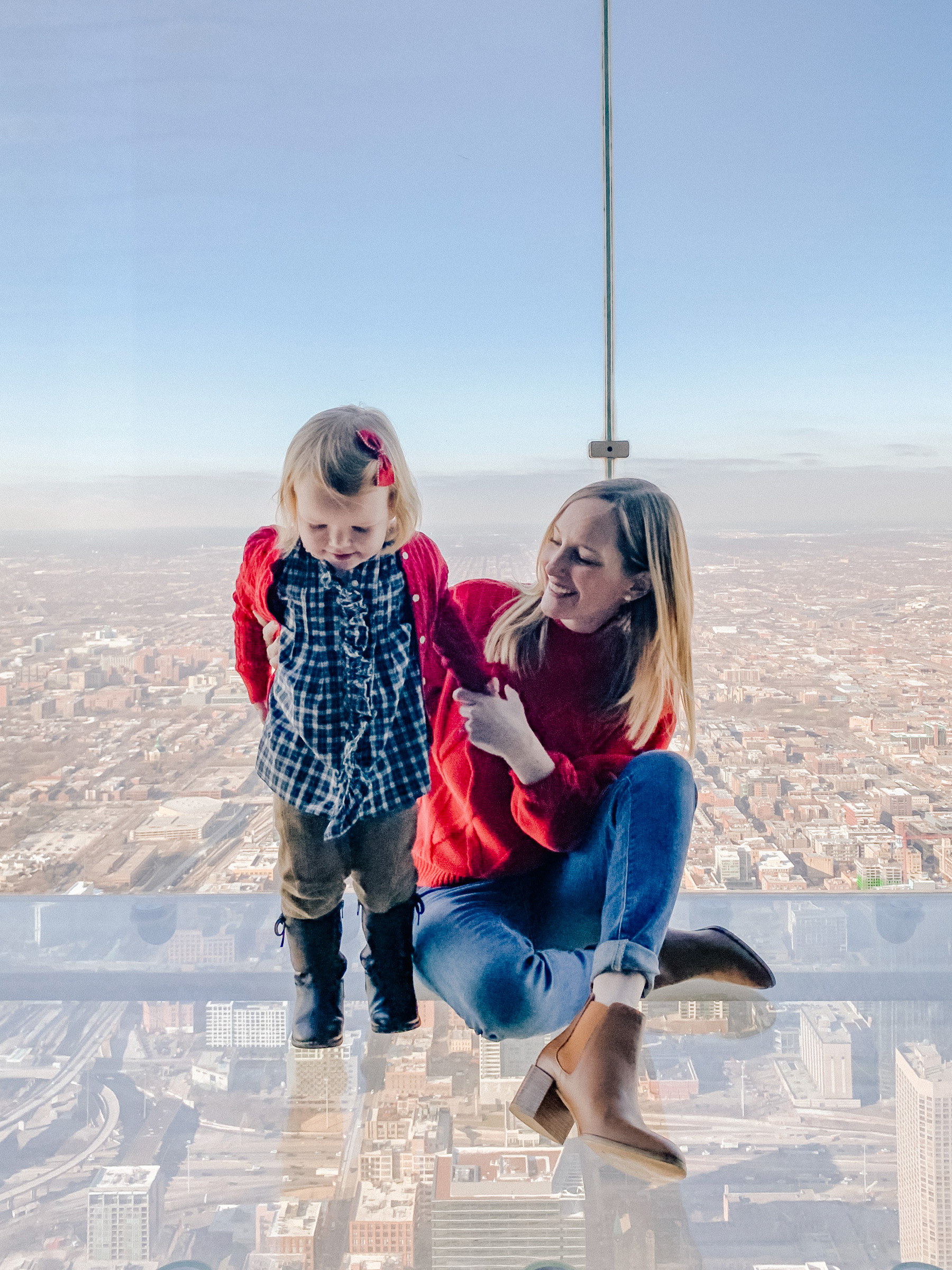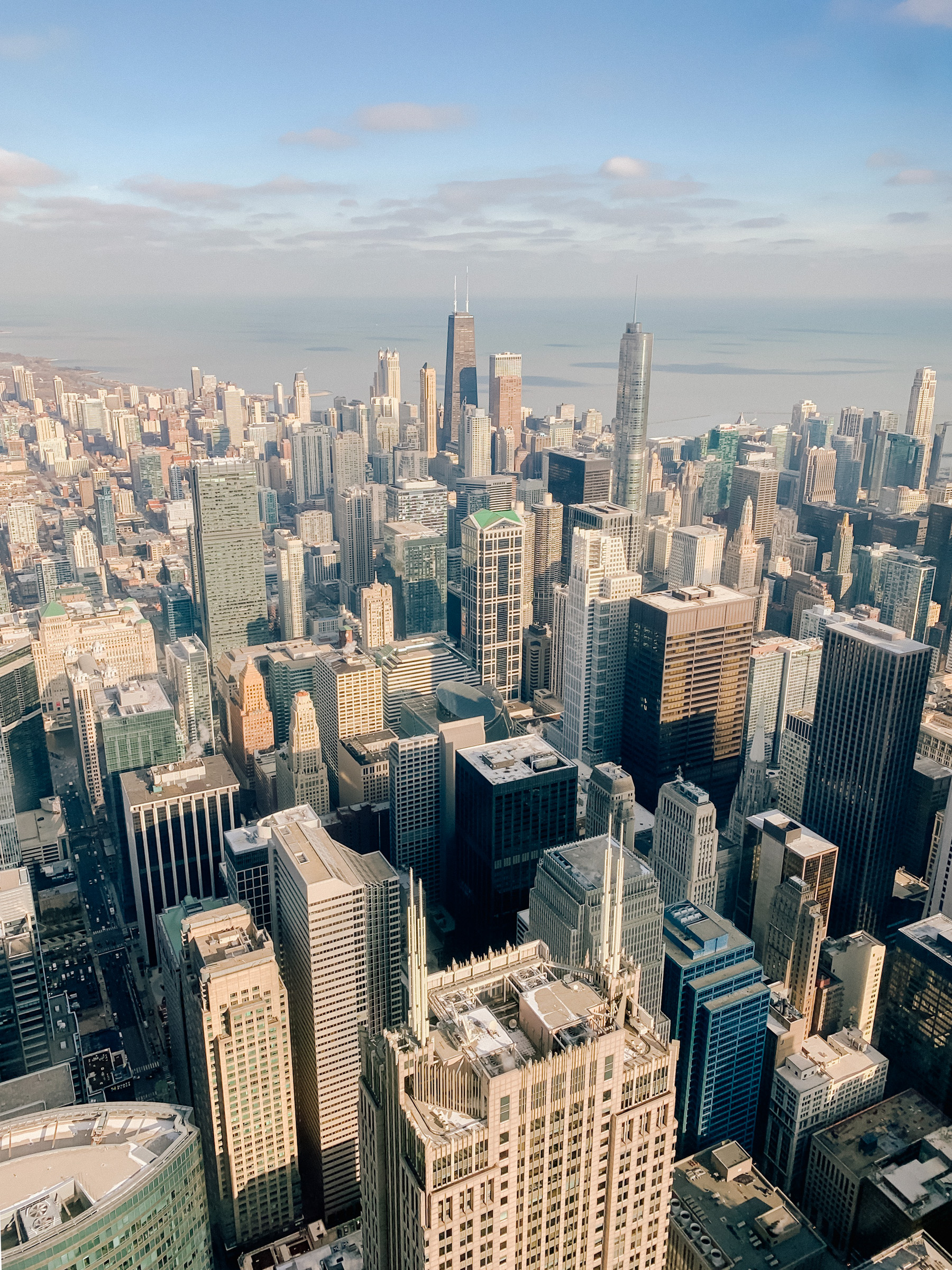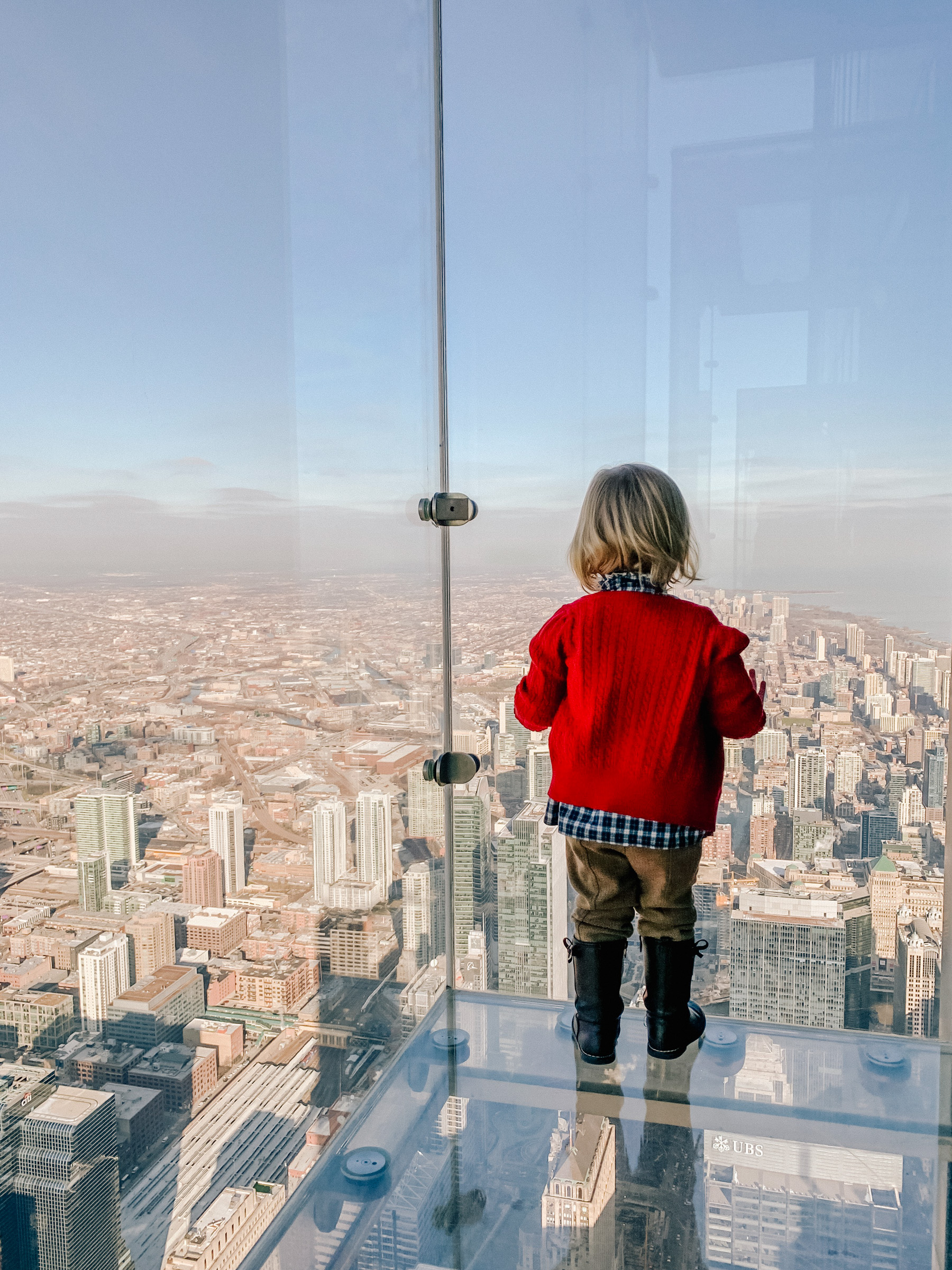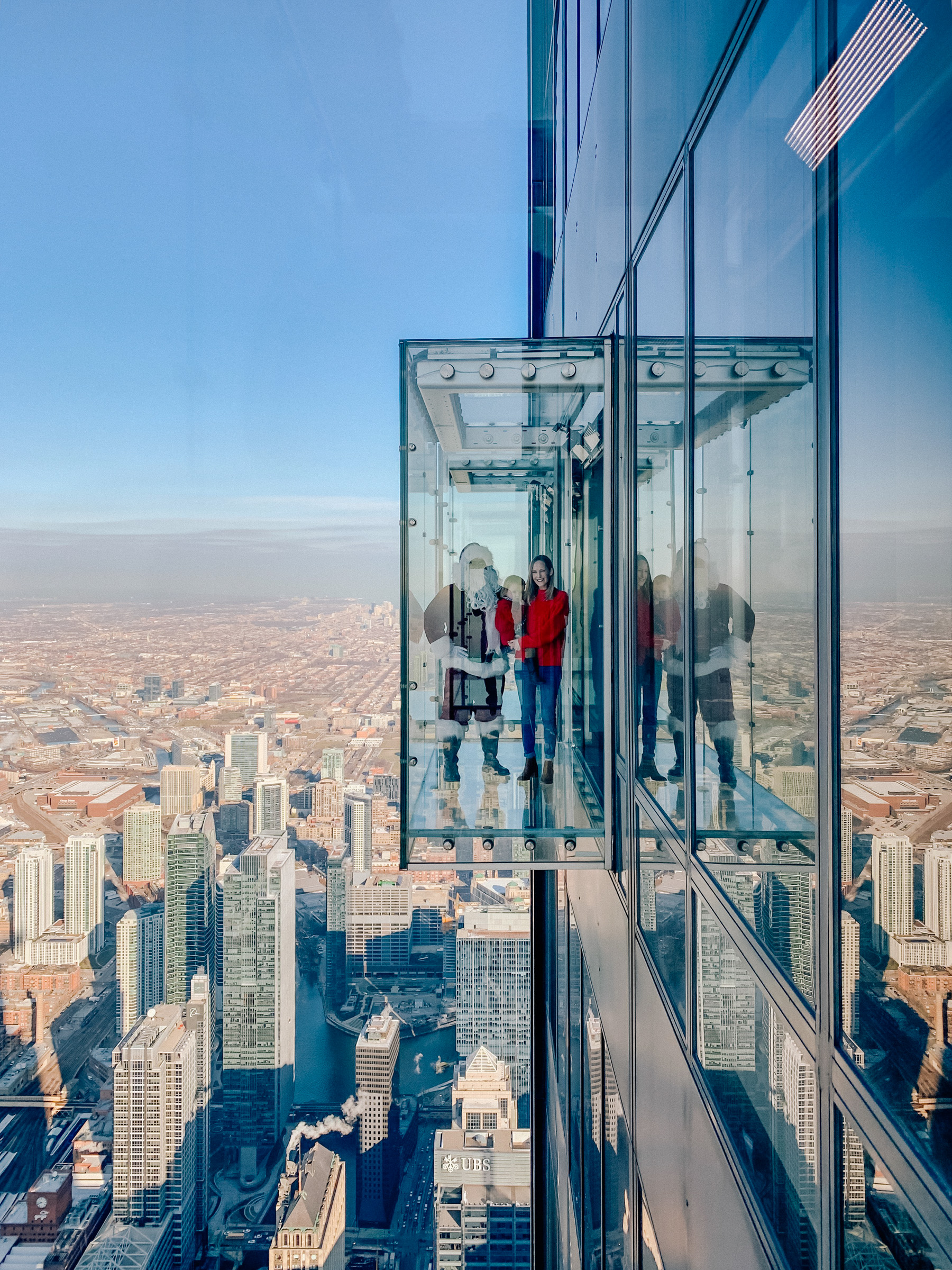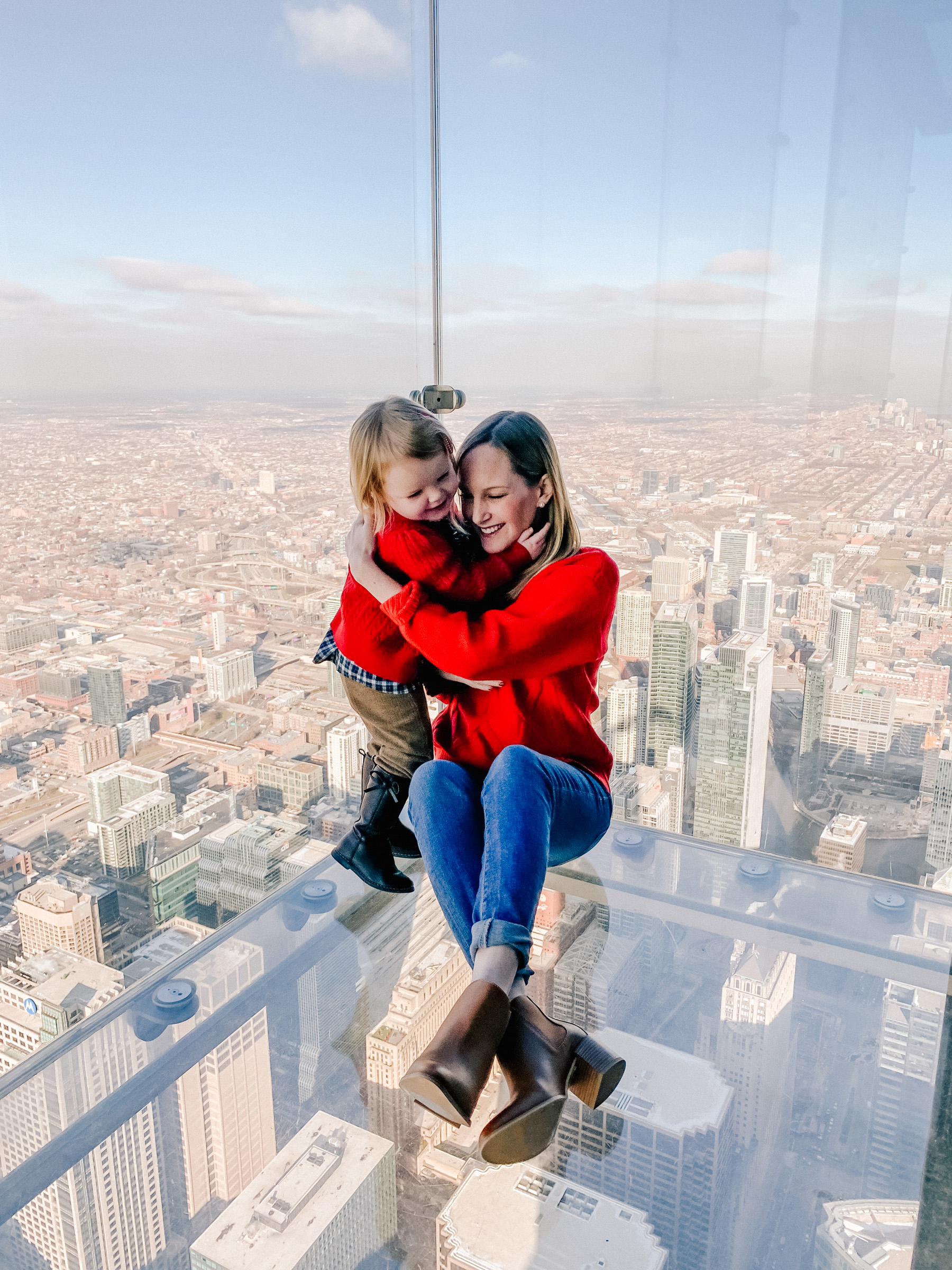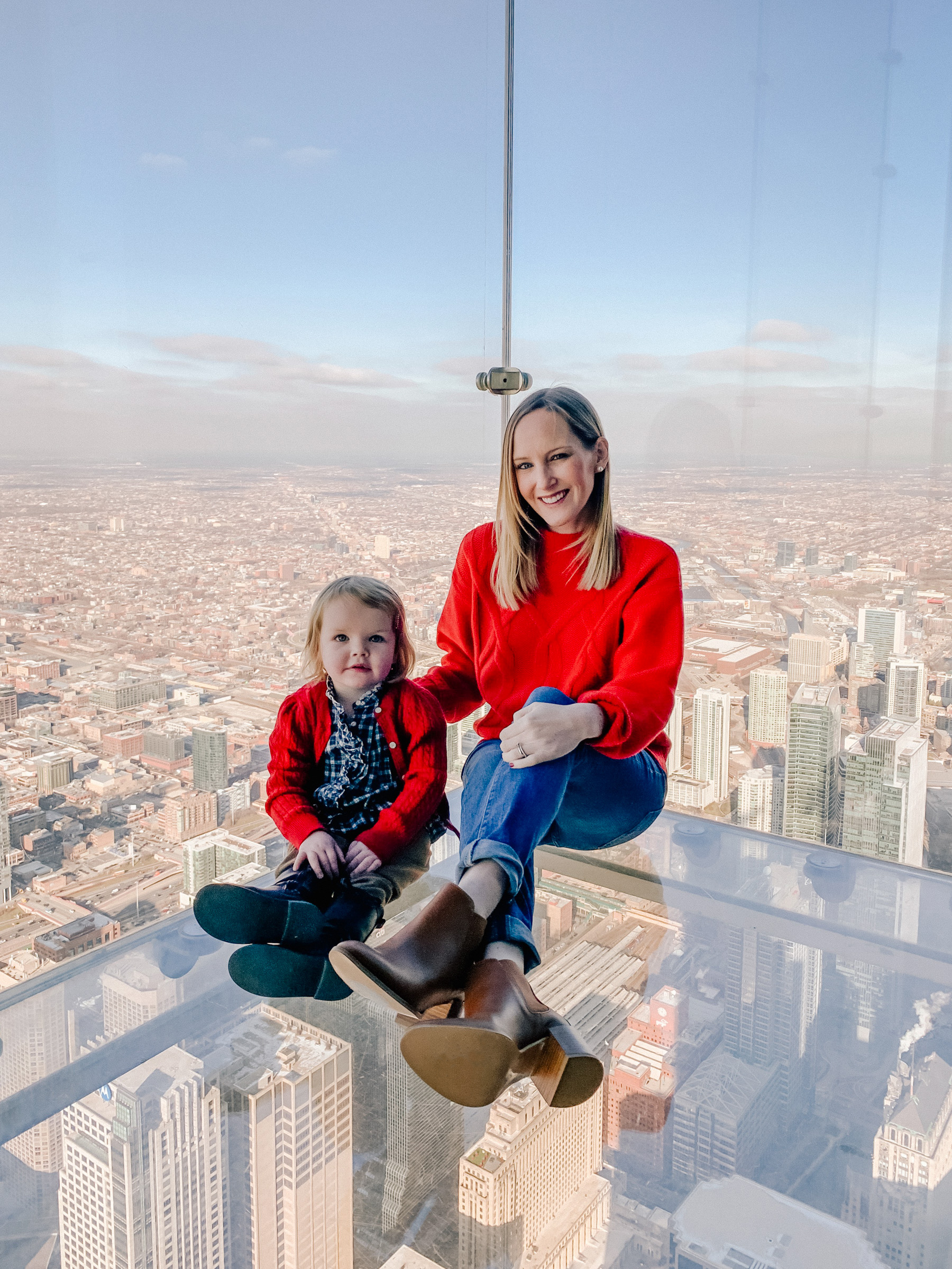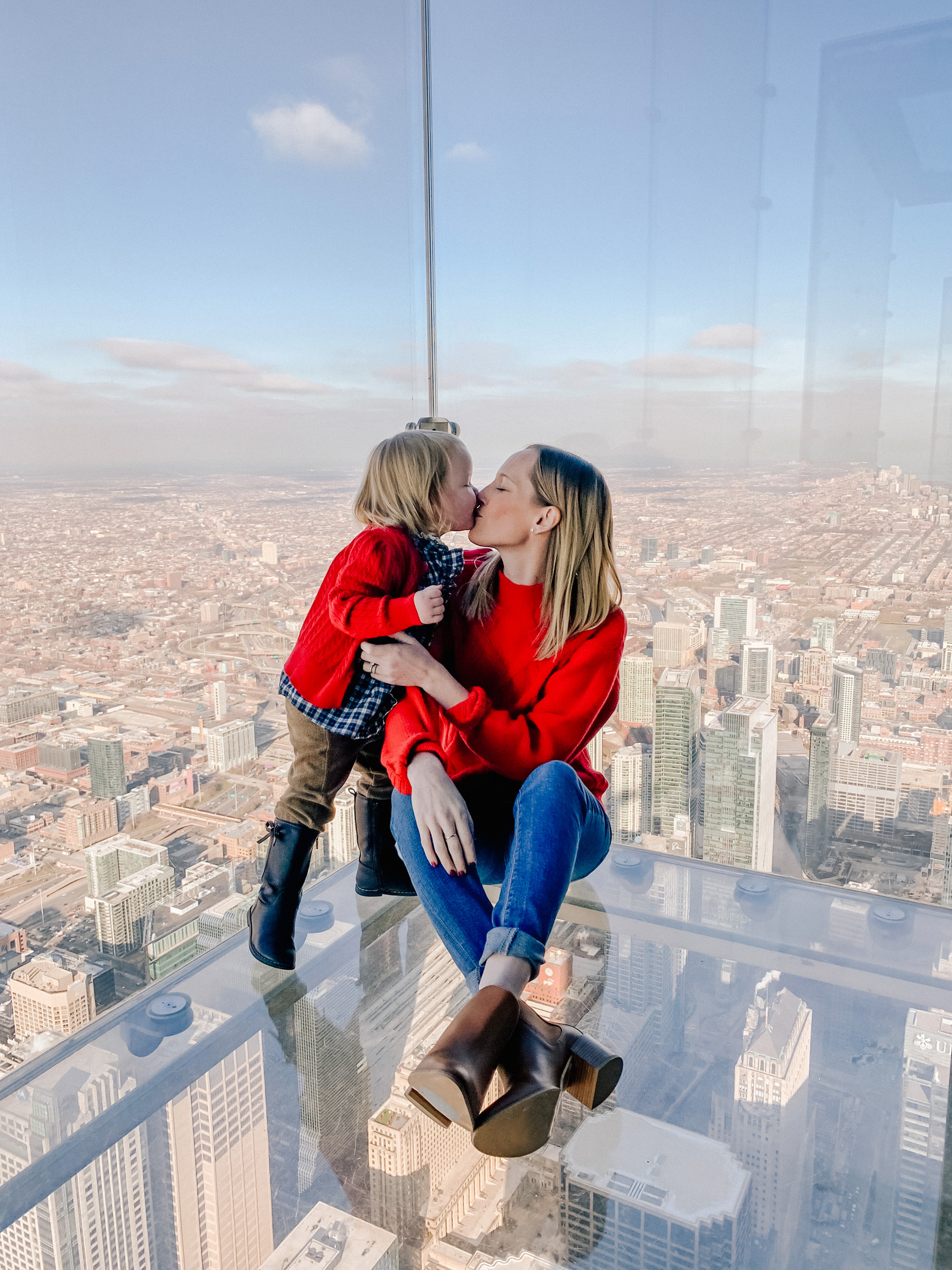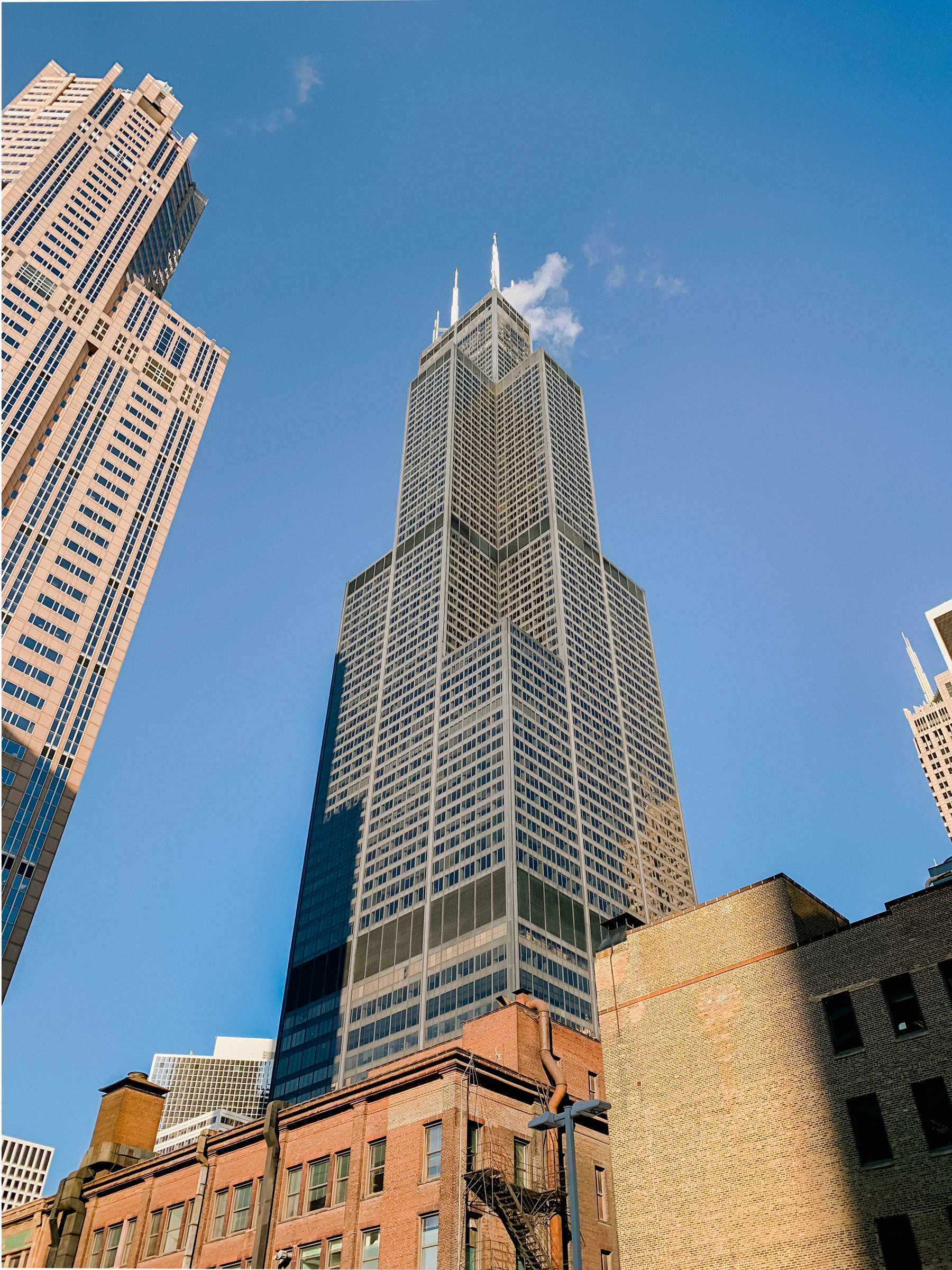 Shop the post:
Everlane Cable-Knit Sweater and Leather Heel Booties (Also try the "Day Boot.") c/o / Skinny Jeans (I'm wearing the maternity version, though. Best pair I've found so far!) / Emma's Holiday Outfits / Mitch's Fair Isle Sweater and Sperrys
Thank you for hosting us, Skydeck!