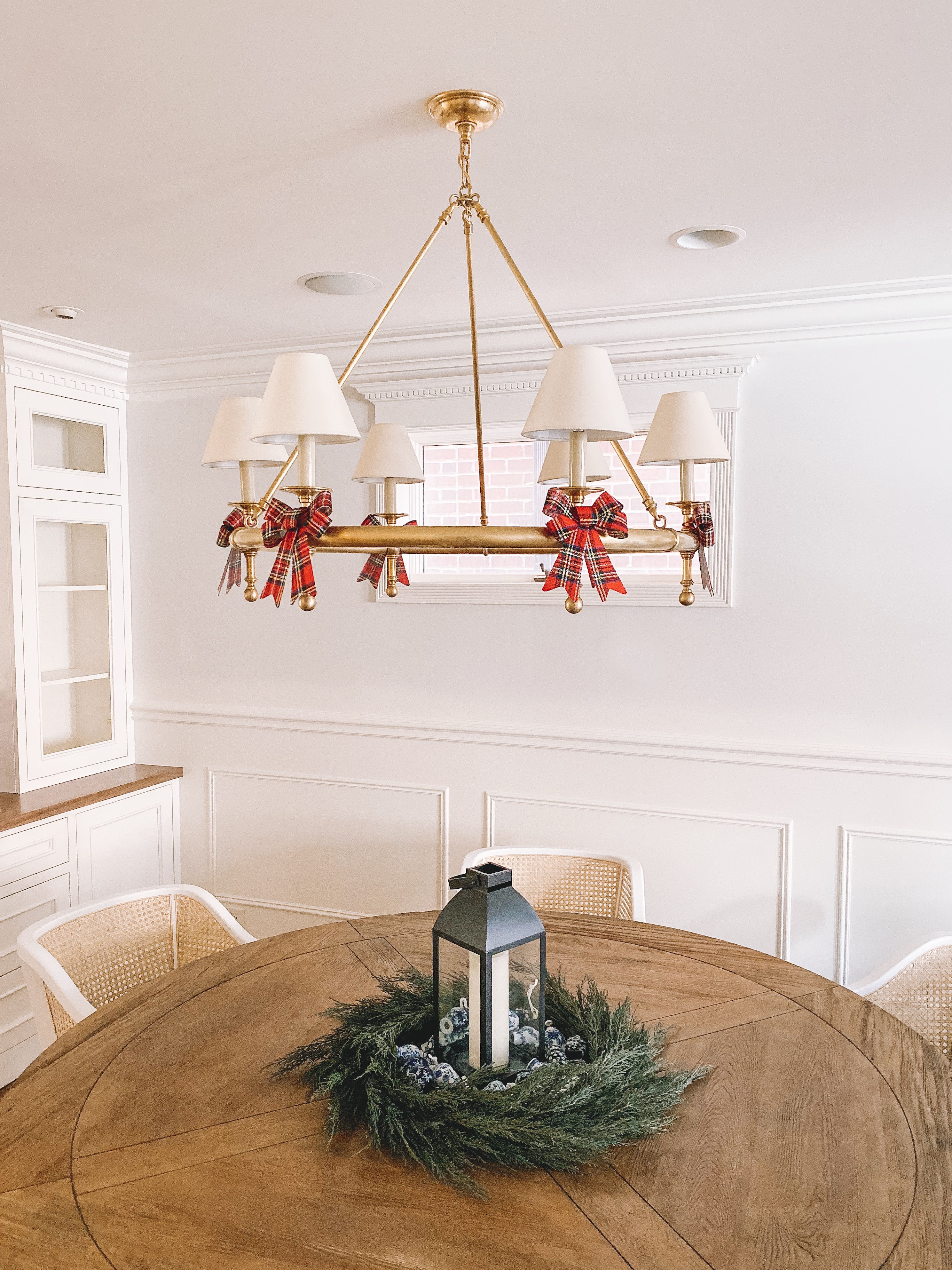 Serena & Lily Chandelier / Faux Cypress Wreath / Lantern / Ginger Jar Ornaments / Dining Table / Dining Chairs (Sold out, but they were inspired by the CB2 ones.) / Plaid Bows
The house is really starting to come together! I'll be honest; it's still very messy. After the construction ended, we went right into the holiday season, which is my busiest time of the year. So there are still boxes everywhere, and we just have a LOT of organizing to do. (Nothing seems to be in the right rooms!) But we make a little progress every day.
Sometimes very little. Yesterday, all I did was hang these plaid bows on the chandelier. 😂
But here are a few things we've ordered for the house recently!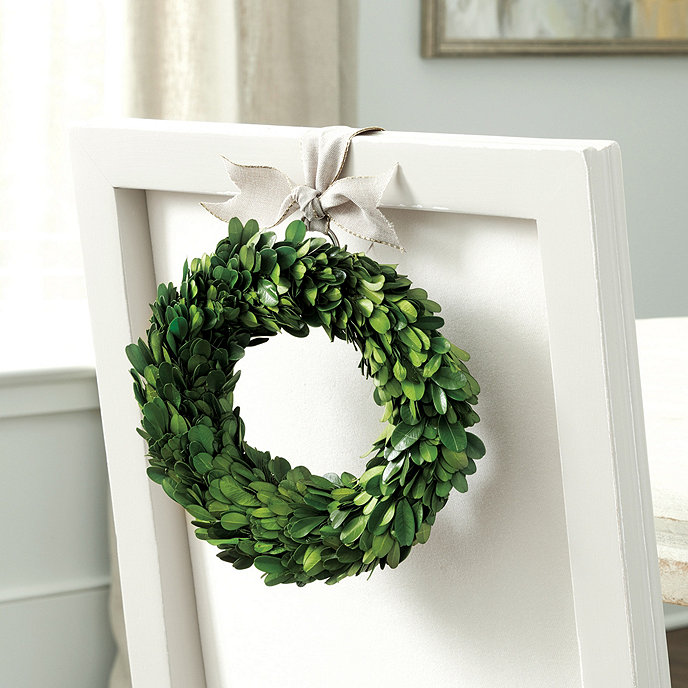 I had a Ballard gift card, so I ordered this mini wreaths for the kitchen cabinets. Can't wait to get them up!