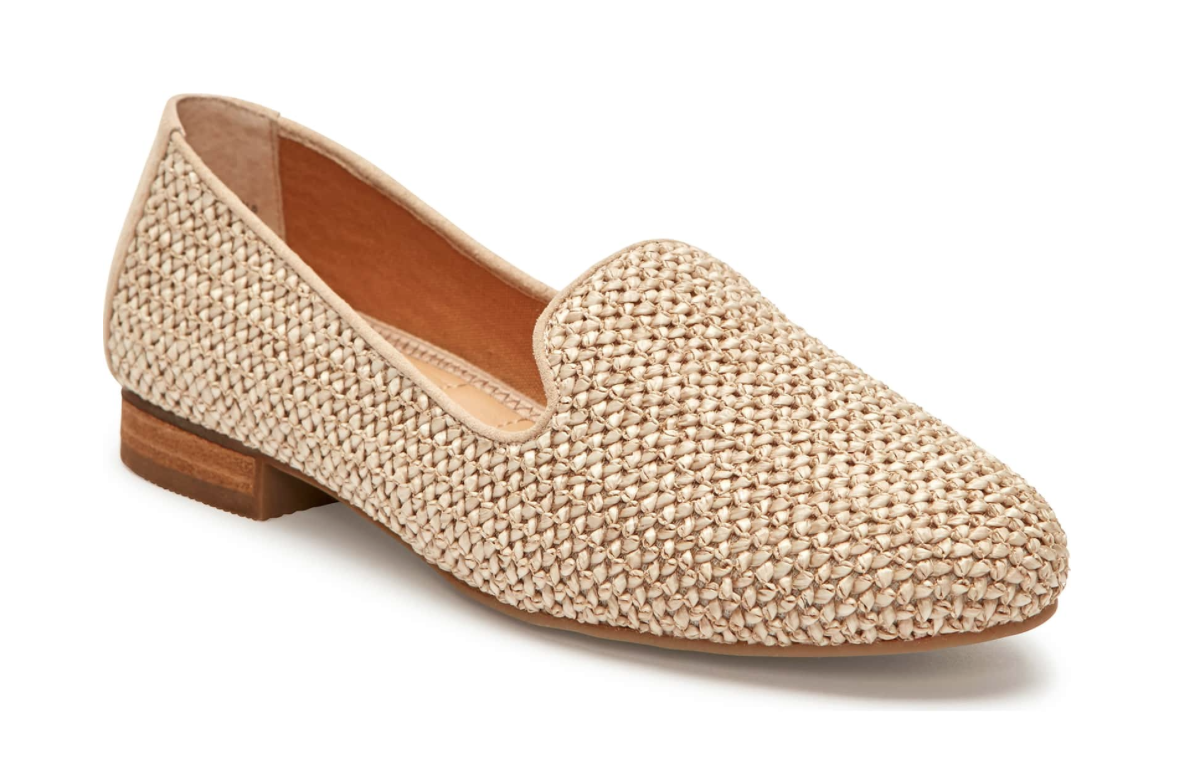 SO pumped about these! There are a bunch of natural woven slides out there, but I've found slides to be pretty impractical for motherhood. (And my feet get much too chilly in them!) These look perfect, though. They're also made by Me Too, which is known for comfort. (My mom swears by 'em.)
Oh, hello, there! I have to admit that I'm so proud that I kept the blog up and running this week. I was talking to Darby–my best bud from New York who's due two weeks before me–and we both agreed that we're proud of ourselves for just existing at this point. 😂 But here's what's going on with the Larkins:
We're finishing our KonMari challenge.
We were supposed to wrap it up last month, but it didn't happen on account of our crazy travel schedule. But now that we're on "lockdown," we're making progress a lot faster! Right now, we're working on books and papers. We combined the two categories because we Konmari-ed our physical books years ago, and literally own none, aside from coffee table and children's books. We do, however, have a considerable amount of papers stored in our dining room buffet, haha. So we're wrapping that up this weekend! (Digitizing everything and tossing the rest.) After that, we're going to finish the kitchen, the hall closet and the storage area. And then I think we'll be done!
We're dealing with drama in the Chicago Public Schools system.
It's a pretty complicated issue, and I totally see it from both sides of the argument. (I really, really do.) But it's possible that our local public school is making some huge changes to its pre-k program, putting it on hold, or phasing it out entirely. We think we have some other options for next year, but so many families–ours included–are really bummed out about it, if not for the loss of community for our tots. Acceptance and waitlist letters are supposed to go out in a few weeks, and this news was only recently dropped on families, leaving many in tight spots. Of course, this isn't the end of the world; pre-school isn't something that all children attend, after all. But it's tough not knowing what's going on, and it's all the neighborhood is talking about. Hoping for answers soon!
We've wanted to use this blog for good for a long, long time, and Lurie Children's Hospital of Chicago is what we're going to be supporting and helping this year. I'm so excited about it! We chose Lurie's in part because I wanted to give back for the wonderful gift my family was given last year. My cousin (who's more like a sister) courageously and gracefully fought and won a battle with cancer, and we're all just so grateful. And while she's now a beautifully grown woman, she'll always be that spunky, freckly seven-year-old in my eyes!
Another part of it was because we're so unbelievably thankful for Emma's health. I cannot fathom what some of the families whose children are being treated at Lurie's are going through, and we'd like to do whatever possible to help. Our first step? Getting the word out about the Move for Kids 5k walk, which is happening on Sunday, May 19th at 11 a.m. Soldier Field. I would LOVE to attend, but I'm due on May 15th, so that likely won't be possible. (Though maybe?!) But I'm hoping some of my Chicago girls will help represent! It's free, and a wonderful thing to do with friends and loved ones.
(Register here! Btw: Following the walk, there will be live music, games, and entertainment for the whole family. Pack a picnic or bring your charcoal grill and have a tailgate-style picnic lunch with your crew!) If you can't make it, you can donate here! Every little bit–even if it's a dollar–truly makes a difference.
We're planning fun Chicago activities for the next month.
Again, we're on lockdown for the remainder of this pregnancy. And since the weather is finally starting to warm up, we're looking for family-friendly activities for every weekend from now until May 15th! If you're from the area, hit me up if you know of any good ones!
We're seeing friends.
I feel like we were away for so long that we kind of fell out of touch with our friends here in Chicago… and we've missed everyone! We recently saw Kira and Tom, Barbie and Jordan, and Danielle and Conor, and it was great. So good to be back with everyone, and we're so looking forward to fun spring and summer days with our pals!
We're apparently sleeping in.
Emma's been sleeping until 9 a.m.! It's so weird. I know she must be going through a growth spurt, but whatever the case, I'm super happy about it because sleep hasn't been coming easily to me. It's almost as if she knows I need the extra rest or something! Yesterday morning, though, when she woke up, she literally yelled, "MOMMY! COME GET ME! MOMMY, ARE YOU OKAY? WHERE ARE YOU? …KELLYYYYYY, COME GET ME!" I was cracking up!
Okay. Enough rambling for now. On to this week's Recent Finds: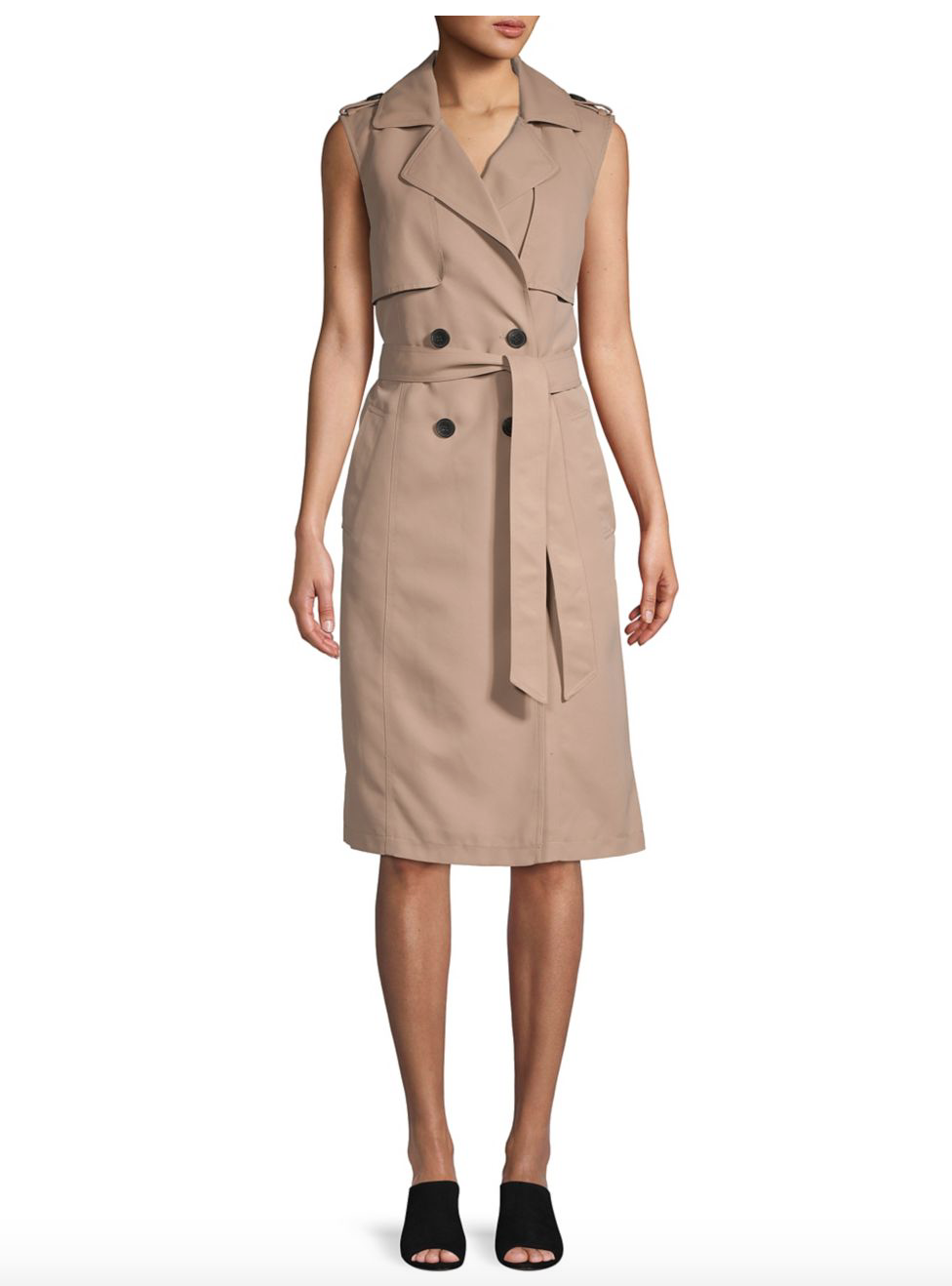 It's back in stock! Of course, I would wear it with a cute striped or white top underneath, and with jeans. But it's really cute, don't you think?!