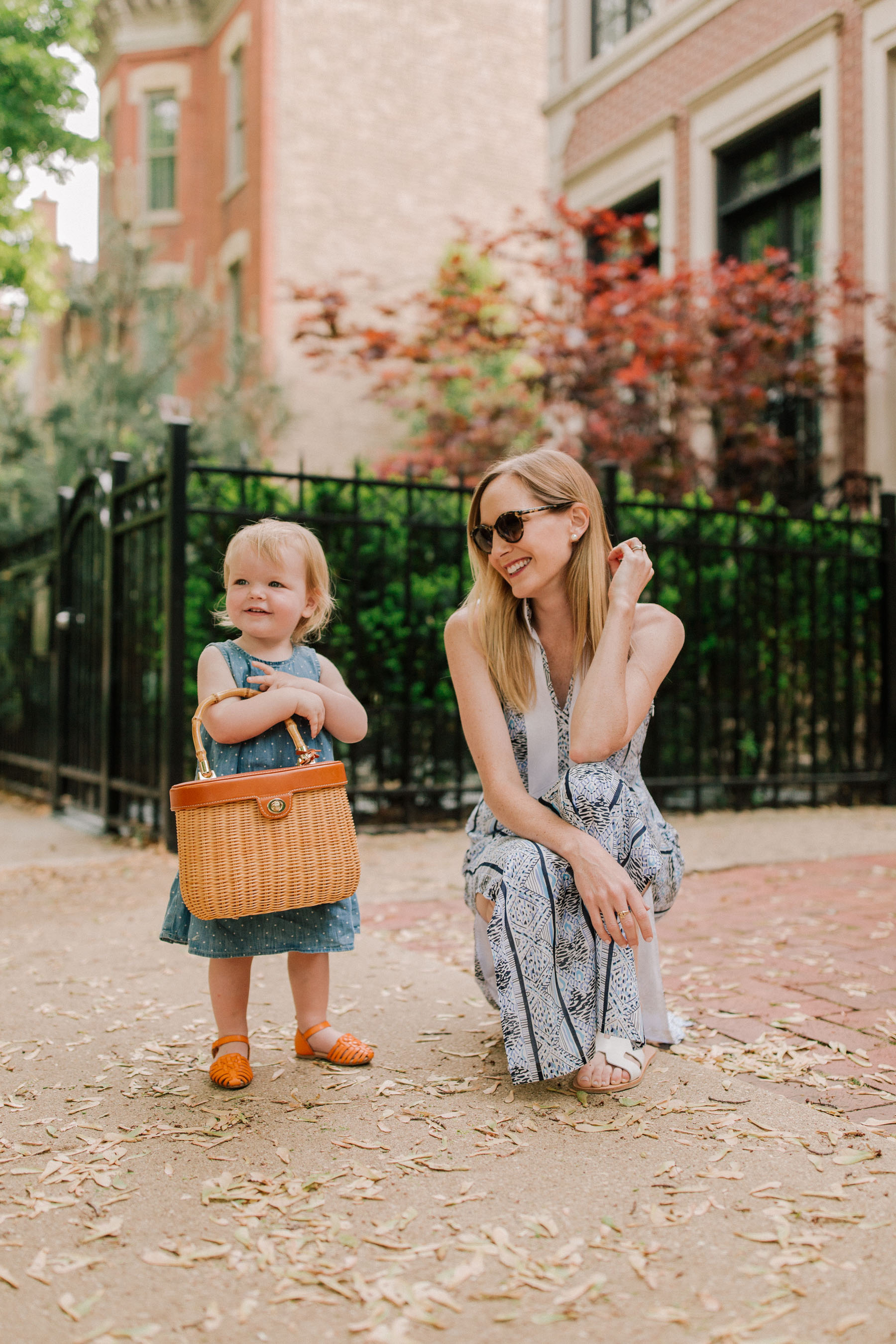 Sail to Sable Maxi Dress c/o (And have you seen that the scalloped dress is BACK?! Here's the other maxi dress I'm in love with.) / Bridge Sandals (Amazon carries them as well. Also adore the Everlane version.) / J.McLaughlin Bag c/o (This one, this one, and this one are super cute, too!) / Similar Sunglasses / Emma's Dress and Sandals (Women's version here and here.)
Aaaaand I'm back!
A big thanks to Mitch for his posts over the long weekend. :) In case you missed it, he wrote this analysis of my sale picks (so funny) and this diaper bag giveaway post well in advance so we could both unplug during our trip to my in-laws' lake house. And I have to say: it was quite lovely to take a little computer break! I literally never took the thing out of its case; instead, I spent my evenings watching movies and going to bed really early, haha. (Running around after a toddler all day in 100-degree weather will take it out of you! In the best way, of course.)
Our MDW was wonderful. I'll be sure to include a bunch of pics in my next "Life Lately" post, but we spent the vast majority down by or in the water–something I definitely didn't think would be possible, given the frigid weather we experienced these last few months. I loved every second of it. My in-laws even got one of those giant floating water mats, which was SO fun. I believe they got theirs from Costco, but this is what it looks like!
We're now home in Lincoln Park, it's suddenly summer, and I'm SO excited for all that's to come. I can't wait for outdoor parties and trips to the zoo and the Fourth of July on the Jersey Shore and Emma's (unplanned) birthday party and "stoop sitting" and everything else that comes with this magical time of the year. And obviously, I'm excited about summer clothing. ;)
Sail to Sable recently sent me this maxi dress, and I'm obsessed with it. A few months ago, I might have begged one of my favorite STS girls to bring their maxi dresses back 😂… and she told me that they would be back–just in time for summer! I'm wearing this incredibly lightweight and comfy one, but I also adore this more traditional one. Btw: I'm just under 5'5, and I didn't have to get it hemmed. SO nice! My favorite part about the dress, though, is that it can be worn from day to night. I have plans to wear it out this weekend, too. :)
Sizing info: TTS! For some time, I felt like Sail to Sable was running big, and I sized down accordingly. But everything I've received from the company over the last two years has been completely true to size. For reference, I'm wearing an XS here, which is what I normally wear in dresses. It's perfect! I love that it's comfortable and flowy yet gives me some shape, too.
That's all for now, Friends! Remember that The Nordstrom Half-Yearly Sale is ON! Here's my complete guide to shopping the sale. :)
xx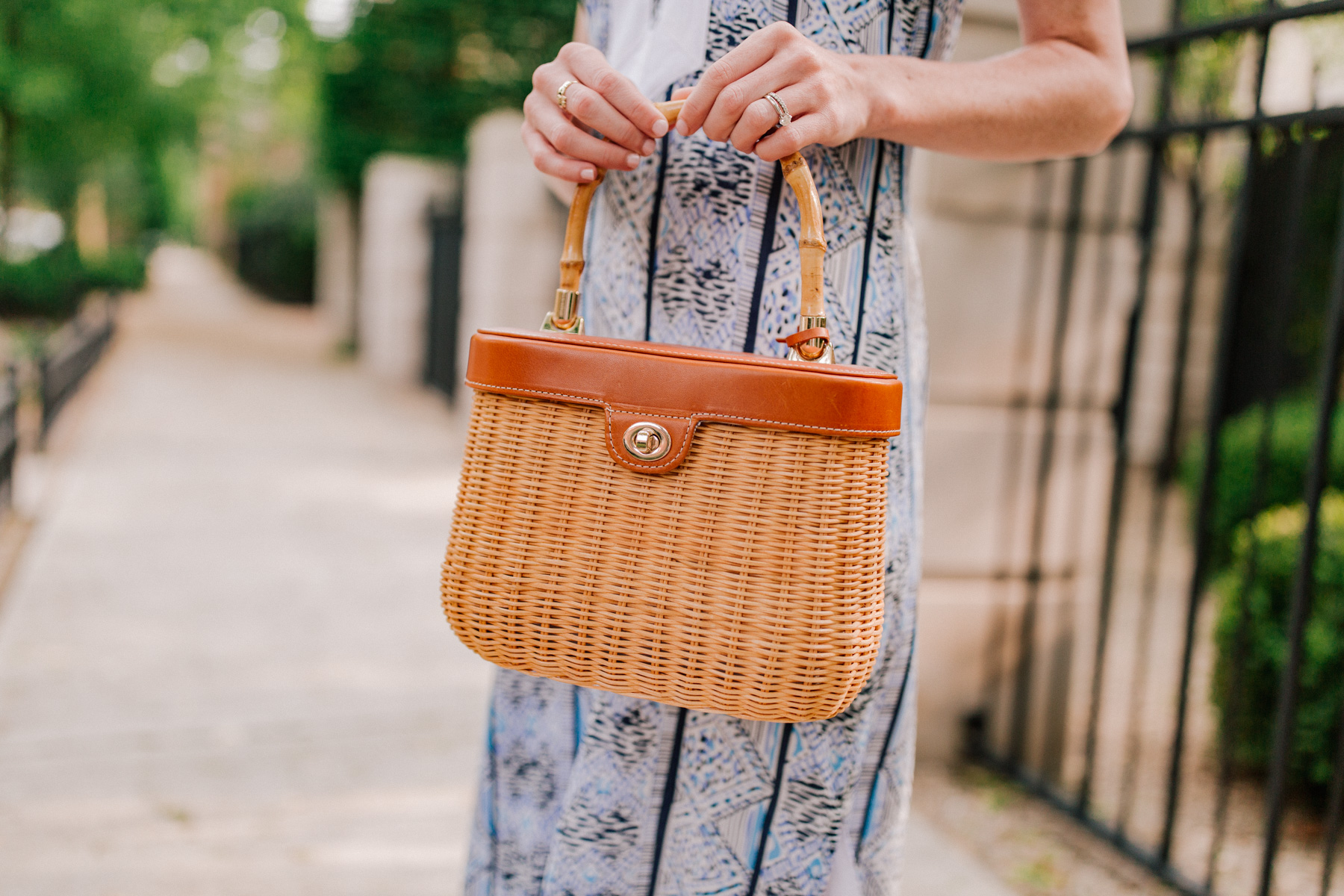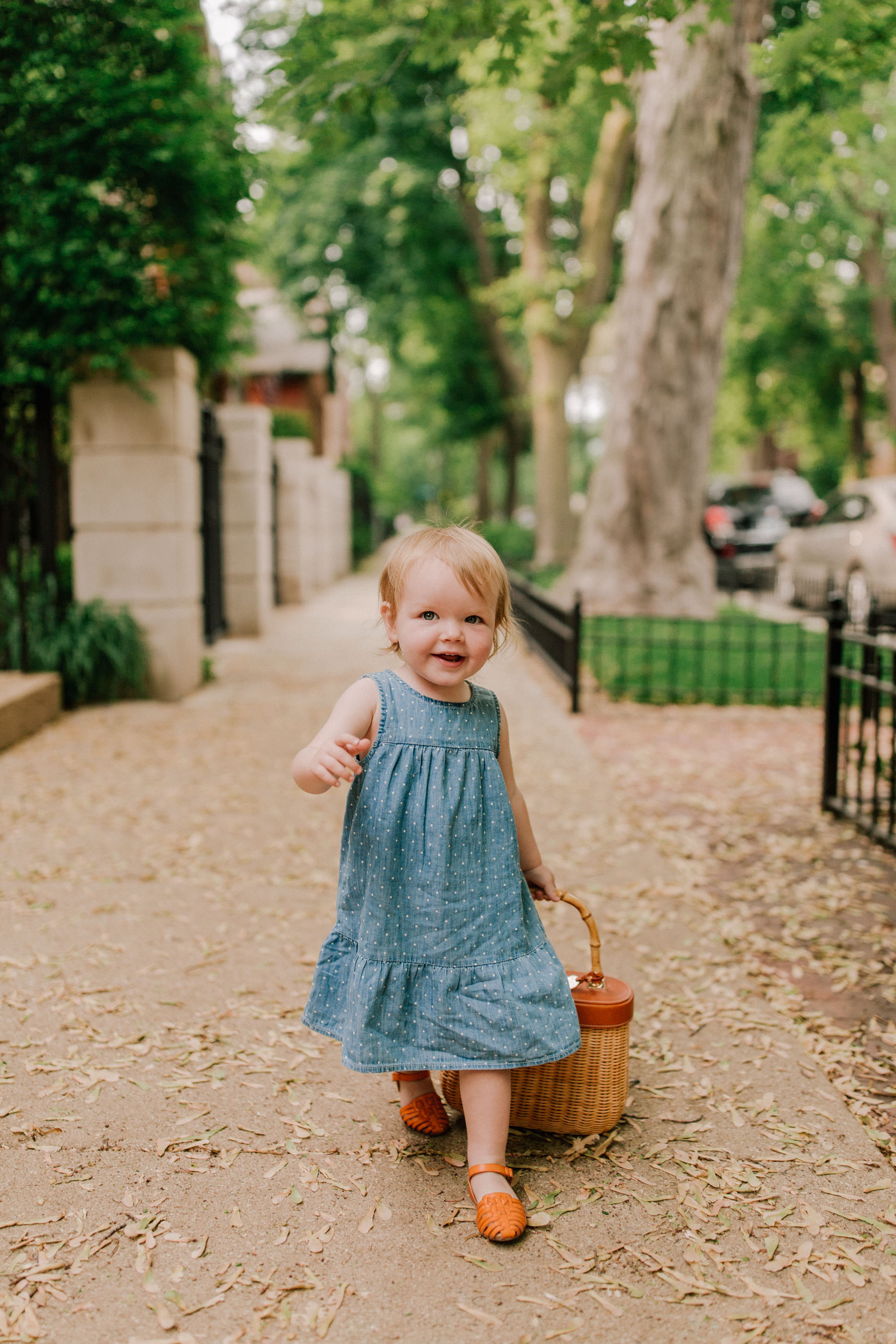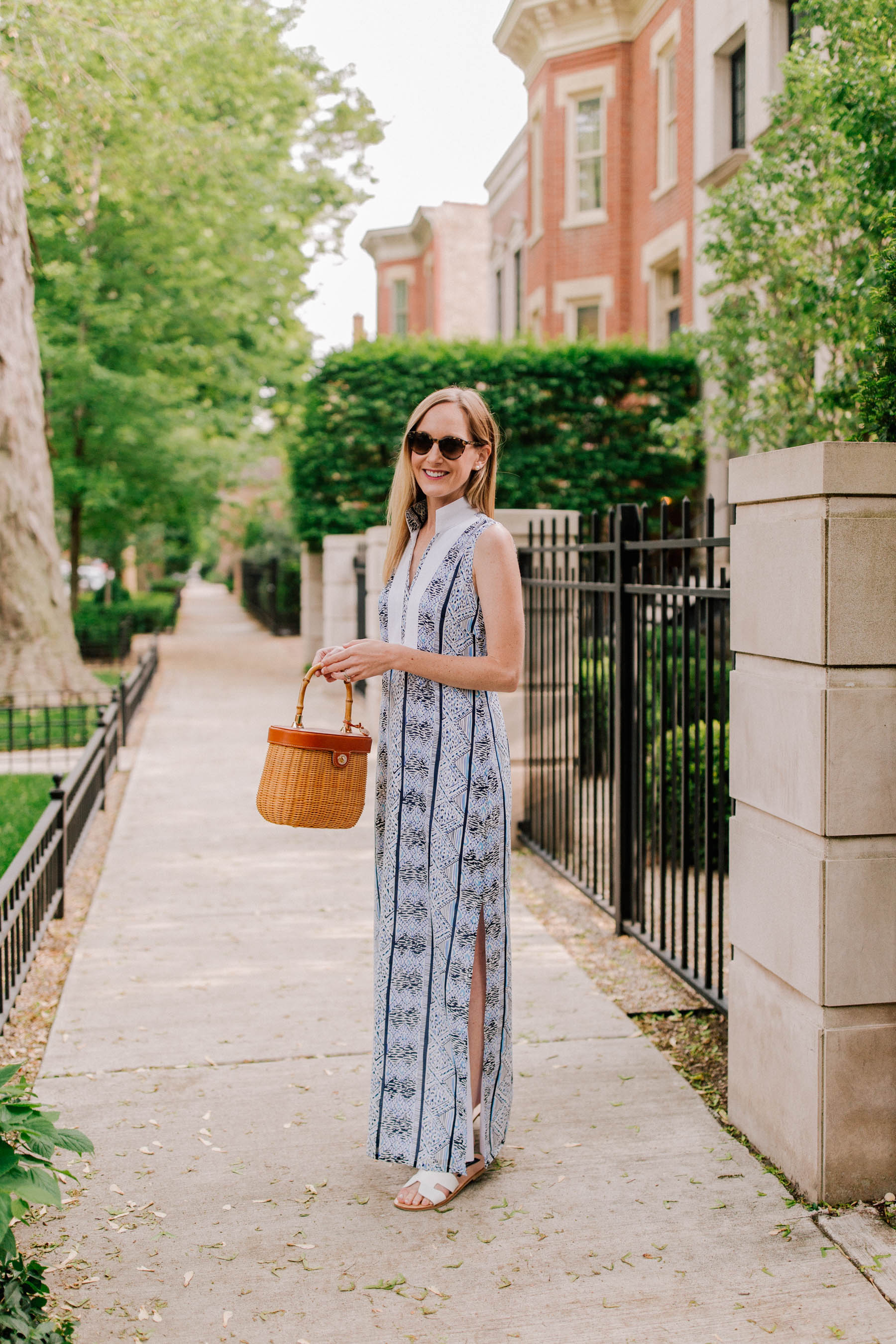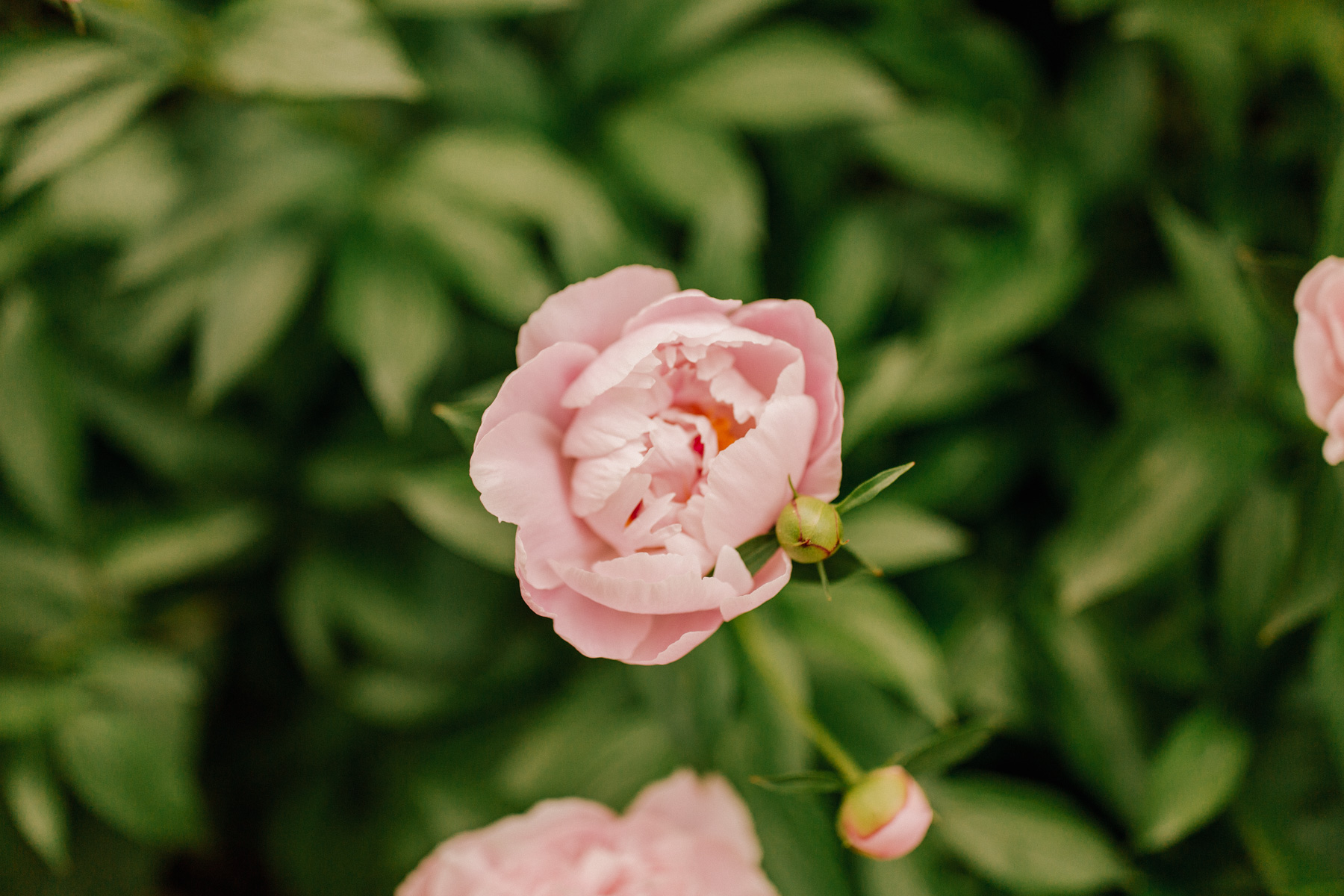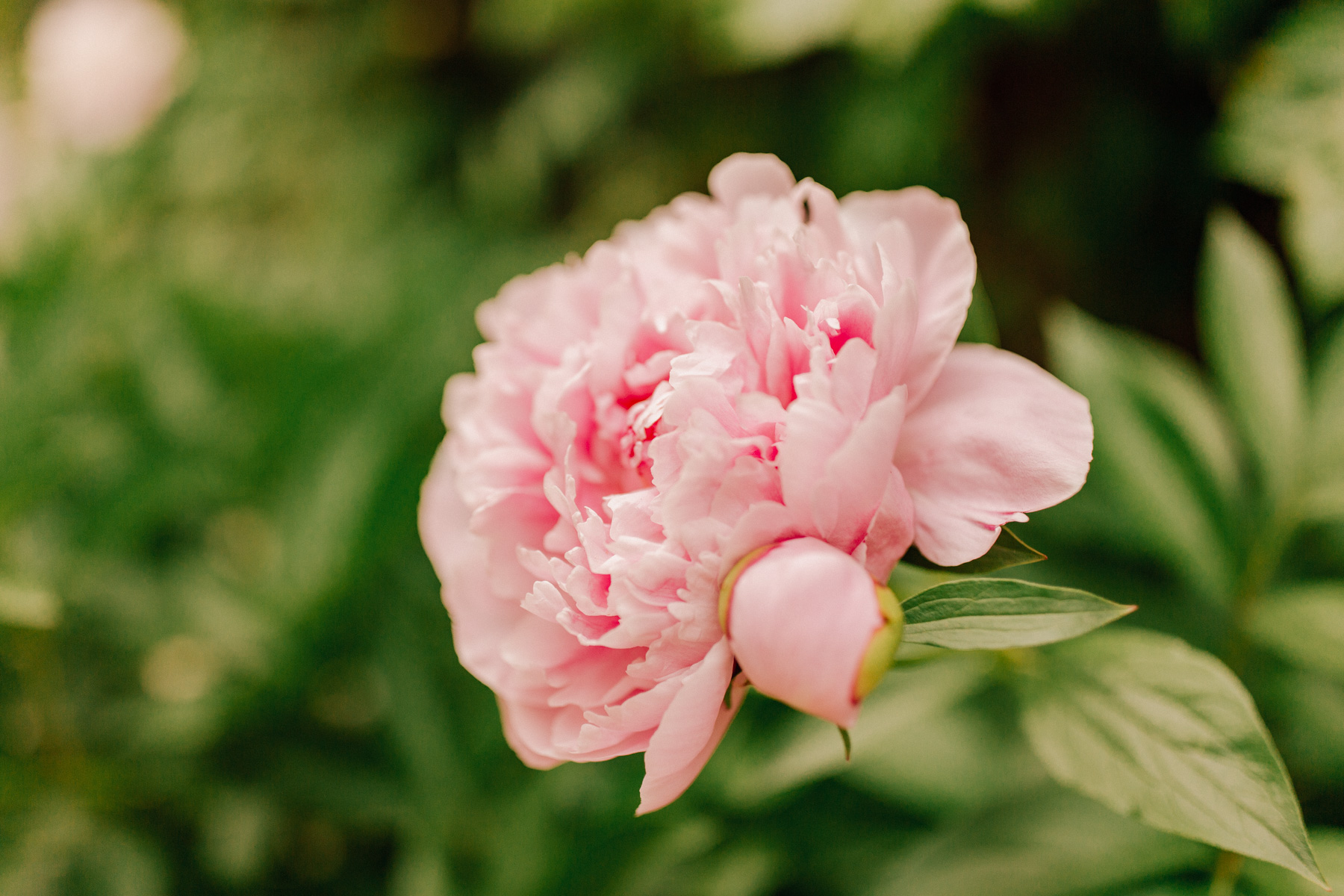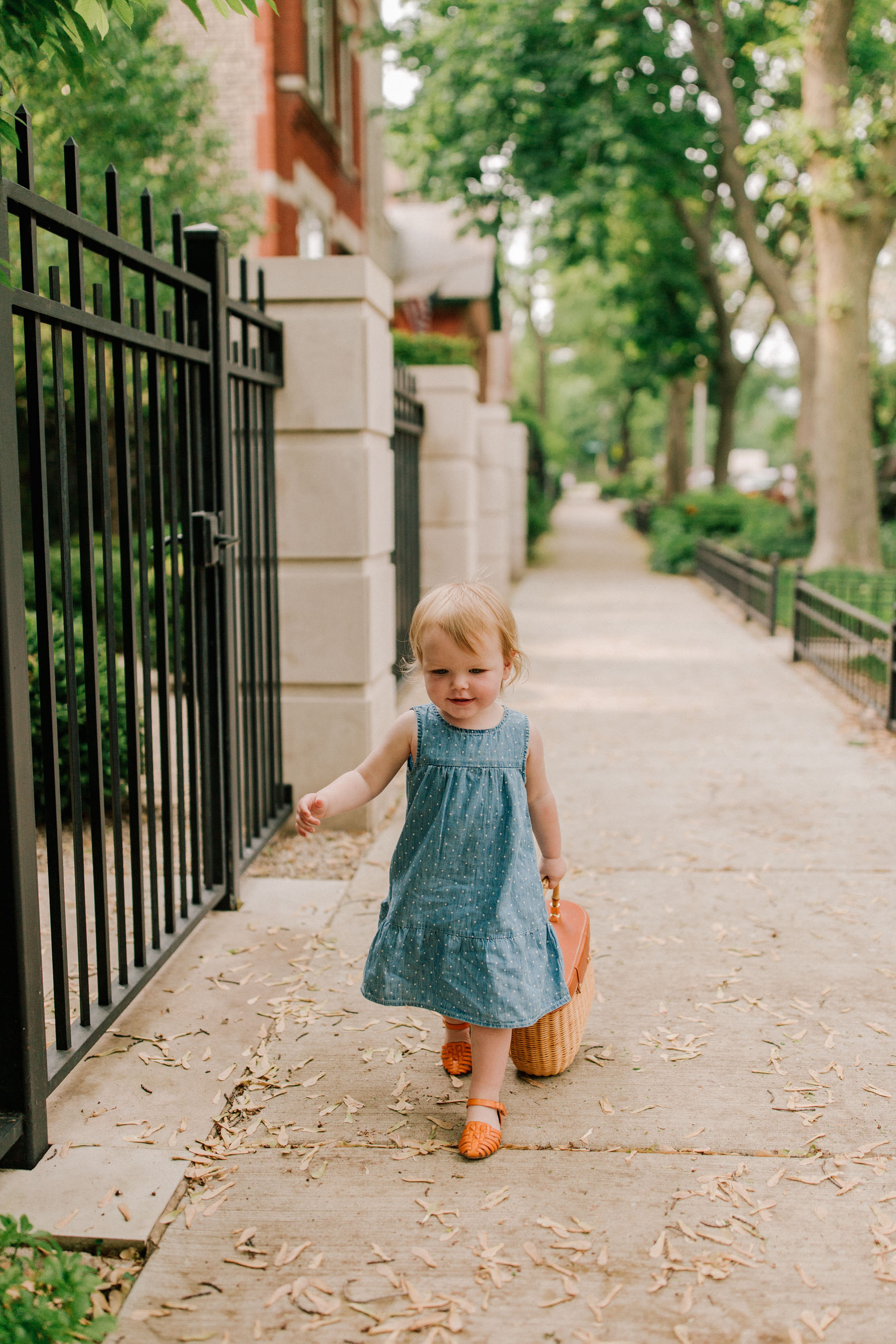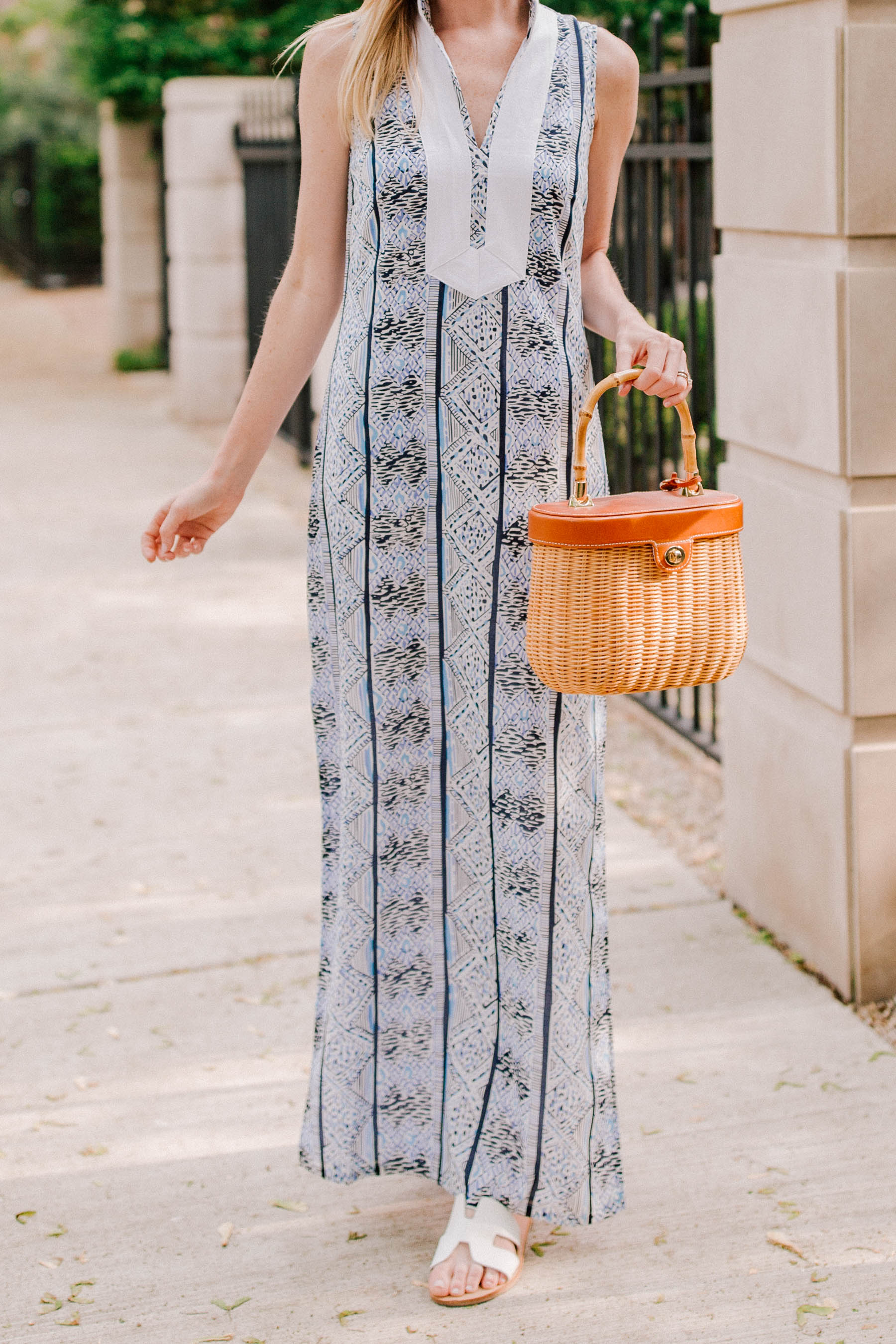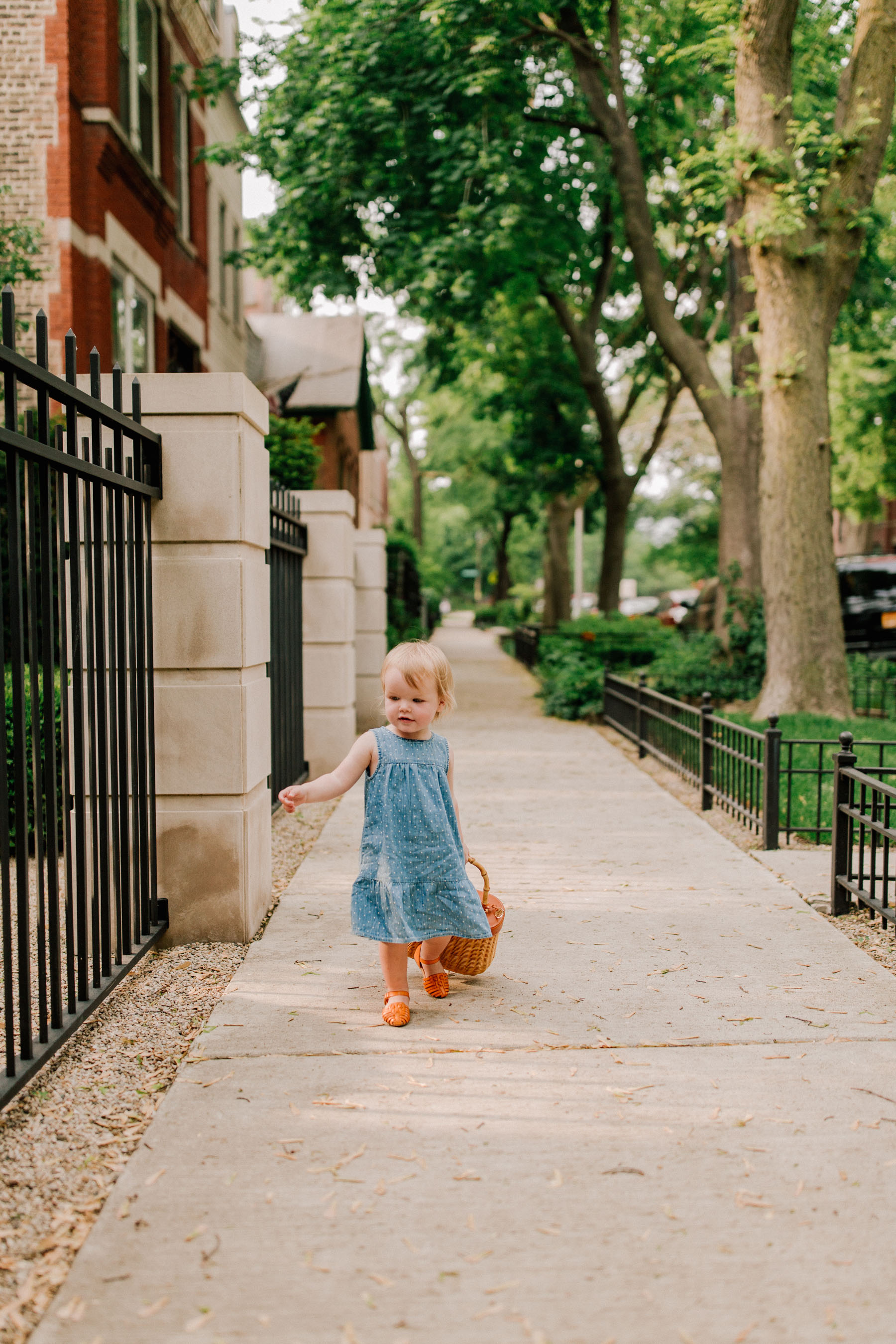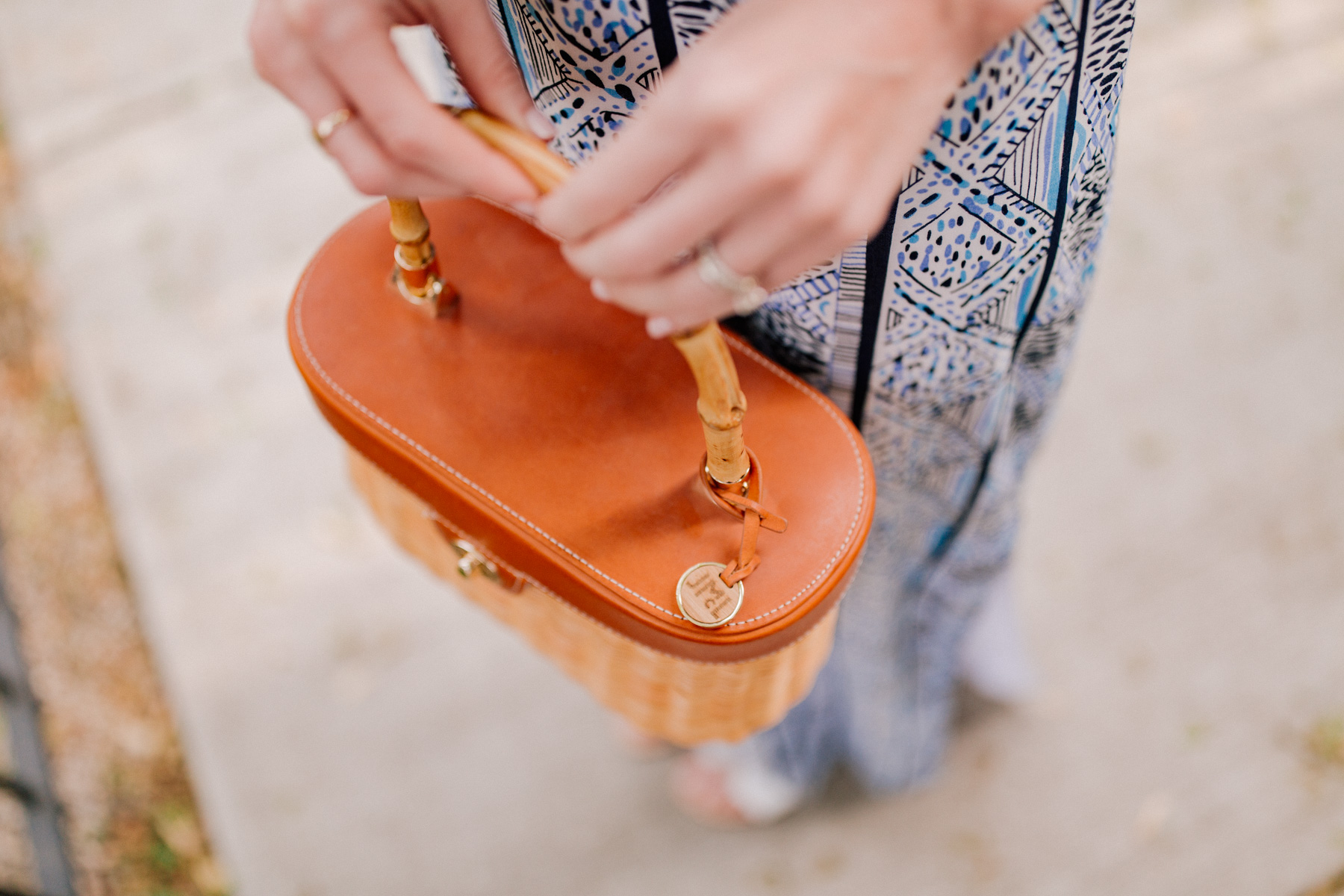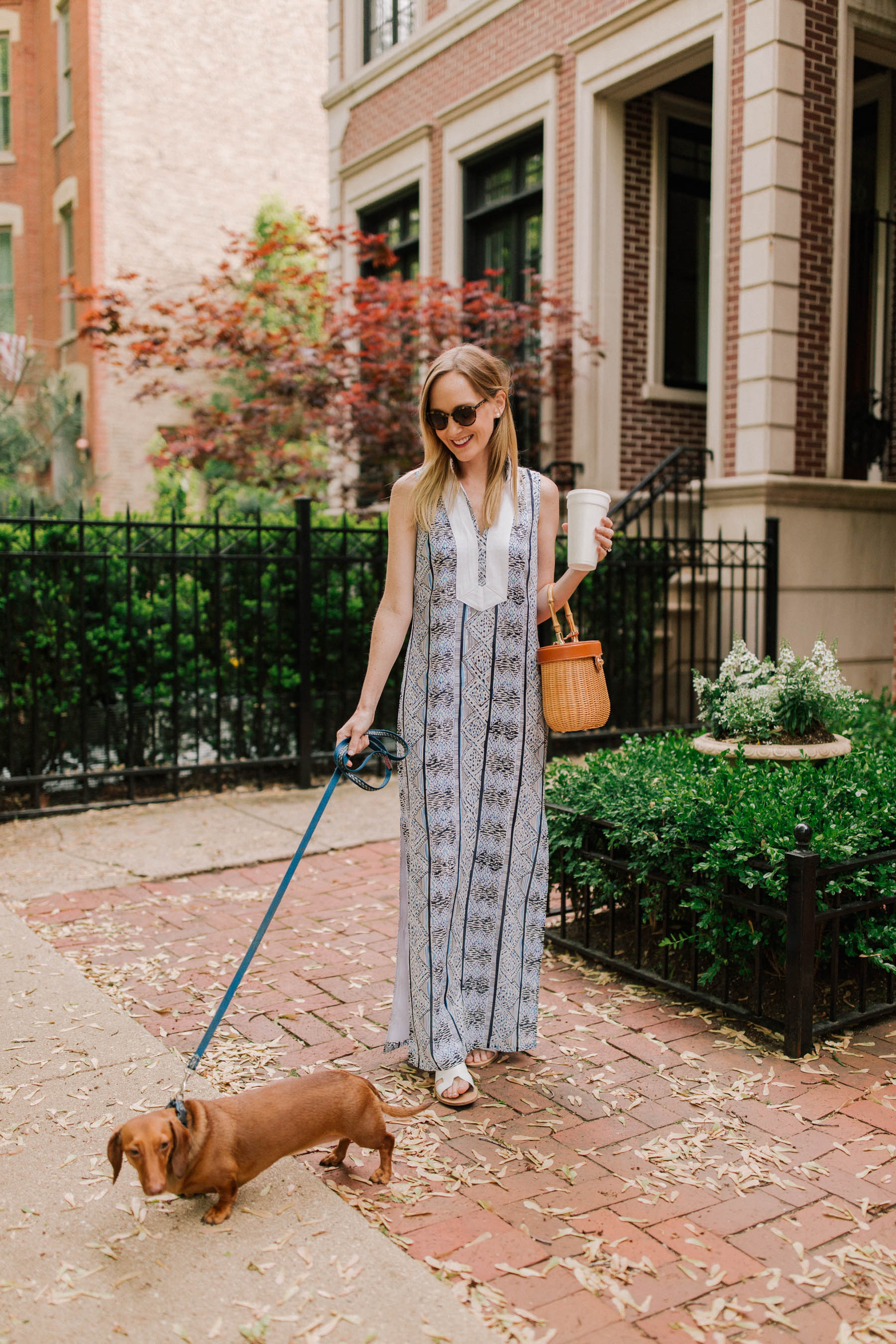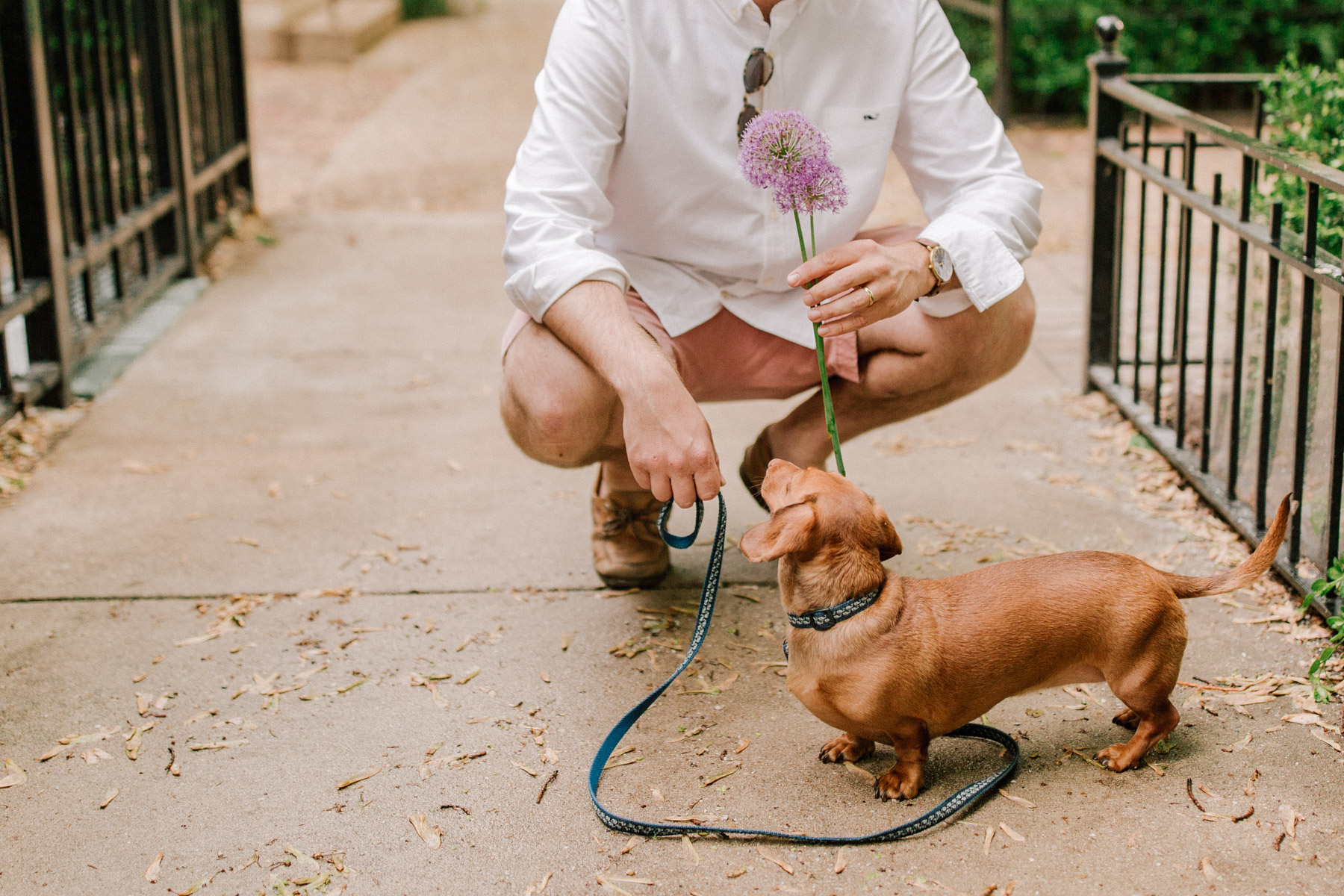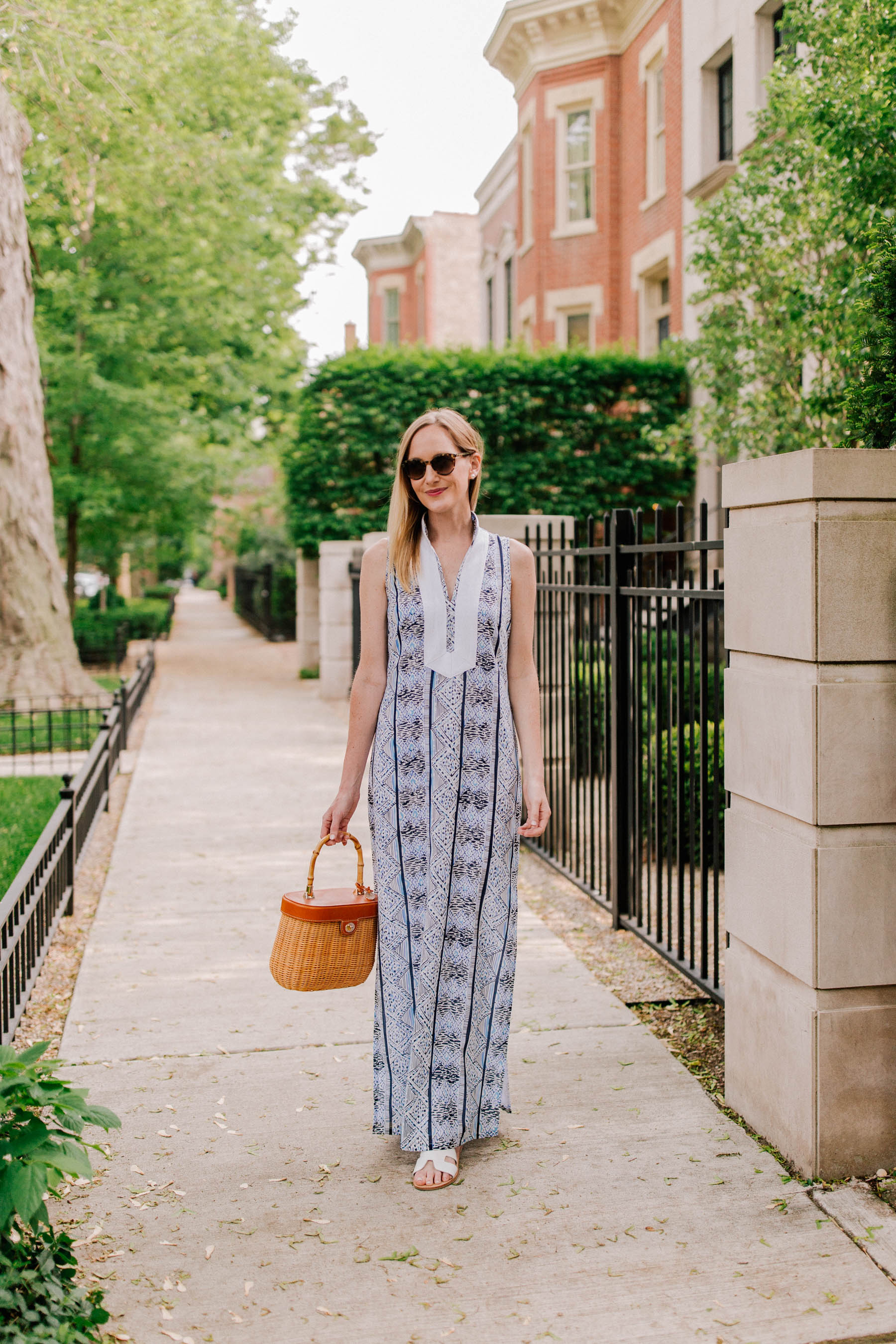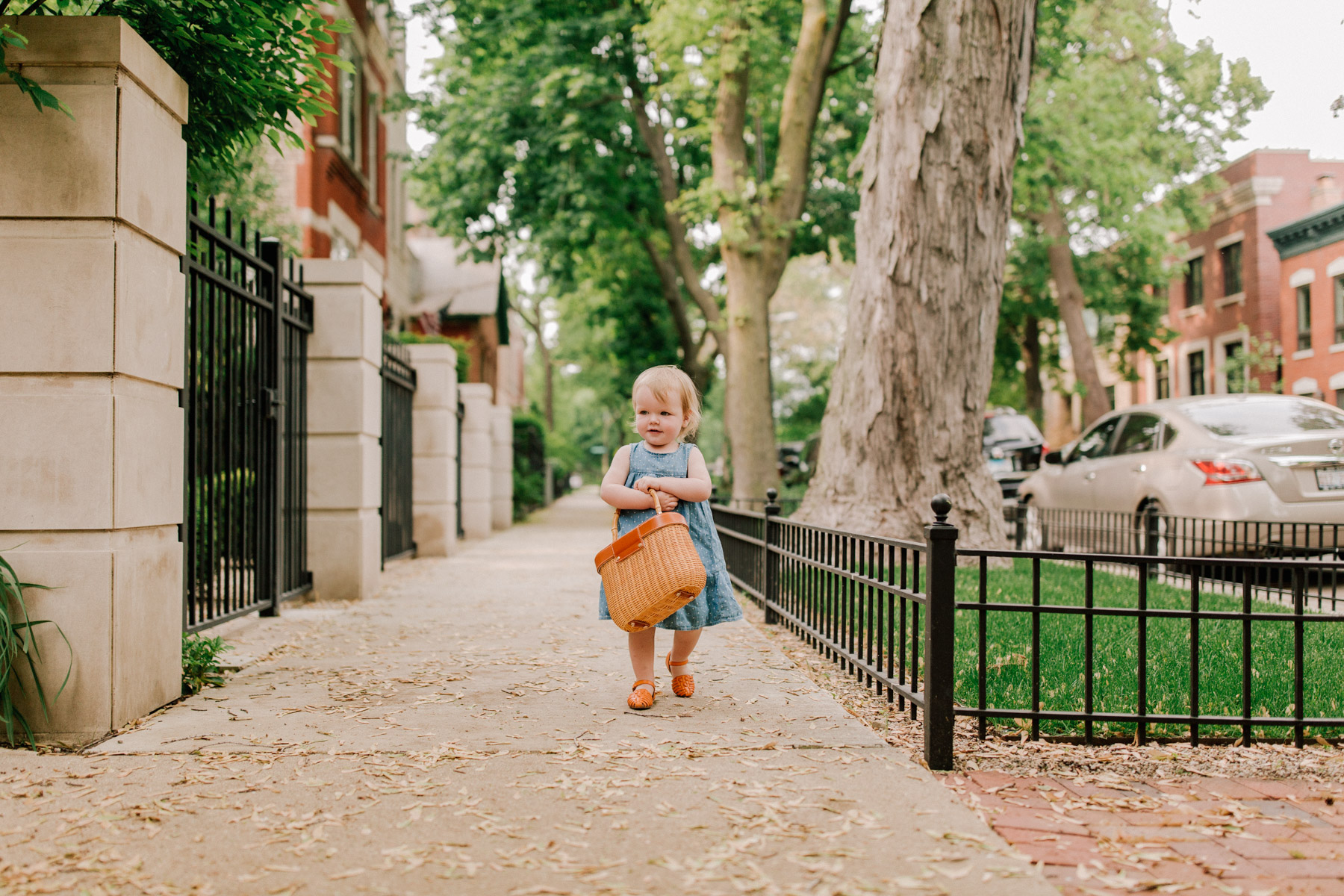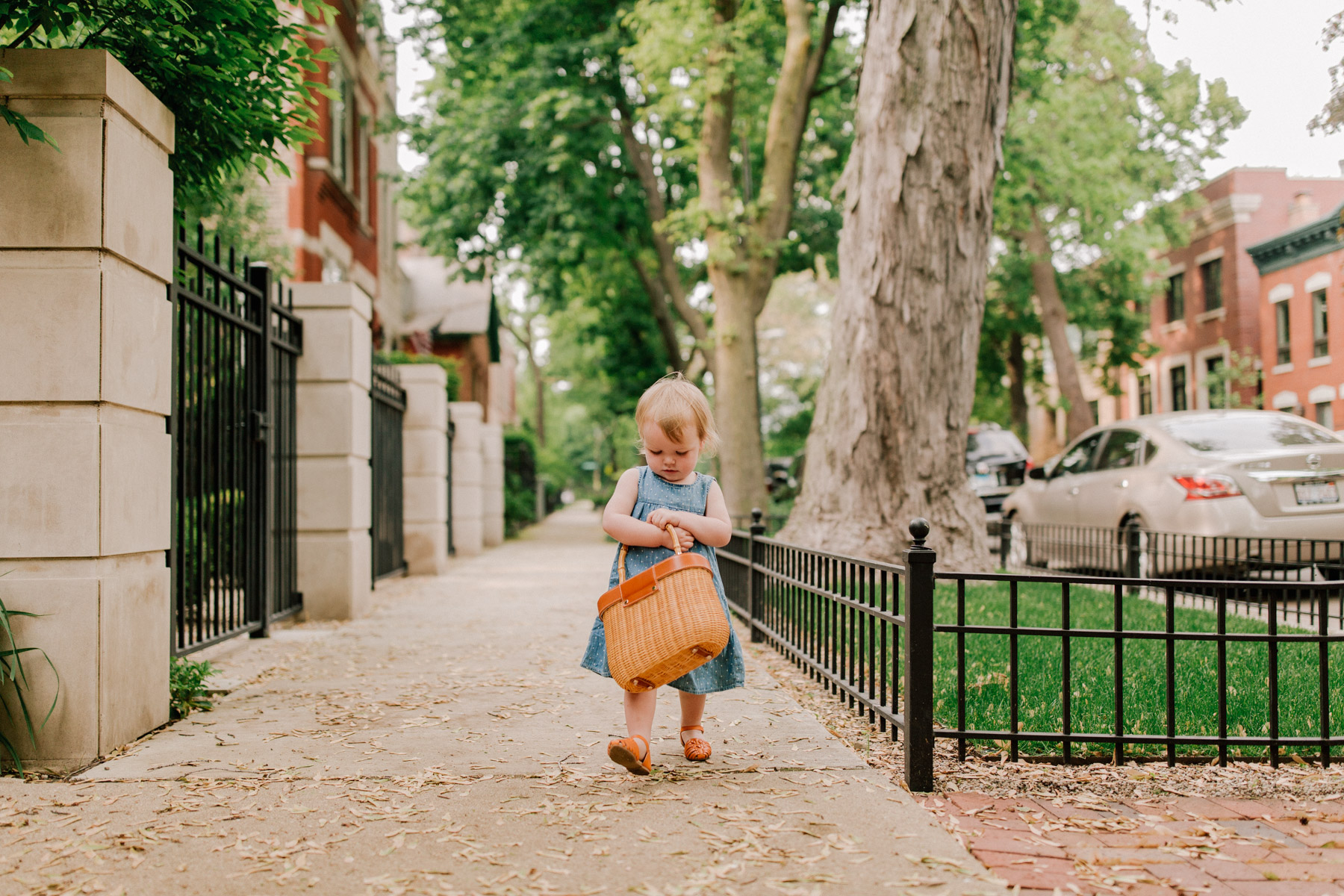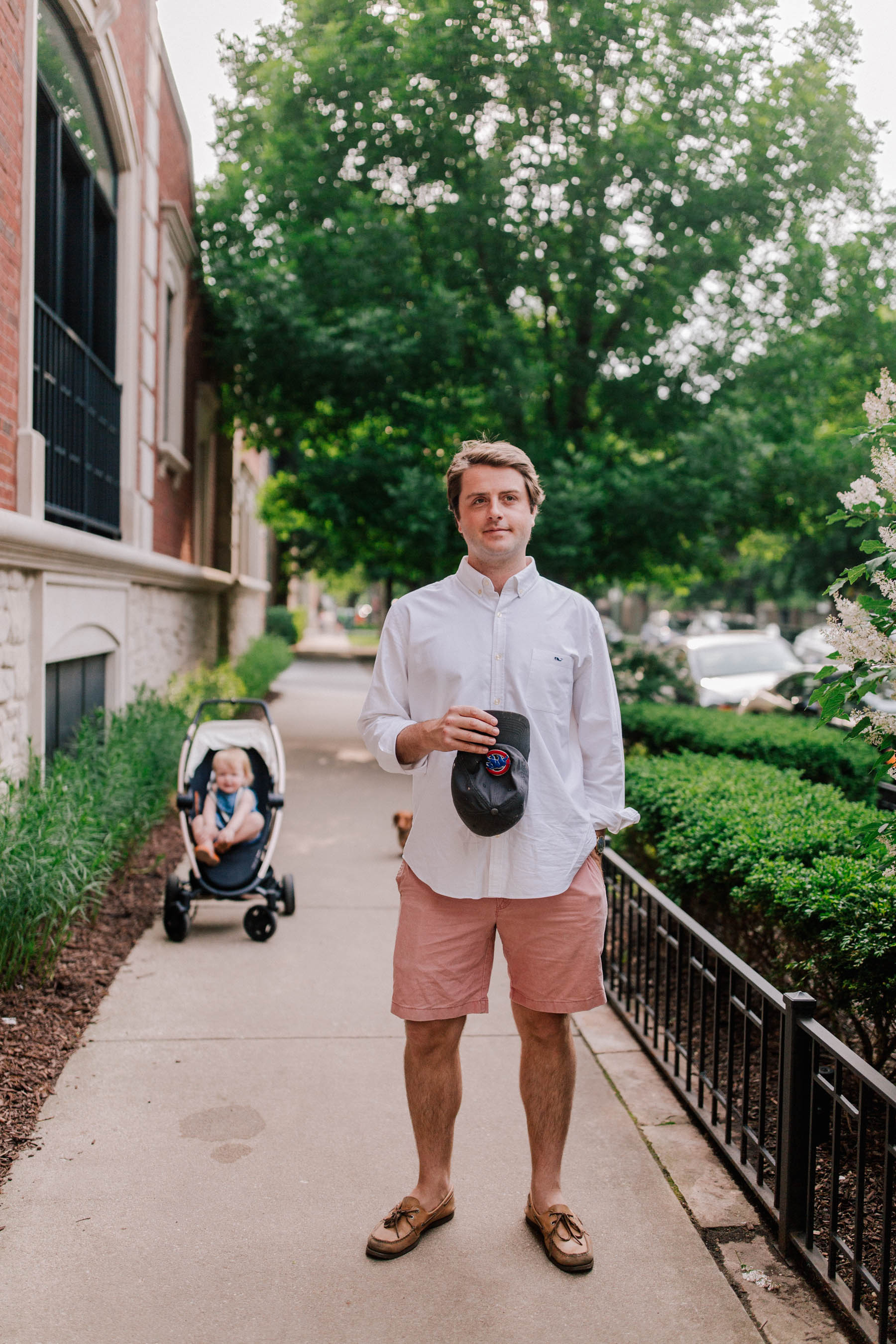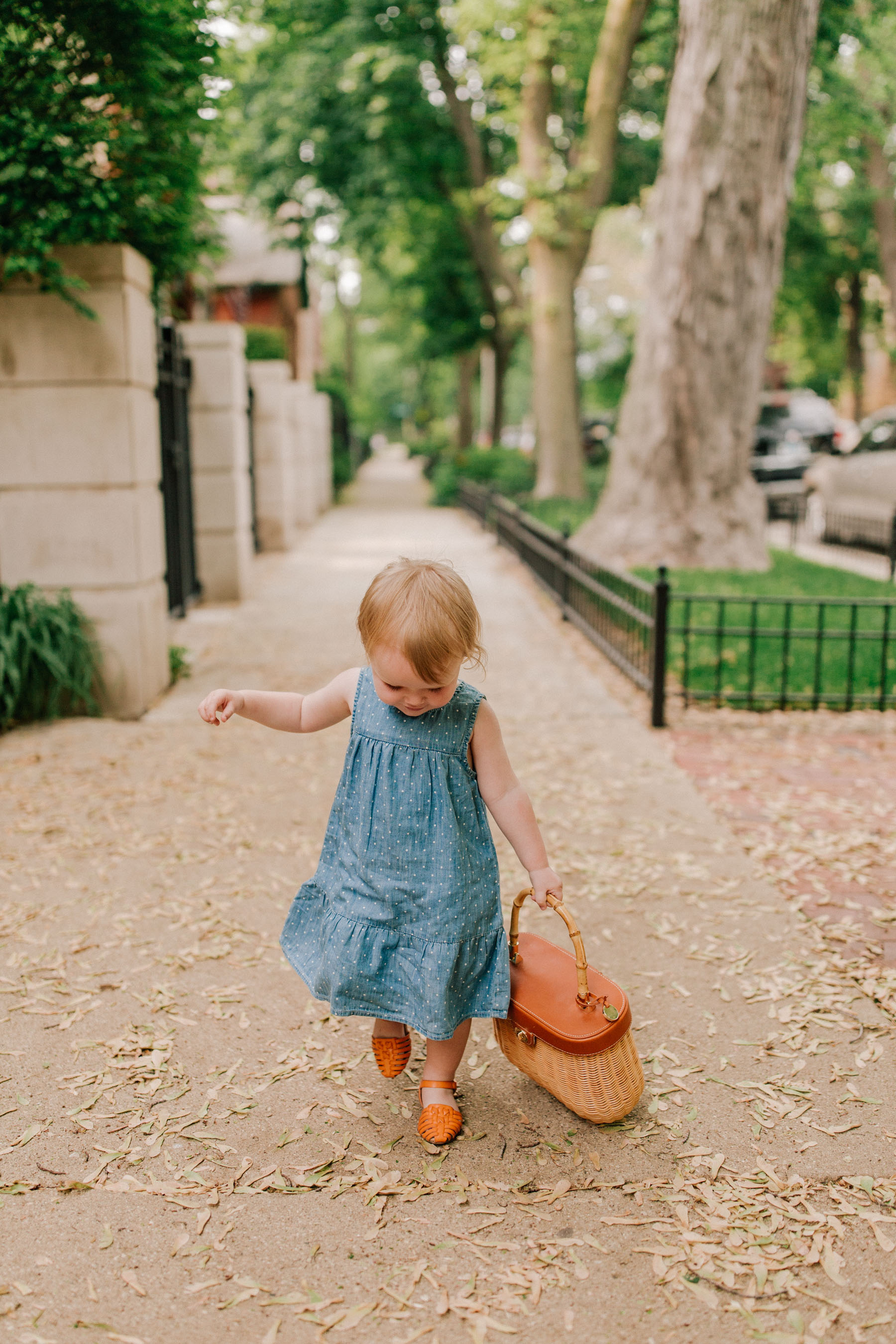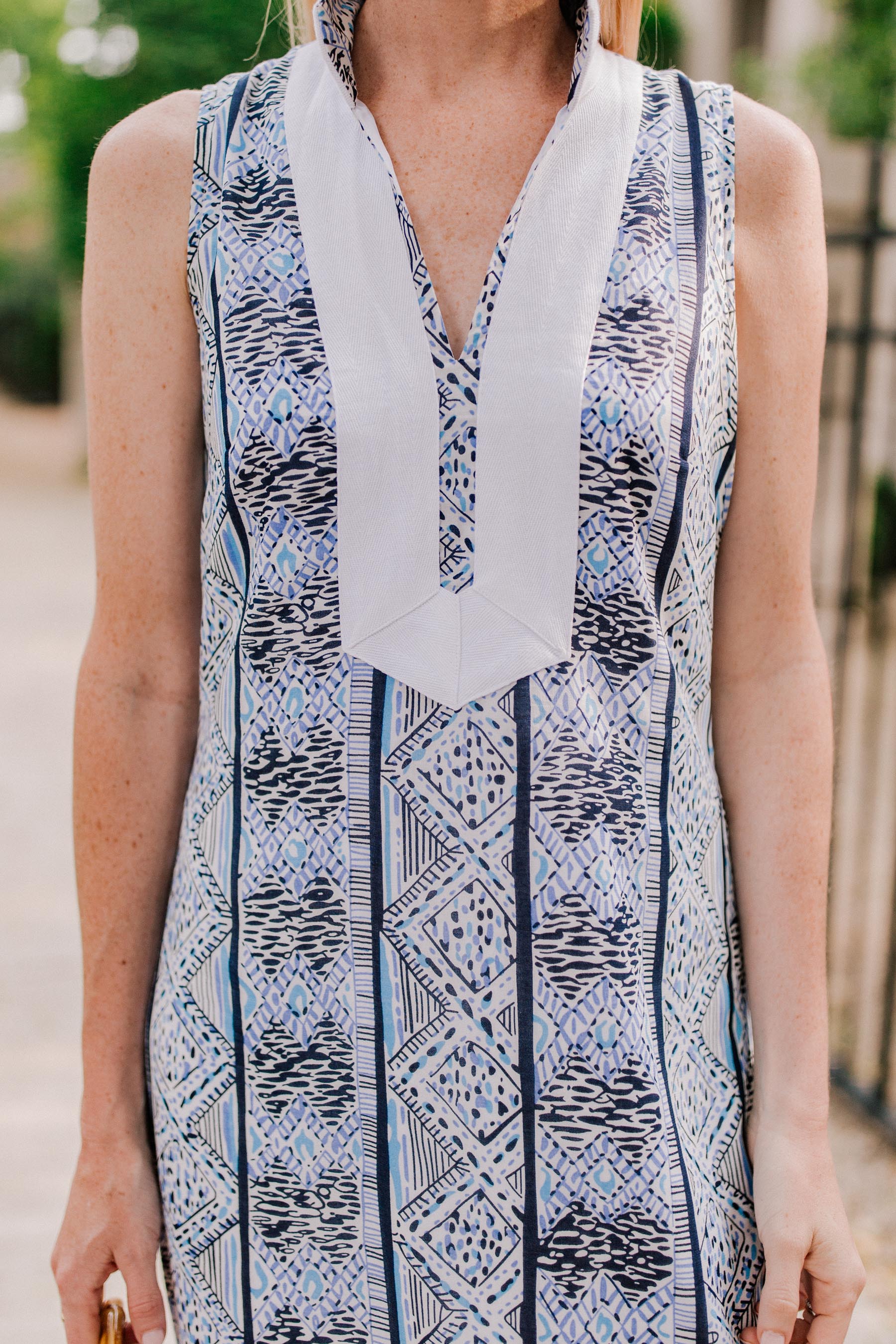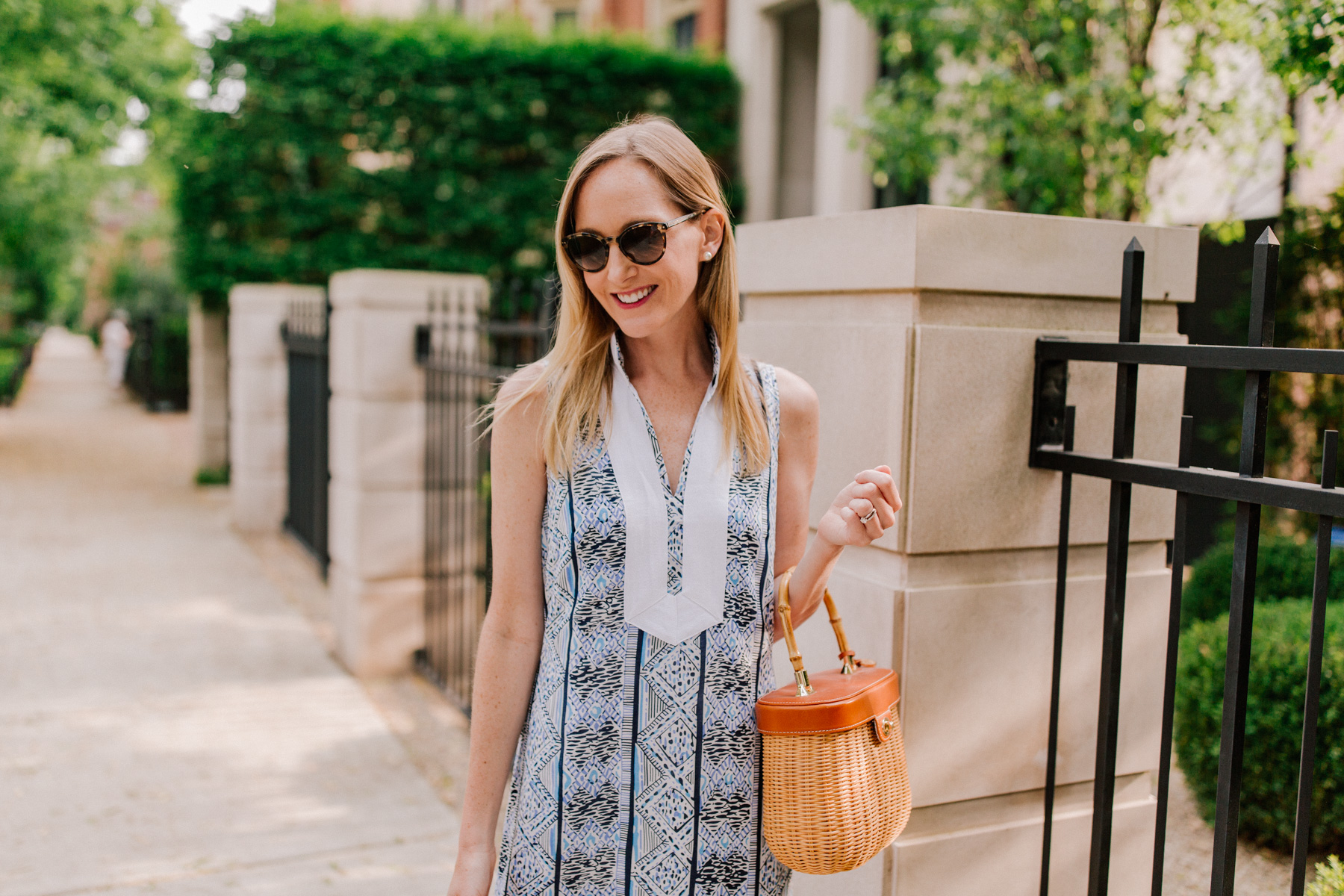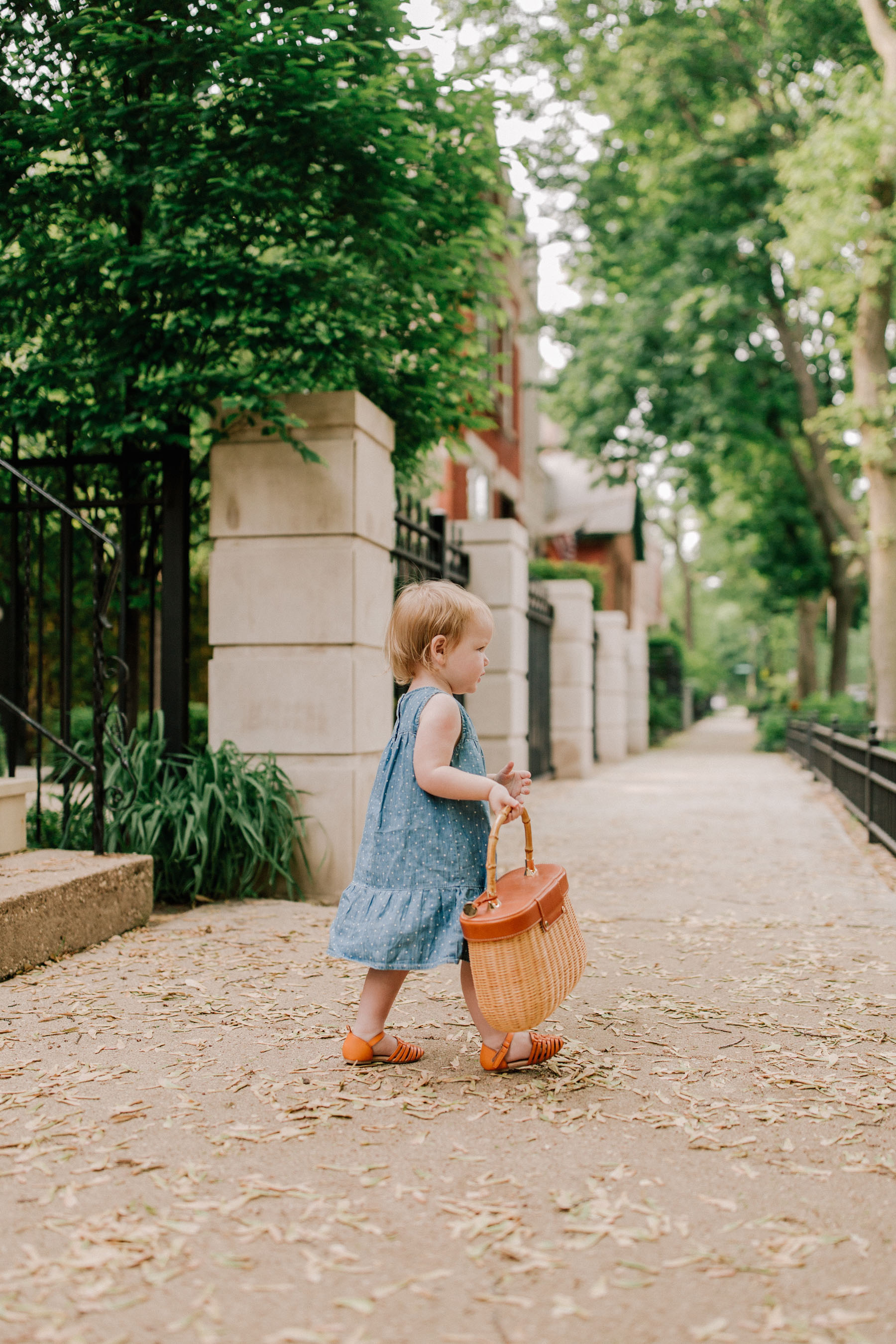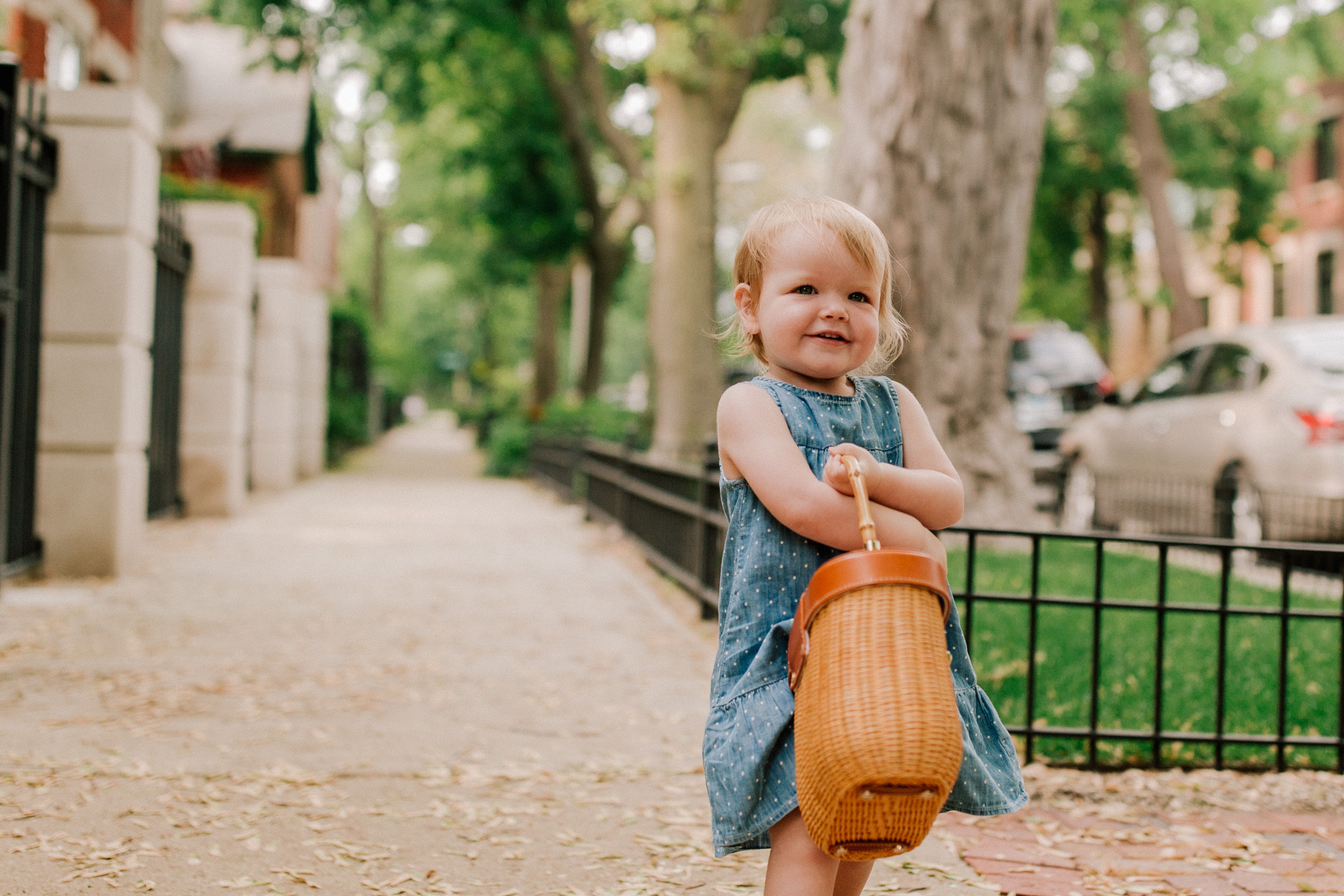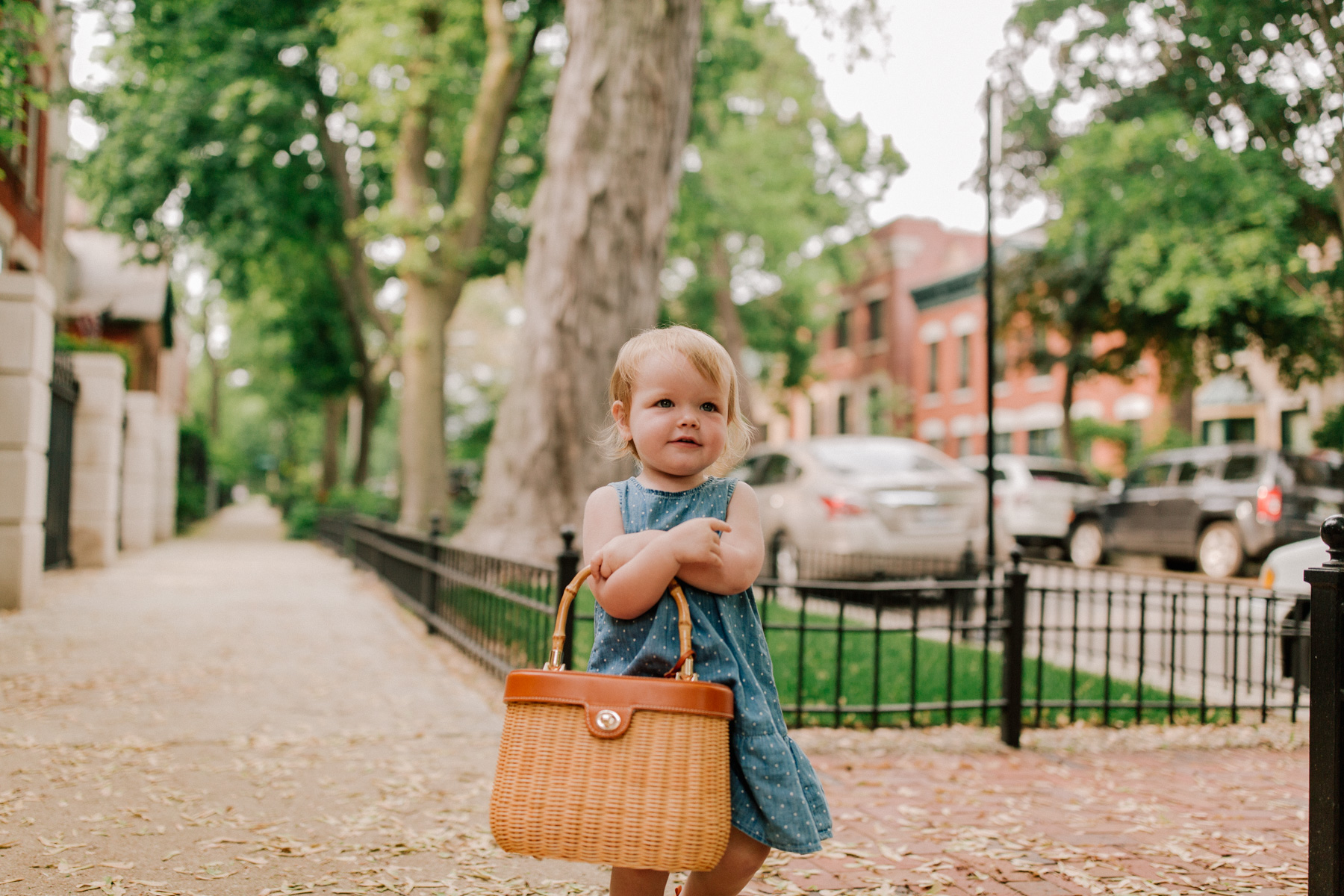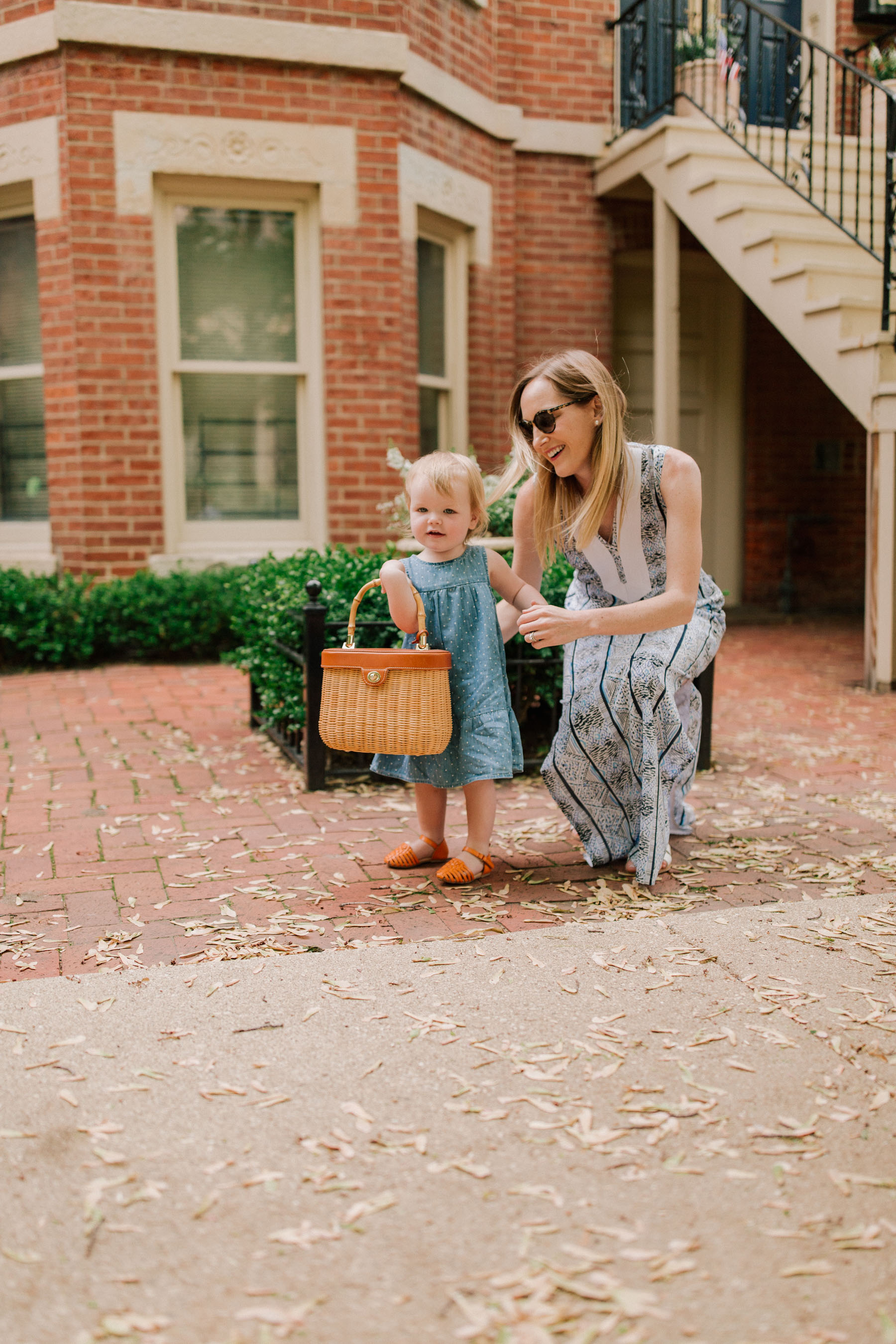 Shop the post:
Sail to Sable Maxi Dress c/o (And have you seen that the scalloped dress is BACK?! Here's the other maxi dress I'm in love with.) / Bridge Sandals (Amazon carries them as well. Also adore the Everlane version.) / J.McLaughlin Bag c/o (This one, this one, and this one are super cute, too!) / Similar Sunglasses / Emma's Dress and Sandals (Women's version here and here.)
Remember: The Nordstrom Half-Yearly Sale is ON! Here's my complete guide to shopping the sale. :)
Sale shoes:

Sale clothing:

Sale accessories: