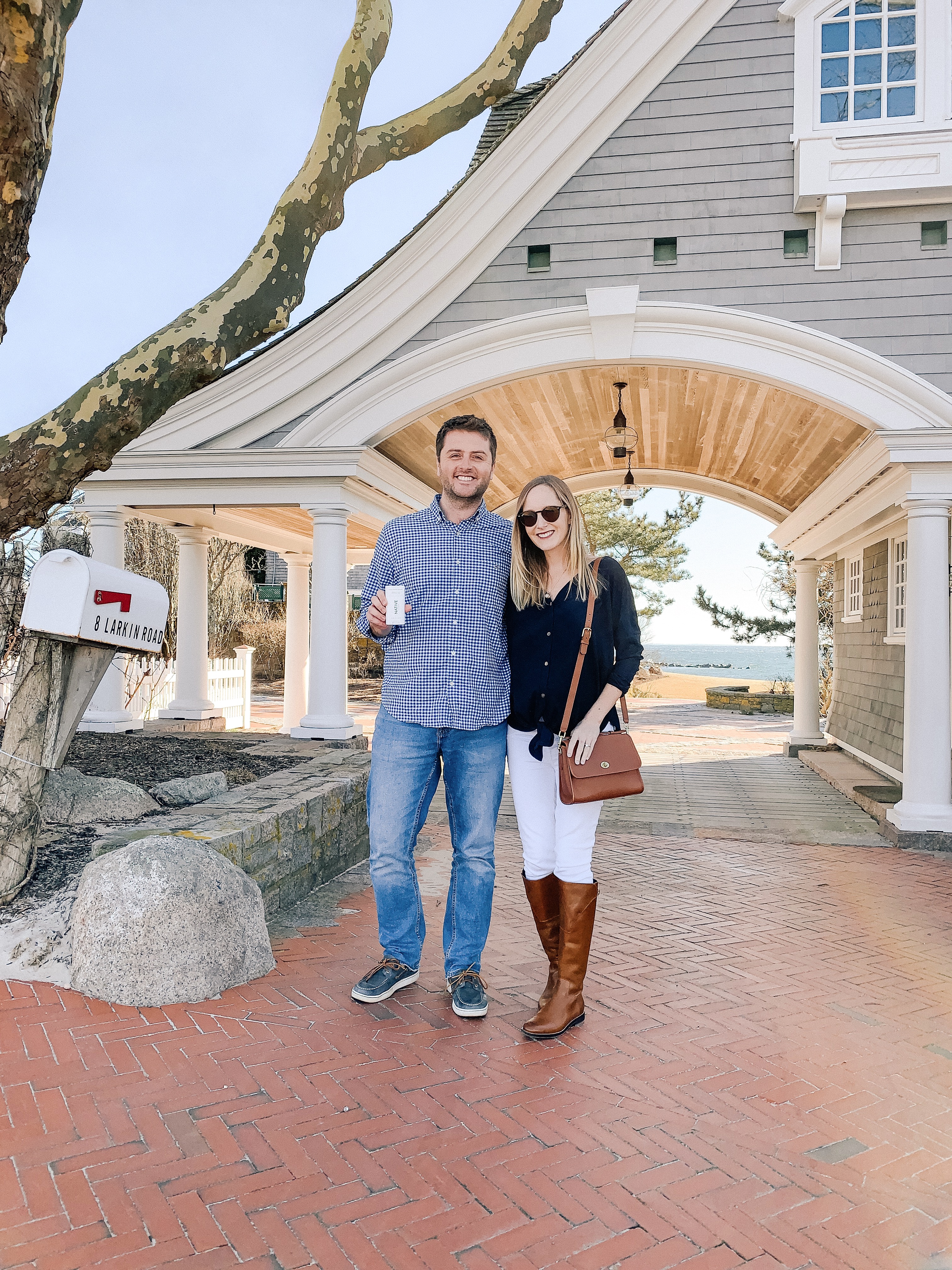 Mitch here!
Here's a bit of truth for you today: While the rest of the world is out soulfully cycling and orange theorizing, I'm mostly polishing off my toddler's snacks. And unlike many in our generation, I prefer to focus on the non-essential oils; you know, the ones that are typically used to deep-fat fry. To add insult to injury, I recently "Konmaried" my fat pants in a fit of unbridled optimism about a new diet… but instead, I gained a bunch of weight and now have no pants and have been wearing gym shorts and a parka around Chicago. Doin' great over here.
Yes, it's been nearly three months since I made my New Year's resolutions.
And as much as I'd like to fill this blog post with excuses, it's time to own up to the fact that I started out strong and then fizzled out. But this is a pretty common problem with New Year's resolutions, right? I mean, perhaps we should make "New Quarter Resolutions" instead. Those seem like something that we could actually stick to!
So here are my resolutions for Q2: some simple, easy changes I think I can realistically make to improve my health and wellbeing, considering what the upcoming quarter has in store for me. (I mean, it's not like a bunch of free time is going to magically appear once we have another baby. 😜)
But me know what you think! Any suggestions on how to increase my chances of success? I'd love to hear!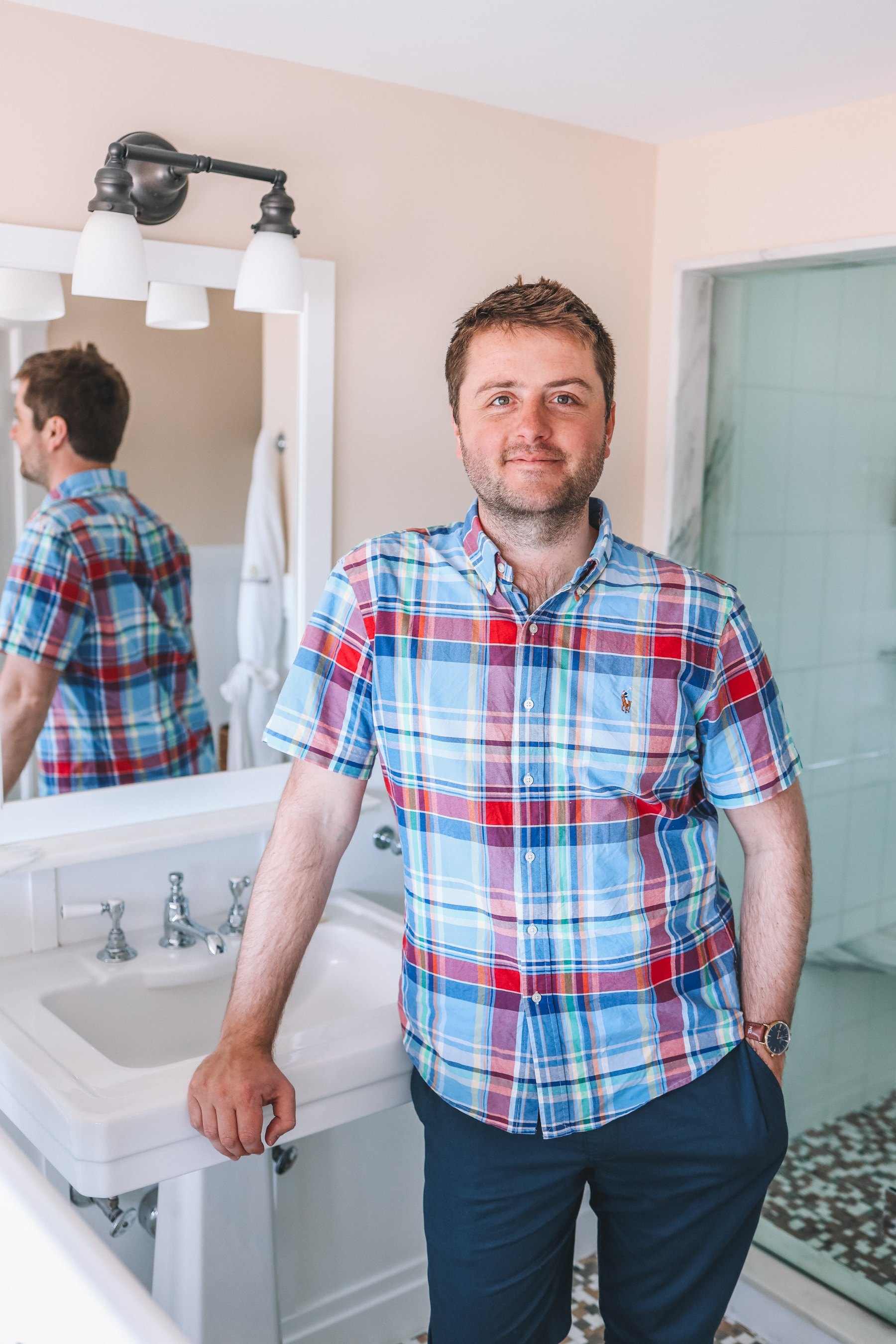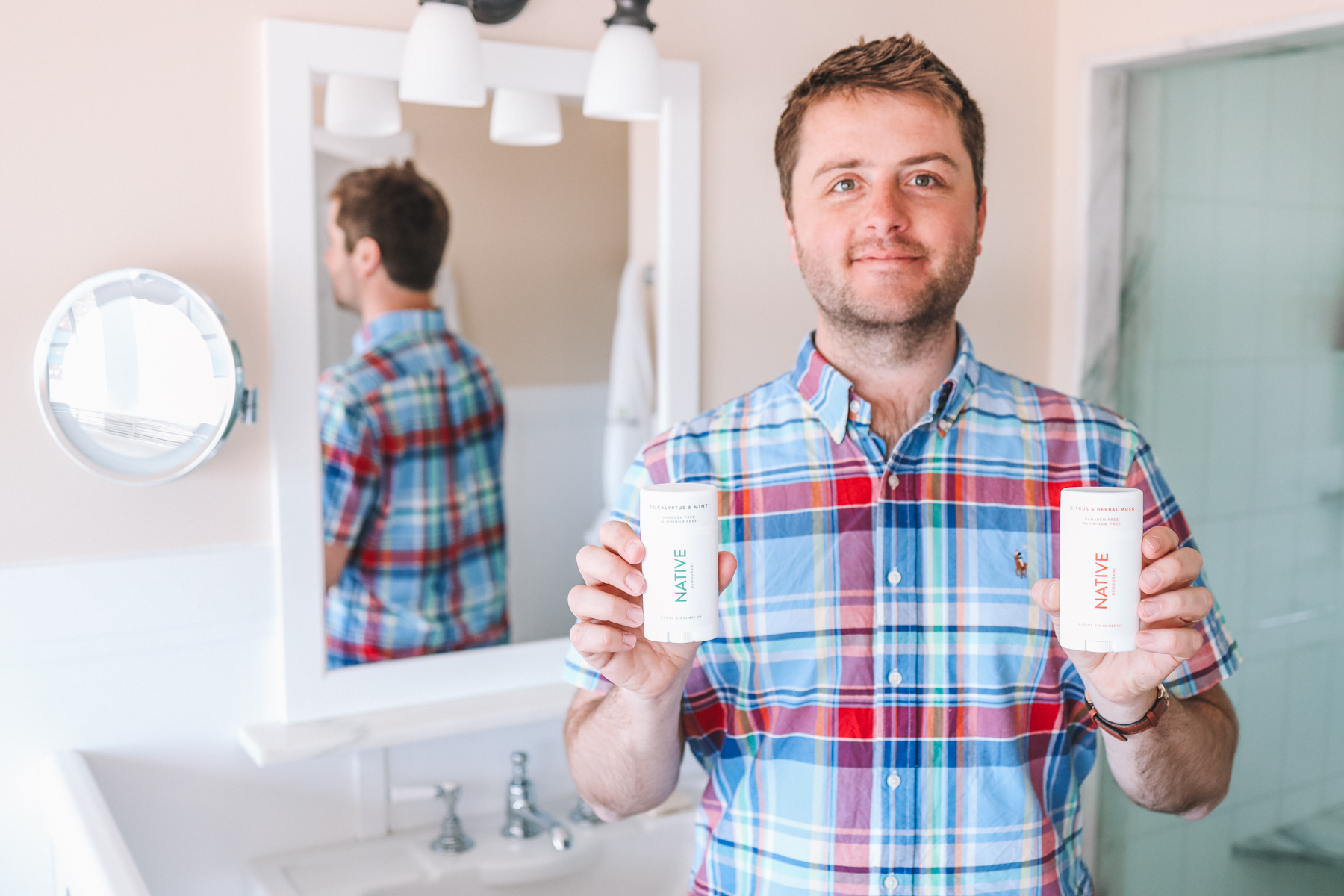 An easy first step is to take care of what I put on my body every day. I've always hated my deodorant and never really put much thought into why that was. It sort of stung when I put it on, got all gunked up after applying, and left embarrassing marks on my t-shirts that I wouldn't notice until I got home from work.
If you spend even a second researching deodorants, you're bound to find a lot of articles on Native. The company has an astonishing 5,000 five-star reviews online, and it's also fixed every deodorant complaint I could possibly come up with. Even better, Native uses only easy-to-identify ingredients… and, unlike most other all-natural deodorants, it actually works to eliminate body odor.
Most importantly, though, Native doesn't rely on aluminum or parabens to get the job done.
If you're unfamiliar with the situation, aluminum is an effective antiperspirant agent as well as a stinky bacteria destroyer, but there are studies that link its use to both Alzheimer's and breast cancer. Similarly, parabens are synthetic additives which destroy microbes and make products shelf-stable, but some scientists believe that over exposure to them can result in hormone abnormalities and possibly even cancer.
The European Union even banned certain Parabens from cosmetic use. I should mention that these studies have been disputed, and the FDA approves the use of aluminum and parabens in household products. But if there's a viable option to avoid spreading this stuff all over myself every morning I might as well go with it, right?
And Native deodorant is that viable option. I'll admit that I was skeptical at first, as natural deodorant makes me think of stink. But it's actually just as effective as any other deodorant I've ever used, yet it doesn't have the usual tendency to gunk up and stain my shirts. If you're interested in trying it, it's available for both men and women, and you can find it at Target and Walmart, which is really convenient. (It's not like you have to special order it or anything! My favorite, btw, is the Eucalyptus and Mint variety.) There's also Native Body Wash, which has all the same benefits plus eliminates the need for bar soap, which is just awful. Get out of here with that stuff!
Have you tried it yet? Would love to know what you think!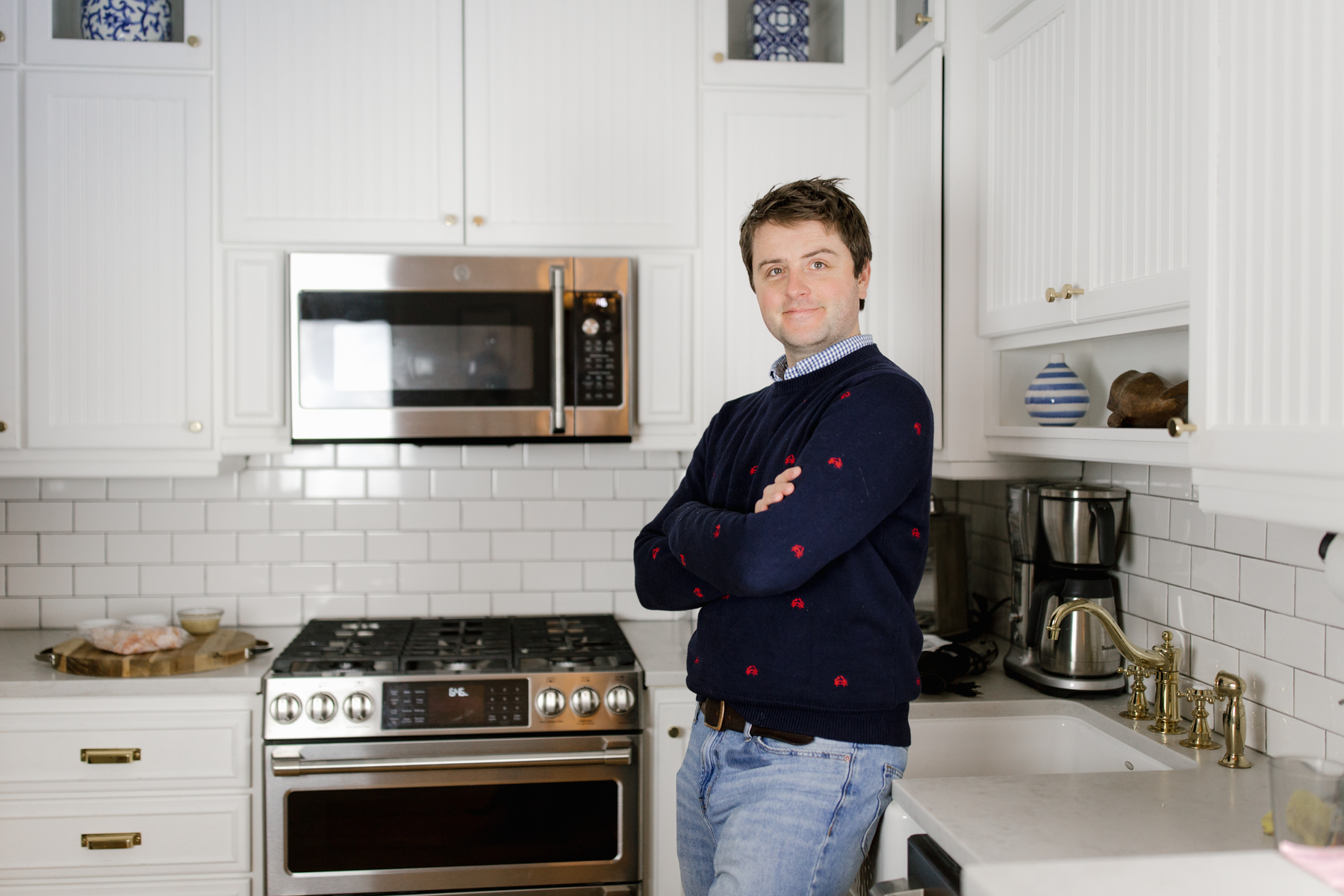 2. Begin "intermittent fasting" again
I think my most fundamental health failing is that I eat too much food, which sounds taboo to even discuss but it's definitely true. I love eating, and if I'm not careful, bad things will happen.
Intermittent fasting is a simple system in which a person limits the amount of time he or she spends eating. A standard beginner diet involves eight hours of eating and 16 hours of fasting, and I've been mostly doing it for like two months now. (Though I took breaks while traveling.) Practically speaking, this just means that I skip breakfast (in favor of black coffee and water), that I limit carbs and snacking throughout the day, and that I stop eating after a late dinner. There's no fanciness to it at all. I just eat less stuff.
Honestly, it's not that hard. You sort of learn to love getting hungry in the morning in the same way that you love a sore muscle after working out. It's just a little reminder that I'm doing something good for myself. But yeah: I definitely took some time off from this during our travel season, but now that we're on "lockdown" for the arrival of Baby #2, I'm being way stricter about it. More on this to come, I guess!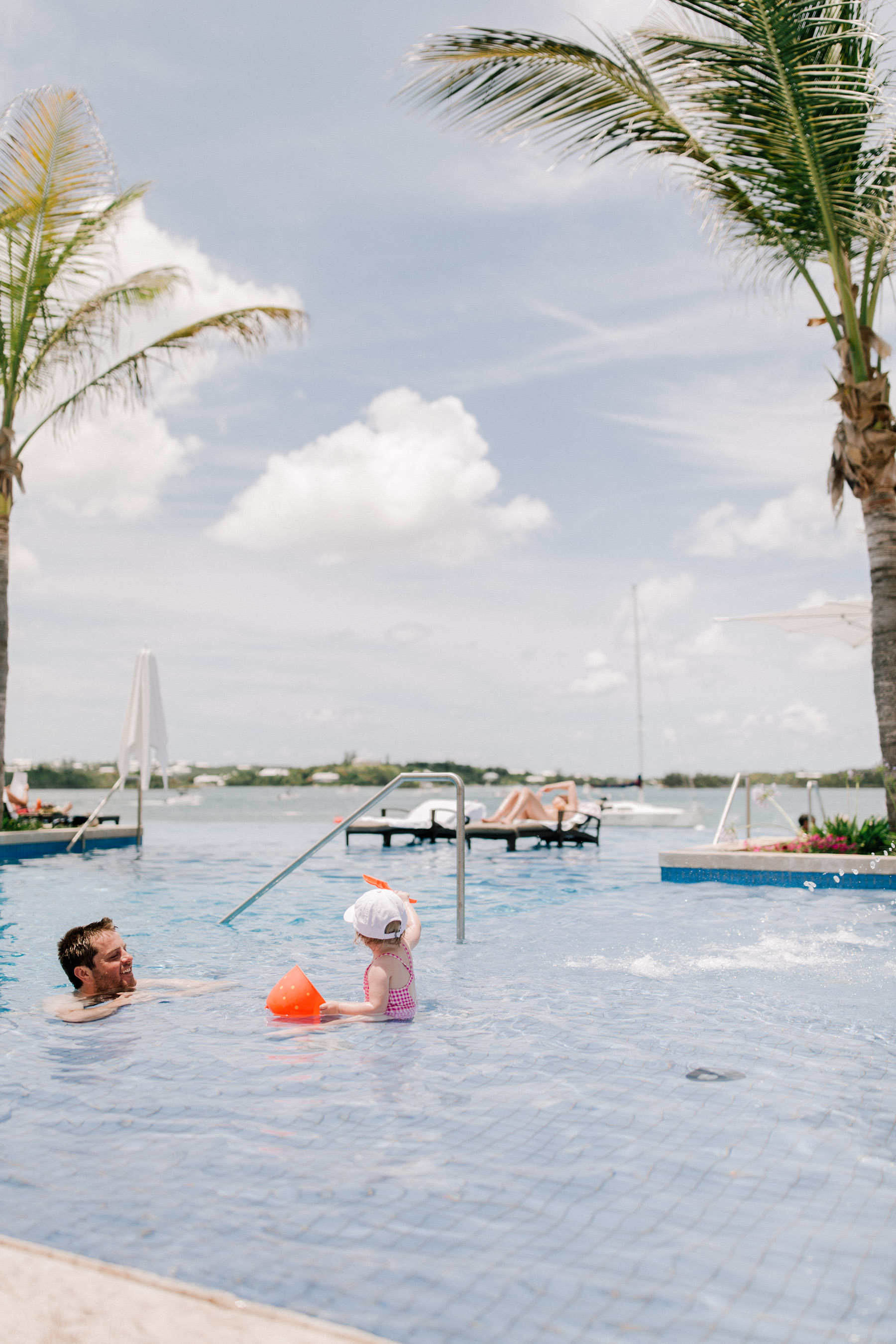 3. Work out for 30 minutes after peewee drop off
Similarly, now that Kelly and I are home from our season of travel, I'd like to start up a healthy exercise routine again. Granted, I on't have a lot of time to spare these days, but Emma's peewee program is actually in a gym. I'm already there every day because of this, and I really have no excuse, haha.
What I'm thinking is swimming, running or weight lifting right after drop off, before I start working, for 30 minutes. I started last week and it's been going well! Thirty minutes per day just doesn't eat into my work day or productivity that much, but it has the power to make a big difference.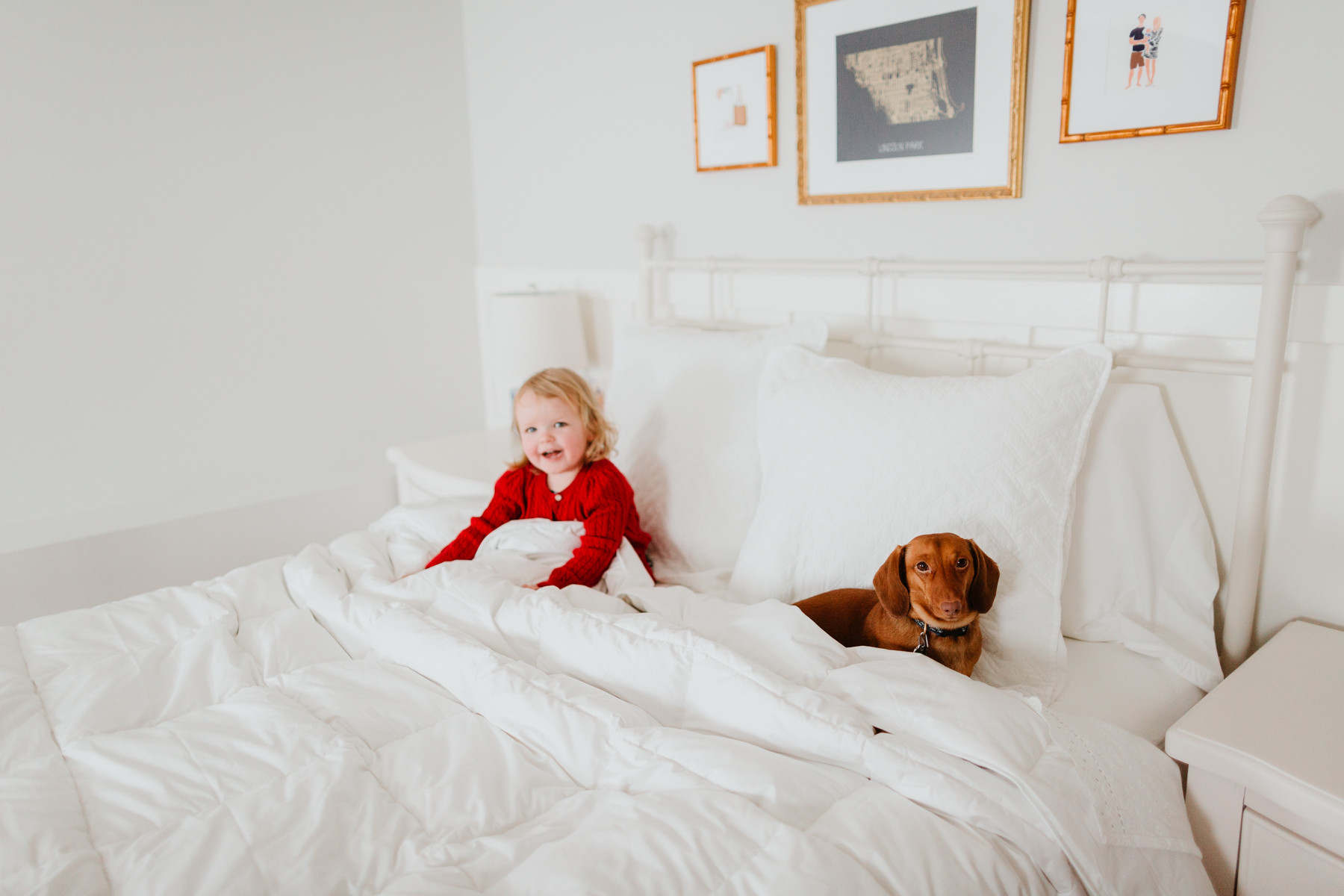 4. Get an additional hour of sleep every night
I don't sleep enough. Between late-night work sessions and Emma's early morning wake-up calls, I'm often pullin' in five to six hours. Many days I walk around in a sleepy haze, and I know that the lack of sleep will pose serious potential health problems down the road. I also know that when the baby joins the party, my sleepy time will be in even shorter supply–unless I'm willing to get serious about getting to bed on time. So this quarter, I vow to get into bed an hour earlier every night. It's been a week so far, and I feel better already.
I've also come to realize that I wasn't accomplishing that much by staying up super late anyway, as I was so sluggish during that time! With the extra sleep, I'm now way more productive during the day and therefore actually getting more done. Funny how that works, huh?
Mitch. OUT!
This is a sponsored conversation written by me on behalf of Native. The opinions and text are all mine.