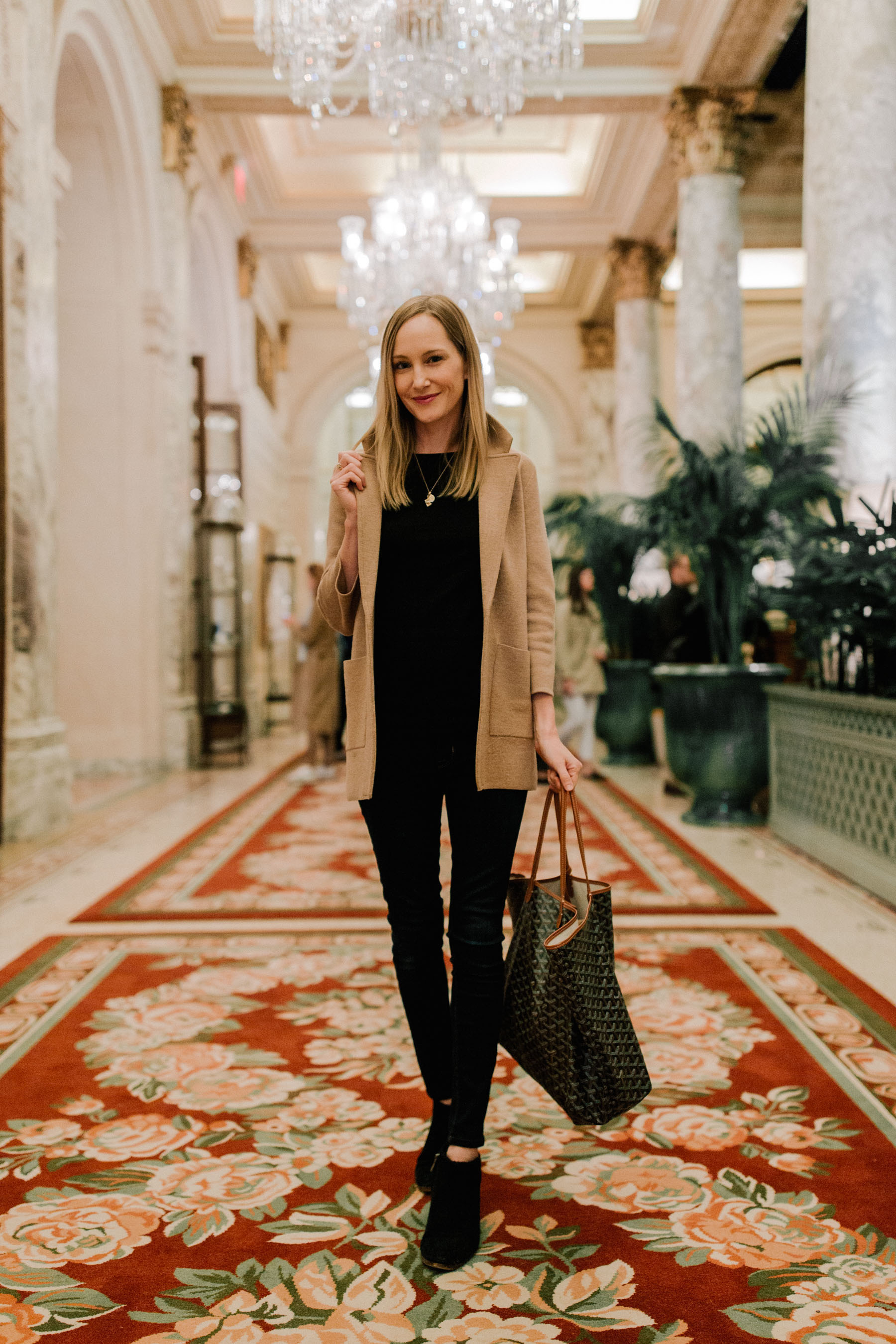 J.Crew Sweater Blazer (Available at Nordstrom, too.) / Skinny Jeans / Perfect T-Shirt / Black Suede Booties / Initial Necklace / Burberry Scarf (Kids' snood version here. Fraction of the price but totally fits adults!) / Goyard Tote (Similar Tote Here)
Mitch here!
I'm starting to feel like a travel correspondent with this blog. When I first sat down to write this post, we were in New York. And in the intervening weeks, we've visited Seattle, Philadelphia, and the Jersey Shore. Not to mention Kelly's week in the Bahamas. And I'm currently sitting in Kelly's parents house in Bucks County.
But you've already heard all of this. ;) And I'm not here to complain! It's been awesome. I mean, come on. We love Chicago, but there really isn't much to say about the city right now.
"Hi, all! The air is so cold outside that it will freeze your fingers together even though it's April. Better luck tomorrow!"
That's about it. ;)
These pictures were taken on a weekend trip to NYC a few weeks back. We love New York to the point of obsession, and, on this particular trip, Emma stayed in Illinois. As a result, we undertook a 48-hour bar crawl across Manhattan that should qualify us for an award.
Kelly and I spent nine years exploring New York City, and never came close to understanding even a small portion of what it has to offer. Worse, the city apparently continued on without us, and in the last four years, has closed many of our favorite spots. Gone are East Village Cheese, Croxleys, Blarney Cove and Blue Ribbon Bakery. Even our school in the Bronx closed.
I don't want to sound like one of those annoying "good old days" kind of people. We had an incredible trip. In addition to drinking an embarrassing number of beers, we spent our time poking around a few of our remaining favorite spots. These pictures were taken at the Plaza Hotel during a coffee break between a chilly walk in Central Park and a chilly 5th Avenue shopping spree. (Kelly forgot to pack shoes for the Bahamas. In her defense, we had a lot going on.)
It still sort of blows my mind that we can just walk into the Plaza and buy coffee. Like, am I qualified for this? But we love warming up there, and exploring the halls and shops. Per usual, I gawked at New York's upper crust taking their afternoon tea and Kelly geeked at Eloise's Suite in the basement. She even has an Instagram account!
New York is about to burst into spring and it will wear it well. The city will come alive with warmth and color, and we won't be there to enjoy it. I'd like to think that some day way down the road Kelly, Emma and I will call ourselves New Yorkers once again, but for now, a long weekend here and there will have to do.
Mitch. Out!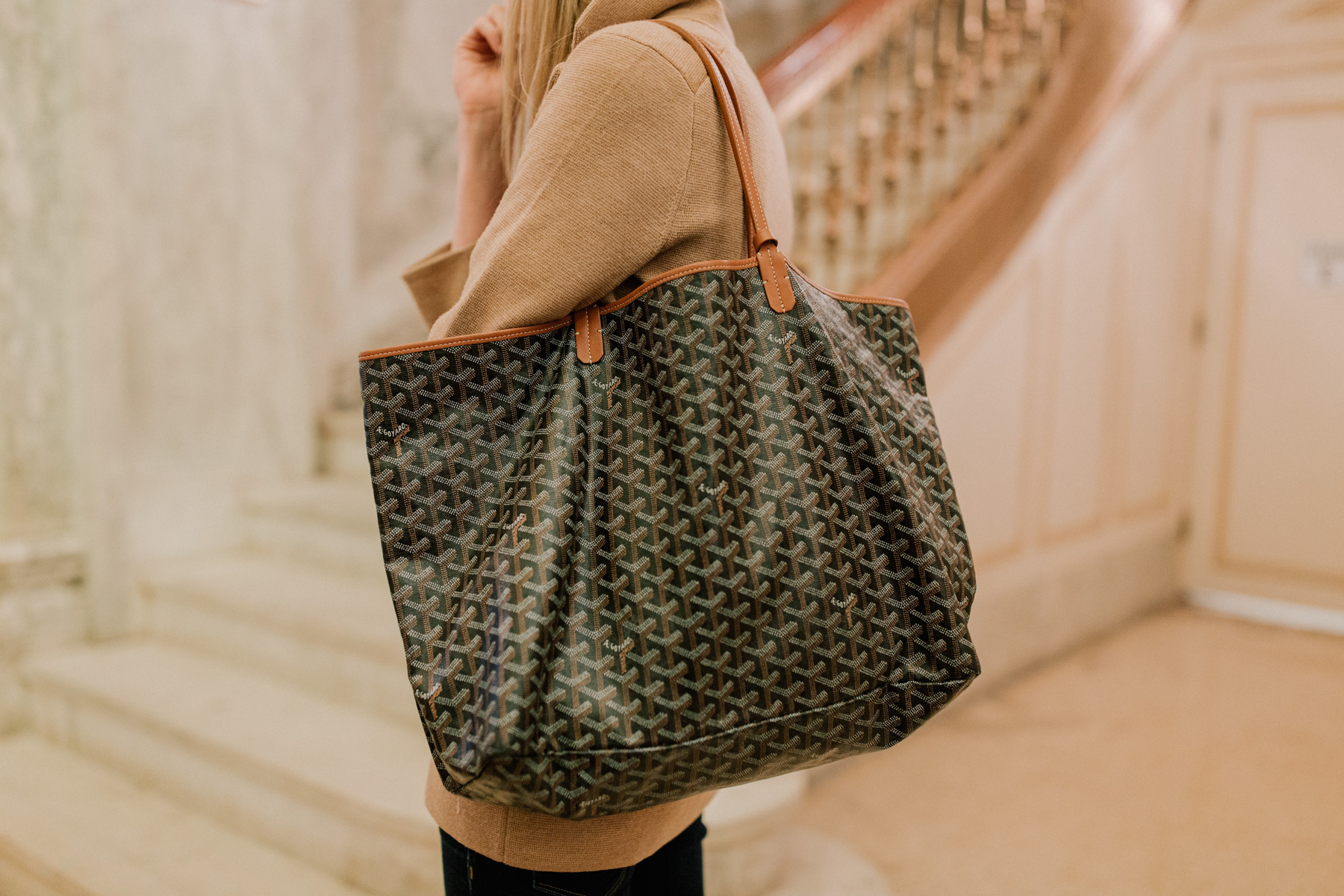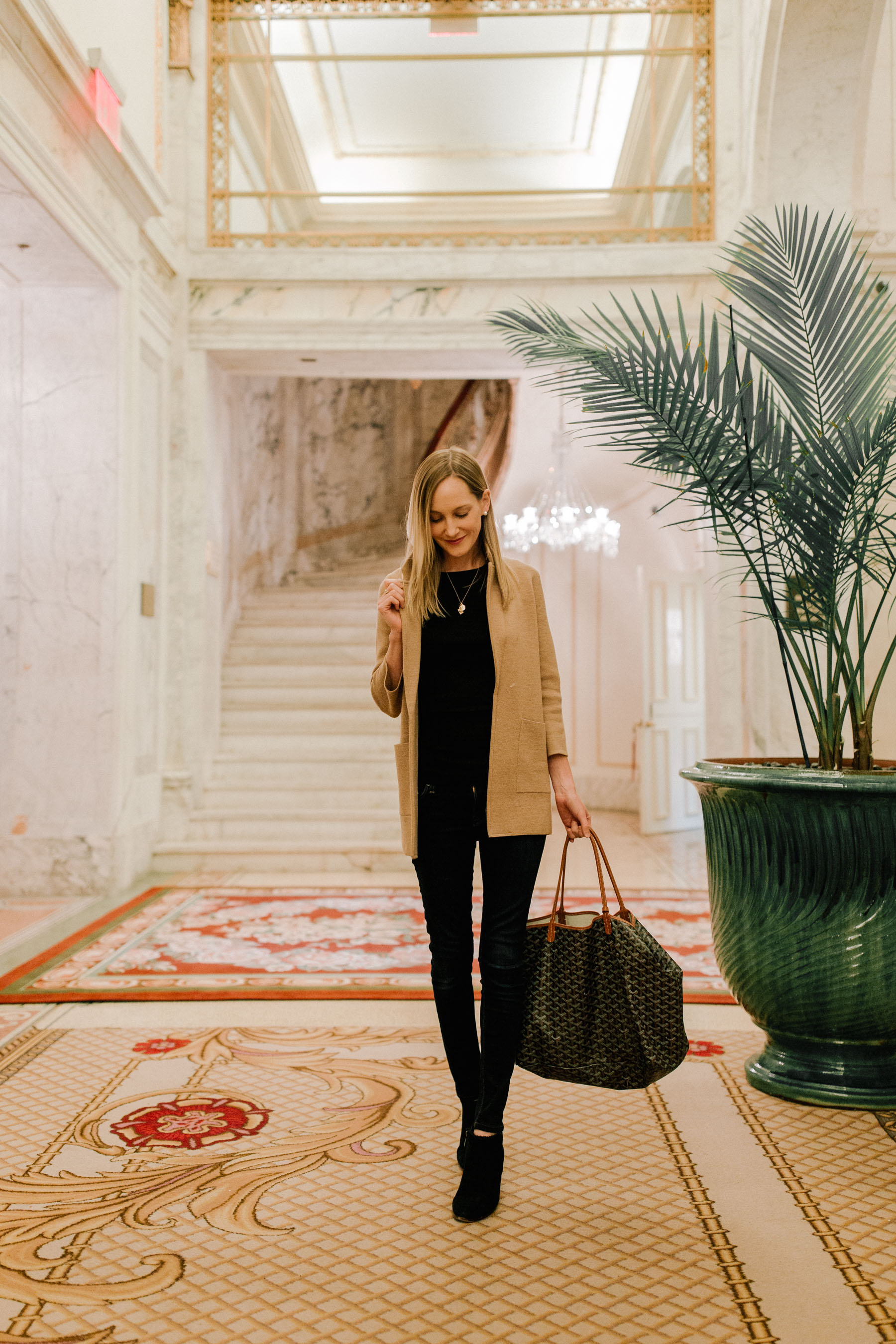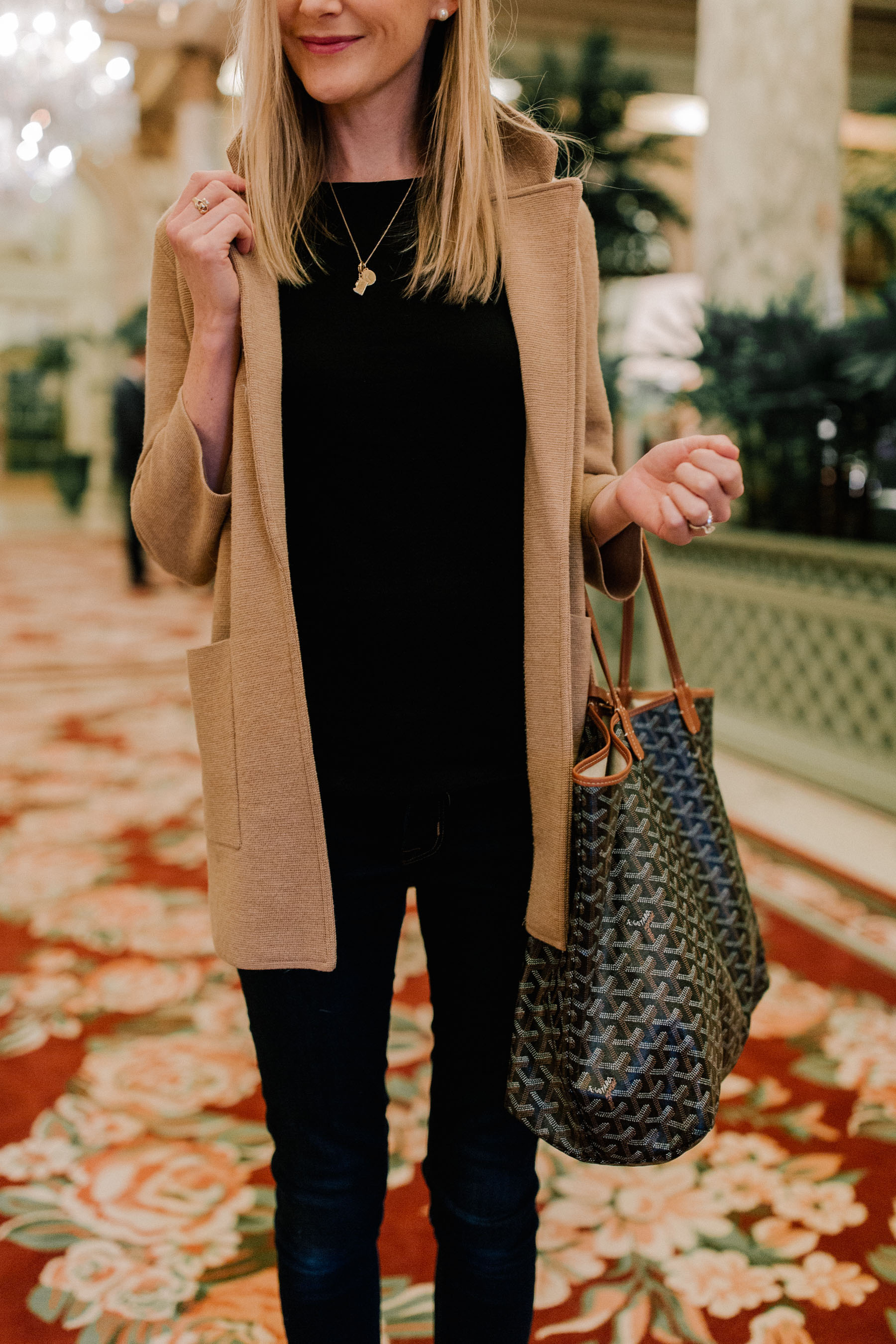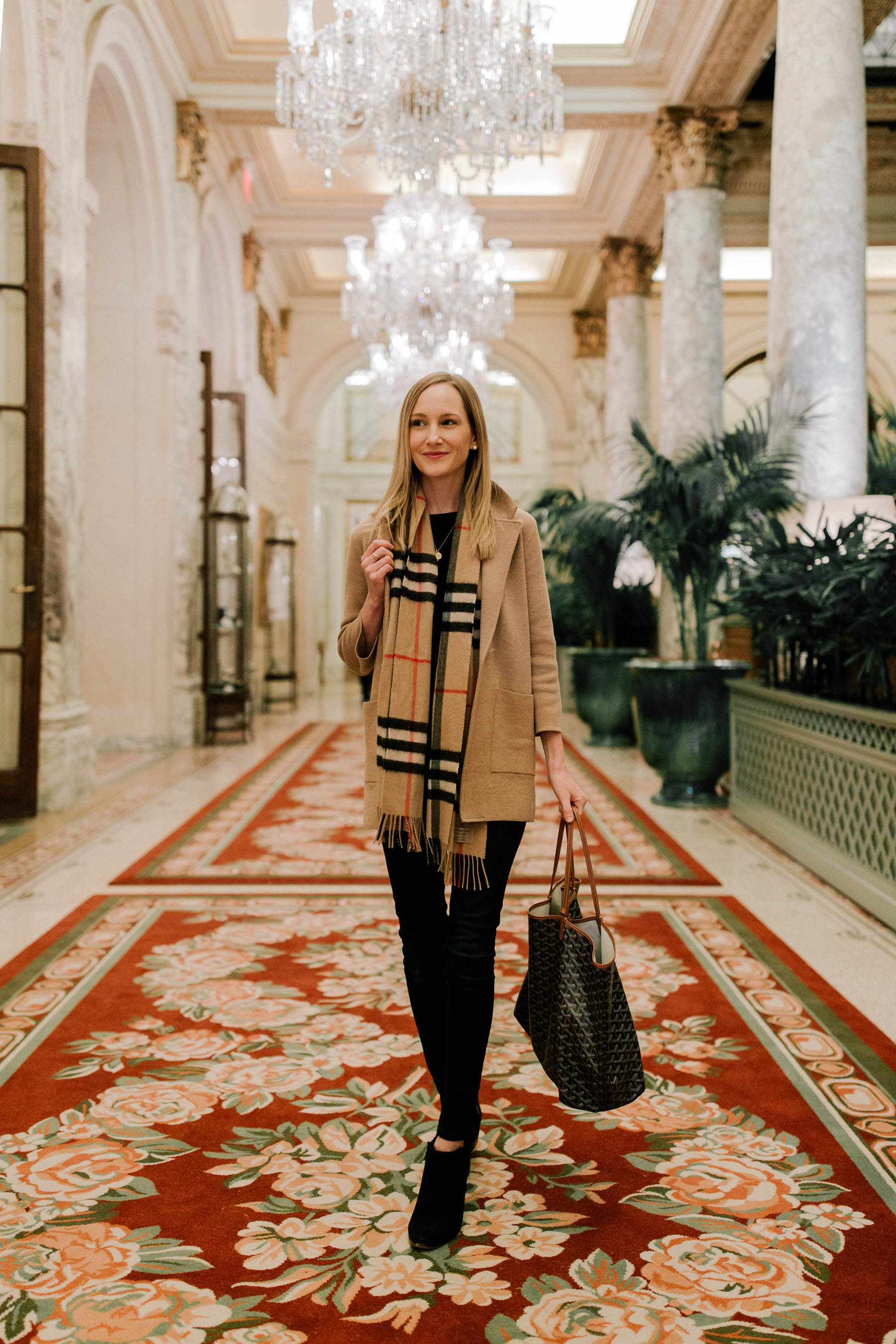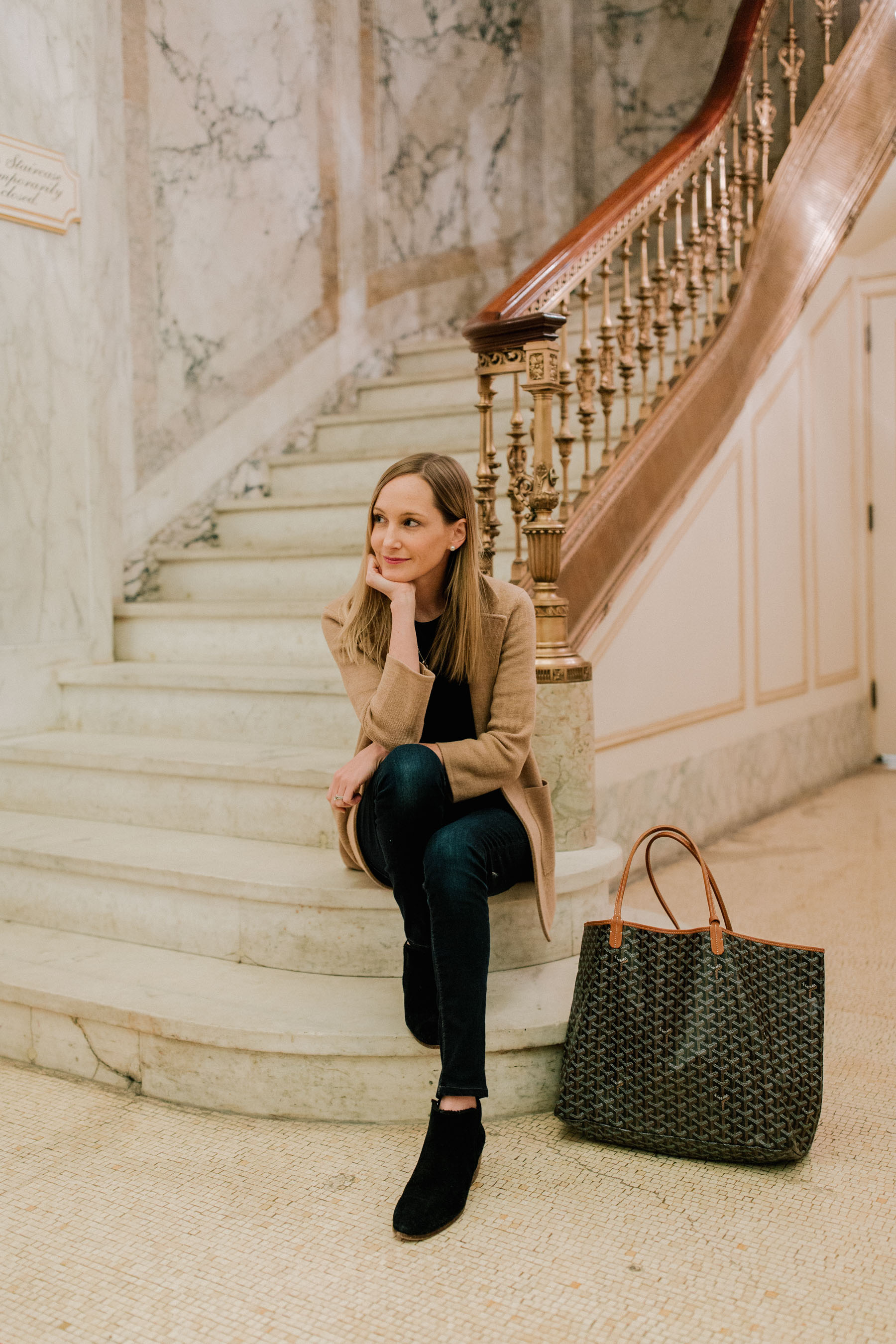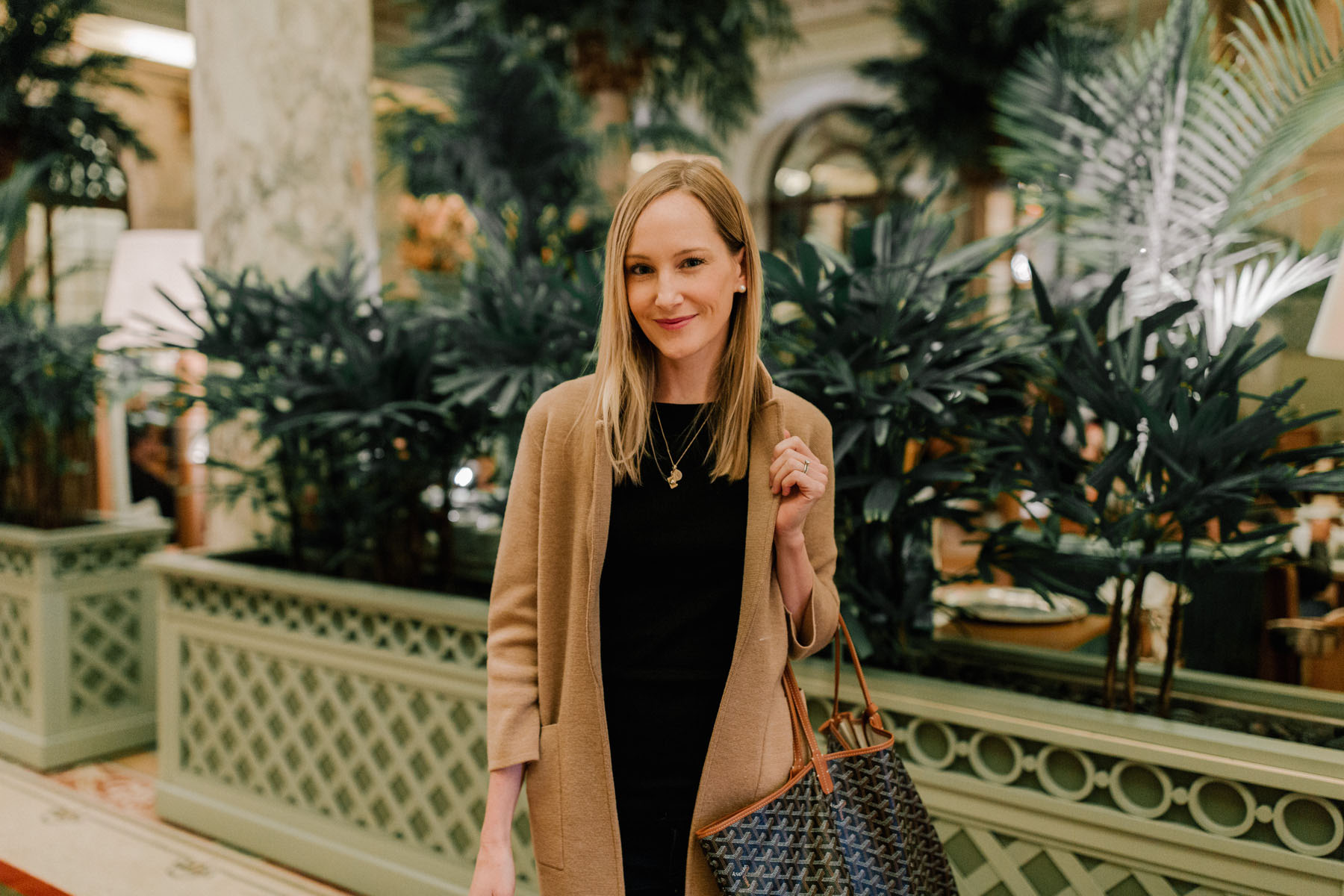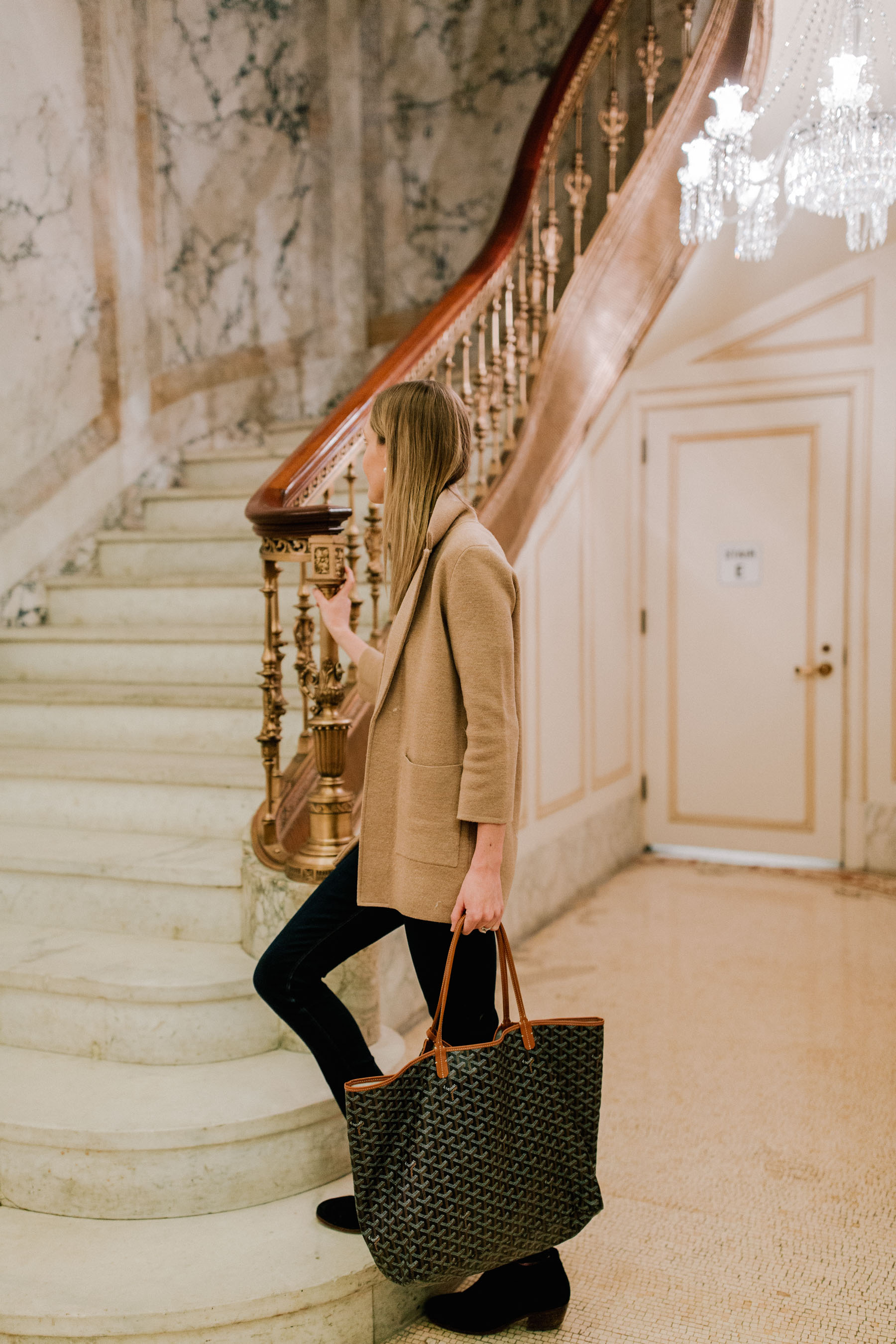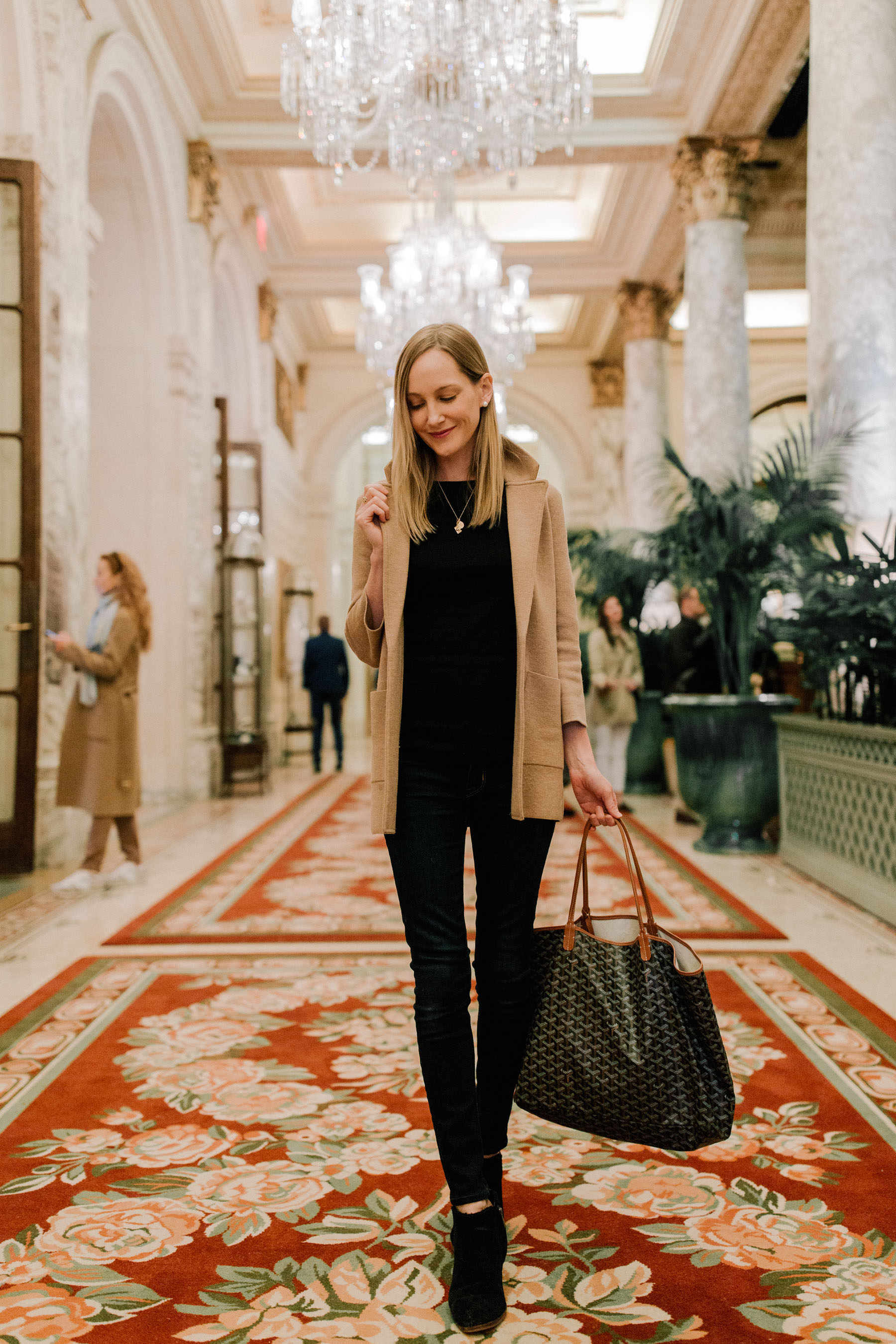 Shop the Post
J.Crew Sweater Blazer (Available at Nordstrom, too.) / Skinny Jeans / Perfect T-Shirt / Black Suede Booties / Initial Necklace / Burberry Scarf (Kids' snood version here. Fraction of the price but totally fits adults!) / Goyard Tote (Similar Tote Here)
SaveSave