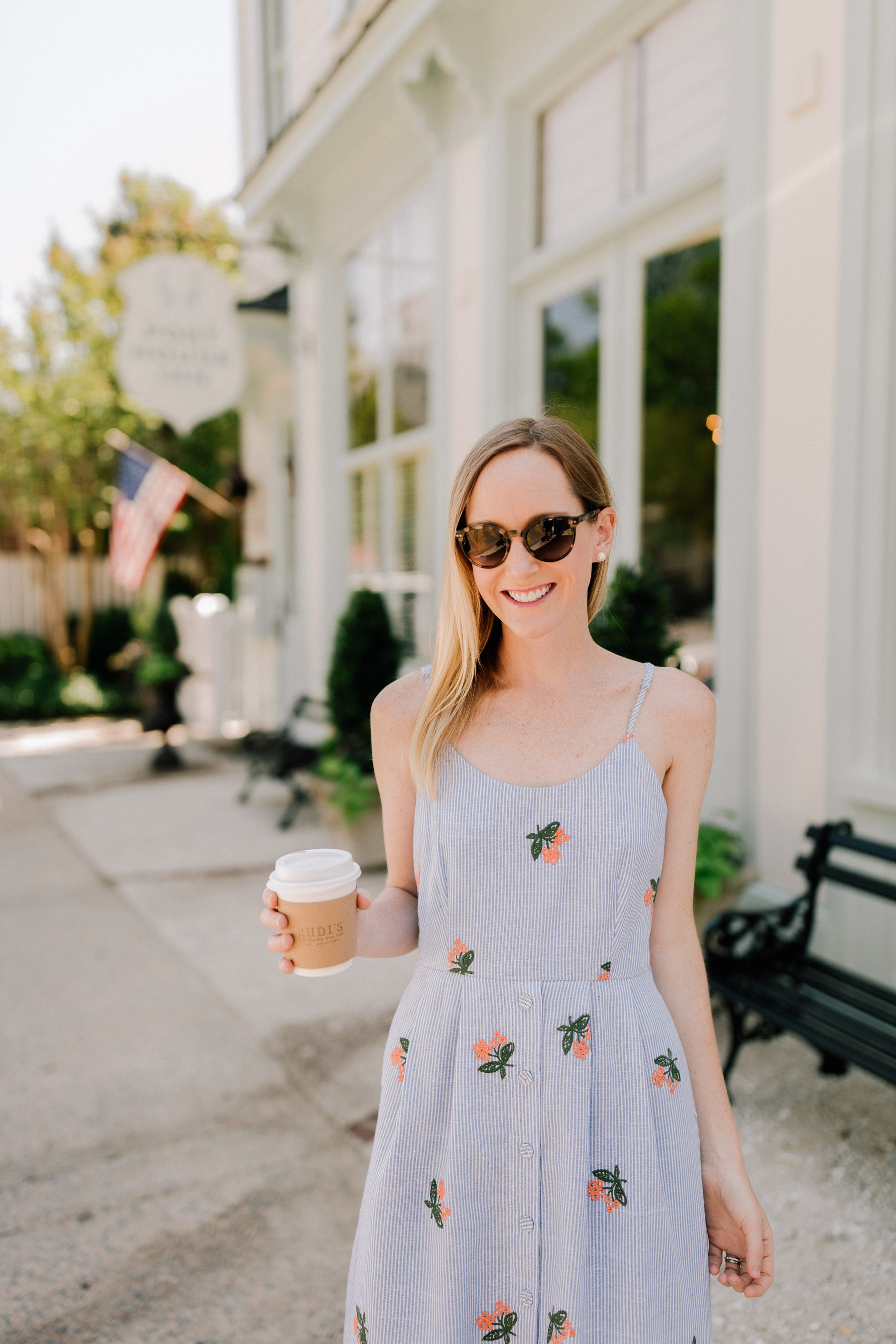 Meg and Marie "Kelly" Dress (Use code "KELLYINTHECITY" for free shipping, and simply comment on this blog post to enter to win the dress!) / Everlane Sandals c/o (The Steve Madden pair is great, too.) / Longchamp Backpack (Also love the leather version. Swoon!)
Mitch and I recently explored Old Village: a historic, stunningly beautiful, and quaint neighborhood in Mount Pleasant, South Carolina. We grabbed coffees at Rudi's Old Village Wine Shop (which also serves great coffee 😂), and then just just walked up and down the streets for a couple of hours taking in the warmth and admiring the scenery. So many white picket fences and perfectly manicured gardens overflowing with flowers. (I sprinkled a few iPhone photos into this post so you can get an idea of what it's like!) Certainly worth a visit if you're ever in the Charleston area since it's a quick 10-minute drive from the city. :)
But let's talk about the dress I'm wearing in these photos, because I'm giving one away today!
The story
Last year, my mother-in-law, Lisa, retired from her teaching job–over 20 years of service! Such an amazing accomplishment!–but she still keeps in touch with a lot of her coworkers. One of them, Megan (a longtime Kelly in the City reader!) was recently chatting with another teacher, and she made the connection that Mitch was Lisa's son. :) Long story short, Meg got in touch and told us about her new (adorable) online boutique called Meg and Marie, and here I am wearing the "Kelly Dress" from her shop! Such a small world.
If you've been following along here for a while, I taught English for seven years, and Mitch taught math for 10… and we have the utmost respect for teachers. It's such an important job, and I'm downright astounded by those who are able to juggle teaching and side gigs. (I tried to run a photography company while teaching and it was almost the death of me, haha.) I'm beyond proud of Meg for launching her dream business, and so excited to share some of my Meg and Marie faves and give away the dress I'm wearing in these pics!
I'm obviously head over heels for the "Kelly Dress," which features blue stripes, coral flowers, and the cutest ties in the back. (Note: it runs totally TTS. I'm wearing my normal size here.)
But I'm also crazy about this striped romper, this peplum bow top, this bell sleeve top, this striped wrap ruffle dress, and these cropped pants. (Use code "KELLYINTHECITY" for free shipping, btw!)
Bow back dress giveaway details
There are two ways to enter to win the "Kelly" dress. Which, no, wasn't named for me. Just a funny coincidence! But yes: since there are two ways to enter, you can enter twice!
Enter via Instagram. Today, I'll be putting up a post with some easy directions: simply follow @kellyinthecity + @megandmarie and comment on the Insta. That's it!
Comment on this blog post. Per usual, you can say anything as long as it's relatively nice. ;) Just be sure to leave your email in the following format so I can contact you: name [at] domain [dot] com.
Good luck!
Also, congratulations to Abigail H. for winning the Vineyard Vines clutch giveaway and to LeAnne S. for winning the striped tote giveaway!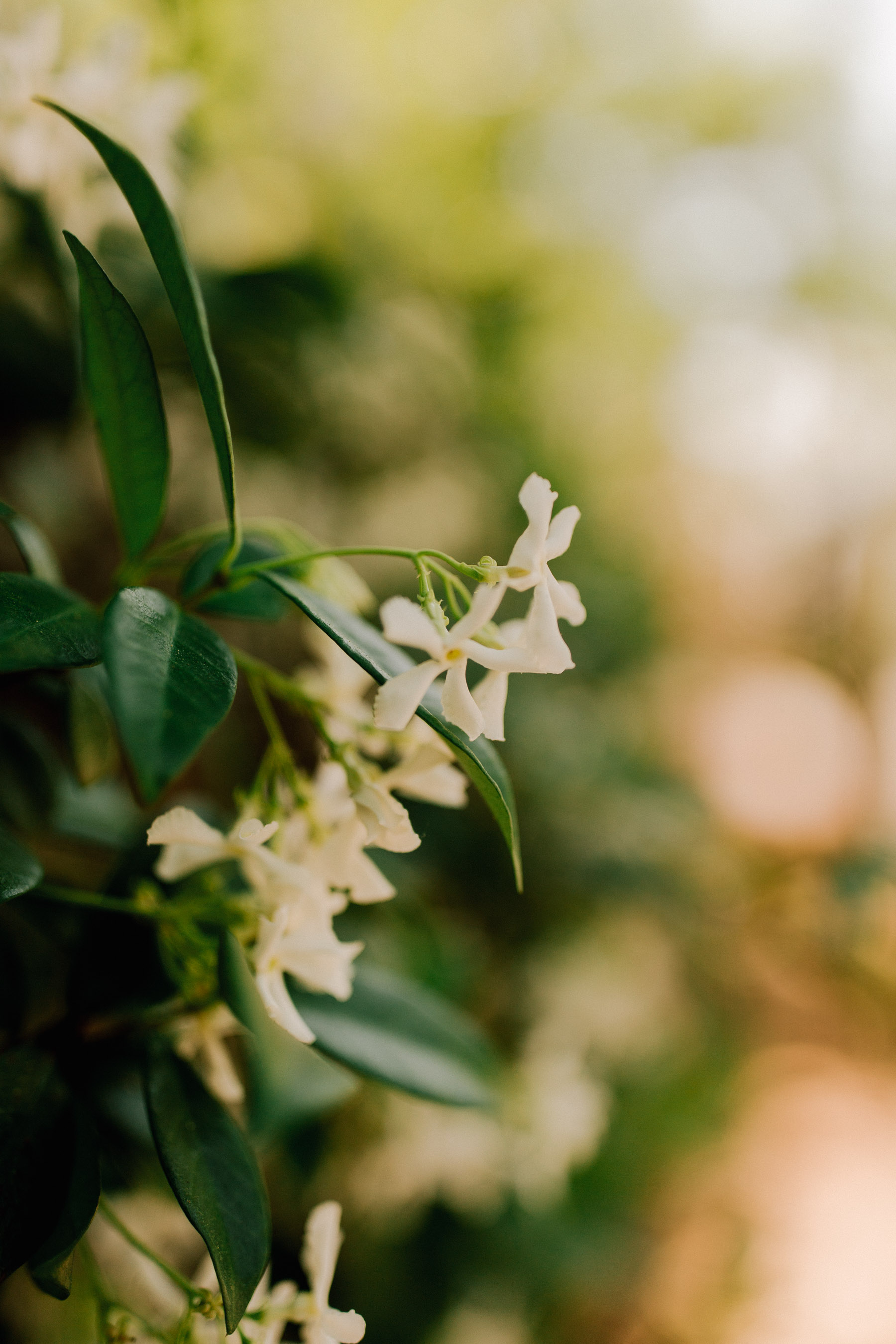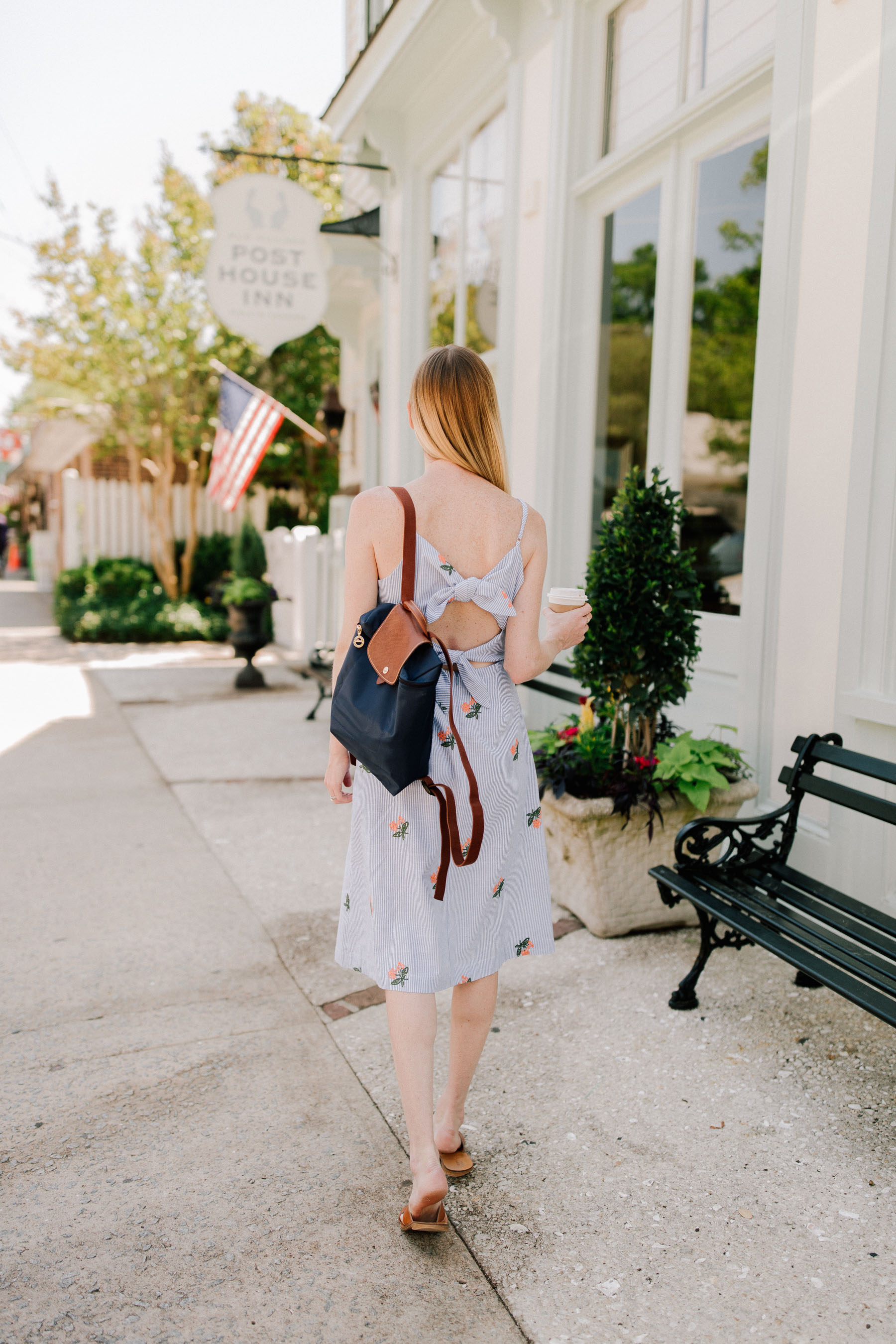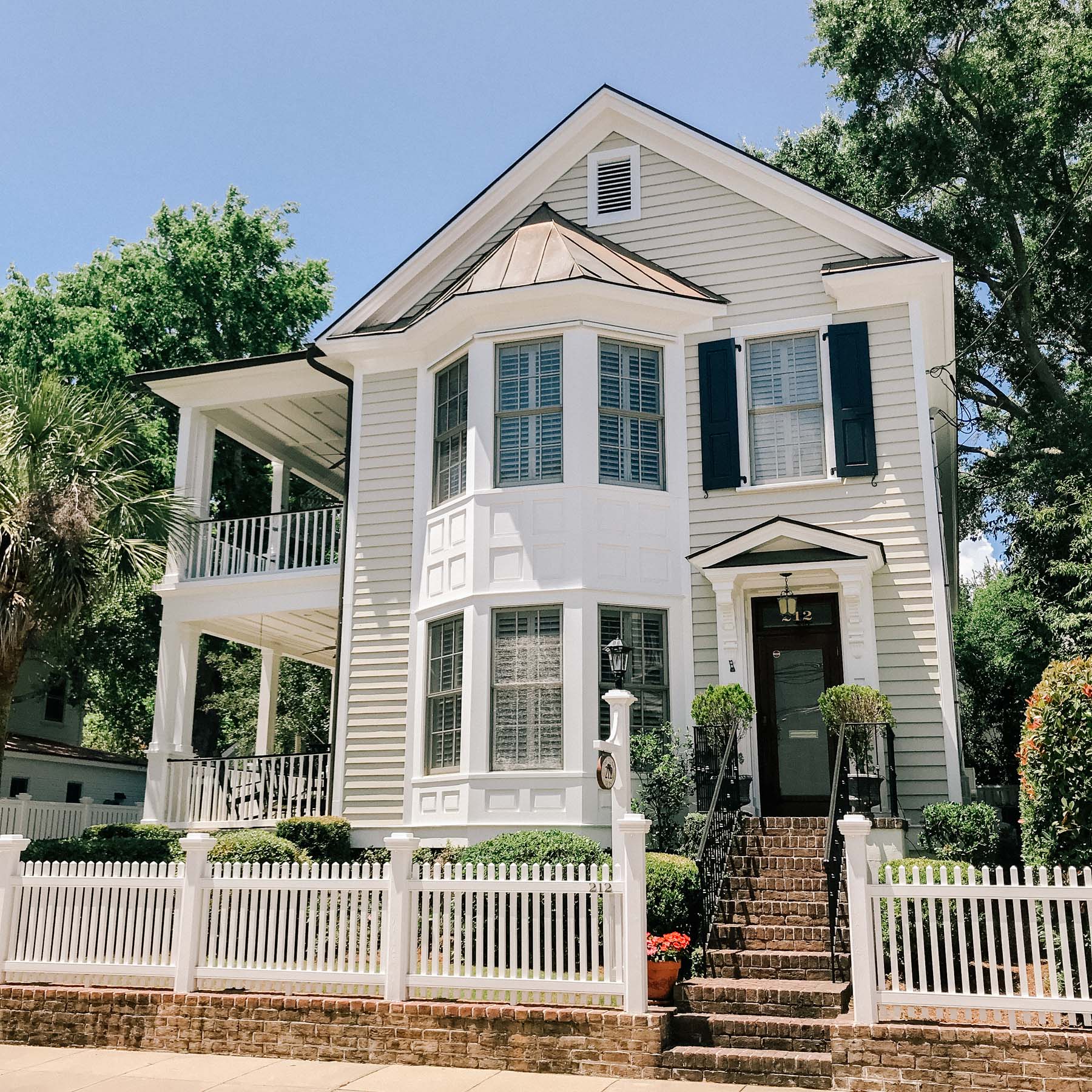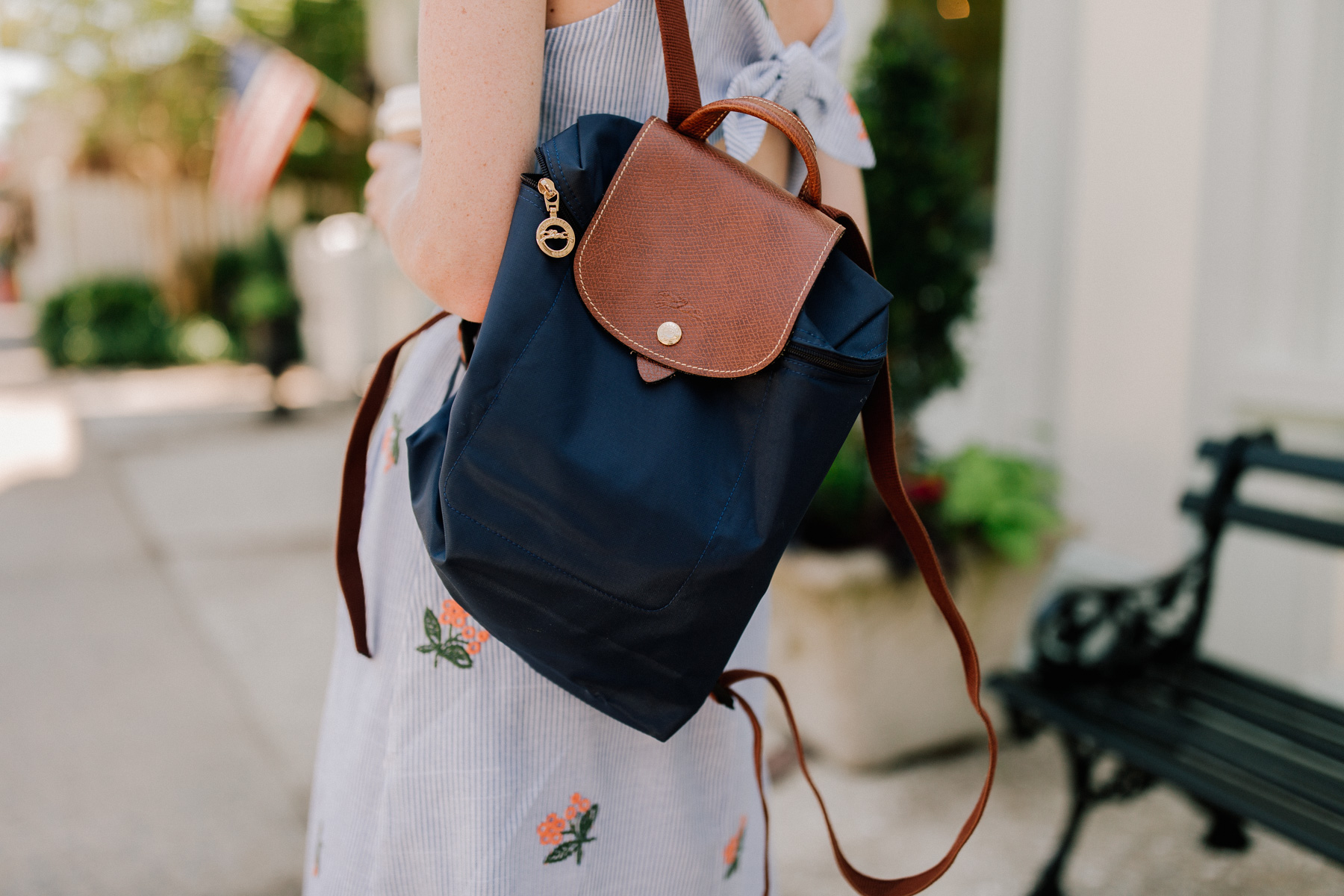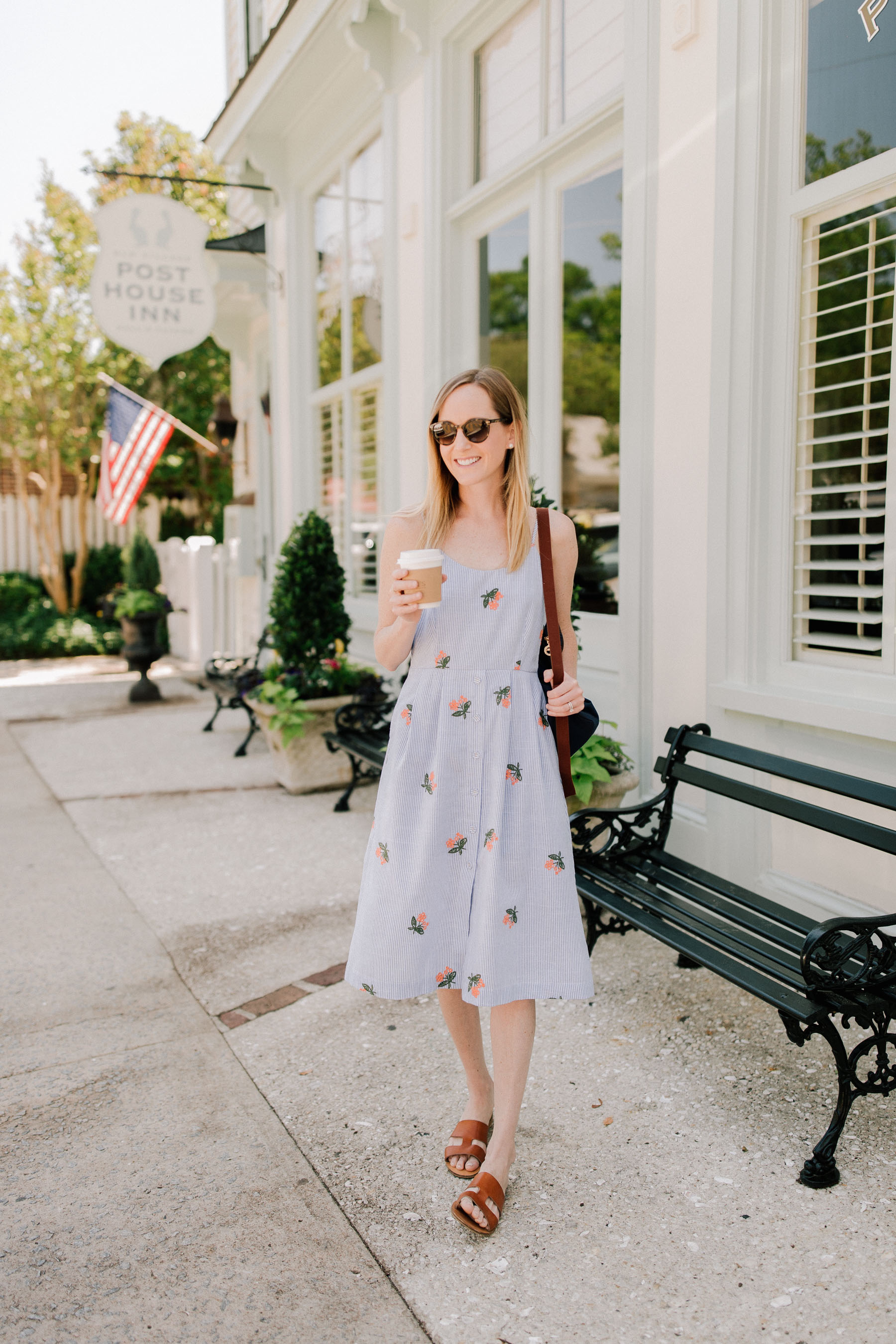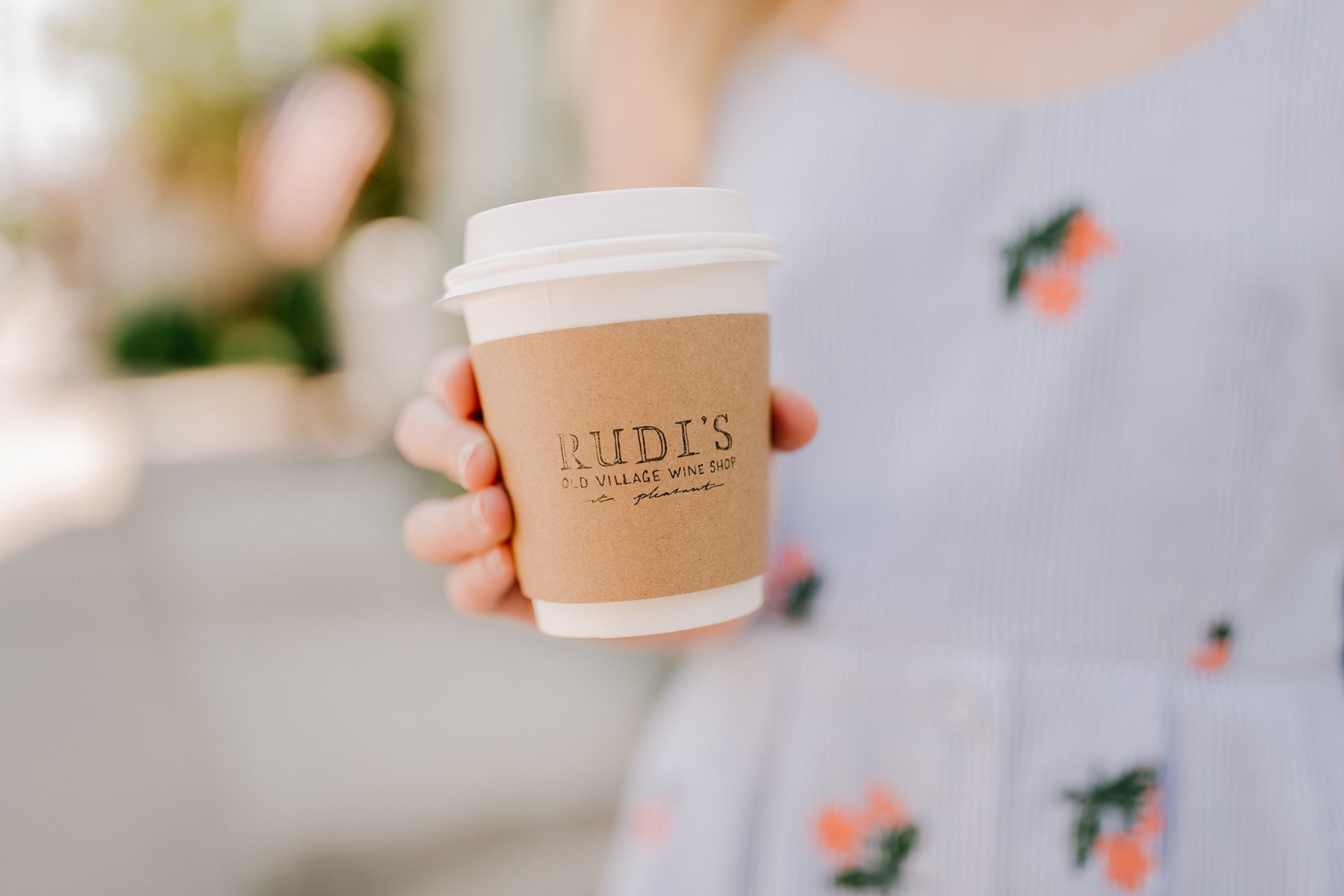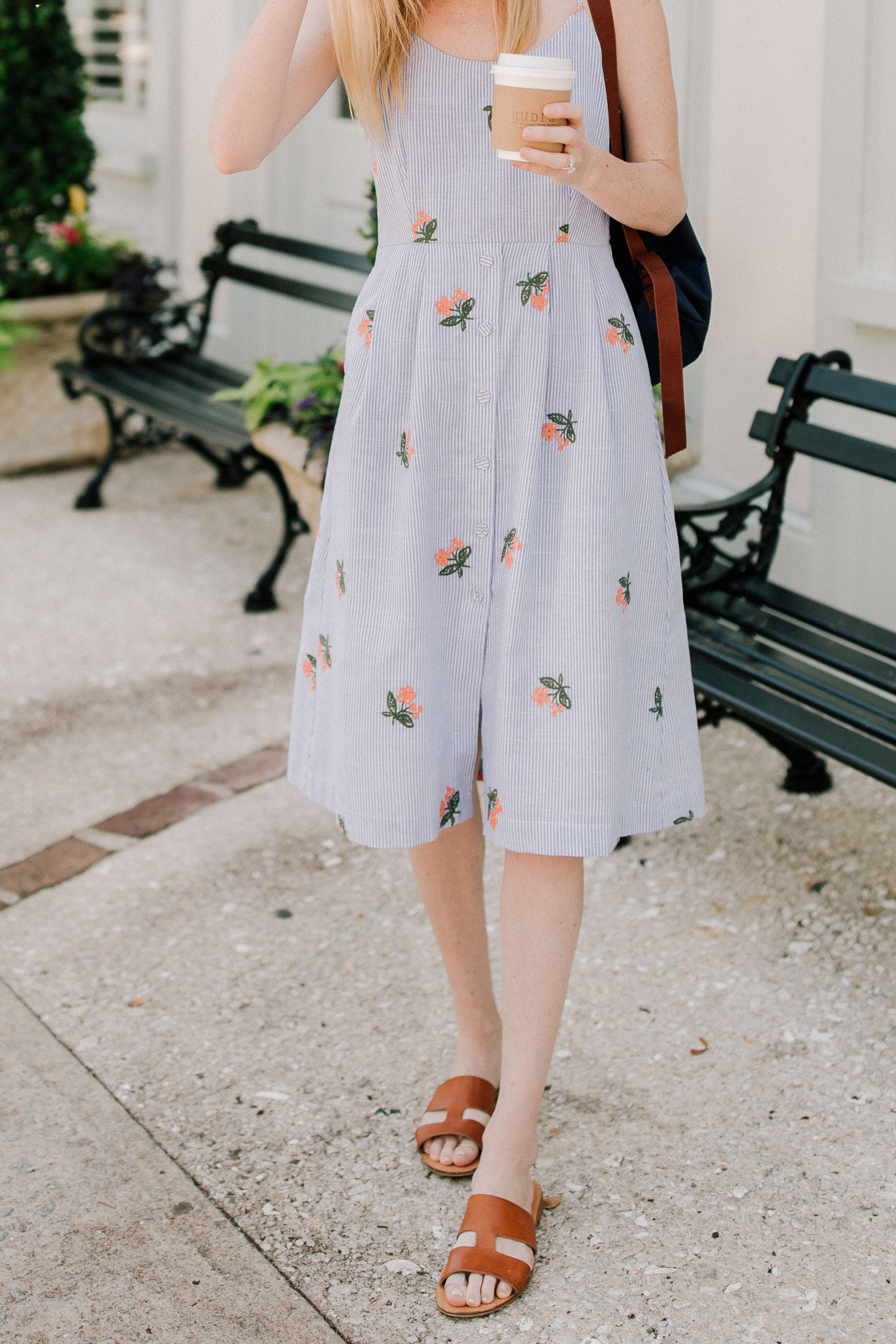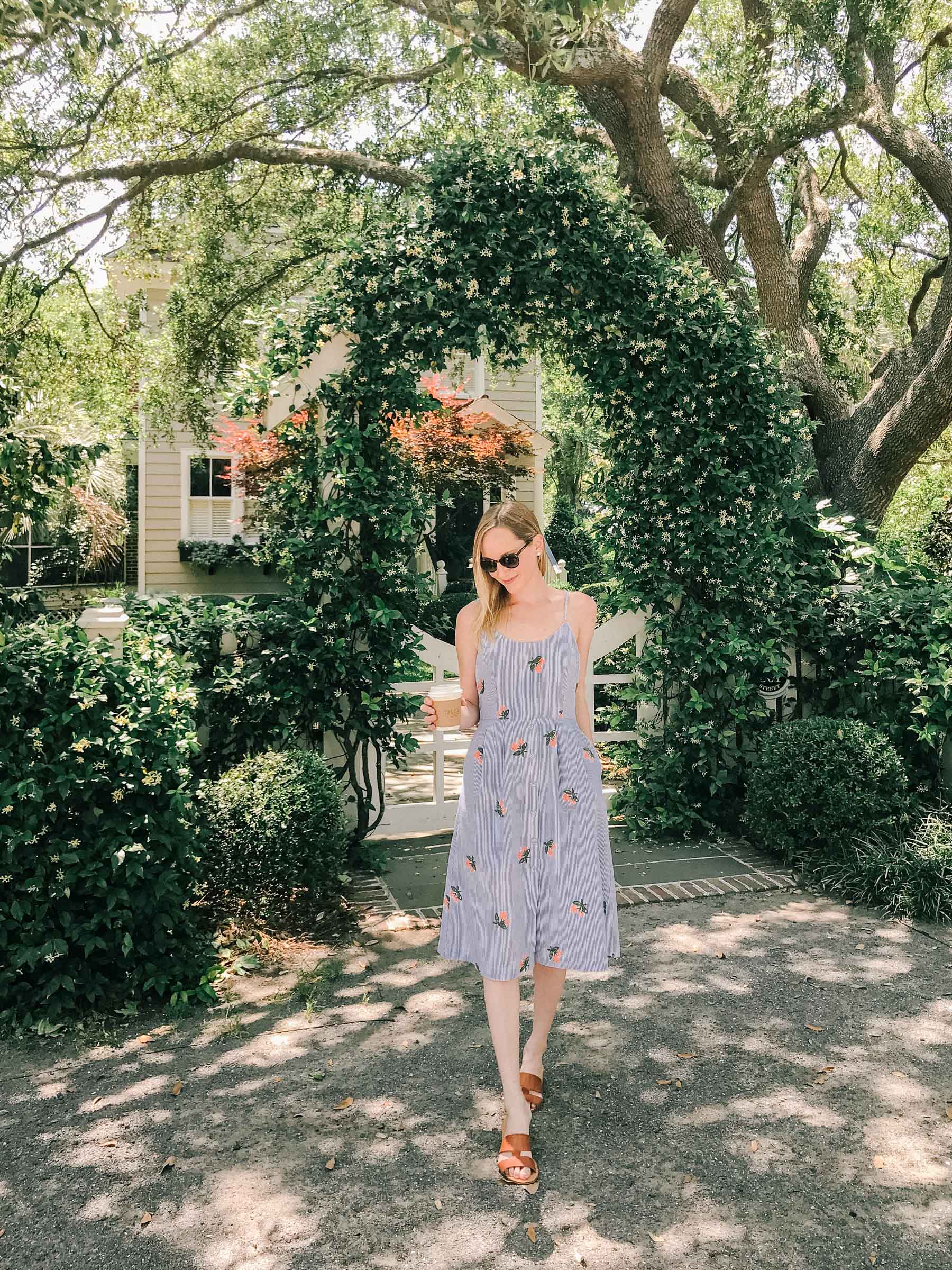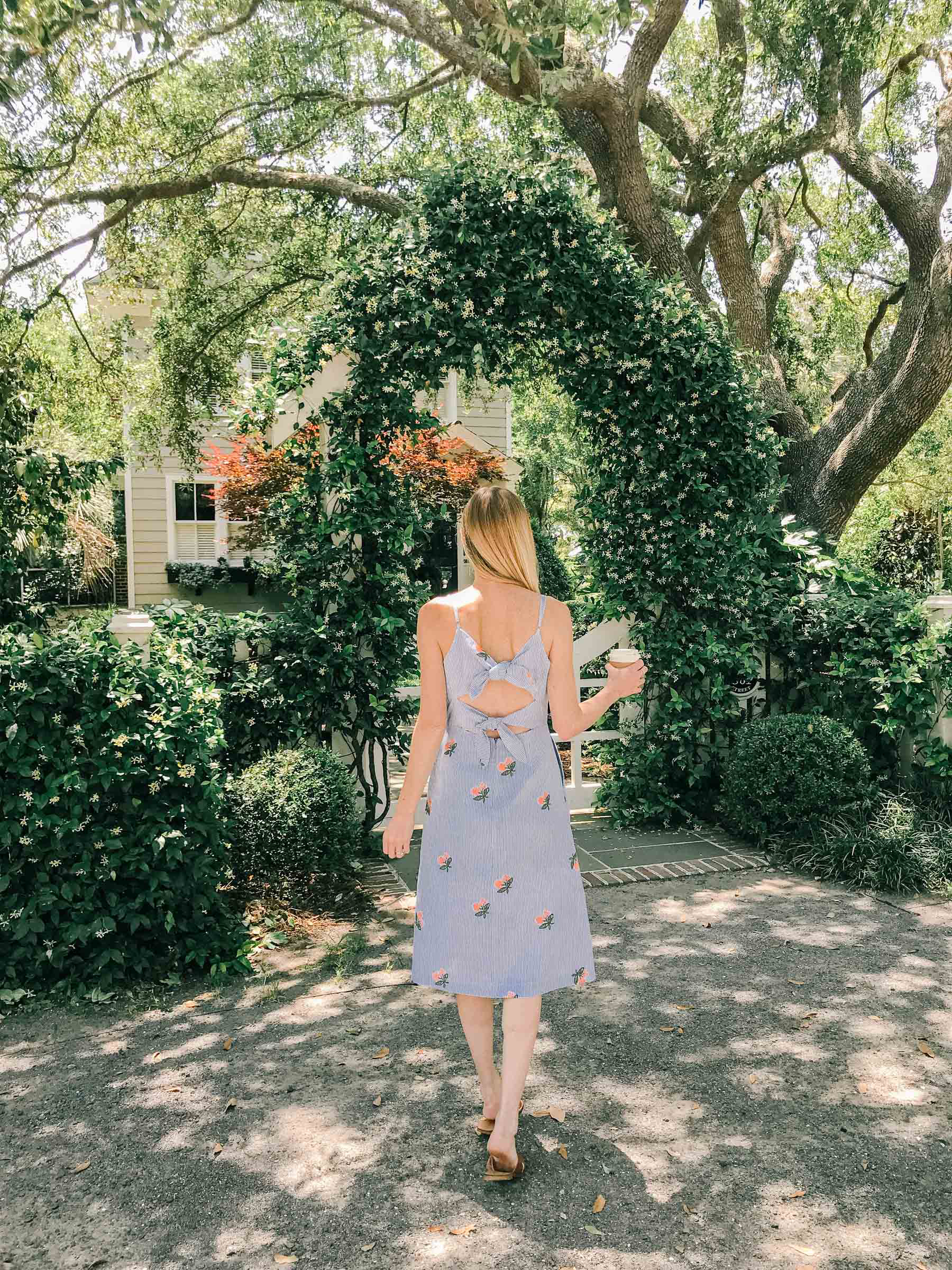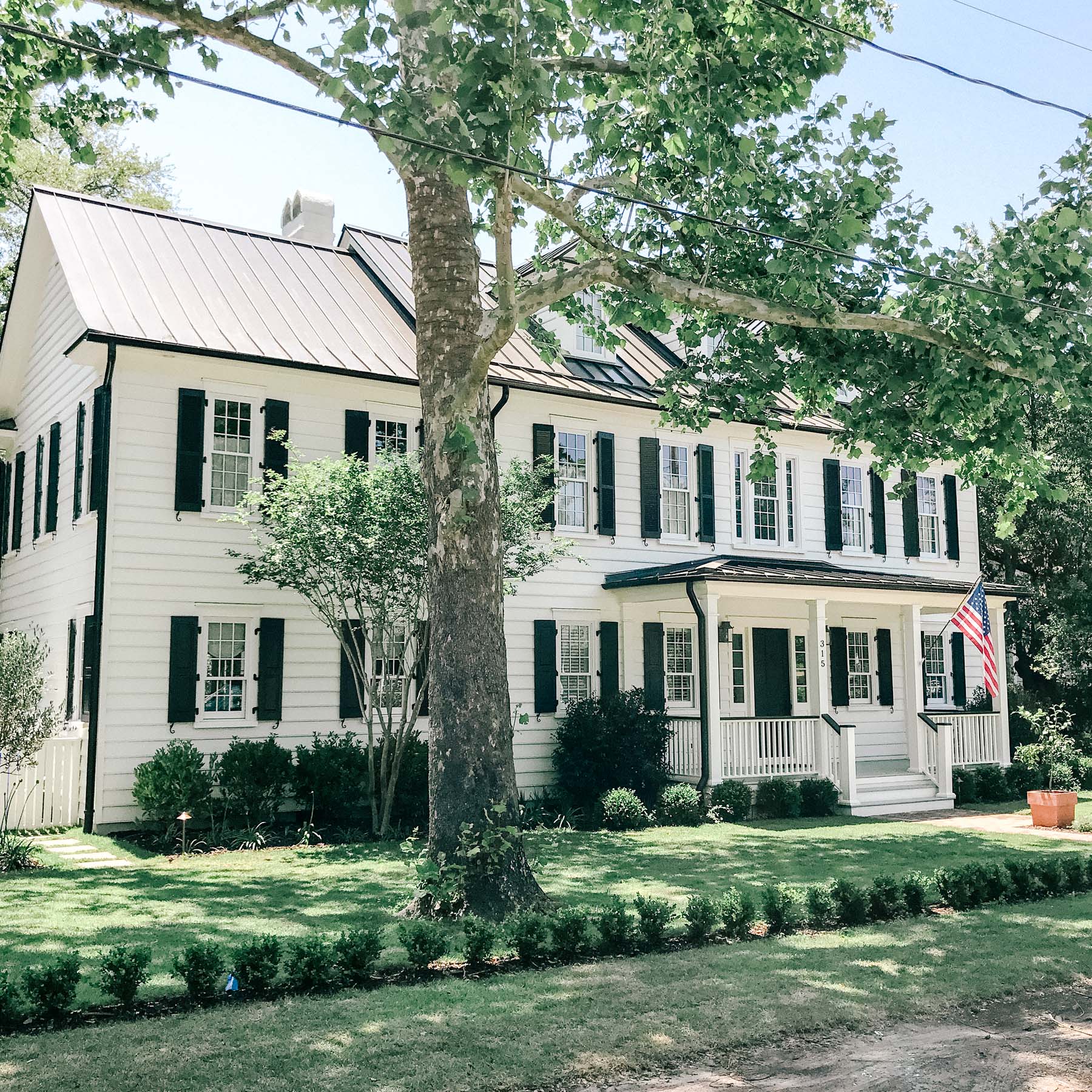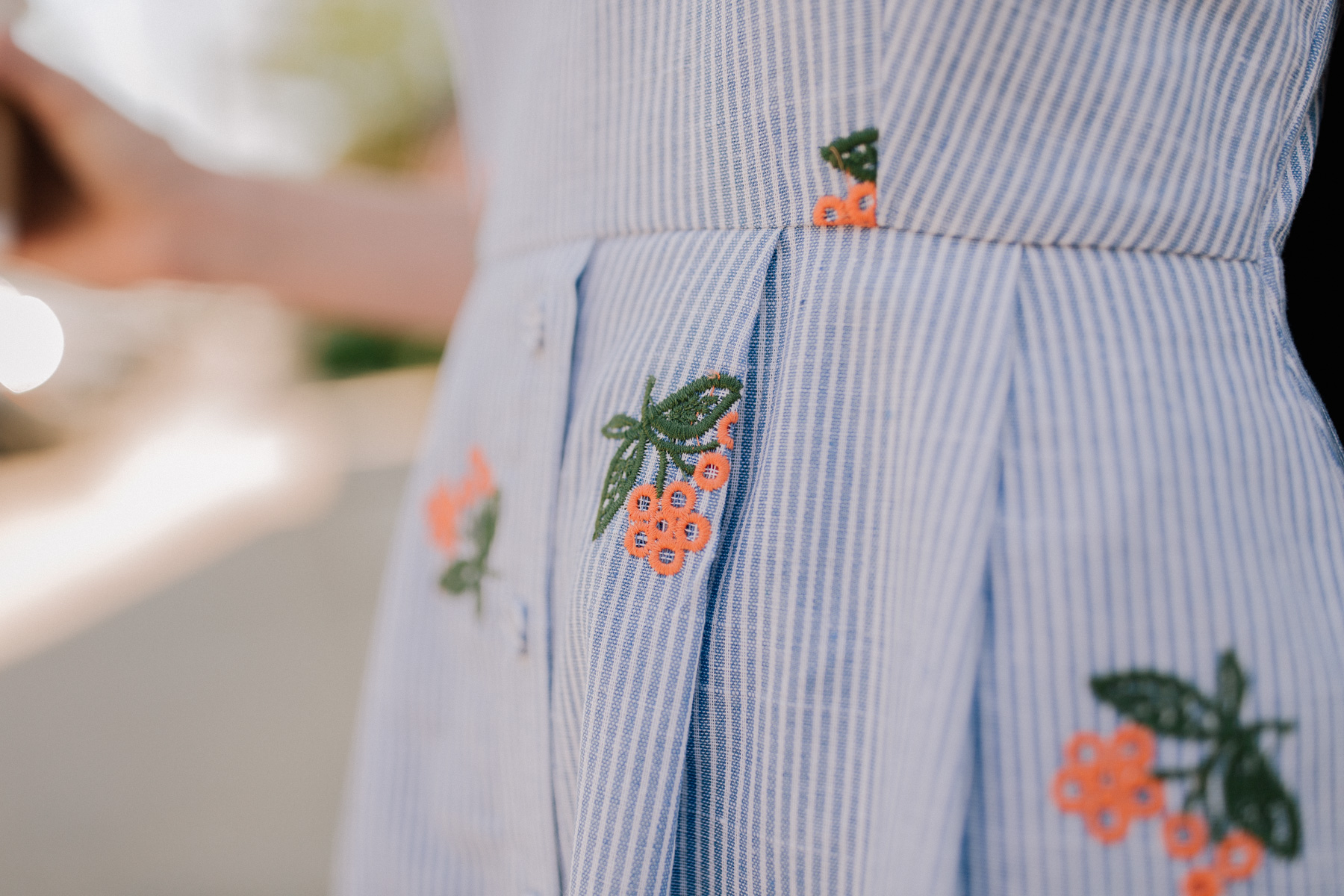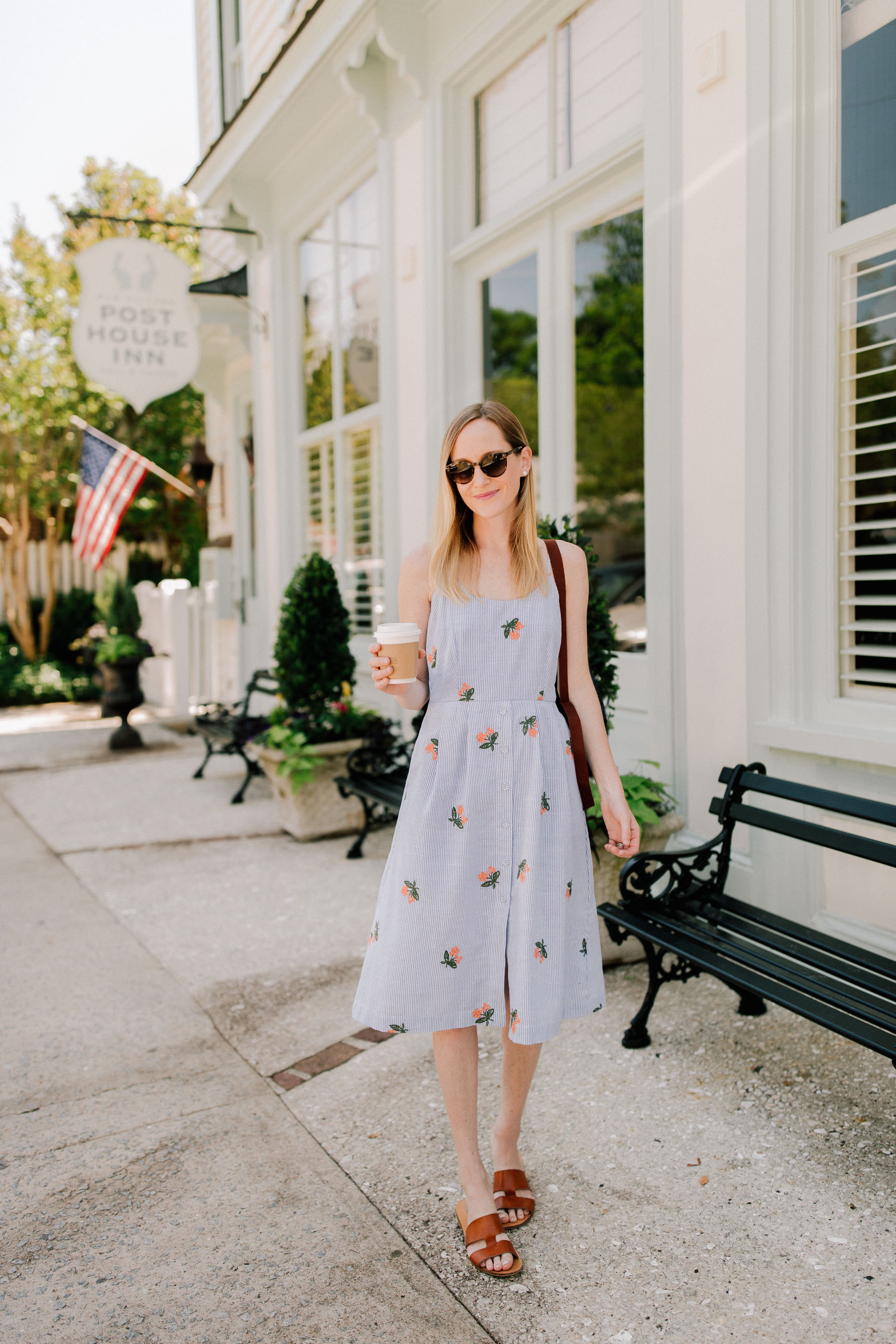 Shop the post:
Meg and Marie "Kelly" Dress (Use code "KELLYINTHECITY" for free shipping, and simply comment on this blog post to enter to win the dress!) / Everlane Sandals c/o (The Steve Madden pair is great, too.) / Longchamp Backpack (Also love the leather version. Swoon!)
SaveSave