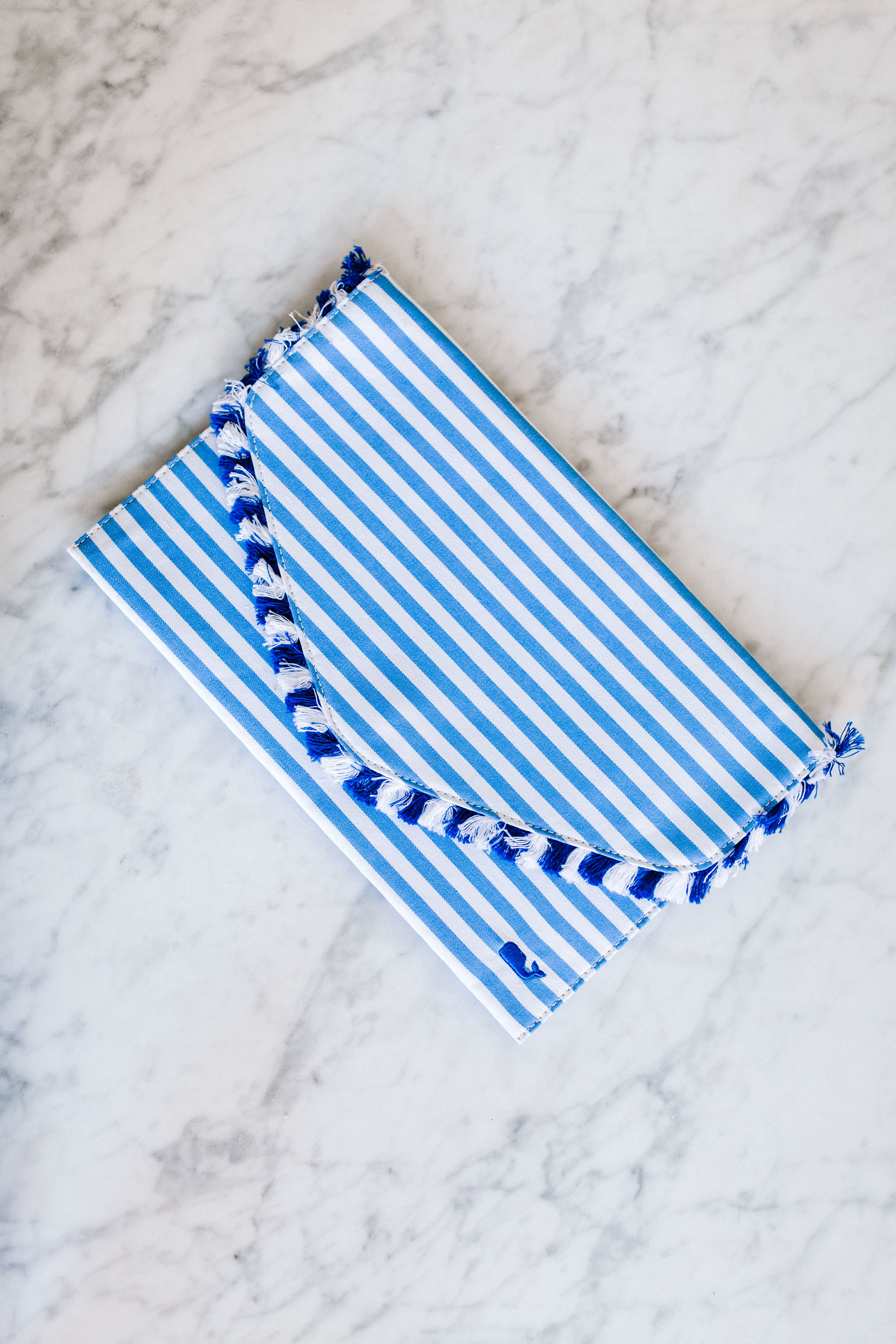 Congratulations to Abigail H. for winning this giveaway!
PHEW. This past week was difficult.
My work tends to come in spurts. Sometimes it's a completely manageable amount, and life is fun and awesome. But other times, I get last-minute assignments, or deadlines are moved up for whatever reason. And then Mitch and I are suddenly up to 3 a.m. for a week straight trying to dig ourselves out of the hole, all the while trying to manage Mitch's business and care for our toddler, too. Without a doubt, the hard weeks are 100-percent worth it; we both love what we both do and we're constantly asking each other whether this is real life! But I'm just so, so happy it's the weekend right now–and I'm excited about the prospect fun and wine and sleep. 😂
As I mentioned on Thursday, my aunts are visiting from Long Island, my parents are visiting from Pennsylvania, and my brother and sister-in-law are visiting from New Orleans! Yesterday, we took Emma down to the Children's Museum and walked Navy Pier with my aunts, we grabbed dinner together at Athenian Room in Lincoln Park, and then my parents met us back at the house for drinks. And today, we're all meeting up with Patrick and Kim for brunch… and then later, my aunts are babysitting (LOVE YOU GUYS!) so Mitch and I can go out with Emily and Doug! 💃🏻
Anyway, I know I keep talking about this, but Mitch and I are in the middle of a big purge. We still have a long way to go, but we've made a LOT of progress and I feel like I new person because of it. (This past week, not so much progress on account of work. 🙈 Definitely going to make another big dent in the project on Monday, though!) We've been selling, donating and giving away to friends and family… but I came across this brand new & unused (still with tags!) clutch that Vineyard Vines–one of my all-time favorite brands–generously sent me last year, and I immediately thought of you guys. :) So I'm giving it away today!
Vineyard Vines is actually having a huge sale right now. (Up to 50 percent off!) You can check out my favorites below. (Ruelala is coincidentally having its own sale, and you should browse the selection!) But all you have to do to enter to win this clutch is simply comment in the comment section below. I'll be honest and say that Mitch has volunteered to be in charge of the whole thing, and he'll be selecting the winner and shipping the clutch. And while he says he selects the person at random, how can we really know that this is true? 😂 (#fancymath) Might as well leave him an entertaining comment… am I right?
Official rules:
You must be human.
You must leave a comment in the comment section below to win. You can say anything, but you must be relatively nice.
You must leave your email address at the bottom of the comment in the following spam-free format: username [at] domain [dot] com
Winner will be selected one week from today, and will be notified by Mitch. The notification will come from mitch [at] kellyinthecity [dot] com.
Good luck! And thanks for reading this blog. Really; it means everything. I know I drop the ball on the communication front all the time, but I'm trying to do this kind of thing more often as a way to say thanks. ❤ Please know that I see your notes and comments… and while I may not be able to respond to all of them (because just as the message comes in, a bottle explodes everywhere or Emma has a mini meltdown and I'm sidetracked), they mean the world. Time and time again, you've lifted me up when I've needed it, and I'm so grateful.
Oy. I'm overly mushy right now. ;) But you guys rock. Thank you. Night, Friends!
Congratulations to Abigail H. for winning this giveaway!