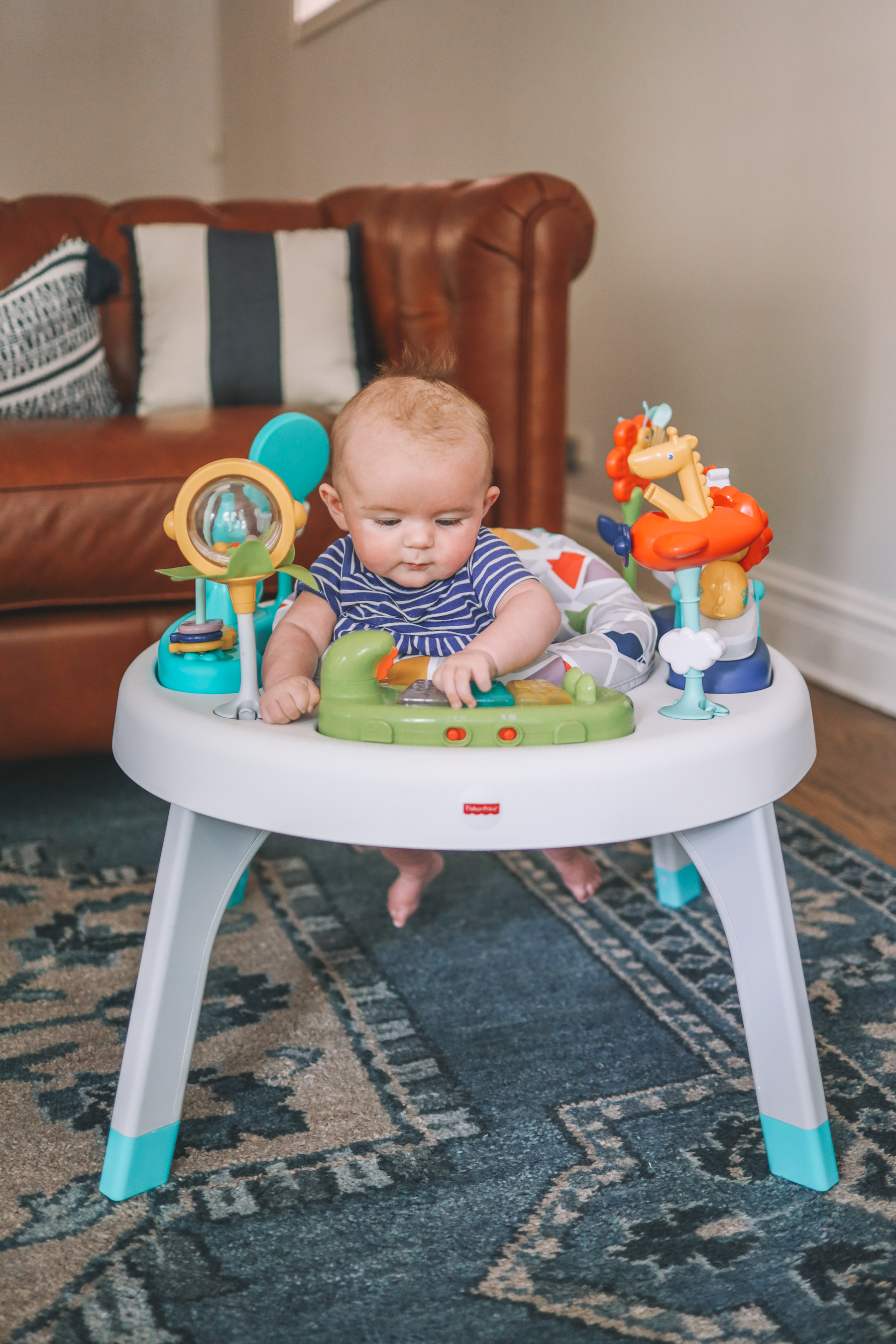 Oh, hello, Lucy Larkin!
I can't believe our little lady is nearly four months old. 😭 It's crazy how much she's grown and changed since her arrival in May! So in honor of these four fantastic months, I thought I'd take a minute to share four of our favorite baby products–some of which we've used since she was born and others that were more recently added into the rotation.
Conveniently, everything is available via Walmart, which is clearly the theme for the week. 😉 And the retailer's prices are truly the best I've seen for baby products. Sometimes I feel like stores kind of "have you" and get away with marking things up because they know that parents often need the stuff NOW. (Especially one-stop shops.) And to be honest, if it's between running yet another errand or paying a bit more to buy the product in the store I'm already in, I usually opt to spend the extra money because I'm just so tired. 😂
Walmart doesn't do that, though, and as a customer, I really appreciate it. Do yourself a favor the next time you're about to place an online order and check to see whether the stuff is available via Walmart. Chances are it is, and that the prices are better. And if you're worried about how long it'll take to get to you, boom: Walmart offers free Next- and Two-Day Shipping, too. So it's really just about breaking a habit. Worth it, though!
Mitch would like to interject here and say that he's been saying this for YEARS and only now are people starting to listen to him, haha. Okay. Moving on…
Let's get to those four baby products we currently swear by!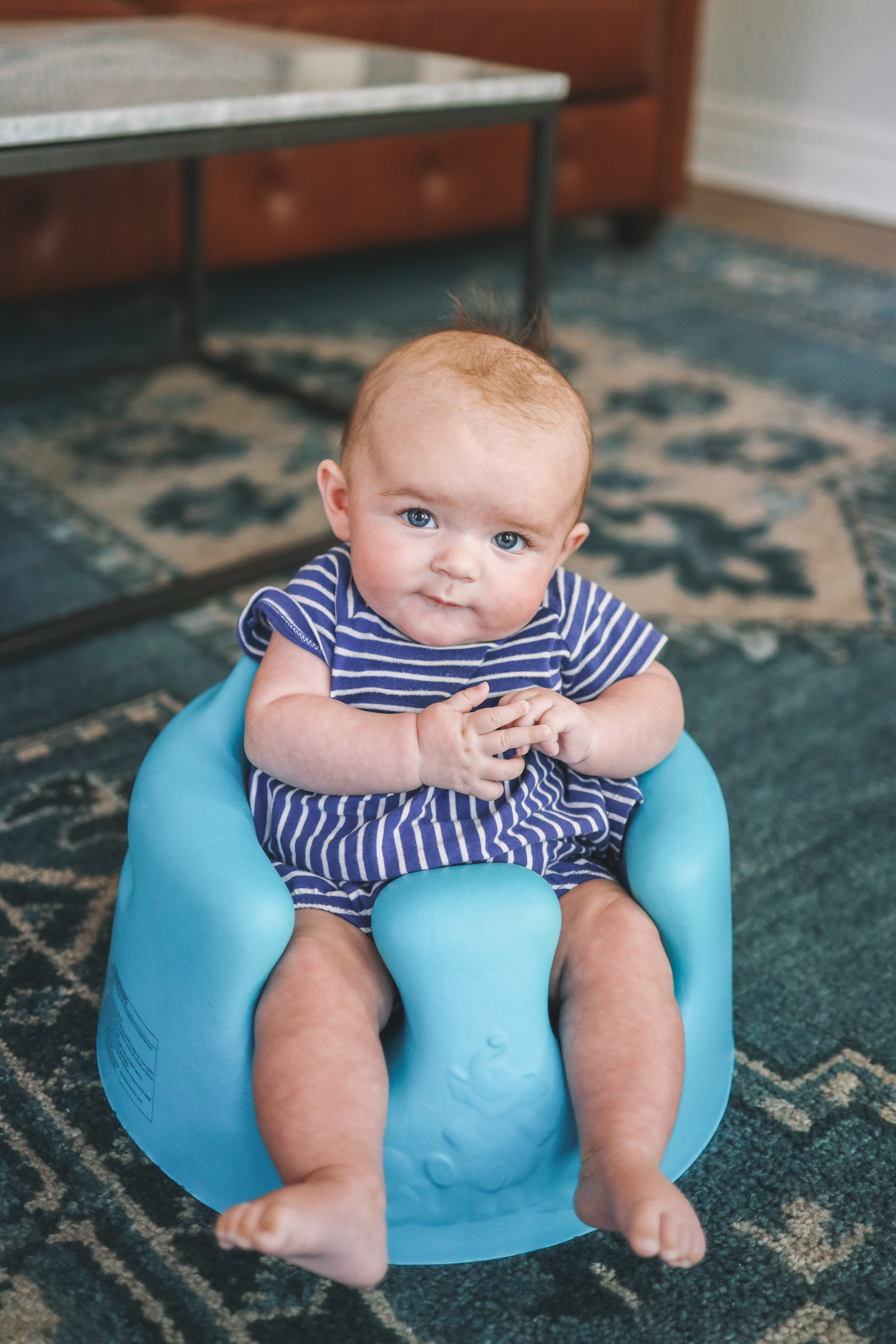 We've had this since Emma, and we love it. It's a very simple product, made out of lightweight foam, but it serves an incredible purpose: it helps babies who can't yet sit up on their own maintain a sitting position on the floor. This allows the baby to get off his/her back and be more of a part of what's going on in the room. It also allows parents to get things done!
When Lucy's in the Bumbo, we can read to her and play with her, and we can do things like cook dinner and tidy up. When she's sitting up, she loves to watch us! She's a baby, so everything is fascinating to her. But when she's on her back, she simply can't see as much, and therefore she gets fussy far more easily. Bumbo for the WIN; it's made a huge impact on both girls' development. (Btw: You can start using the Bumbo as early as three months, when the baby can support his or her own head. We felt that Lucy was ready at about 3.5 months. Every baby is different, though!)
Note:
I recently discovered this version by Little Tikes, and it also looks amazing! Perhaps better because the leg holes are bigger? Our babies have chunky legs which are the cutest things ever, but this does make getting in and out of the Bumbo a little trickier. 😜 If anyone has experience with it, please chime in!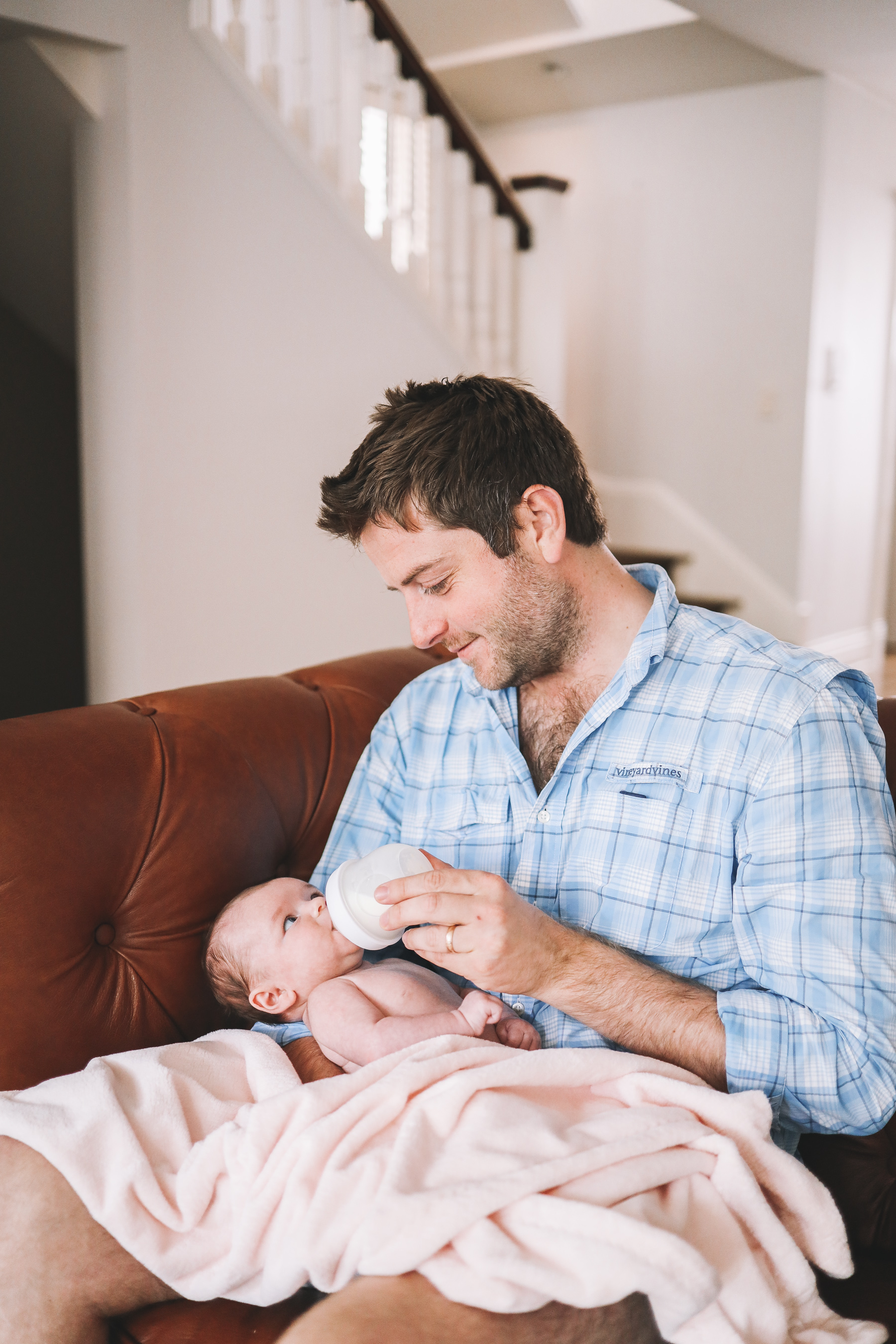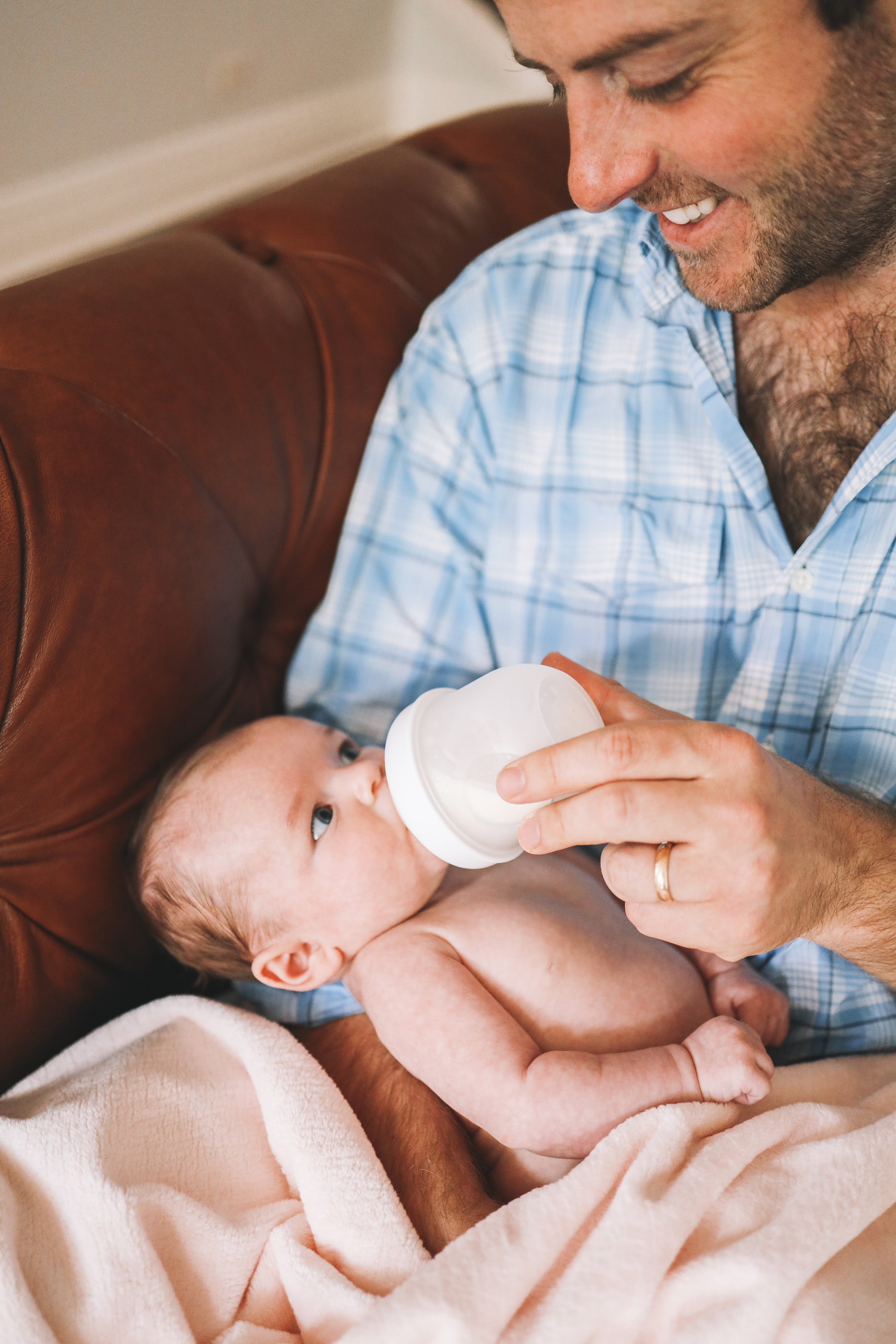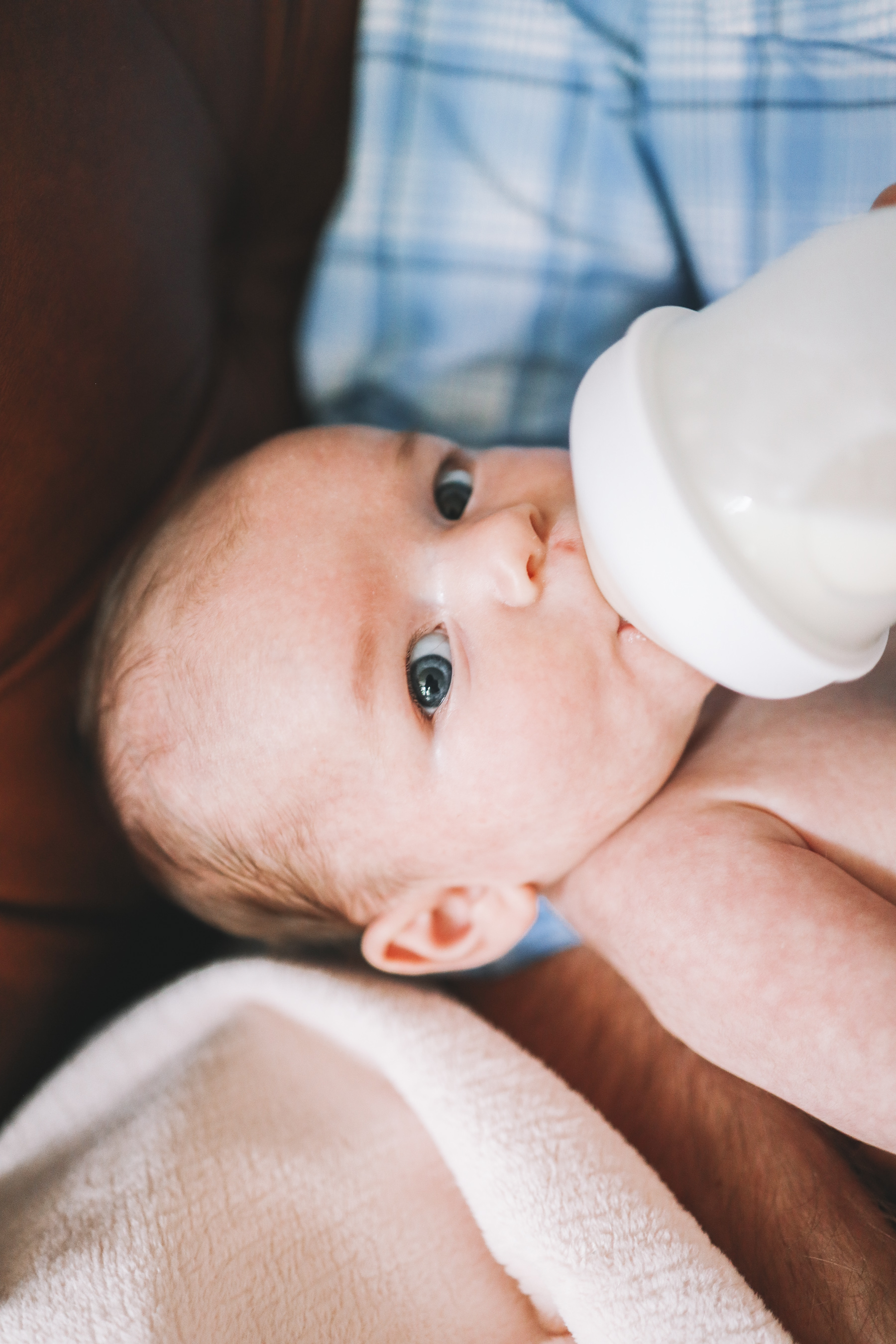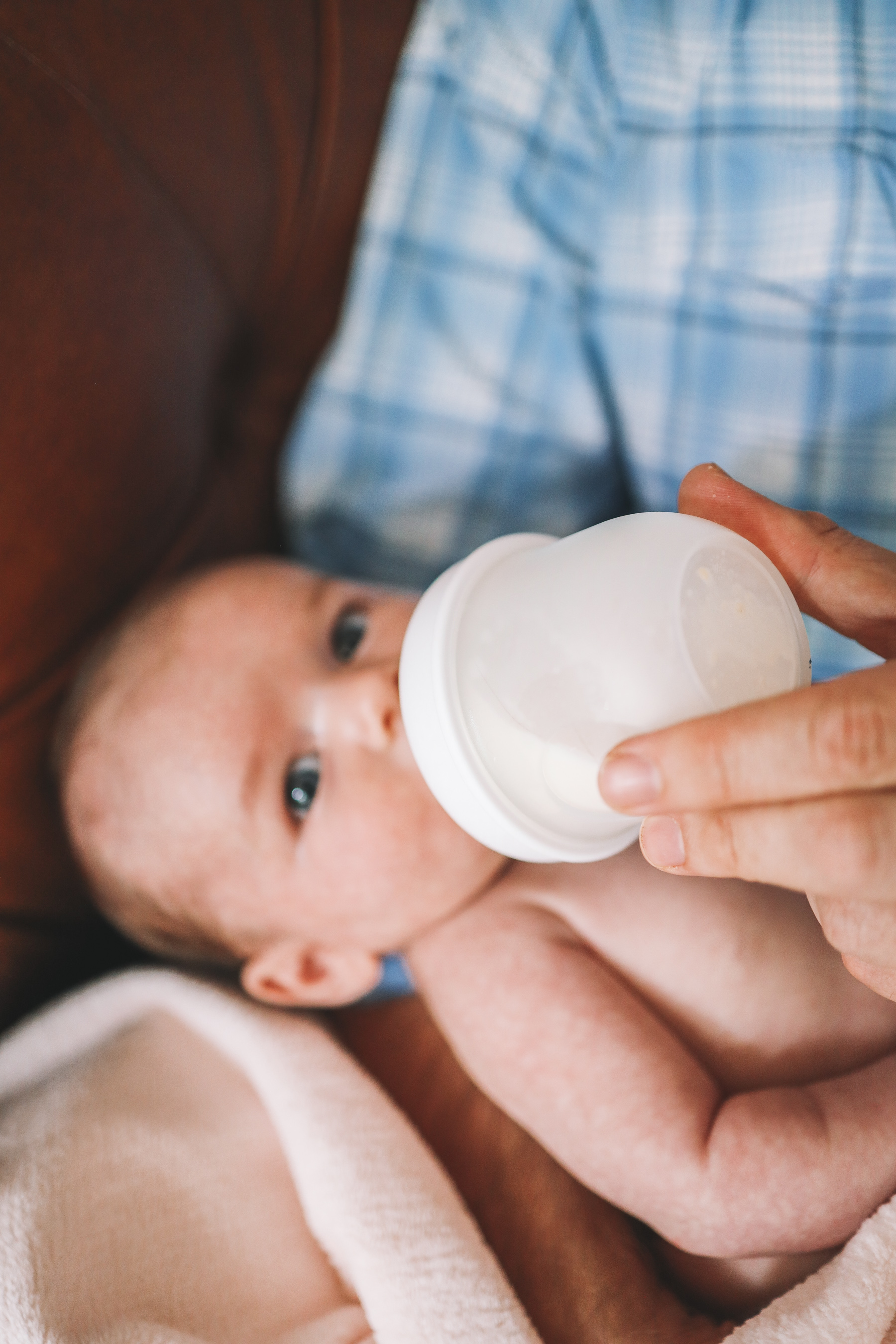 We LOVE these dishwasher-safe, BPA- and PVC-free bottles, perfect for both breastmilk or formula. First of all, they're adorable, haha. Second, the reusable silicone pouch collapses as the baby drinks, which minimizes the amount air he or she sucks down and, in turn, reduces gas and reflux. Other bottles that claim to do this require vents and valves which we always lost. HUGE FAN. They're also easy to clean and don't leak like other bottles we've used.
Here are the smaller, four-ounce bottles.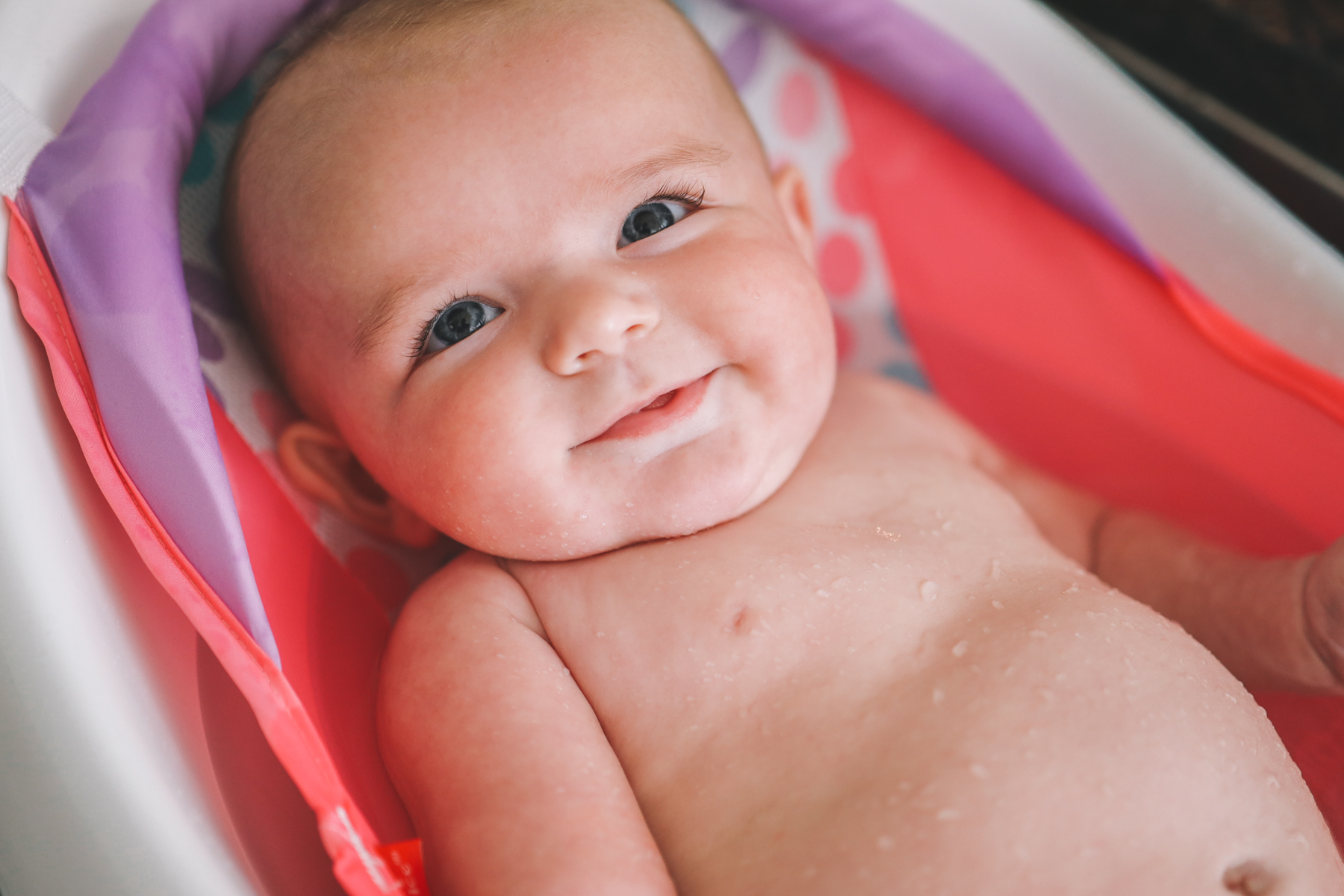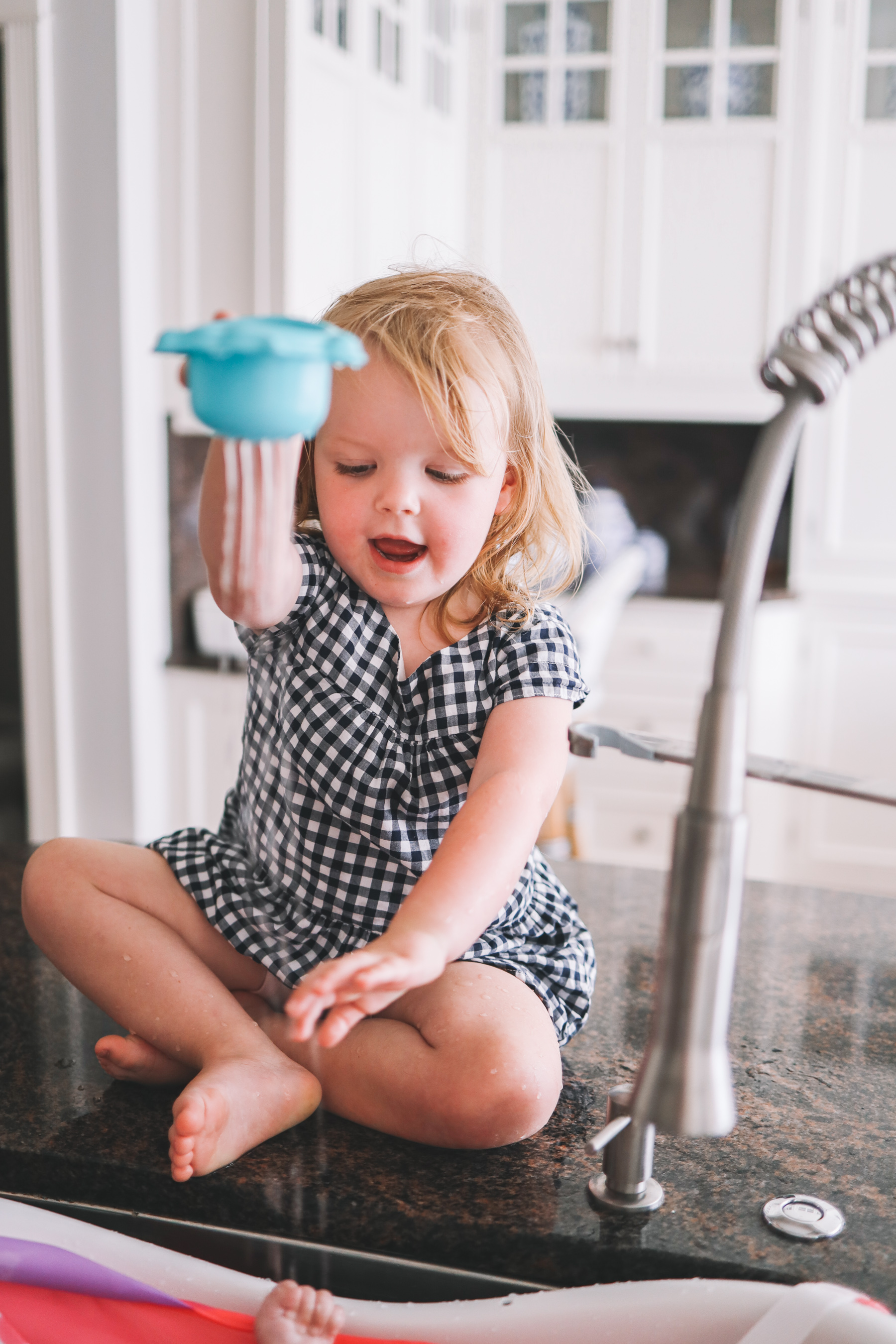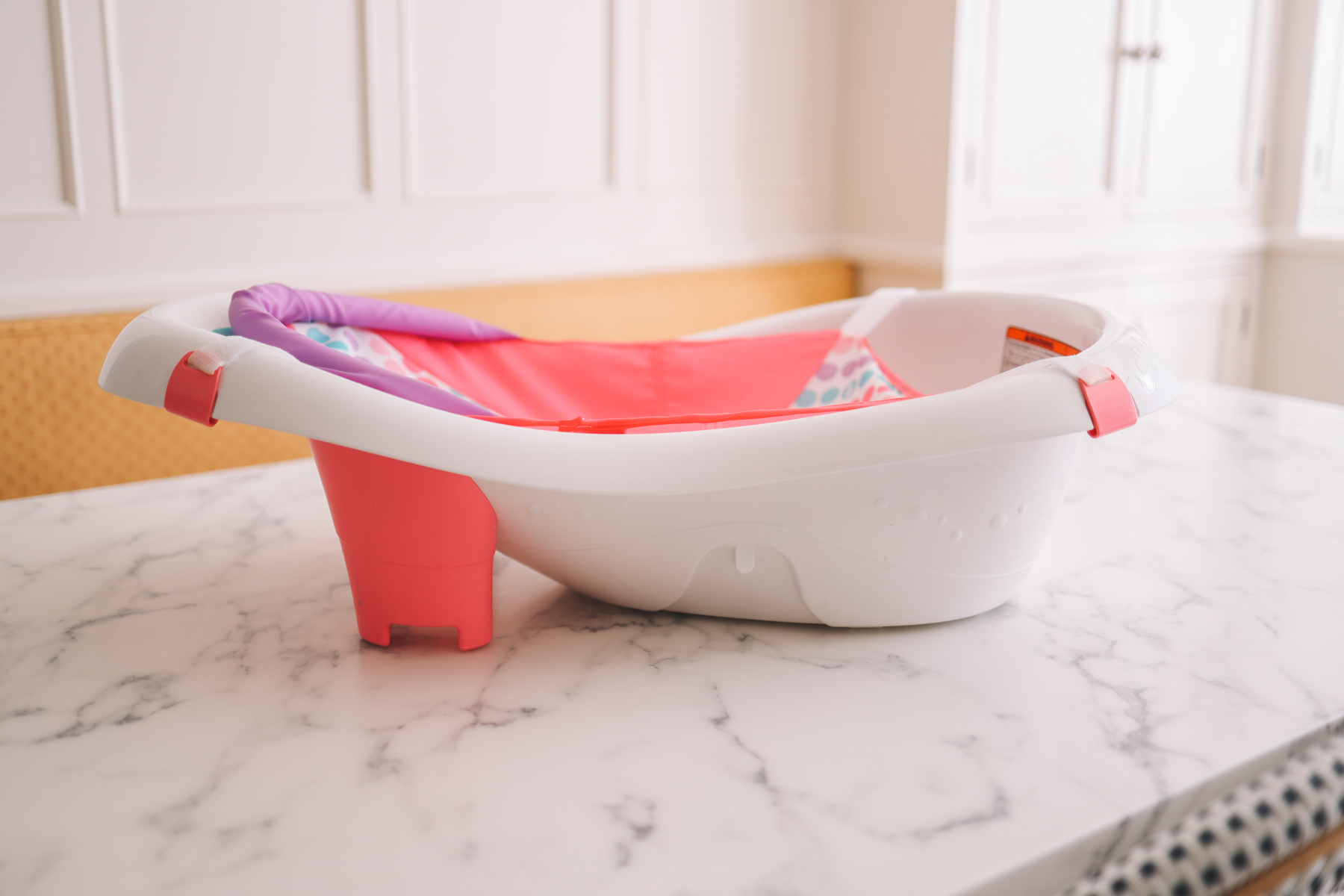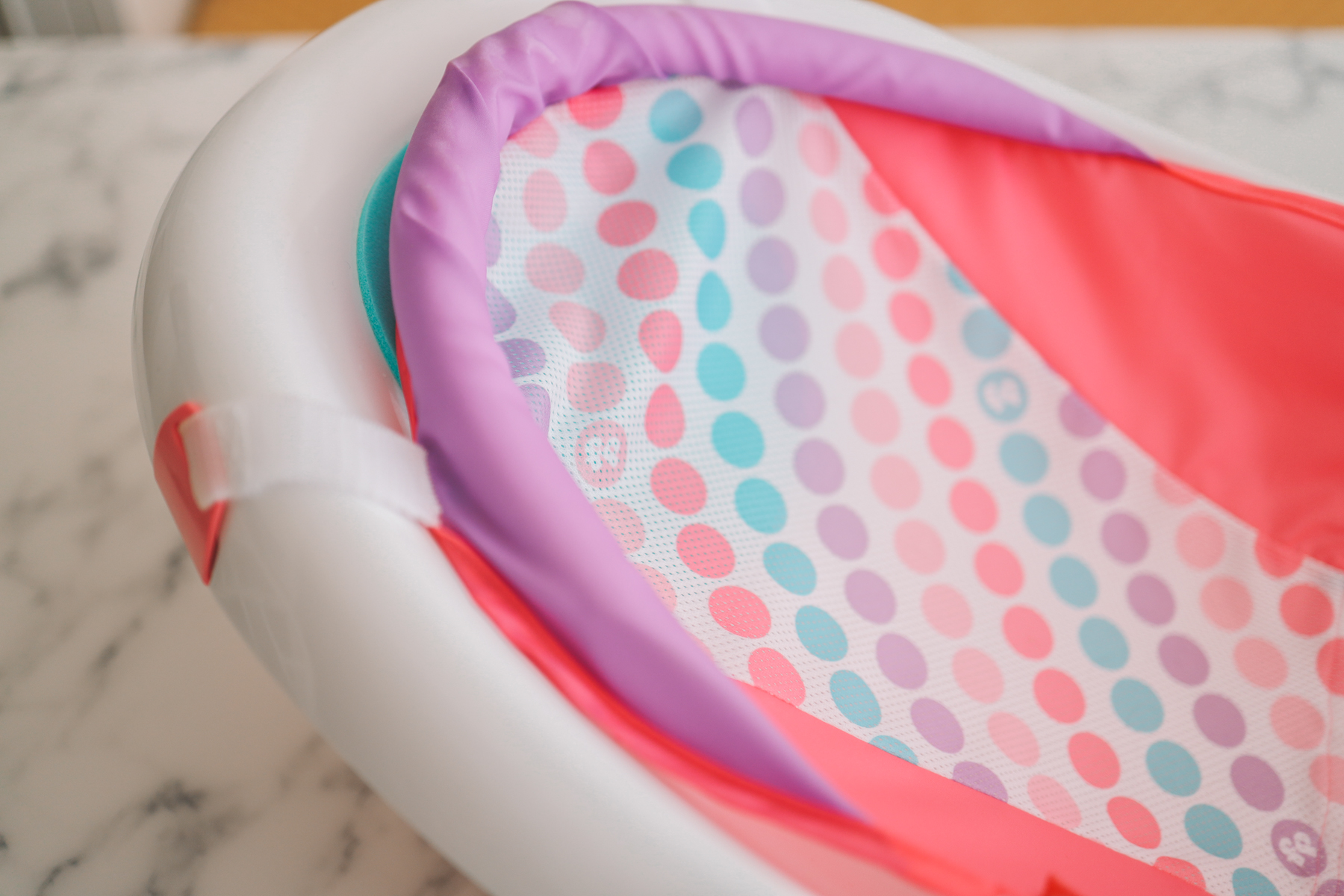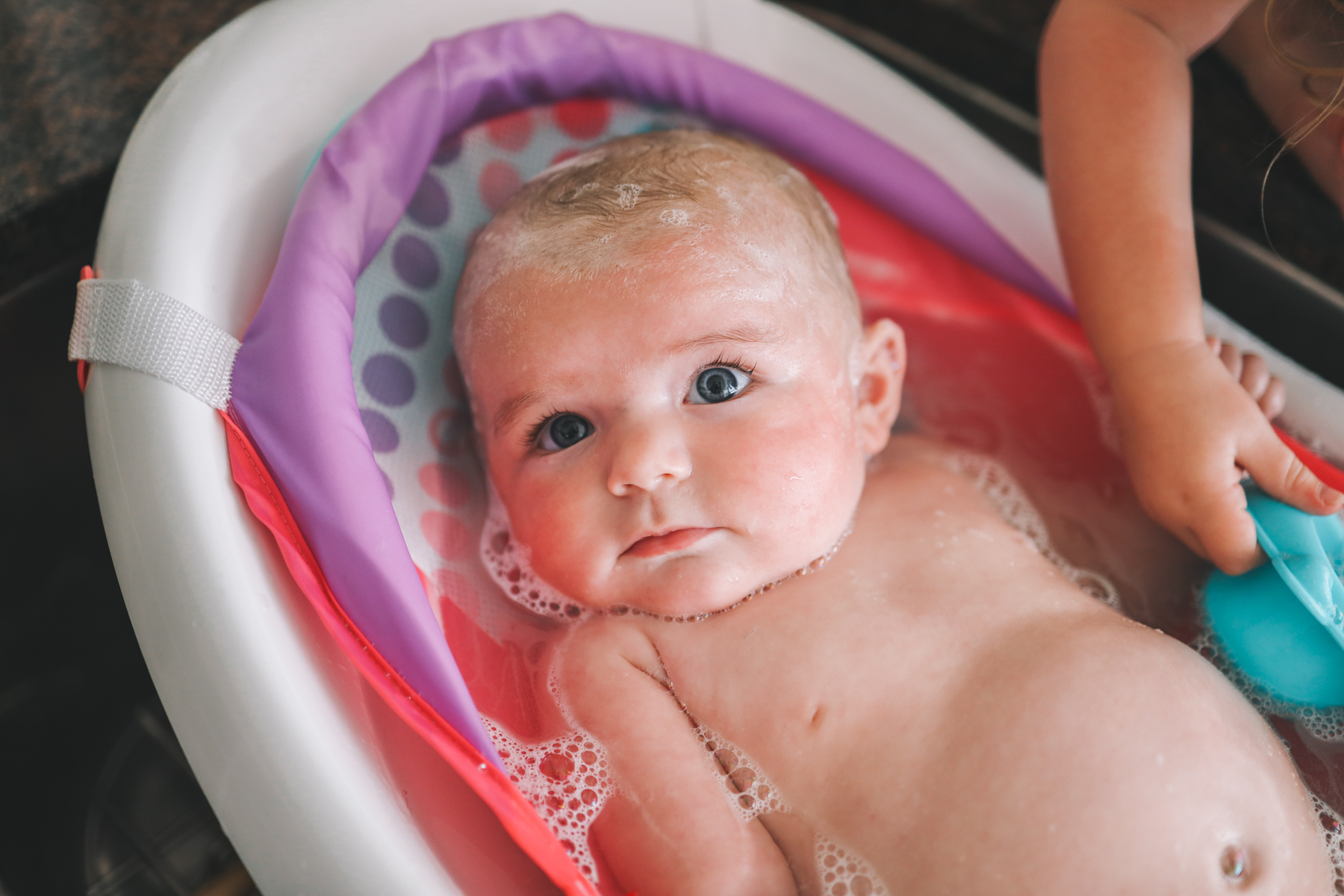 This is the best tub we've owned. It caters to babies' four different stages:
Stage 1: Soft mesh sling for newborns
Stage 2: "Baby Stopper" for babies who can't yet sit up (Click here to see the Baby Stopper. It's the pink thing!)
Stage 3: Sit-Me-Up Support for unsteady sitters (Also the pink thing. They simply sit inside it during this stage.)
Stage 4: Tub for toddlers
You can also hang the tub up to dry in the shower once you're done using it. Seems like such a silly thing, but it's so nice to simply hang it up there and not have to worry about it!
Btw:
We use it in our kitchen sink right now because it fits perfectly. But you can also use it in a regular bath tub, which is what we plan to do when Lucy gets bigger.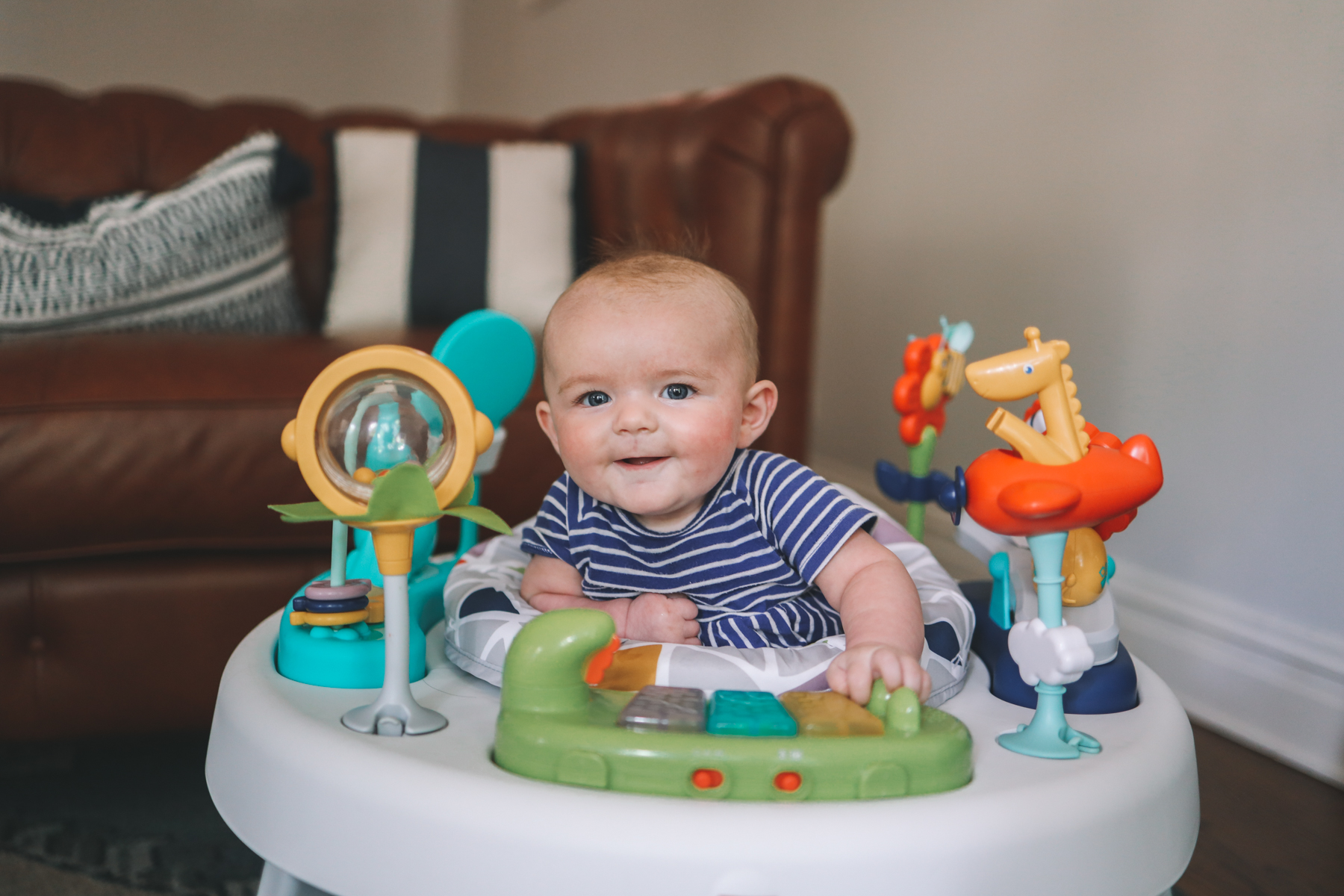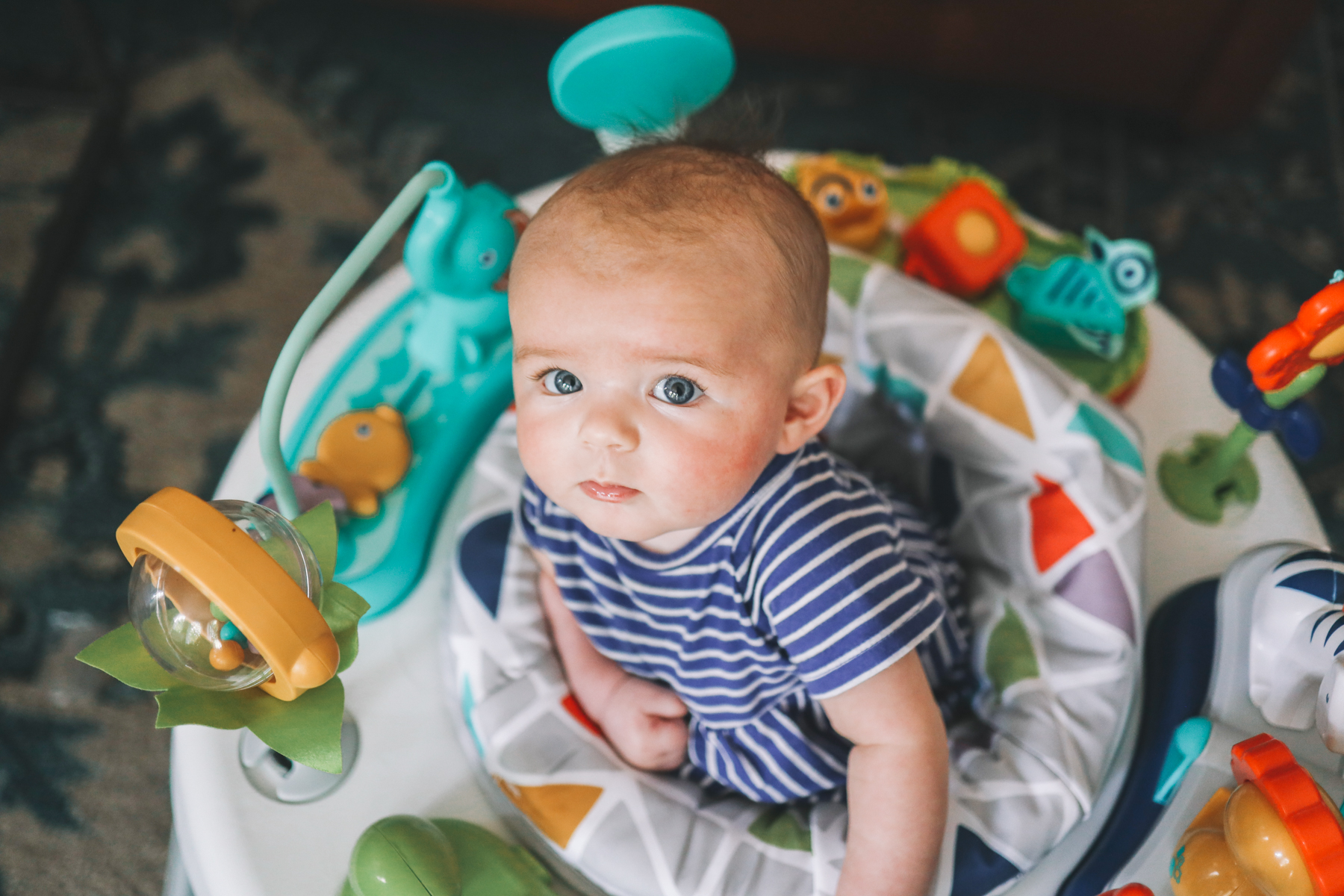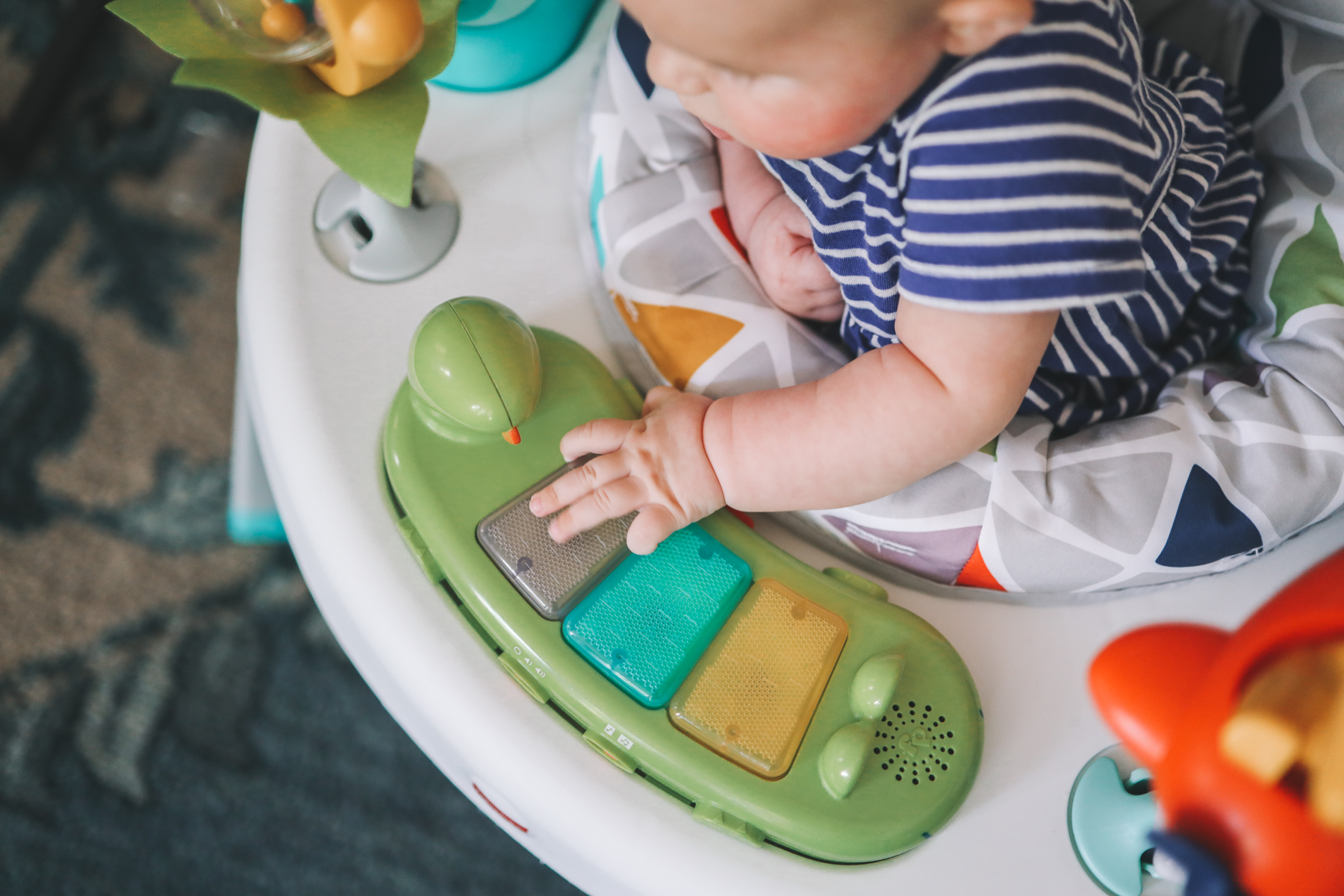 I know, I know. We all want kids' stuff that embraces neutrals, and that blends into our home decor. But over the last three years, I've given up on that front. Sure, some of our toys are "pretty." But our most-used, most-loved products (the things the girls play with the most) are rainbow-colored… and I'm at peace with this. 😂 Listen, these years are fleeting. And before I know it, the baby toys will leave and that'll be that. At the moment, though, Emma and Lucy come alive with colorful, interactive toys like this one, and that's what's important! :)
There are approximately one zillion activity centers out there right now, so picking one can be pretty overwhelming. Just know that most of them accomplish the same goal: they help your baby play, learn, develop motor skills, and grow. So don't stress too much over it! We chose this one because the seat twirls, which lets Lucy move on to a new activity when she gets bored… and when she can stand on her own, there's a little insert you put where the seat is and it becomes an even more interactive (and adjustable) play table. You can also take some of the toys off the activity center and play with them on the floor.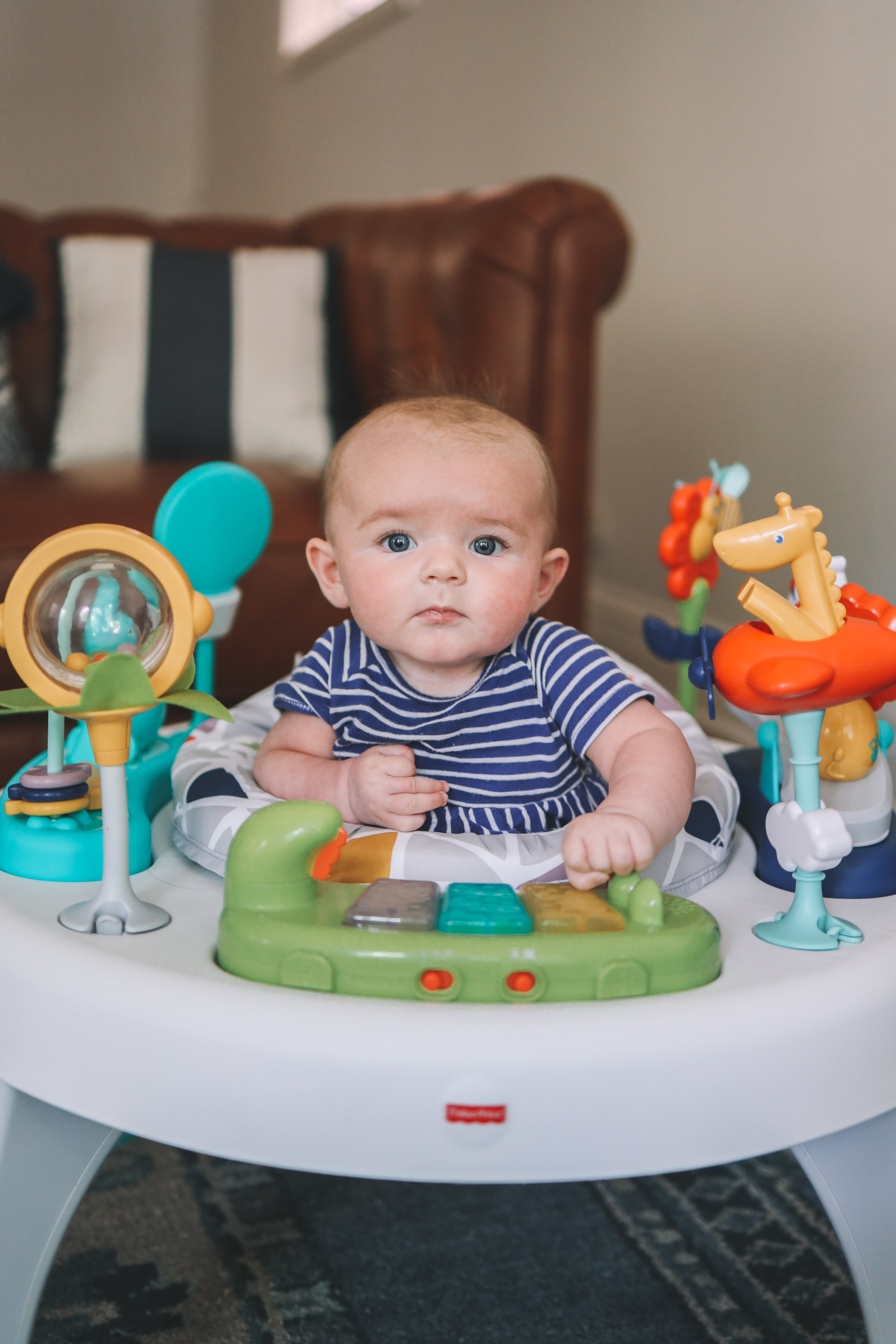 That's it for now, but let me know if you own any baby products that have been a game-changer for you.
xoxo!
This post is sponsored by Walmart, but all opinions are my own. As always, thank you so, so much for supporting the partnerships that keep Kelly in the City up and running!