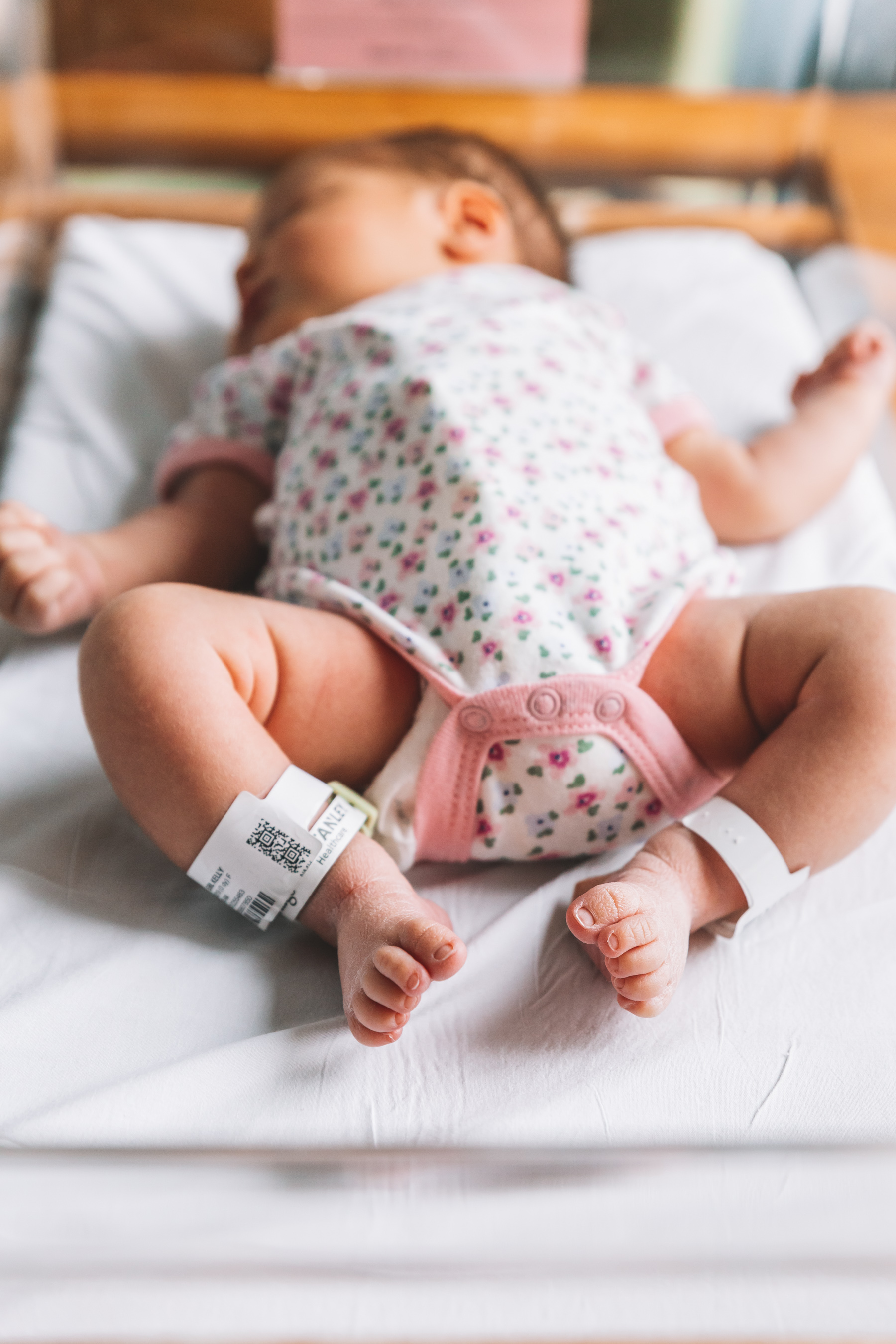 Mark and Graham Floral Robe / Stamped Initial Necklace / Newer Version of Emma's Ralph Lauren Dress / Newer Version of Lucy's Nicole Miller Onesie / Long-Sleeved Version of Mitch's Ralph Lauren Shirt
Welcome to the world, Lucy Larkin!
Lucy Jane Larkin was born at 10:38 a.m. on May 5th at Northwestern Prentice in Chicago. Ten days early, she weighed in at eight pounds, one ounce… and is perfectly healthy! The name "Lucy Jane" was inspired by her fabulous Aunt Sarah Jane, also kind of by Jane Street in New York, and also kind of by "Lucy in the Sky with Diamonds." (Mitch is a diehard Beatles fan and that's Emma's favorite song!) The Larkins are completely overjoyed and can't believe that we're a family of four. Five if you count Noodle. ;)
This is obviously a very special time for us, so I'm going to save my big post with the whole story for another day. (In the near future, though, don't worry! ☺️) I just want to soak up every moment with Mitch, our little girls, and our family members that are staying with us this week. That said, it's currently 2 a.m. and Mitch and I are awake, switching on and off with feeding and burping, haha… so I thought why not share the good news along with some sweet photos of our sleep-deprived fam (😂) snapped by the hospital photographer?!
I also wanted to take a minute to thank you for the love that you've shown us over the last nine months.
It truly means the world. I know I haven't met the majority of you in person, but I'm constantly amazed by the kindness, compassion, support and goodness that you exhibit. Thank you for following along throughout the good times and the bad, for being our cheerleaders, and for celebrating with us when something unbelievably wonderful graces our lives. Like Lucy.
Little Girl, you are a testament to the notion that life only gets better and better. Here's to a lifetime of love and happiness with you. You complete the Larkin Family!
More soon, Friends. ❤️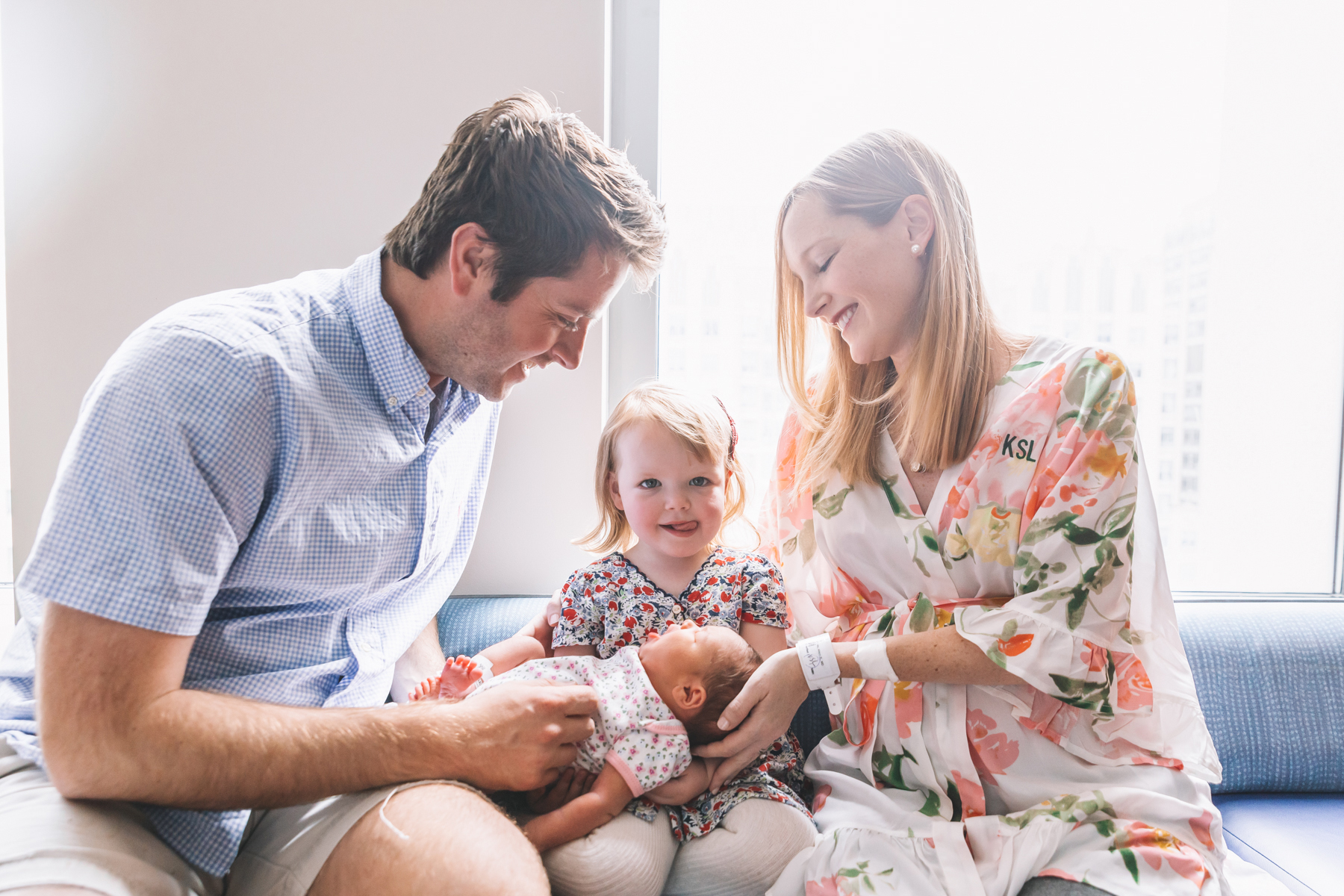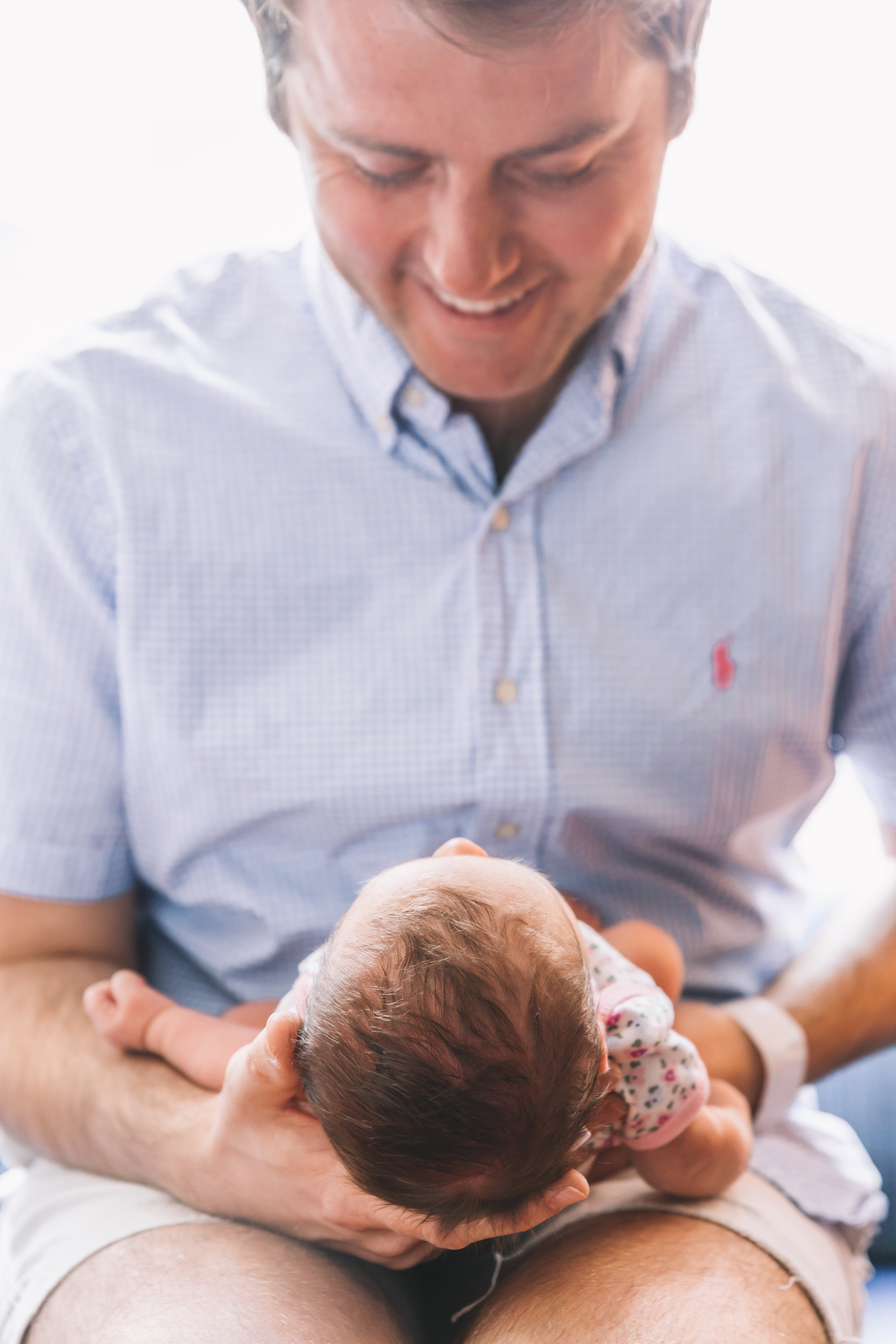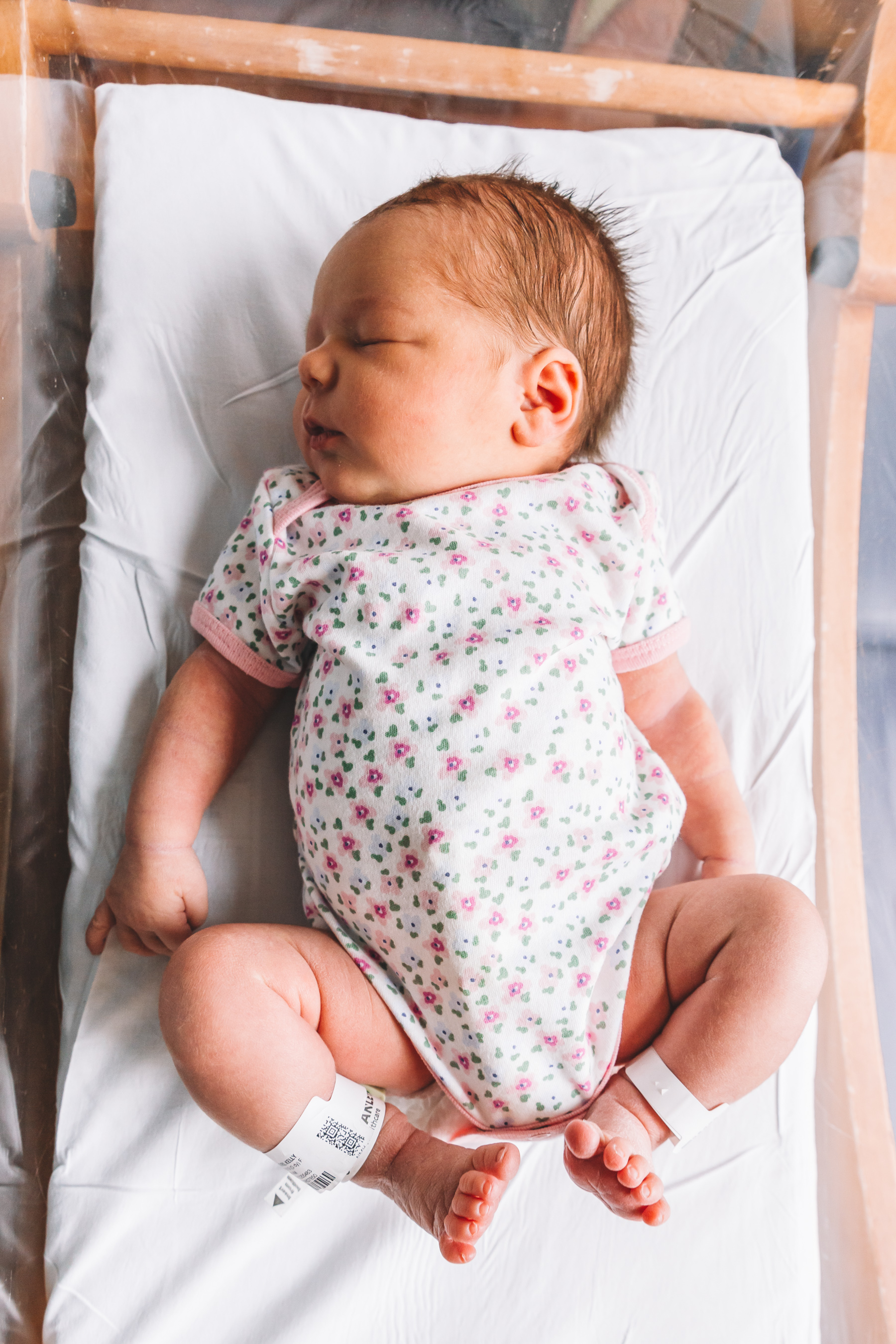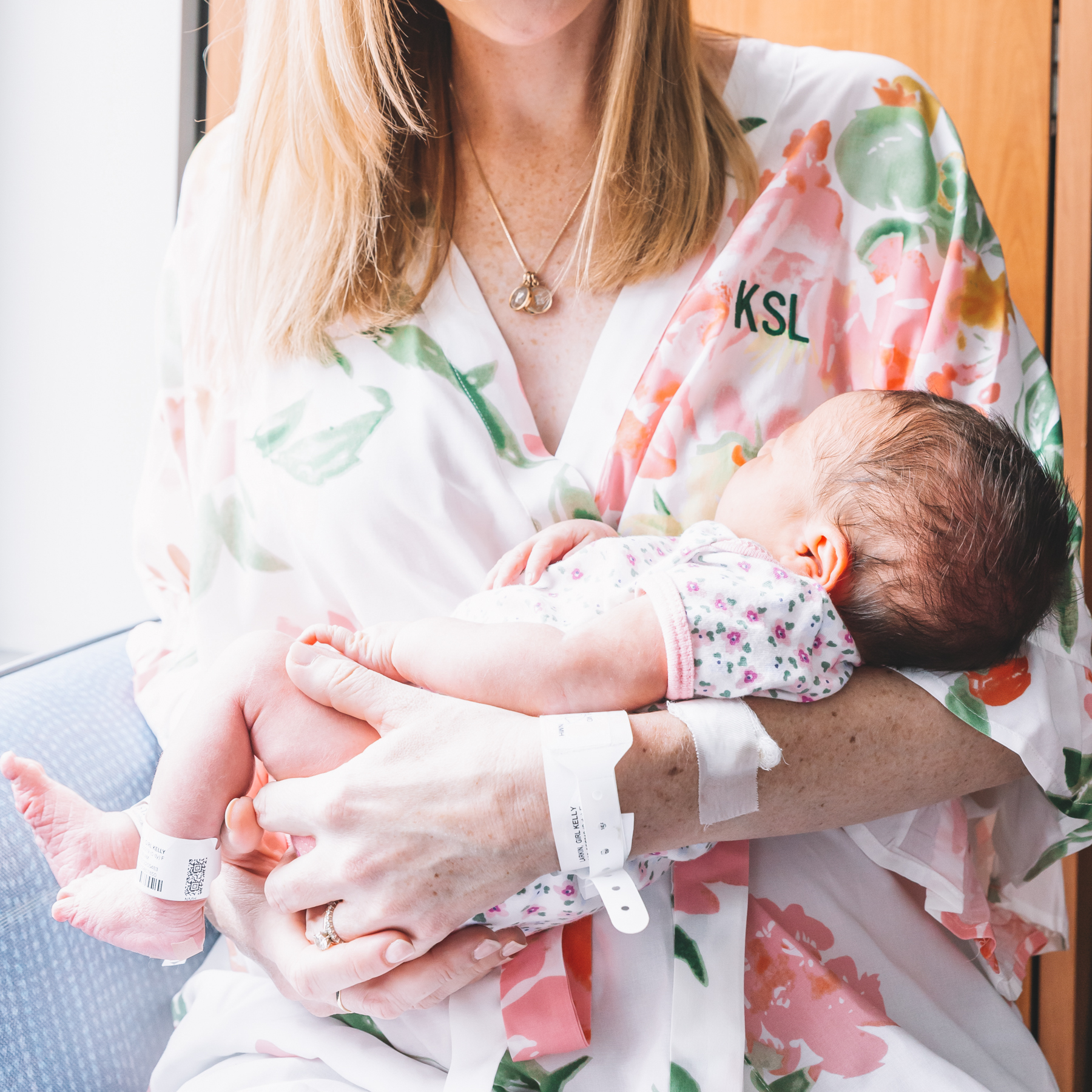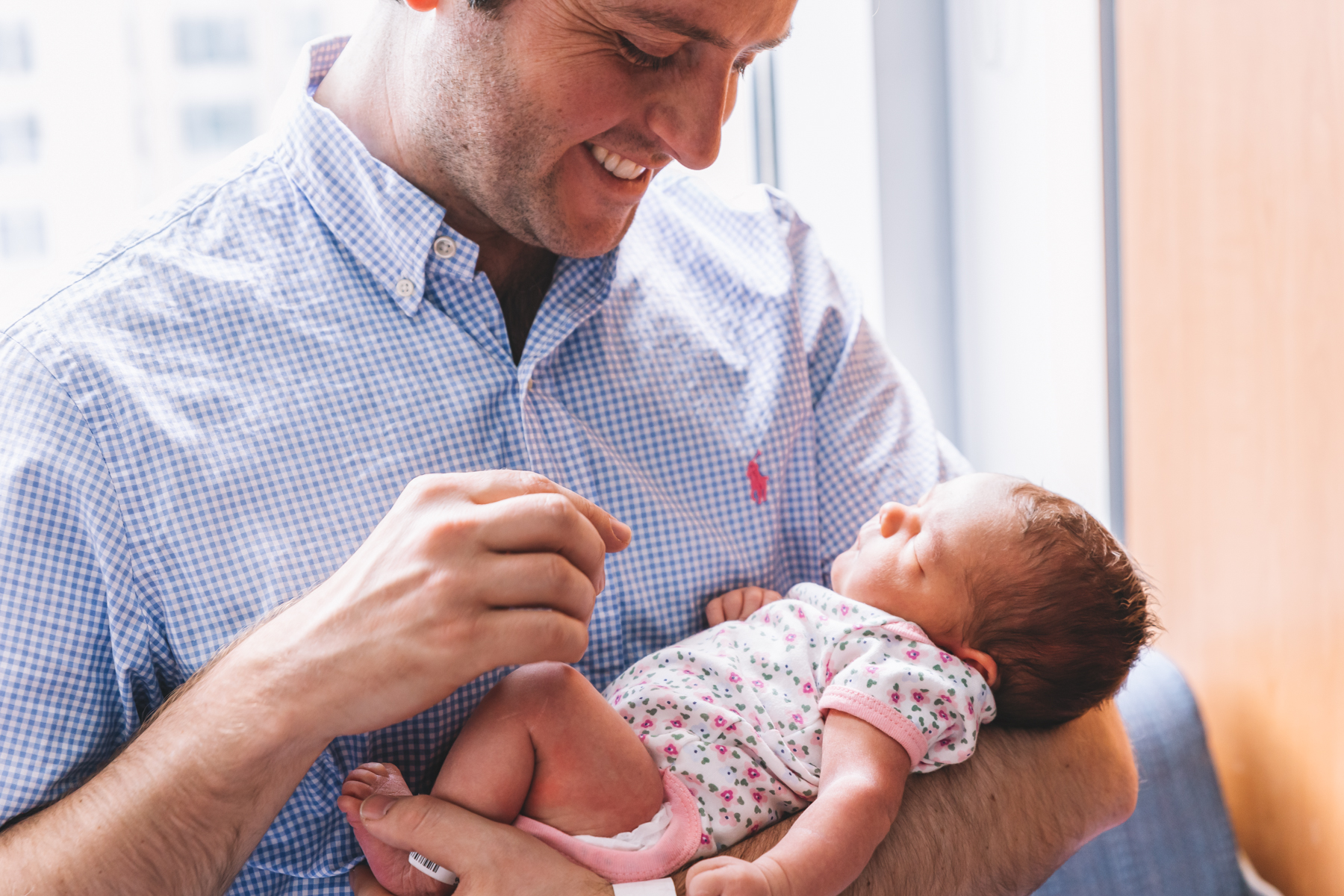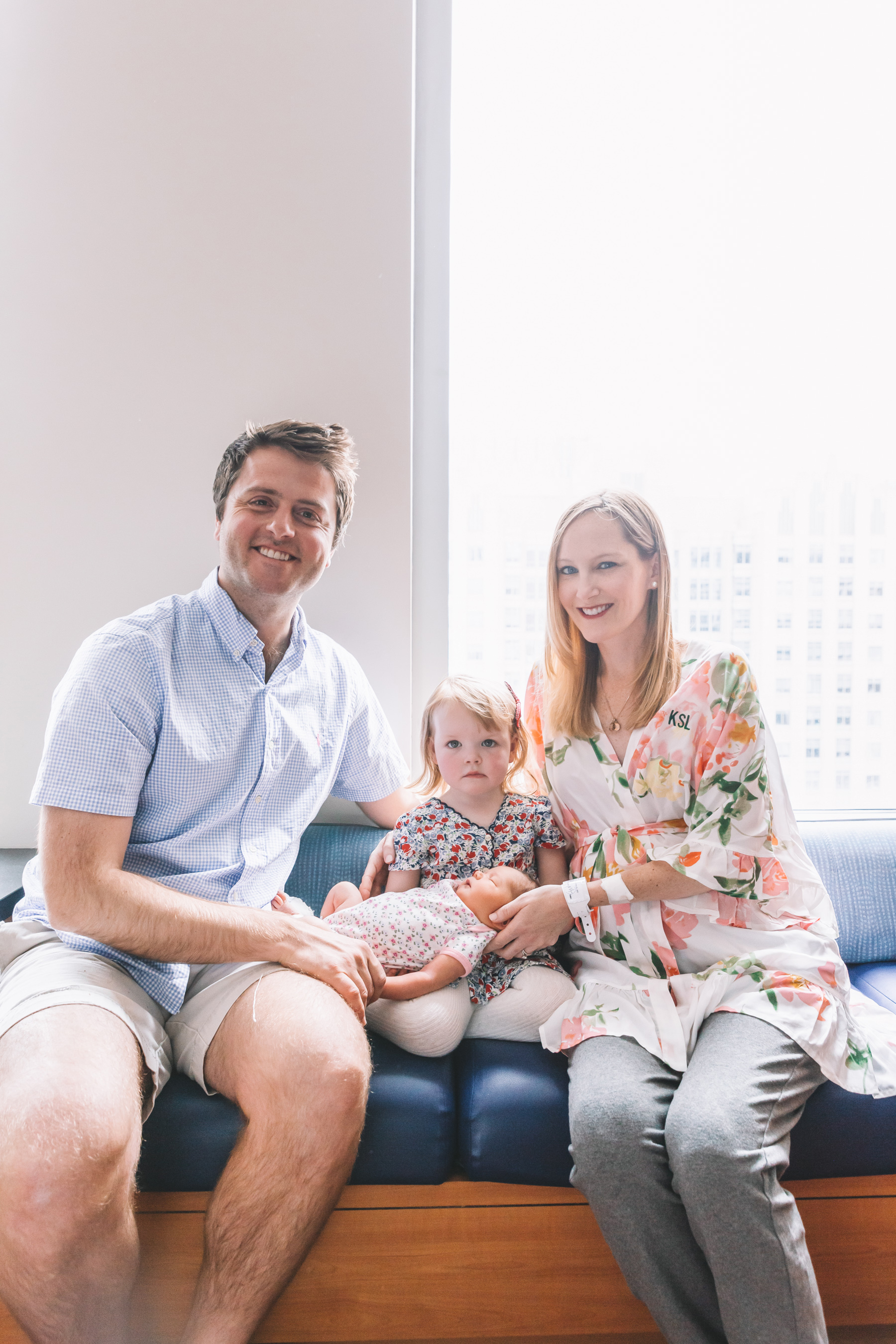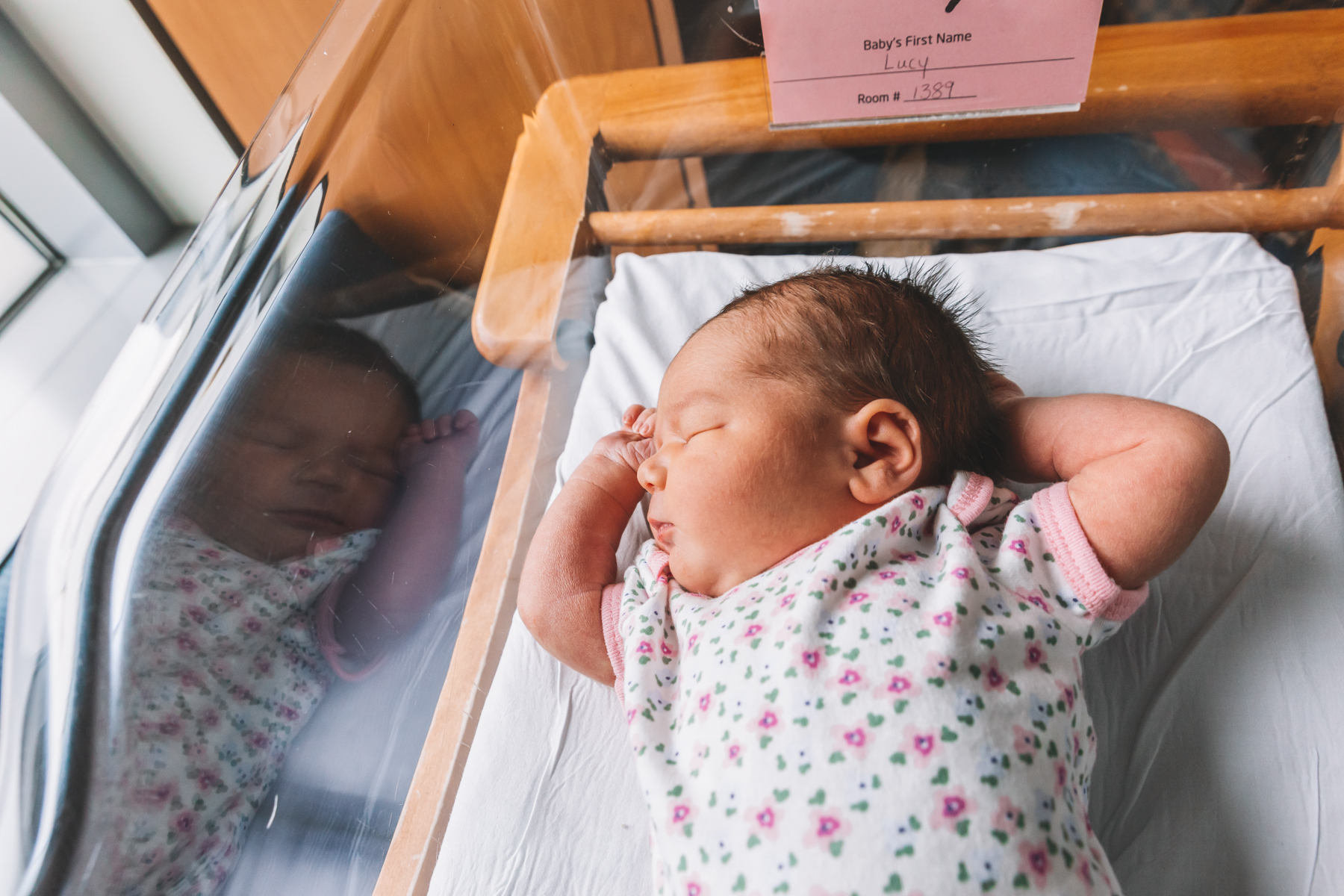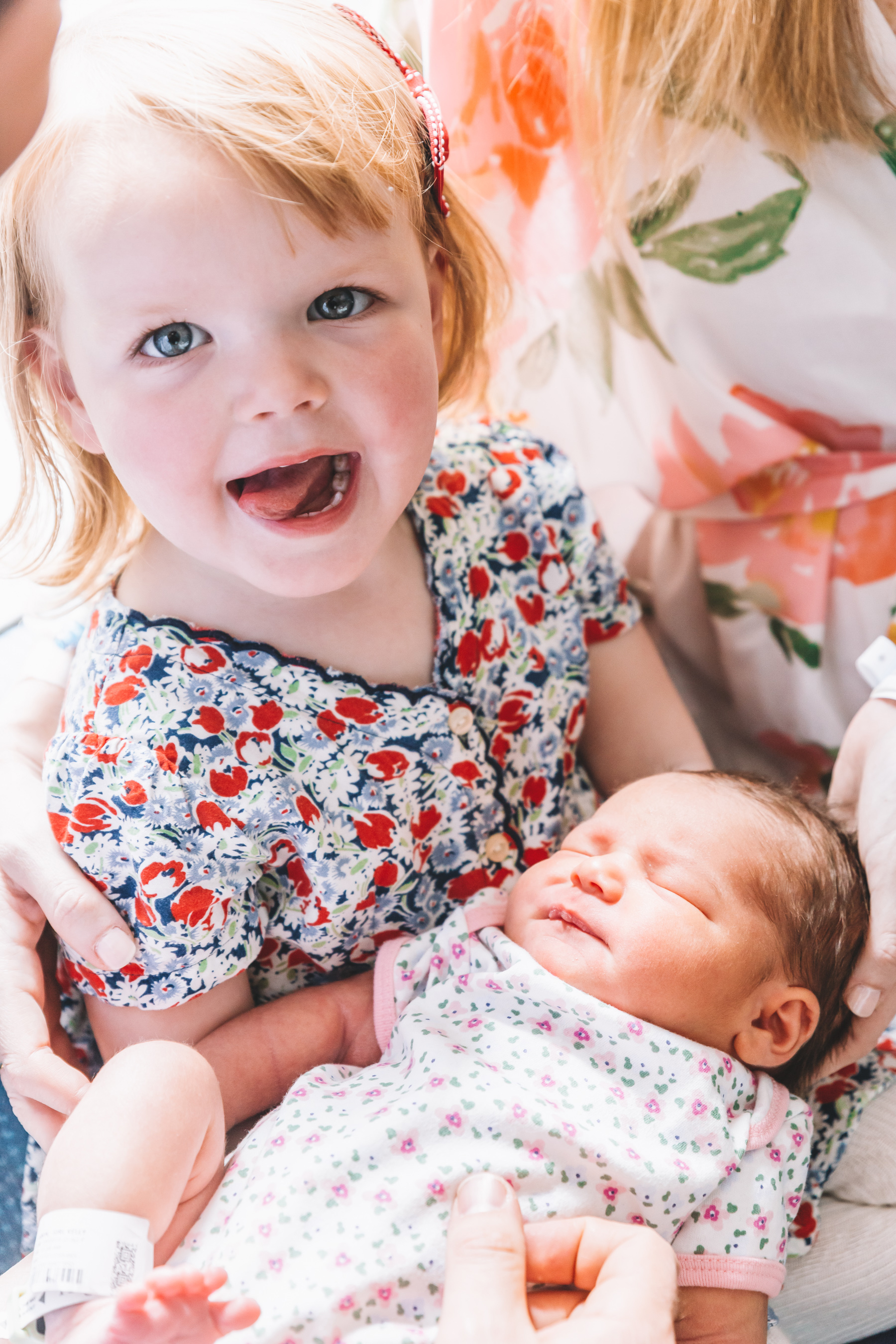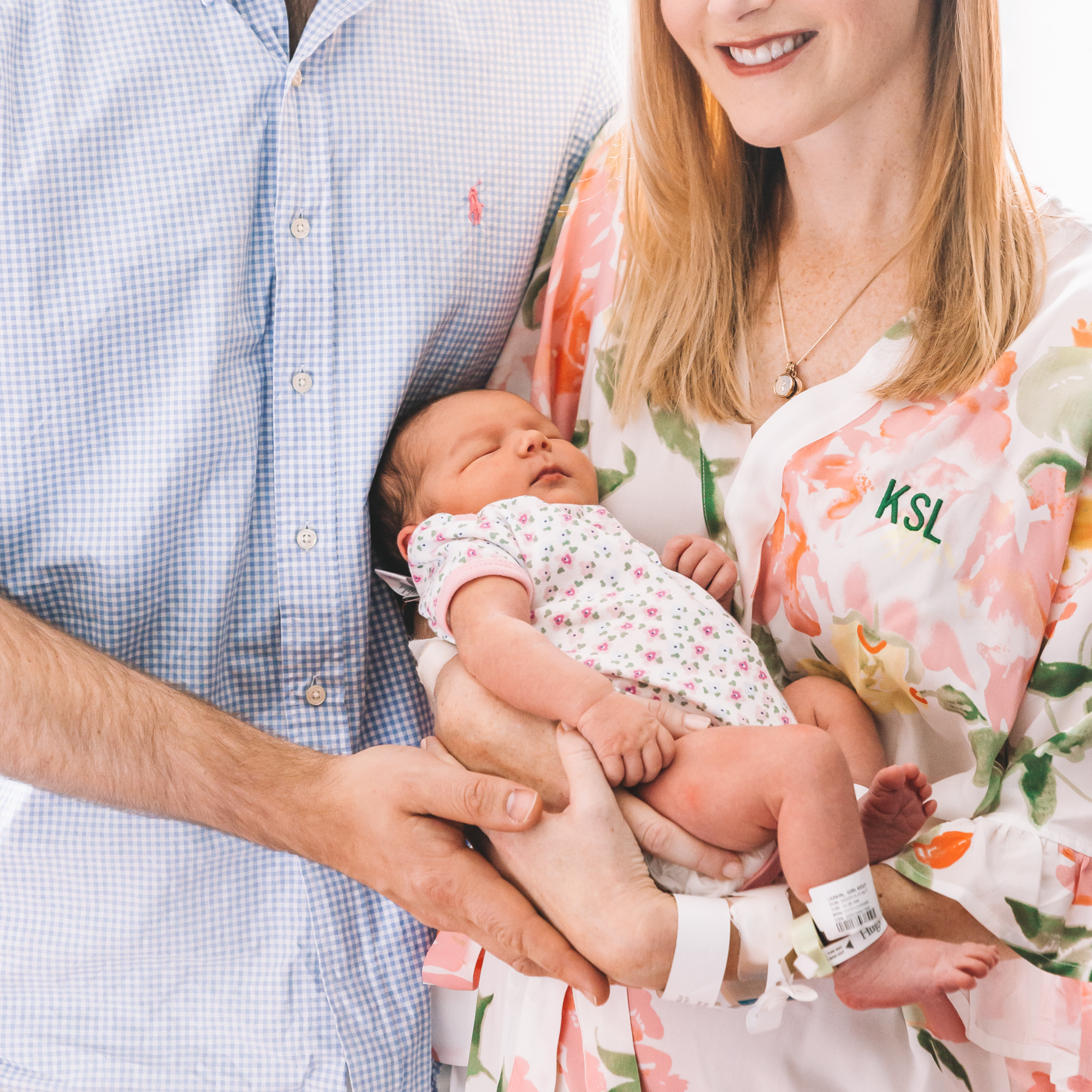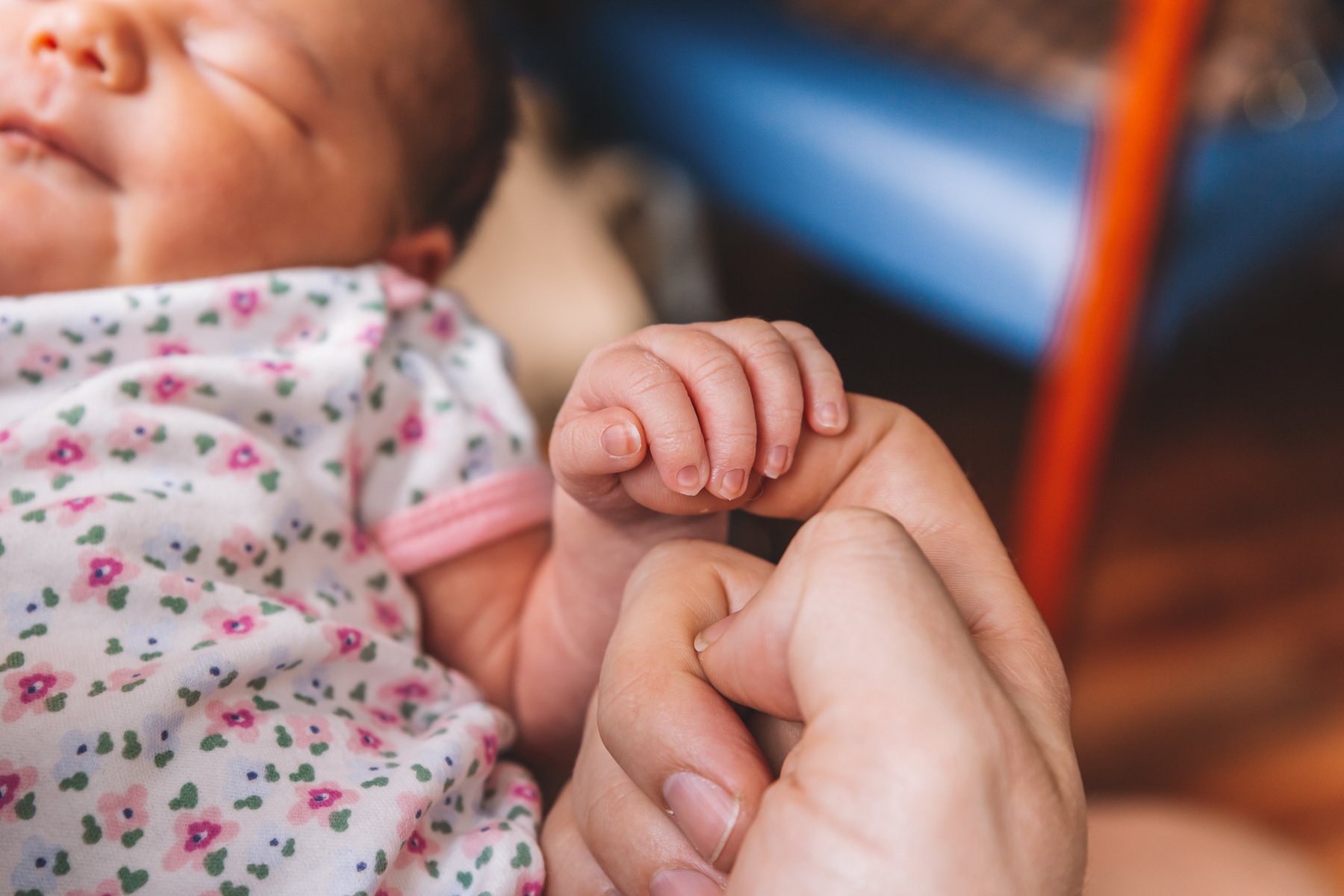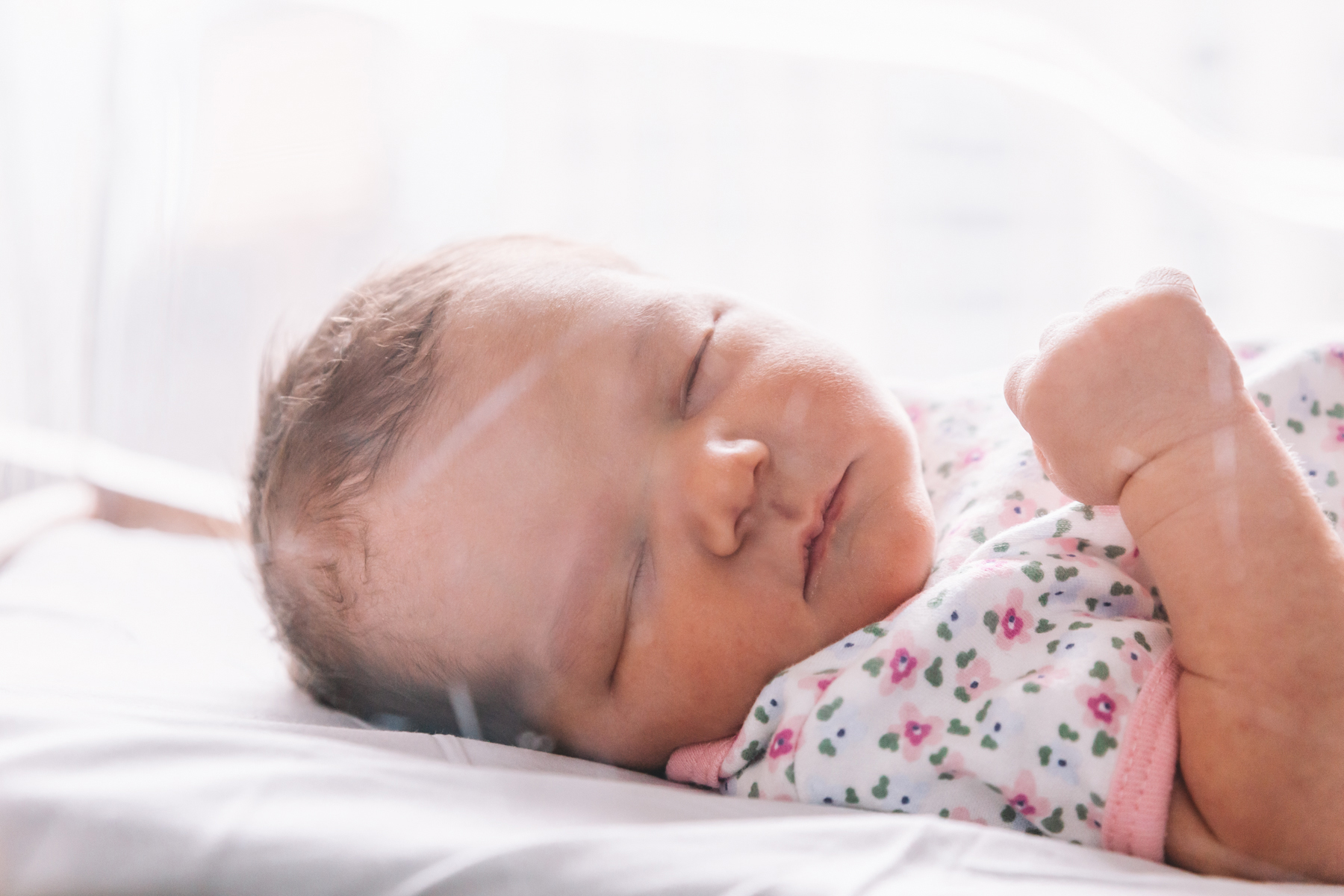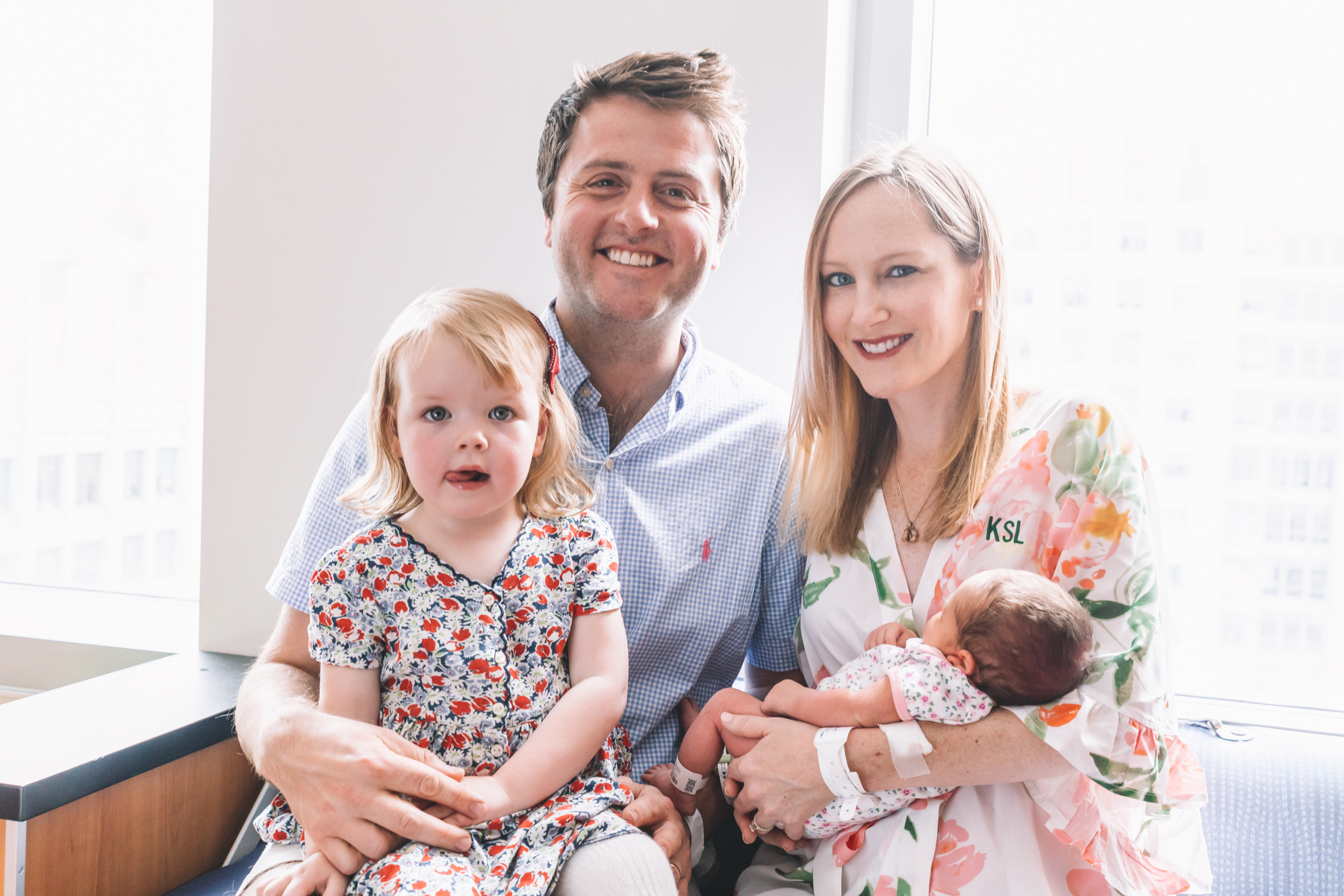 Mark and Graham Floral Robe / Stamped Initial Necklace / Newer Version of Emma's Ralph Lauren Dress / Newer Version of Lucy's Nicole Miller Onesie / Long-Sleeved Version of Mitch's Ralph Lauren Shirt