Hey Friends, hey!
You may have caught this on Instagram, but a few days ago, a one-day plumbing job turned into a four-day plumbing job, during which our kitchen ceiling needed to be ripped open. (Fun. 😆) Mitch and I weren't comfortable staying in a hotel, so we drove down to his family's lake house/farm. (Hence my silence!)
We were thankful, though, that Chicago and the state of Illinois were both in Stage 3, that it's a no-stops drive, and that my in-laws had been quarantining as well. And I must say: it was so nice to see them again. (And hug them!) On our first night, we stayed up until 2 a.m. just talking. The girls were in heaven, too–totally giddy to be with their grandparents again.
Anyway, I didn't take my camera along for the little excursion, but I thought I'd share what I found on my phone on the drive back. :)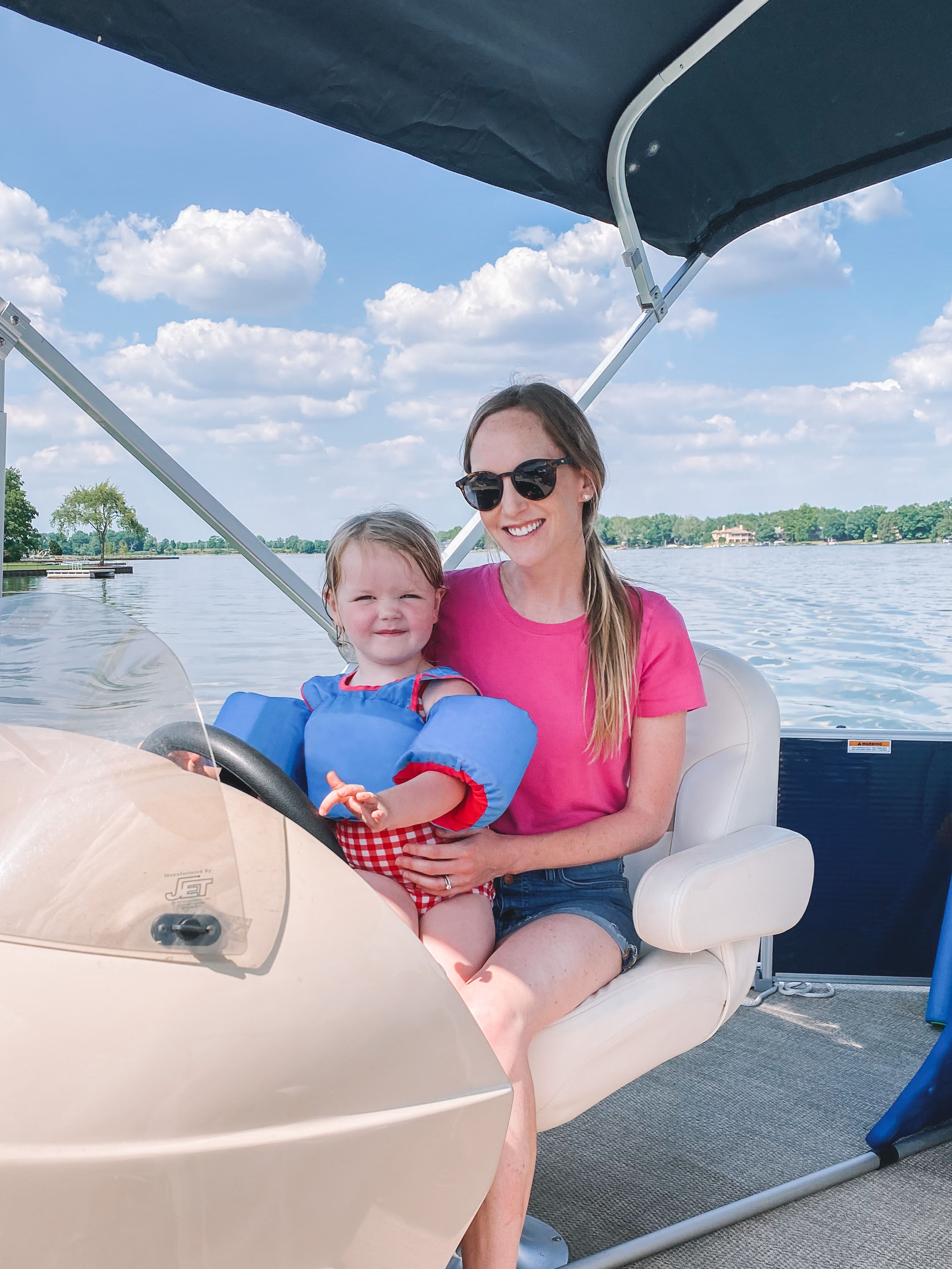 Essential T-Shirt / Shorts / Newer Sunglasses / Emma's Bathing Suit
One of my favorite parts of our days were the boat rides. Pontoon boats are the BEST. I'd never been on one before meeting Mitch, but I'm a total convert now. :) They're spacious, which is great for kids, and they're very shaded due to the overhead canopy. Huge fan. :) My in-laws' boat was in the shop this past week but their neighbors graciously offered up theirs. Thank you, Beverages!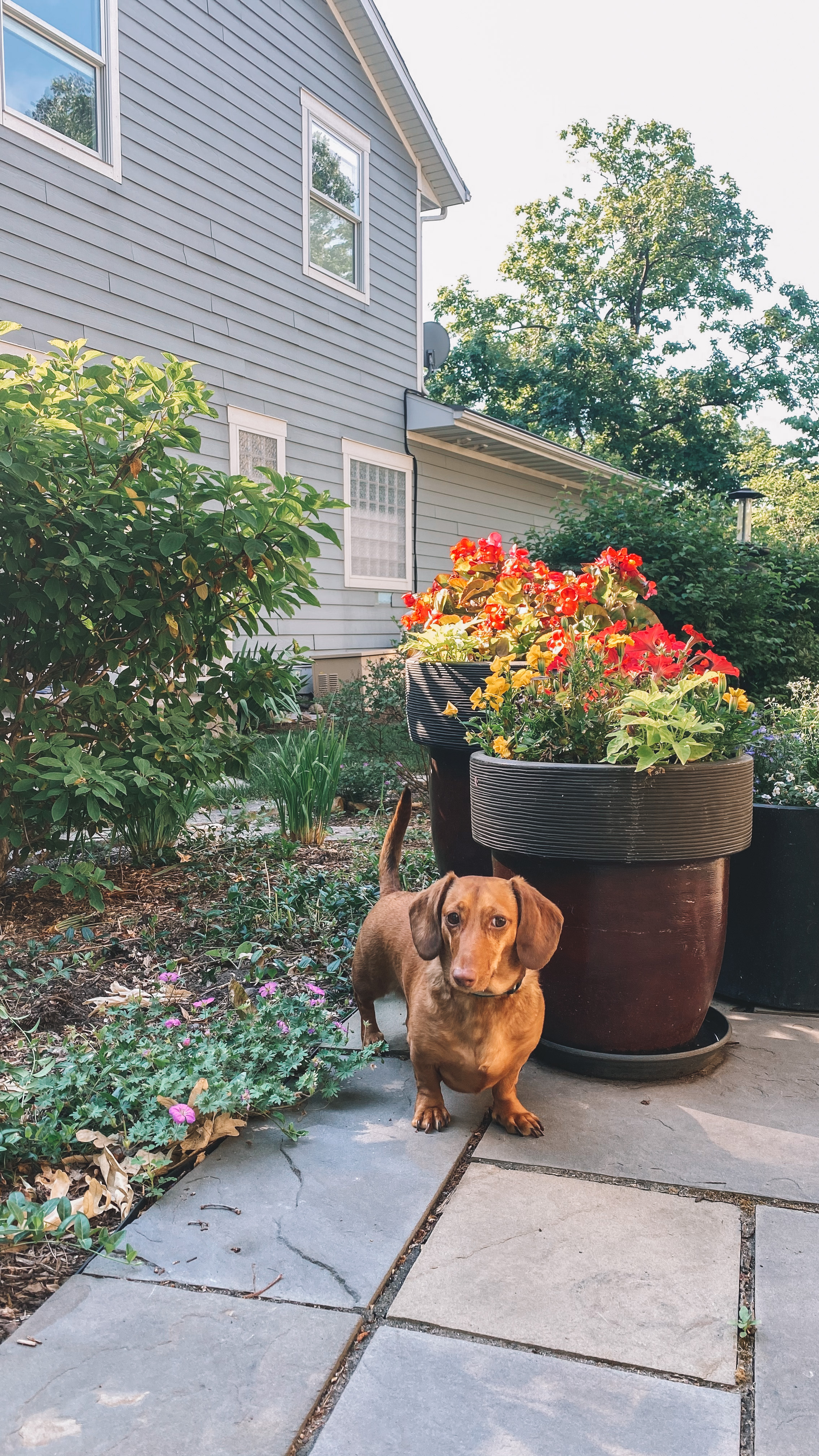 Guys, I don't know what's up with Noodle, but she's a NEW DOG. She's about to turn six, so I guess she's slowing down? Not sure… but she listens. No more accidents. And she doesn't do bad things anymore. Heck, I didn't have to put her on a leash while at the lake. Like what?!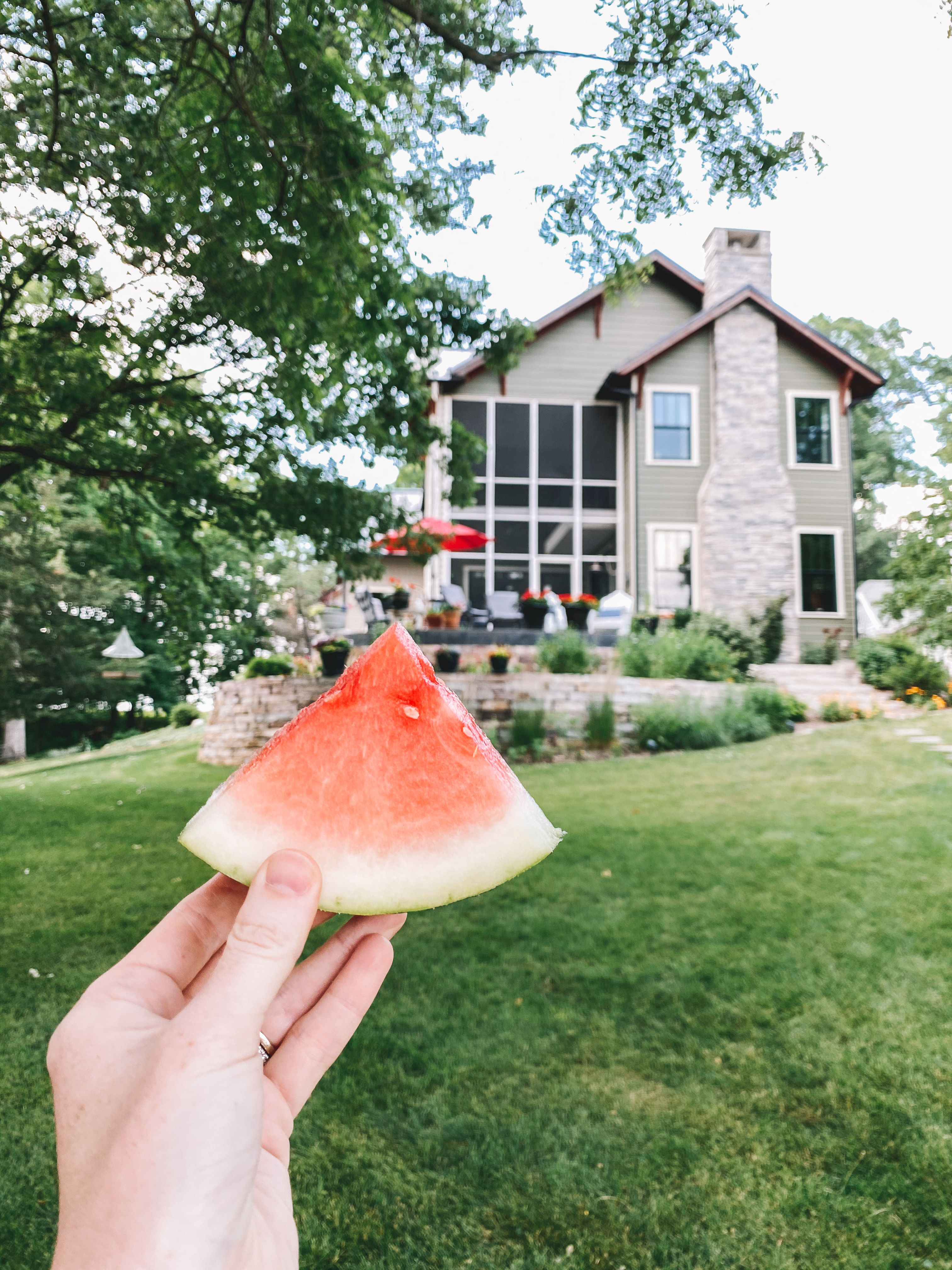 I LOVE my in-laws' lake house. They built it as a grandkid-friendly retirement home, and they moved in full-time a few years ago. It's such a phenomenal place for the family to gather; we have so much fun together there. And they knocked it out of the park with the design! (The interior is just as stunning.) My mother-in-law also rearranges the furnitures and decor on the reg, so every time we come, the place seems brand new! Really fun.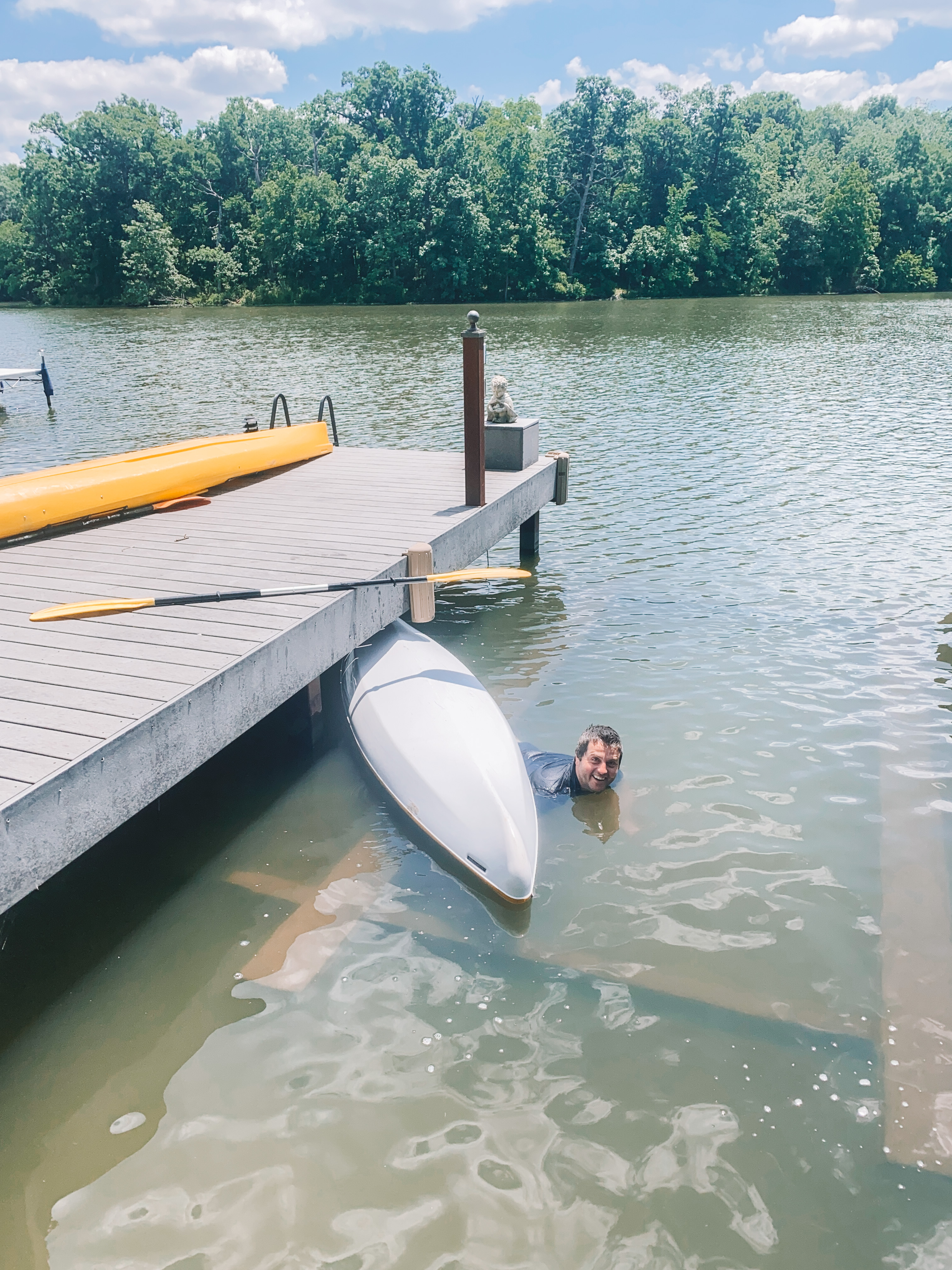 Mitch accidentally fell in the lake twice while we were there. I… don't know what to say about this. 😆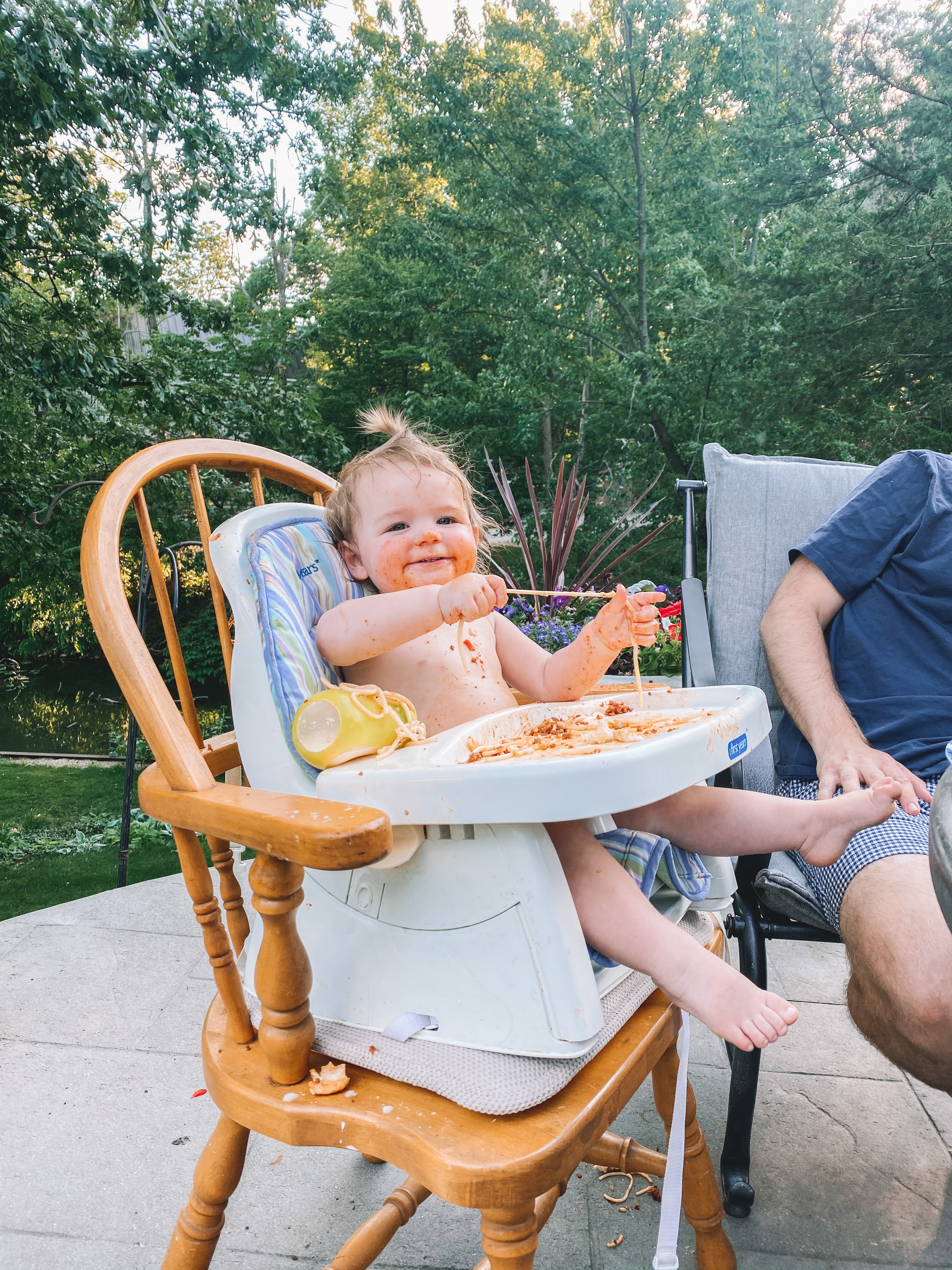 Lucy's favorite activity is eating. She lives for it, haha. This was spaghetti night, and Lucy was FEELIN' it.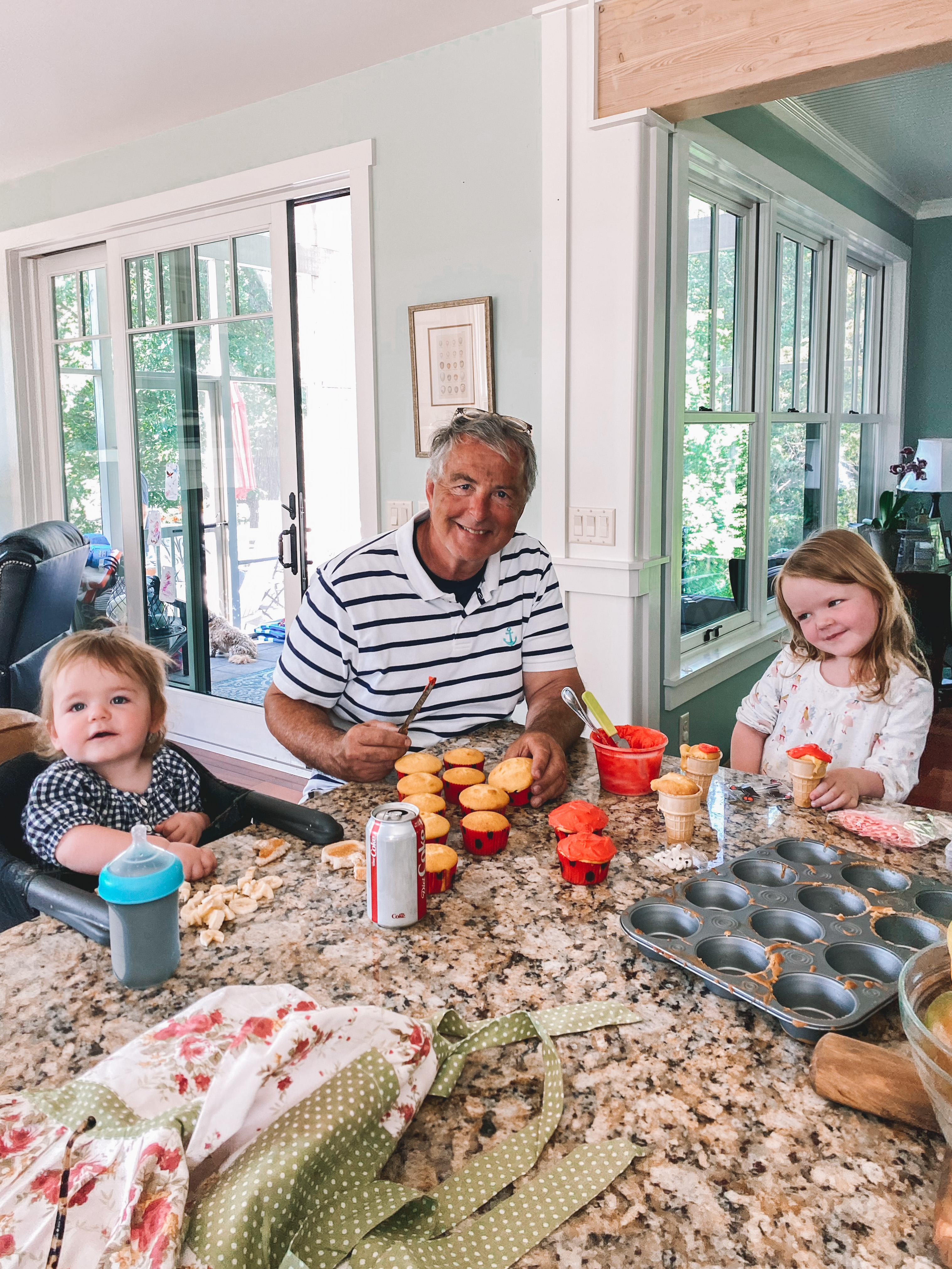 We brought down a lady bug cupcake kit, and the final result was absolutely hysterical. (Any other moms out there with kids who are obsessed with the Miraculous Ladybug show?! Very strange, haha!)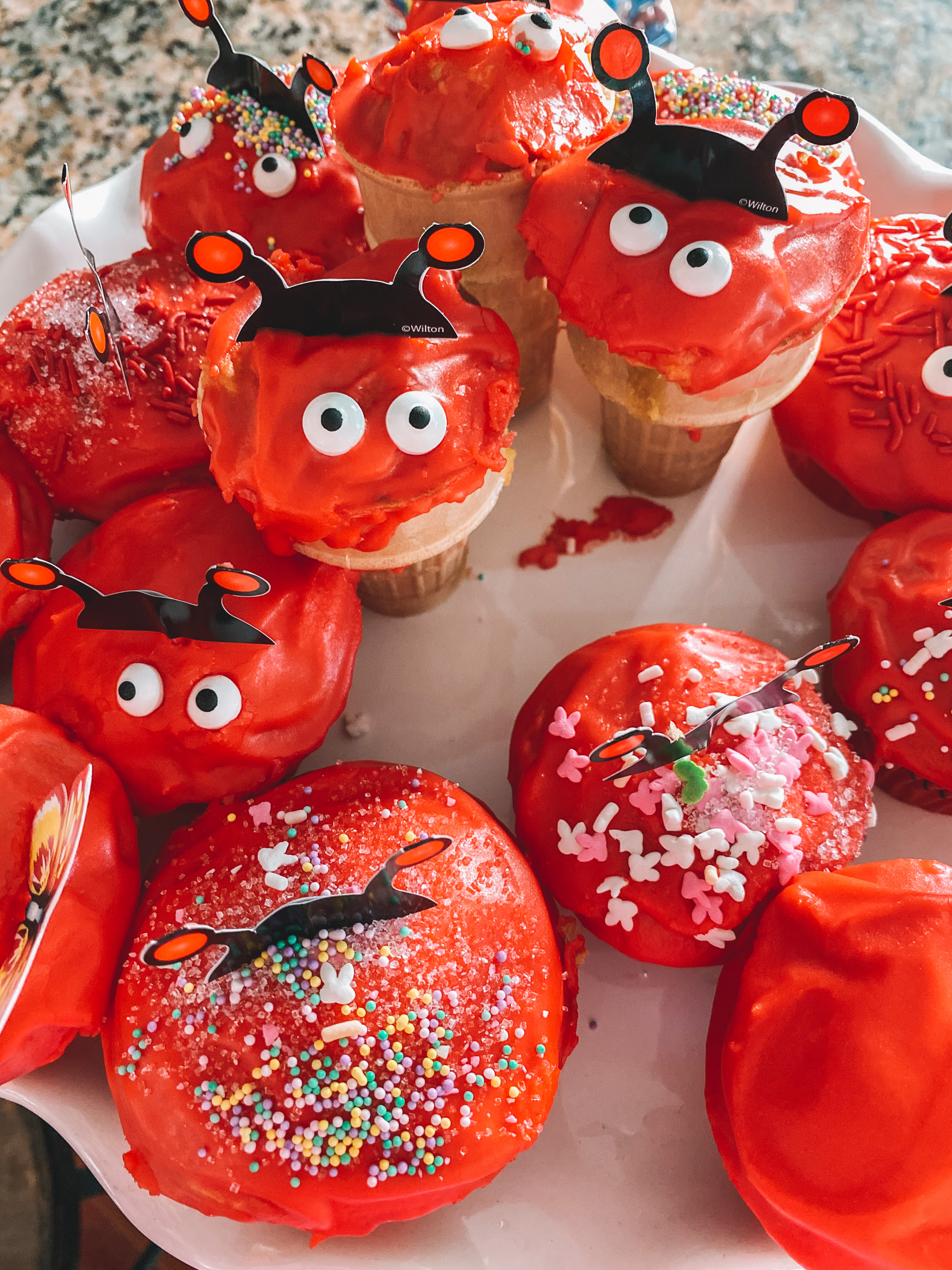 See? They remind me of minions. Just creepier.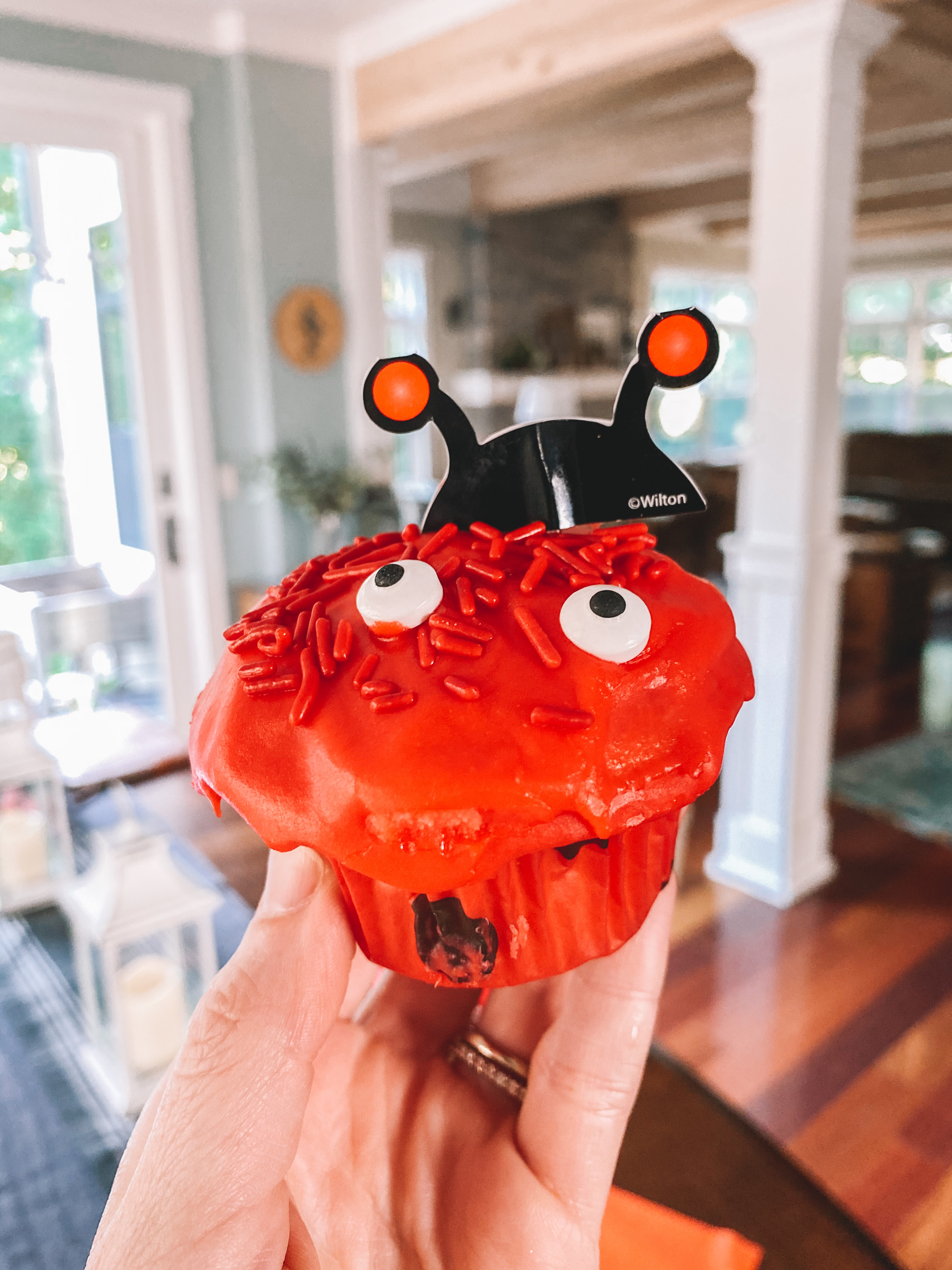 My best work.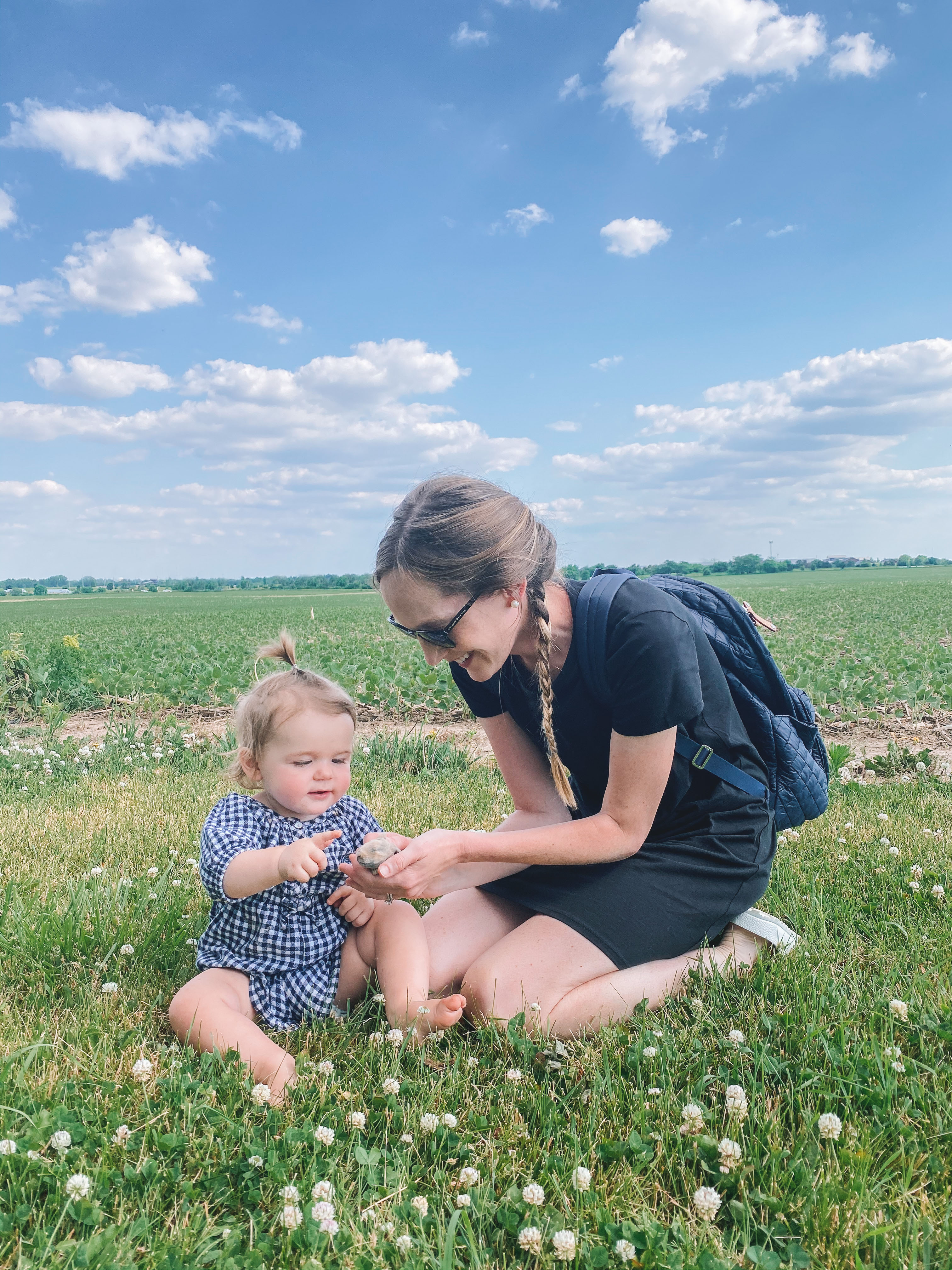 J.Crew T-Shirt Dress (Longer here) + J.Crew Factory T-Shirt Dress / Waterproof Birkenstocks / MZ Wallace Backpack (At Nordstrom here. Smaller here.) / Old Gingham Romper but LOVE this gingham set!
In case you're new here, Mitch's grandfather, father and brother are all farmers! Charlie, my brother-in-law, renovated my father-in-law's childhood farmhouse last year, and it's stunning. There, he runs Above Normal Eggs (named after the town, called "Normal"), and he's been slowly adding more and more animals. My favorites are the bunnies!
This is Flopsy. (Lucy and I named her.) IS SHE NOT THE CUTEST THING?!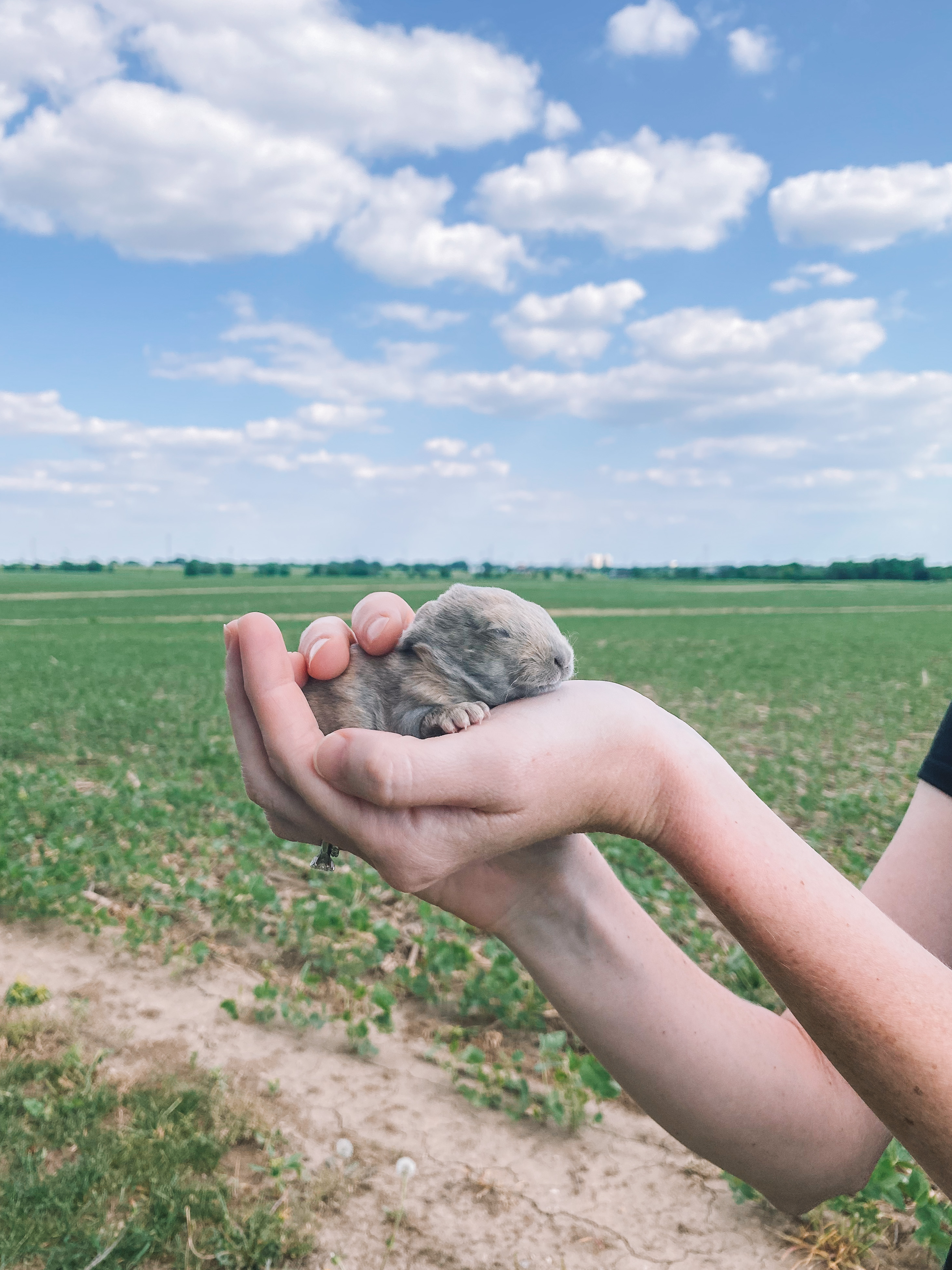 She will not be coming back to Chicago with us; she's definitely a farm bunny. But I adore her and plan on visiting her very soon! So sweet!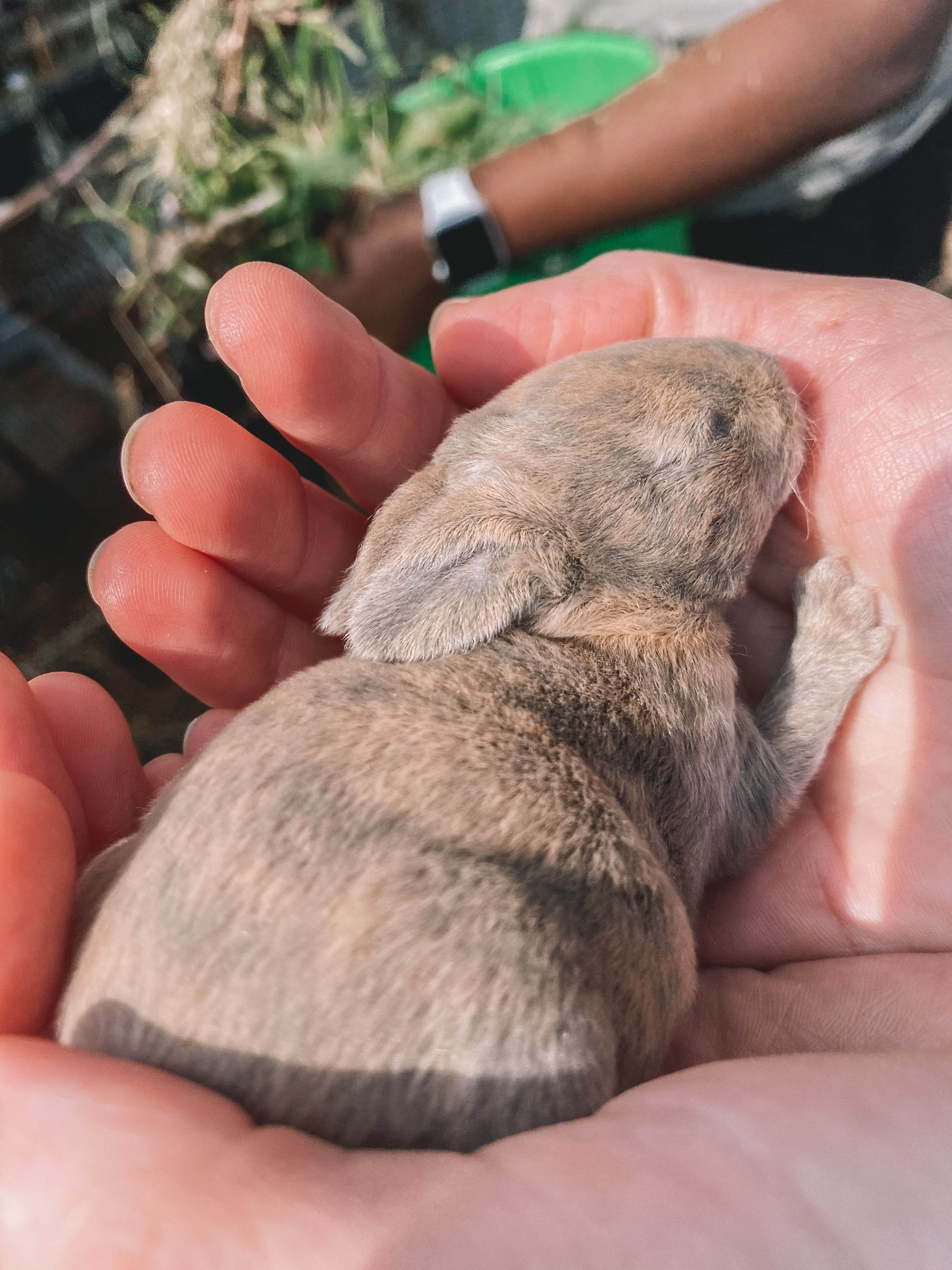 Can't stop won't stop. (Mom, are you dying?)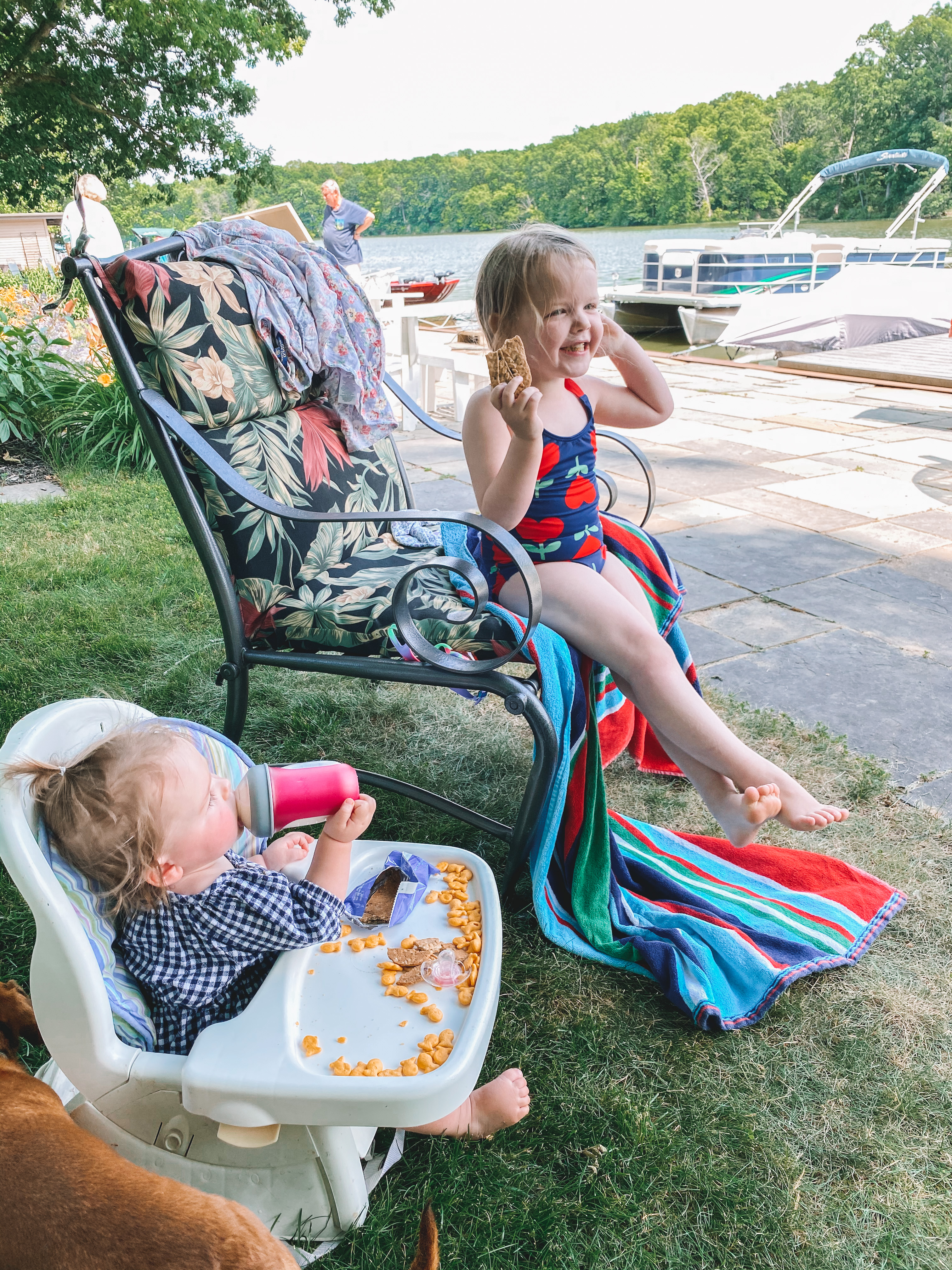 See? Lucy is happiest in this chair, eating. Cracks me up. This was a snack break.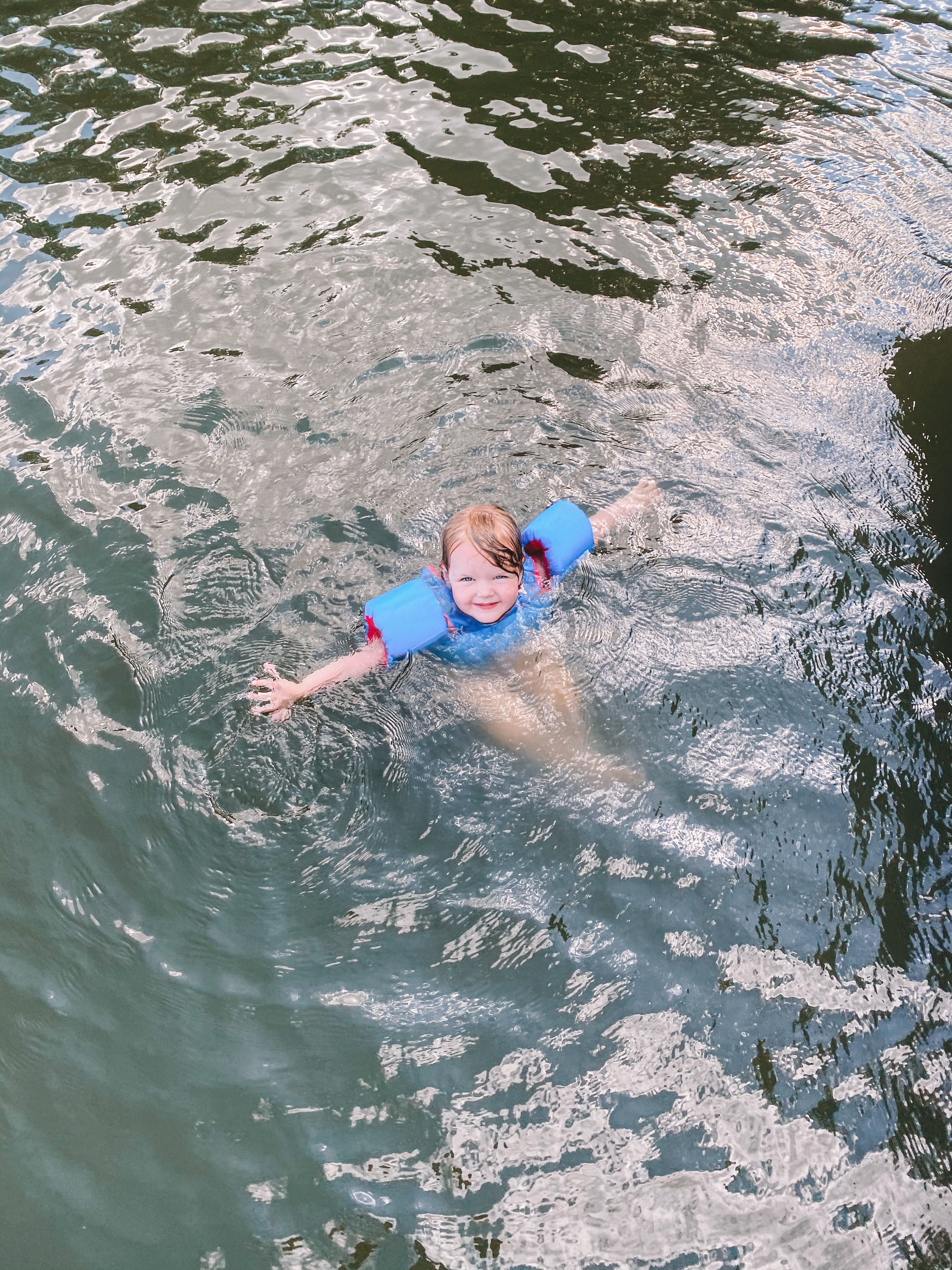 Temps reached the 90s on a couple of days! Swimming in the lake was a great way to ring in the summer. :)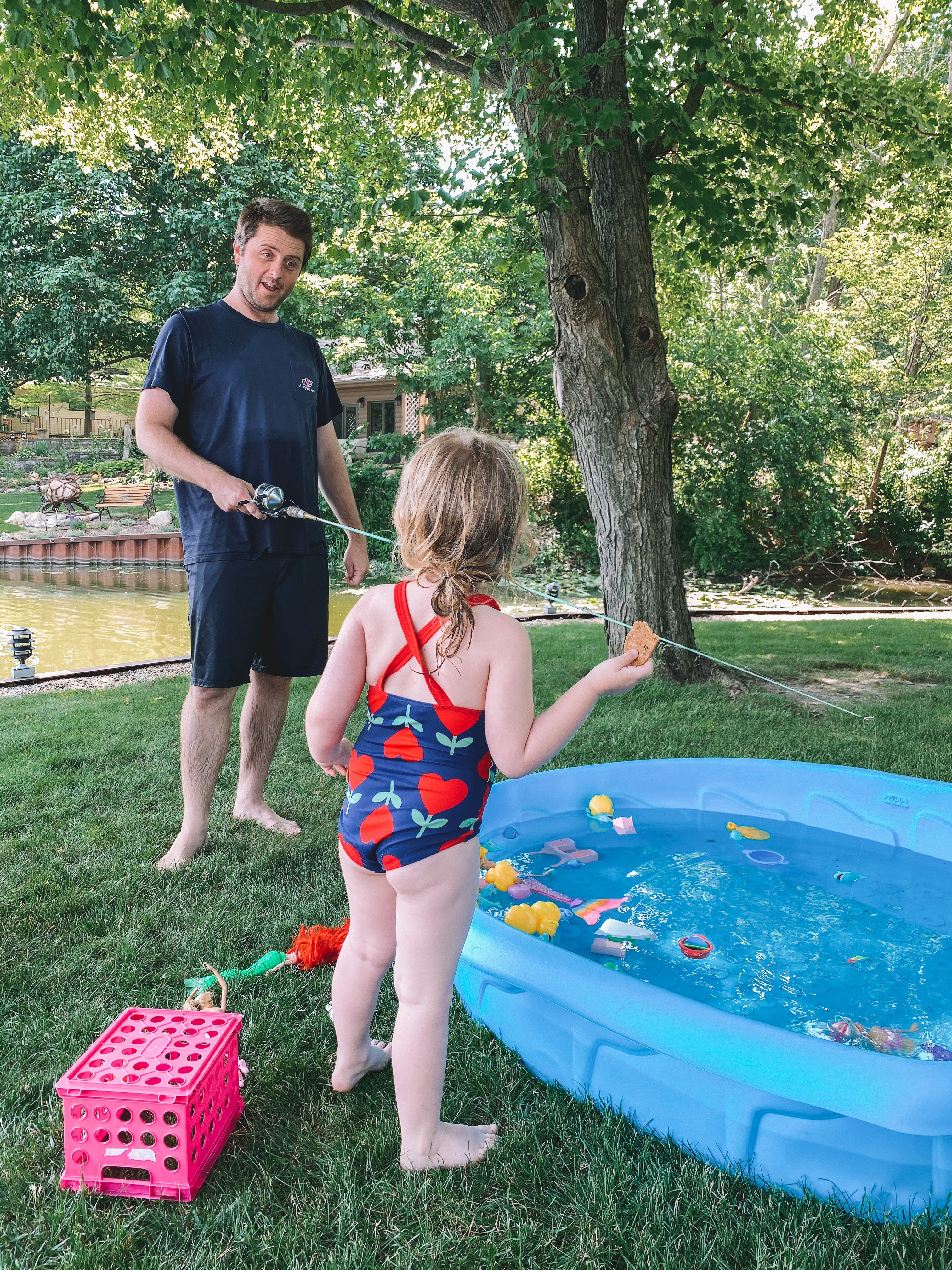 This is exactly what it looks like.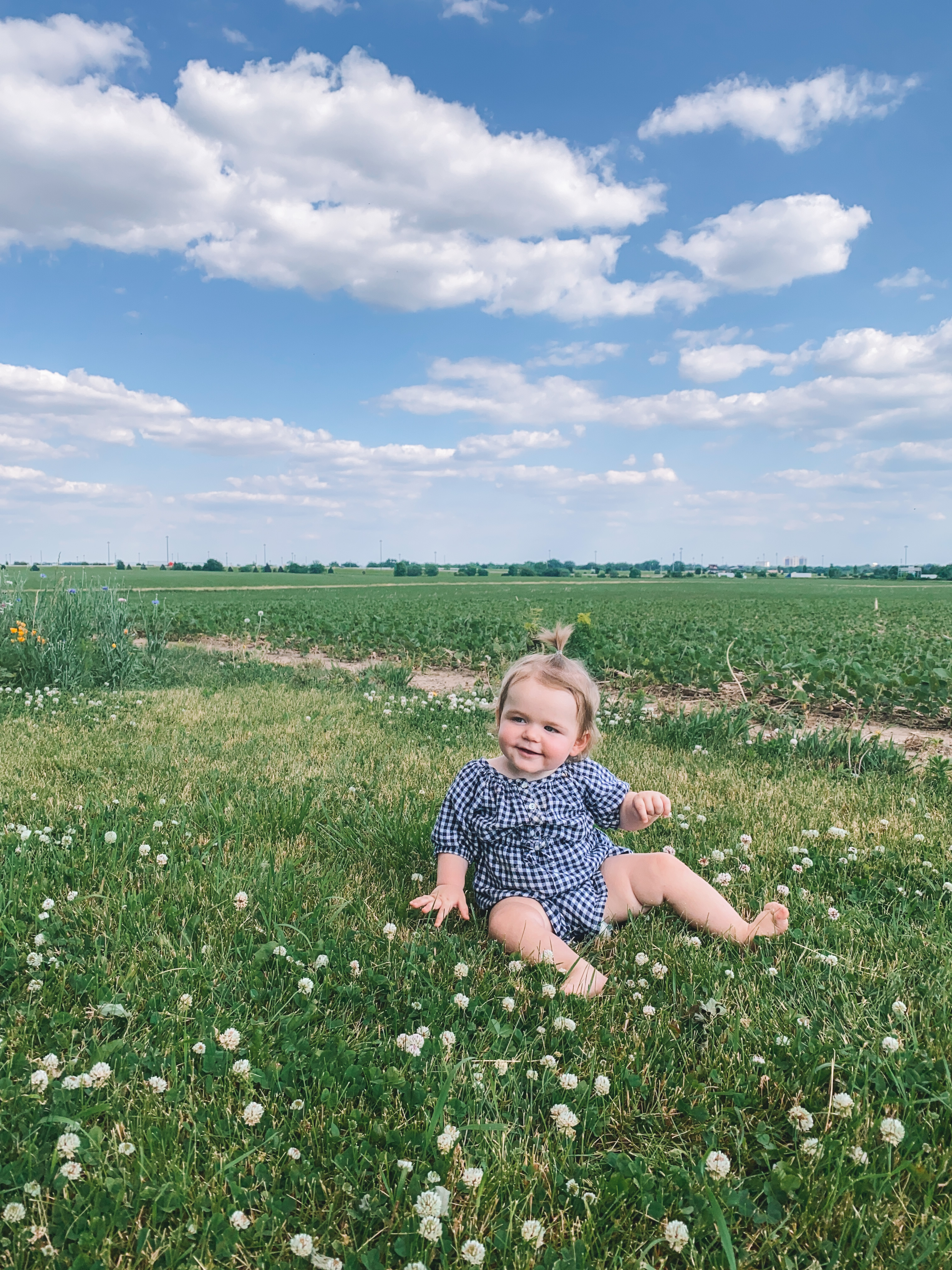 Lucy at the farm. I just love her Pebbles-style hair.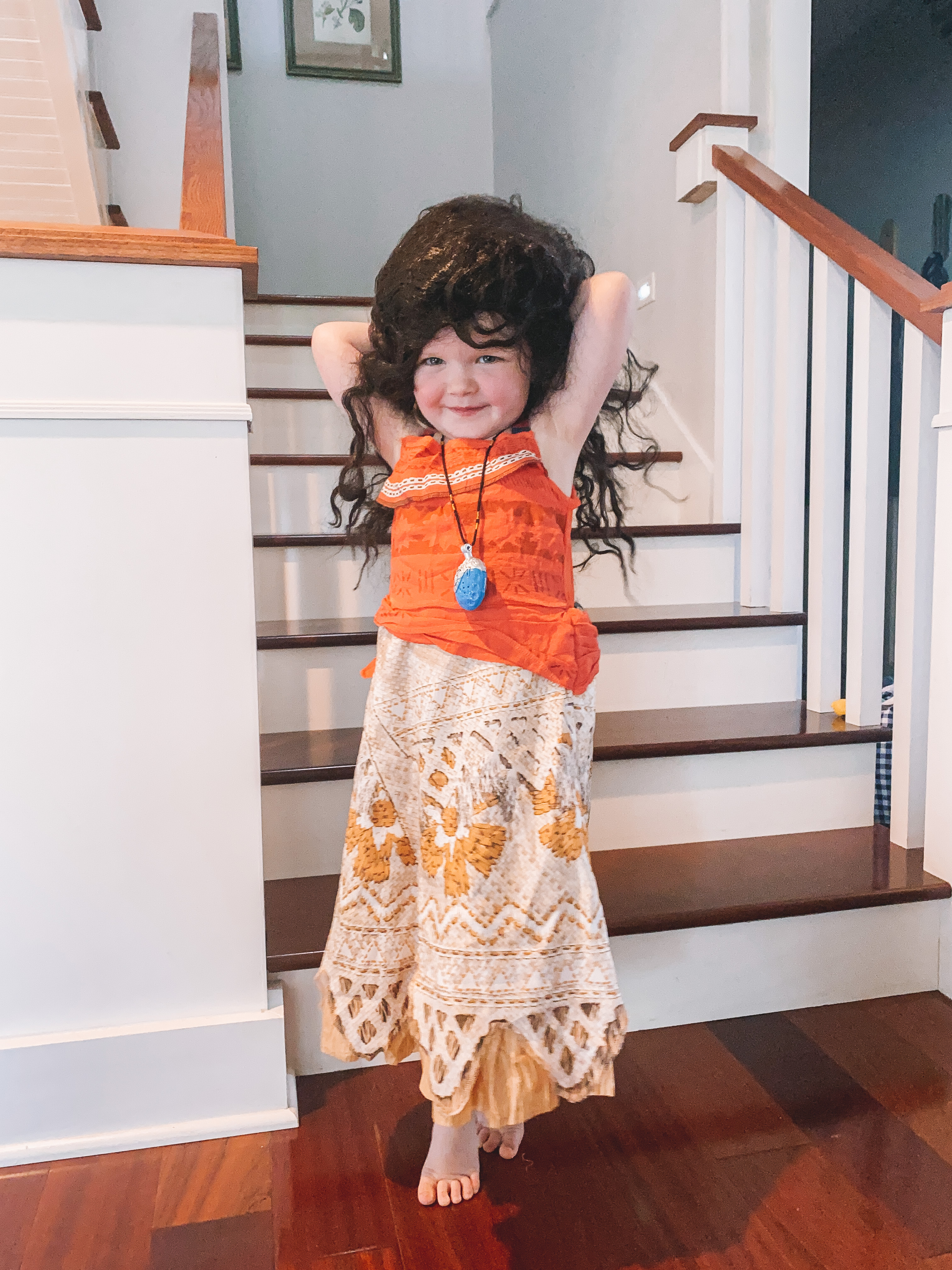 My mother-in-law's dress-up game is STRONG. Our favorite costume, though, was this Moana one. And Emma as a brunette? Adorable. :)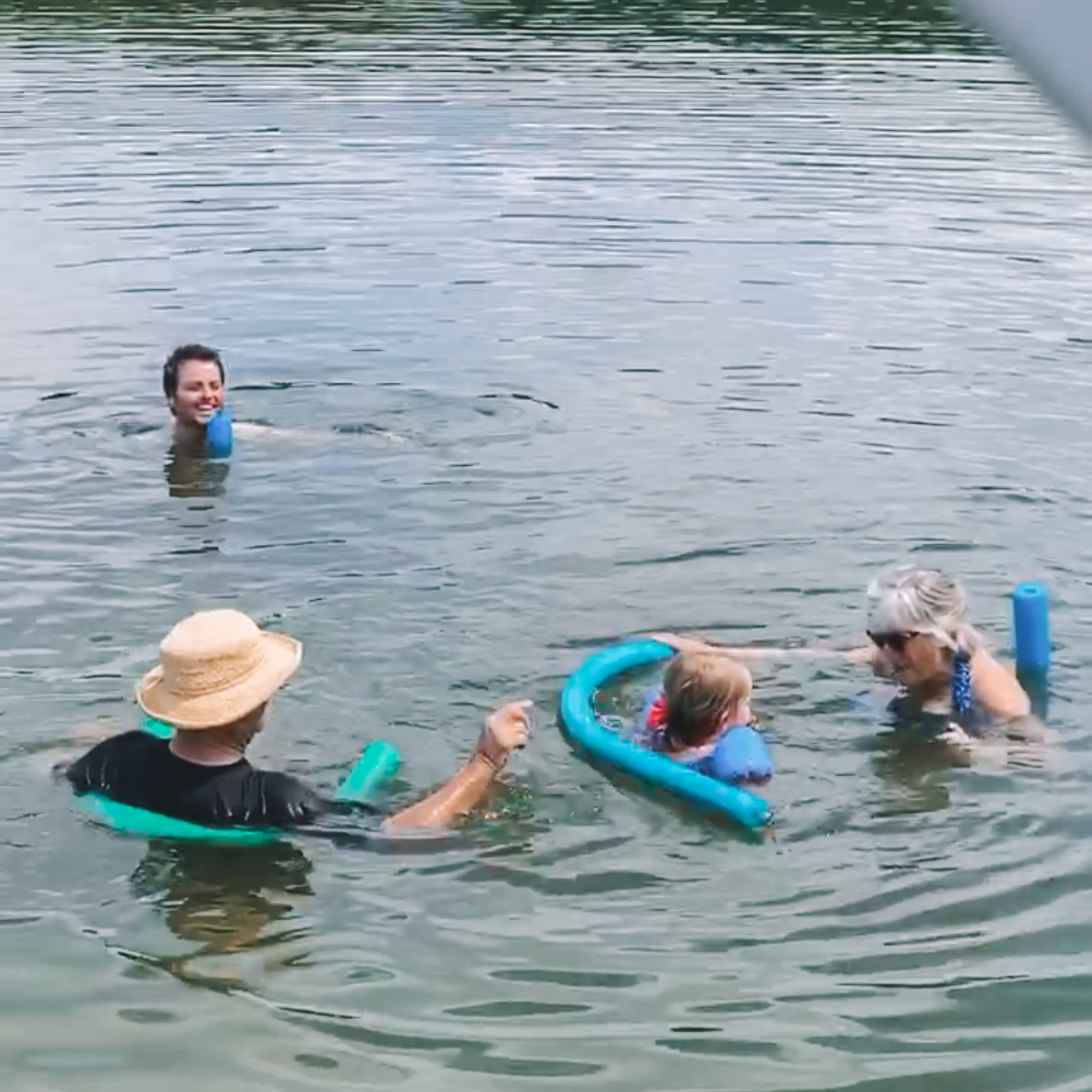 Terrible photo, but we took the pontoon out to a little swimming cove and had the best afternoon. Emma may have lost her swimsuit but that's a story for another day.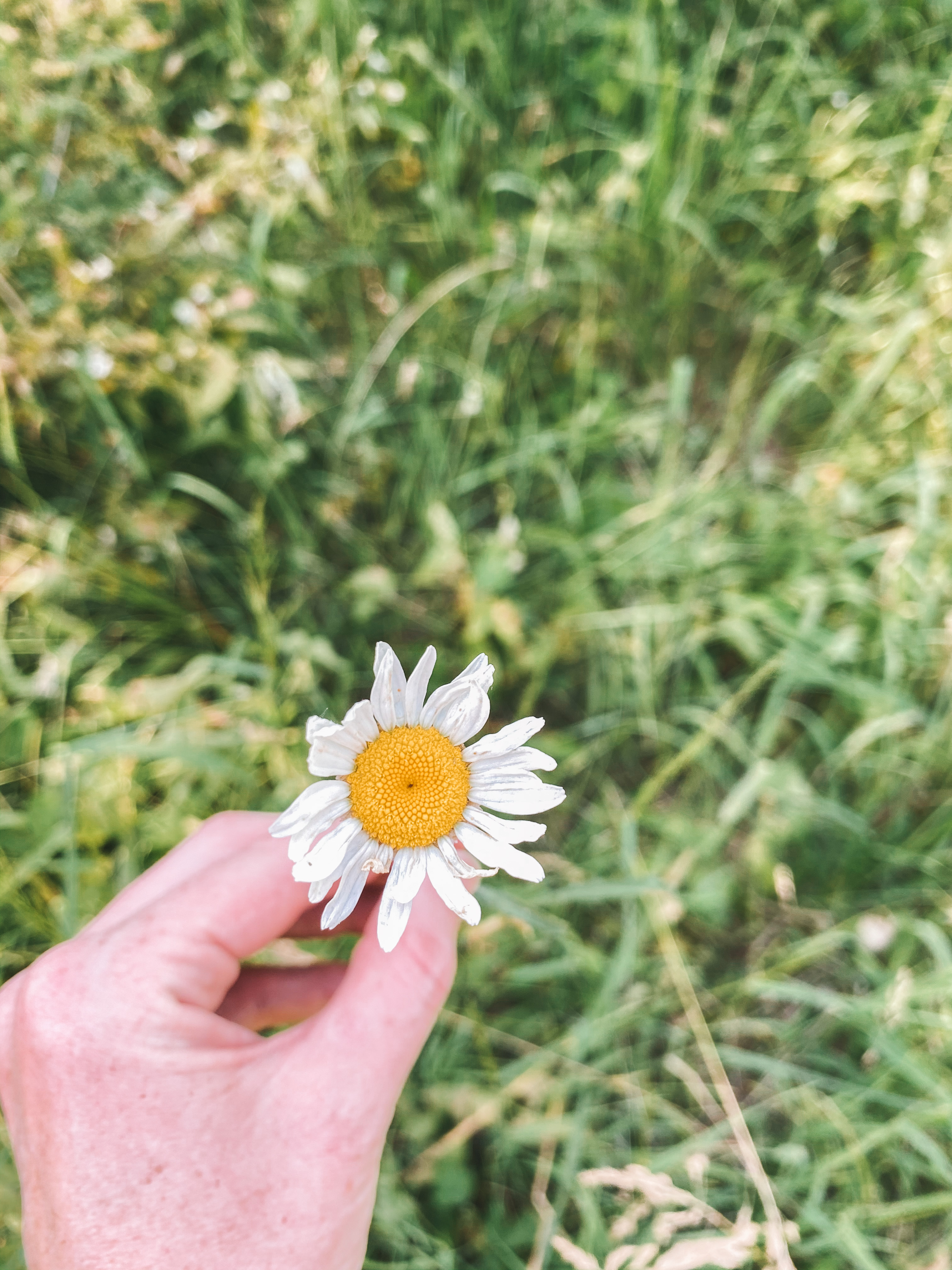 MITCH AND I TOOK A WALK… ALONE! It seriously was our first time alone since February. I reintroduced myself, he reintroduced himself. And we talked. It was grand.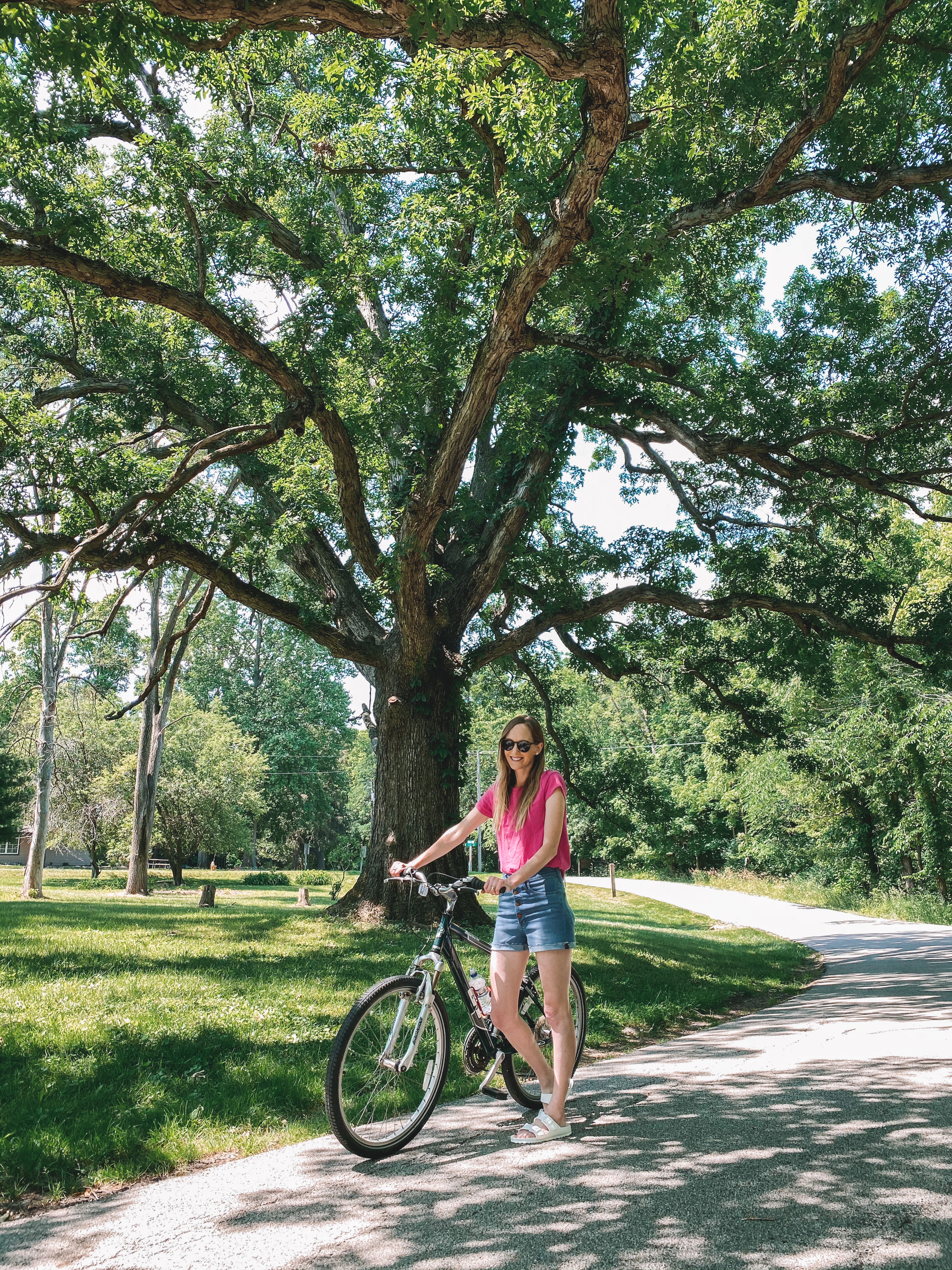 Essential T-Shirt / Shorts / Newer Sunglasses / Waterproof Birkenstocks
This is my first pair of shorts in many, many years. They're amazingly soft and stretchy… but I'm very much undecided on the whole shorts thing. 😆 I just feel weird in them! For the record, I'm sure that YOU GUYS look fantastic in shorts. But when I wore them, I felt like I was an old lady pretending to be a teenager. Maybe it'll feel more normal as I wear them more. Or maybe I just need longer shorts. (That's probably it, haha.) Are you a shorts girl? Am I the only girl out there who hates them?!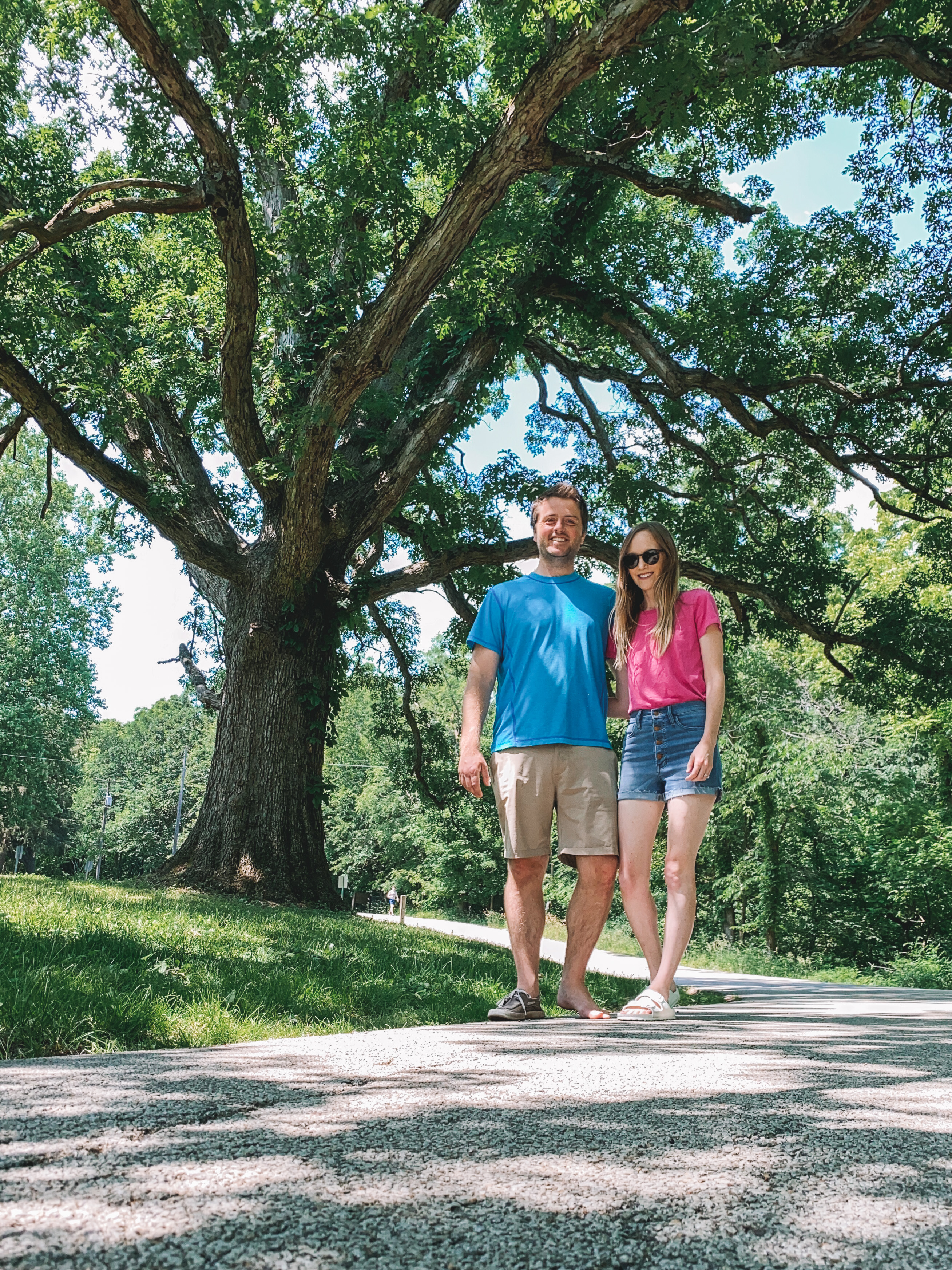 Please note that Mitch is only wearing one shoe. (The other one is being used as a makeshift tripod.) DATE DAY!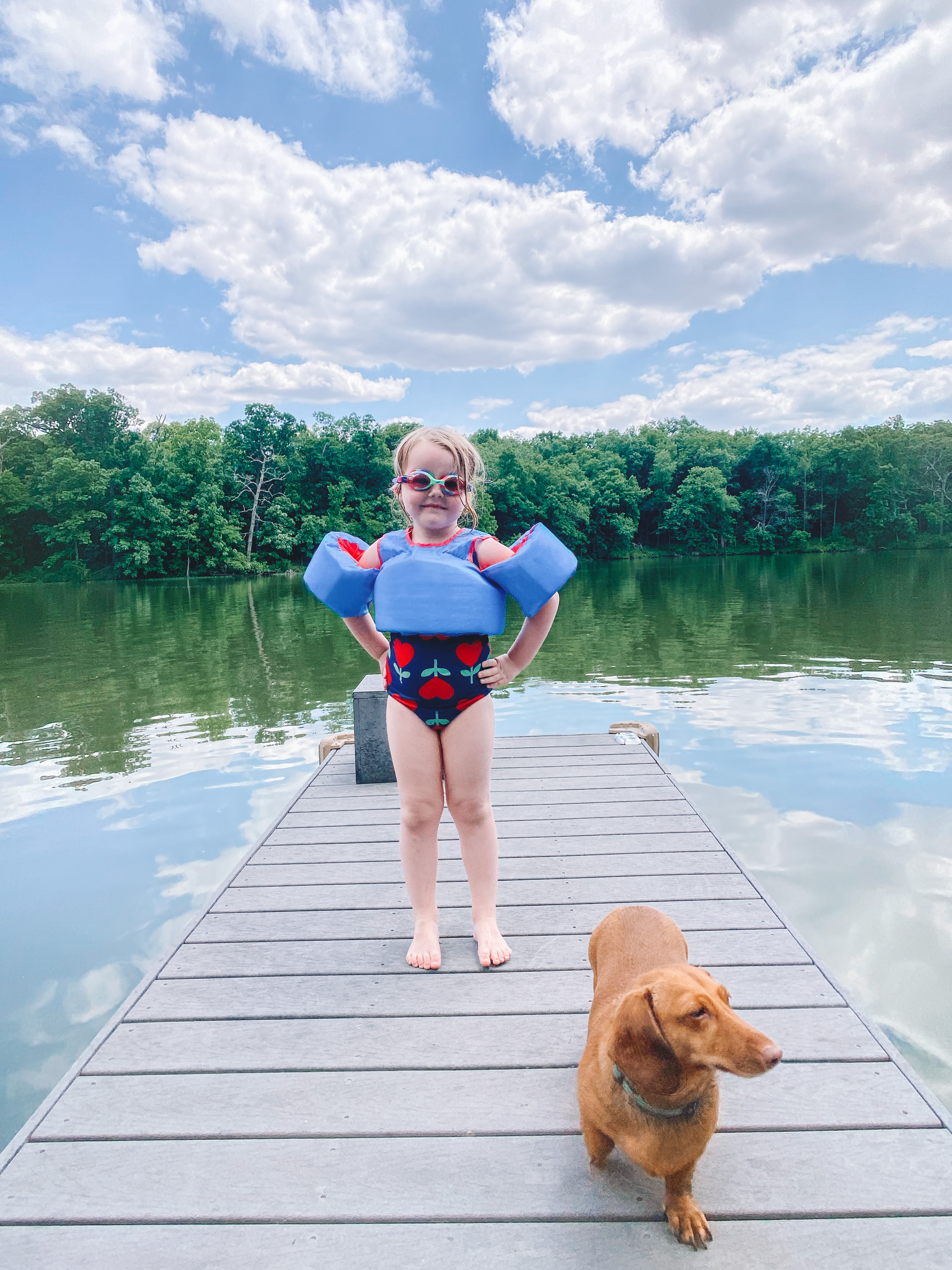 Dog days of summer.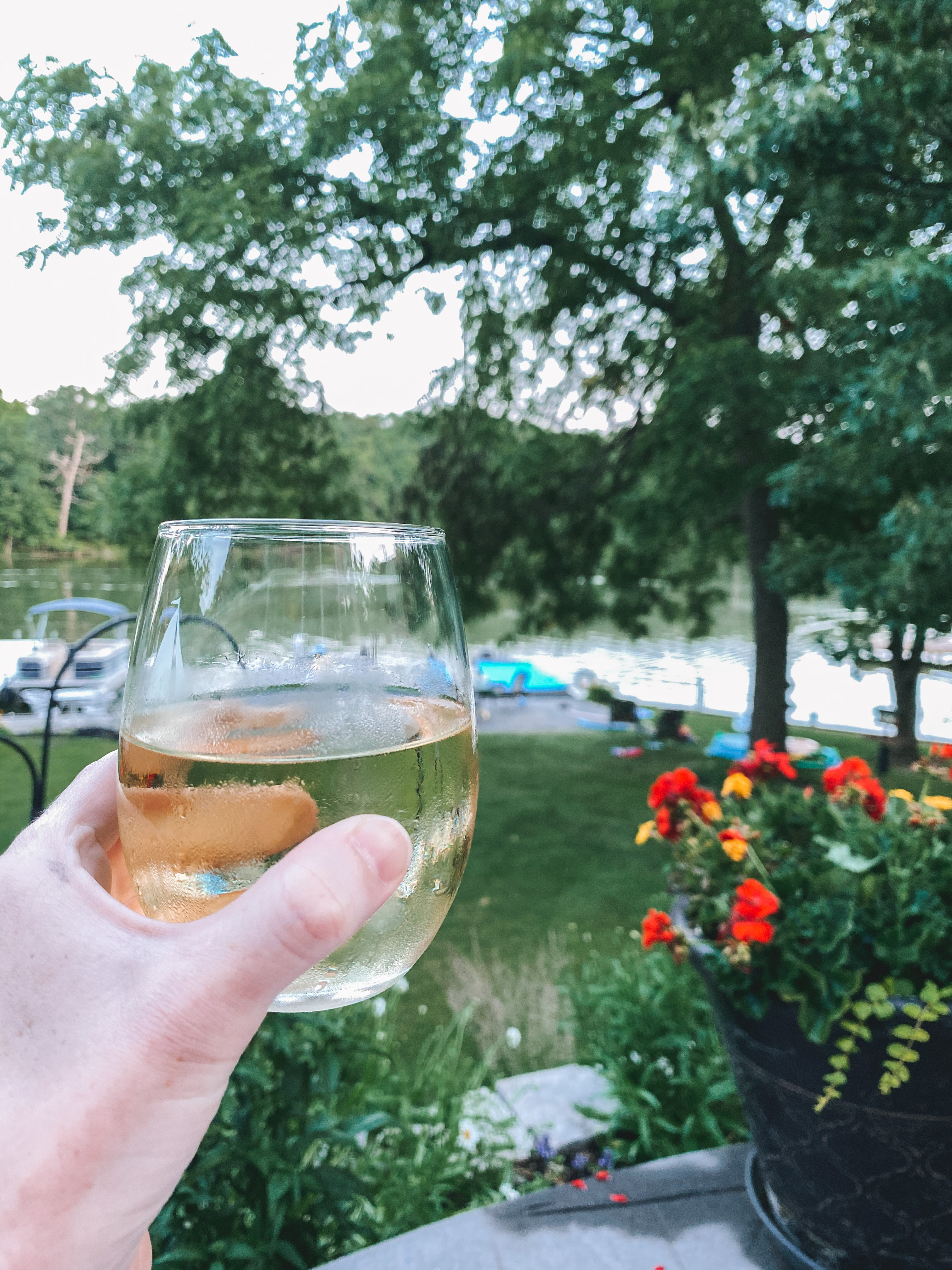 Mitch and I made a point to have a glass of wine every night out on the patio after we put the girls to bed. It was amazing. So good for the soul!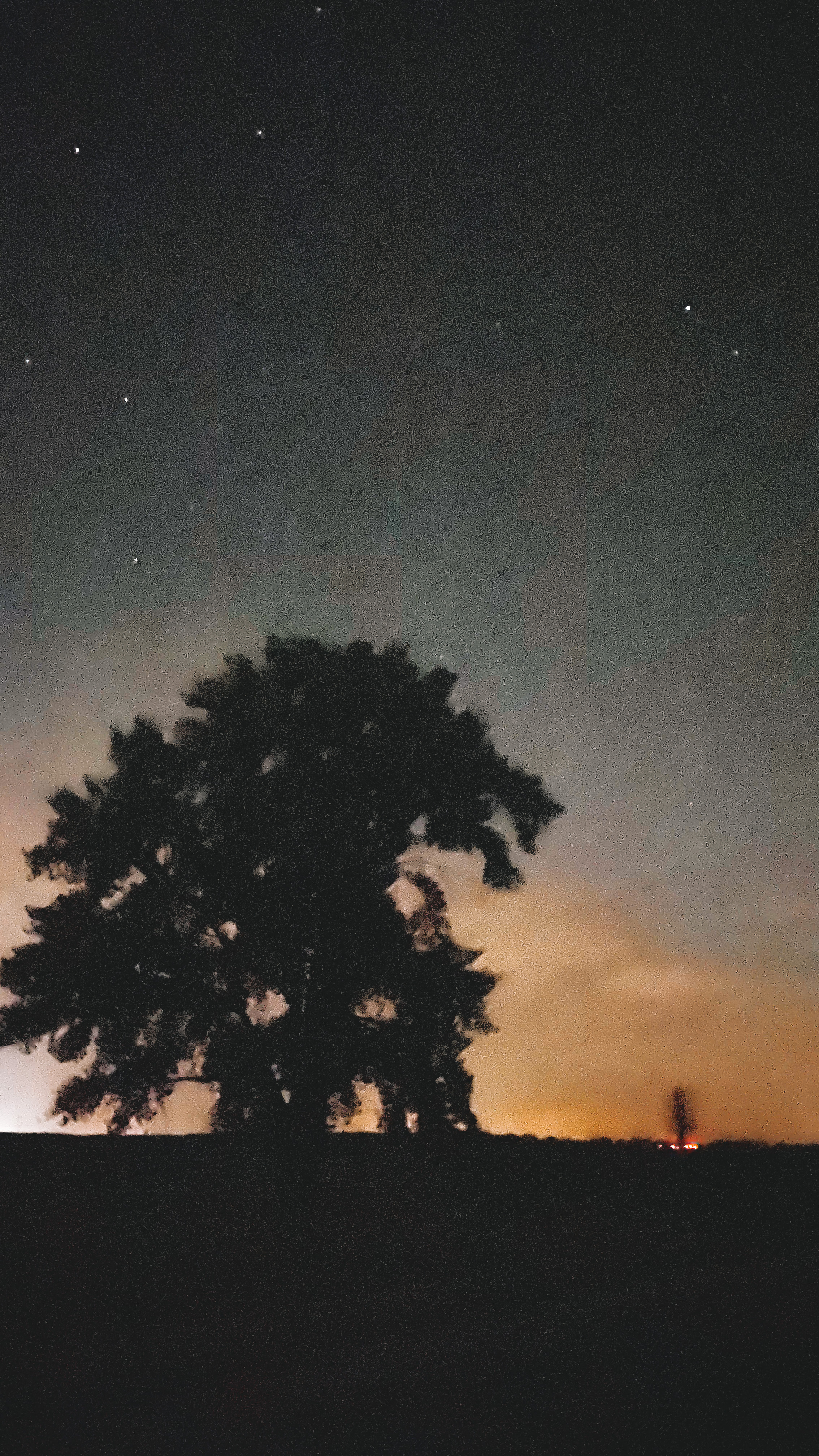 We also took Noodle on a long walk every night once the sun went down. The air was thick with humidity, and fireflies and stars lit up the sky. The trees were silhouettes against a multi-color backdrop, and everything was warm and comforting, Noodle's paws pattering on the pavement as we strolled down the deserted street. Oh, summer. How happy I am that you're here!