Readers' 20 Most-Loved Products of the Month
One / Two / Three / Four / Five / Six / Seven / Eight / Nine / Ten / Eleven / Twelve / Thirteen / Fourteen / Fifteen / Sixteen / Seventeen / Eighteen / Nineteen / Twenty
I'll start this out by saying that I haven't been very adventurous in the fashion department these past few months. Perhaps because of Marie Kondo's presence in my life (or more realistically, perhaps because of the bump 😂), I've been drawn to the classics; the stuff that I know will remain in my closet for years to come. ;)
But man: are there some amazing classics out there right now. So today, I thought I'd share my readers' 20 most-loved products of the month. And what I love most about 'em is that they kind of make up the perfect "capsule wardrobe" for spring!
Here's what you (and I) are loving: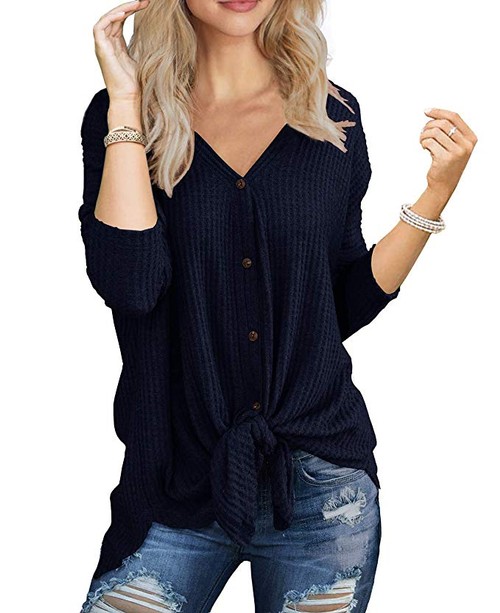 This awesome budget-friendly waffle-knit top has SAVED me this past month. It's tremendously flattering and comfy, yet it makes me feel a little on-trend. ;) Because it's priced so well and ships via Amazon Prime, I need to admit that I own three of 'em right now!