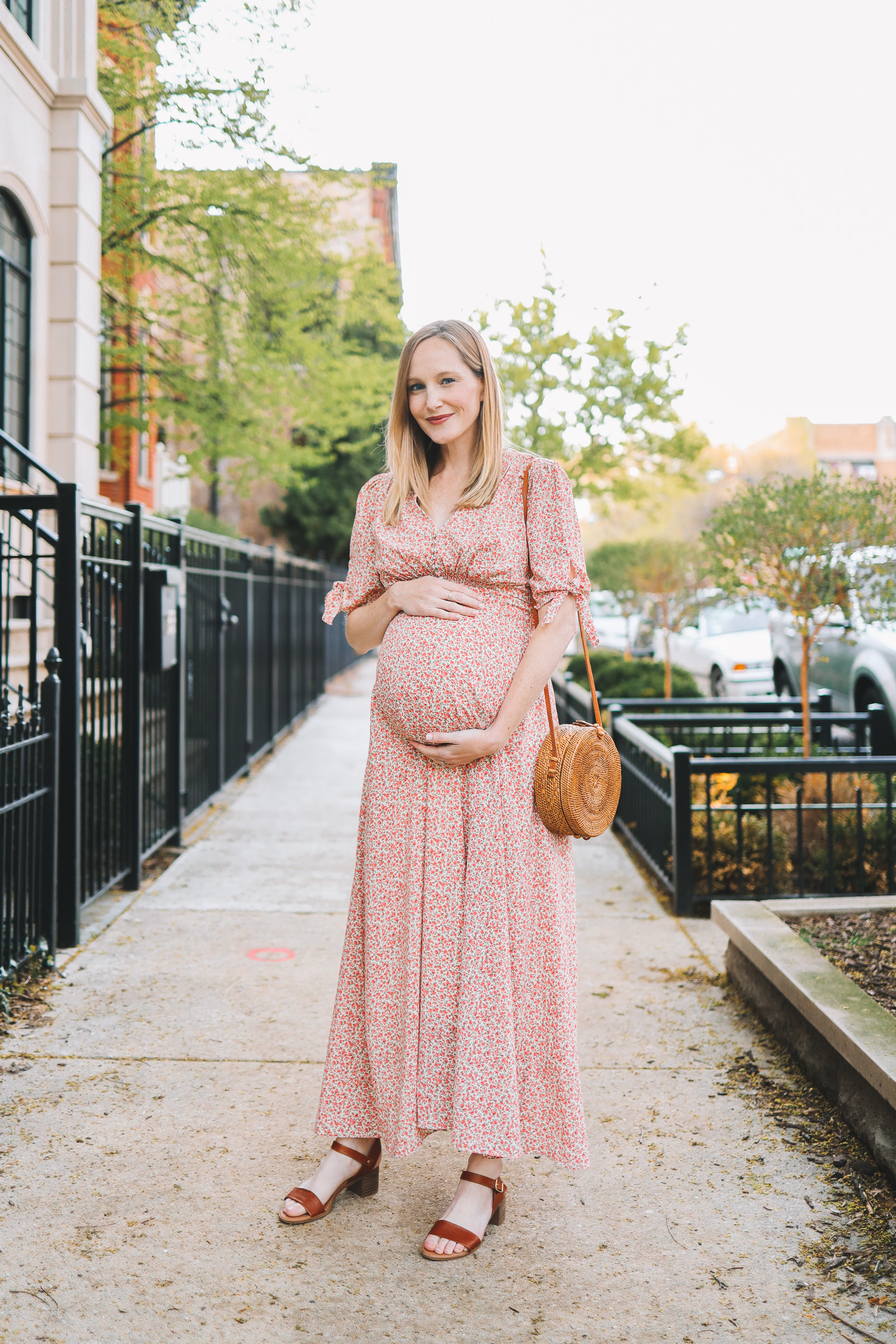 Steve Madden April Sandals (The softest sandals! Here are the flat sandals in brown and in white, which I wear even more! Black here; rose gold here.) / Gal Meets Glam Dress (Non-Maternity, but works so well with bumps since it features an empire waist! Runs a bit large. I went up two sizes and am almost 39 weeks here. Also check out this dress. Love it in stripes!) / Woven Round Bag (Also love this one, this one and this one!)
AH! Chicago had the nicest day yesterday; it was in the 70s. In Chicago! 😂 So what better time to introduce you to the softest sandals that you need this spring/summer? ;)
They're called the April Sandals (low heel — also in rose gold) and the Dina Sandals (flat — also in white). And they're seriously the most comfortable sandals I've ever owned. If you've been reading here for a while, you know how obsessed I am with shoes that require zero break-in time and that cause zero pain… and these affordable sandals completely fit the bill. The leather is so unbelievably soft that it's essentially impossible to get a blister from 'em!

The Softest Sandals
Both the April and the Dina sandals–carried at Nordstrom, my favorite retailer for shoes–run totally TTS. (I normally wear a 7.5 in flats, and I take a 7.5 in these, too.) In terms of which pair I wear more often, I actually get the most wear out of the Dinas (also available in white) since I'm in casual outfits (chasing toddlers around playgrounds and whatnot) more often than not these days. ;) But I couldn't live without the Aprils, either, since they're great for spring and summer occasions that call for a slight heel. Or when I need to go from day to night without running home to change!
Also, I should call attention to this beautiful Gal Meets Glam dress, also carried at Nordstrom, which isn't maternity but works extremely well with bumps since it features an empire waist! I LOVE it. I felt like a human for the first time in months when I slipped it on… which is why it's definitely going to be my "coming home from the hospital" dress, too, as long as the weather cooperates. :) Happy I found something I love! (Btw: It runs a little big. I went up two sizes from my non-maternity size, and it works great. I'm almost 39 weeks pregnant, for reference.)
Over and out, Friends! Hope you have a great start to your week!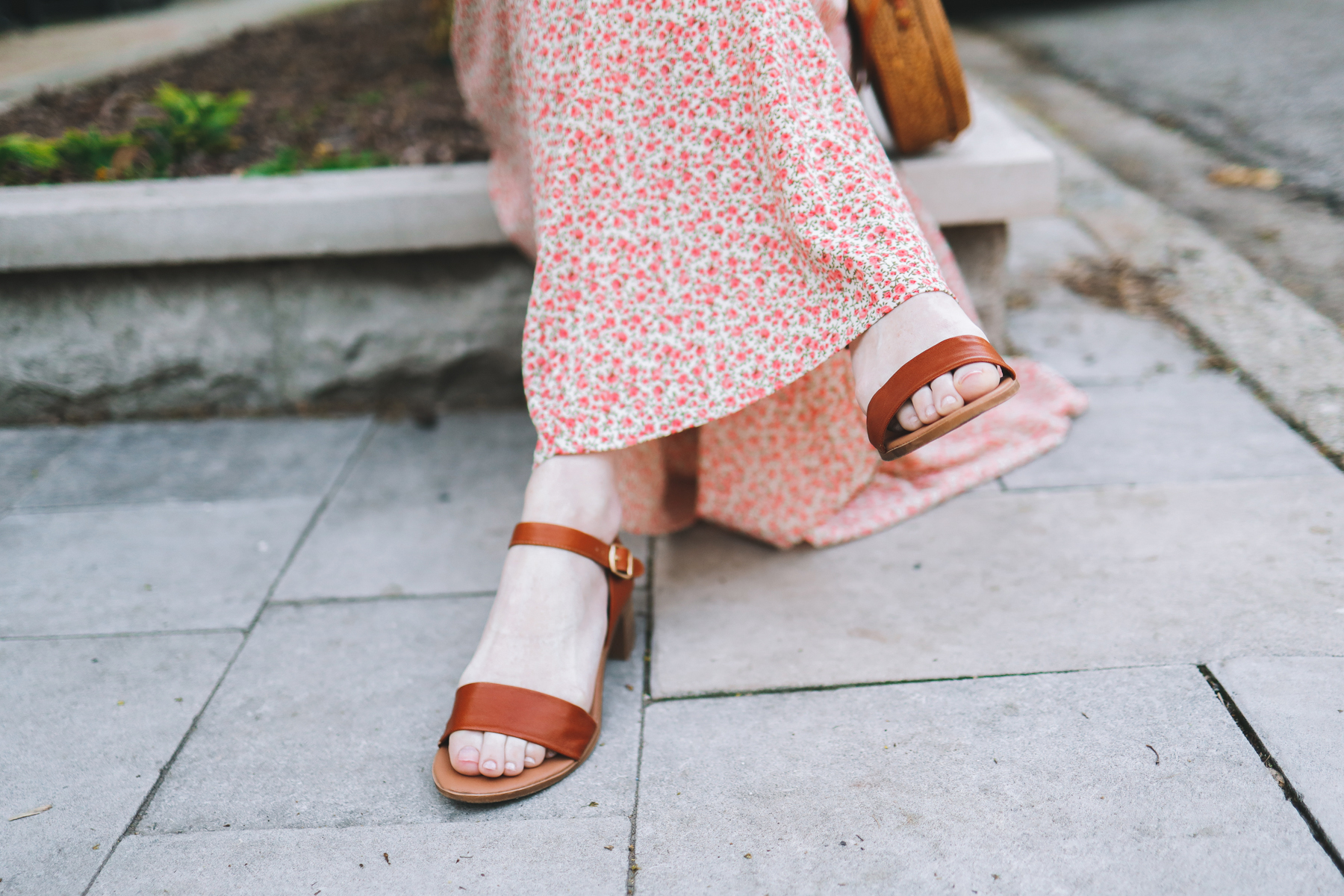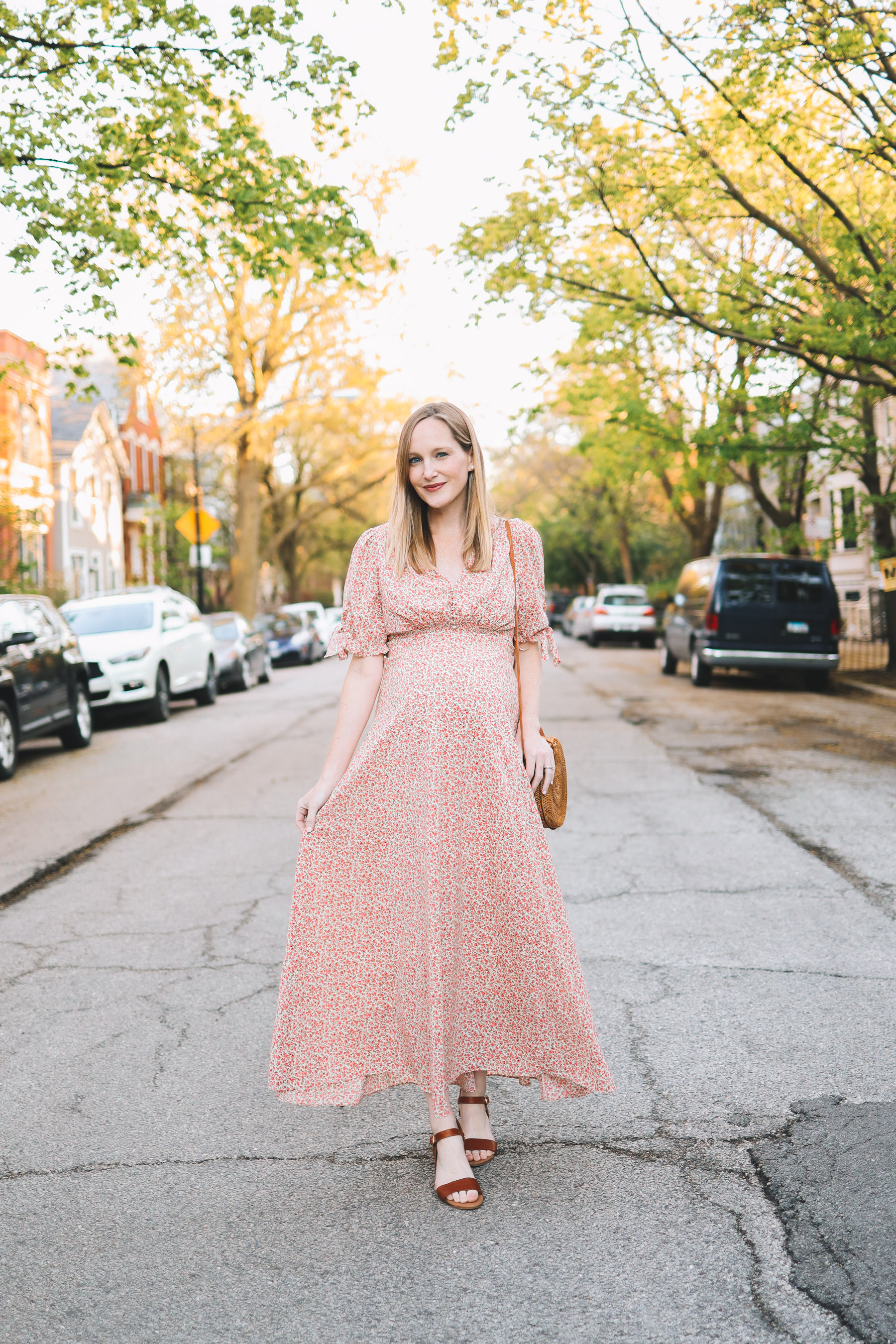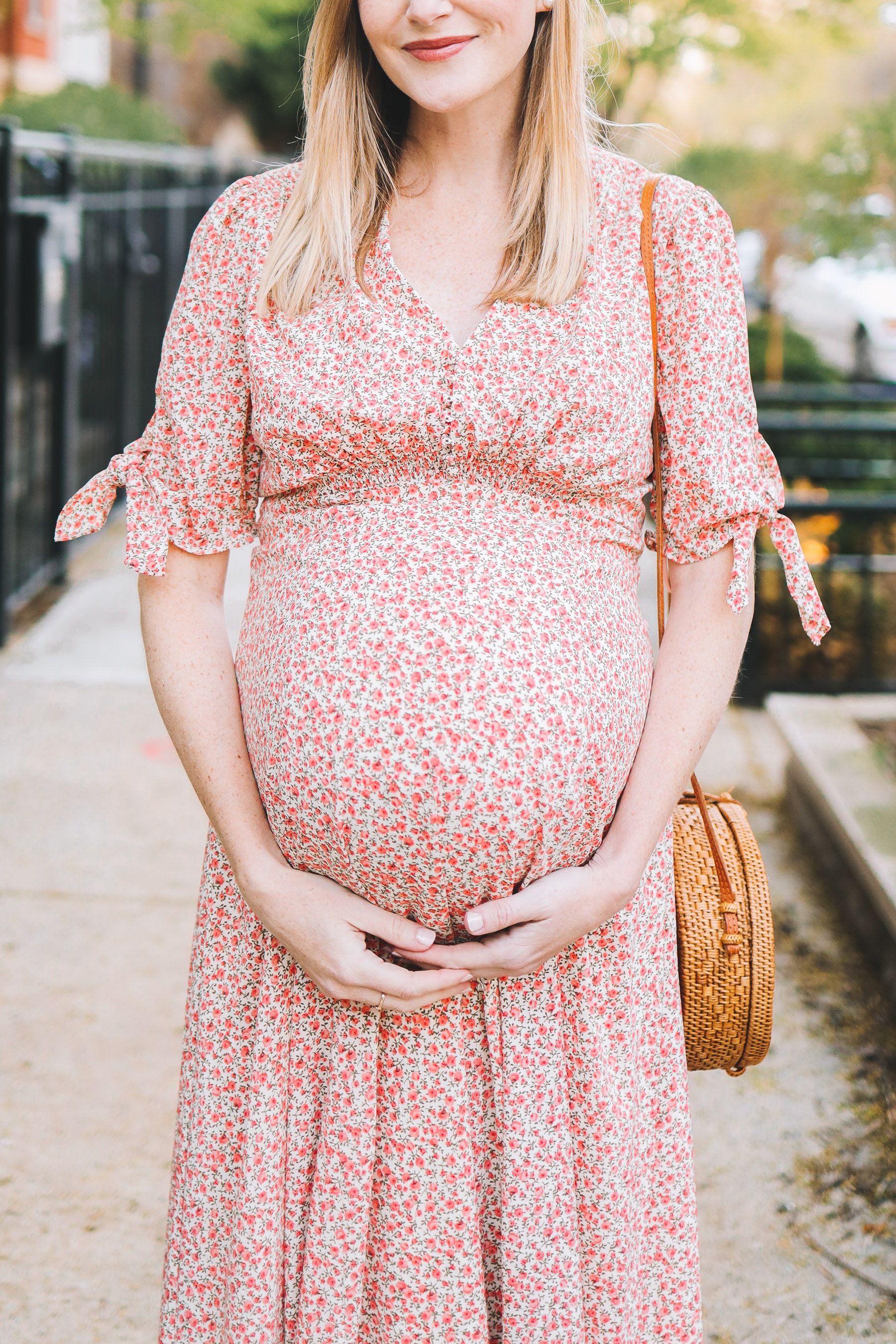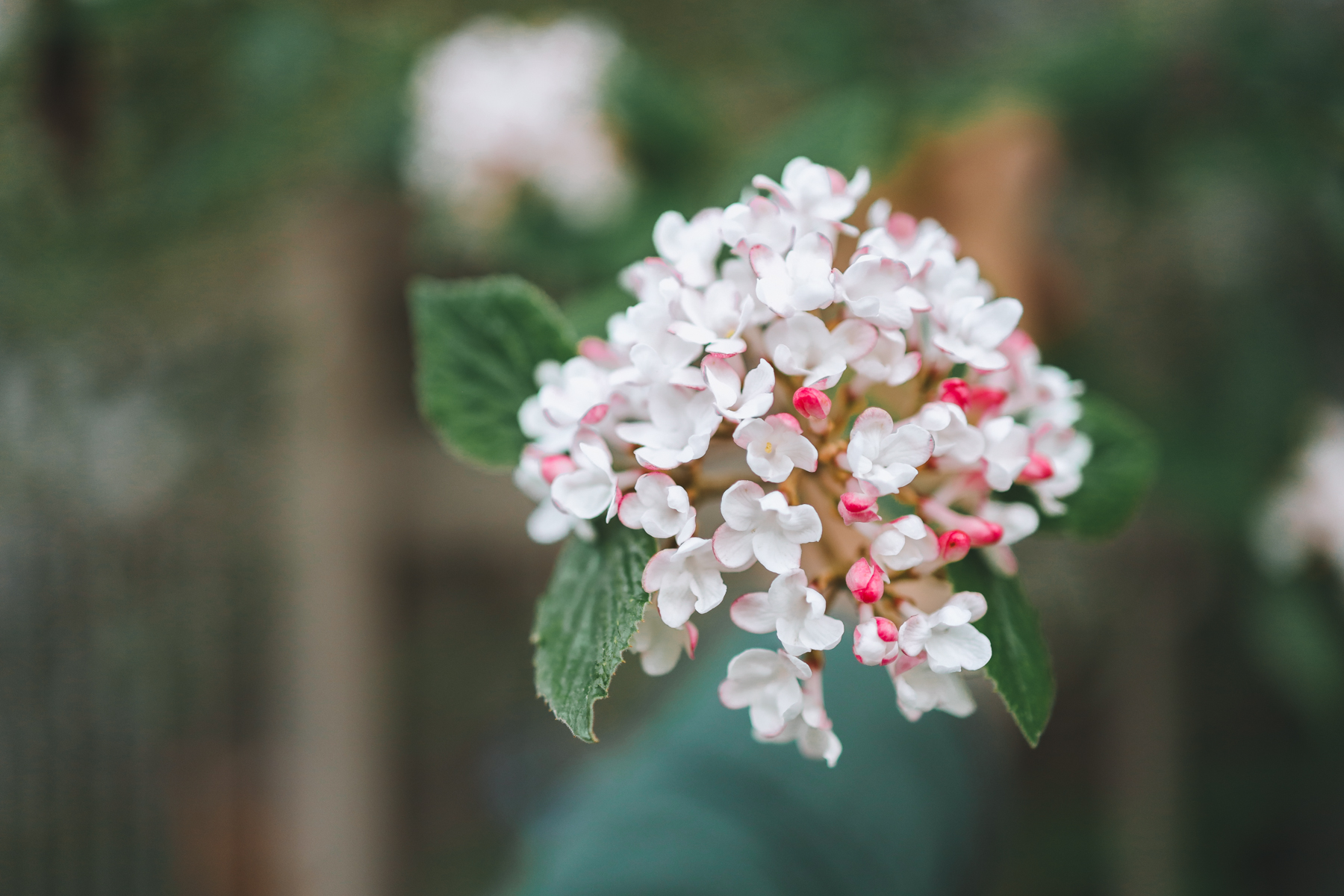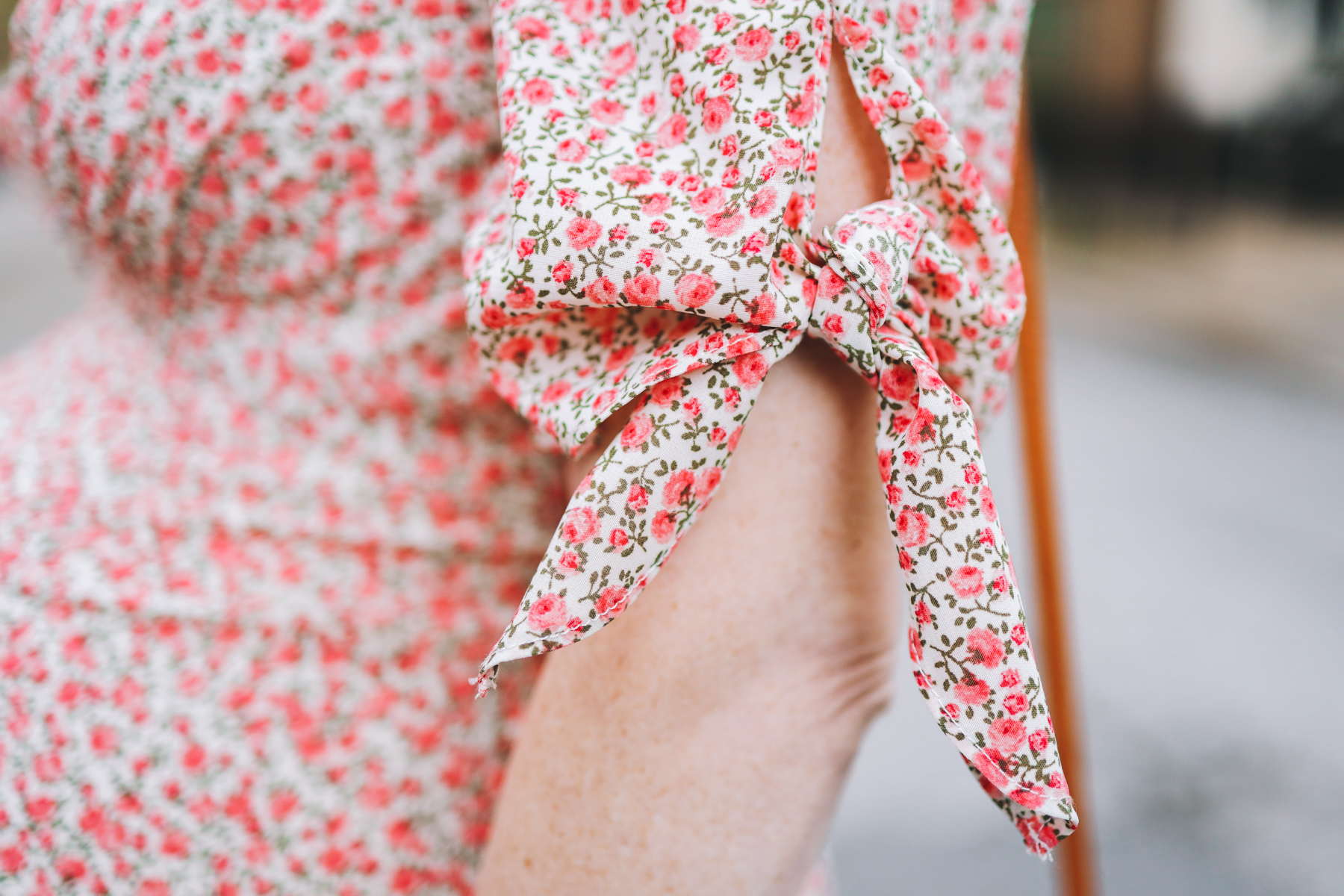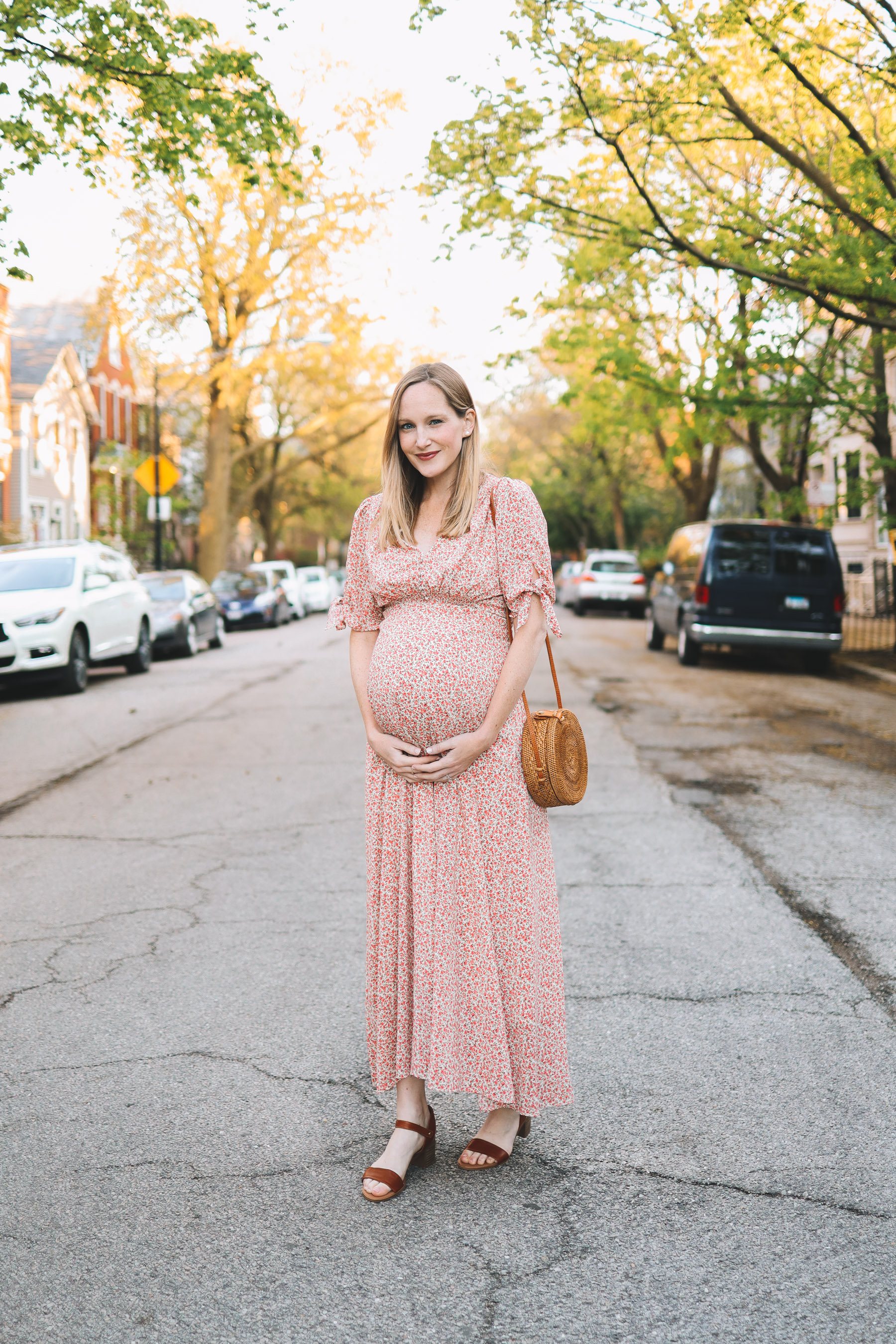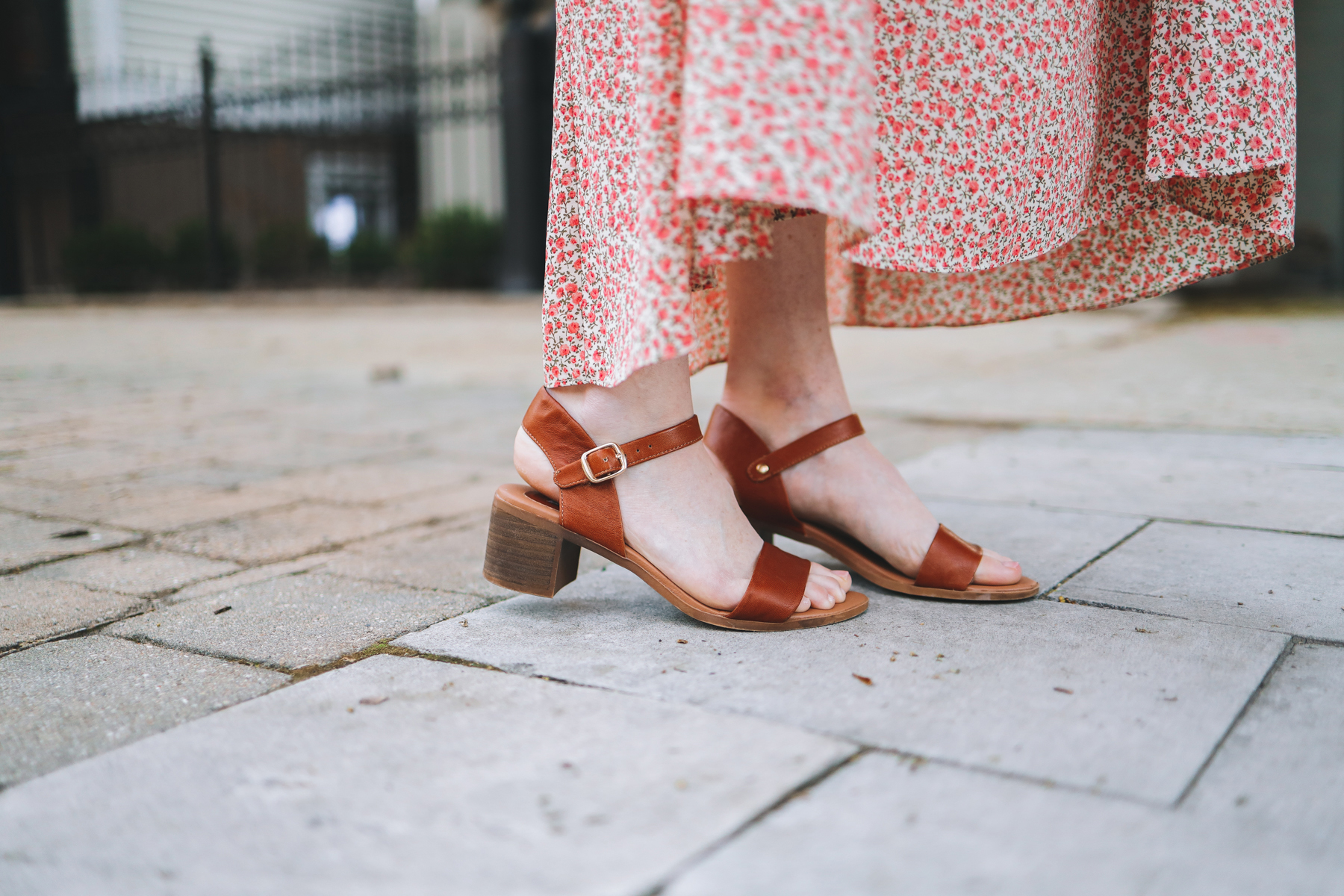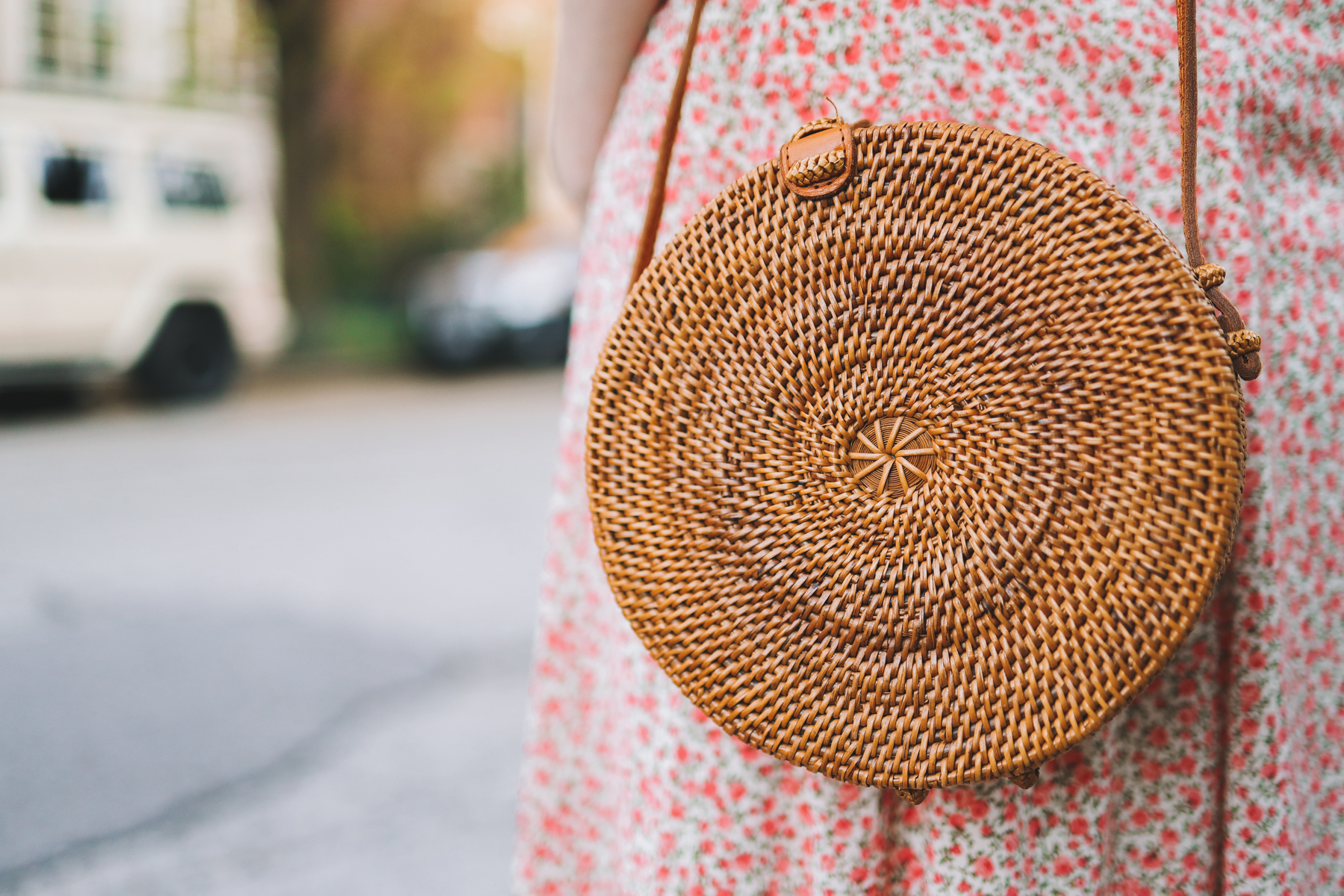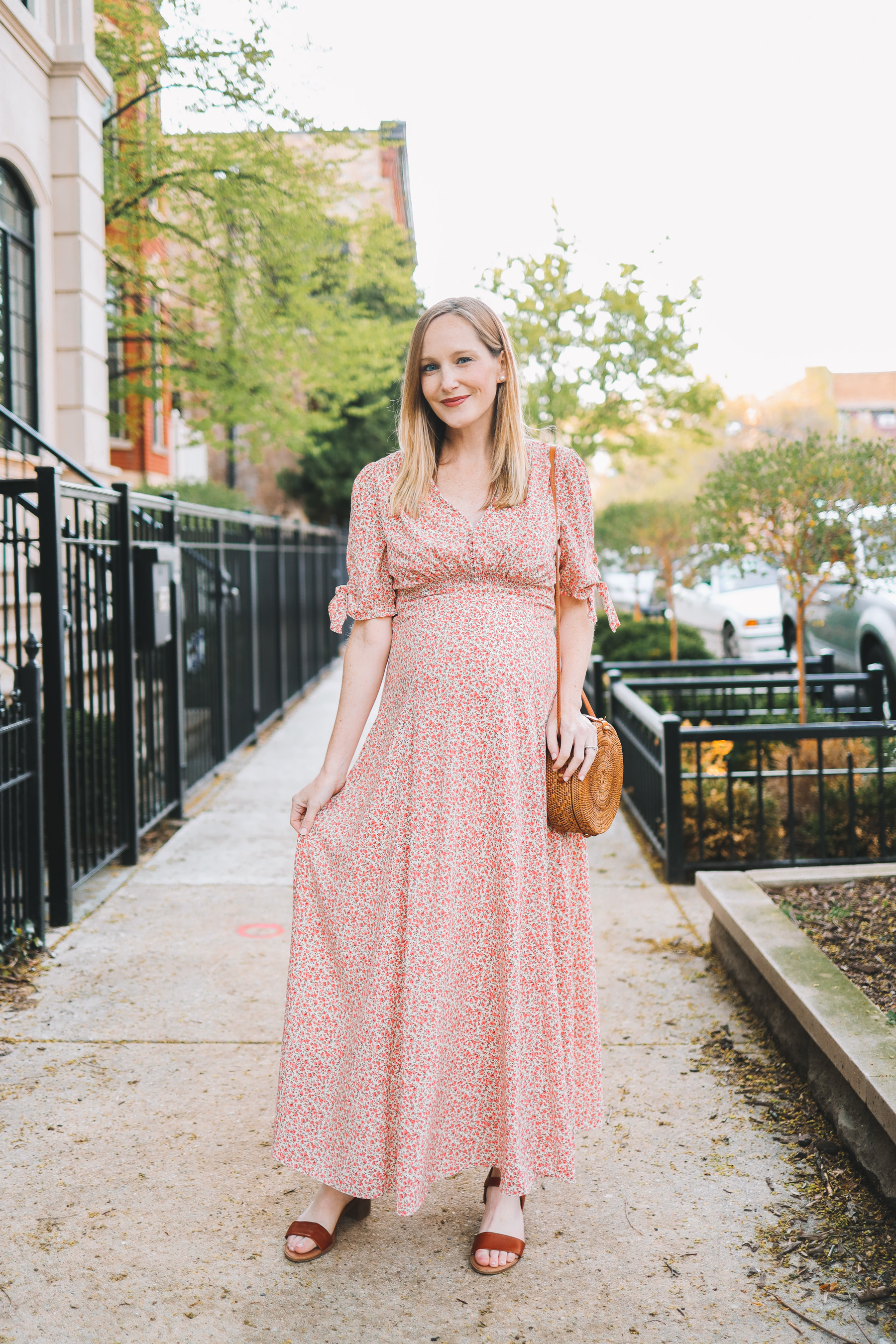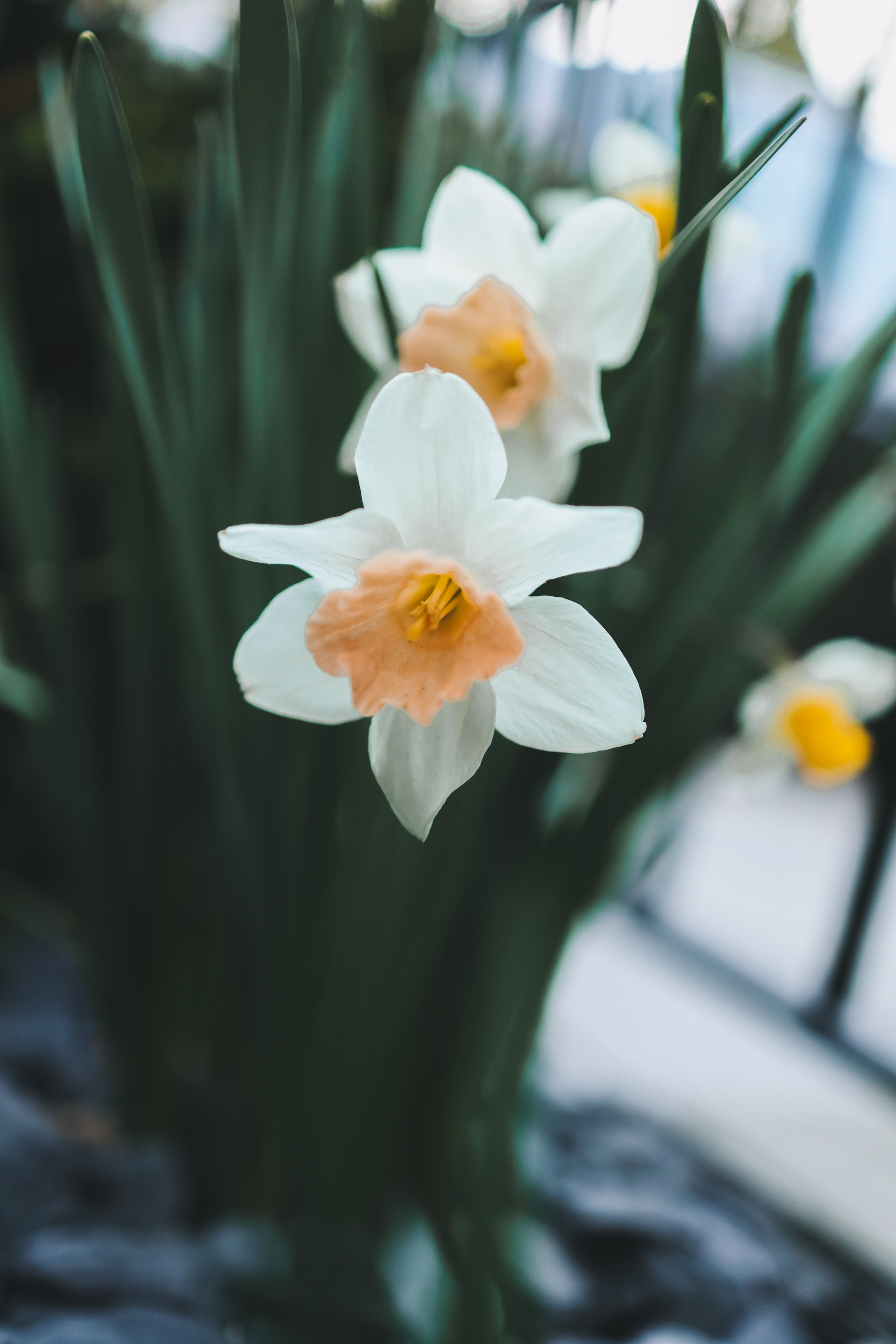 Shop the post:
Steve Madden April Sandals (SO SOFT! Here are the flat sandals in brown and in white, which I wear even more! Black here; rose gold here.) / Gal Meets Glam Dress (Non-Maternity, but works so well with bumps since it features an empire waist! Runs a bit large. I went up two sizes and am almost 39 weeks here. Also check out this dress. Love it in stripes!) / Woven Round Bag (Also love this one, this one and this one!)

Shop softest sandals

Shop the rest of the look
This post is sponsored by Nordstrom, but all opinions are my own. As always, thank you so, so much for supporting the partnerships that keep Kelly in the City up and running!