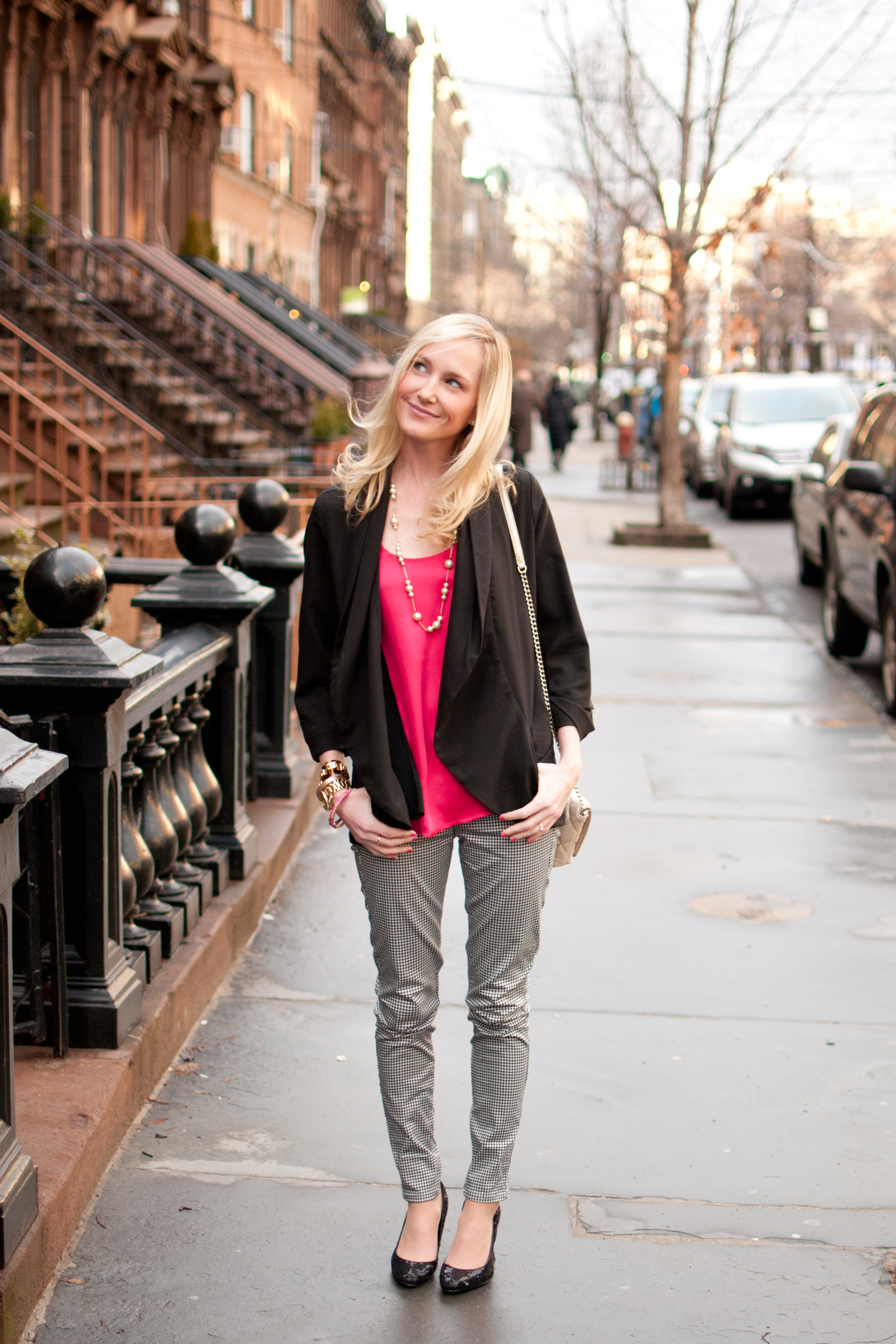 Houndstooth Pants: Uniqlo / Shirt: Old Navy similar here / Blazer: Dear Hannah (Hoboken, NJ) / Pumps: Ralph Lauren similar here and here / Necklace: J.Crew similar here / Watch: MICHAEL Michael Kors / Bracelets: C. Wonder, J.Crew similar here, J.Crew Factory similar here / Earrings: Kate Spade / Bag: Kate Spade
I assumed that today would be a bad day. I woke up late, was utterly disorganized, and couldn't find my keys. Then, Mitch and I got completely drenched on our way to work, and I spilled coffee all over my desk. Bravo, Kelly. Wednesdays are normally a pretty rough day for me, though. I teach five classes and have a department meeting at the end of the day, and it's pretty difficult to get through without having a breakdown of some sort. I usually stumble out of the building exhausted, frustrated and dehydrated (I can't drink anything at school because I can't leave my classroom to visit the loo for hours at a time).
But today, something magical happened: the school needed me to administer and proctor an exam for two whole periods! It was a much-needed break. :) My remaining classes throughout the day went extraordinarily well, too, I suppose because I well-rested! My kids did their work, and no major fights broke out. Ah, life is good.
Of course, we'll see if I'm singing the same tune tomorrow after the late-night Parent Teacher Conference session! ;)
Since I wore a skirt yesterday (and you know how much coercing that takes in the winter months), I decided to reward myself with today's wardrobe choice: houndstooth drawstring leggings from Uniqlo. They are the most comfortable pants ever. Seriously, like pajamas. But at the same time, the houndstooth print makes them look kind of (?) dressy. In short, I love anything houndstooth. I even frequent this restaurant in midtown just because it's called the "Houndstooth Pub." (It also has great food and a fab atmosphere.) To dress things up a little more, I threw on a string of pearls, slipped on sequined pumps, and carried a gold purse that was much too small for my needs today, but made me happy. ;)
Note: The colors in these photos are strangely off… The pants are not greenish, and the bag's strap is not pinkish. Something went awry. ;)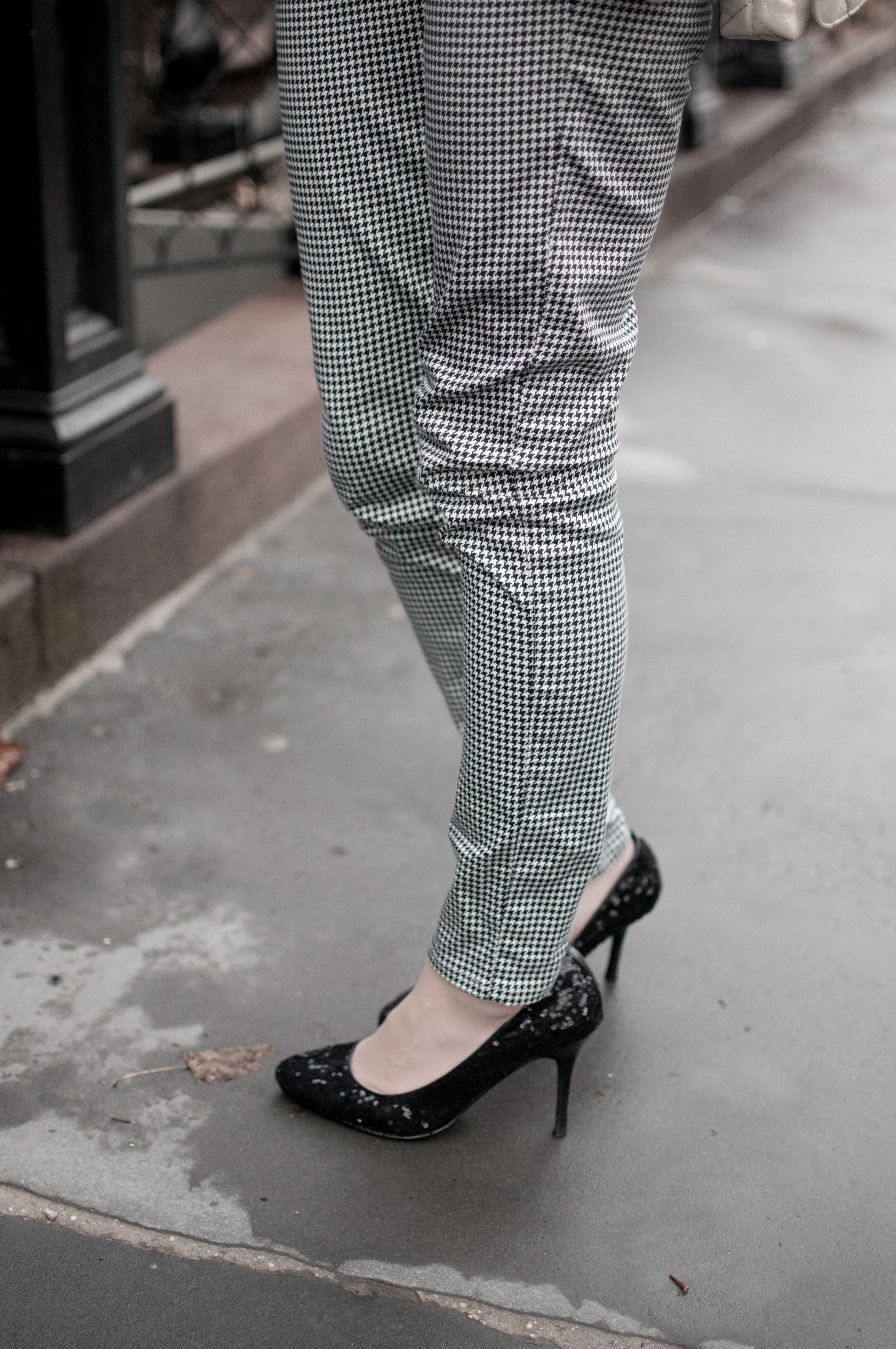 I'm also sporting a loose blazer from one of my favorite local Hoboken boutiques, Dear Hannah. If you live in the New York City metropolitan area, please: visit Dear Hannah. The adorable store carries the most adorable clothing, including "Everly," one of my favorite brands, and the boutique's stock is completely affordable. The clientele is also incredibly friendly and helpful.