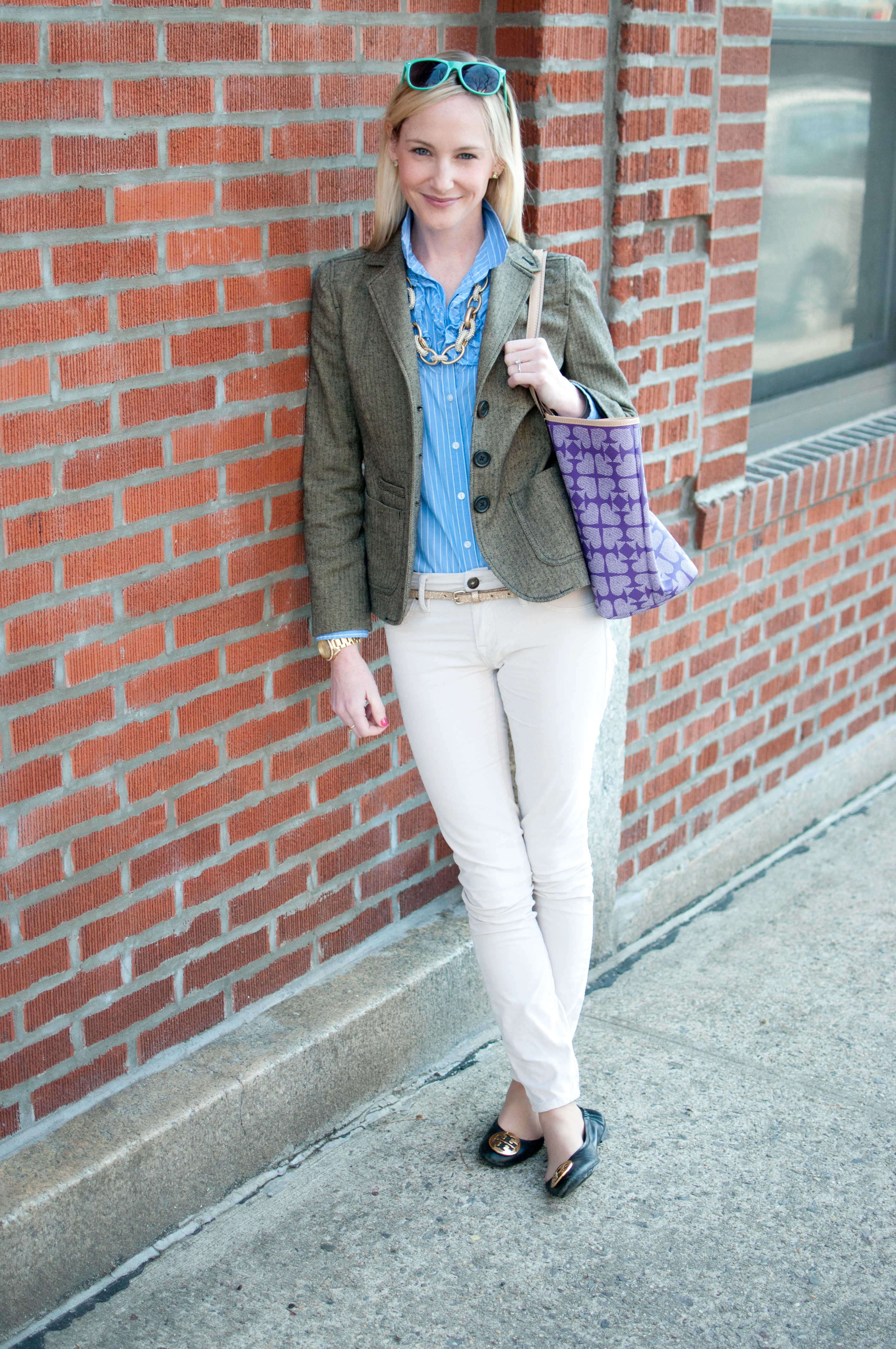 Pants: Blank NYC similar here / Shoes: Tory Burch / Bag: Kate Spade similar here / Herringbone Blazer: Gap similar here / Shirt: Gap similar here / Necklace: C.Wonder similar here / Belt: Joe Fresh similar here / Watch: Michael Kors / Bracelets: J.Crew Factory and Kate Spade / Sunglasses: St. Mark's Place, NYC / Earrings: Kate Spade similar here
Today was a long one: twelve hours! (Parent/Teacher Conference Night.) I'm beat. I give a lot of credit to people who work these kinds of hours on a regular basis. How do you guys do it?! I guess I've grown too accustomed to 3 p.m. dismissals. Teaching can be rough–and you certainly need to bring your work home with you–but at least I see the inside of my apartment for more than two hours a night. If you don't have great hours, I salute you. You have my utmost respect! This little lady (er… baby?) is off to bed in the next fifteen minutes. ;)
I meant to get relatively dressed up for tonight's conferences, but I'm a complete mess in the morning and somehow forgot. Alas. Good thing the teachers at my school are allowed to dress very casually! Today I'm sporting cream corduroys, a sparkly belt, an old ruffled button-down (remember that craze?) and a herringbone blazer. On my feet are Tory Burch Reva flats. Also, I'm carrying a Kate Spade tote that my amazing, super preppy aunt and uncle gave me for Christmas! ;) Thanks, guys!! Furthermore, I'm wearing a chunky pave necklace (can't get enough of pave!) and a pair of five-dollar sunglasses from St. Mark's Place. (Best place to go in New York City for a fake pair of Ray-Bans!)
So excited that tomorrow is Friday!
I have a fun-filled weekend ahead of me! Tomorrow night Mitch and I are meeting up with our best bud, Erica, in Manhattan for dinner and drinks. And on Saturday we're headed to Fairfield County in Connecticut to see my two best girlfriends from college and their wonderful husbands. :) Who knows what's in store for Sunday. I'm thinkin' a loooong walk around the West Village/SoHo/Meatpacking District areas.
:) Happy Friday, everyone!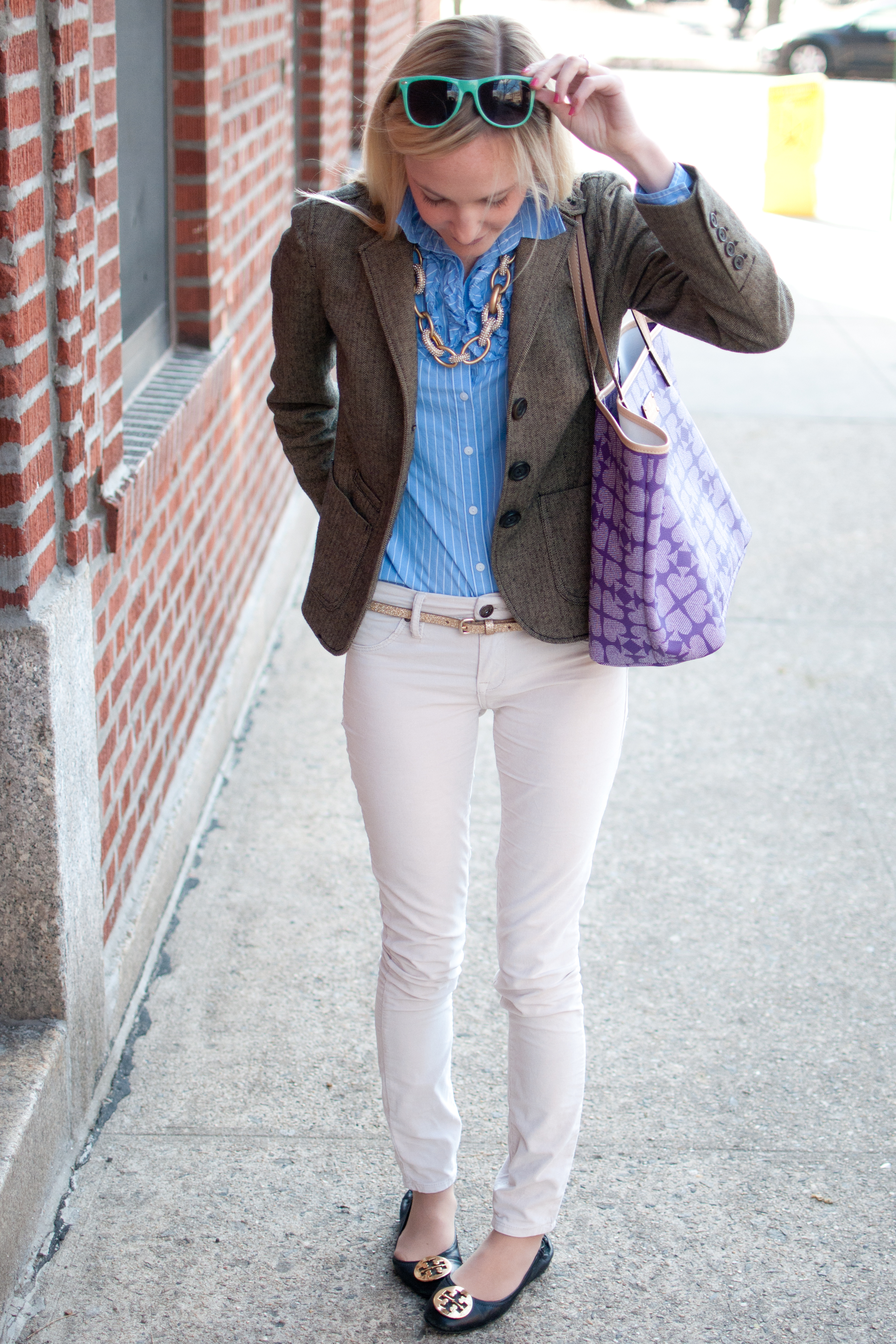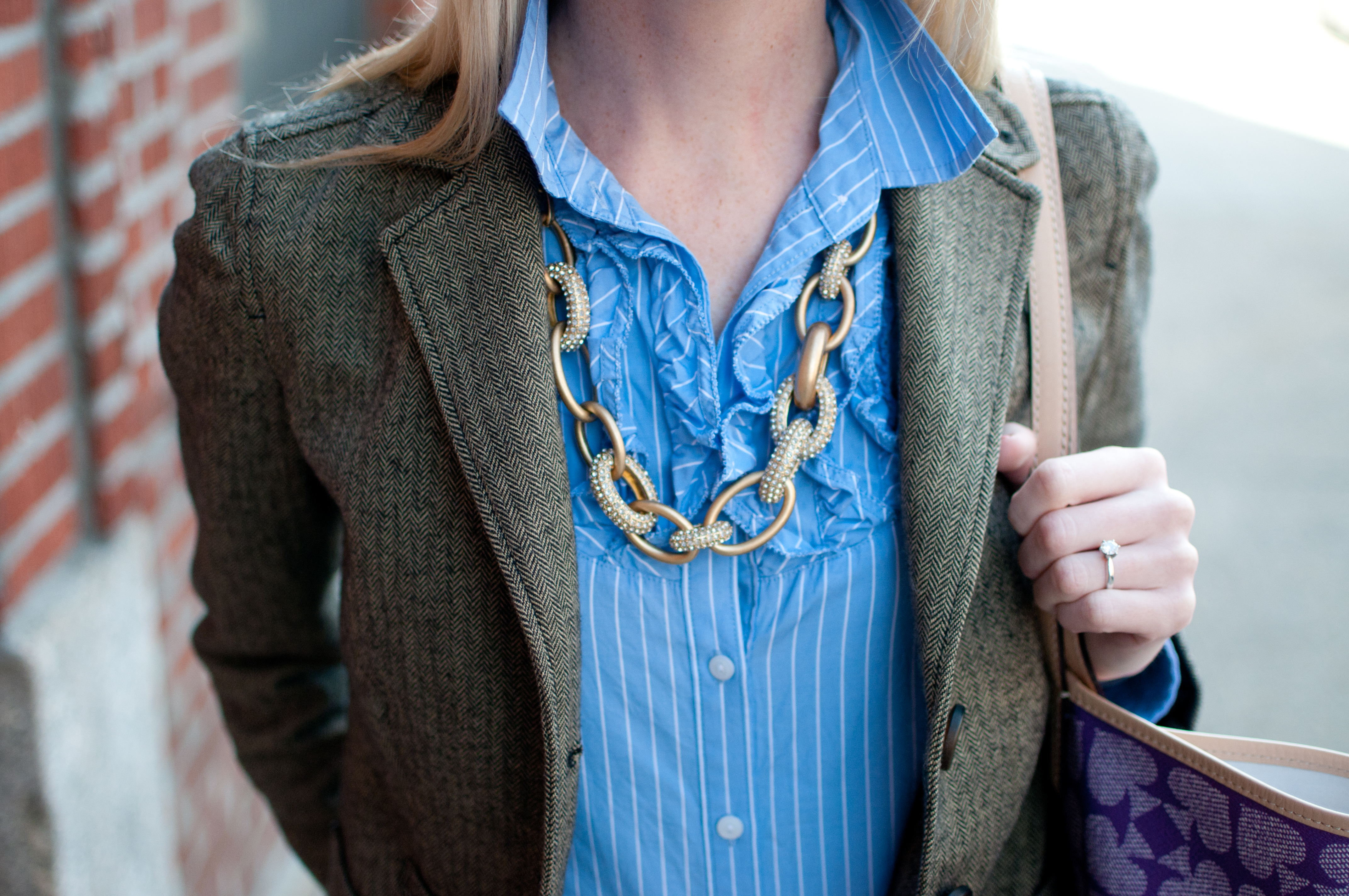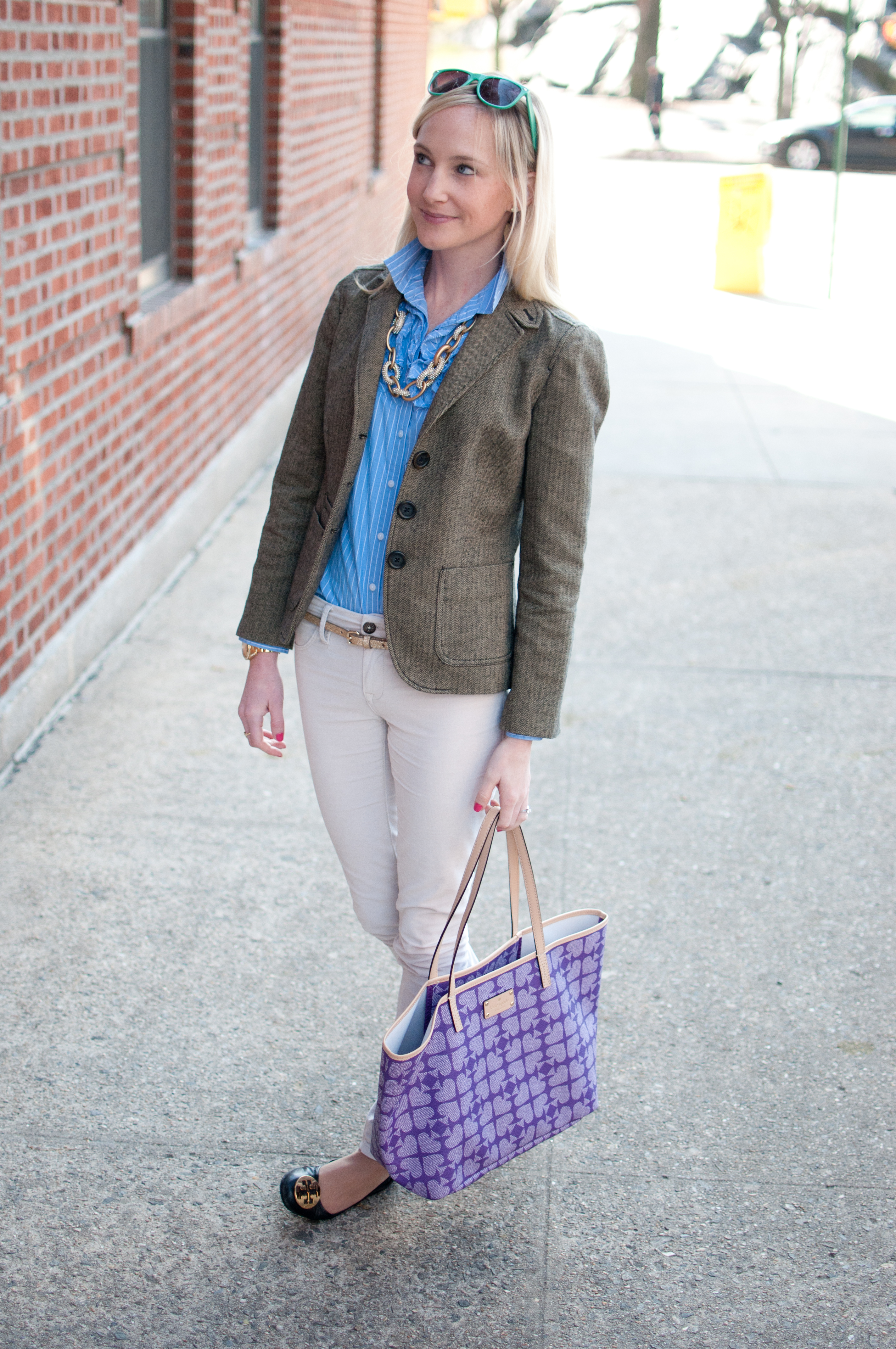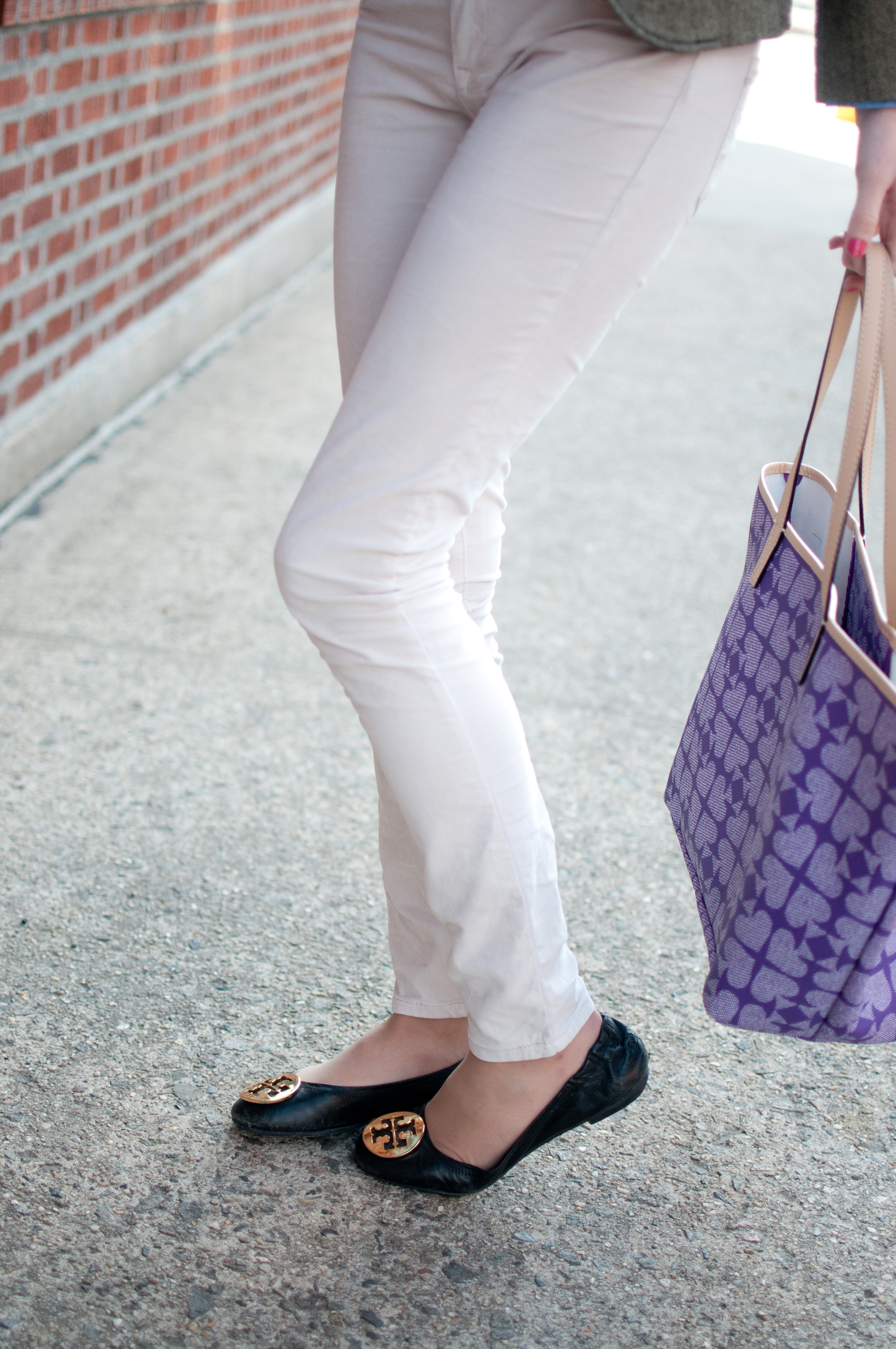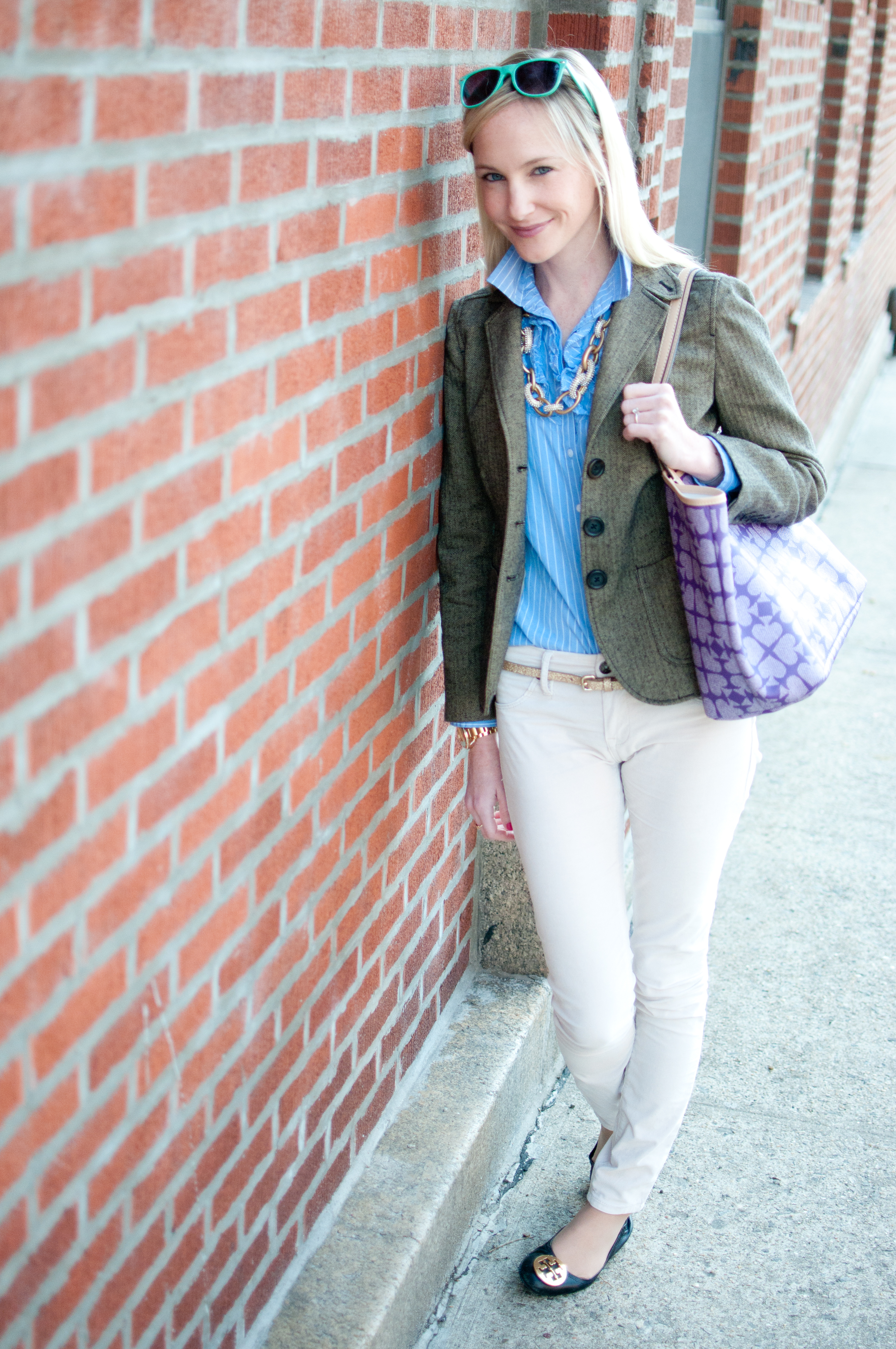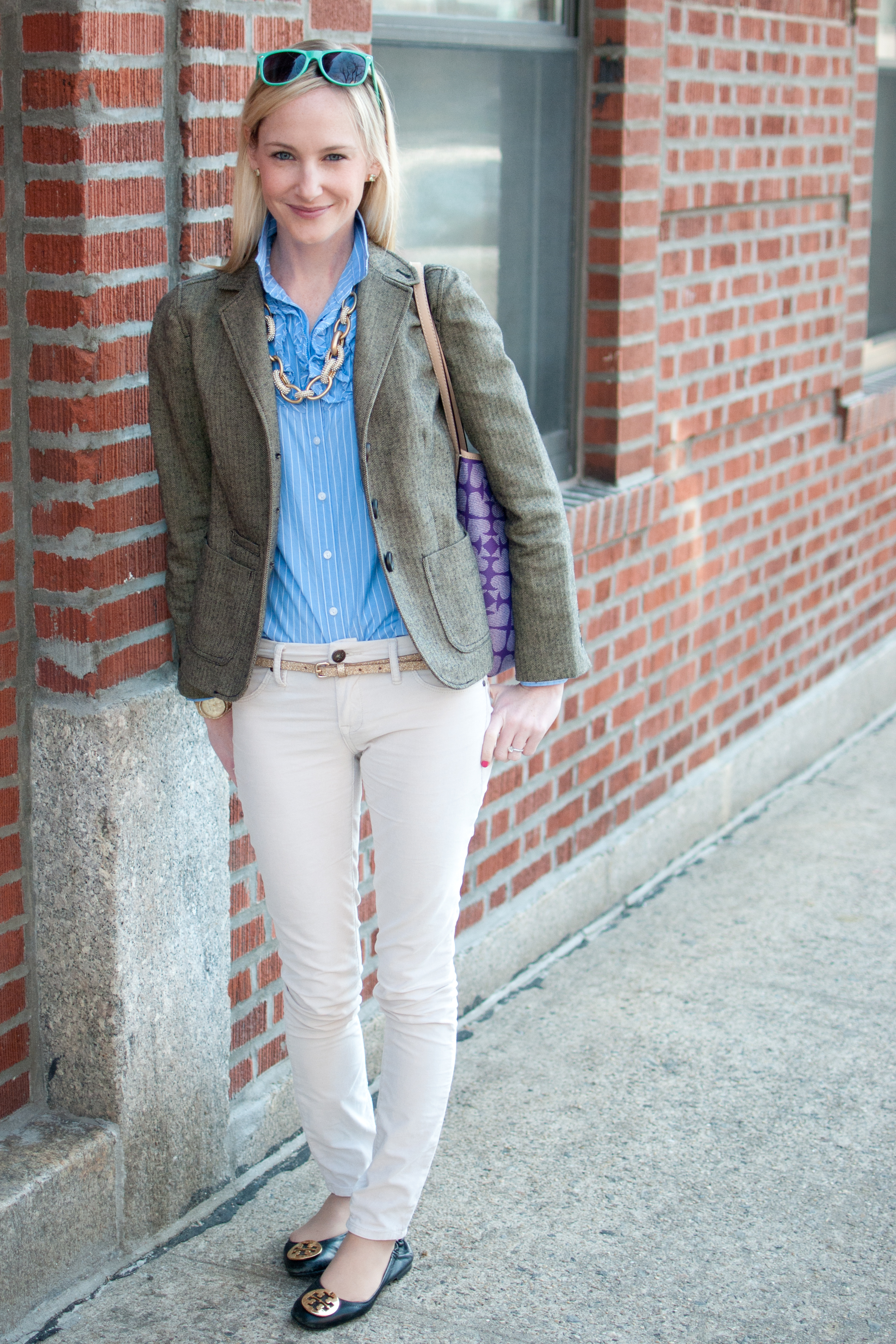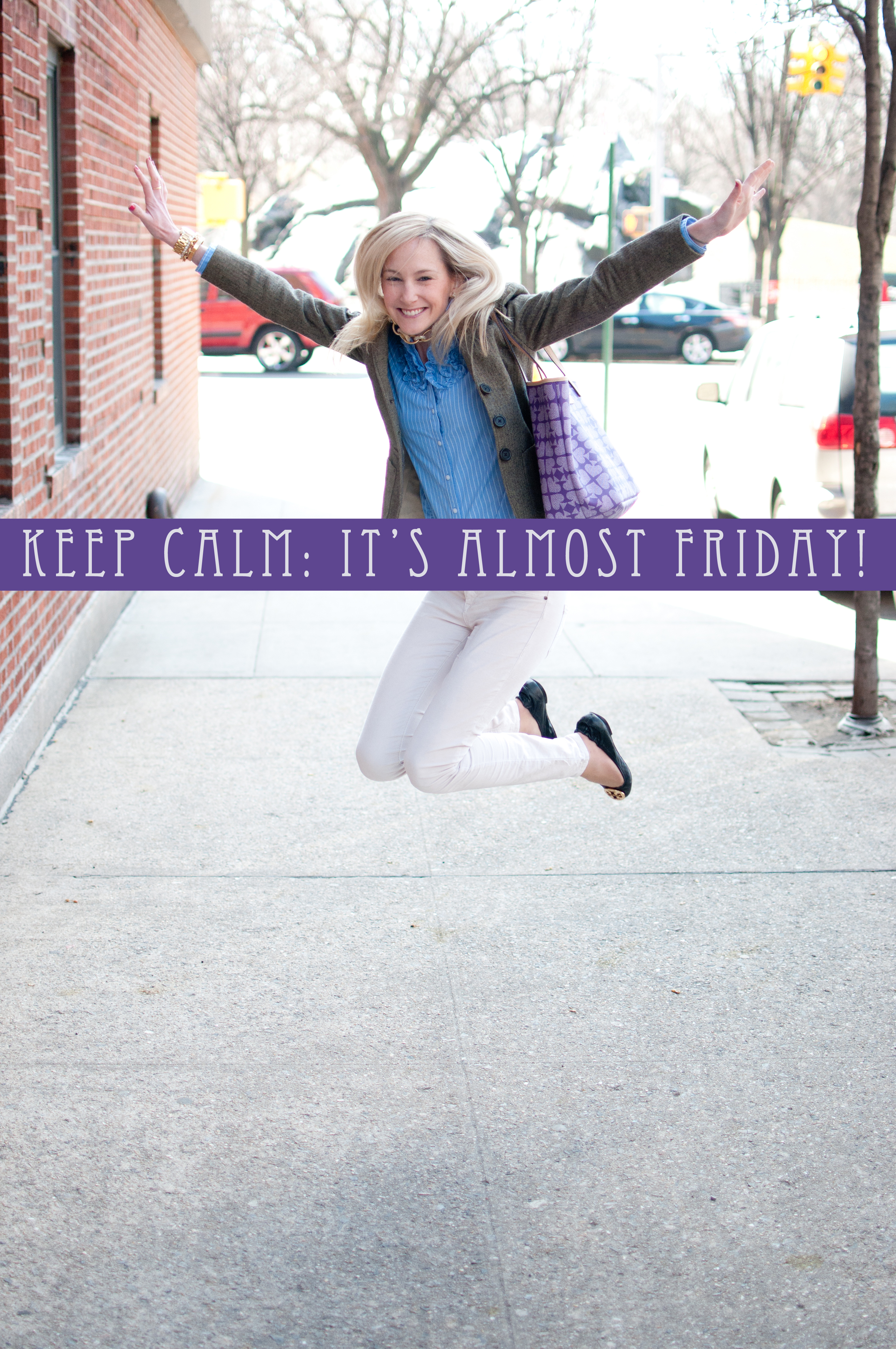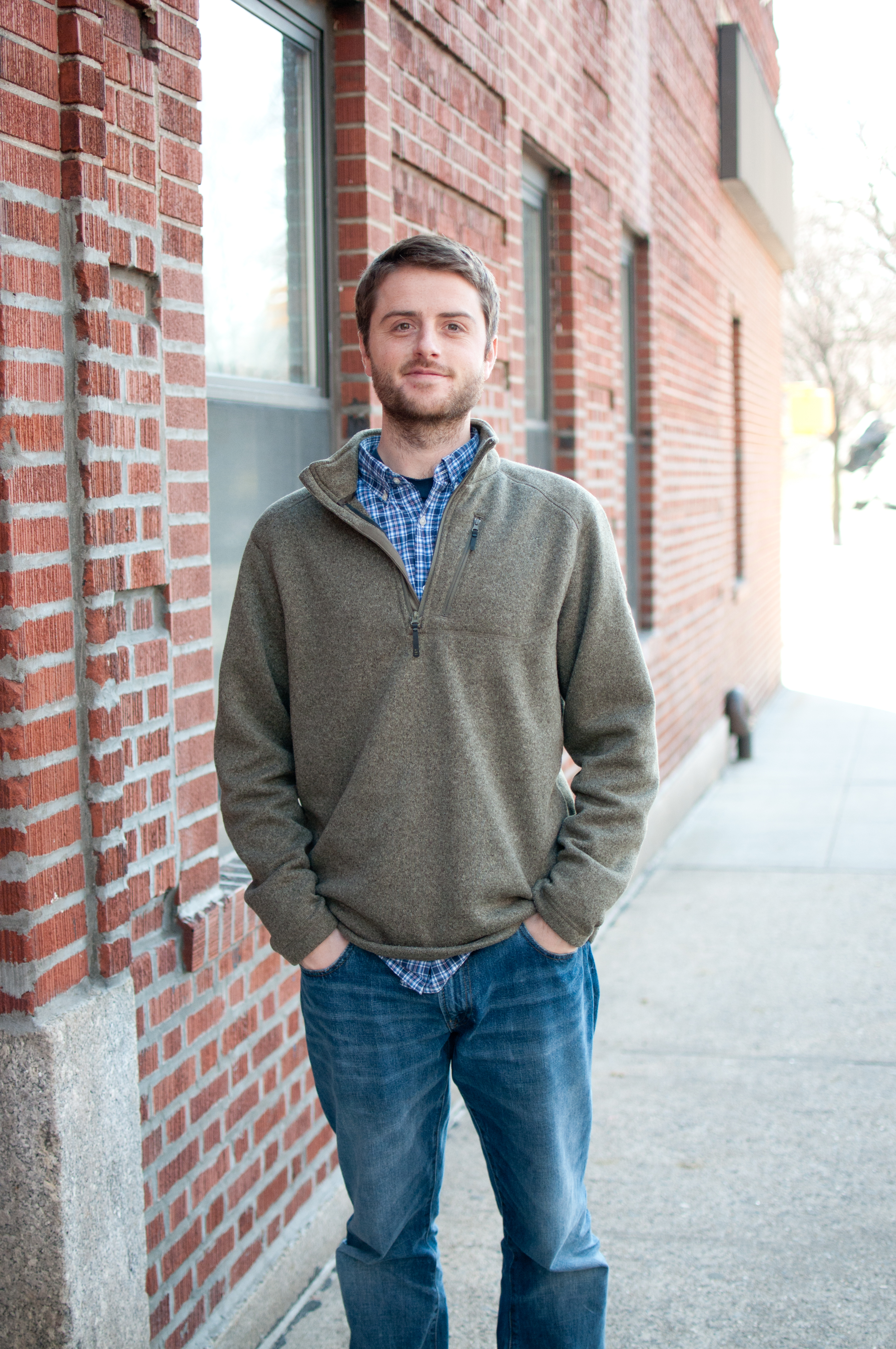 And here's Mitch, the man behind the lens, during a quick lighting test. Best fiancé ever. ;) xoxo