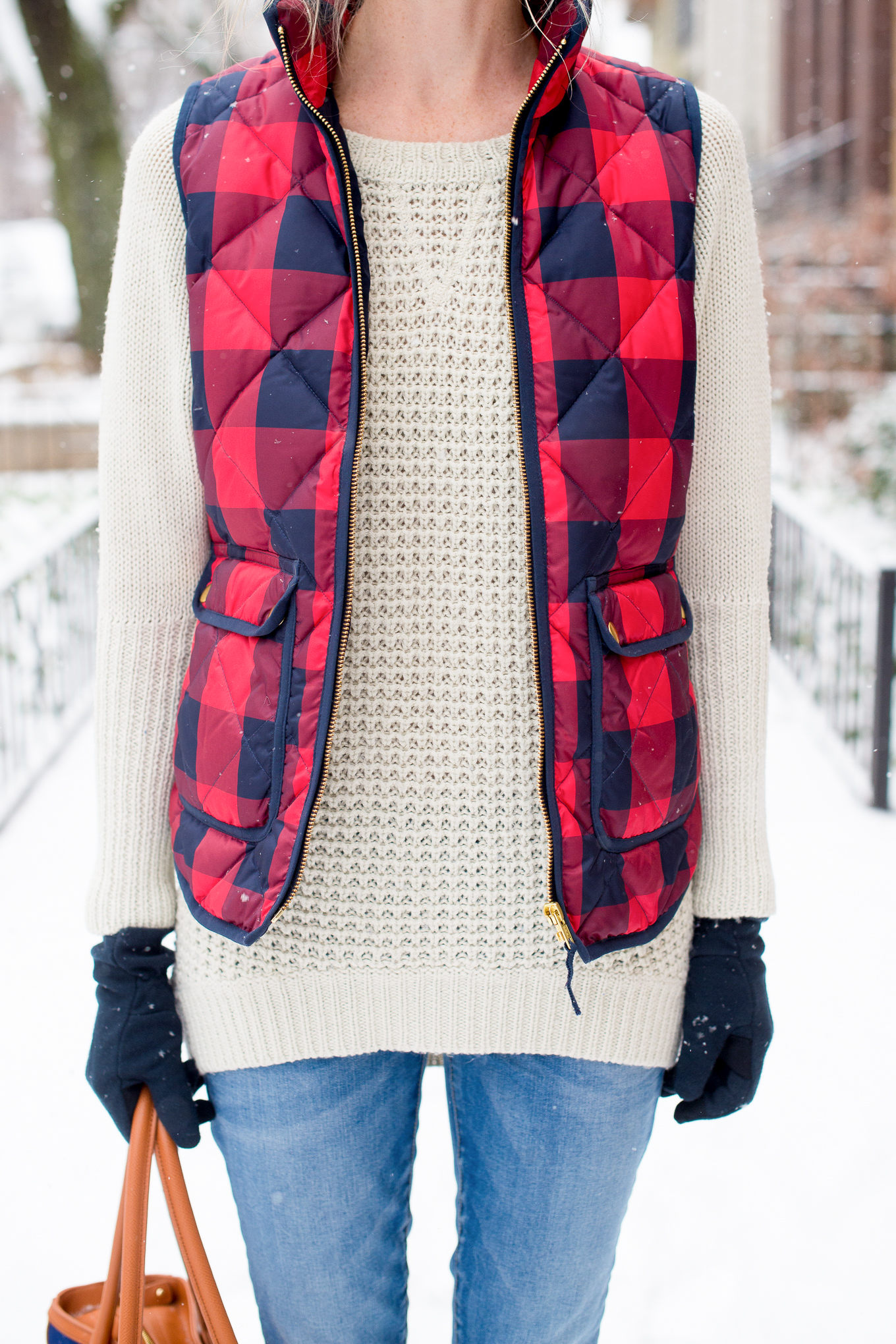 [dropcap]D[/dropcap]ecember had me tricked into thinking that Chicago was going to skip winter this year. Like, I really thought we were in the clear or something. Seventy-degree, no-jacket days were totally normal, and the occasional snowstorm–which seemed to melt within a matter of hours–was just "cute." Now, though, we're somehow in the thick of it, and it's been so cold that I often don't even want to leave the house.
But not leaving the house is no bueno! While it's easy to become a hermit during the winter and hide away in leggings, oversized sweaters and down comforters, it's important to take care of yourself. So today, I'm sharing my top five "Winter Wellness" tips.
Winter Wellness Tips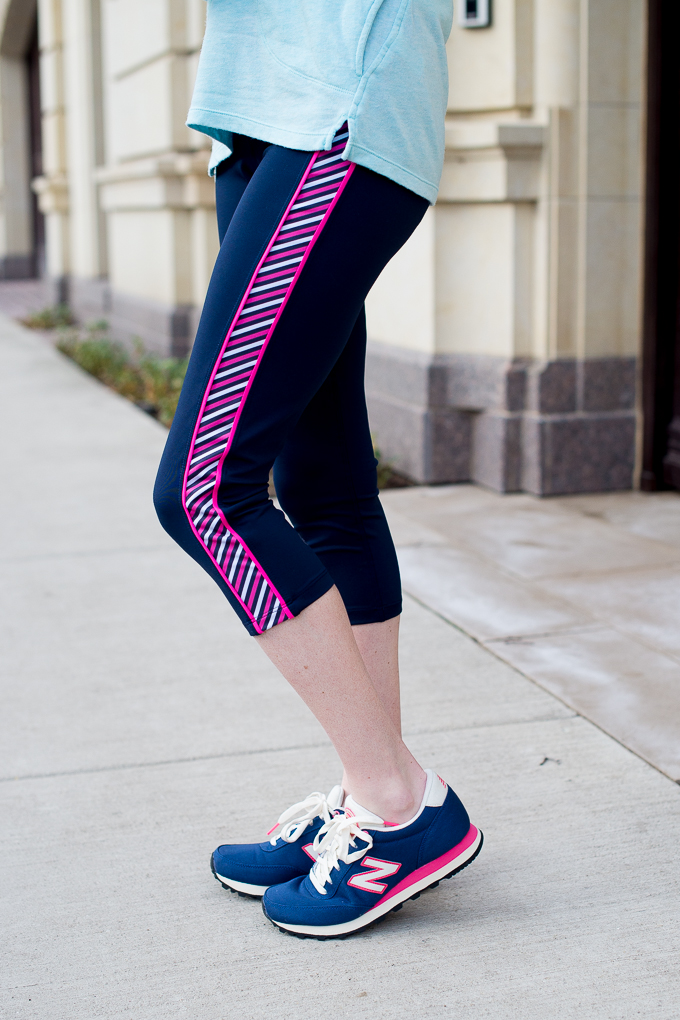 Original post here / New Balance Sneakers / Devon Maryn Leggings
Move.
Those of you who didn't know me in college will probably find it hilarious that once, I was a crazy runner. Today, I've completely fallen out of love with it, mostly because I hate the idea of how much time, laundry and re-showering the whole process requires. (Take me back to college and all the free time!) But I have found that I really enjoy walking. It kills two birds–Noodle and I both get our exercise–and it gets me out in natural light and fresh air, which has a huge impact on my sleep schedule and mood.
My mom's a big walker as well: she and her best friend walk several miles together every day, even in January. And recently, we were chatting about how I definitely need to write a post on what to wear while walking during the harshest winter months in Chicago. So expect that soon. But for now, check out my go-to winter workout gear below!

So in love with those navy sneaks. ;)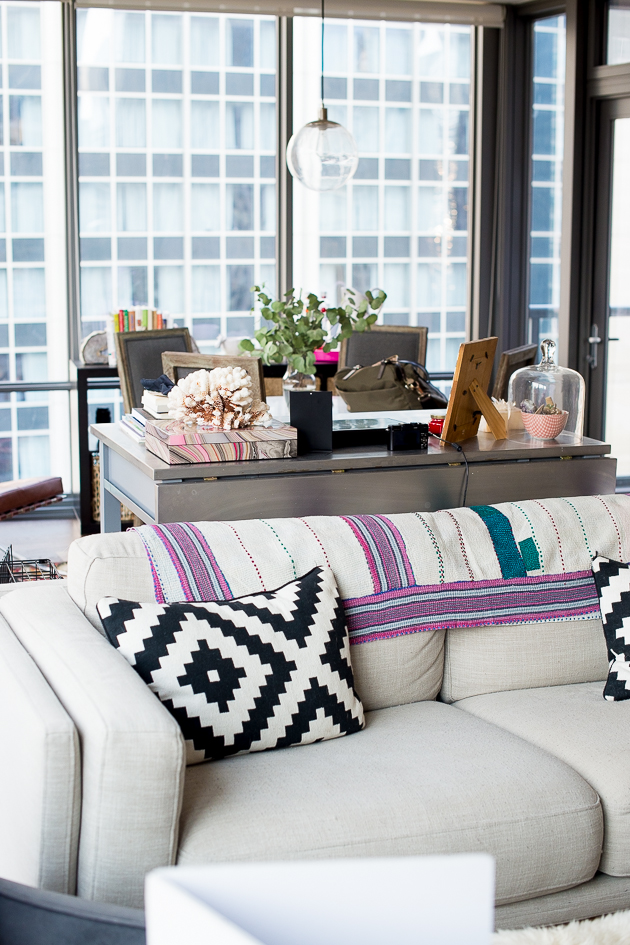 Original post here / Blair's is my favorite place to work!
Avoid Dark Spaces.
Building off of the above tip, sunlight = happiness, so be sure to spend as much time as possible in well-lit locations, even if next to a window is the best you can do. Seasonal Affective Disorder is the real deal, and dopamine, vitamin D, melatonin and serotonin are saviors.
About a month ago, I ditched my home office in favor of our dining area, as it's surrounded by windows and gets way more natural light than the back of the house. I also work at my friends' gorgeous apartments which have more windows than actual walls. ;) Thanks, guys! And while I normally try to steer clear of coffee shops because they can be expensive, I give myself a pass during the winter if they're well-lit and cheery!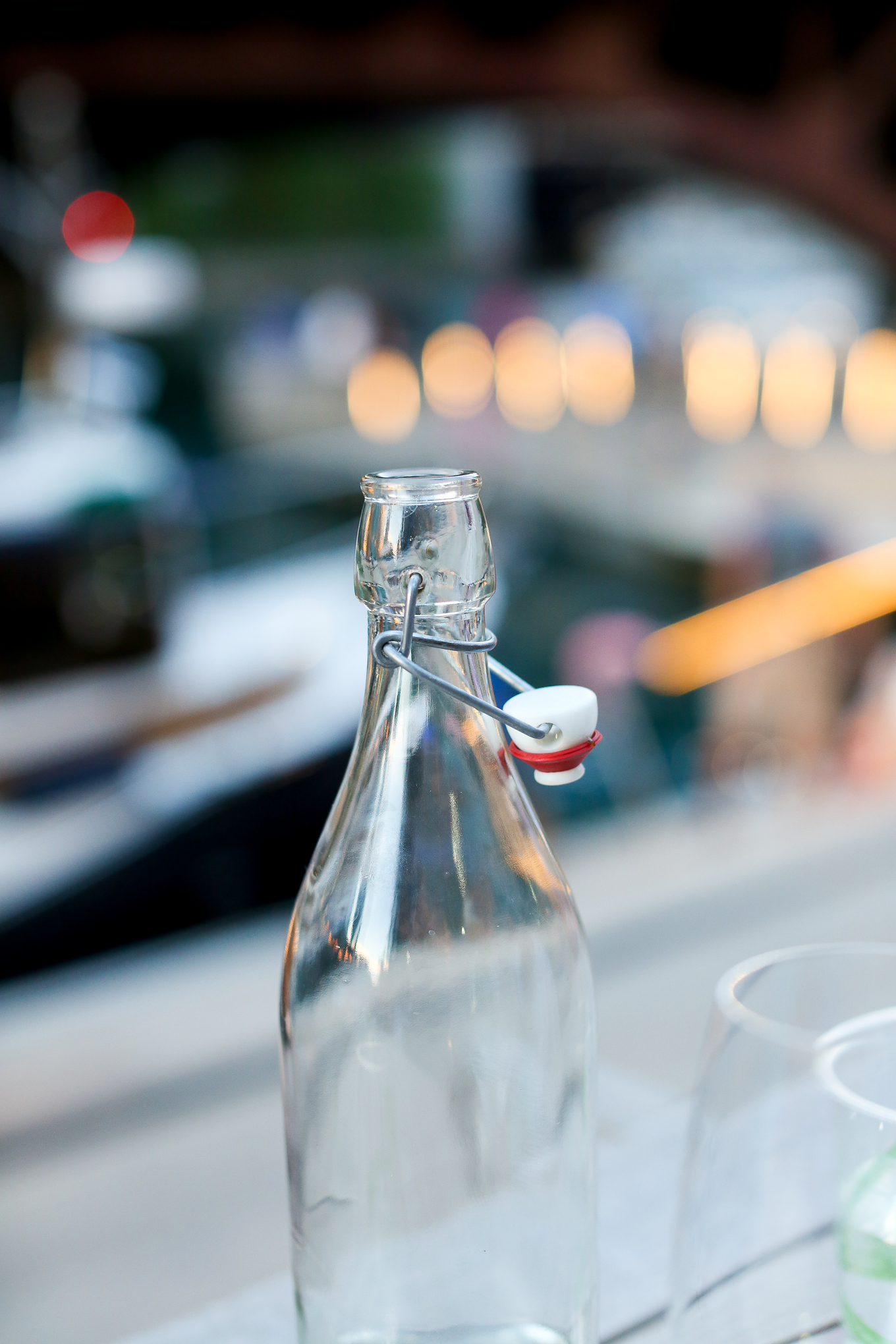 Drink More Water.
This is a constant battle for me, but it's so important, especially during winter. I'm someone who gets unreasonably dried out this time of year, from my hair to skin. When I make a point to drink my eight glasses of water every day, though, these things improve… and I feel healthier. My best tip is to drink out of a tumbler with a straw, and throw a lemon slice in there. I drink three times as much water when I do that! :) Also, use disposable straws, as it's hard to clean the ones they come with.
And while you're at it, take those vitamins! I hate taking them–just one more step in the getting ready process–but even taking a daily multi-vitamin can make a big impact during those dreary months. (And all other months, really!)

The pineapple might be a little much, but holy cuteness, right?!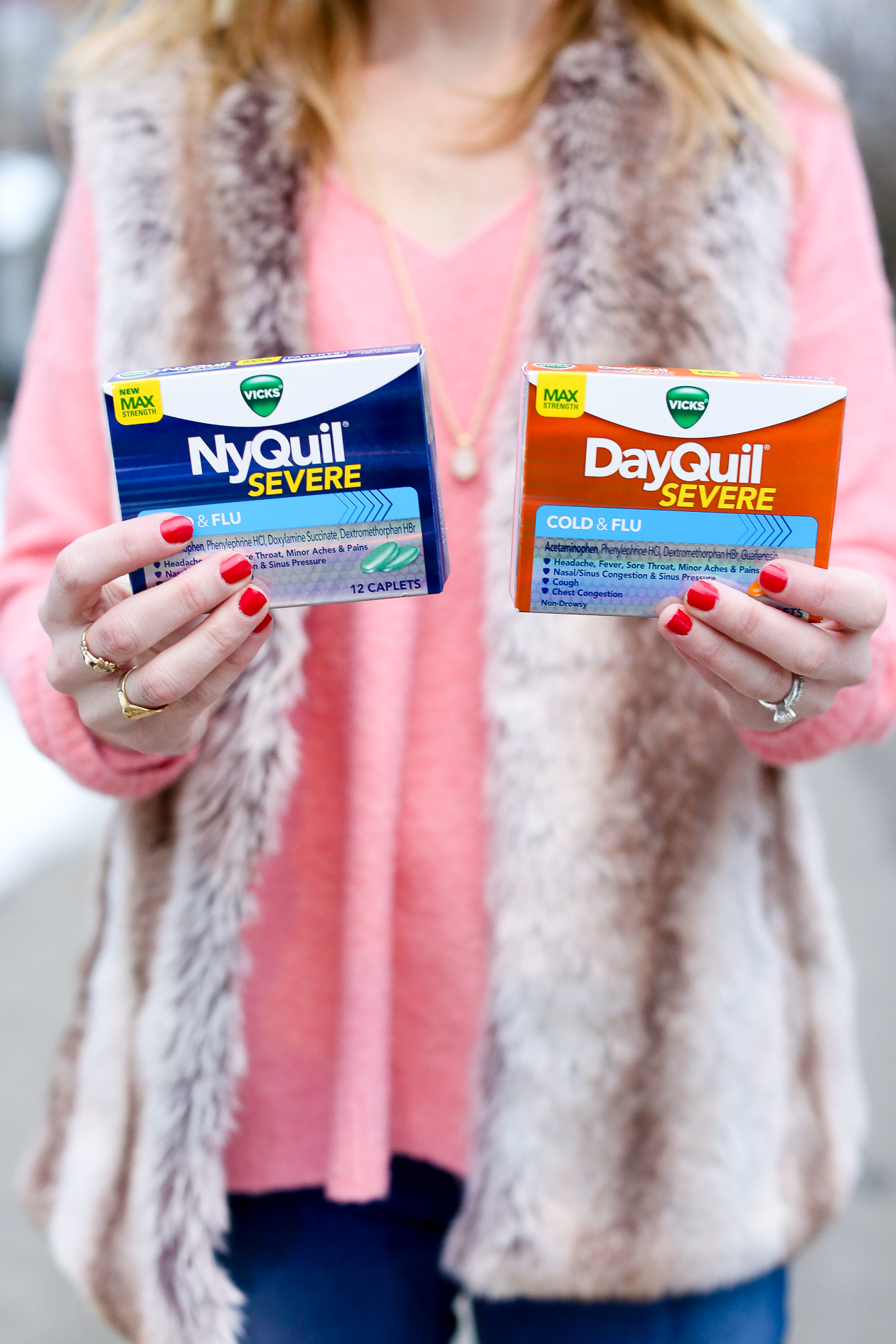 Treat Yourself Right When You're Sick.
I'll be the first to admit that I used to push it when I was sick. I was too afraid of how falling behind would impact the upcoming weeks to even consider slowing down or treating my symptoms, and I often ended up prolonging or worsening the sickness as a result.
Over the last year, though, I've realized that I need to treat my body right in order for it to do what I need it to do. ;) Now, when I get sick, I don't beat myself up about a little extra couch time, or eating large quantities of Mitch's amazing homemade tomato soup. (You seriously need to come over and try it sometime. It's phenomenal!) I make sure to get enough sleep; I take long, hot showers to clear my system; and I wear my comfiest clothing. (Which happens to be linty fleece-lined leggings, camp socks and the coziest fleece sweatshirts.) And I do slow down a little.
I also keep Vicks DayQuil and NyQuil SEVERE on hand. I've mentioned this before, but when you work for yourself, the whole "no sick days" thing kind of doesn't apply anymore. And while I taking getting better very seriously these days, I also need to get better quickly. Vicks DayQuil and NyQuil SEVERE relieves my worst cold and flu symptoms so I can go back to the work I really can't miss or postpone for too long. Not only does it help me get a good night's sleep, it also helps me power through my on-the-go lifestyle during those in-betweeny days! Click here for a coupon to help you stock up your medicine cabinet.

The fleece-lined leggings attract massive amounts of lint, but they're a dream and can be worn under jeans, too!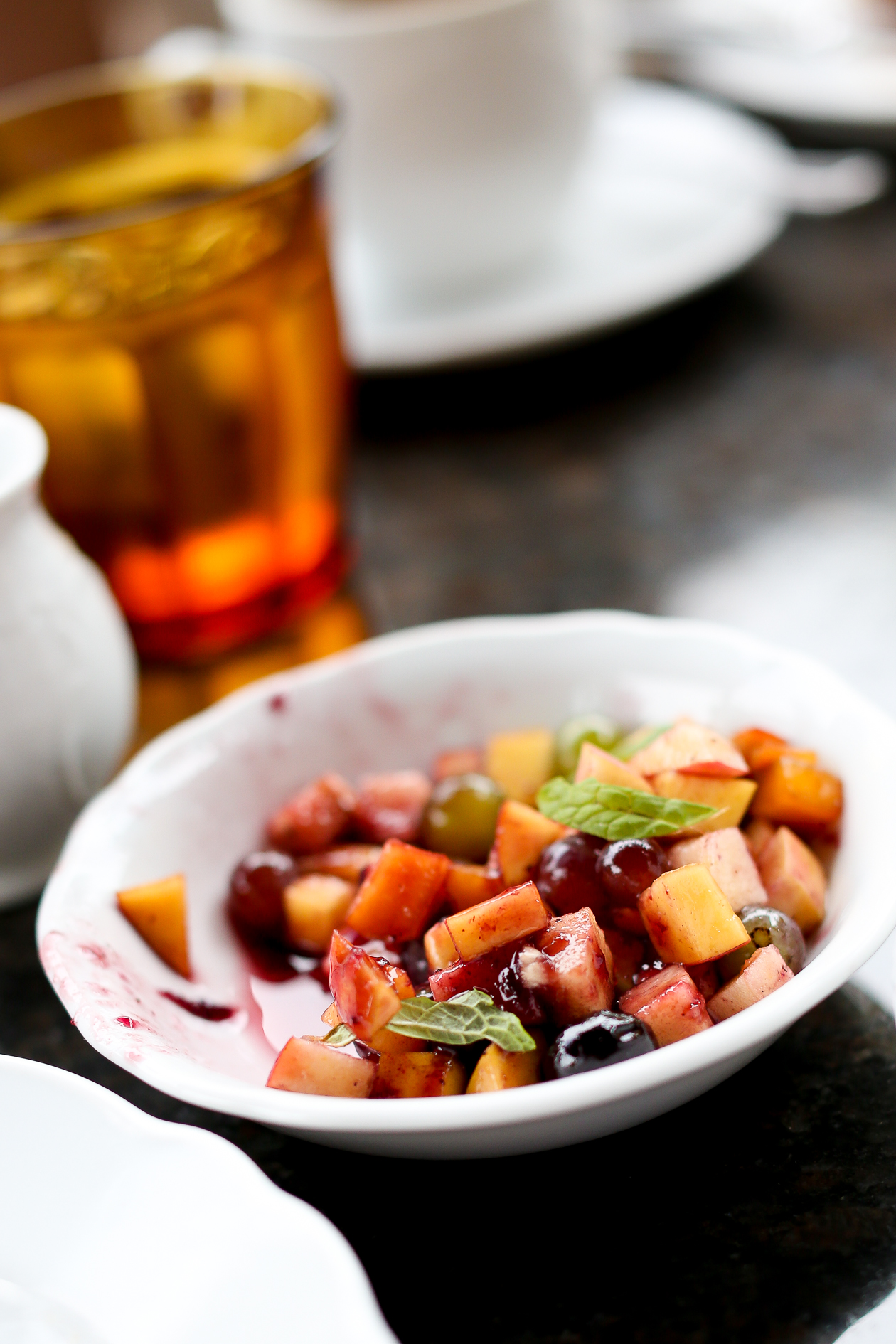 Eat More Fruits and Veggies.
Eating fruits and veggies during the summer is a cinch. They're everywhere, and reasonably priced. But during the winter? Those five- to seven-dollar price tags for a tiny container of strawberries kill me.
This season, though, Mitch and I realized that we just haven't been getting enough fruits and vegetables. So we started hitting up discount grocery stores. It's a little extra time and work to stop at additional stores just for a couple of things, but it's worth it, if you ask me! Fruits and veggies are low in calories but high in fiber, vitamins, minerals and antioxidants, and they're really tasty. ;)
Be sure to check out the NyQuil DayQuil Twitter page for more tips and tricks as we head into cold and flu season!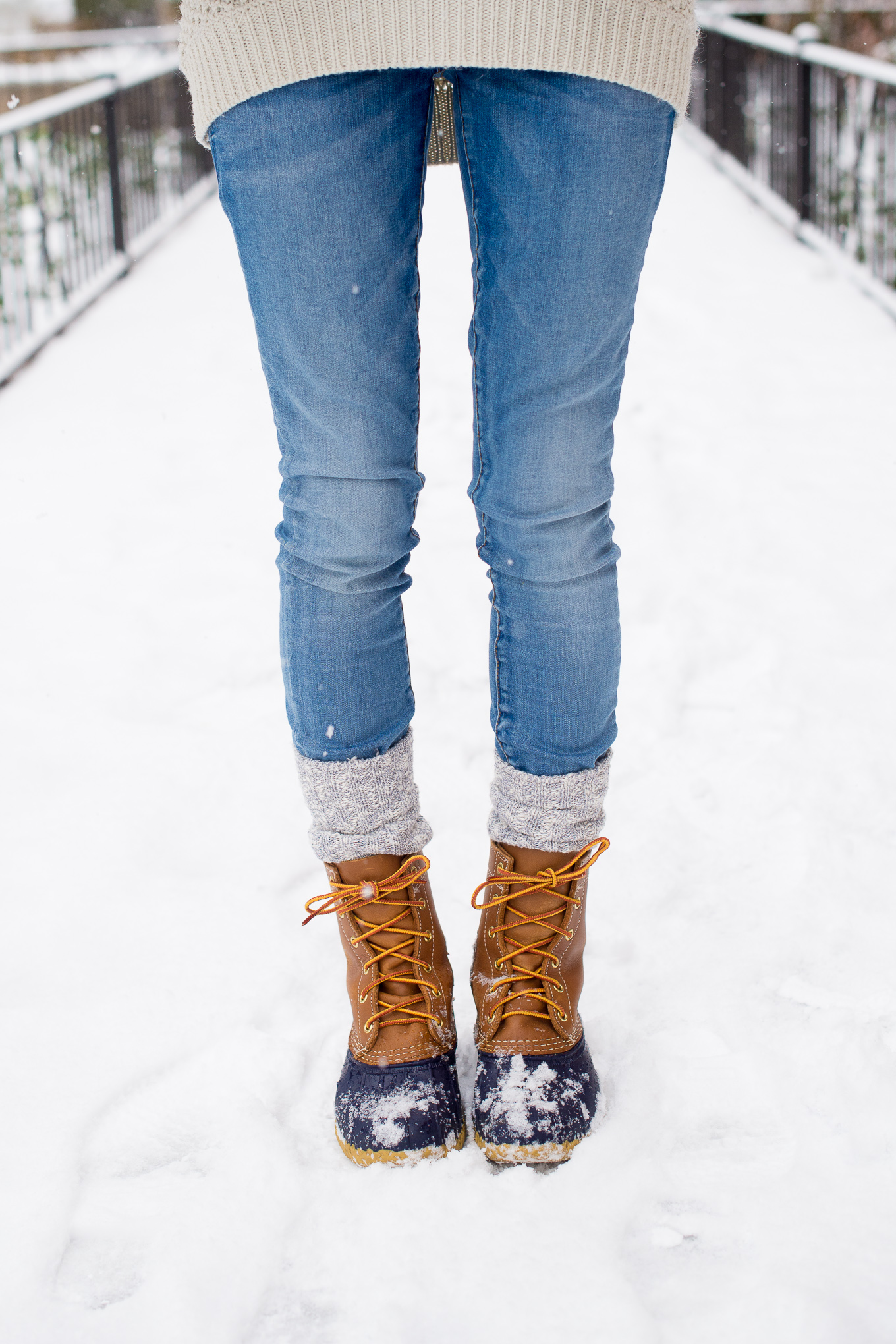 What do you do to stay healthy during winter?
Disclosure: This post was sponsored by Vicks, but all opinions are my own. As always, thank you so much for supporting the partnerships that keep Kelly in the City up and running!