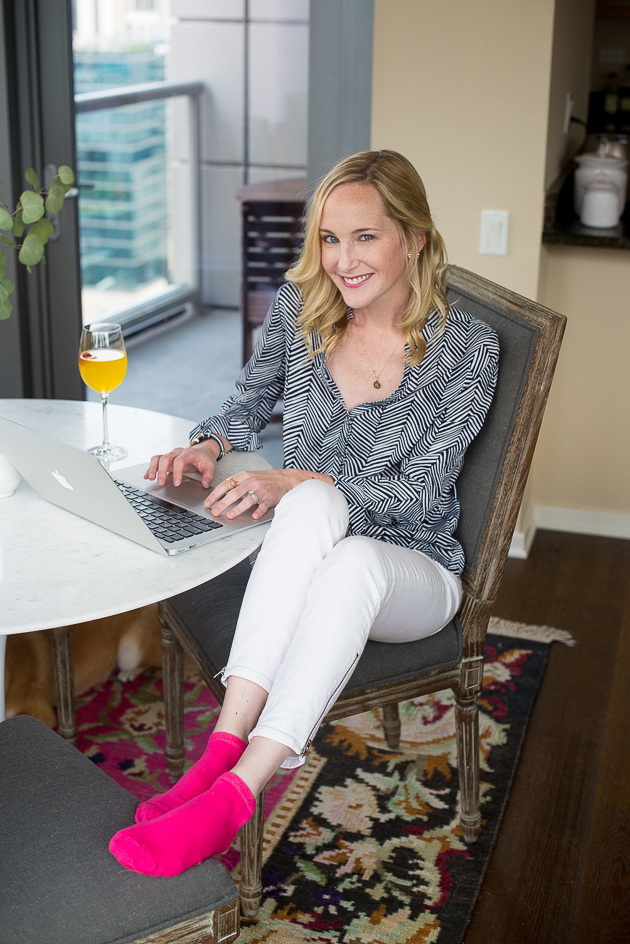 I really like working from home. The one thing that prevents me from absolutely loving it, though, is my actual home. (Fail.) While my office space is cute (so thankful!), we just don't get a ton of natural light in any of the rooms… and things seem to look kind of dingy because of it.
But isn't Blair's new place gorgeous? She has such amazing design skills and taste, and I can't get over the natural light–and views–her apartment offers. It's, without a doubt, my favorite place to work! (Also because of the great company and the fact that we have fancy drinks while we work, haha.)
When I work at Blair's place (or anywhere, for that matter), I try my best to dress relatively stylish yet really comfortably. While spending my day in PJs might sound appealing, it definitely raises eyebrows on the subway and affects my productivity. At the same time, I know myself, and if I'm cold or tugging at tight clothing, I'm going to be miserable.
The cold thing is the worst. I've mentioned this before, but I have a circulatory disorder (it's pretty common–no worries), and as a result, I'm freezing 99 percent of the time. Even on the hottest day of the year, my fingers and toes will be ice cubes. Boooooo.
Which is why I've always been into really nice socks. That sounds like such a silly statement, but good socks make a world of difference for me.  Slippers are great, but socks can be shoved into small purses or even pockets, and broken out whenever I need 'em. Going to a freezing cold movie theater? No problem. SOCKS. Working in an over-air conditioned space? No problem. SOCKS. Taking a freezing cold hours-long flight? No problem. SOCKS.
I should also note that Blair's apartment is not freezing. The temperature is regulated quite normally. ;) Like I said, I'm just cold in 80-degree weather.
Anyway, good socks are a must. And my favorite brand is Apye. The socks, which are made in France (oohlala!), are super-cozy, super-soft, and super-colorful. They're skin-friendly and… well… just plain lovely. They also look great under my Converse Shoreline sneakers! (Remember to order a half size down.) My favorite colors are blue sky, bright white and bring it pink, but I also think that champagne beige and cosmic black would be great for booties!
But now for the fun part. Today, Apye and I are teaming up to give away a $50 gift card to the brand's website! Because, I mean, who couldn't use new socks? ;)
Entering is easy, and there are three ways to do it:
1. Comment on this post.
2. Use the Rafflecopter widget below.
3. Do it through Instagram. Be on the lookout for my post, which is set to publish to Instagram this morning! The directions will be there. :)
Good luck!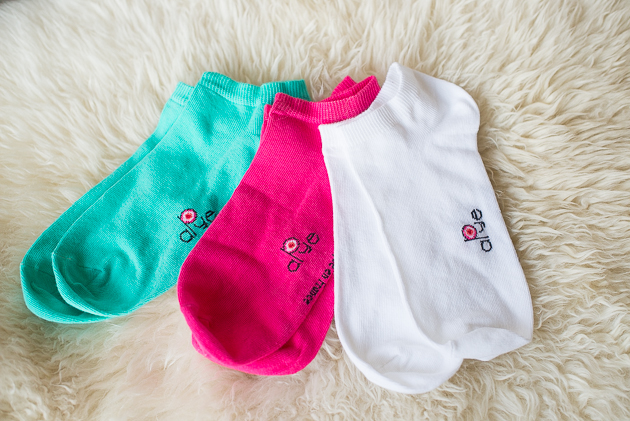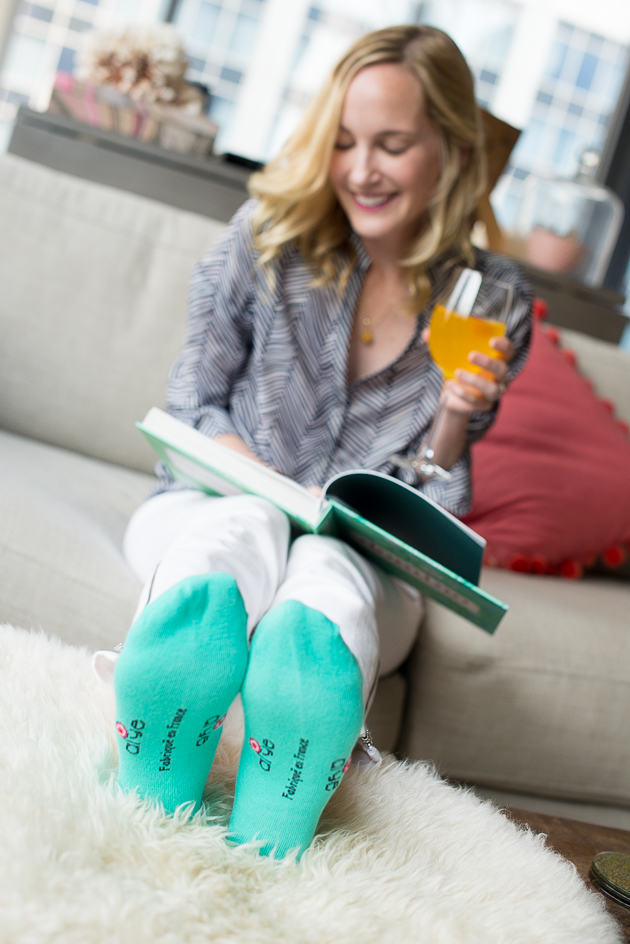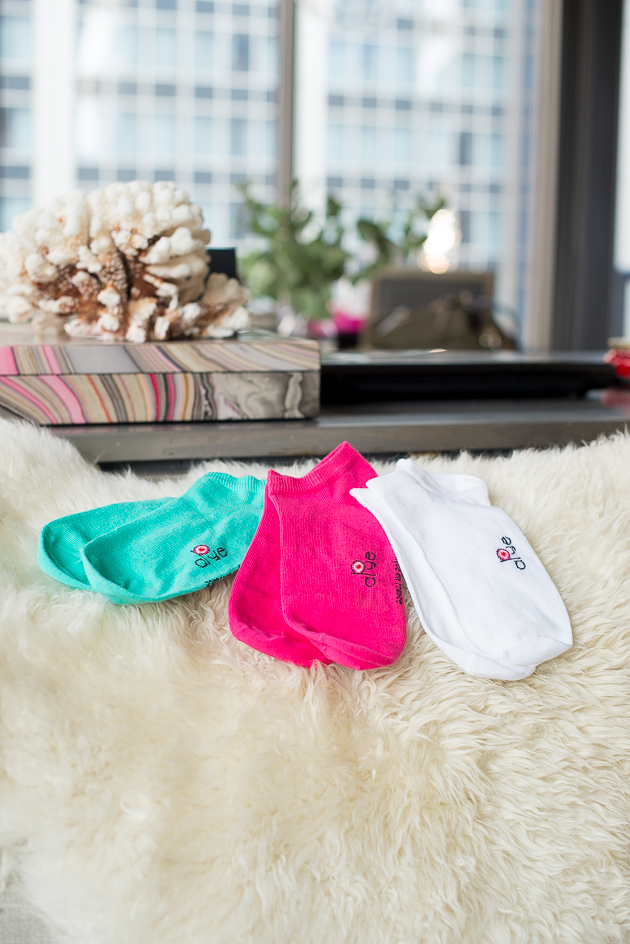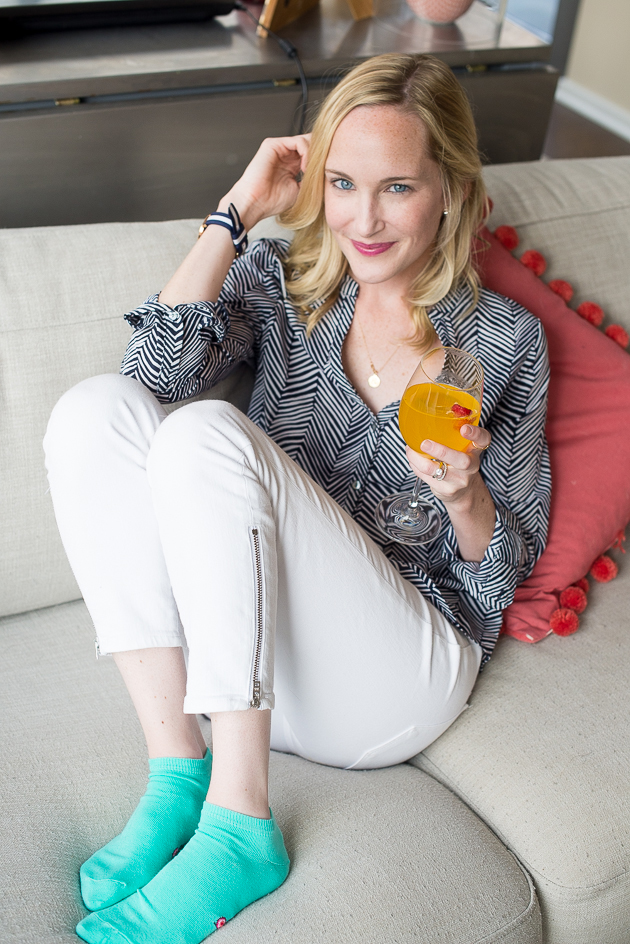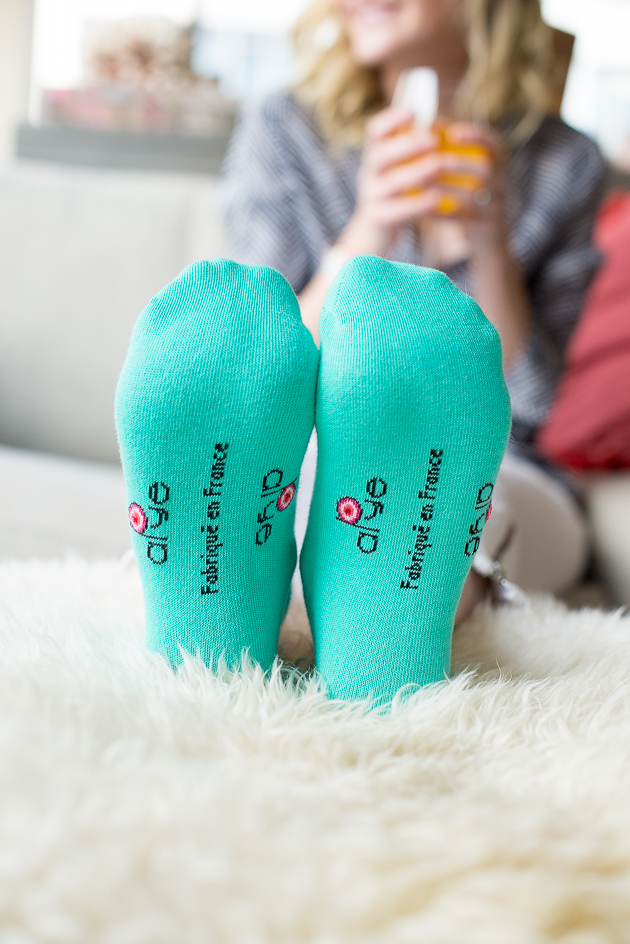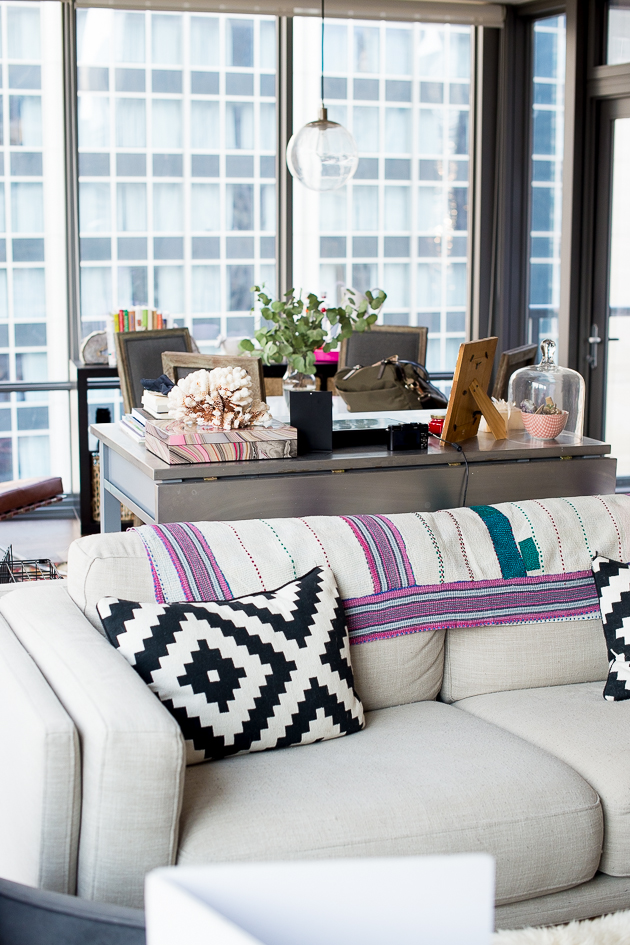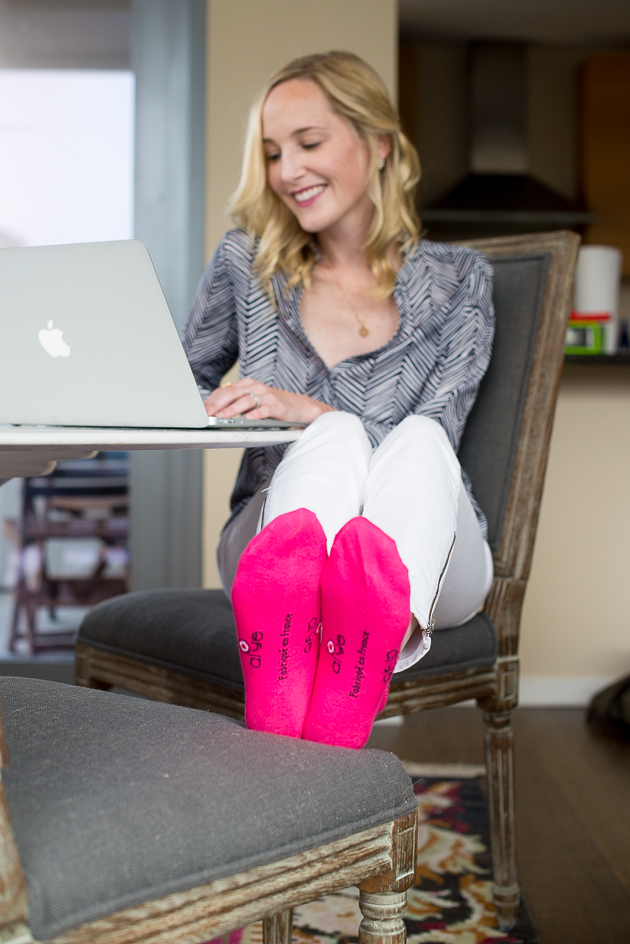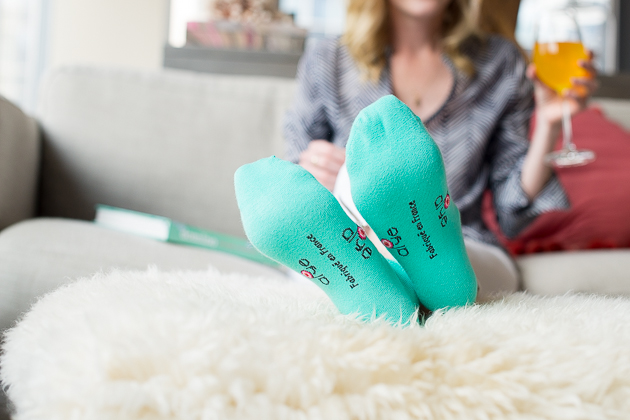 Photos by Blair of The Fox and She