Mitch's Blazer, Shirt, Shorts and Loafers / Emma's Dress, Sandals and Banwood Balance Bike in Pink / Lucy's Gingham Outfit
In honor of Father's Day, I'm teaming up with J.Crew Factory tonight to give away a $100 gift card to shop the brand's newest collection! To enter to win, simply:
Leave a comment on this blog post. (No requirements here–you can totes say #swimmingscallops and it'll count. 😂–but we're always up for a little entertainment, too.)
Leave your e-mail in the following non-spammy format: Kelly [at] gmail [dot] com.
Looking for bonus entries? Head to:
Instagram. Directions will be in the post that goes up tonight!
Winner will be announced and contacted in one week. Good luck!
This is what a typical summer evening looks like for us. Or what twilight looks like for us, at least; right before the sun starts to sink below the skyscrapers in the distance… and it's one of my favorite parts of the day. Dinner's over, the weather is perfectly cool, and Emma revels in a few extra minutes of play before bed. Lately, she's been obsessed with her balance bike, and so it's a bit less relaxed than, say, sidewalk chalk. ;) Nevertheless, it's a great time to wind down and get in some quality time together.
The point of this post, though, is to wish my husband, dad and father-in-law–as well as all the other dads out there!–a very happy Father's Day. I have all three of the dads in my life here with me this weekend, and while I am writing this post in advance so I can be fully present, I know I'm having the best time with them!
Mitch, I wanted to write you a super long letter explaining all the reasons why you're everything I hoped the father of my children would be. Instead, though, I hope you'll accept my invitation to go see Vampire Weekend on Northerly Island with me tonight. (OUR PARENTS ARE BABYSITTING!)
Thanks for making every day special, fun and exciting for our little girls... and for loving them unconditionally. To me, you are perfect, and I'm continuously impressed by all that you do on four hours of sleep. ;) I love you!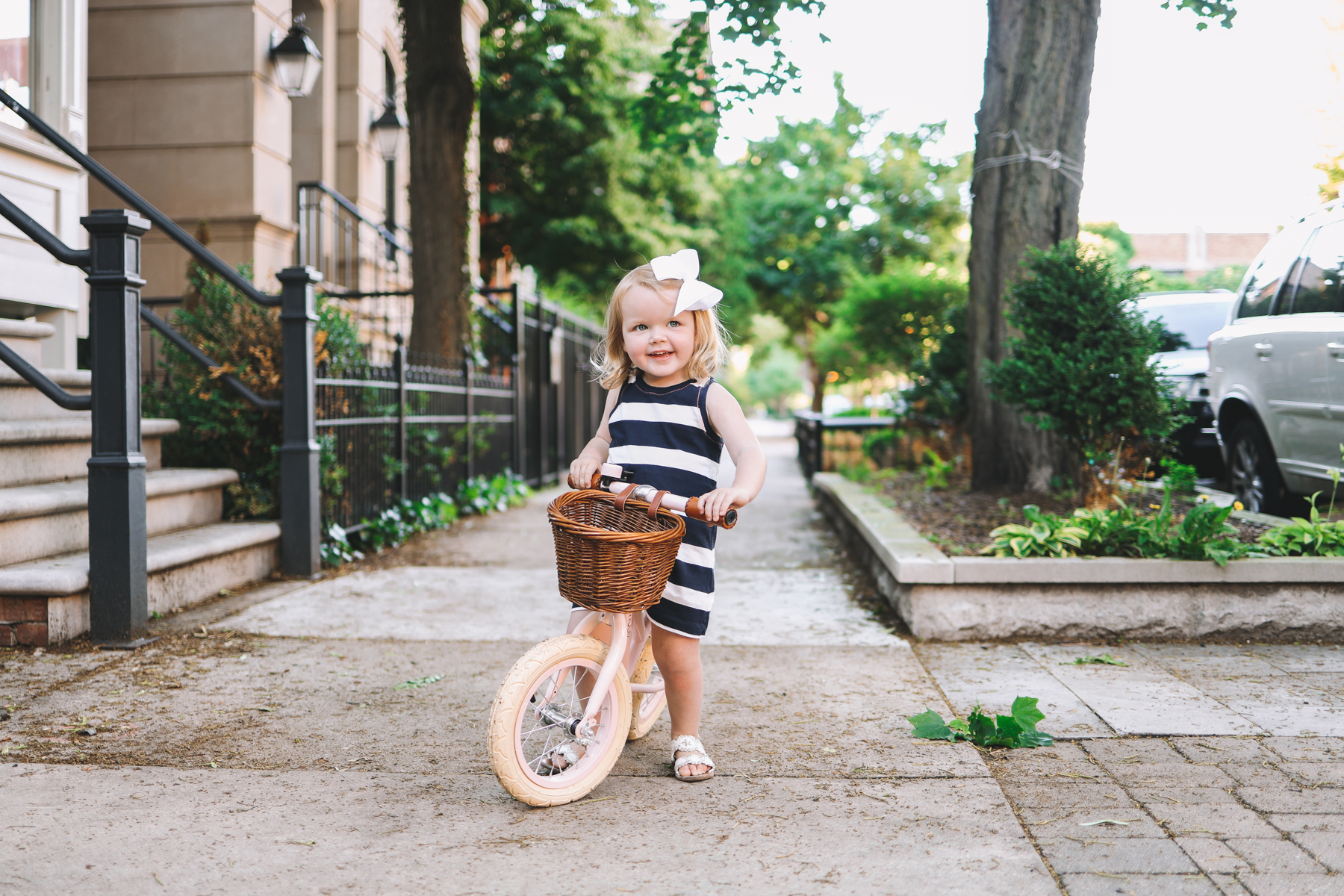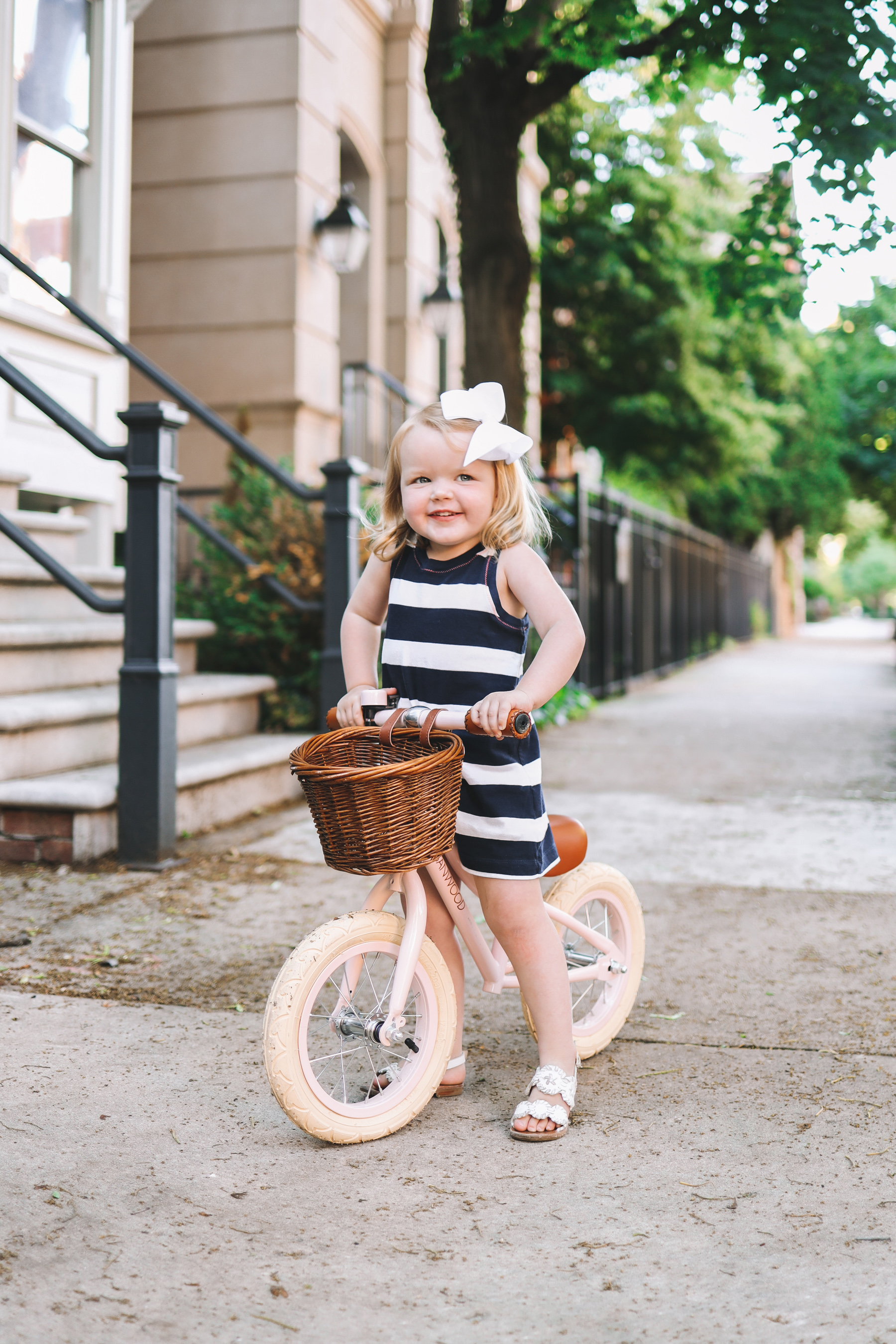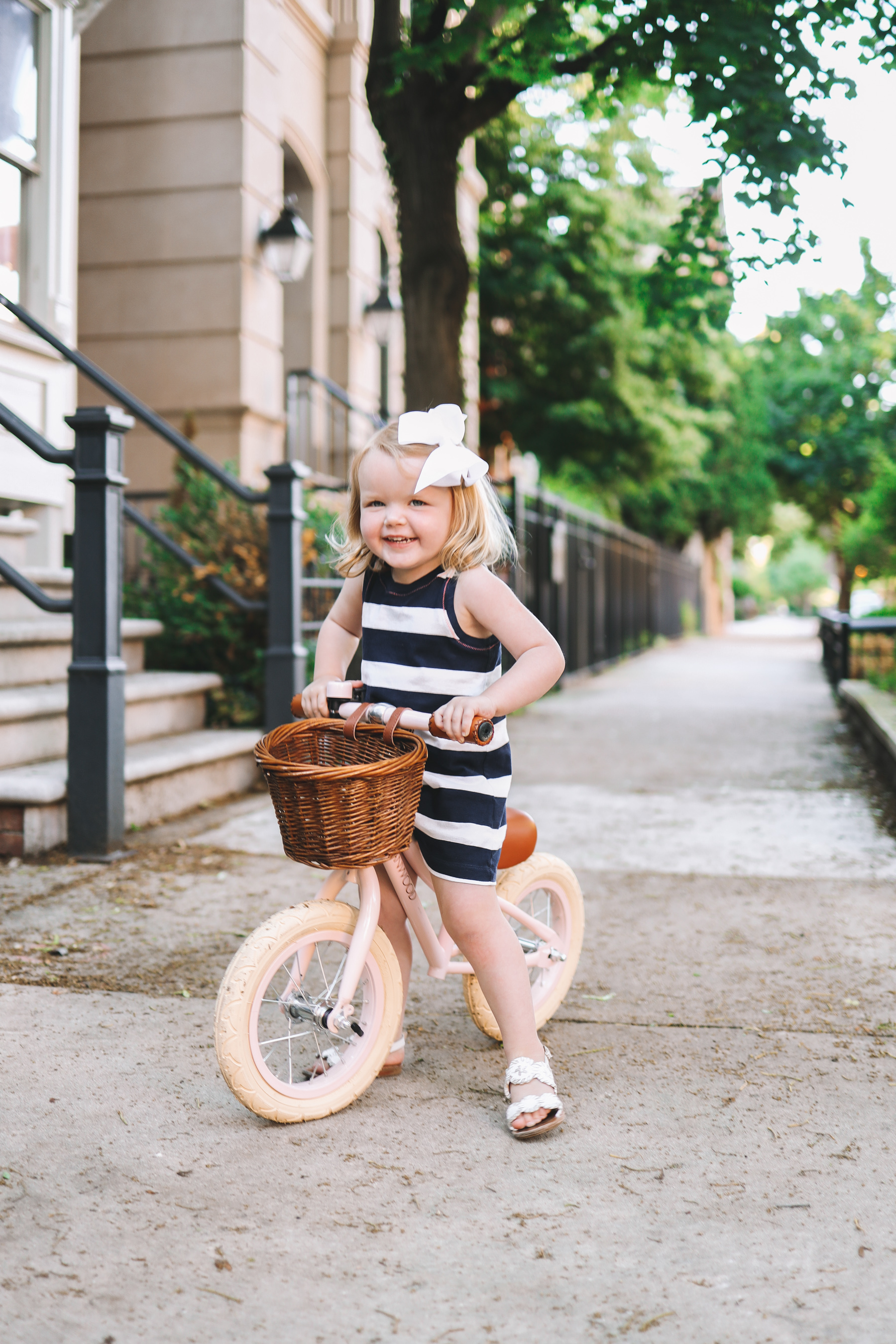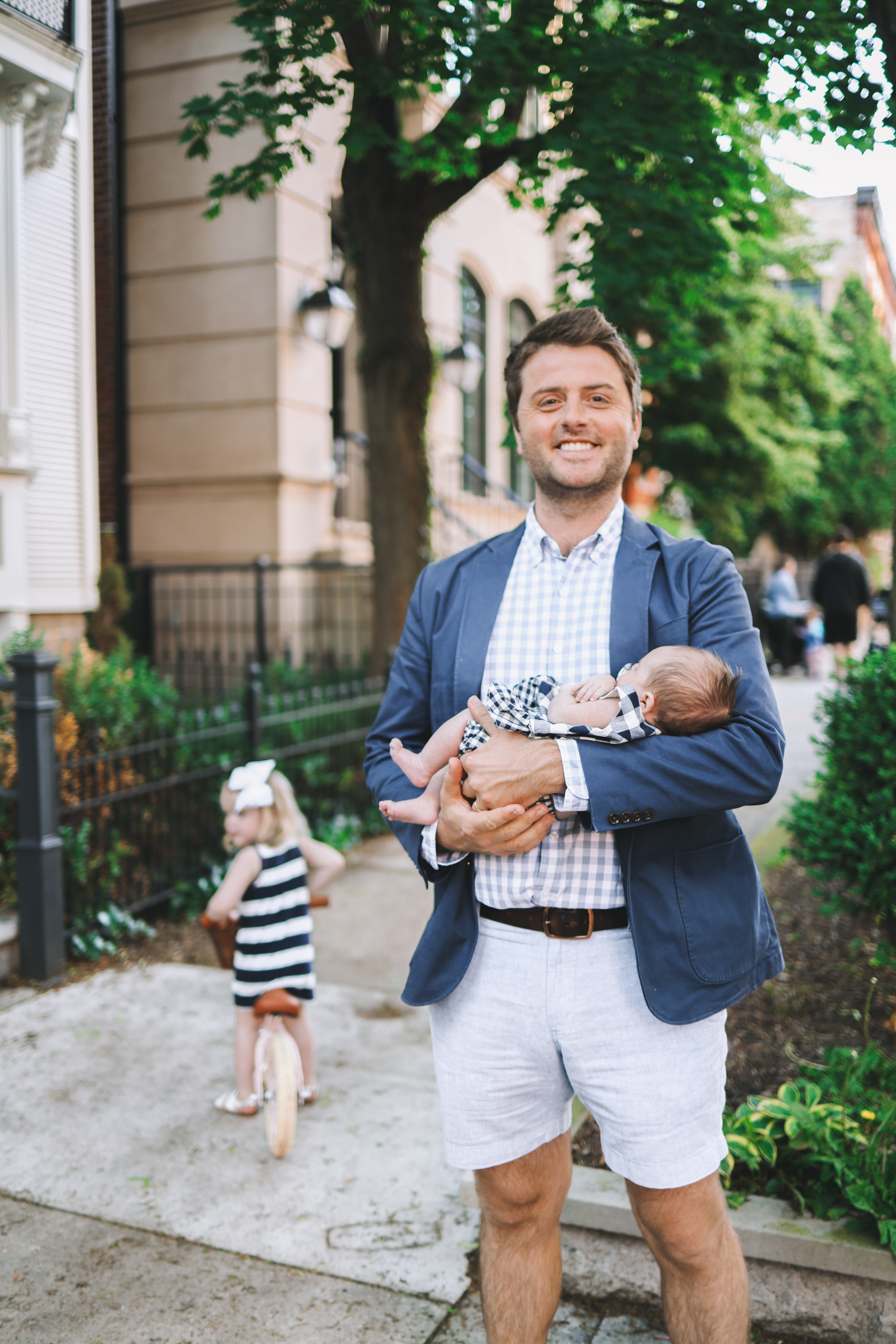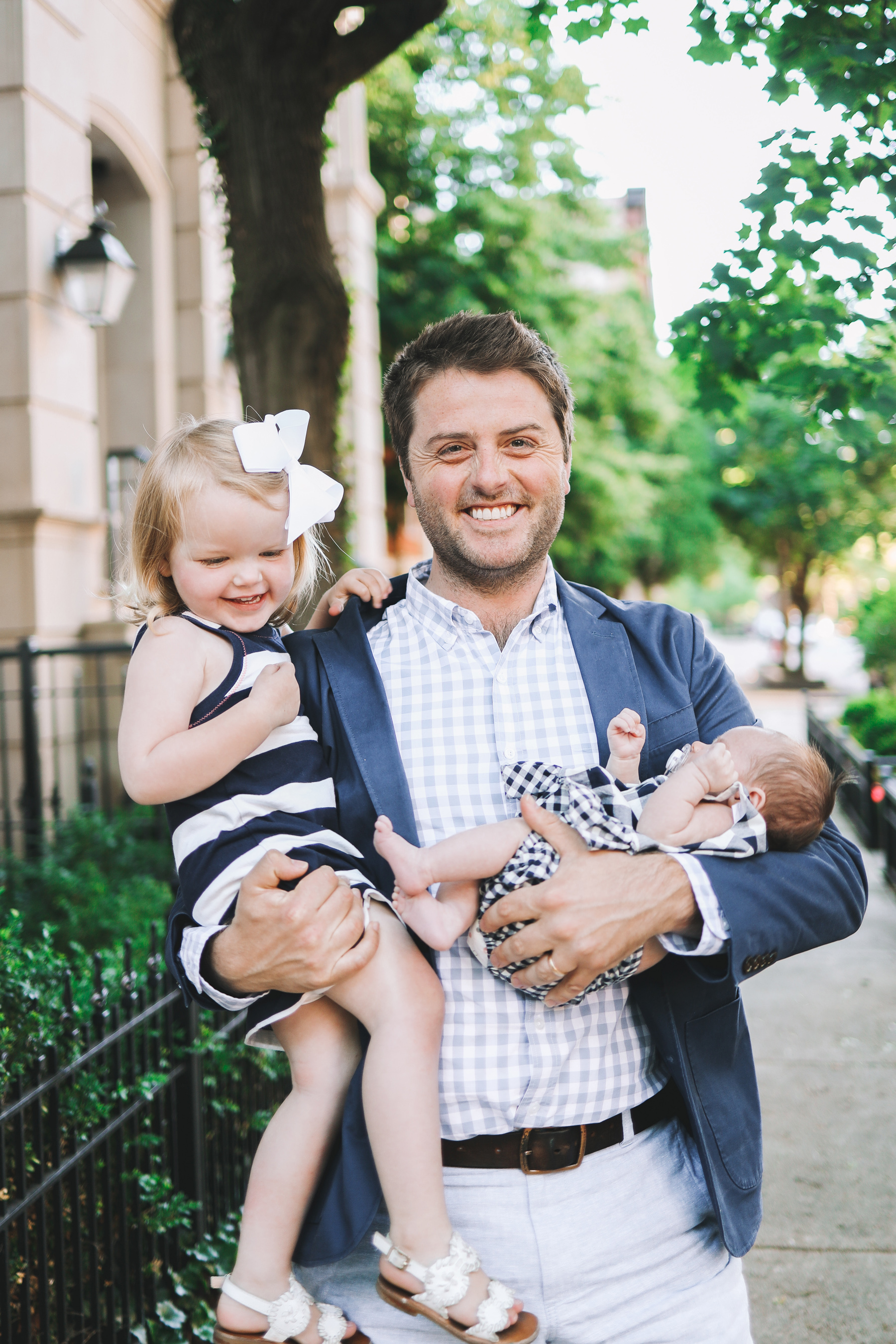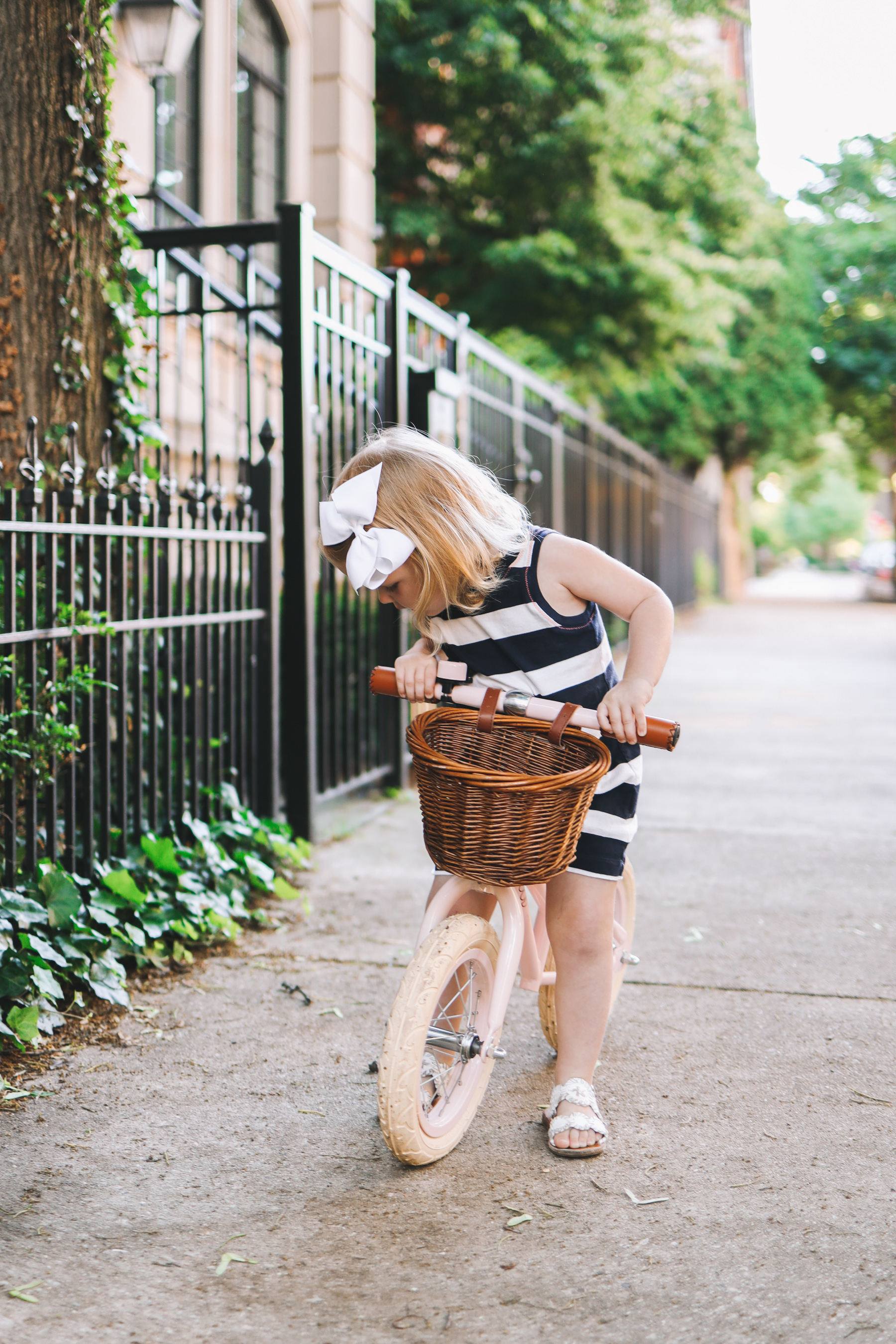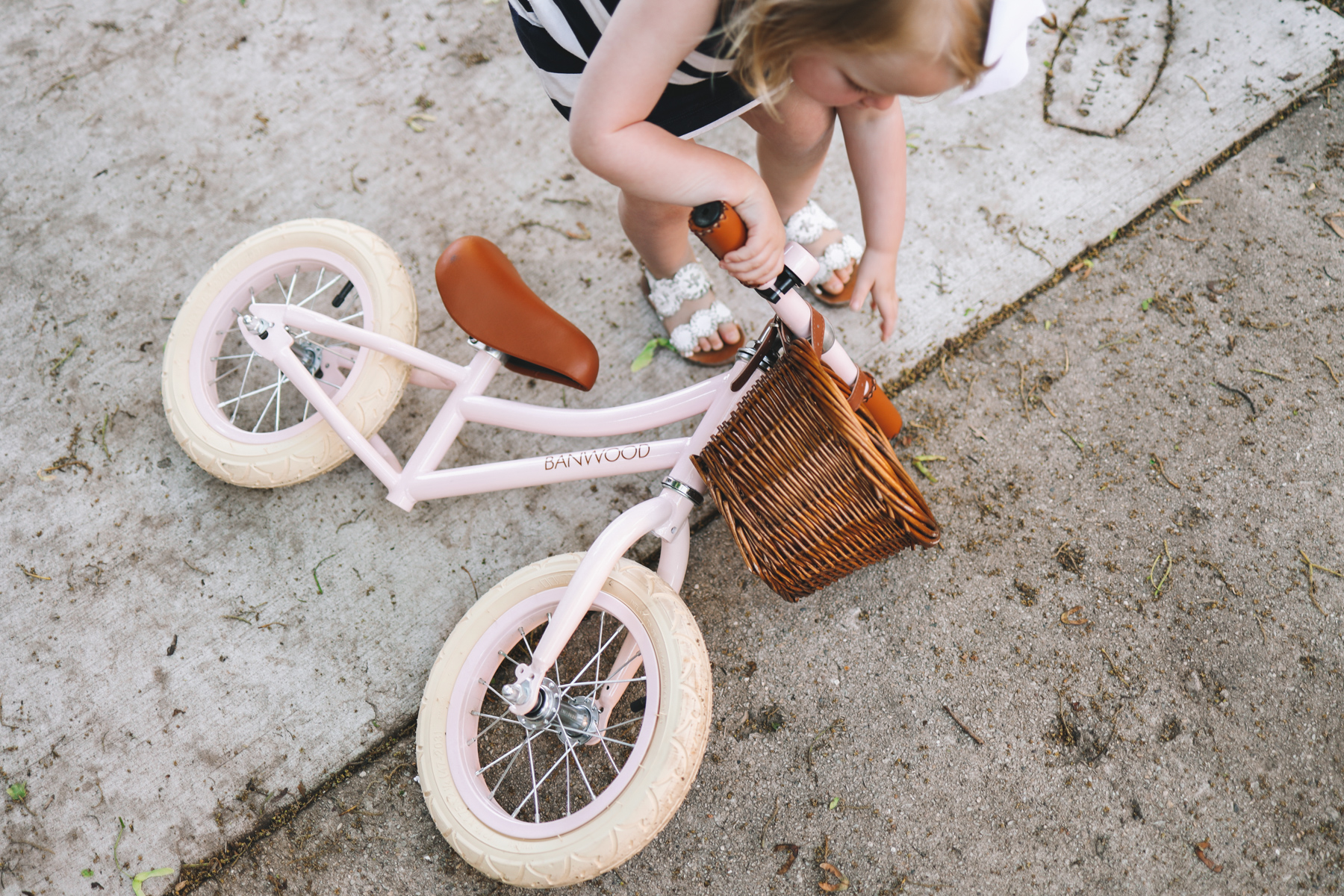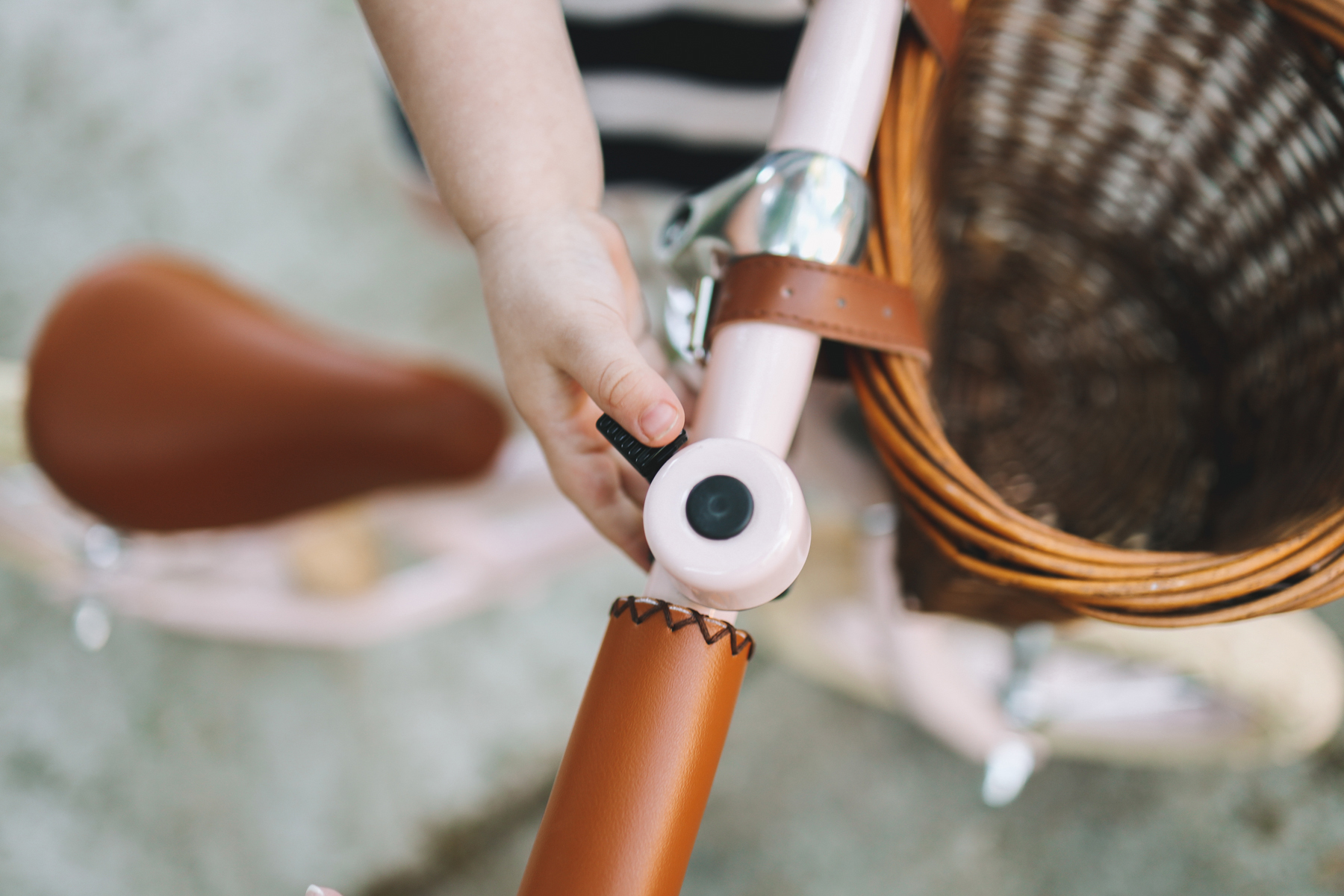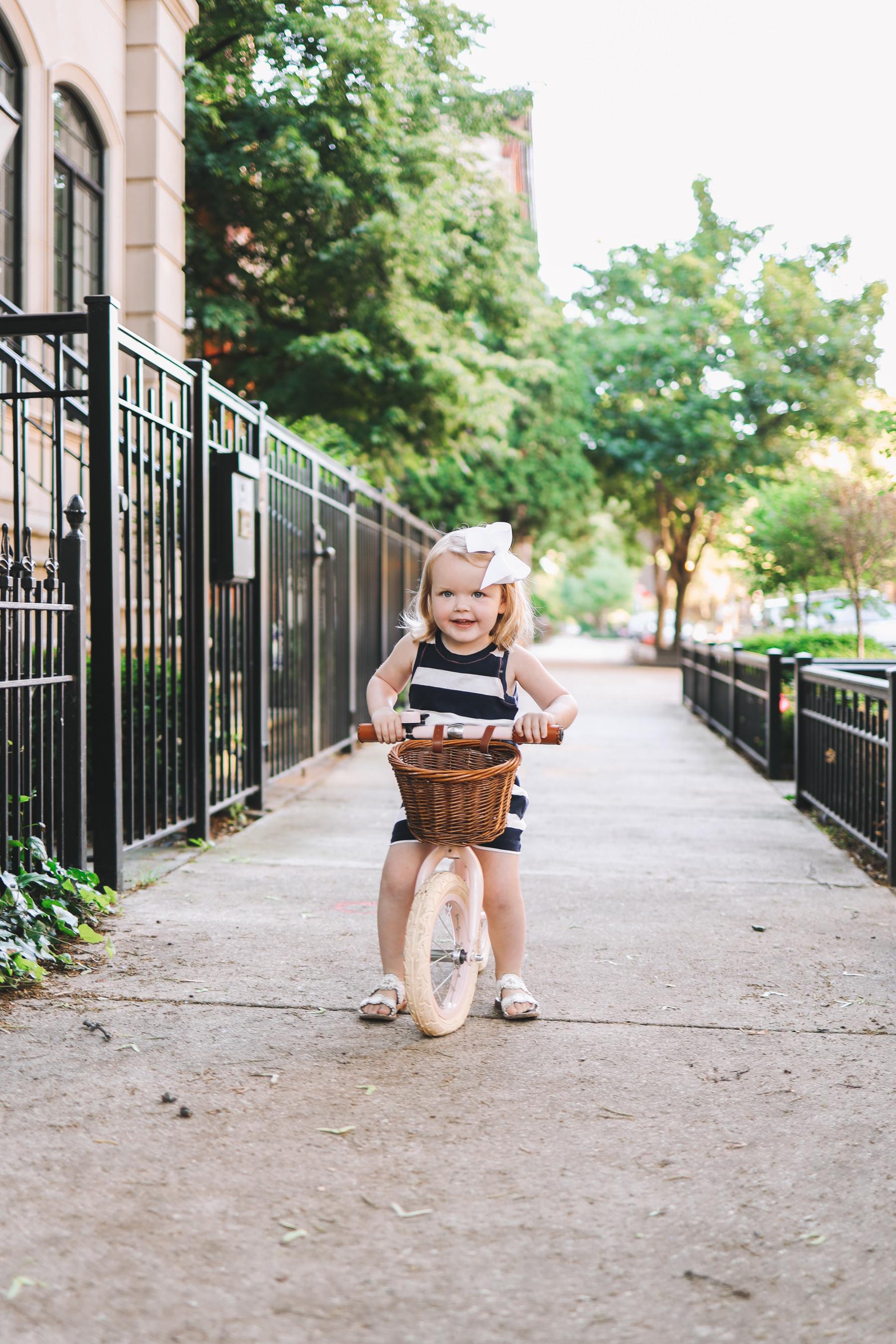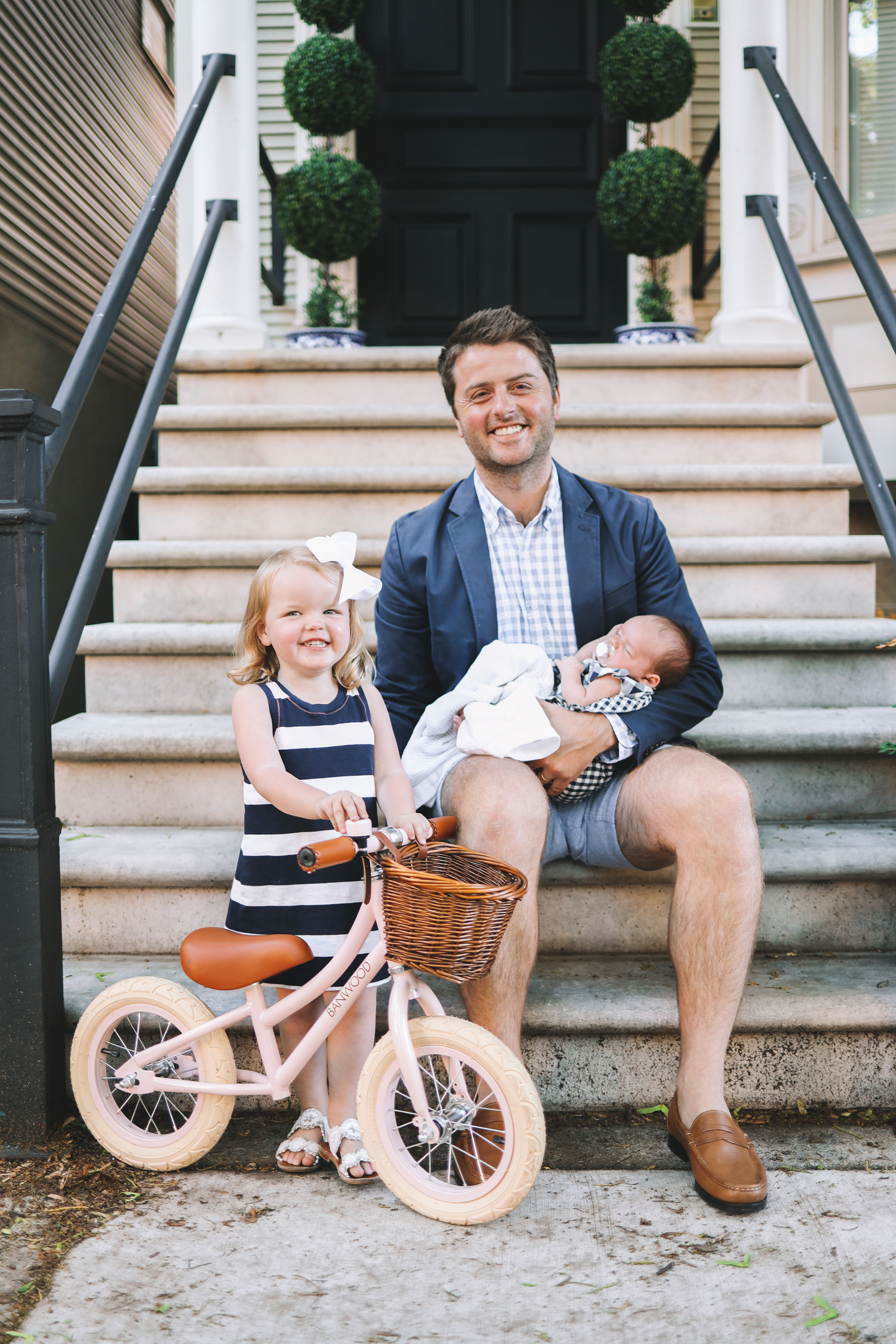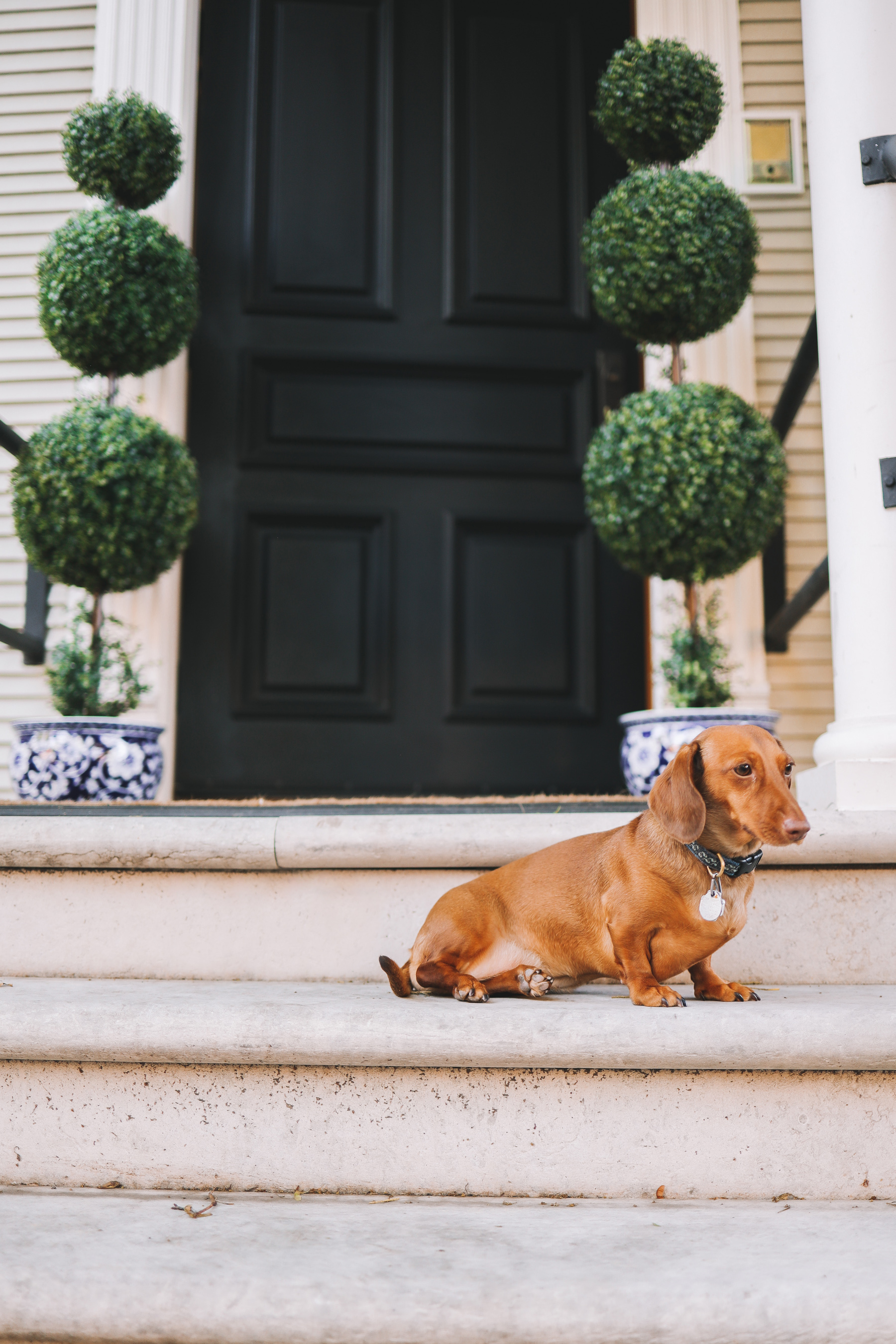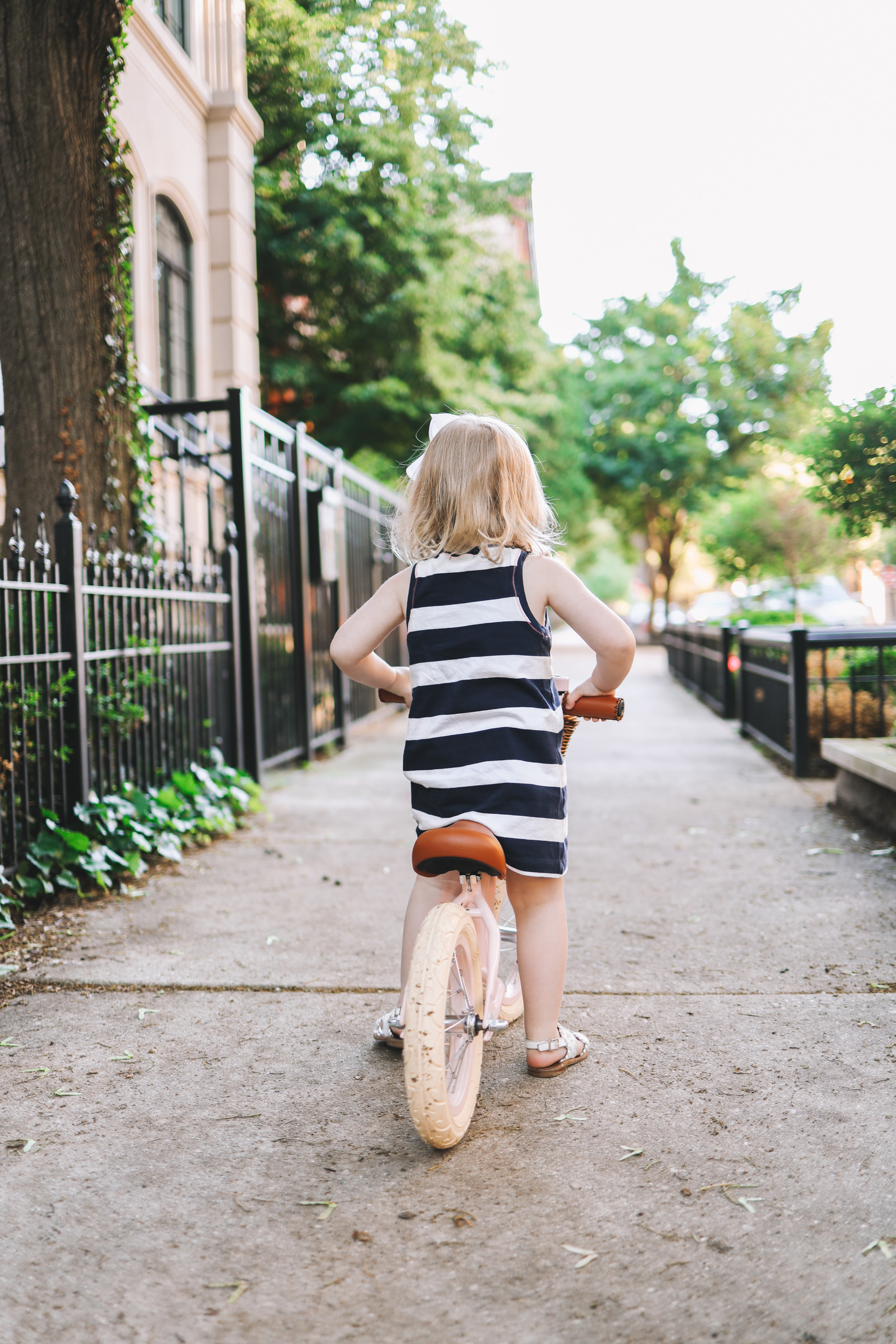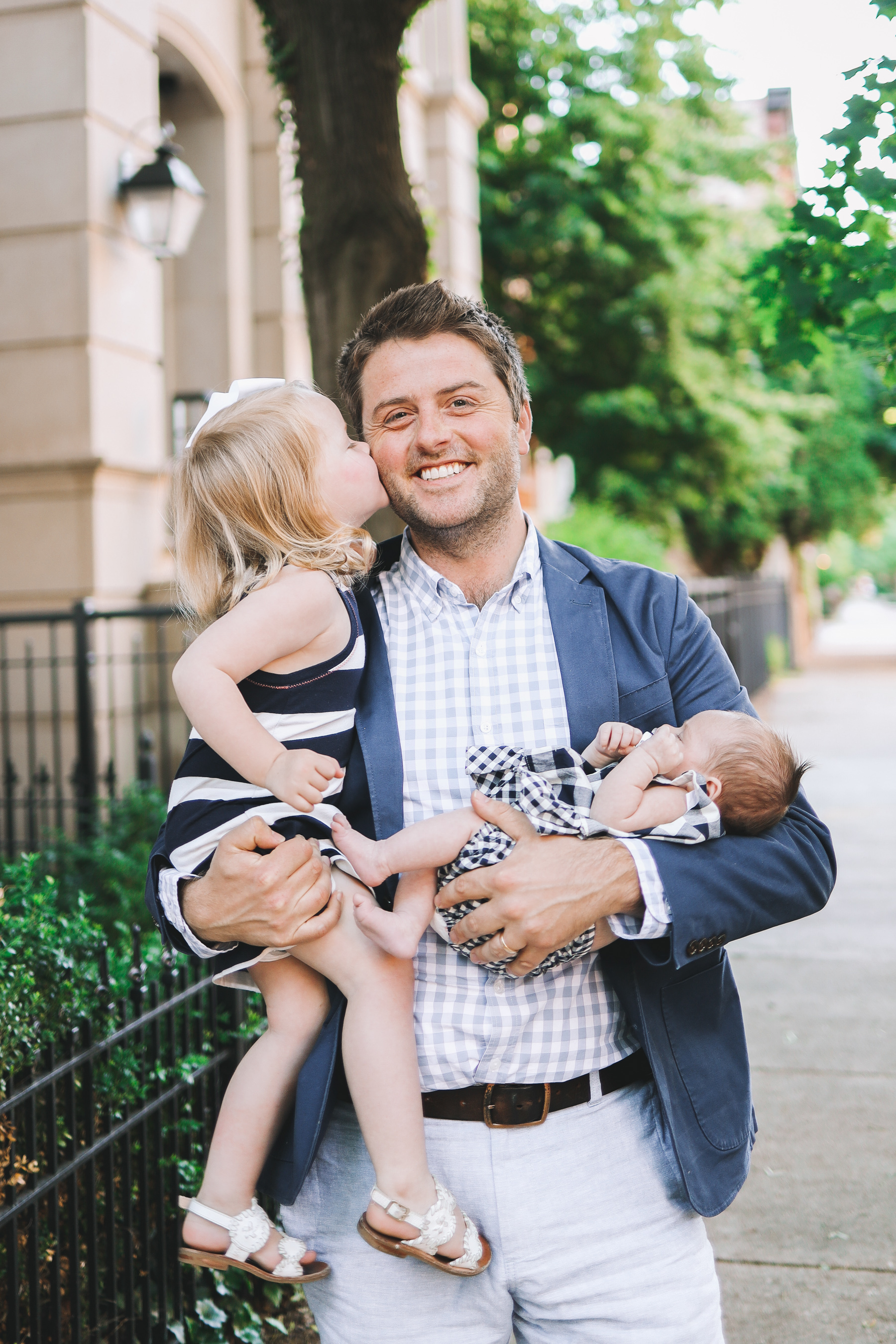 Shop the post:
Mitch's Blazer, Shirt, Shorts and Loafers / Emma's Dress, Sandals and Banwood Balance Bike in Pink / Lucy's Gingham Outfit