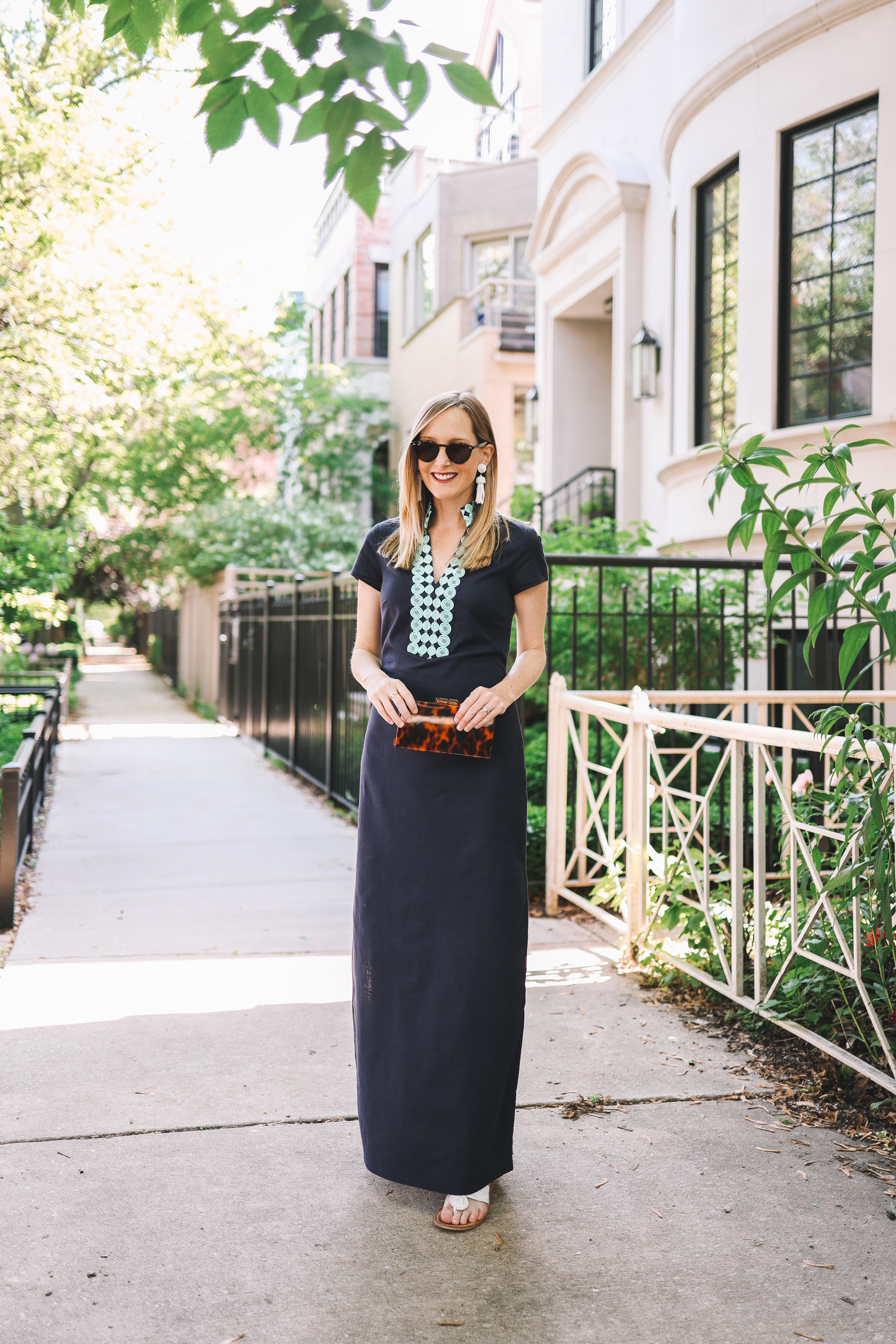 Sail to Sable Maxi Dress c/o / Jack Rogers Sandals / Lisi Lerch Earrings (Also love this pair and this pair.) / Tortoise Clutch / Ray-Ban Sunglasses / Maxi-Cosi Carrier and Stroller c/o

Every summer, there's one Sail to Sable dress that I fall completely in love with and want to wear to everything… so much so that I have to keep track of the people I was with when I wore it last. 😂 And this is this year's dress! It's. Just. So. Flattering. And I love the short sleeves; no worrying about sunburnt shoulders!
In case you're wondering, the dress runs completely true to size. And since it's linen, it's wonderfully cool and perfect for the summer… yet it's not that kind of linen that wrinkles the second you step into it. I wore the dress for a whole day last week, and I looked nice and neat by the end of it, too!
Did you guys have a nice weekend? My parents and my Grammie are still here, and I think the plan is to spend the day at the aquarium. We'll see how that goes, considering Mitch and I should have gone to the Vampire Weekend concert last night, haha. (Obviously wrote this in advance.) But so nice to have three extra sets of helping hands! ;) See you back here tomorrow, and in the meantime, you can follow along with our adventures (and find out whether we ever made it to the aquarium) on Instagram Stories. 😜
You might also like, Banana Leaf Palm Dress.
xoxo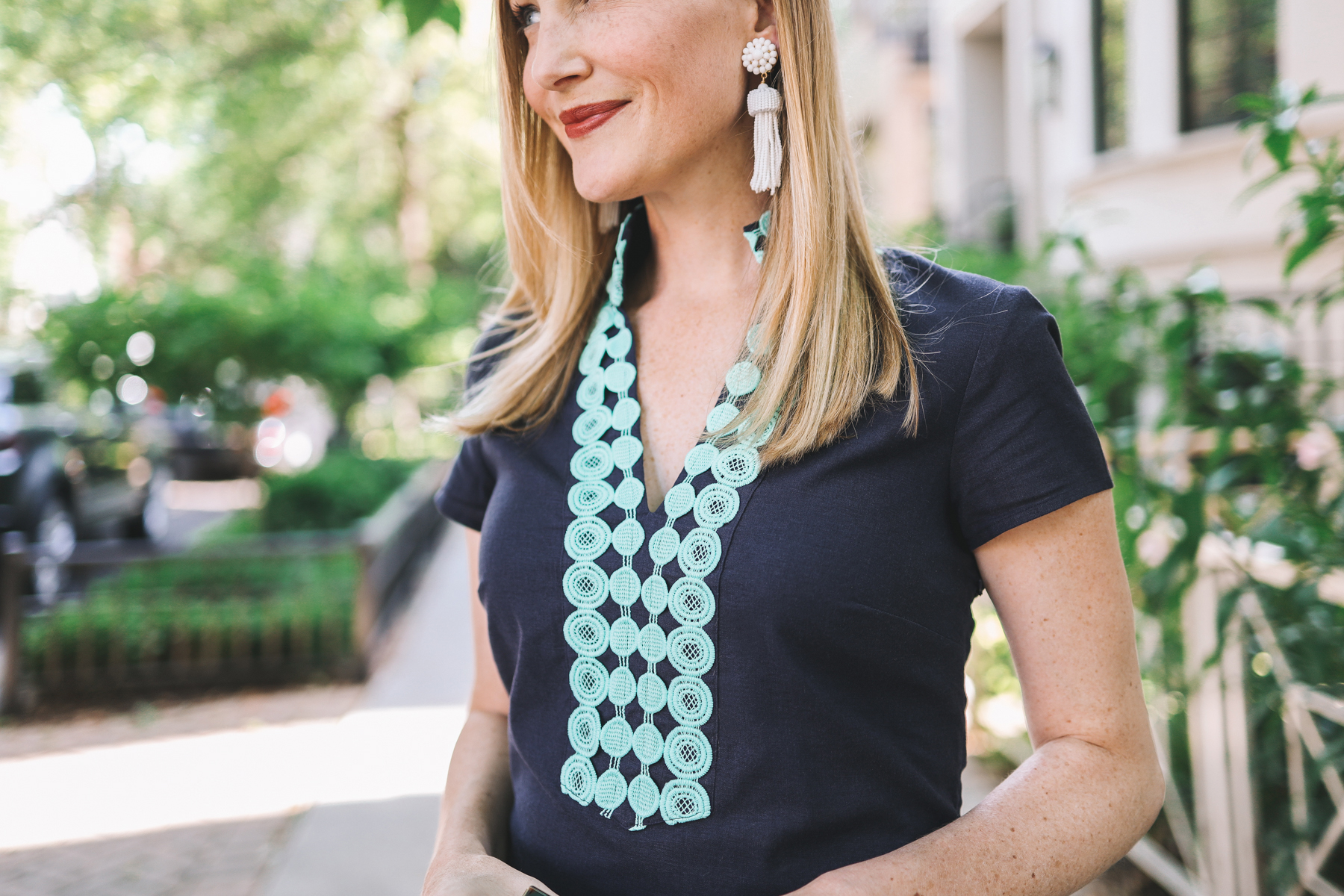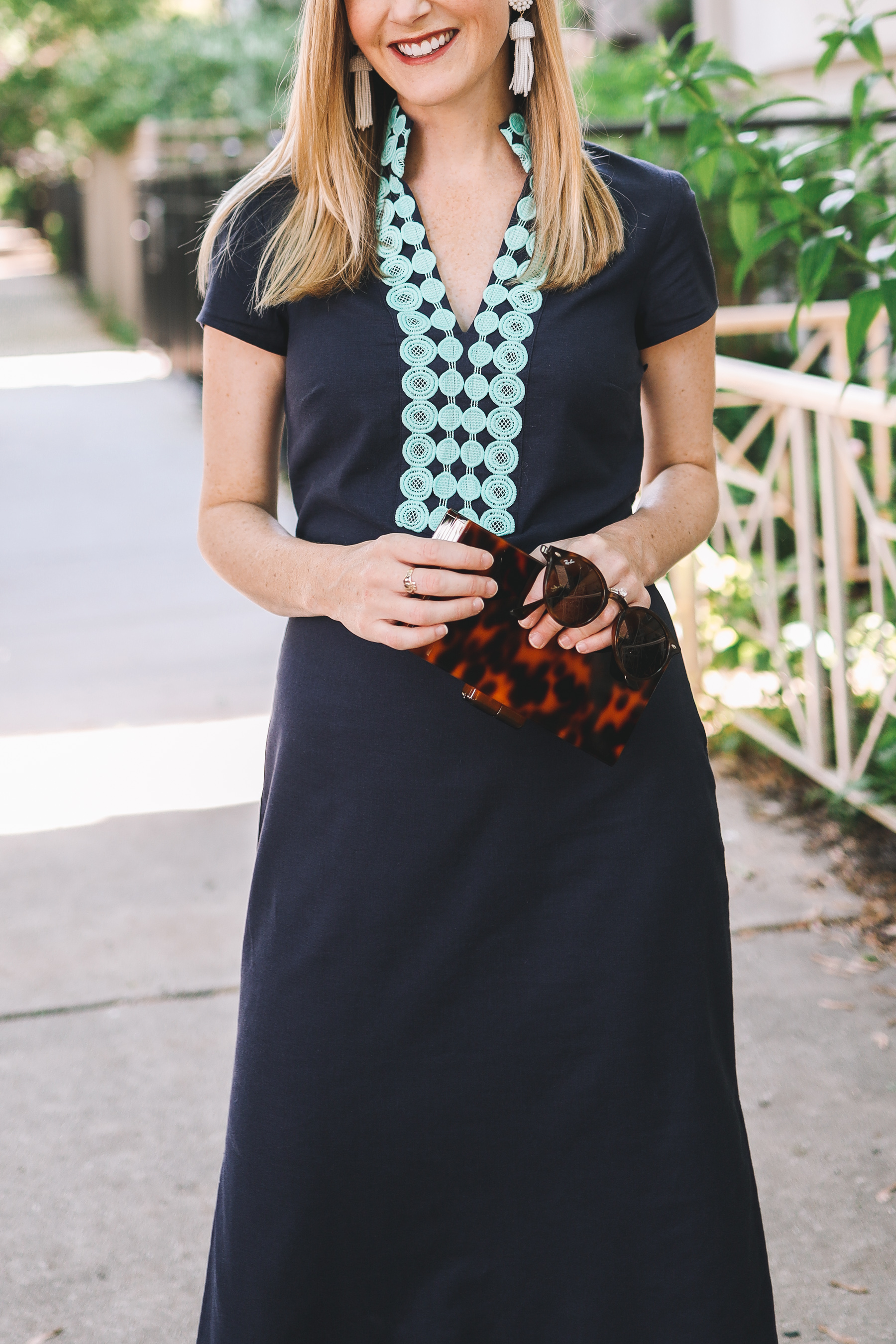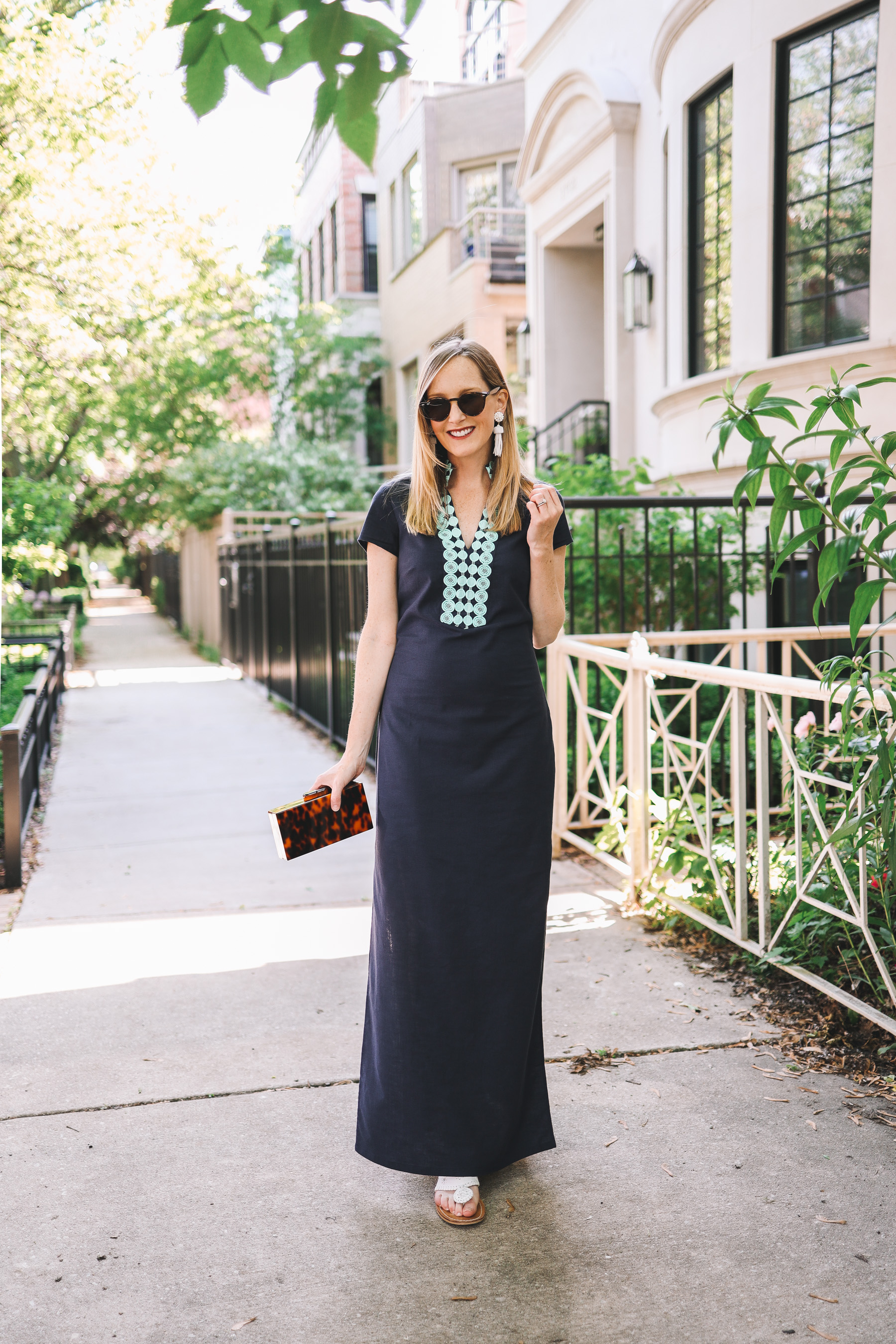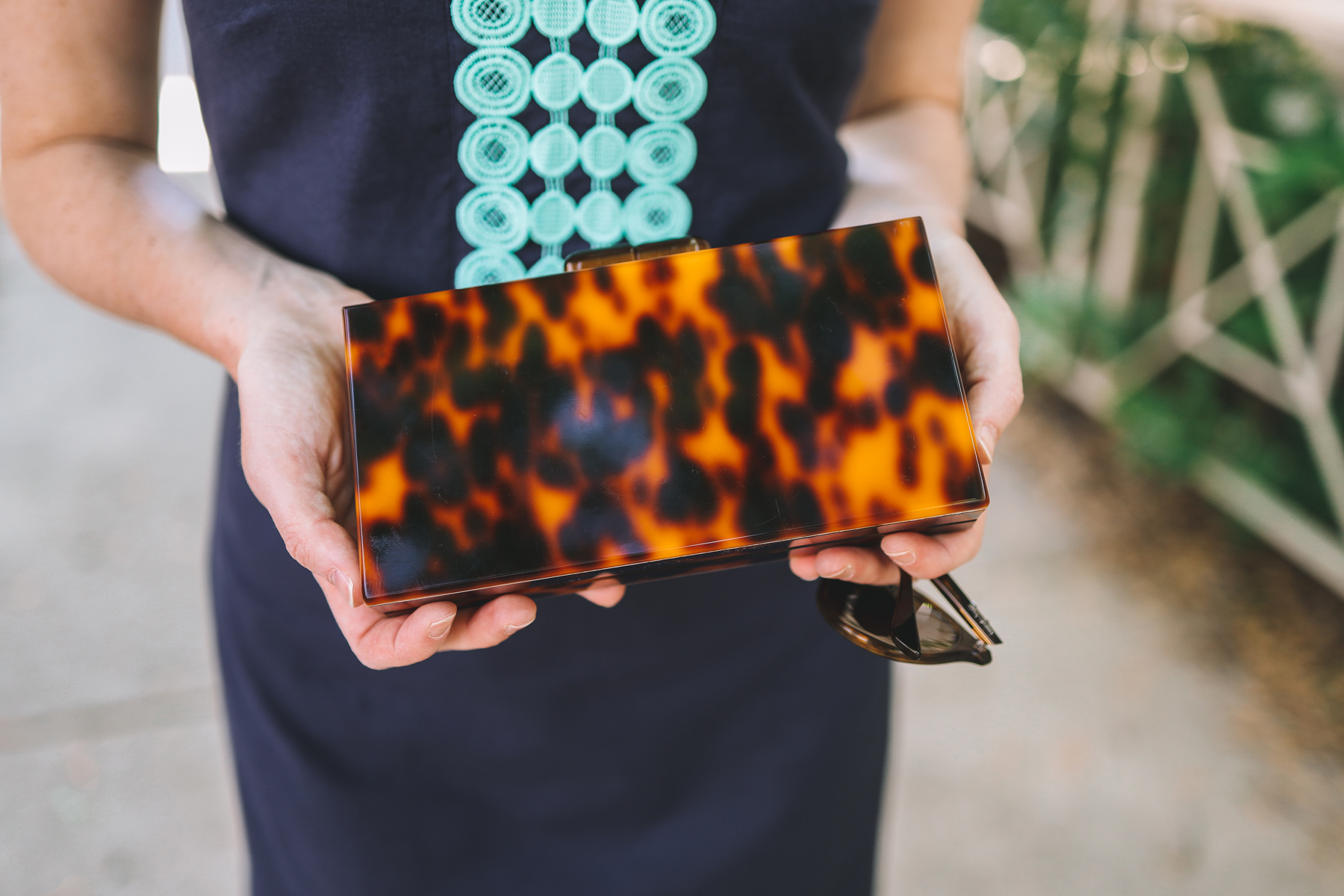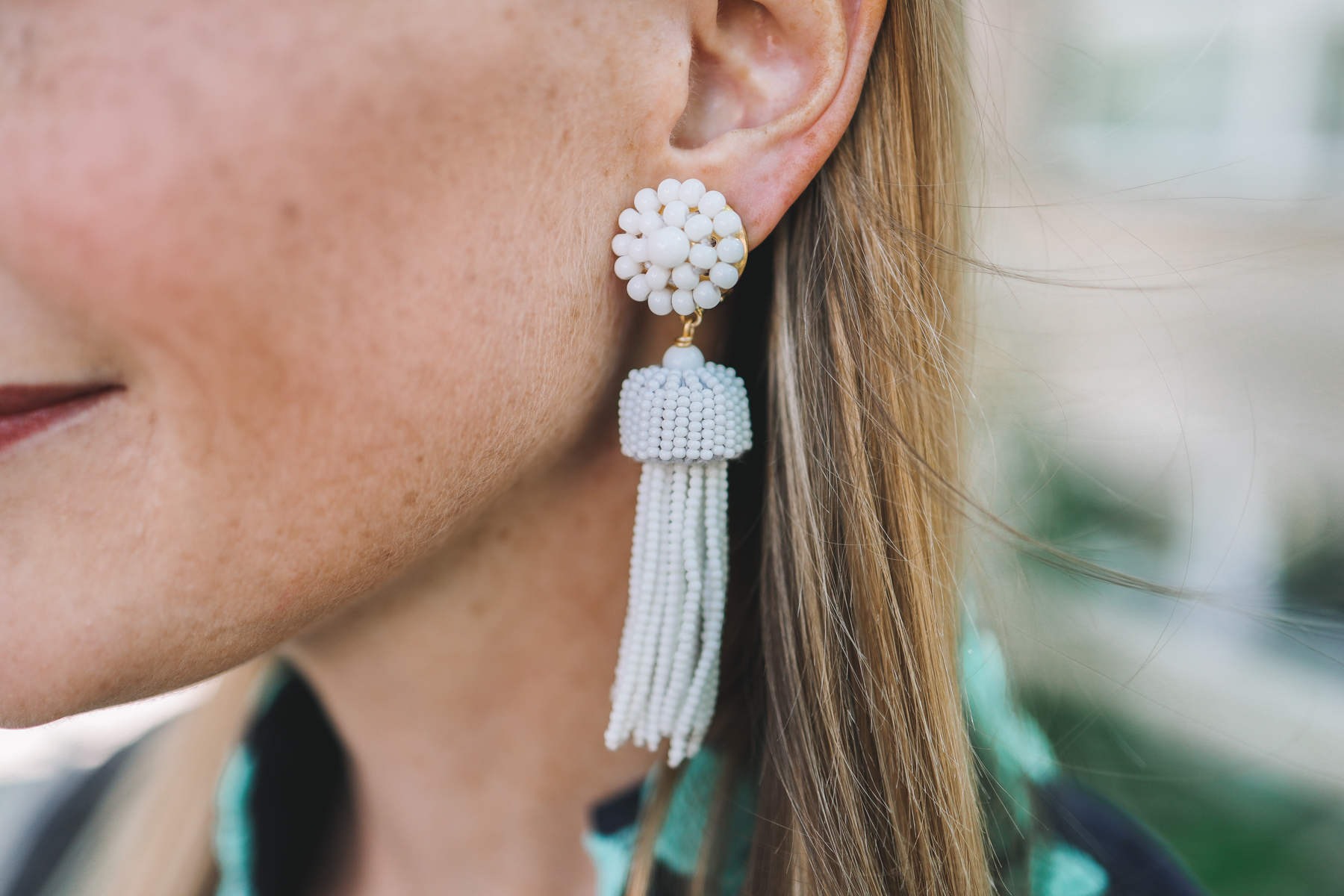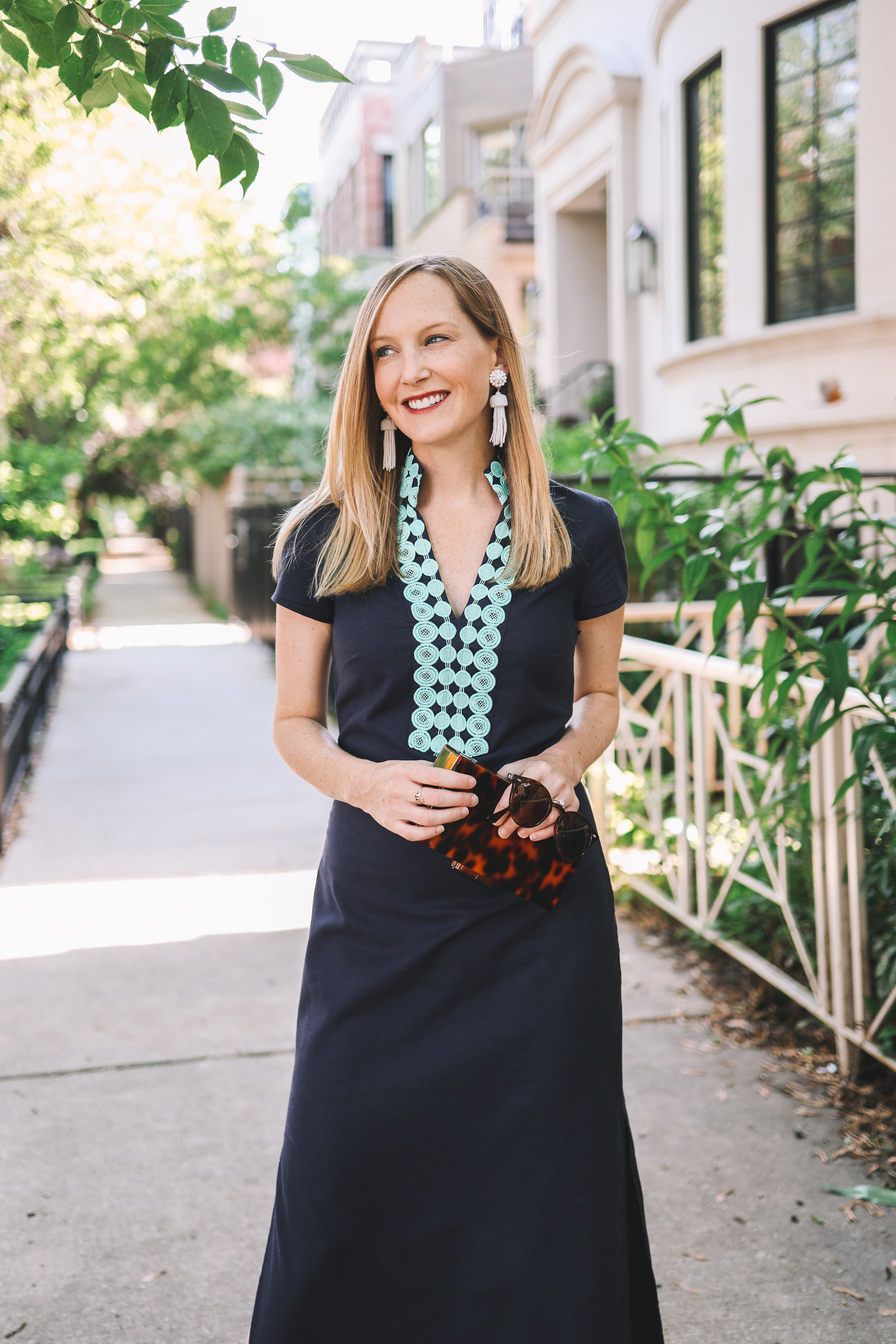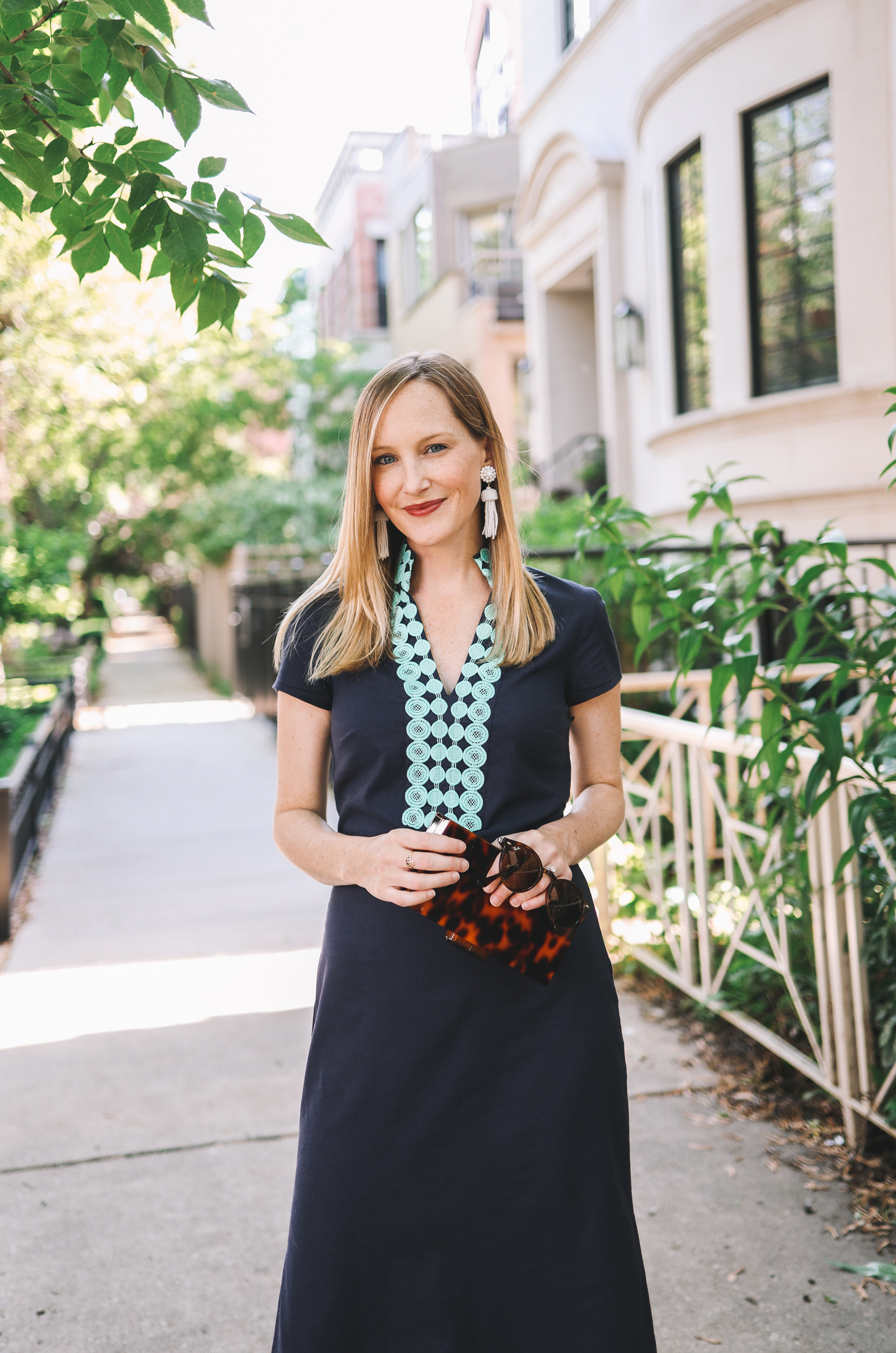 Shop the post:
Sail to Sable Maxi Dress c/o / Jack Rogers Sandals / Lisi Lerch Earrings (Also love this pair and this pair.) / Tortoise Clutch / Ray-Ban Sunglasses / Maxi-Cosi Carrier and Stroller c/o