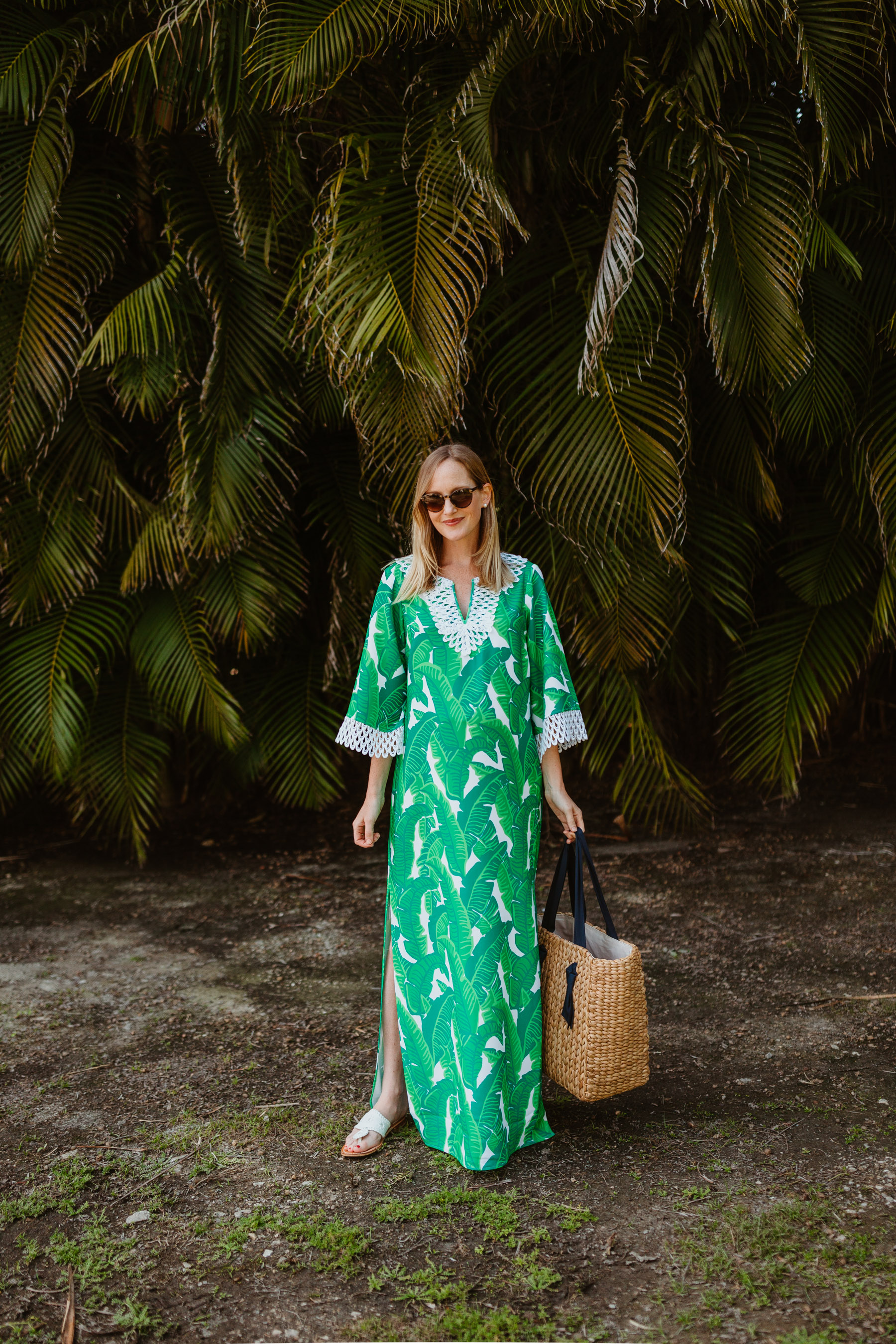 Sail to Sable Banana Leaf Palm Maxi Dress c/o (So many other cute palm print options, too! Check out this cross-back dress, this top, and this short-sleeved shift. More below!) / Jack Rogers (On major sale! In white here, and definitely consider the monogrammed version which I adore in navy!) / Pamela Munson Woven Tote (This one is the cutest, too. More affordable option here.) / Emma's Sail to Sable Dress c/o / Emma's Jack Rogers (Also here.)
Quick post today, as we're sadly/finally (😂) flying back to Chicago this morning. It's been a wonderful trip, and I can't wait to share all, but first and foremost I wanted to get the Sail to Sable palm print collection up on the blog since it's selling out quickly!

I've been on a search for the perfect palm dress for YEARS, and I finally found it. It's great for casual settings and dressier ones; heck, I even wore it to the beach yesterday! Certainly a show-stopper.
The best part, though? It has a very straight cut, which is super flattering on nearly everyone, including preggos. :) I will say that the particular maxi dress I'm wearing is oversized; I ordered one size up and definitely should have gone with my normal size, even with the bump. But it'll be nice to be able to wear it until the end of my pregnancy. I have a couple of press trips coming up in late February and March that it'll be great for! But yes, I would recommend sizing down.
Also, word up to Mitch, who spotted this awesome wall of palms on Captiva. All my palm print dreams have come true… ;)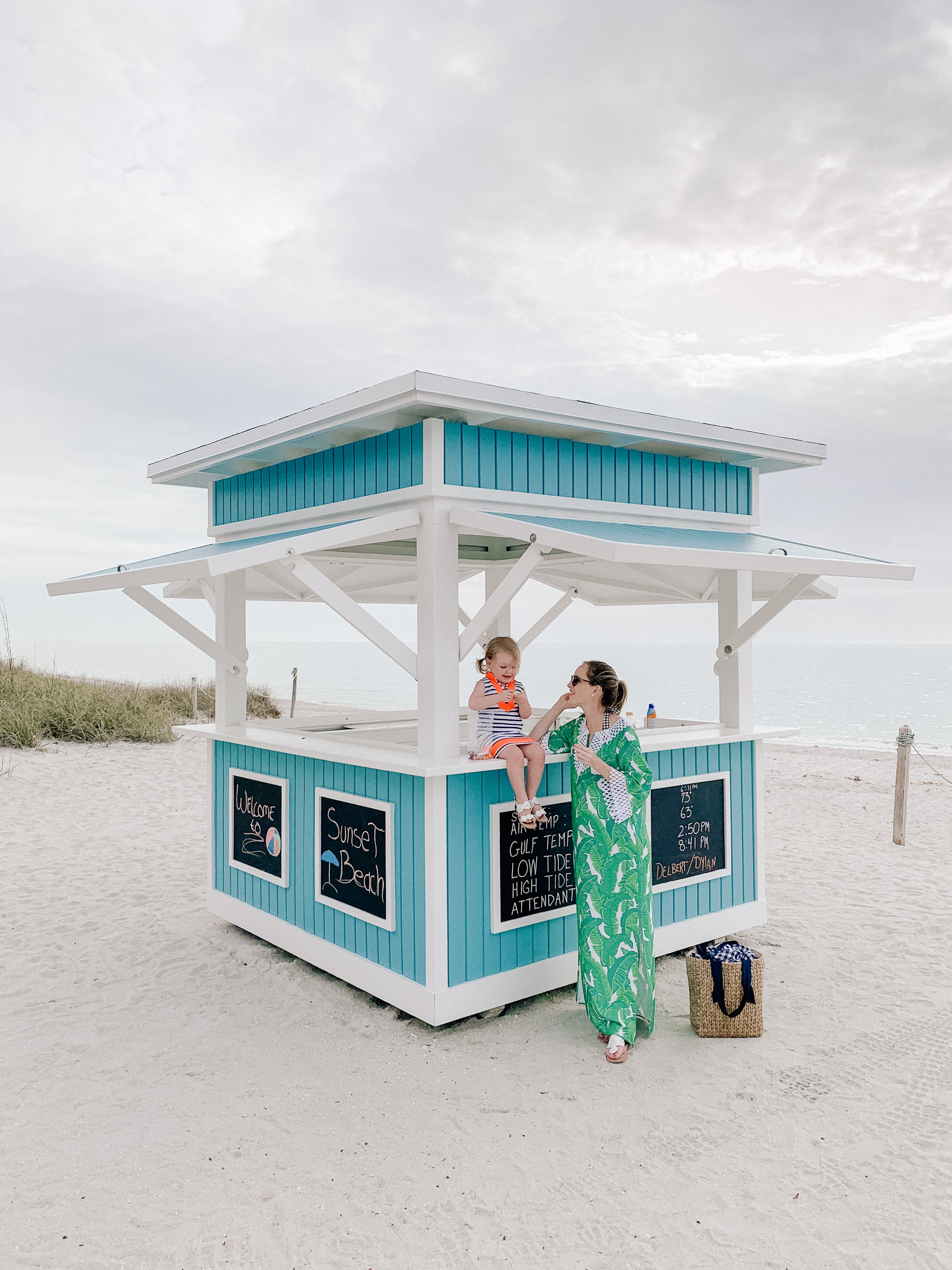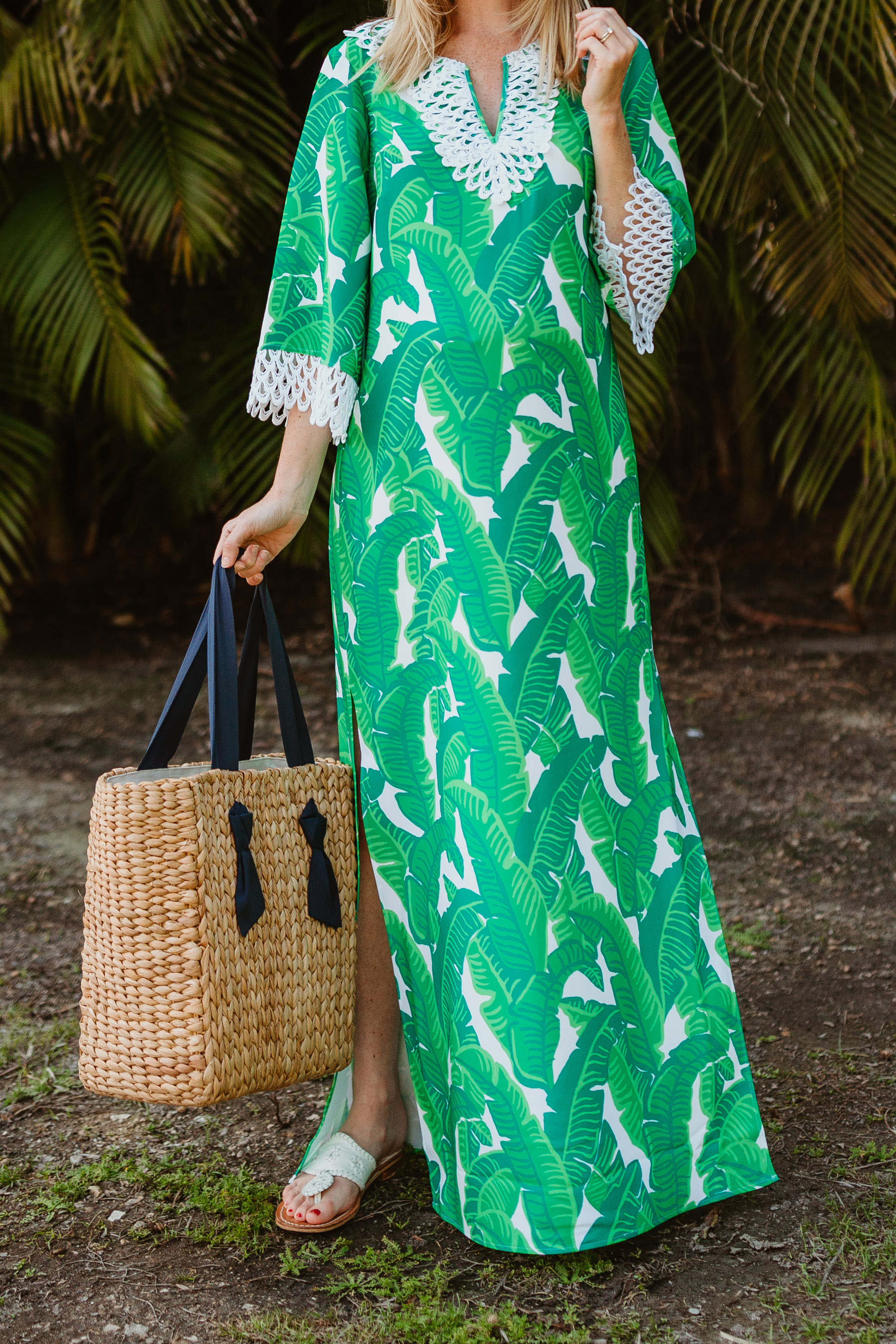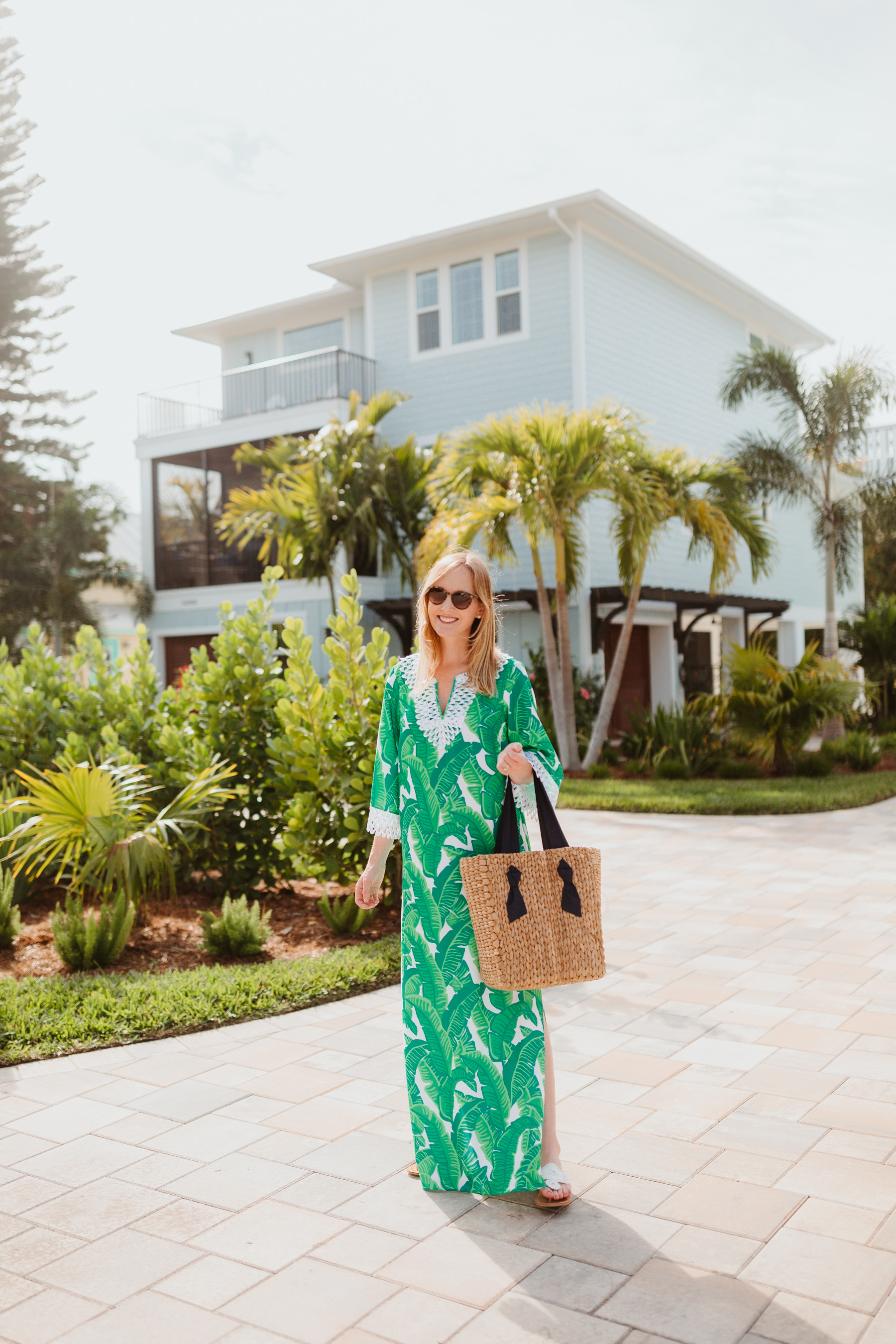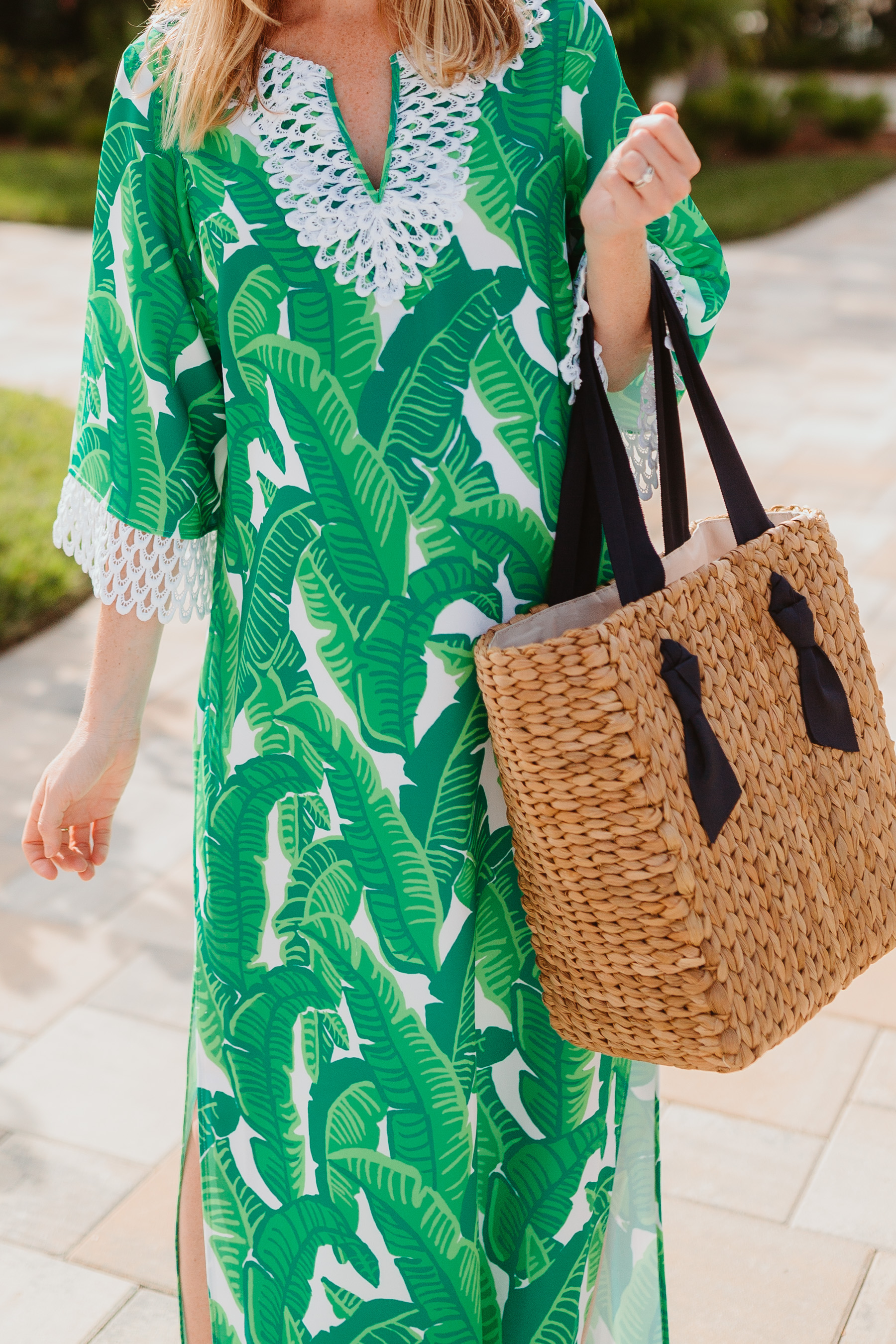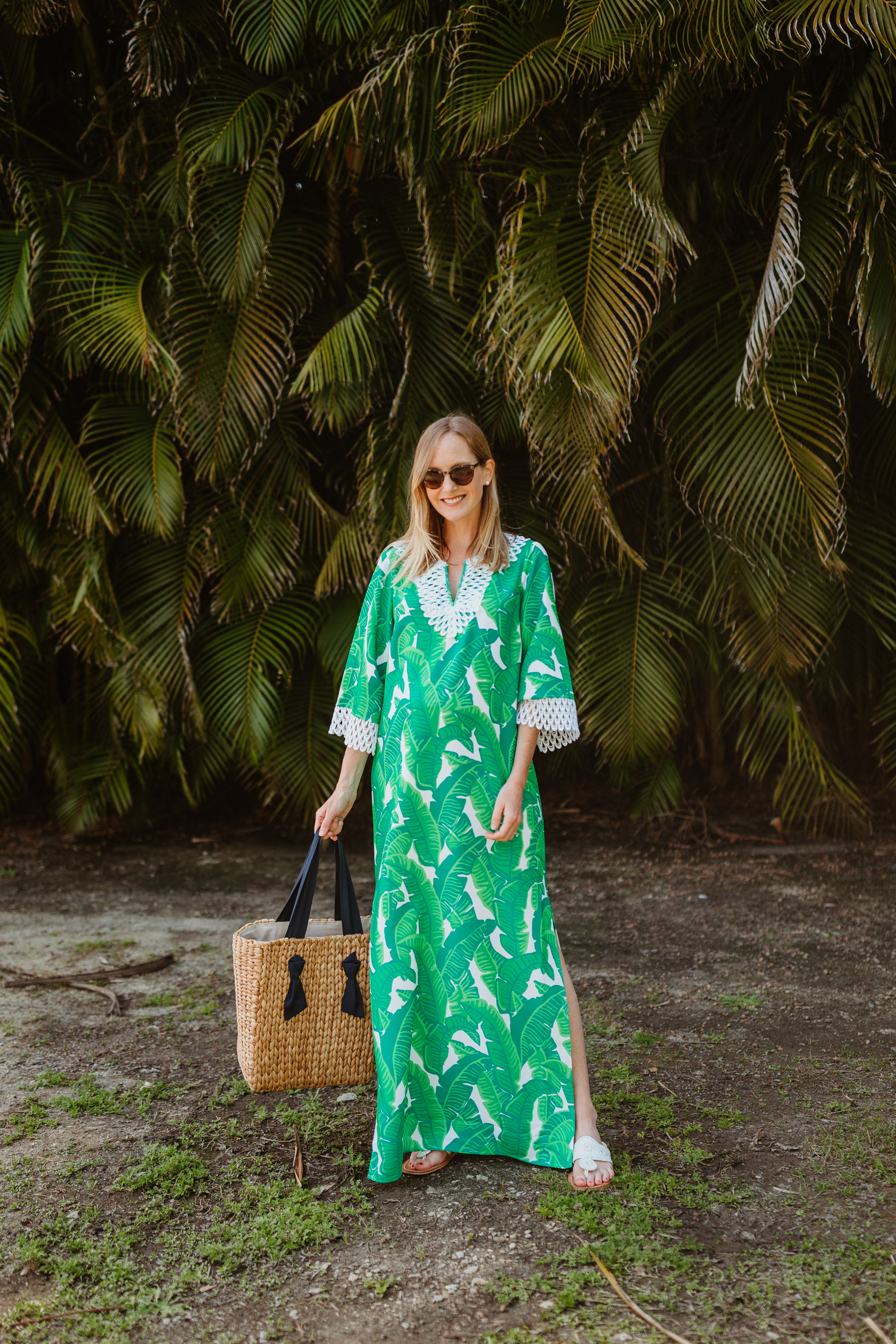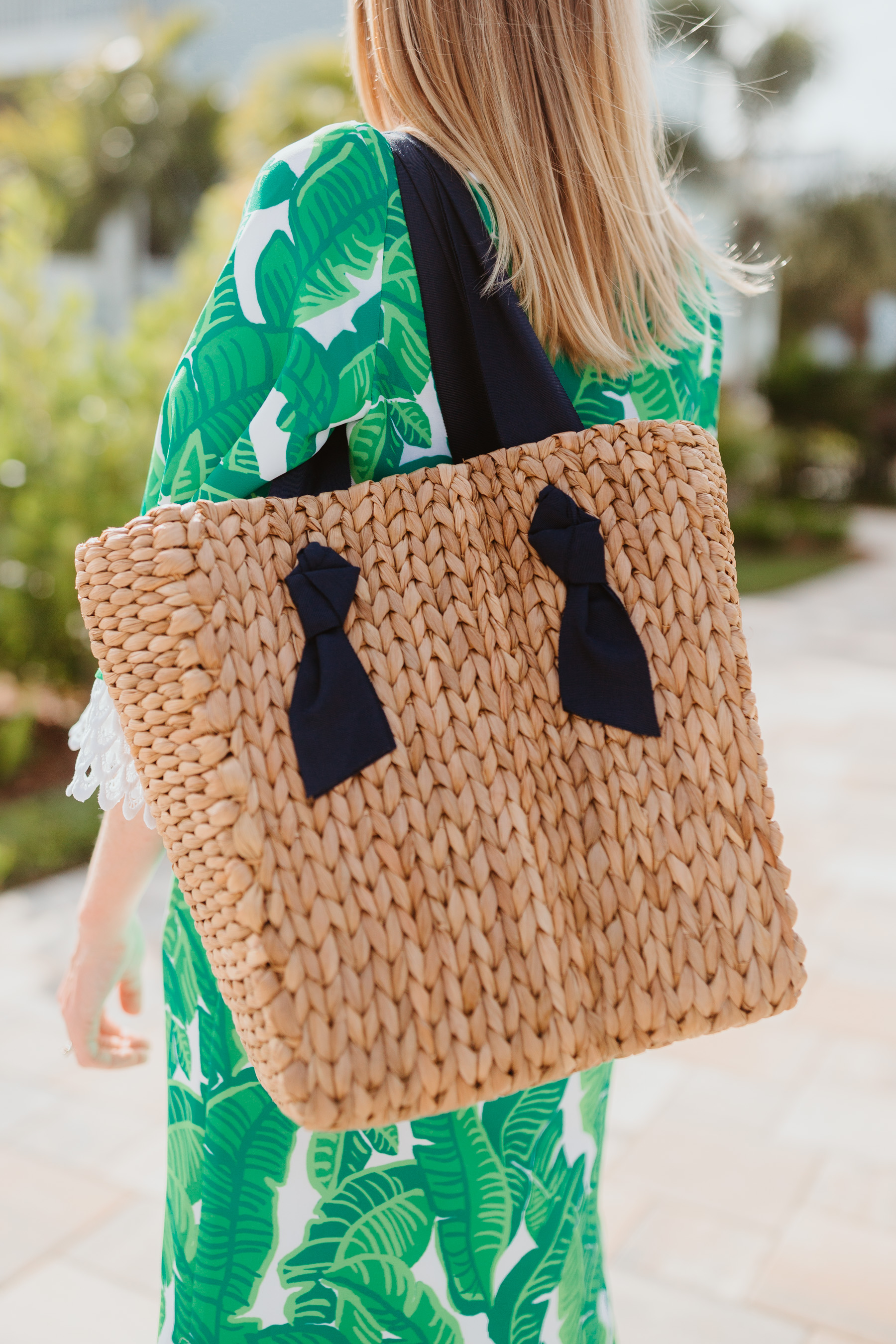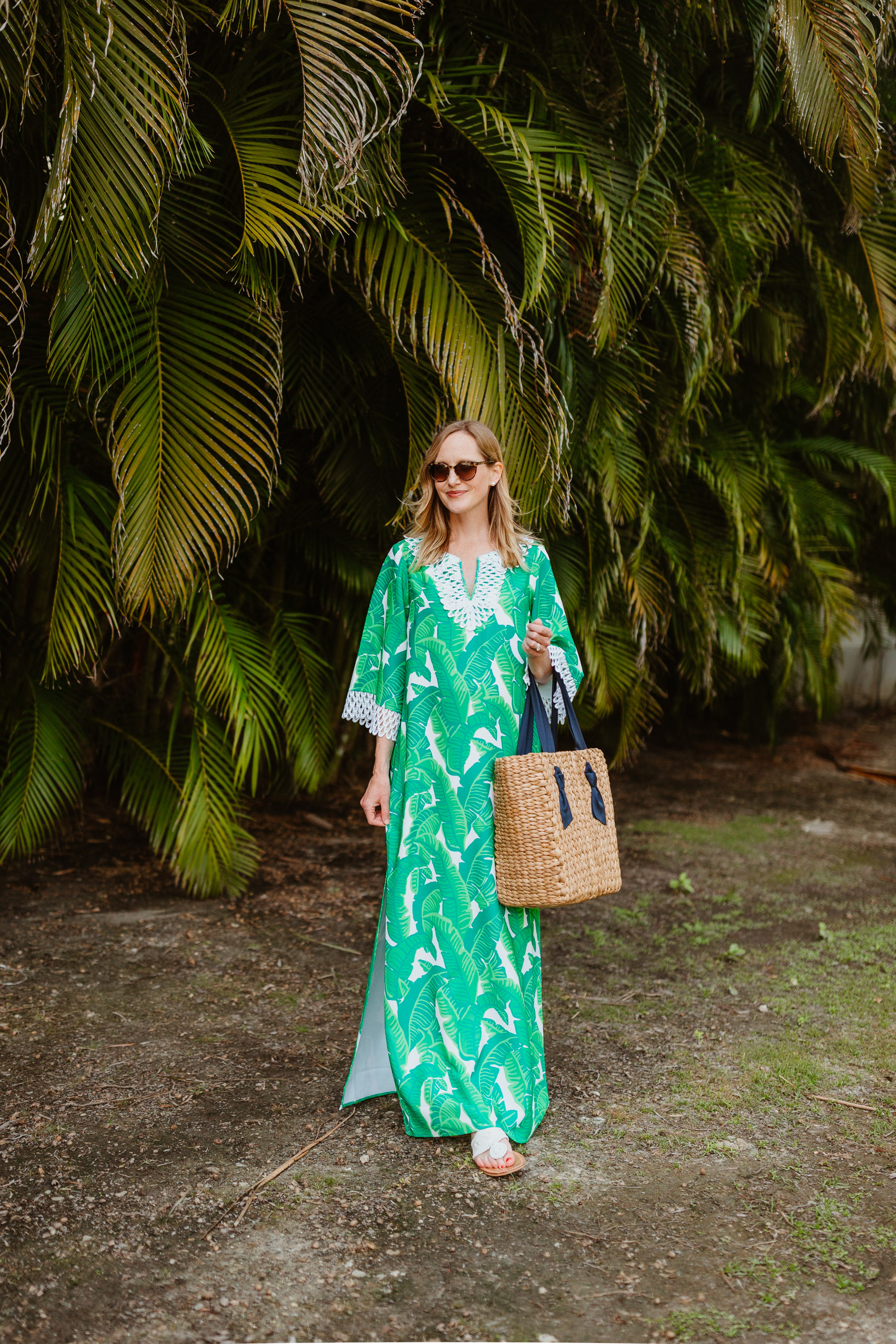 Shop the post:
Sail to Sable Banana Leaf Palm Dress c/o (So many other cute palm print options, too! Check out this cross-back dress, this top, and this short-sleeved shift. More below!) / Jack Rogers (On major sale! In white here, and definitely consider the monogrammed version which I adore in navy!) / Pamela Munson Woven Tote (This one is the cutest, too. More affordable option here.) / Emma's Sail to Sable Dress c/o / Emma's Jack Rogers (Also here.)