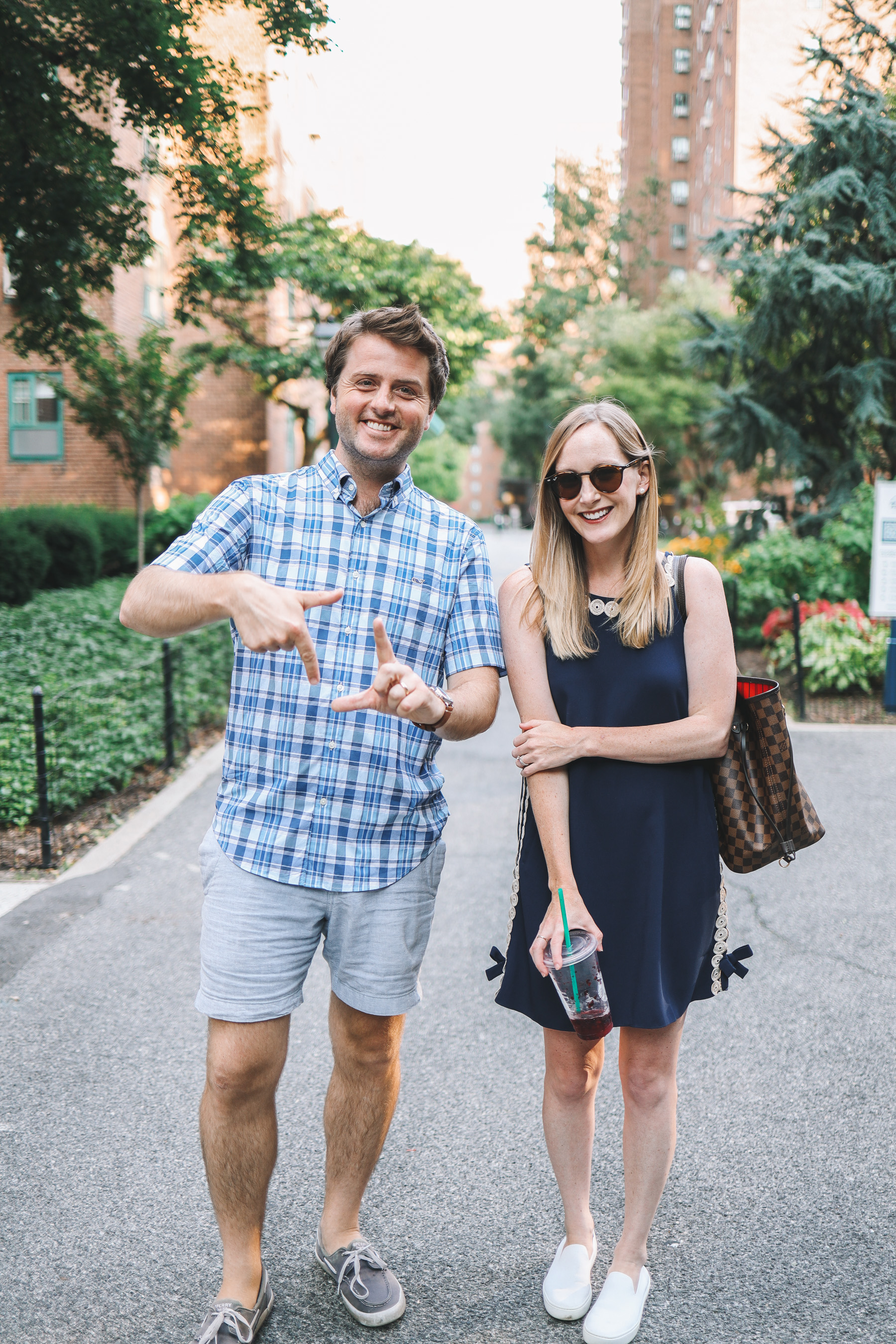 WOW! I can't believe the selection from this year's Lilly Pulitzer After Party Sale, guys! I feel like there's SO much, and that there are a bunch of sizes available for most products. Below, you'll find the winner of the $500 blog giveaway, winner of the $600 Instagram giveaway, directions on how to enter to win the new $250 blog giveaway, and my favorites from the sale!
Winner of the $500 blog giveaway: Emily Garmon. (Congrats, Emily! Look out for my e-mail!)
Winner of the $600 Instagram giveaway: @essiesmitten (Congrats, Eileen!)
Directions on how to enter to win the new $250 blog giveaway:
Comment in the comment section below, and tell me one product from the sale that you either purchased today or have your eye on!
Leave your email in the following non-spammy format: Kelly [at] kellyinthecity [dot] com so I can get in touch with you!
Winner will be announced and contacted on Wednesday morning so she has ample time to shop!



Sale Favorites:
1. Harper Shift Dress: One of my most-worn dresses. Can be dressed up or down since it's terry. Super versatile! TTS.
2. Stella Shift: IT'S BACK. Favorite Lilly dress I own. Runs large. Size down.
3. Navy Essie Dress: So flattering. Great for preggos, too! :)
4. Elsa Top: I wear mine year-round tucked into pants and skirts. It's beautiful; another versatile piece that I actually wear year-round. Here are more Elsas!
5. Skipper Popover: Everyone needs one. One of my most-worn sweatshirts when I'm on the Shore! Here are more Skipper Popovers. LOVE the turtle print! And the seashell print.
6. Faye Maxi Dress: Heavens. How have I never seen this before?! No-wrinkle fabric, too!
7. Bow-Sleeve Sweater: The bow detailing… Sigh…
8. Marlowe Boatneck Sailboat T-Shirt Dress: I ordered this. ;) Such a sucker for "Red Light Return."
9. Marlowe Striped T-Shirt Dress: If this is available in your size, nab it! It's such a classic and you'll have it in your closet for years.
10. Palazzo Pants: I have a bunch of these! They look fancy but feel like pajamas. Winner, for sure.
11. Luxletic High-Rise Leggings: So soft. I travel in mine (and okay, sleep in them) all the time. I should probably start working out in them…
12. Skipper Popover Dress: SO. FANTASTIC. Size down because it runs large. Here it is in gray, navy, and in a seahorse print!
13. Maisie Stretch Shift Dress: Stop it. Love it in white. How cute?!
14. Brewster T-Shirt Dress: Another most-worn t-shirt dress. Love the Brewster cut!
15. Kaia Knit Tunic: Favorite print. :)
16. Elyn Puffer Vest: Winter is coming…
17. Halloway Maxi Shirt Dress: I loved this when I originally saw it online. So fun that it's included! This one is great, too!
18. Striped Preston Bow-Sleeve Top: The classic striped tee with a little something extra.
19. Allyse Camel Cardigan: This is in my cart! Perfect for fall.
20. Pineapple Sweater: Absolutely adorable. Anyone have a vacation planned?!
21. Seersucker Ruffled Tank: Love that Lilly is carrying seersucker this year. This is beautiful!
22. Neara Navy Legging: The price on these are great. Ponte, so can be worn to work, too.
23. Gabby Shift Dress: Amazingly flattering.
24. Ruffled Cashmere Sweater: Paired with a white cami and jeans?! Warm yet polished for the upcoming colder seasons.
25. Cassidy Shift Dress: Another fabulous print.
26. Bobbi Skirt: HEART EYES. I wish it were available in my size!
27. Cashmere Ruffled Wrap: Paired with a white button down? So timeless. This one is nearly identical, too!
28. Sailboat Maxi Dress: There's the print again, this time in maxi form. :)
29. Elba Sweater: Are you pregnant? GET THIS. I wore mine constantly when I was pregnant with Lucy. It's very slimming and perfect through the third trimester. Go up one size if you're pregnant. Size down if you're not. :) Here it is in a stripe.
30. Madia Tunic Dress: This was my fave from the preview.