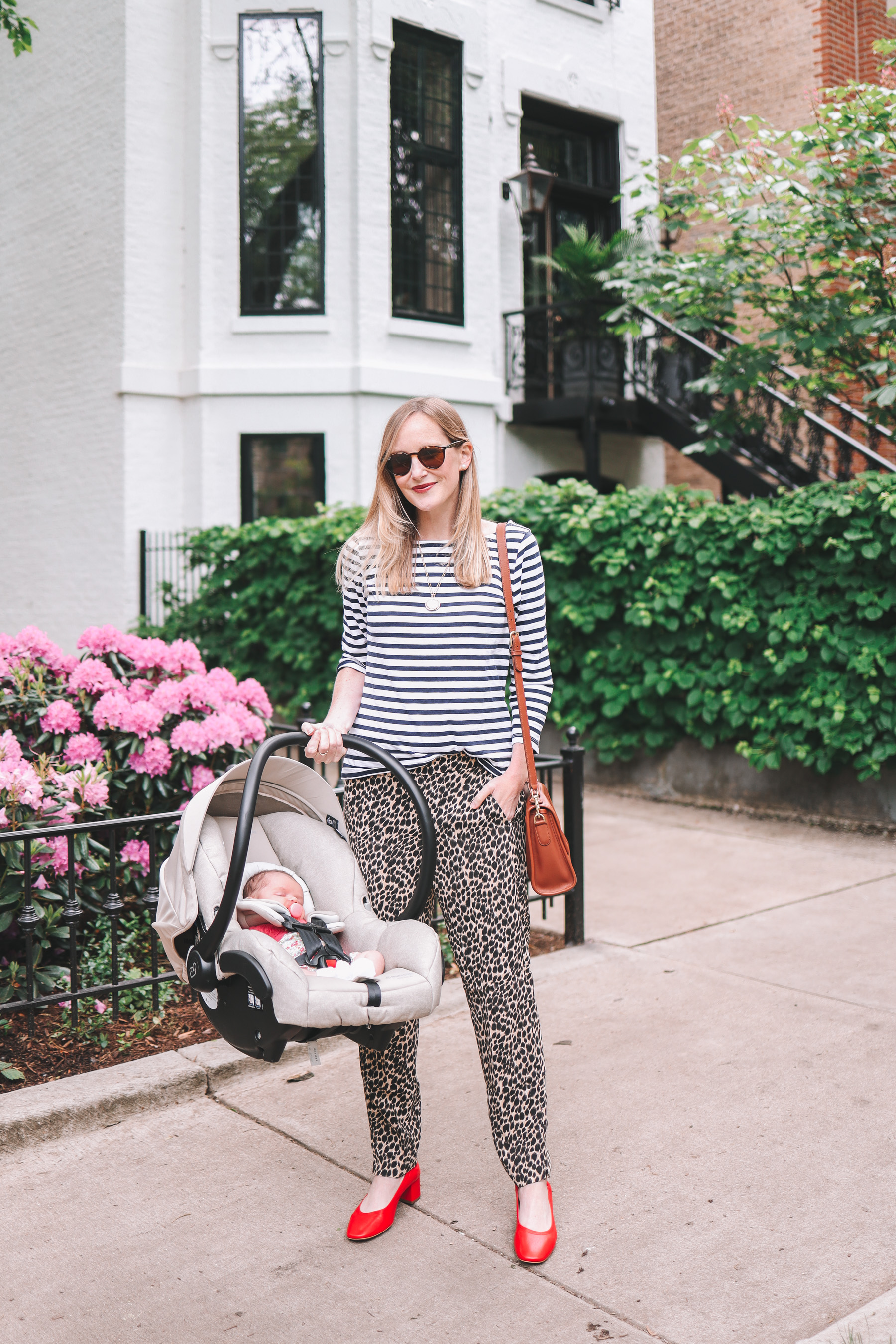 Victoria Emerson Zodiac Necklaces (Taurus for Lucy and Leo for Emma!) / J.Crew Factory Pull-On Leopard Jamie Pants (Also here in navy, black and white.) / Everlane Day Heels c/o / J.Crew Striped Tee (Also LOVE the smaller stripe version. It's really soft!) / Ray-Ban Sunglasses / Similar Crossbody / Maxi-Cosi Carrier

Really excited about today's post because I'm giving away a gorgeous (and meaningful!) necklace from Victoria Emerson, which just so happens to be having a huge summer sale this weekend. :)
In these photos, I'm wearing Emma and Lucy's signs (Taurus for Lucy and Leo for Emma!) But if you win, you'll be able to choose any astrology necklace–made with Swarovski crystals and zodiac birthstones on a rotating pendant–whether it's your own sign, your child's sign, or the sign of someone else you love. So special, right? (Metal options include 24k gold-plated, silver-plated or rose gold-plated… and the necklace is adjustable in length.)
To enter to win via the blog, simply:
Leave a comment on this blog post. (No requirements here–you can totes say #swimmingscallops and it'll count 😂–but we' also love to hear what sign you'd pick and why!)
Leave your e-mail in the following non-spammy format: Kelly [at] gmail [dot] com.
Looking for bonus entries? Head to:
Winner will be announce and contacted in one week. Good luck, Friends!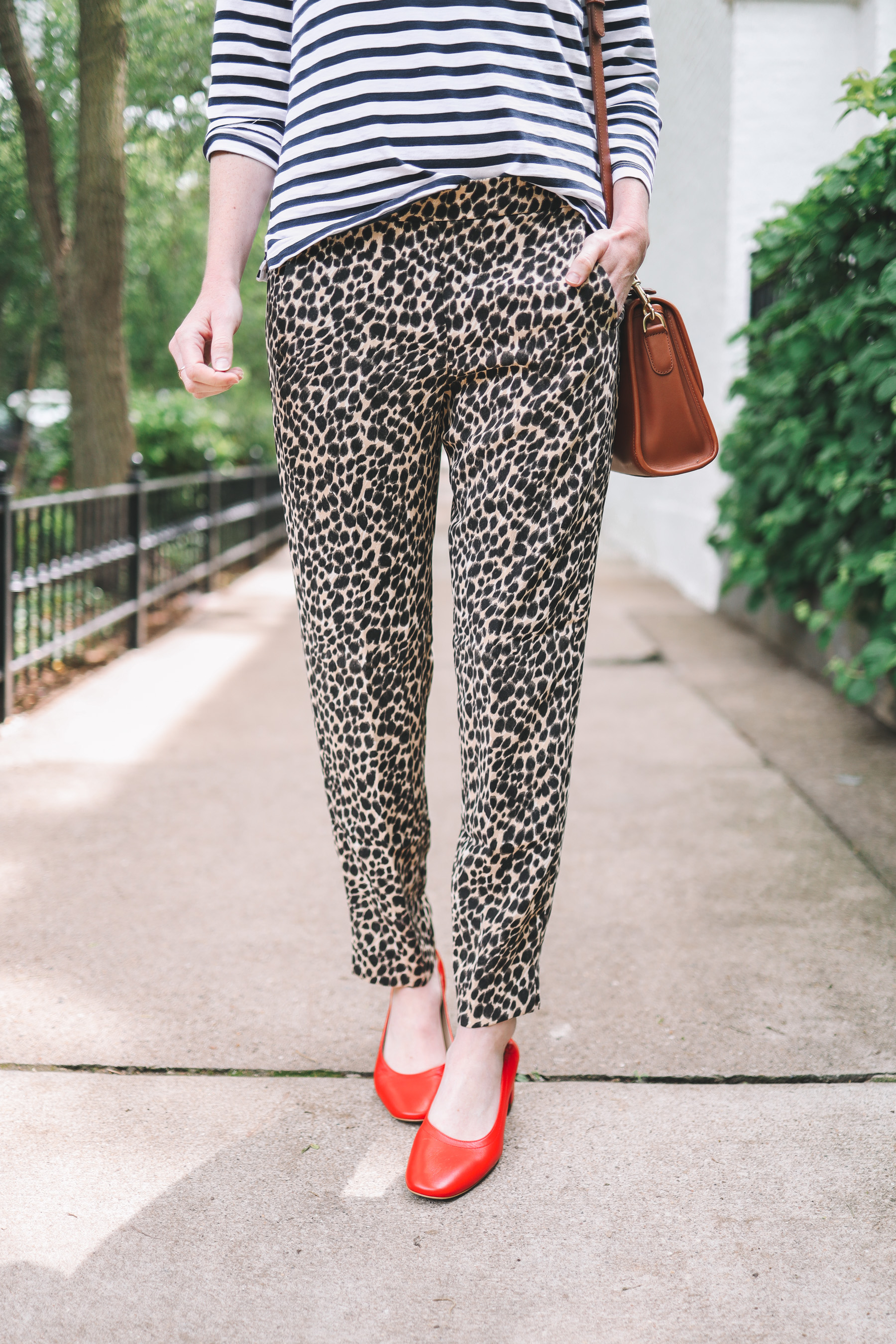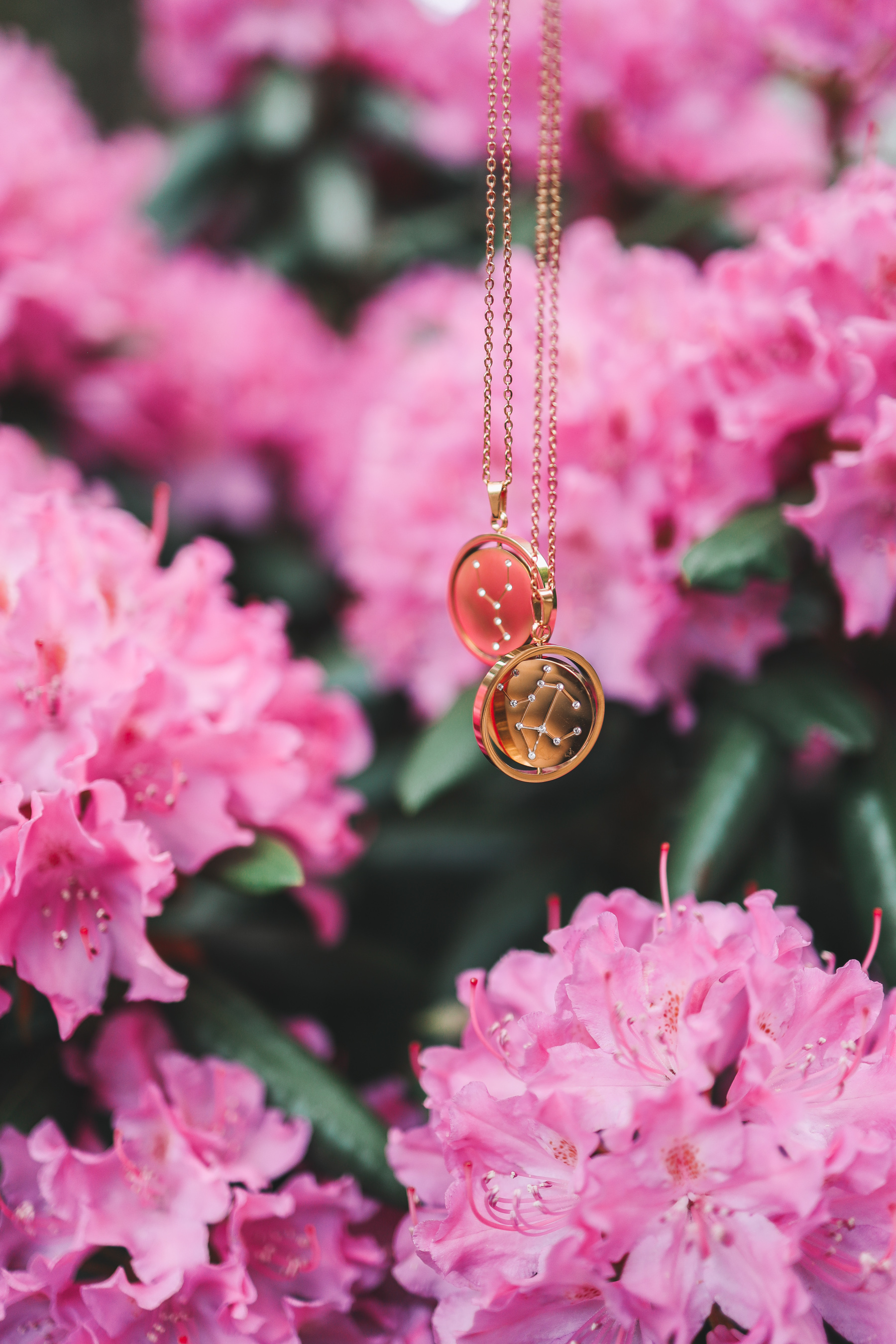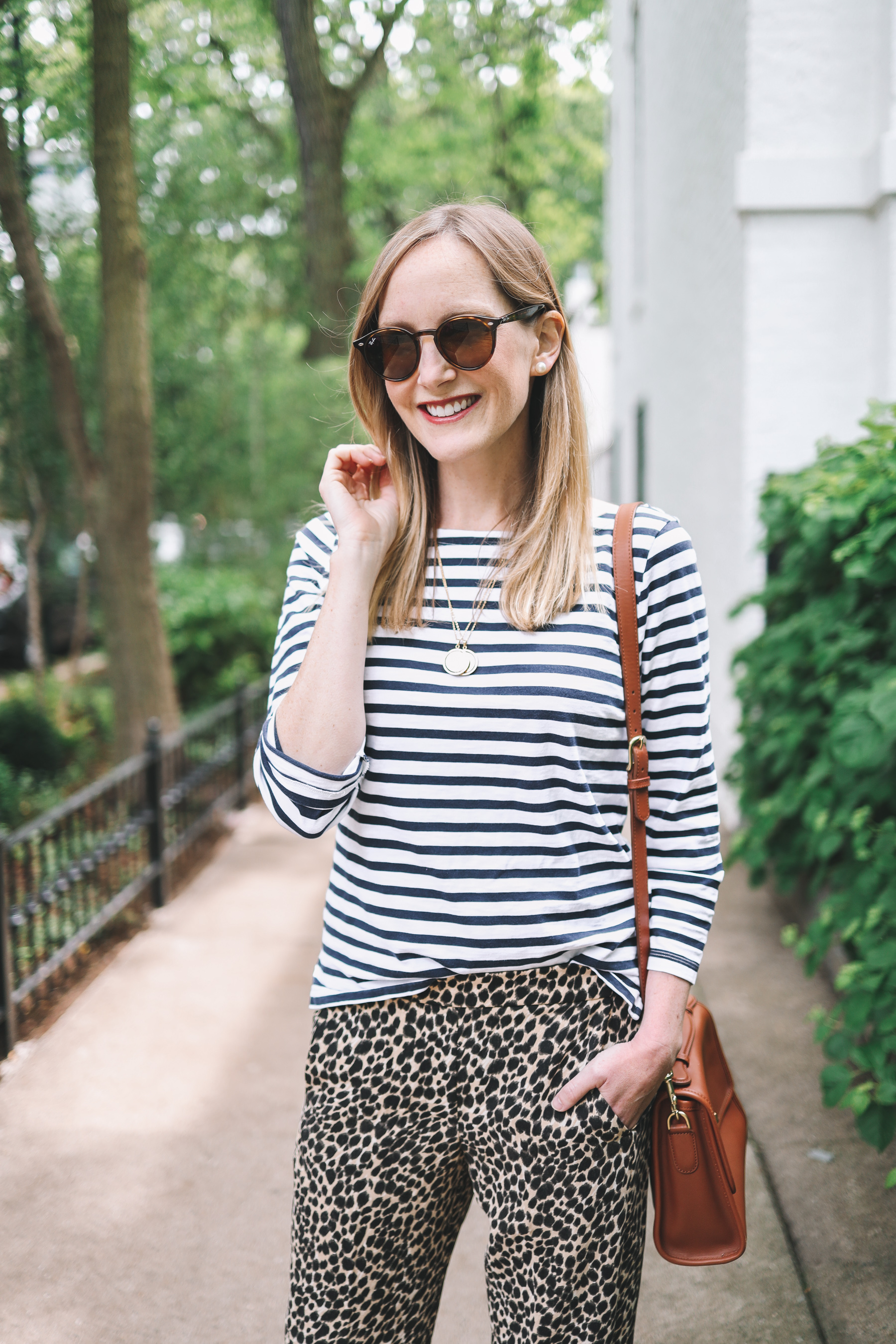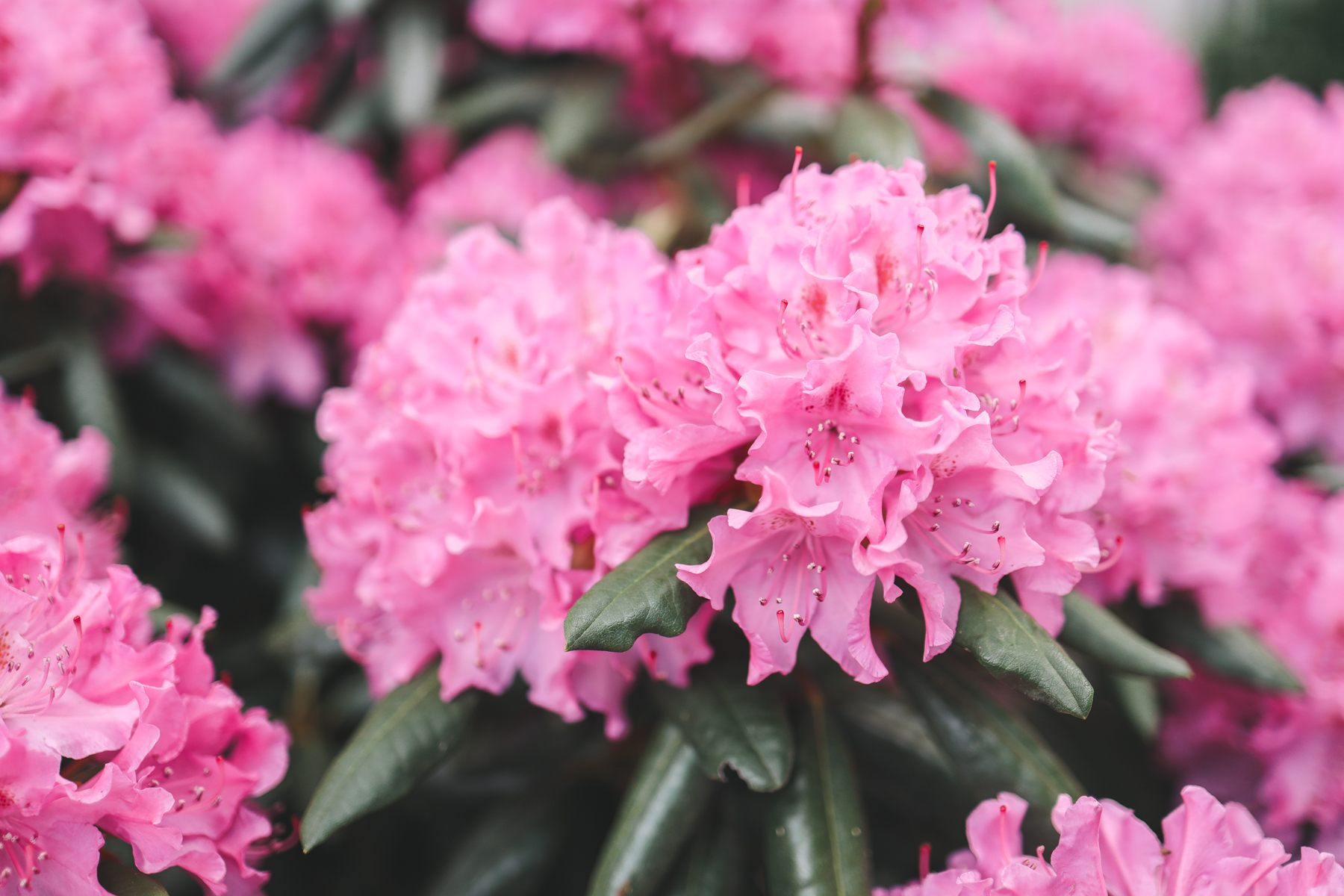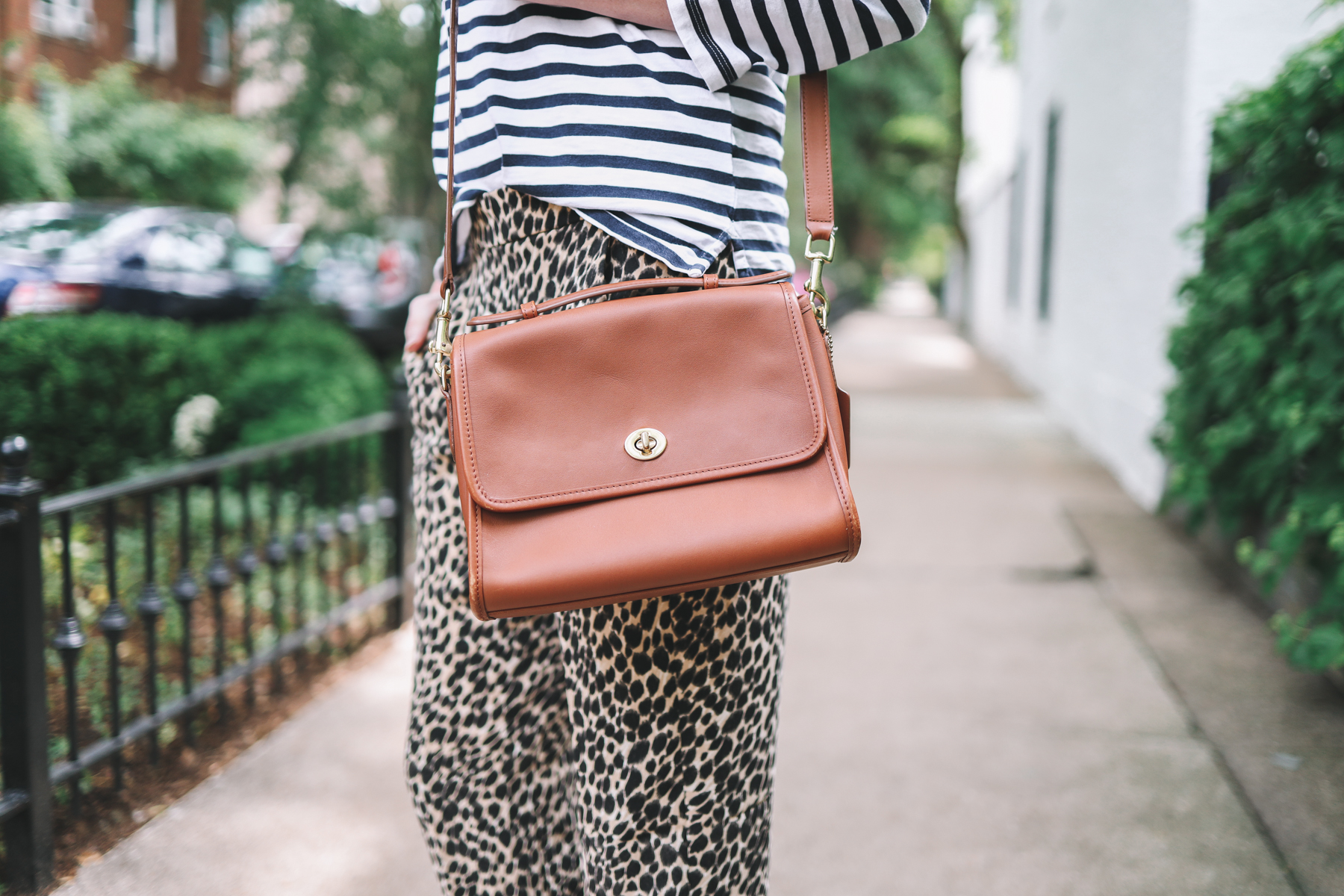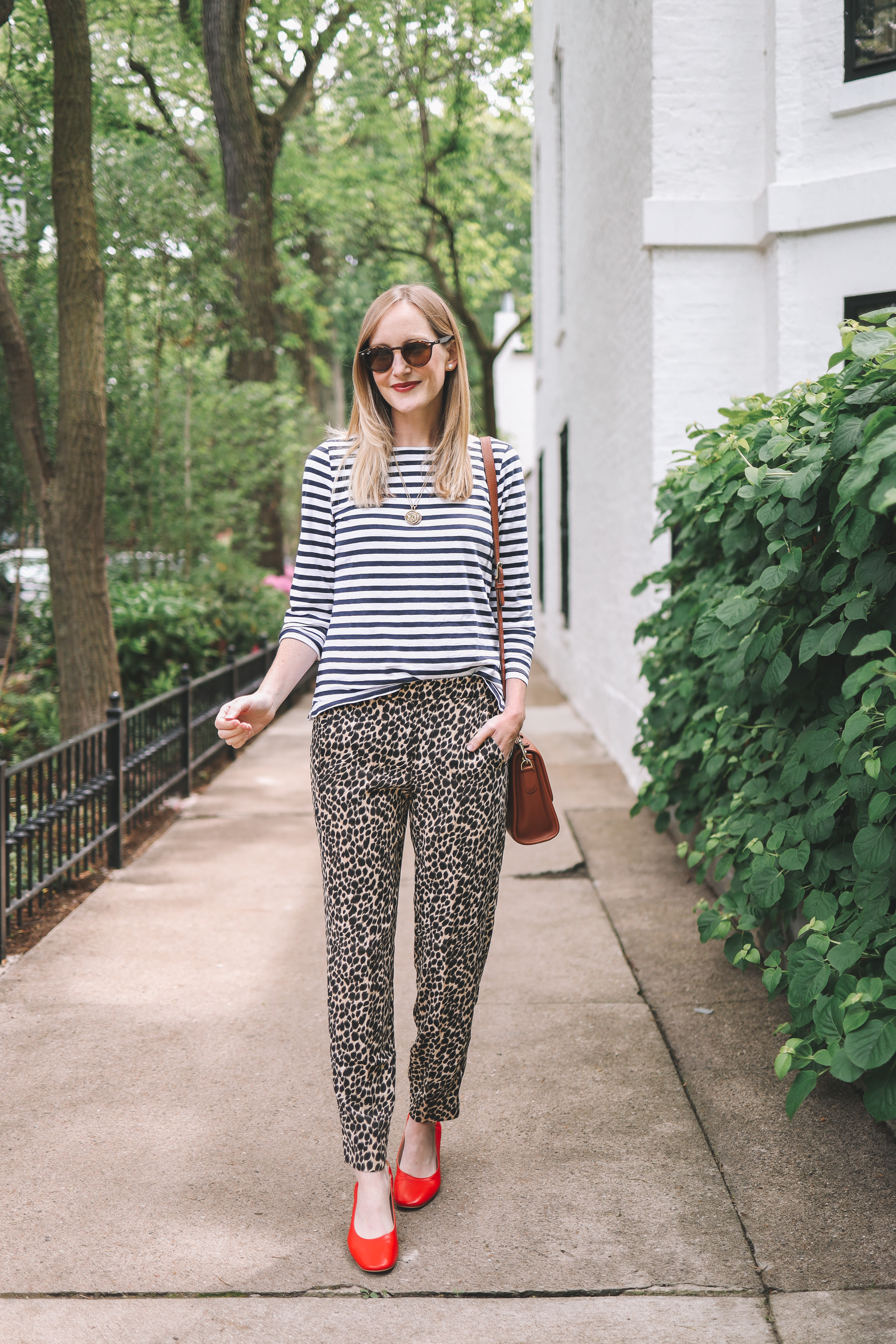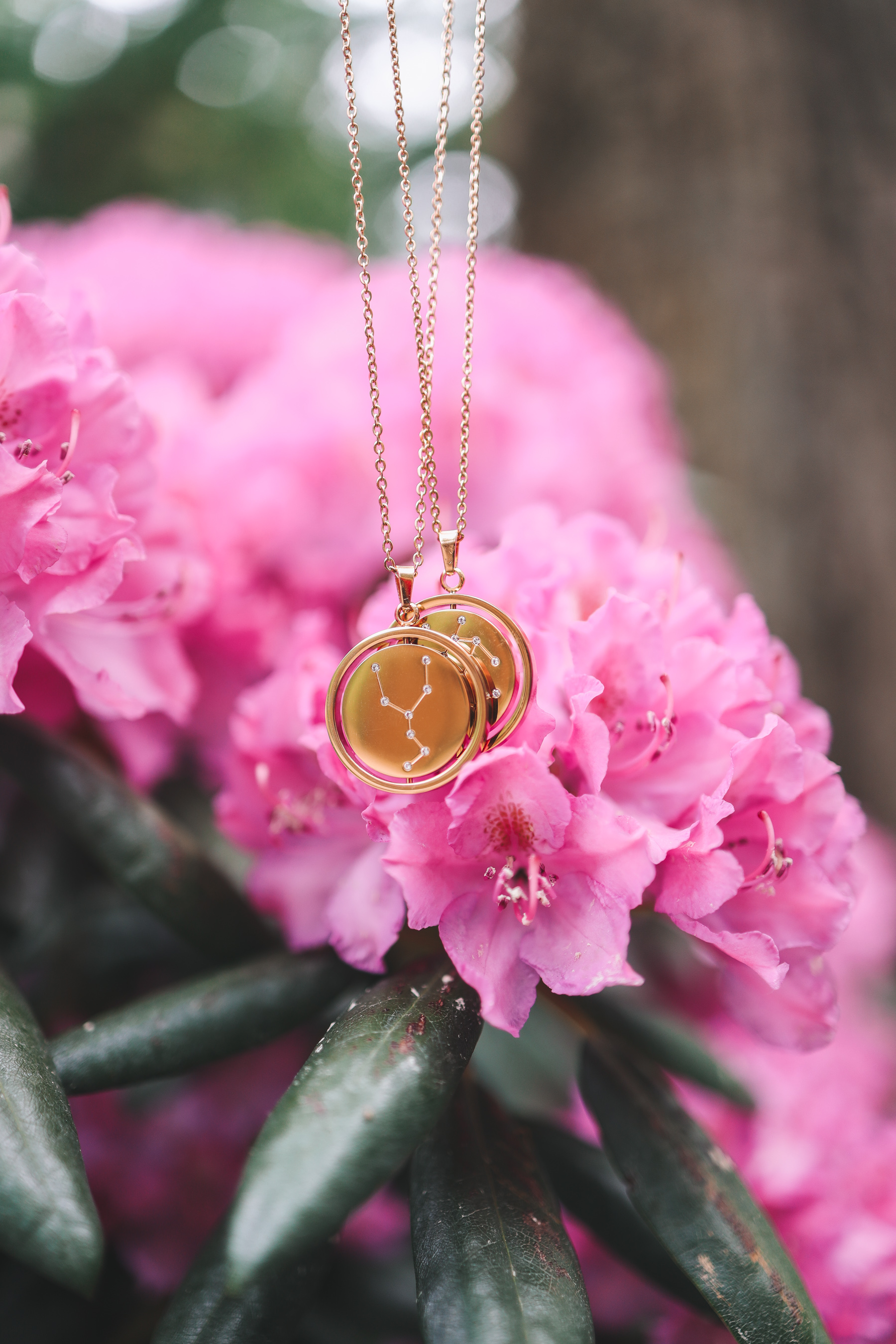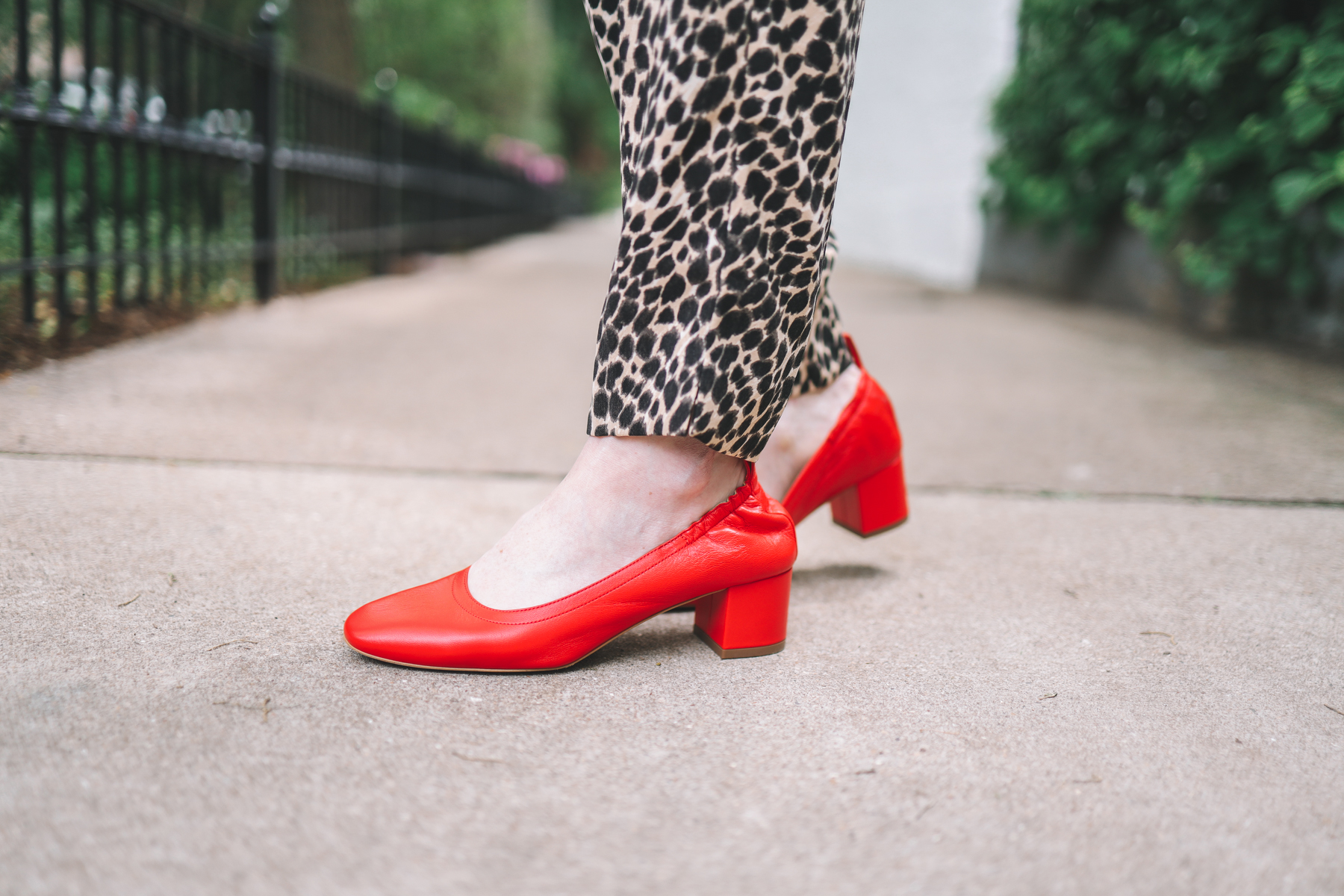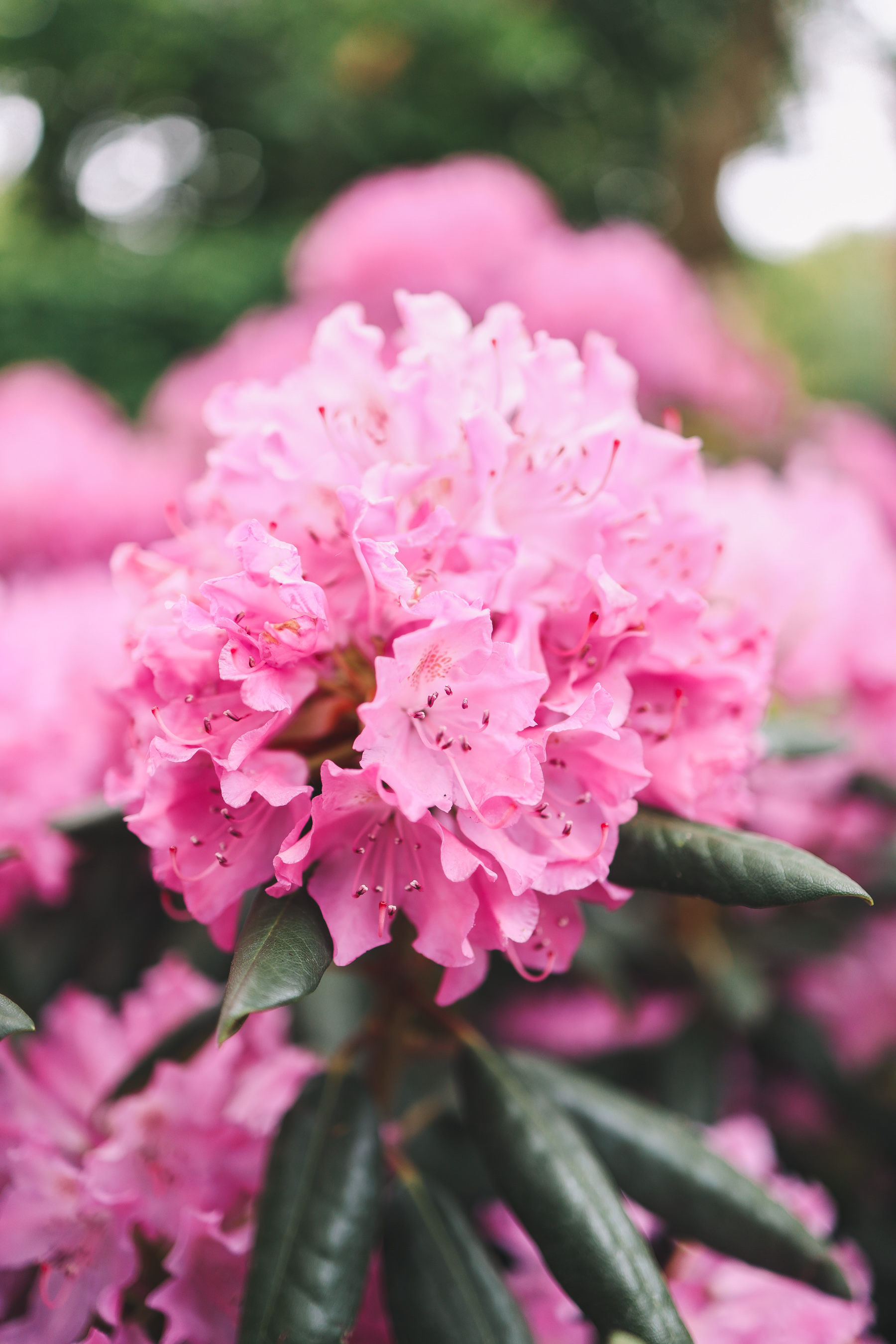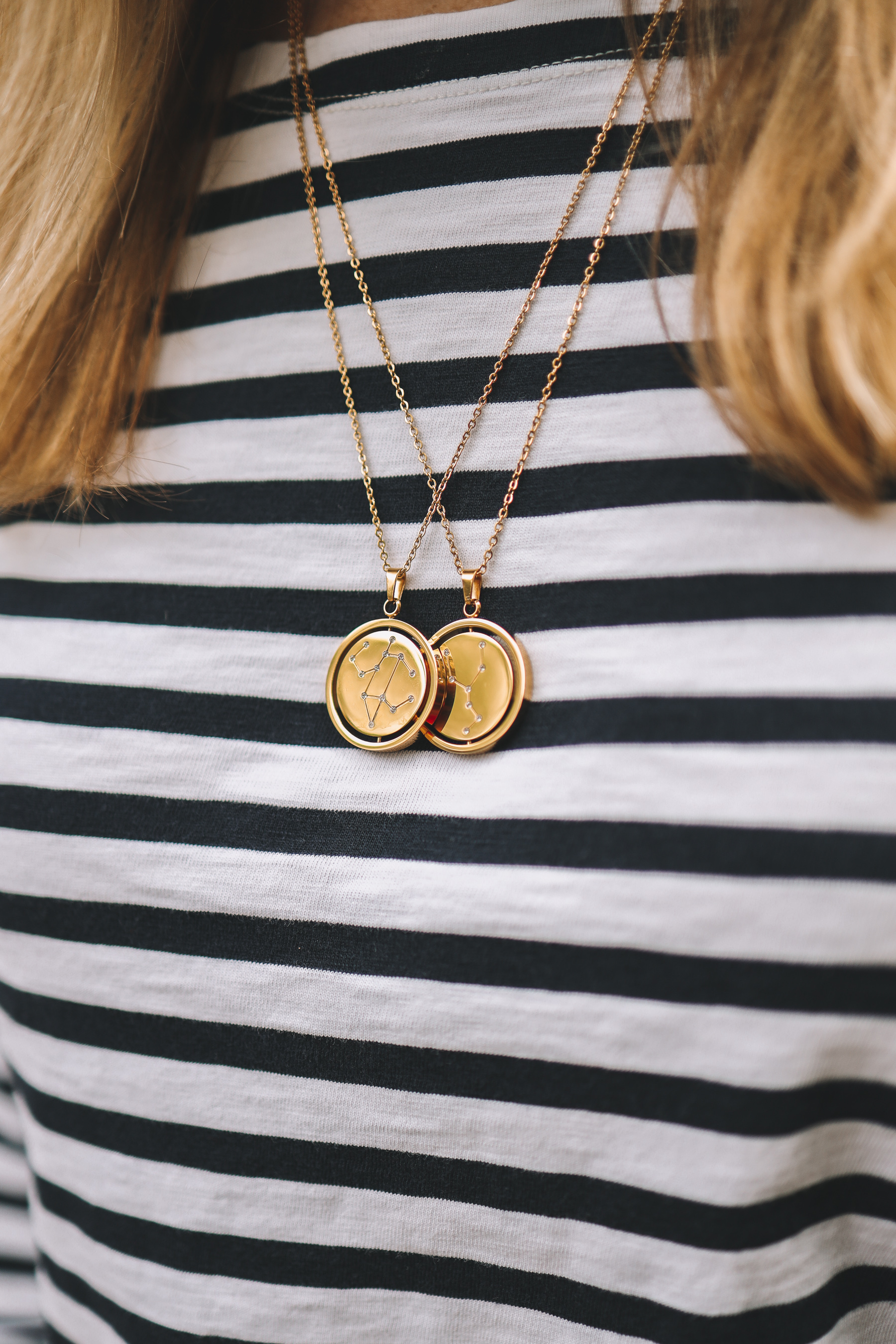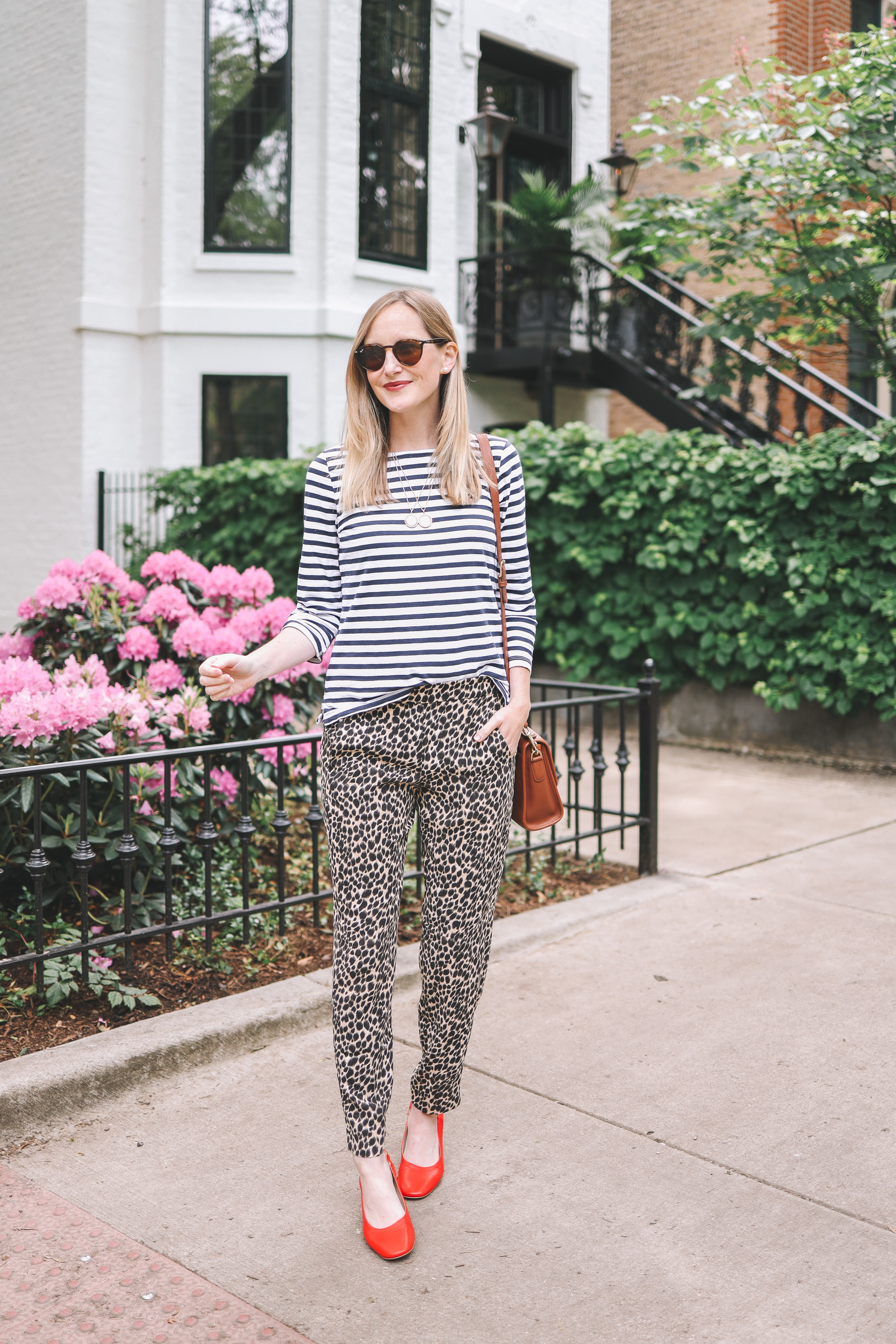 Shop the post:
Victoria Emerson Zodiac Necklaces (Taurus for Lucy and Leo for Emma!) / J.Crew Factory Pull-On Leopard Jamie Pants (Also here in navy, black and white.) / Everlane Day Heels c/o / J.Crew Striped Tee (Also LOVE the smaller stripe version. It's really soft!) / Ray-Ban Sunglasses / Similar Crossbody / Maxi-Cosi Carrier

You might also like, Happy Father's Day, Mitch! +J.Crew Factory Giveaway and 20+ Most-Used Infant Products.