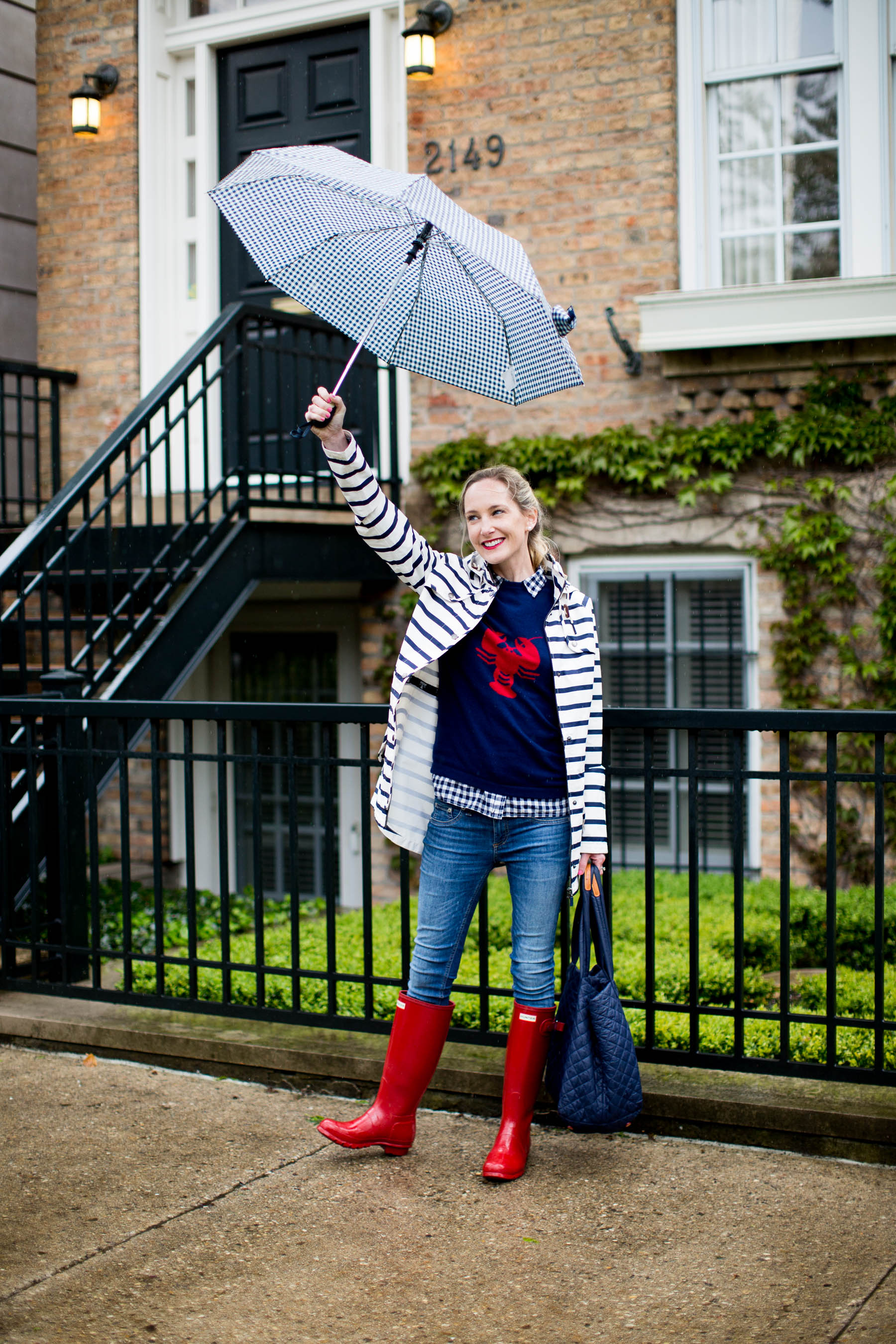 Barbour Trevose Stripe Raincoat c/o Tuckernuck (Also: favorite quilted Barbour is back in stock!) / Two Bees Cashmere Sweater c/o (Similar here and here by J.Crew Factory) / MZ Wallace Tote / Similar Gingham Umbrella (Also love this striped one!) / Hunter Boots (Matte version here) / Gingham Button-Down / Rag & Bone Jeans
WOO! After the most rain I've ever seen this past weekend, my hopes are high for a fabulous month of May. ;) Here's what I'm looking forward to this week:
Quality time with Mitch. He's taking his students on a field trip to New York City this coming weekend, so the majority of my nights are going to be reserved for "family time" this week. My apologies in advance if blog content suffers as a result. ;)
Brunch downtown. Emma and I are headed to NOMI for a brunch that our friend Jenn is hosting on Friday with Monica Vinader. I'm a little nervous, as I don't have much experience with blog events with a baby in tow. But I can't wait!
Celebrating our "engagement anniversary." I know. Most ridiculous thing ever. But we never remember it, and for some reason, we did this year. So we're going out for hoagies, just like we did in 2012 right after when we got engaged! (It was super late. The following night, though, we went out for a nicer dinner, haha!)
Patrick's birthday. My brother is turning 30. I'm sad that I won't be there to celebrate, but MDW is so close! Happy birthday, Brodder.
Celebrating with Arin. So excited for her! (She's pregnant!) Can't wait to catch up and celebrate.
Cinco de Mayo. Shaheen has promised to keep Emma and me company this weekend. We're pumped! And this cilantro-hating girl even promises to eat some tacos. ;)
Sharing the new KJP collection. Before the monsoons started, I wore (and photographed) the new KJP collection and I can't wait to post about it this week! I love EVERYTHING.
The Nine-Month Sleep Regression continues, so this tired lady is off to bed…
You may have missed: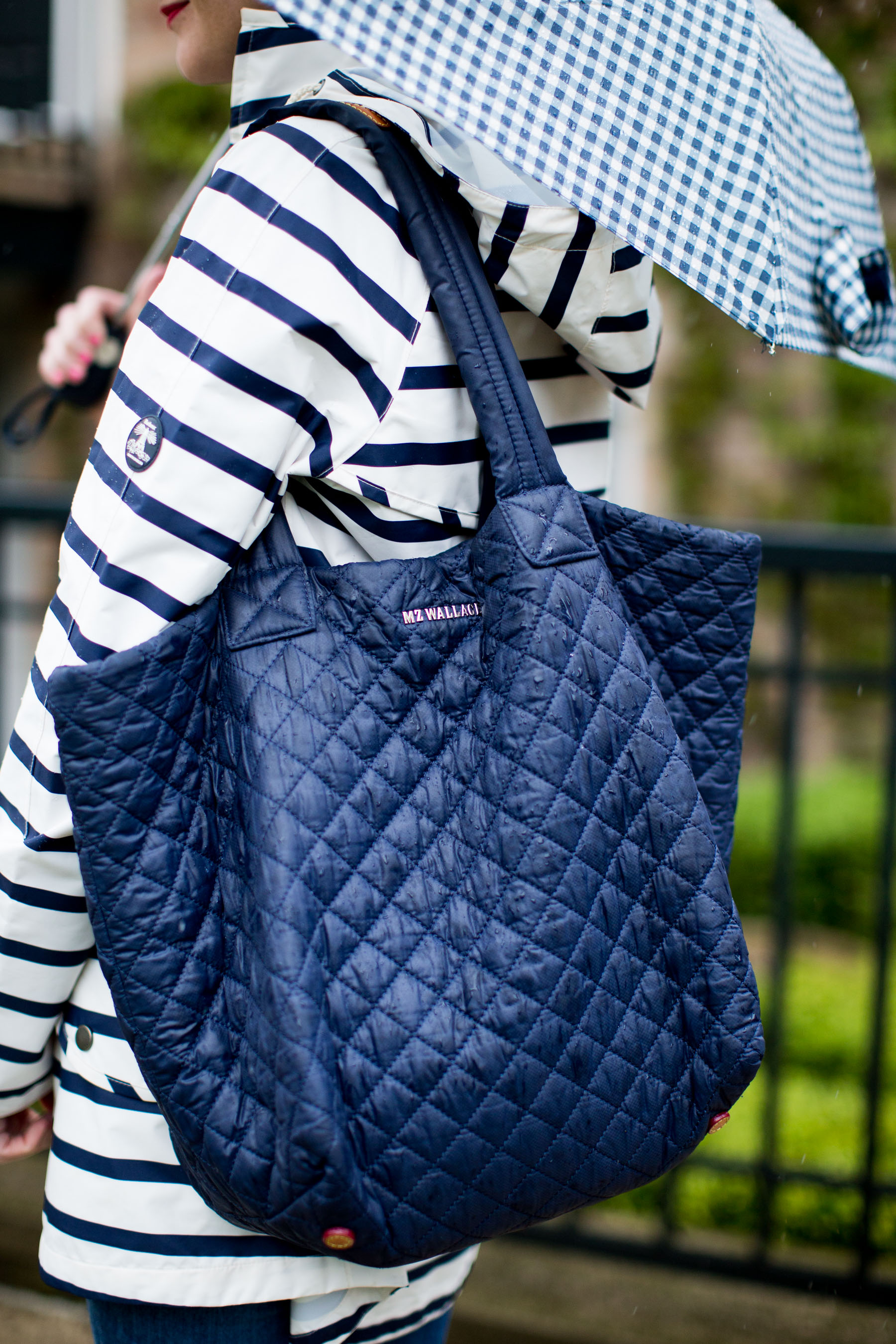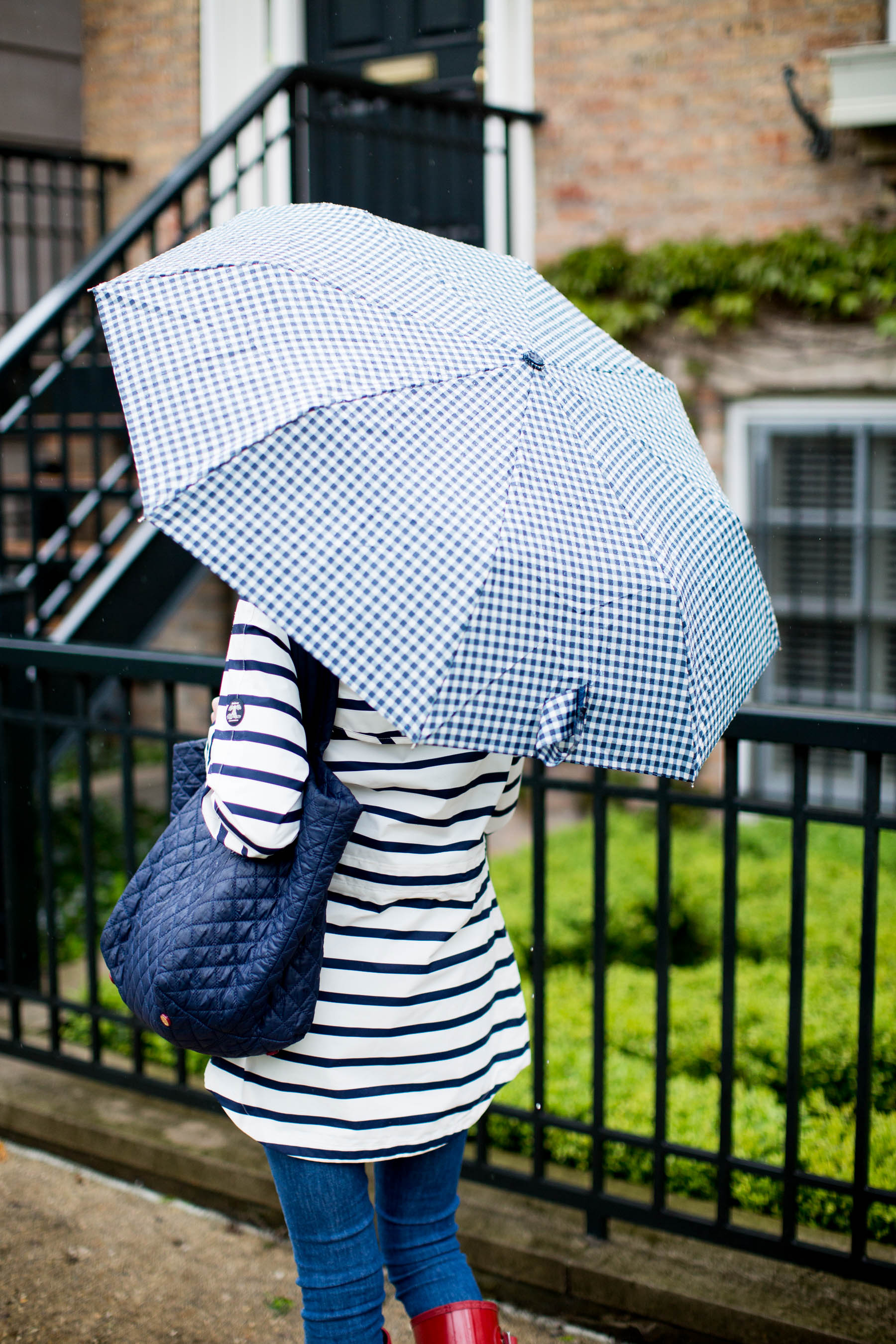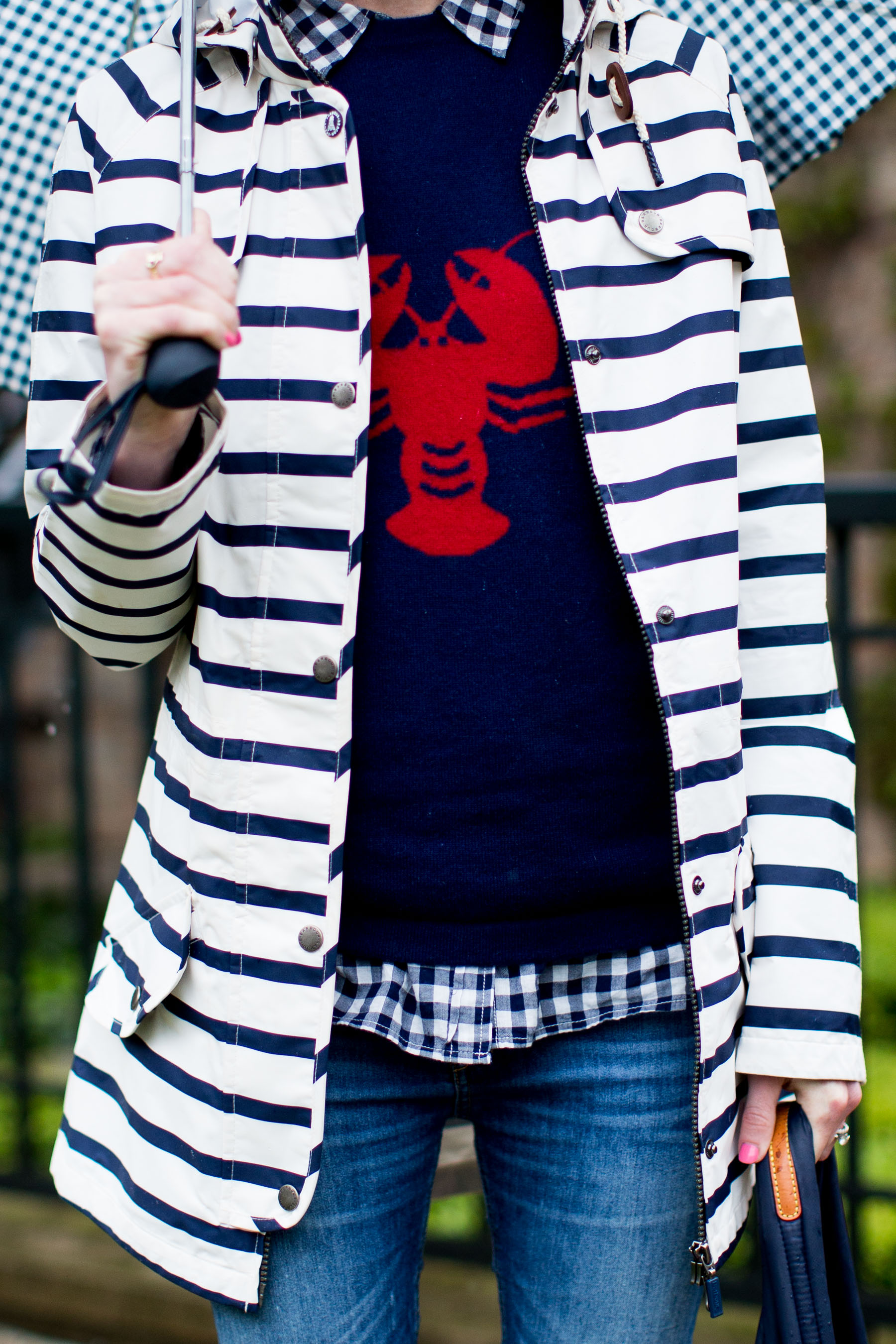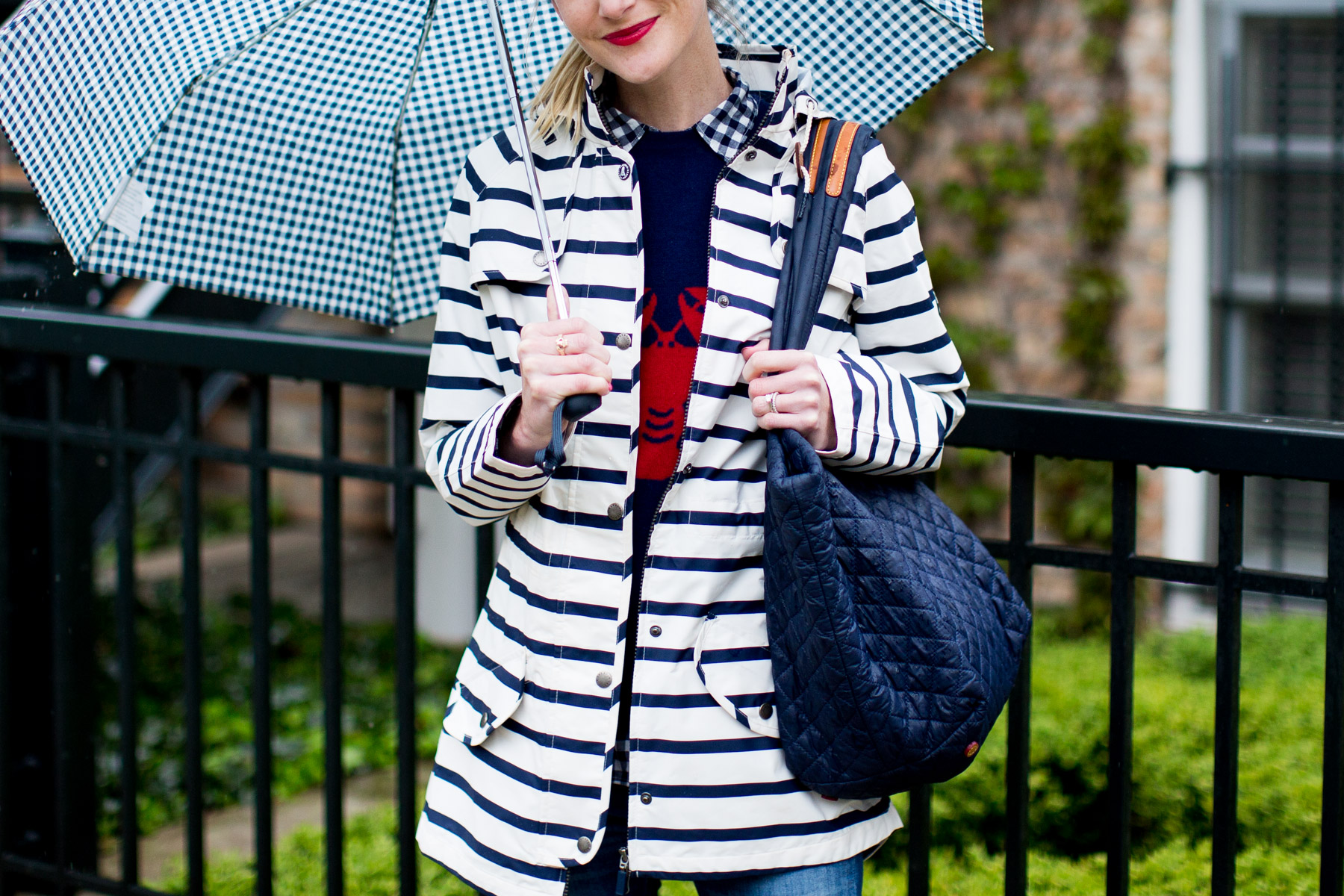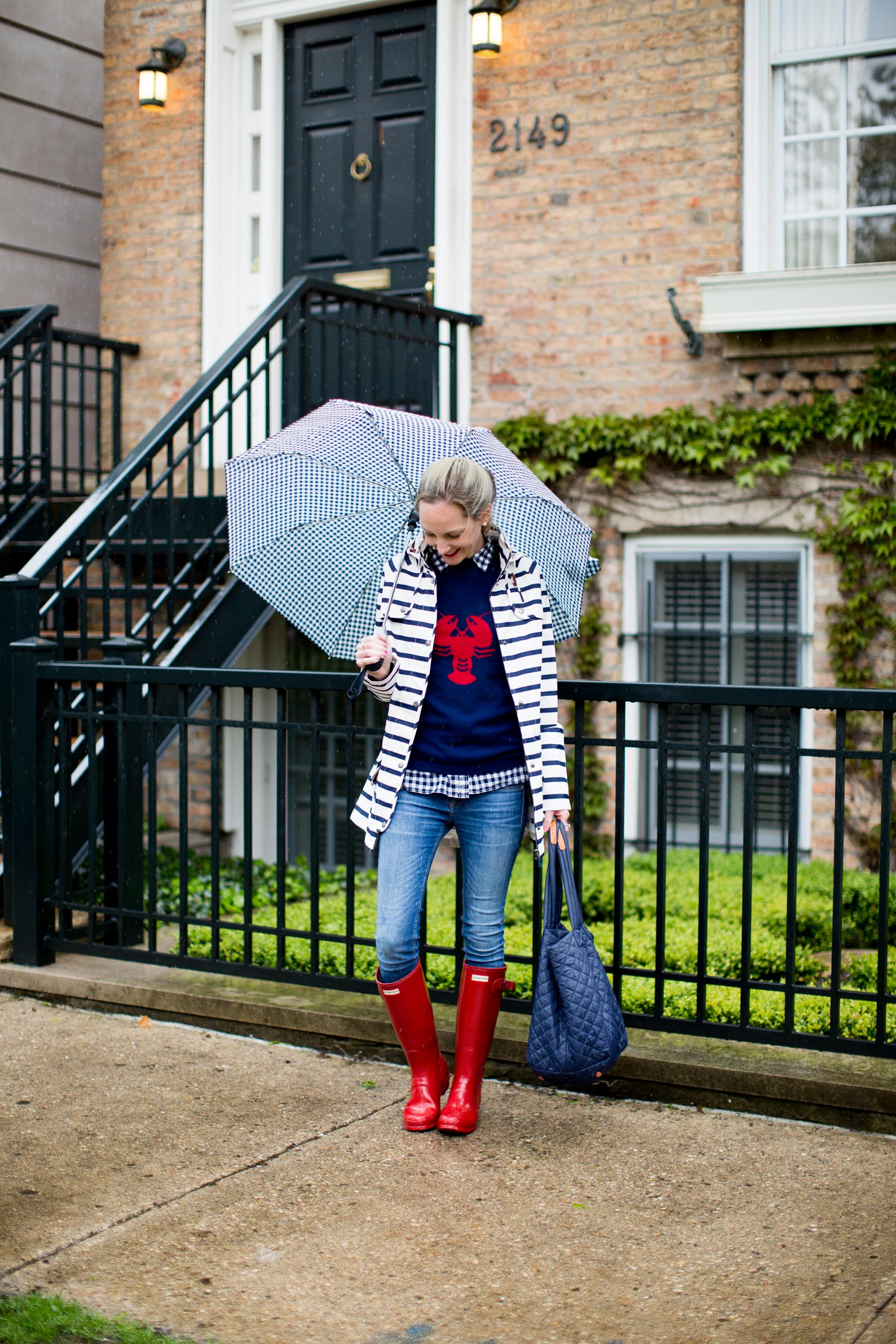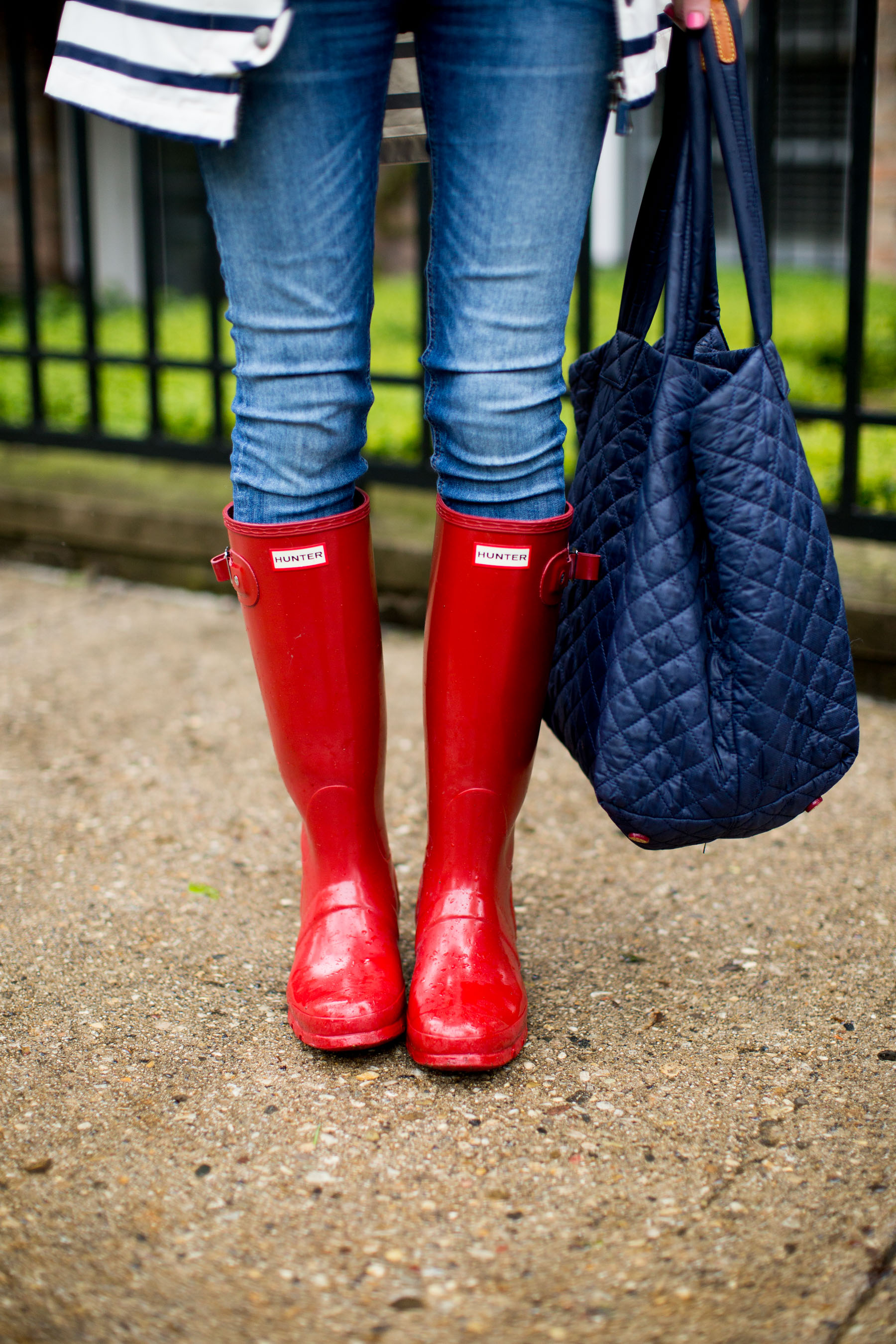 Shop the post:
Barbour Trevose Stripe Raincoat c/o Tuckernuck (Also: favorite quilted Barbour is back in stock!) / Two Bees Cashmere Sweater c/o (Similar here and here by J.Crew Factory) / MZ Wallace Tote / Similar Gingham Umbrella (Also love this striped one!) / Hunter Boots (Matte version here) / Gingham Button-Down / Rag & Bone Jeans