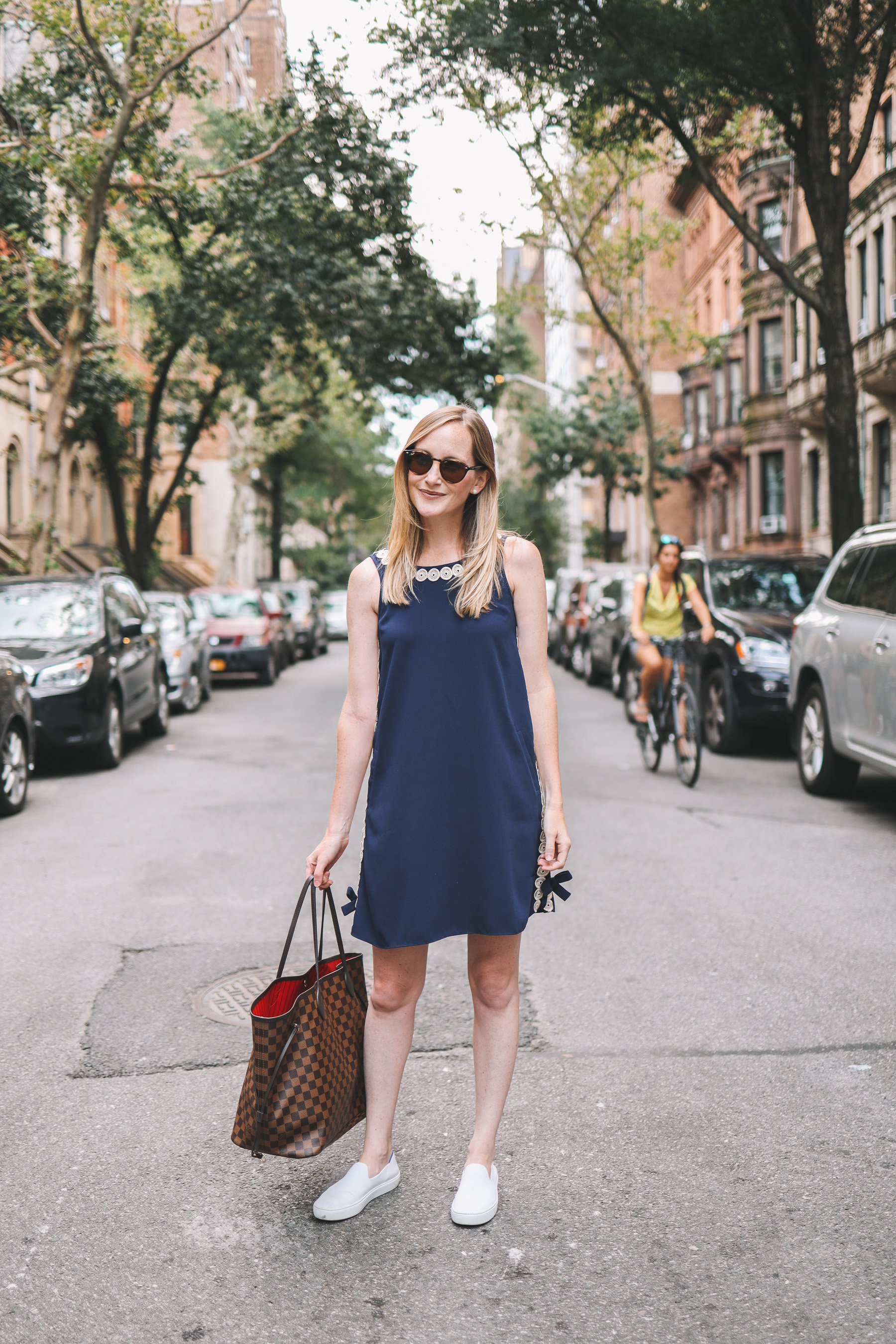 Lilly Pulitzer Stella Dress / Louis Vuitton Neverfull GM (Read my full post on how to safely buy it on eBay here, and here's my LV vs. Goyard review.) / Rothy's Washable Sneakers
Anytime I wear the famous Lilly Pulitzer Stella Shift, I get a ton of questions about where to find it… and I'm always bummed to tell people that it sold out a long time ago. 😢 (My friend Carly also loves it. We kid that we should just combine our closets into one because we own so many of the exact same pieces! 😂)
But lo!
Where to Find the Lilly Pulitzer Stella Shift Dress
I recently found it on eBay, and the navy is available in so many sizes: Size 00 (also here), Size 0 (also here), Size 2, Size 4, Size 6, Size 12 and Size 14. The best news is that it's a very flowy dress. I tried on three different sizes which all seemed to fit about the same. So if you can't find your normal size, you can *definitely* go down or up one and still expect the dress to fit just fine. (I'm wearing a 0 here but I tried on the 00 and 4, and honestly didn't see much of a difference because of the "flow" factor!)
I've long relied on eBay to find sold-out Lilly Pulitzer pieces that I've fallen in love with via Pinterest or my friends' wardrobes. ;) It's amazingly easy to use, and the deals are phenomenal. If I'm looking for something specific, I simply enter the product name and surf through the available products. If not, and I'm just wanting to browse, I narrow by condition ("new with tags," normally) and then size… shop as I normally would! It's a lot of fun. :)

I've included a bunch of listings for the Stella Shift above, which also comes in two fun prints!
I really can't recommend swooping it up now; it's so awesome that there are a bunch available!
Anyway, Mitch and I snapped these photos while walking around New York on our last day in the city. We took a long walk around the Upper West Side. Then we strolled through Central Park on our way back to our hotel. It was hot but there was zero humidity, which is pretty much my idea of heaven. (Frizzy hair probs normally while in NYC in the summer!)
Oh, and the last photo was taken downtown in Stuy Town/Peter Cooper Village where we lived for several years. Our friend and old roommate, Shawn, wanted to try his hand at taking blog photos for us, haha. He nailed it, wouldn't you say?! Thanks, Shawn! 😜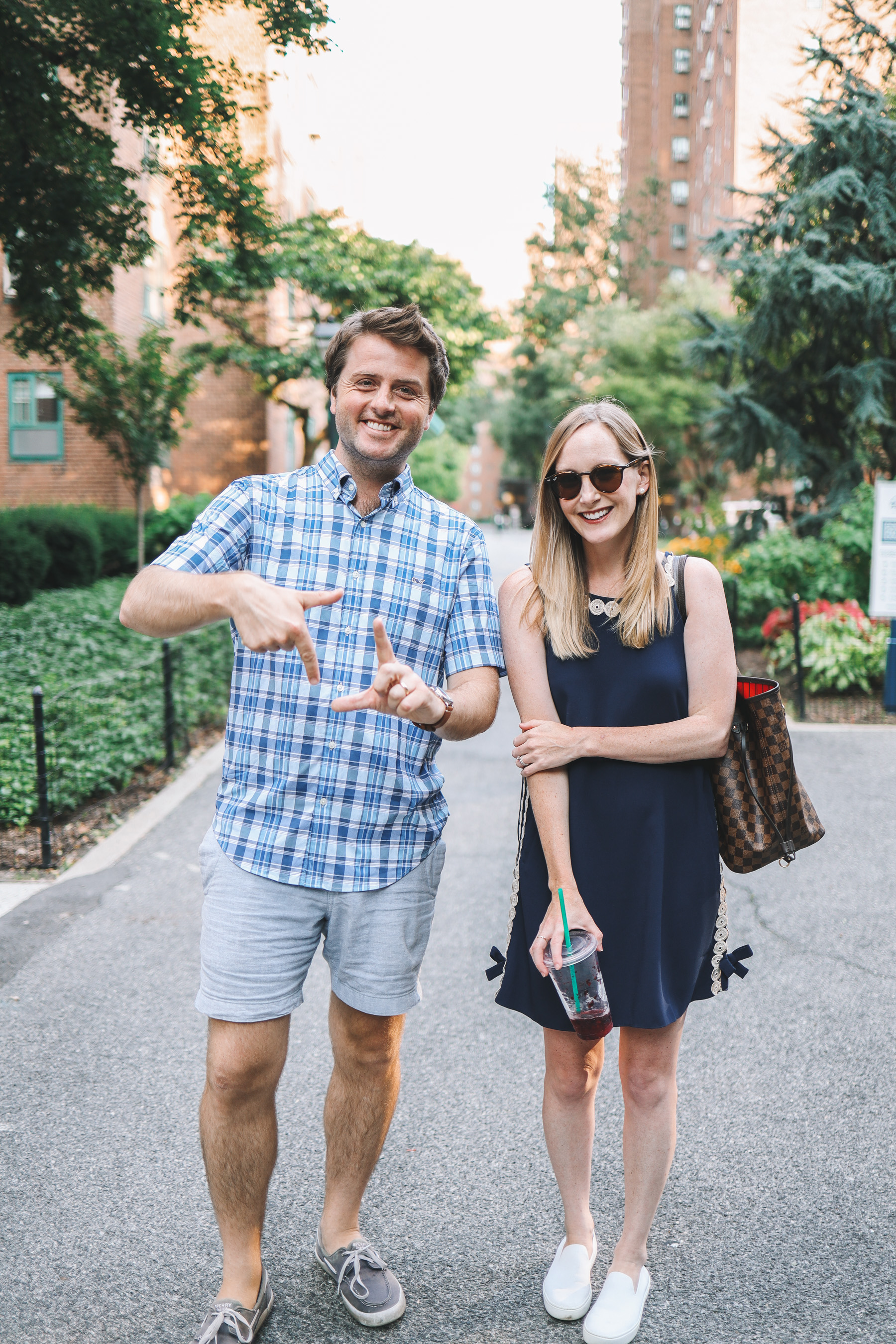 Shop the post:
Lilly Pulitzer Stella Dress / Louis Vuitton Neverfull GM (Read my full post on how to safely buy it on eBay here, and here's my LV vs. Goyard review.) / Rothy's Washable Sneakers

This post is sponsored by eBay, but all opinions are my own. As always, thank you so, so much for supporting the partnerships that keep Kelly in the City up and running!