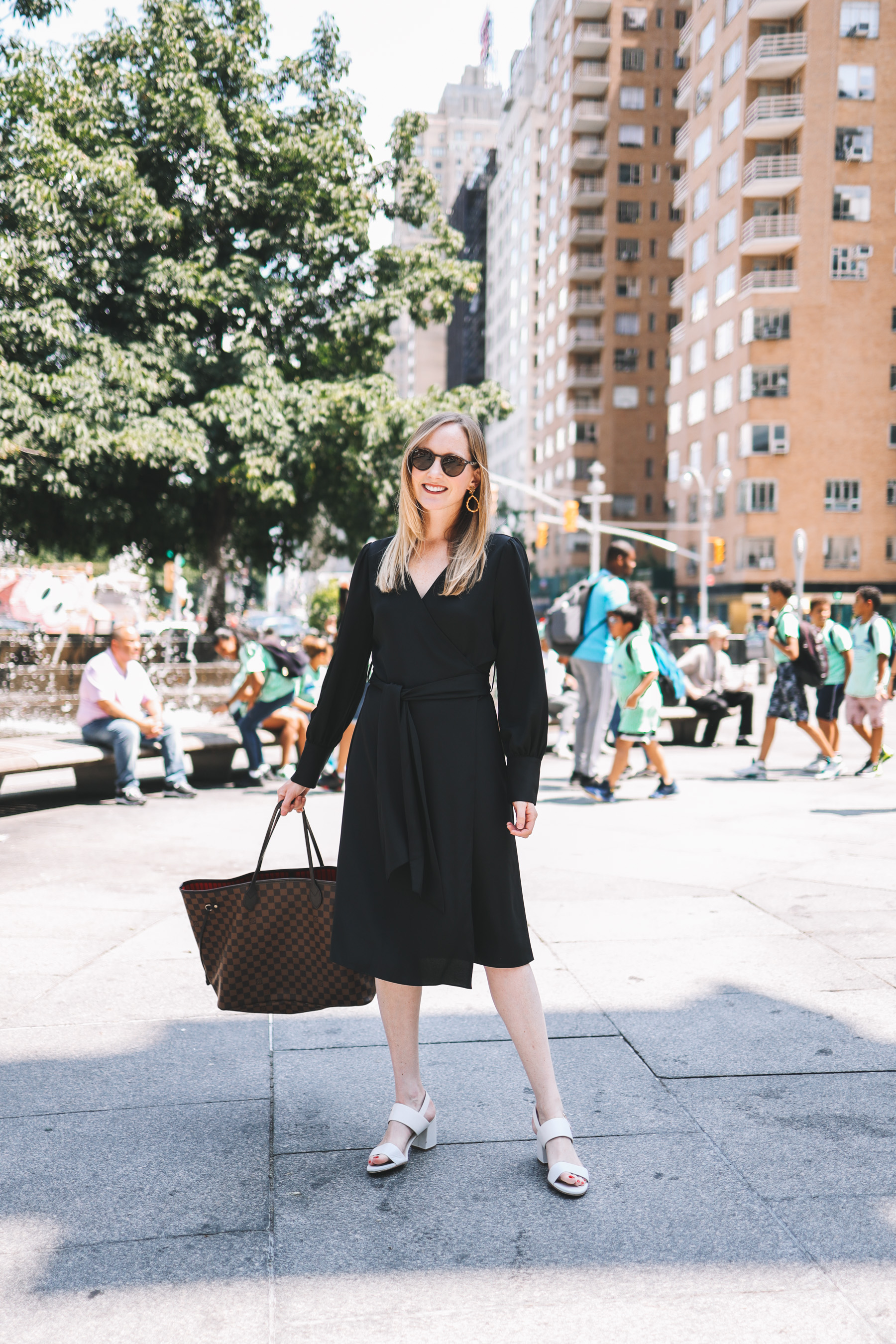 Halogen Wrap Dress (Part of the Nordstrom Anniversary Sale!) / Cole Haan Sandals (I walk miles in them! They're insanely comfortable! They also come in brown, gold, black, blush, Navy and "Ivory Print." I went up a half size.) / Louis Vuitton Neverfull (Good options: One, Two, Three, Four + Five — I recommend going "Authenticity Verified.") / Lisi Lerch Earrings c/o
Give me a few days in New York and I'm back in the fashion blogging game! 😂
I ordered this little black wrap dress (part of the Nordstrom Anniversary Sale) for the event I needed to attend while in the city because I wasn't sure what the "dress code" would be. I also wanted something versatile that could also work with my current in-between-sizes/post-baby situation. It was perfect!
This little black wrap dress is for every body type and size.
This is the first true wrap dress that's actually stayed up on its own without having to use a safety pin. And I loved that it flowed really nicely and helped with my tummy area. ;) The one thing I'll say is that it does seem to run on the larger side. I'm wearing an XS here which I assumed would actually be too tight, and it was very roomy! So definitely size down if you aren't postpartum. ;)
Hope you're having a lovely Sunday! I'm comin' atcha with some fun content this week, so stay tuned! In the meantime, you can shop my favorites from the Nordstrom Anniversary Sale here, including this little black wrap dress.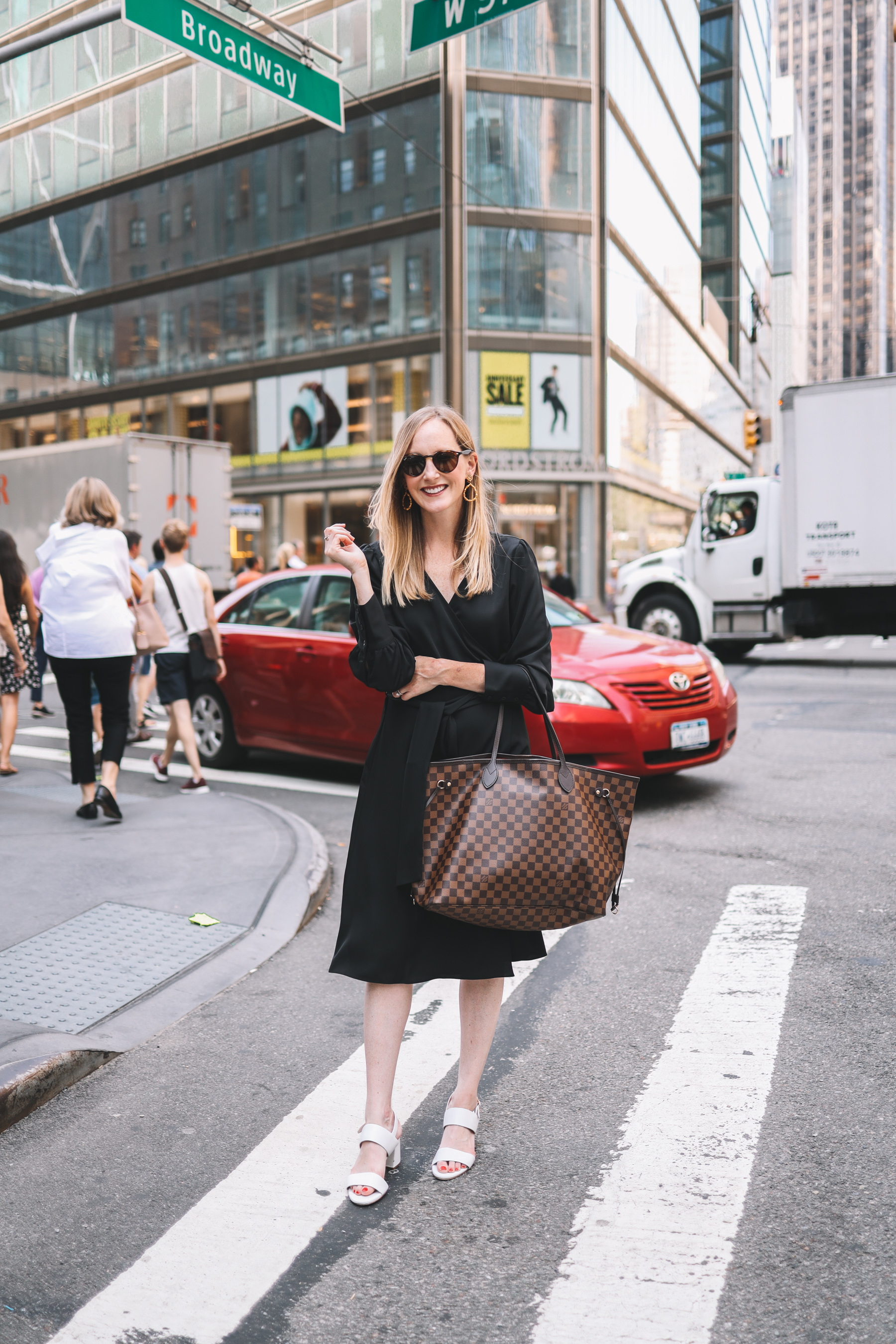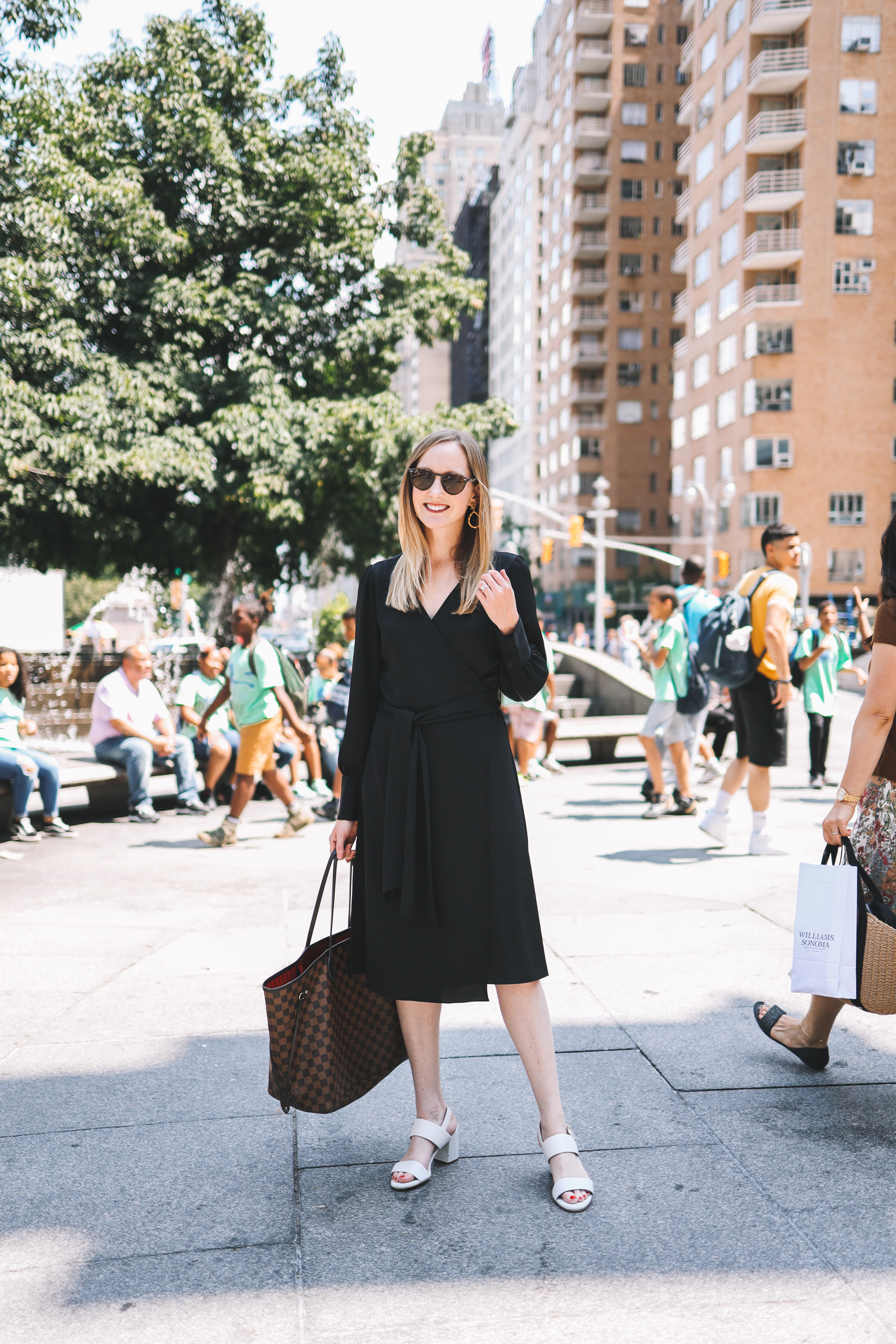 Shop the post:
Halogen Wrap Dress (Part of the Nordstrom Anniversary Sale!) / Cole Haan Sandals (I walk miles in them! They're insanely comfortable! They also come in brown, gold, black, blush, Navy and "Ivory Print." I went up a half size.) / Louis Vuitton Neverfull (Good options: One, Two, Three, Four + Five — I recommend going "Authenticity Verified.") / Lisi Lerch Earrings c/o