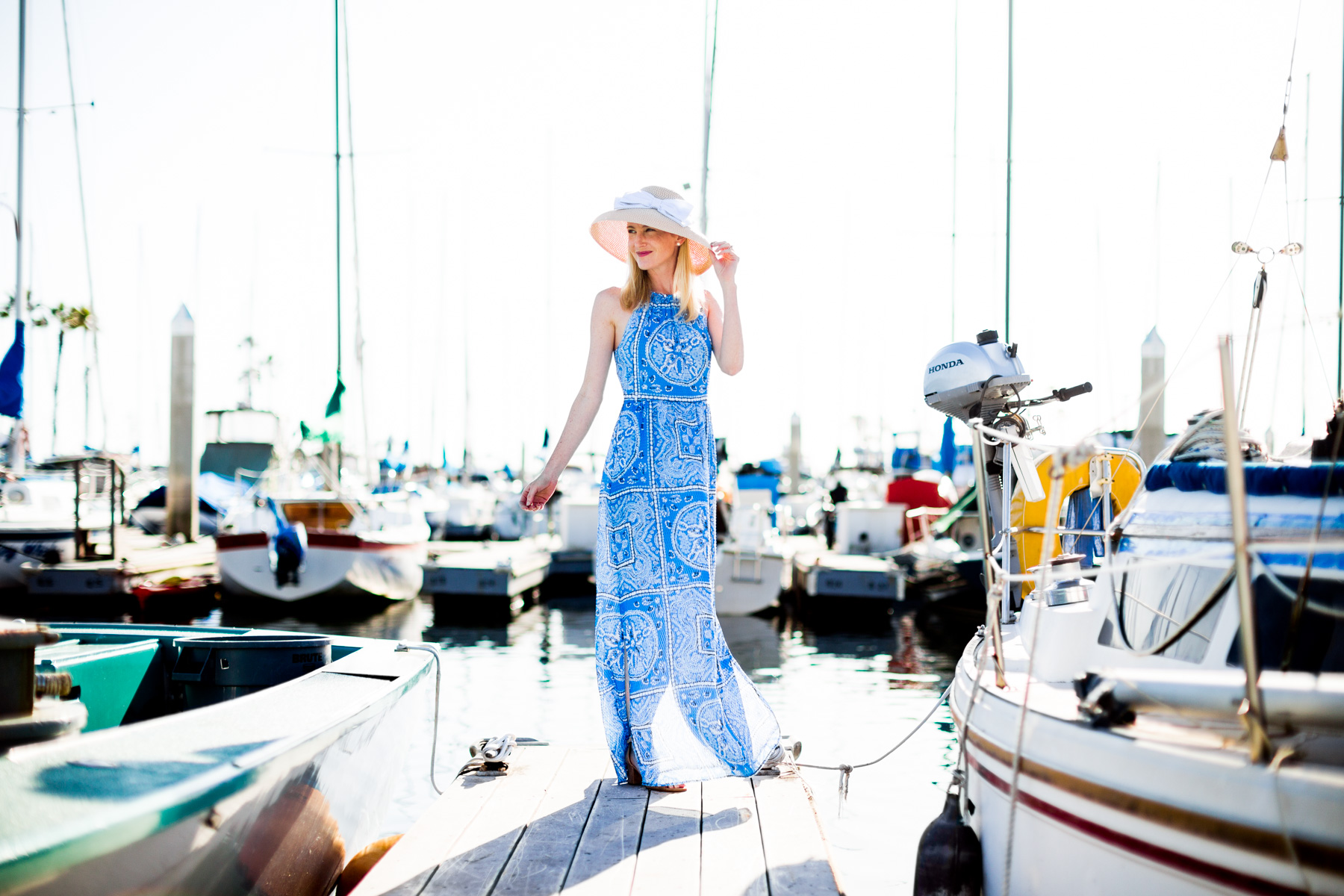 Vineyard Vines Maxi Dress c/o (Also available at Nordstrom — Also love this one from VV!) and Seersucker Hat c/o / Sam Edelman Sandals (SO comfy! Walked a ton in 'em in California and no pain.)
Well, it finally happened. I survived eight whole months of motherhood without so much as getting a cold, and now I'm going to die, haha. How exactly does one care for a baby while terribly sick?! We sat in the sun yesterday and that was somewhat helpful… but oy. Mitch, come home!
Today, I'm in jeans and a sweatshirt surrounded by tissues and orange juice and cough drops. (Cross your fingers that I get better soon. I'm supposed to be flying to Dallas on Thursday!) So let's throw it back to California, when I was looking a lot more put together and feeling significantly more like a human. ;) Because HELLO, Most Flattering Maxi Dress Ever!
But wait: a little bit about the backdrop first. The Larkin Family stayed at The Redondo Beach Hotel for our last few days in California, and it was such a dream. I'm going to do a whole post on our LA vacation soon–where we stayed, what we did and where we ate–but we loved Redondo Beach, which is located right next to Hermosa and Manhattan beaches, too. The hotel was also amazing, and we adored where it was situated: right across the street from this gorgeous harbor, which we wandered every late afternoon before dinner. (We had Emma in tow, so everything was pushed back a few hours in an effort to maintain a reasonable bedtime.)
Okay! Back to the dress. First of all, it traveled all the way from Chicago to Los Angeles in an overstuffed suitcase, and I didn't need to iron it when I finally took it out. So that's something! It's clearly a magic dress. Secondly, it's the perfect length for me. I'm somewhere between 5'4 and 5'5, and it was just right with these (low) stacked heel sandals–which meant I didn't need to be in pain the whole evening. Oh, and it's super comfortable. Not sure if you can tell from the photos, but it's lined, which provides some extra coverage… yet the dress is very lightweight and easy to move in. I also love the top layer; it's a silk blend and falls in such a nice way. Finally, the dress is extremely flattering. Besides that silk blend material, I think it's all about where it's cinched. I now wish all my dresses were cut like this. Needless to say, I'm definitely bringing it to Ocean City this Memorial Day Weekend… so expect to see it again soon!
Other maxi dresses I'm loving right now:
Over and out. ;) Please send healthy vibes my way!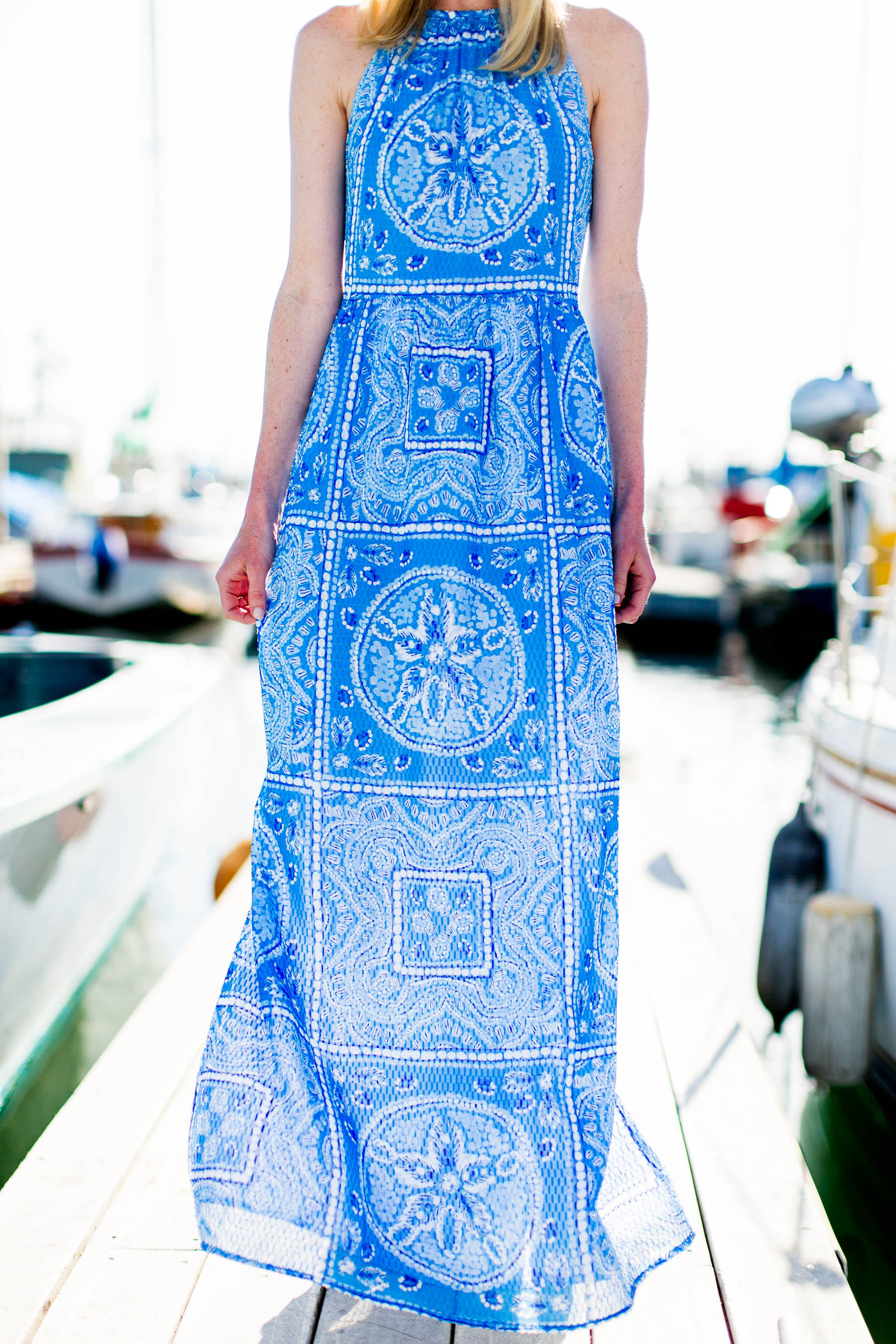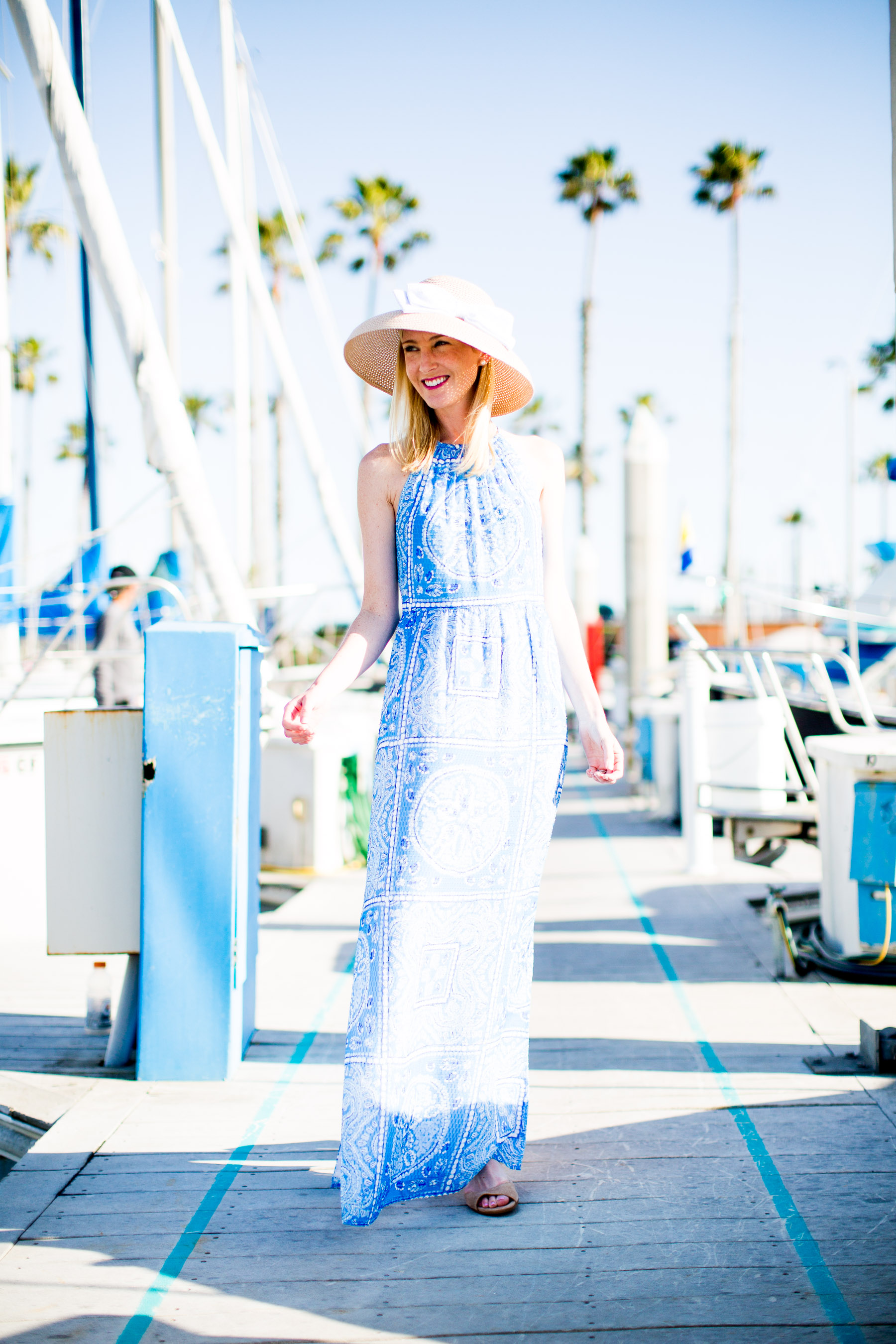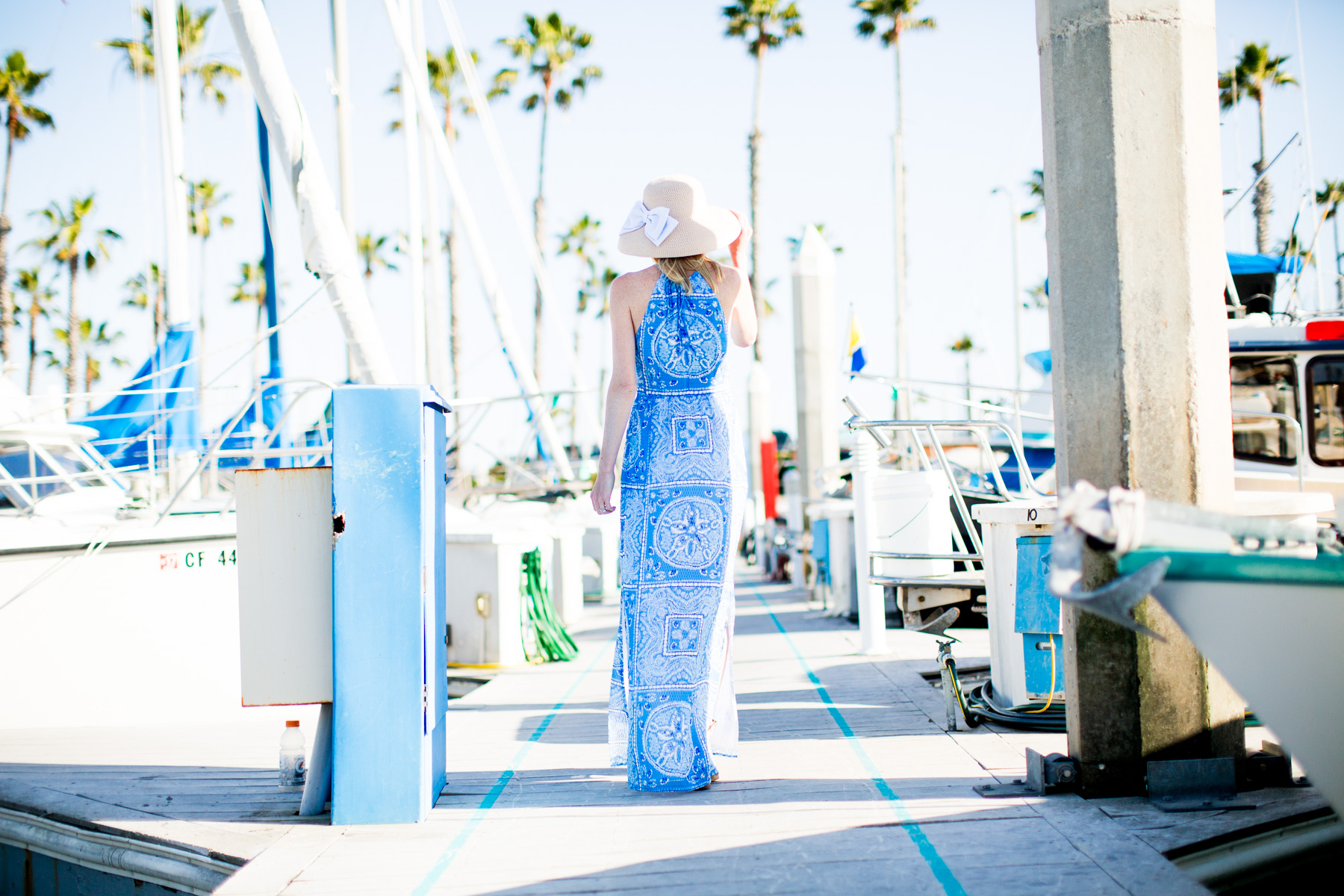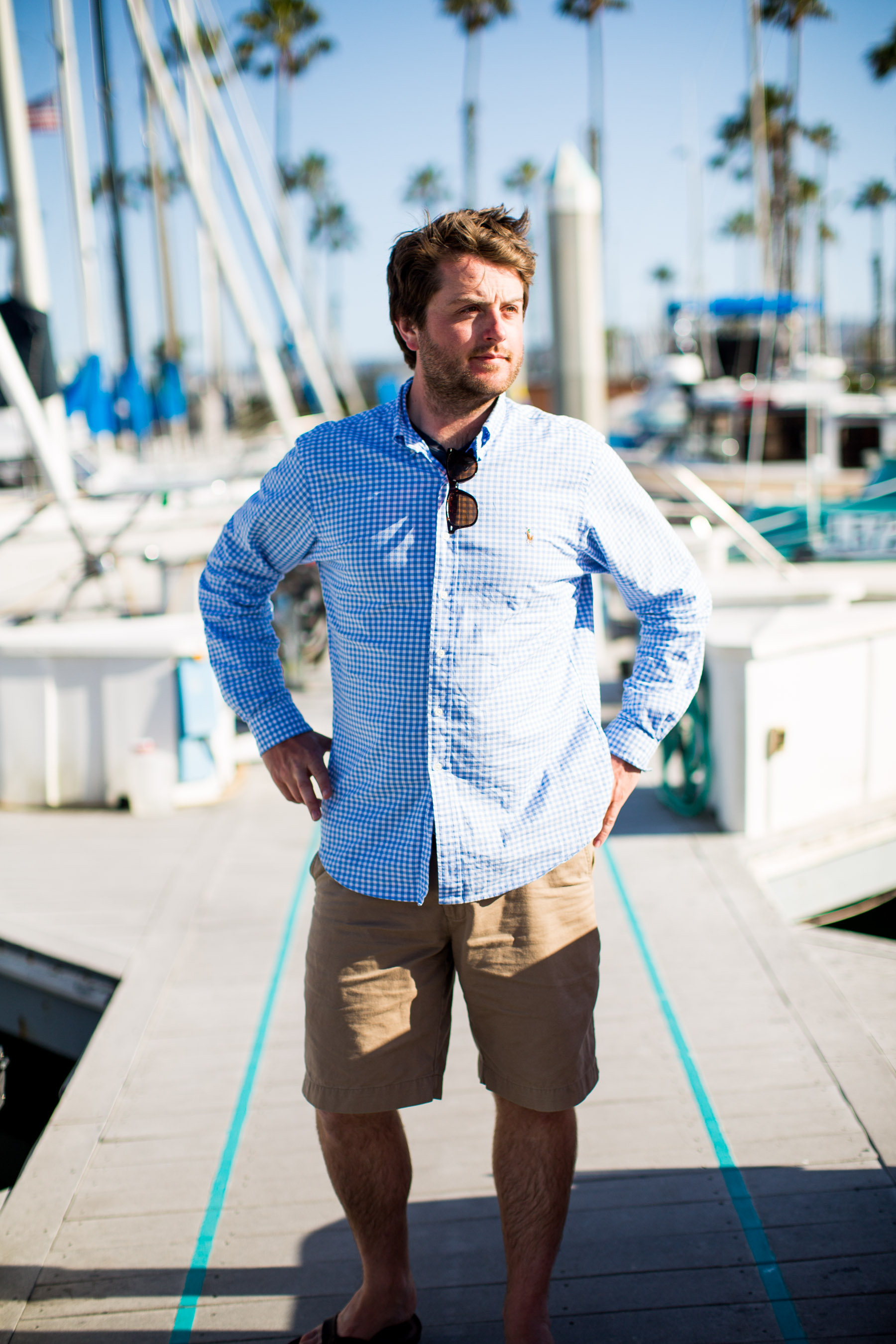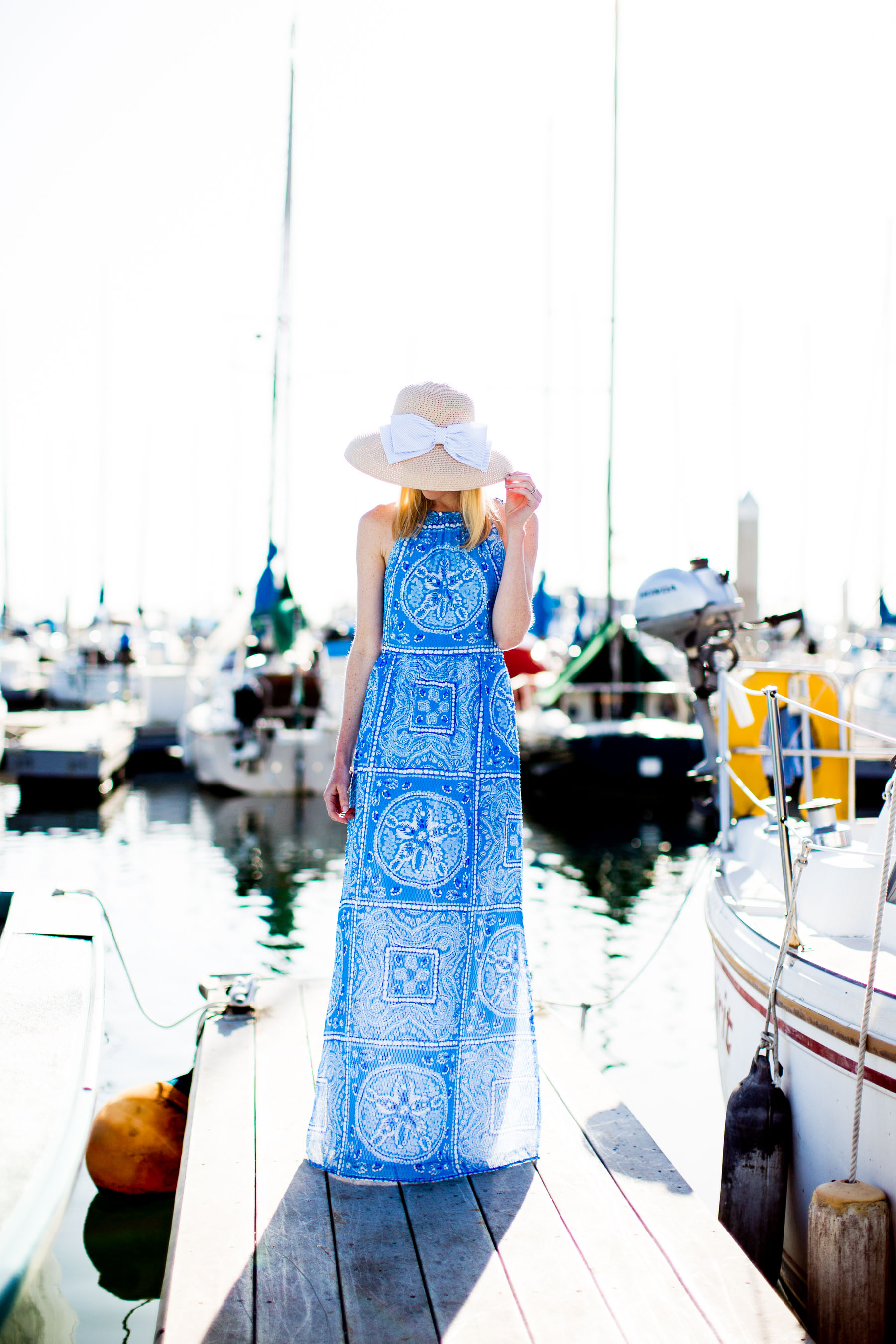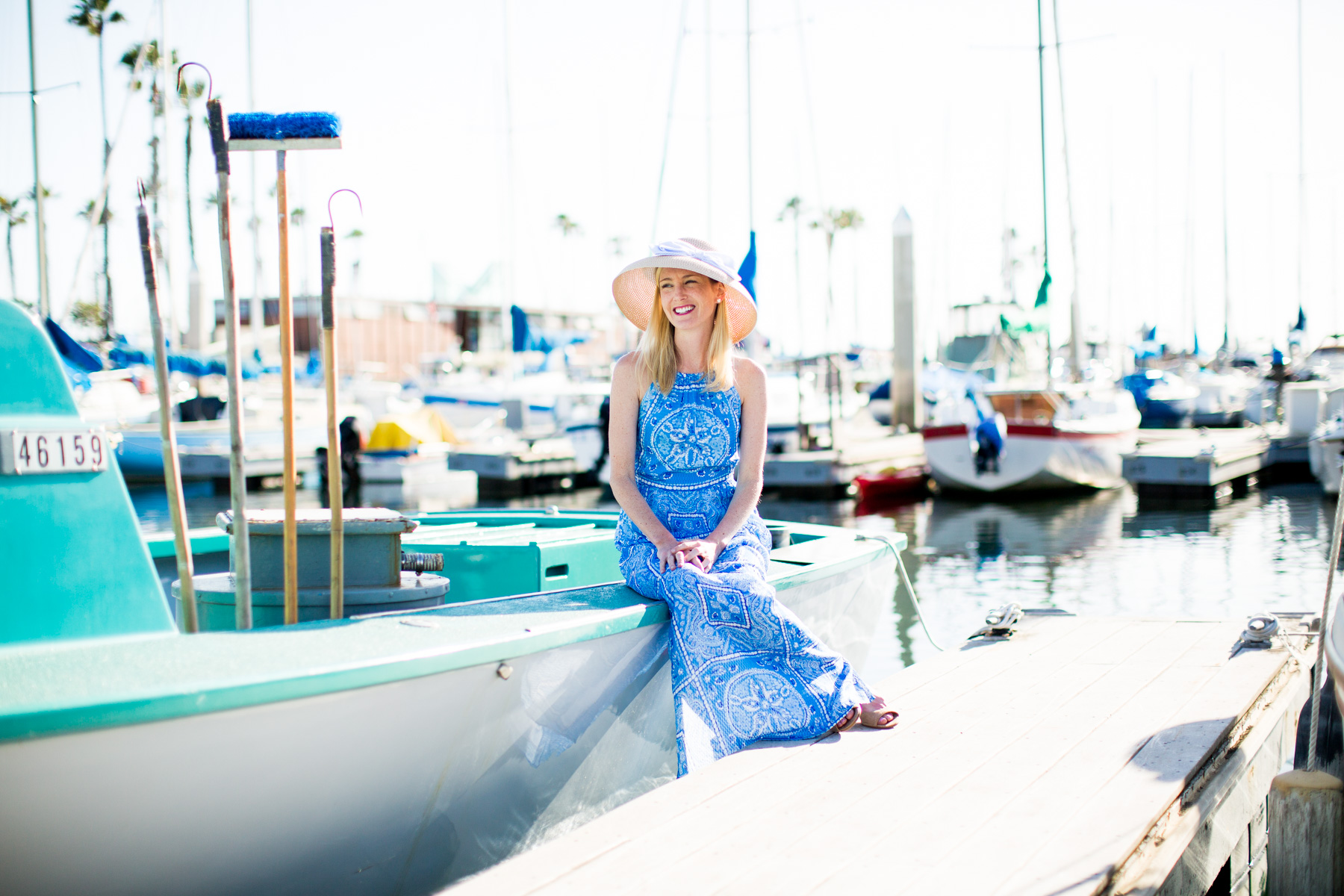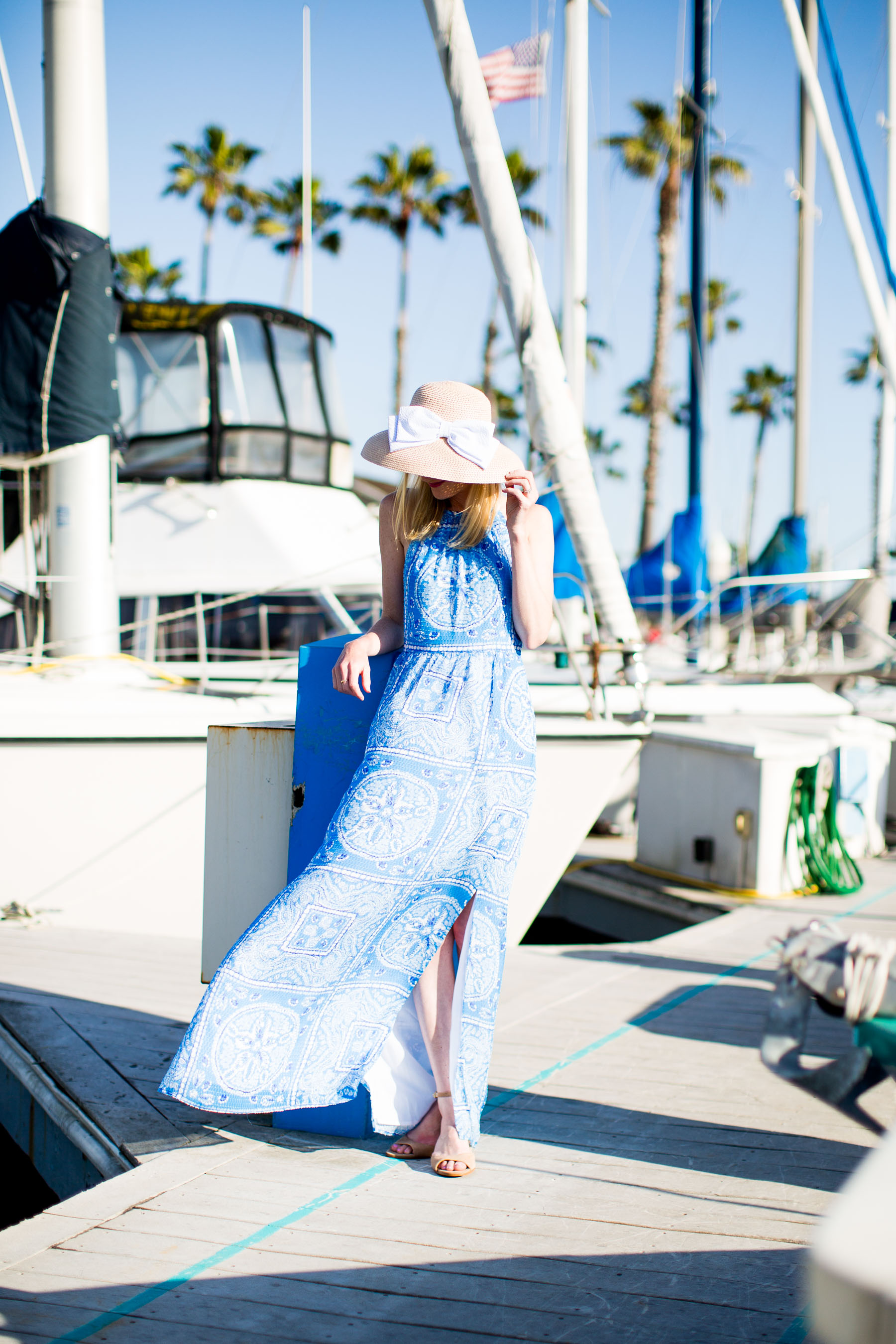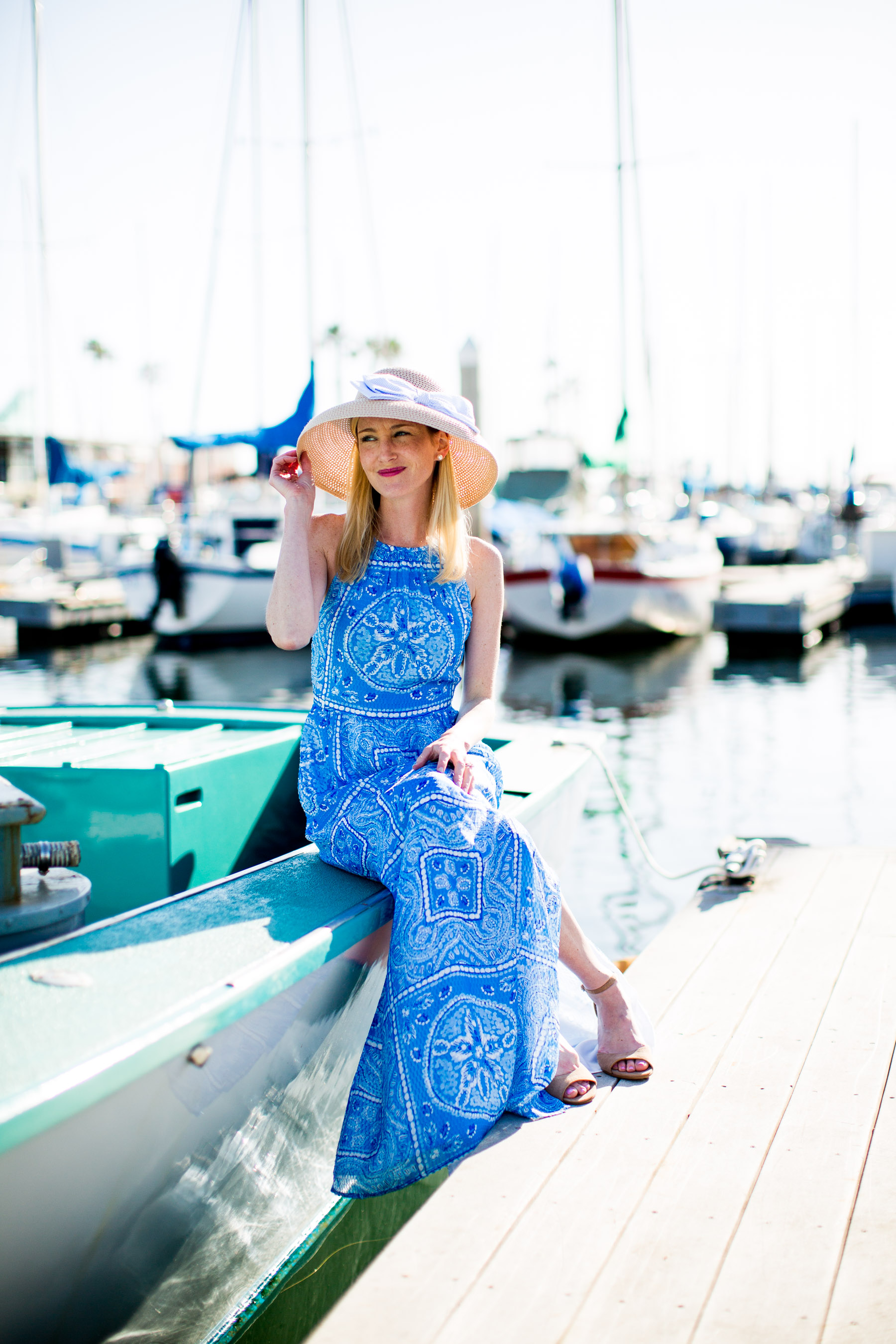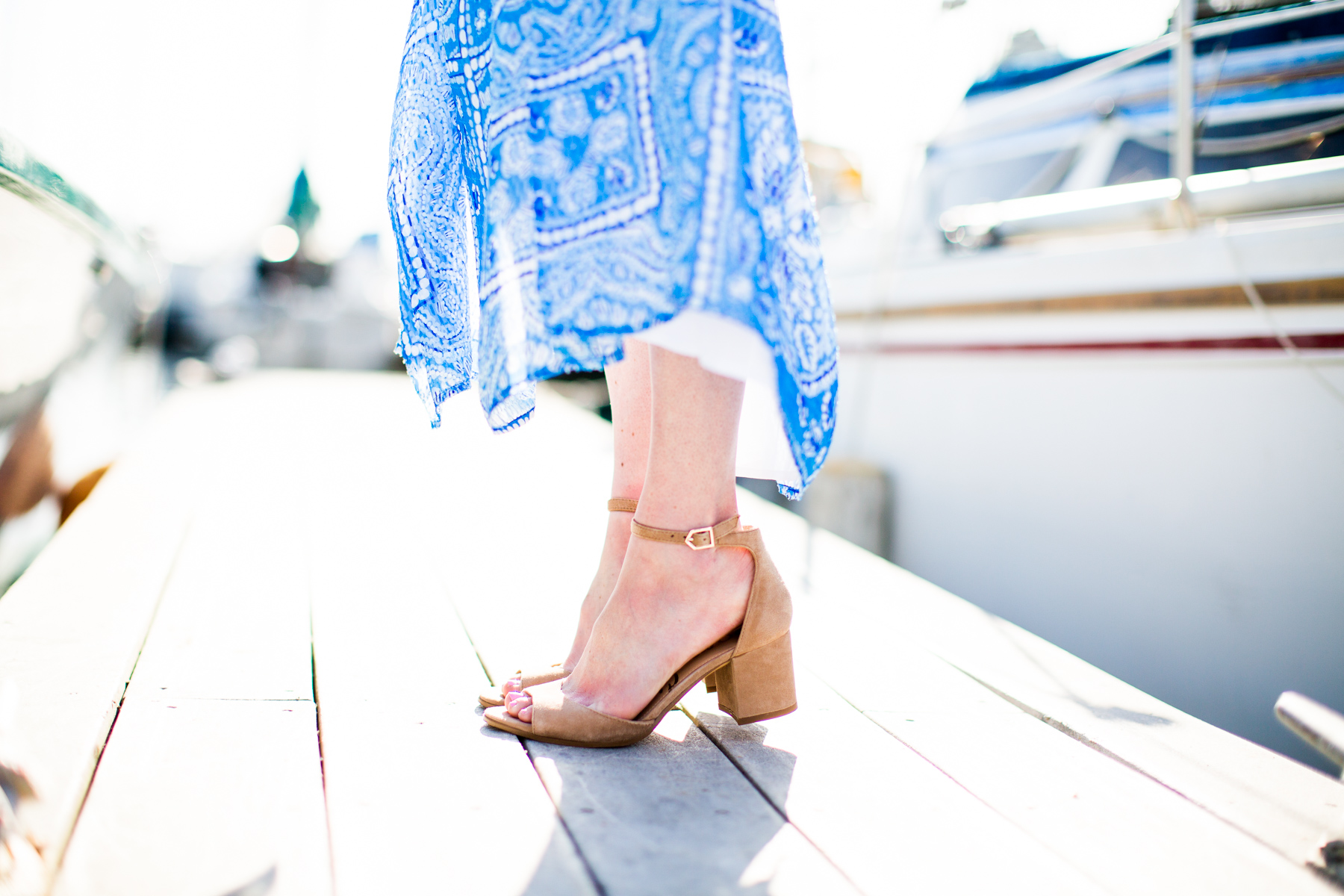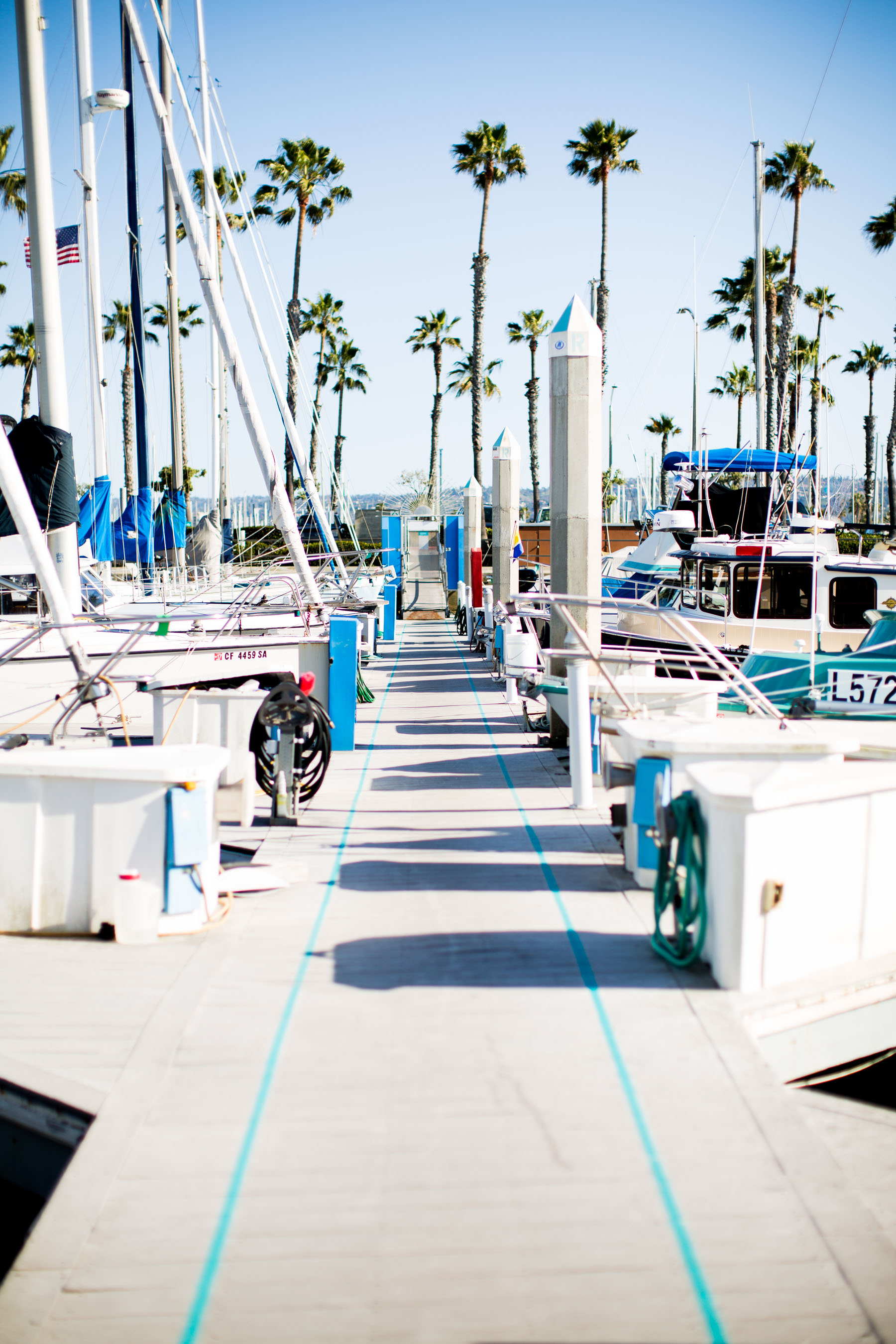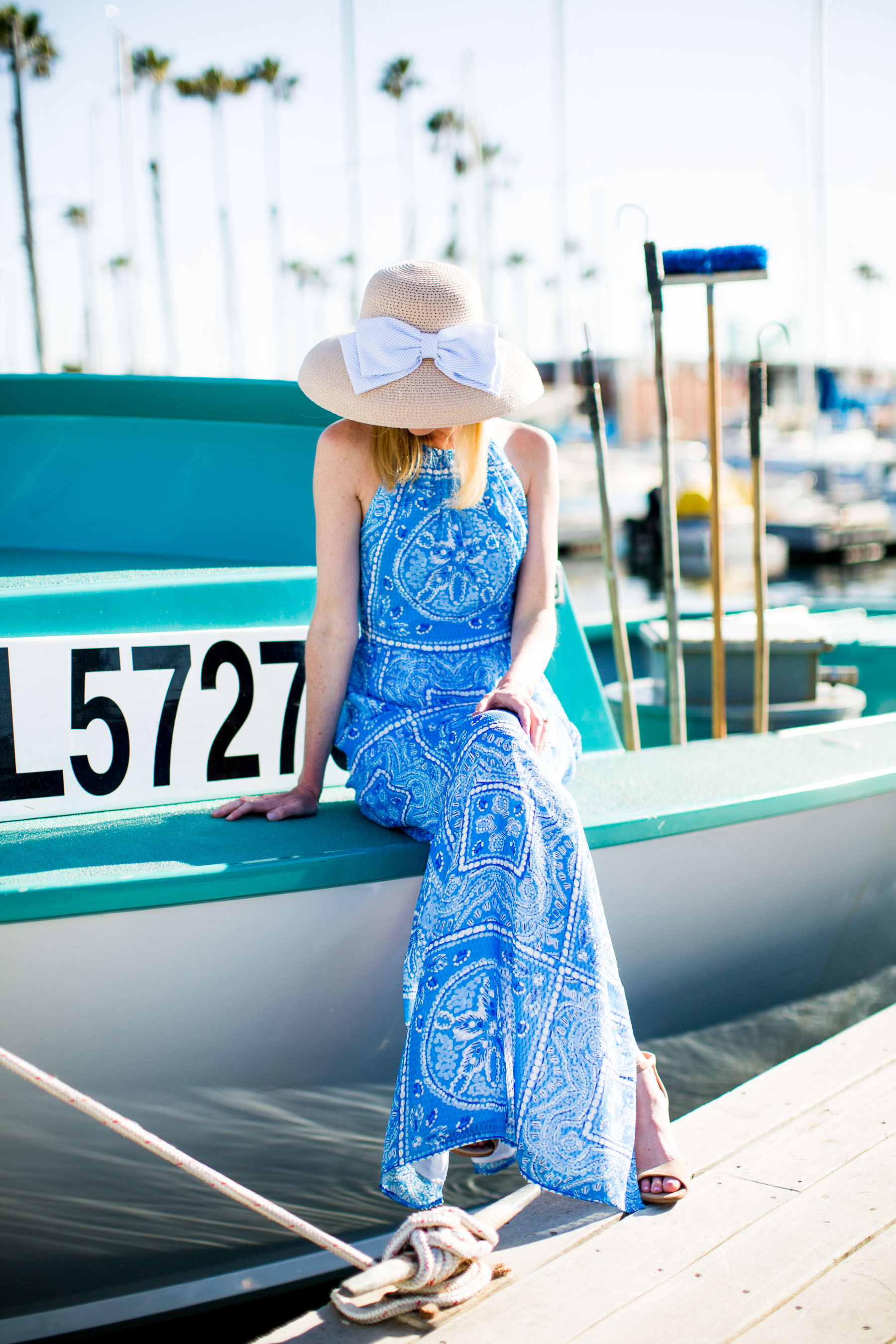 Shop the post:
Vineyard Vines Maxi Dress c/o (Also available at Nordstrom — Also love this one from VV!) and Seersucker Hat c/o / Sam Edelman Sandals (SO comfy! Walked a ton in 'em in California and no pain.)

Other maxi dresses I'm loving right now: