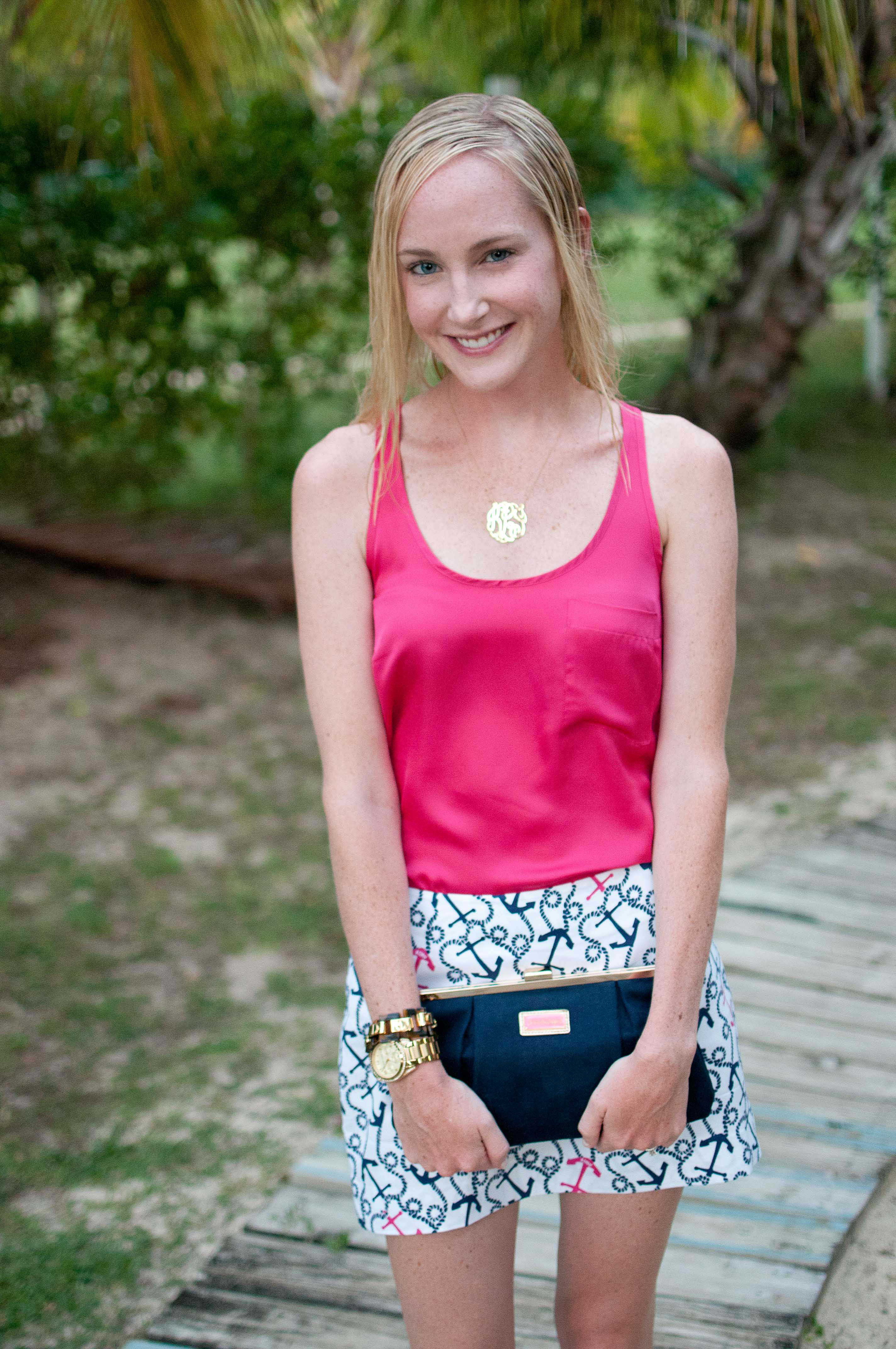 [Apologies for having wet hair in my last two posts! Ha… I actually haven't blow dried my hair once since the wedding! I'm giving my locks a much-needed break. Plus, who picks up a blowdryer while on an island?! ;)]
Skirt: Lilly Pulitzer (Sold out), but loving this newer Lilly anchor skirt! / Top: Old Navy (Old), similar here / Clutch: Lilly Pulitzer (Sold out), similar styles available here through eBay / Watch: Michael Kors / C.Wonder (tortoise), similar here in the lighter version and the gold version… and gold necklace version here / Earrings: J.Crew, similar here (More affordable!) / Necklace: Paradise, almost exact here… Also loving this monogrammed necklace in tortoise shell! And this monogrammed ring in gold? Never going to happen, but I'm in love! / Sandals: Jack Rogers, same in white here, also loving the cork version (which I feel like I talk about ALL the time… sorry!), and the navy/white version (Swoon, swoon, swoon!)… New obsession: Nantucket gold version
Deciding on a honeymoon location is tough! You think to yourself, "Self, I only get one honeymoon. It better be special." Initially, Mitch and I had decided on not going on one, simply because we were getting married in the summer. We love beaches, but why travel to a beach when one's parents live on the beach? Granted, the Jersey Shore isn't quite as beautiful as tropical locations, but still! Seemed a bit silly to us.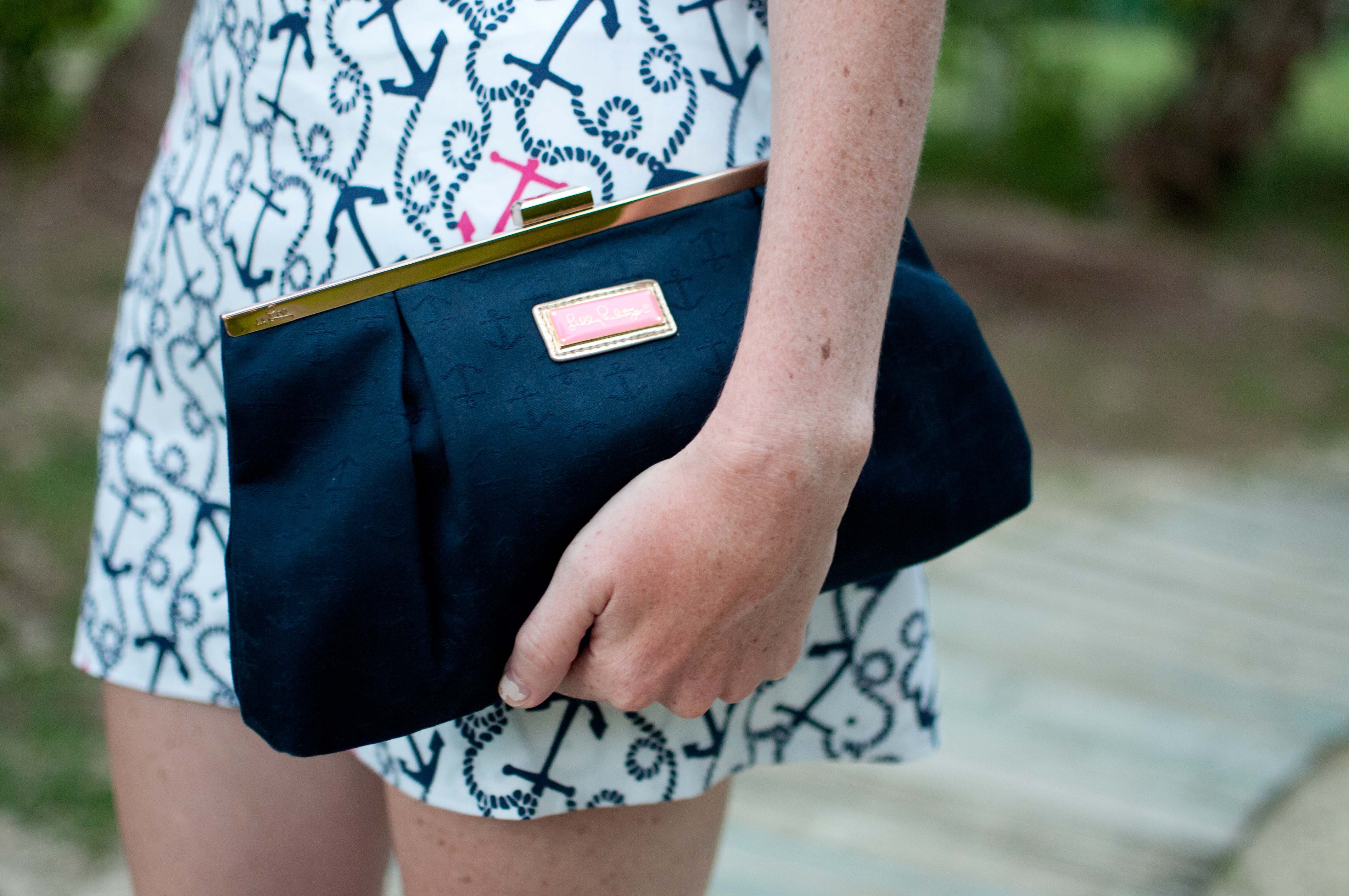 It was my adorable Grammie who, upon hearing that we weren't planning on going, said to us, "Live a little." (Love her!) So we completely credit our whole wonderful honeymoon experience to her! Thanks, Gram! (By the way: I have the most fashionable grandmother on the planet. Talk about classy and glamorous!)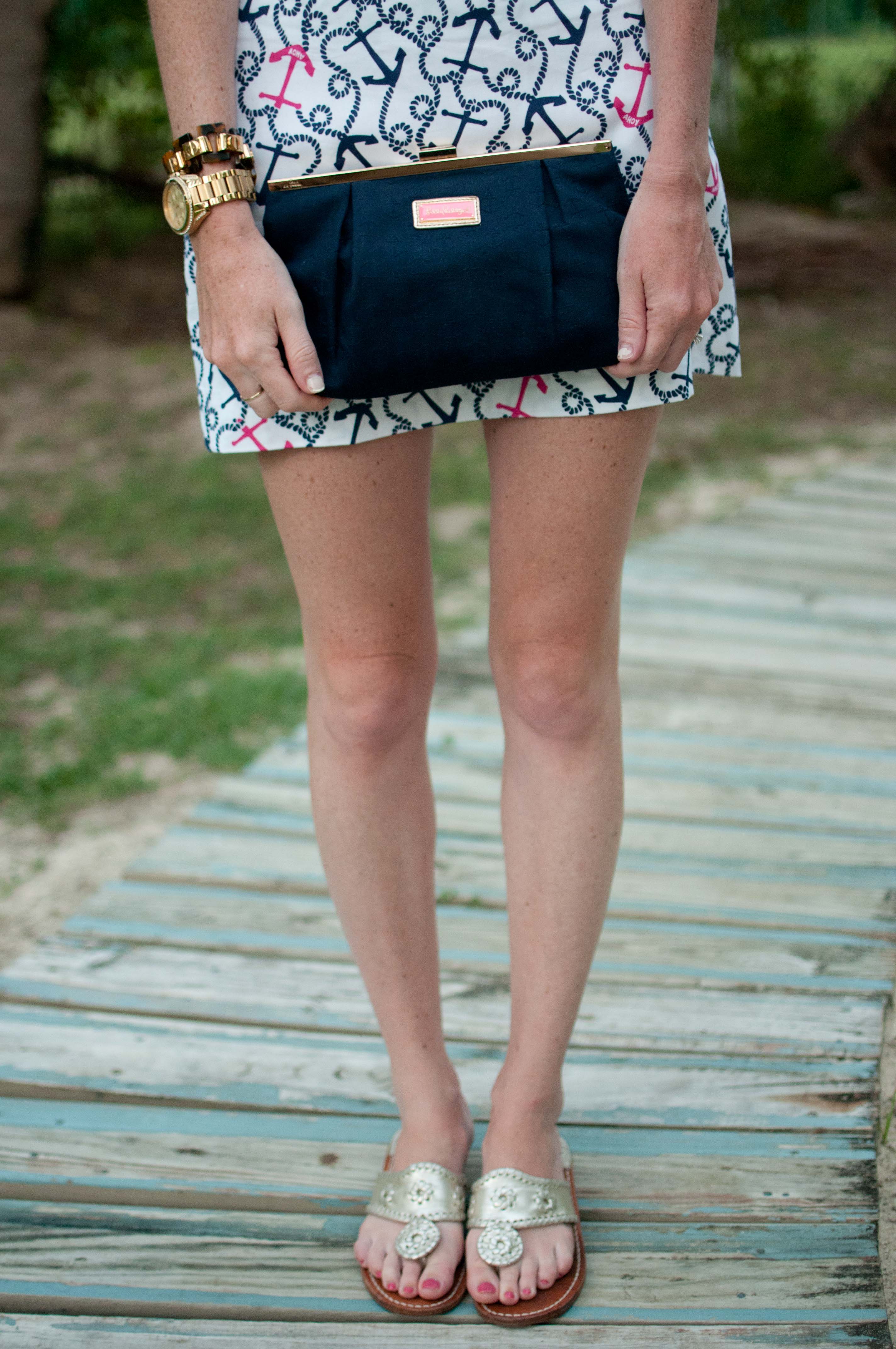 And Grammie was right, after all. It's not something you can go back and redo! So, we put on our thinking caps. Having both done the resort thing in the past, we knew we wanted to go someplace different: someplace that was both culturally authentic and relatively remote. We also wanted an experience that wouldn't break the bank. (Weddings are expensive!) We wanted to enjoy our honeymoon, and not worry about costs. Additionally, we wanted a pretty beach. We're beach bums, through and through. ;) The answer? Culebra!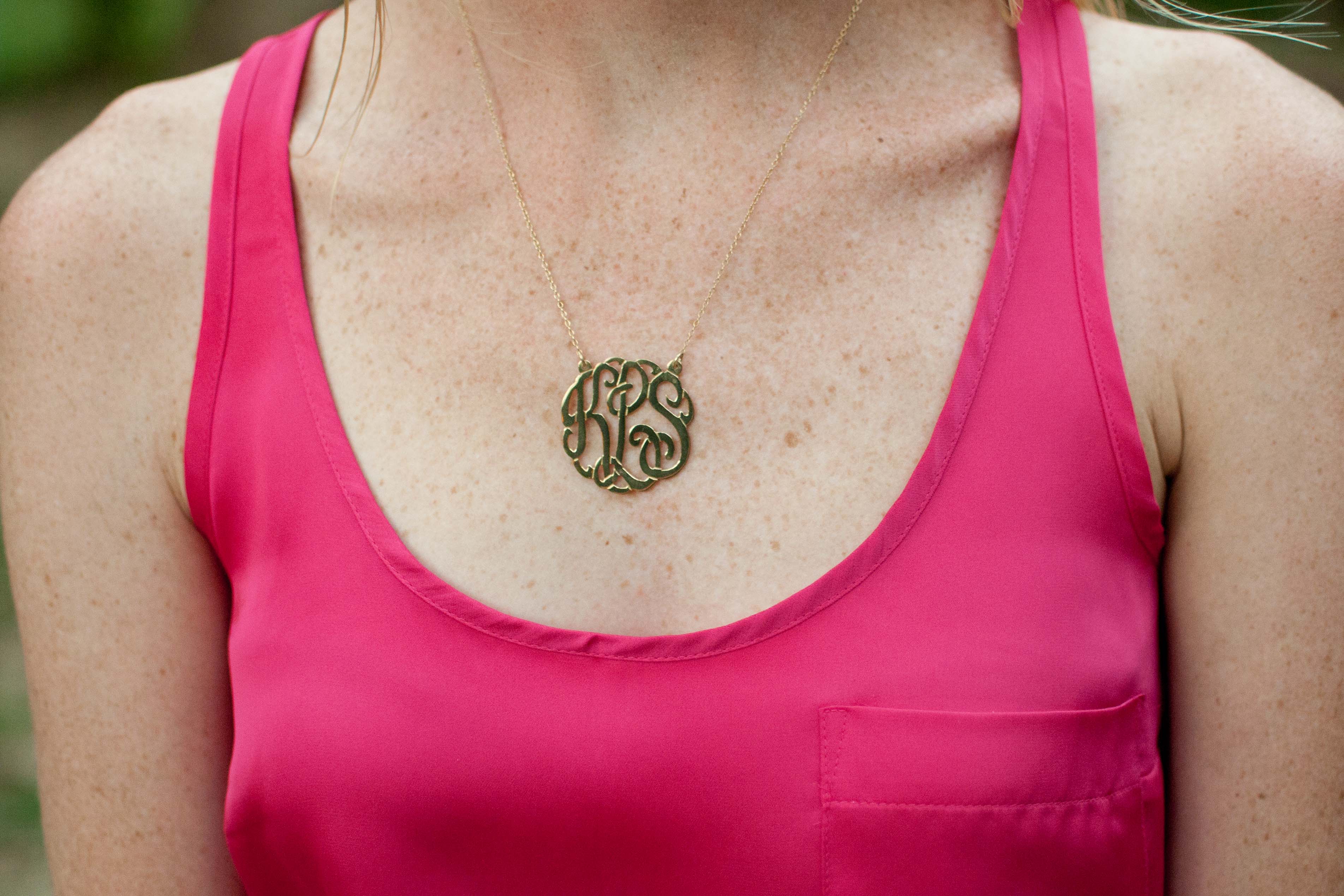 As Culebra and Vieques are part of Puerto Rico, you can fly domestically on the cheap. (Mitch and I were actually able to use vouchers we'd acquired the previous year. Woo! Free flights! Long story, but Mitch volunteers our seats any time he can in exchange for flight vouchers. He's been flying free for years.) You also don't have to deal with passports, changing your money, or crazy cell phone/GPS charges.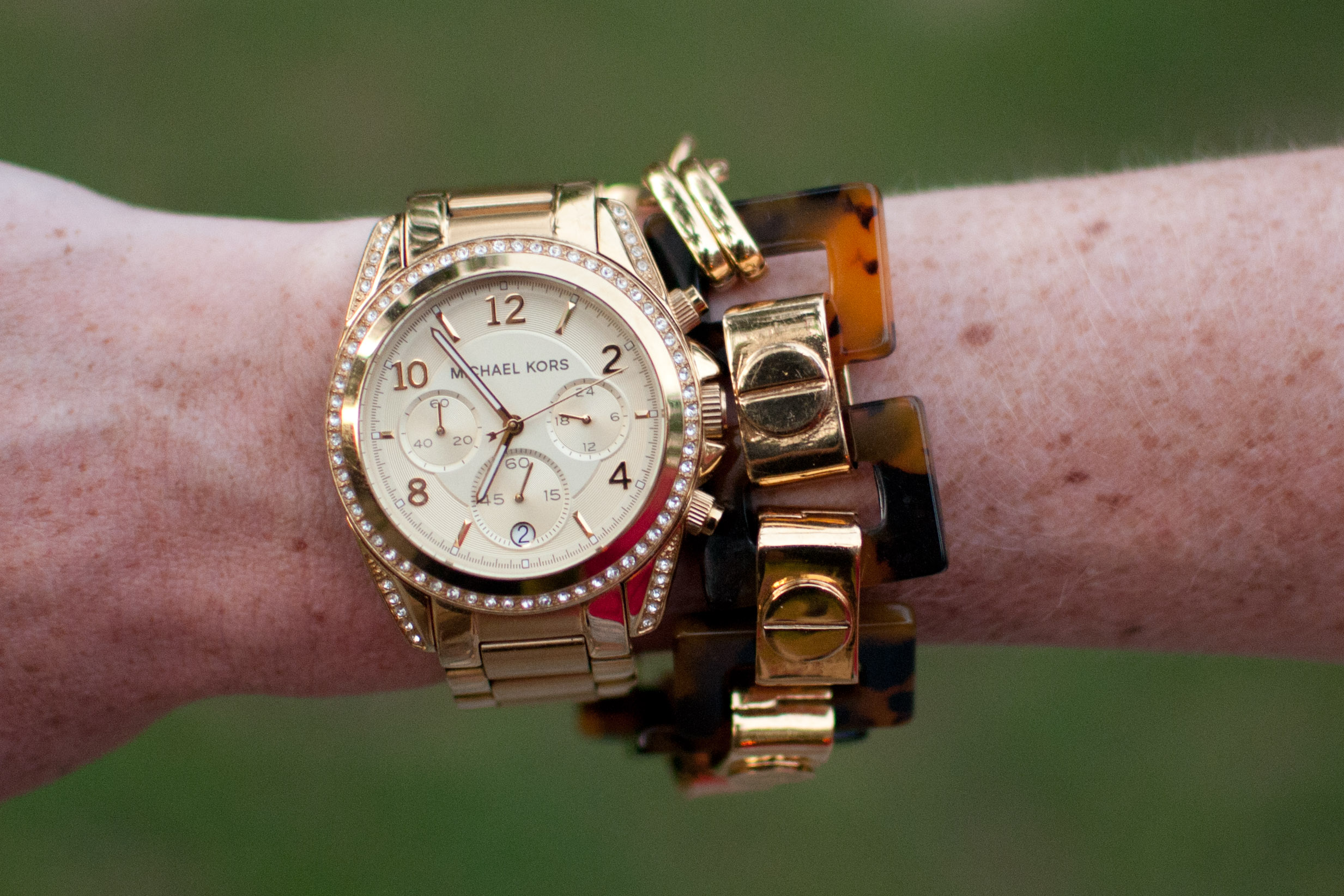 You fly into San Juan, which–depending on where you're coming from–can be next to nothing for a trip to the Caribbean. (I've seen roundtrip flights for as low as $250.) Once you get in, you take a 45-minute, $80 cab ride to Fajardo (share with other people, and it's reasonable!), and take the one- to two-hour ferry ($2.50… No joke!) to the island. Sure, the ferry takes a while… but remember that you're in the Caribbean! It's gorgeous! N.B. — There are also tiny planes that fly from San Juan to Culebra. (If you've flown to Nantucket before, same deal. Six-passenger planes.)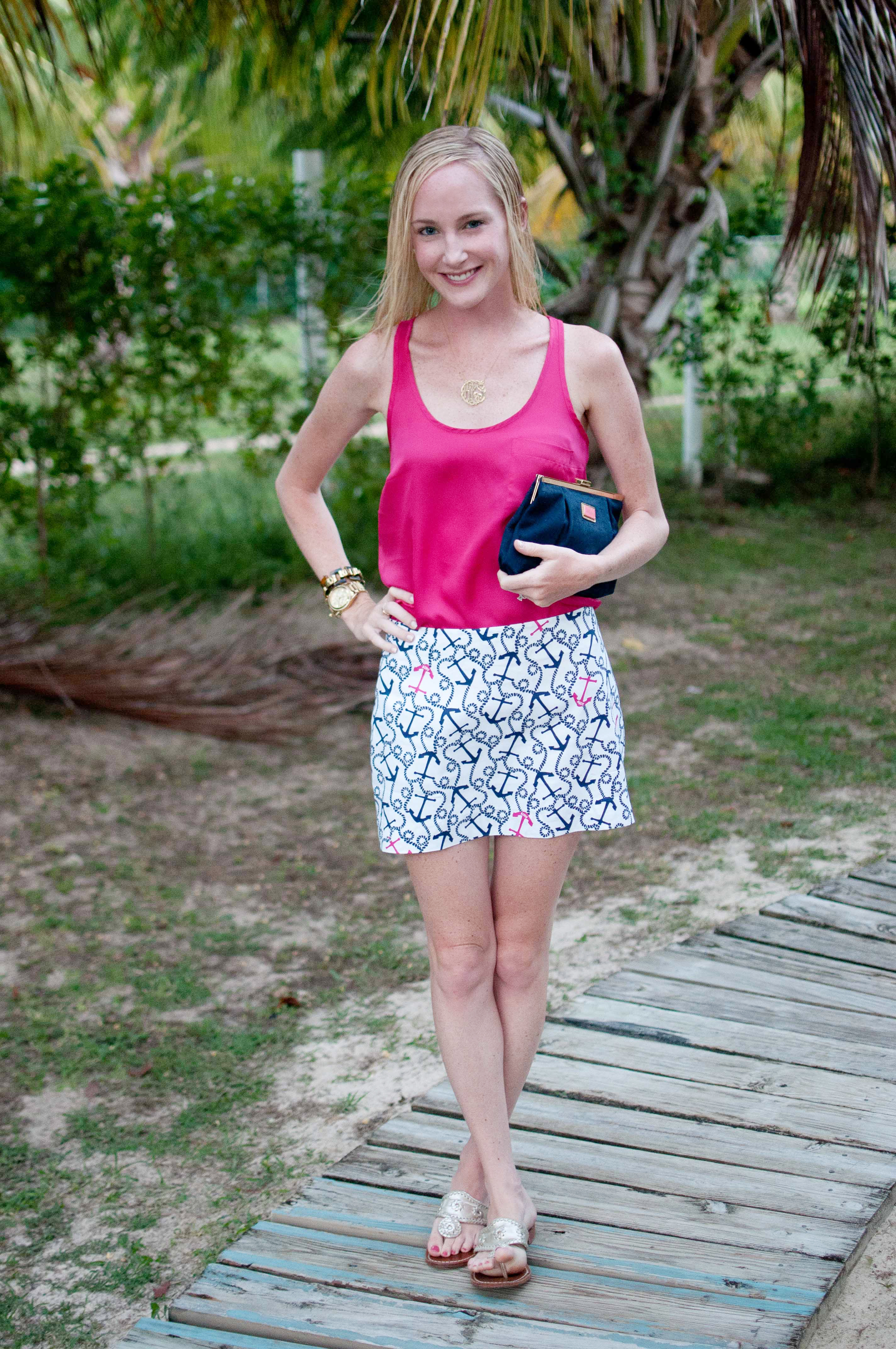 And let me tell you: it's remote! Maybe I'm living under a rock, but I'd never heard of Culebra before! While there, we seriously ran into the same people dozens of times. I loved that. There are no major hotels, and therefore not an overwhelming amount of tourists coming through. And most of the people living on the island were born and raised there. (Pretty cool, right?) Restaurants and lodging are cheap, too. In my opinion, it's the low-key, down-to-earth, inexpensive hidden gem of the Caribbean.
So the next time you're thinking about getting away–or going on a honeymoon ;)–consider Culebra! Loved it.
Skirt: Lilly Pulitzer (Sold out), but loving this newer Lilly anchor skirt! / Top: Old Navy (Old), similar here / Clutch: Lilly Pulitzer (Sold out), similar styles available here through eBay / Watch: Michael Kors / C.Wonder (tortoise), similar here in the lighter version and the gold version… and gold necklace version here / Earrings: J.Crew, similar here (More affordable!) / Necklace: Paradise, almost exact here… Also loving this monogrammed necklace in tortoise shell! And this monogrammed ring in gold? Never going to happen, but I'm in love! / Sandals: Jack Rogers, same in white here, also loving the cork version (which I feel like I talk about ALL the time… sorry!), and the navy/white version (Swoon, swoon, swoon!)… New obsession: Nantucket gold version