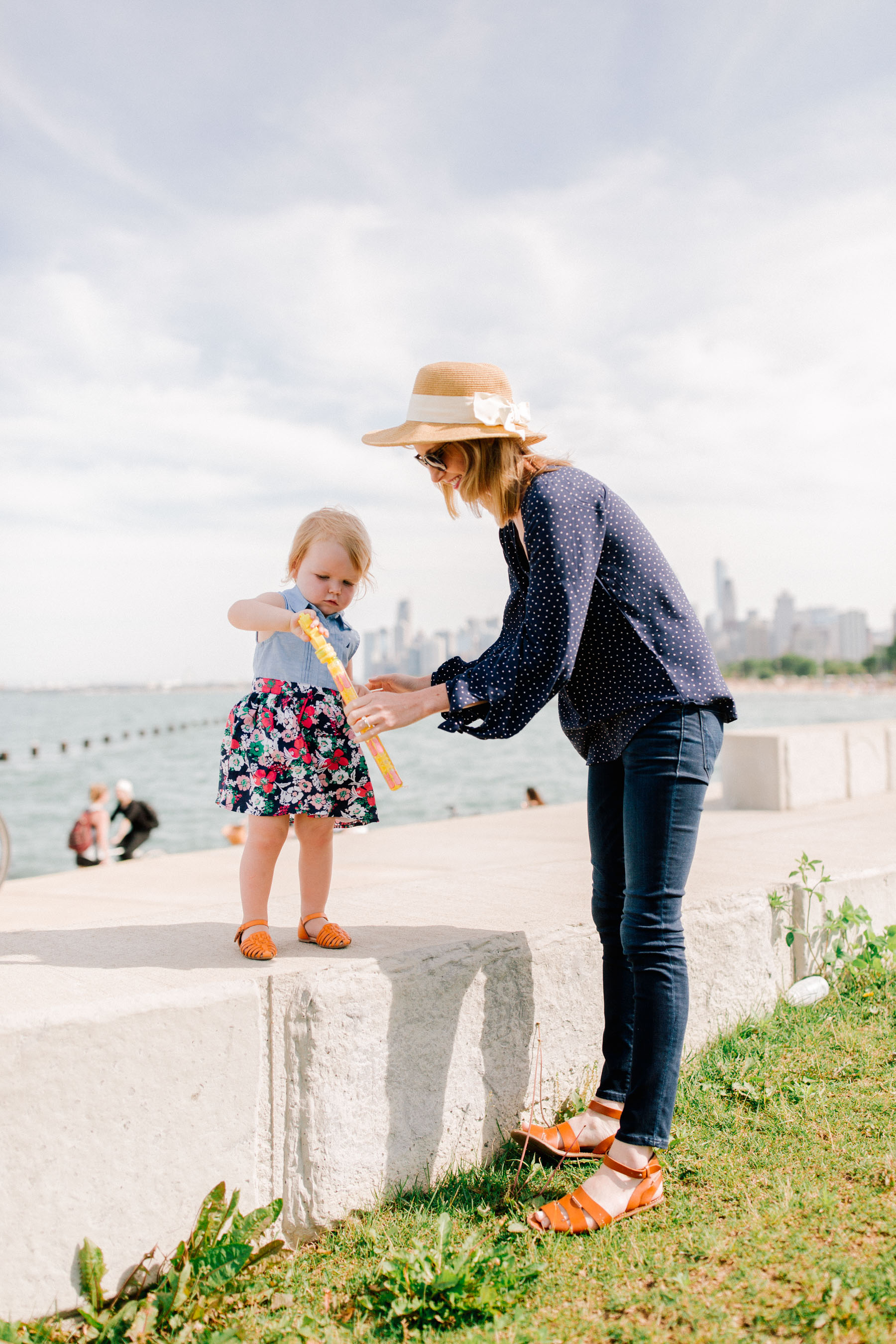 Navy Polka Dot Top (Size down.) / Packable Bow Hat (It's the BEST. You can literally punch it into your bag and then steam it back to life.) / Favorite Skinny Jeans (Worth every penny. They run TTS.) / Favorite Brown Leather Sandals (Mine are old, but this is my current favorite pair. I have them in white. Amazingly soft and no break-in time.) / White Denim Jacket / Emma's Dress and Sandals (Seriously; Nautica toddler dresses are the BEST and so affordable via Amazon!)
Mitch and I found this bubble wand–clearly from Easter 😂–in the hallway closet over the weekend, and decided to bust it out on the lake at the Fullerton Beach location, which is walkable from our home.
(We also had lunch at Theatre on the Lake–a place we'd been meaning to try since it opened in the fall. If you live in Chicago, go. We just got a burger, fries and the burrata, but the food and atmosphere were amazing! We've already made plans to go back for our anniversary. See more here.)
Anyway, we blew bubbles (Emma's current obsession) and played in the grass for a couple of hours, and then moseyed over to Roscoe Village to have dinner in the park with Emily and Doug and their girls. It was such a lovely, relaxing day with family and friends. And I know I bring this quote up every summer, but let me just leave this on the internet:
In that latitude, the temperature flirted with a hundred degrees for a few of the dog days but to a child, it can hardly ever be too hot. I liked the sun licking the backs of my legs, and the sweat between my shoulder blades, and the violet evenings, with ice cream and fireflies, wherein the long day slowly cooled. I liked the ants piling up dirt like coffee grounds between the bricks of our front walk, and the milkweed spittle in the vacant lot next door. I liked the freedom of shorts, sneakers, and striped T-shirt, with freckles and a short hot-weather haircut. We love easily in summer, perhaps, because we love our summer selves.

– John Updike
Before I go, a few things about what I'm wearing:
Navy polka dot top: Obsessed. I splurged on this top a few weeks back when I fell in love with it in-store, and I've worn it a couple of times per week since. I'm all about investing in wardrobe pieces that'll stand the test of time, and I know this is one that I'll have in my closet for years to come. It's just so easy! It pairs easily with dark or white jeans (or dressier pants), and it's machine-washable. It's also super winkle-resistant and hangs perfectly. (I'm wearing an XS here, btw. It's meant to be a little loose, so I would go with your normal size or one size down because of that.) SUCH a winner, and definitely worth the investment.
Packable Bow Hat: Without a doubt, my favorite summer hat. I mentioned this in the product description, but I can literally punch it into my suitcase and then steam it back to life–bow included!–once I get to my destination. As a mom, I don't have time for things that are easily ruined. ;) Couldn't live without this hat!
Favorite Skinny Jeans: Considering buying another pair because I wear them so often. They're super soft, they're stretchy yet don't sag throughout the day, and they feature the perfect mid-rise cut. (Hate it when jeans pinch my middle, and these don't!)
White Denim Jacket: I love denim jackets but hate the Canadian tuxedo look. I grab this white denim jacket whenever I'm wearing dark jeans!
Leather Sandals: Mine are old, but I adore this newer pair. I have them in white. Super soft leather and again, no break-in time. Great walking sandals!
Nautica for Girls via Amazon: If you have kids, do yourself a favor and browse the selection! I've scored outfits for Emma for under $10! The prices are constantly changing, so look often. :)
Over and out!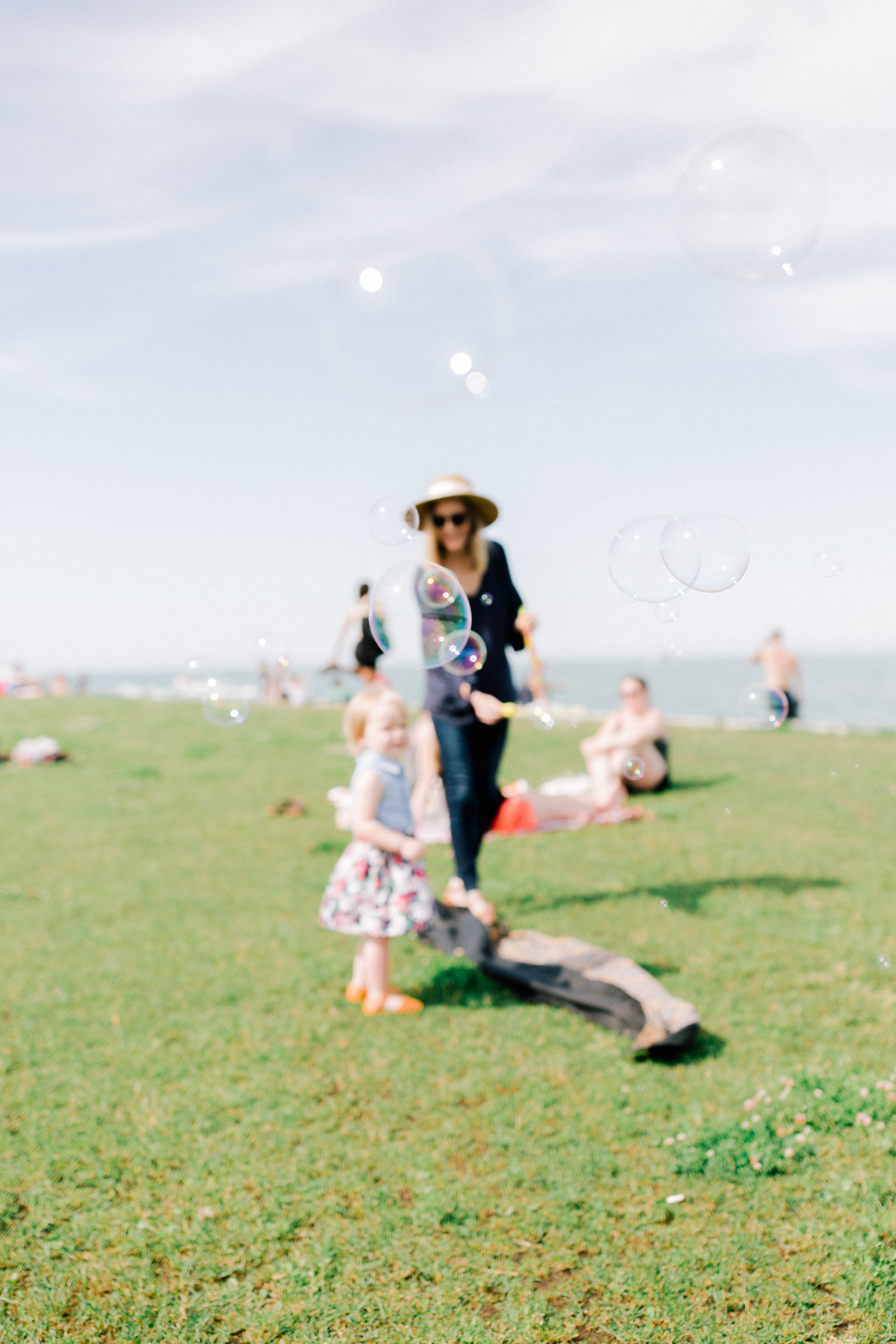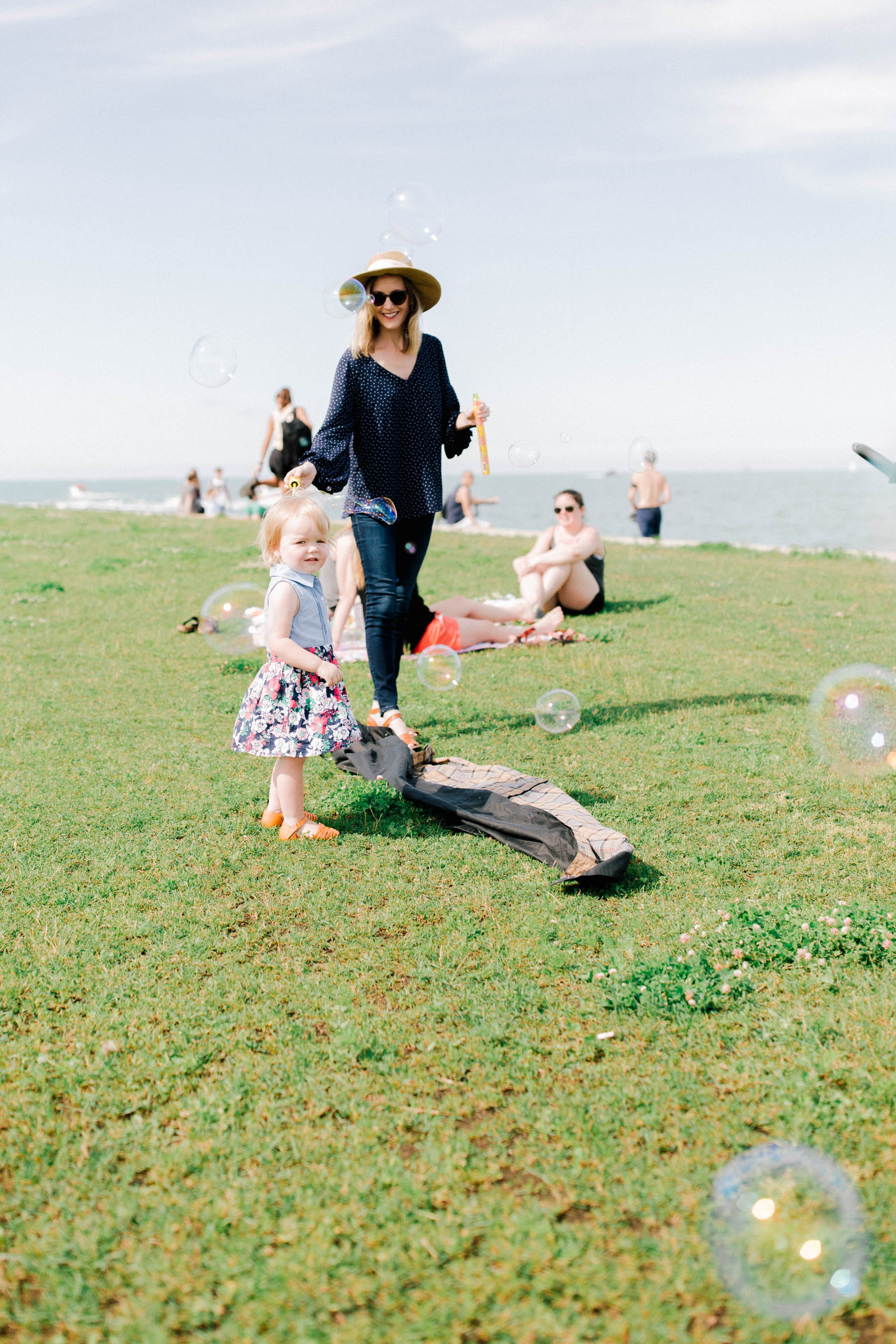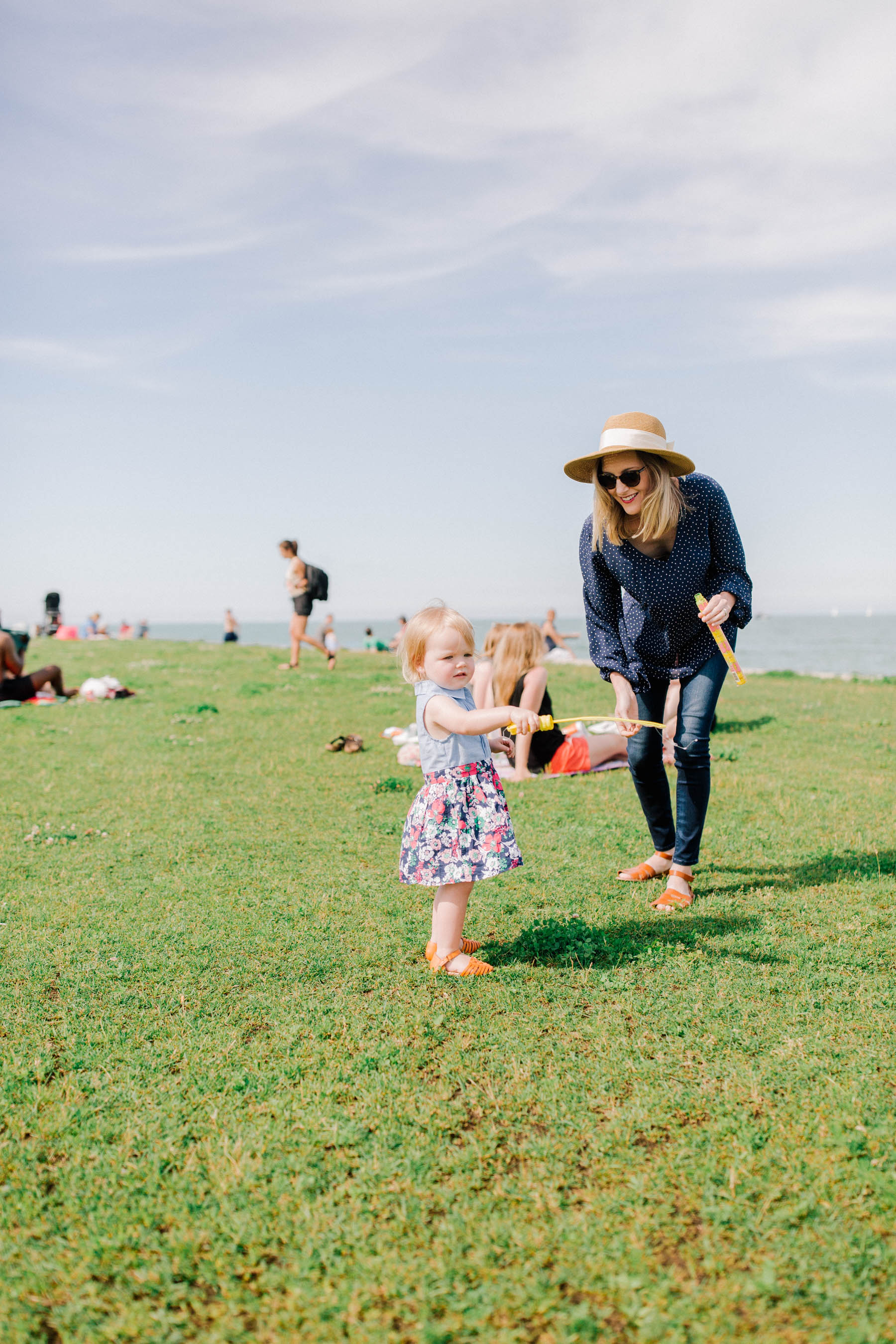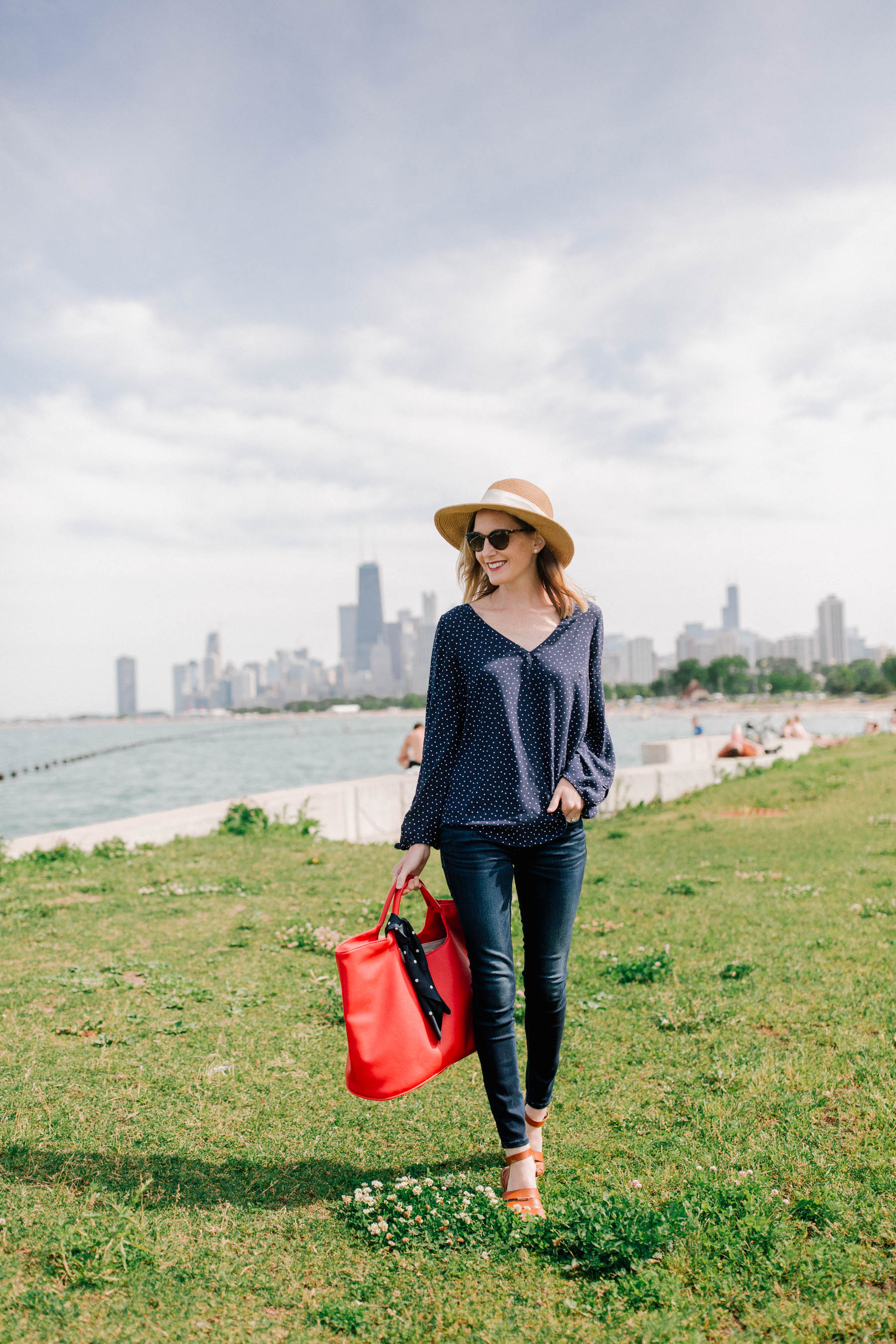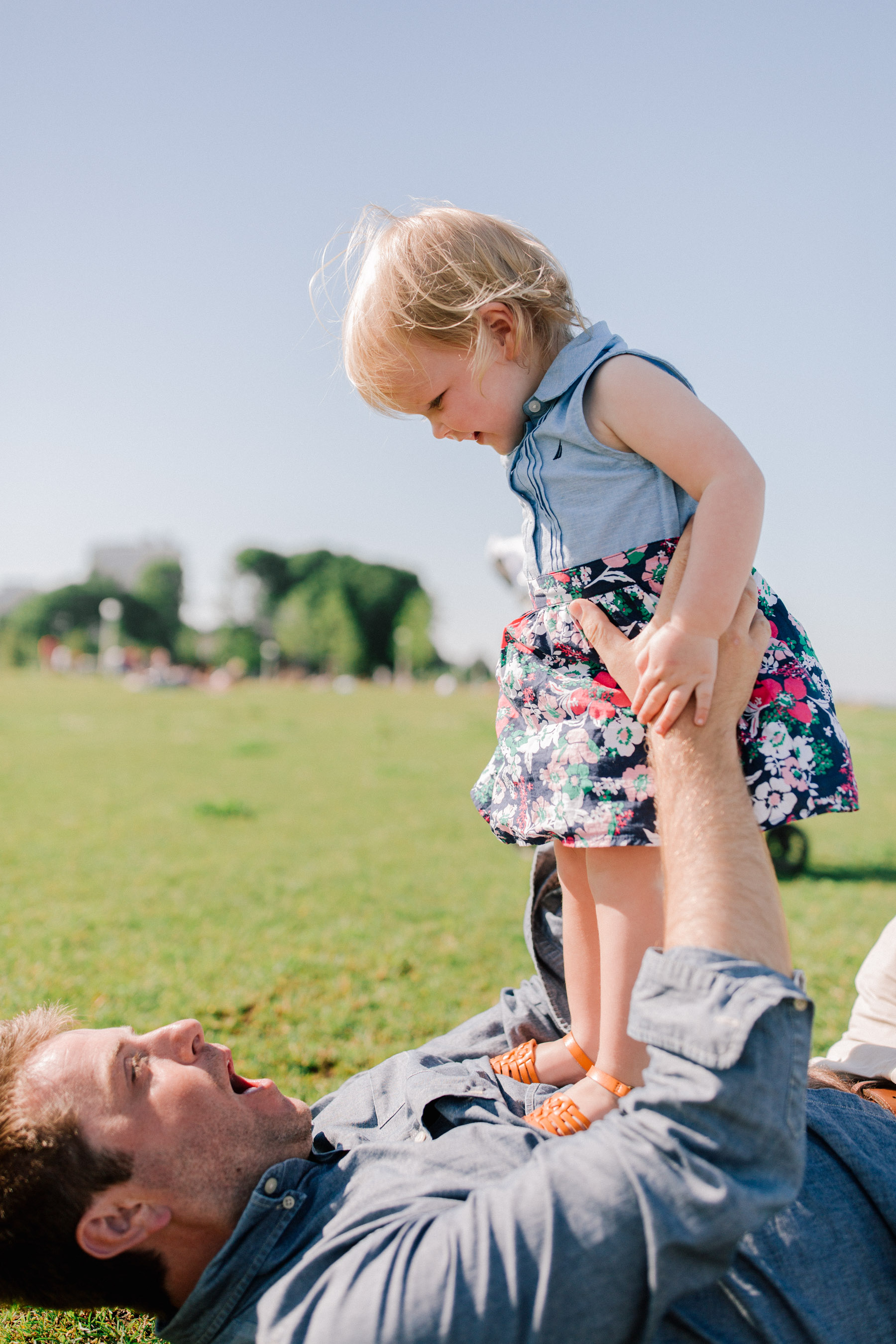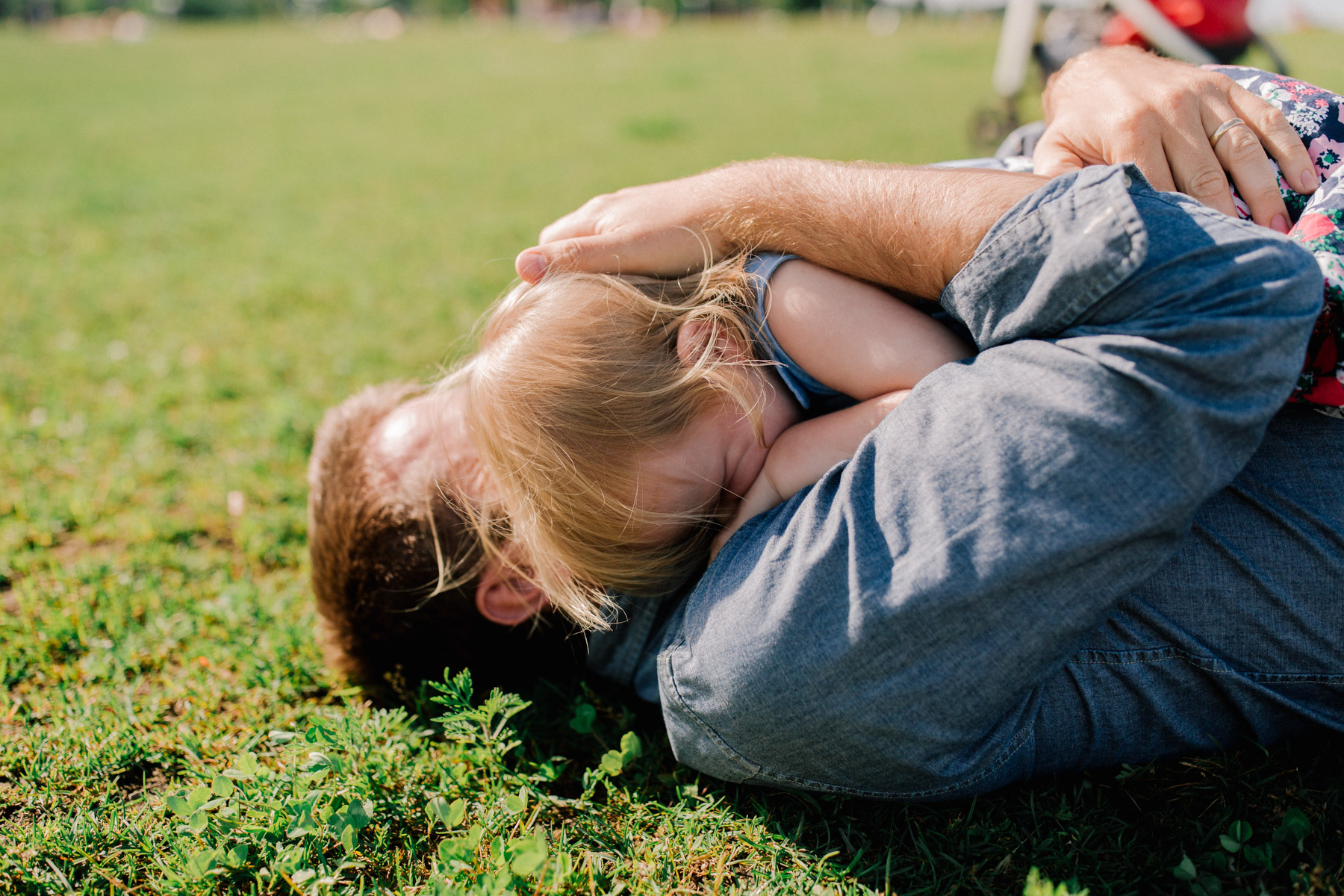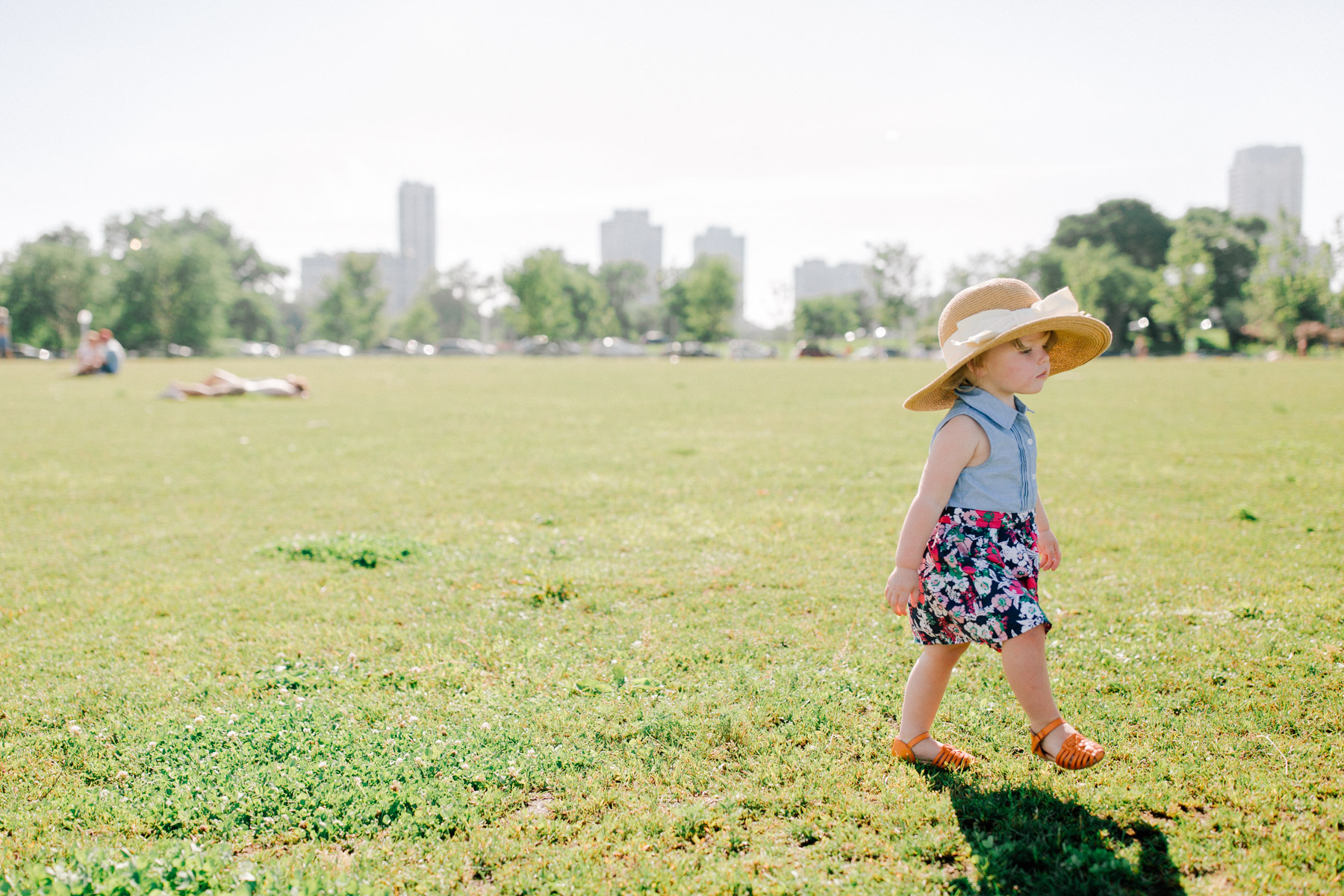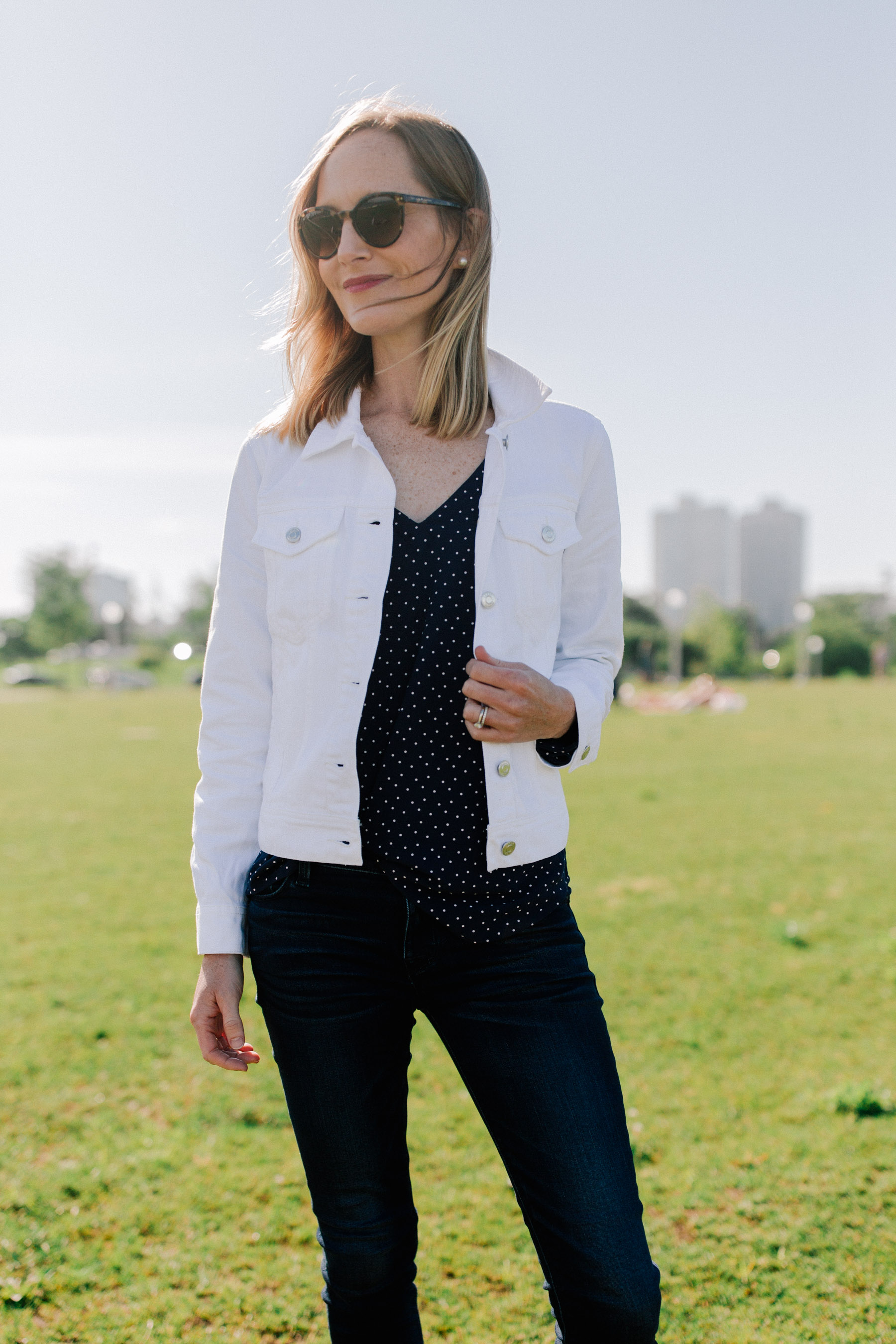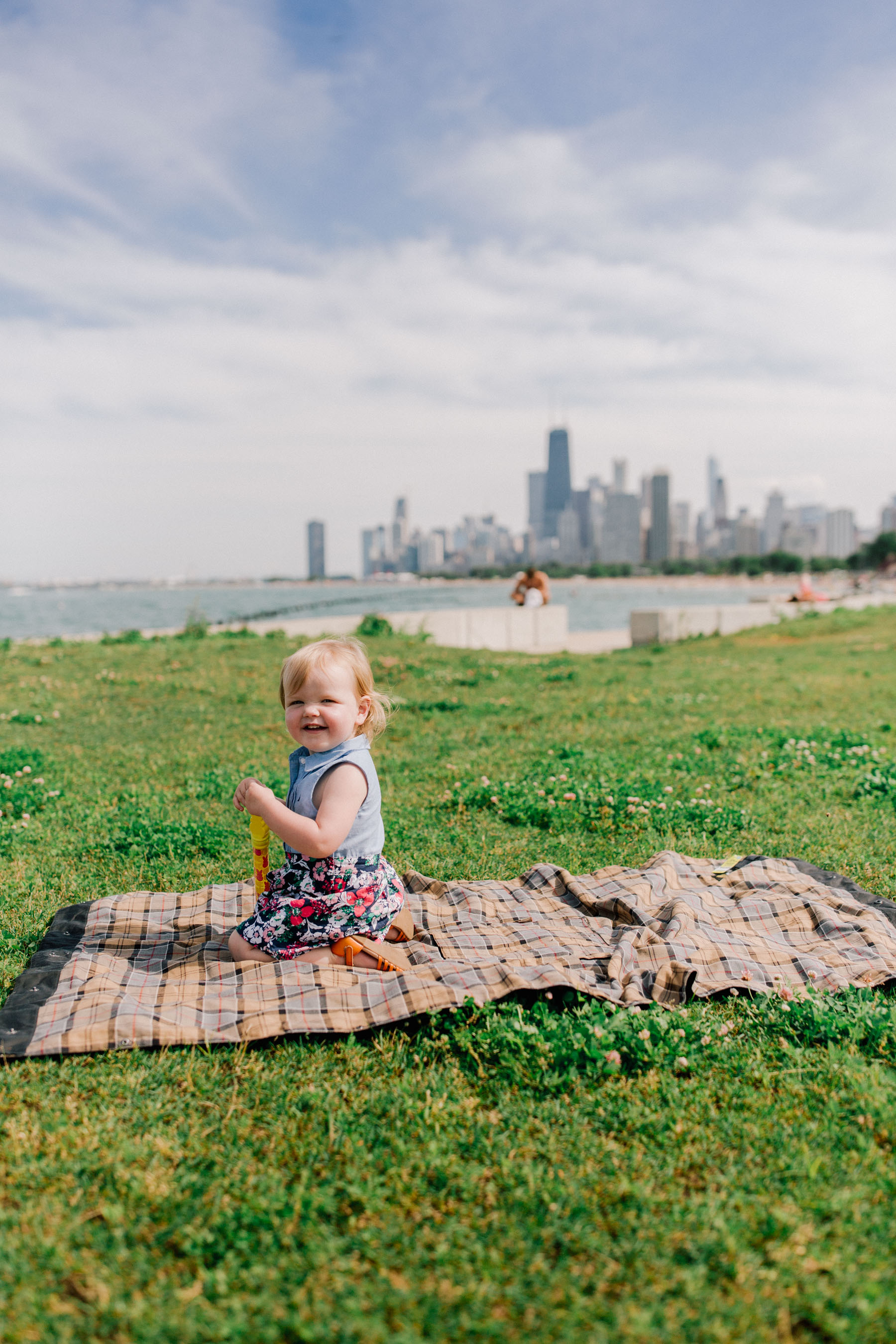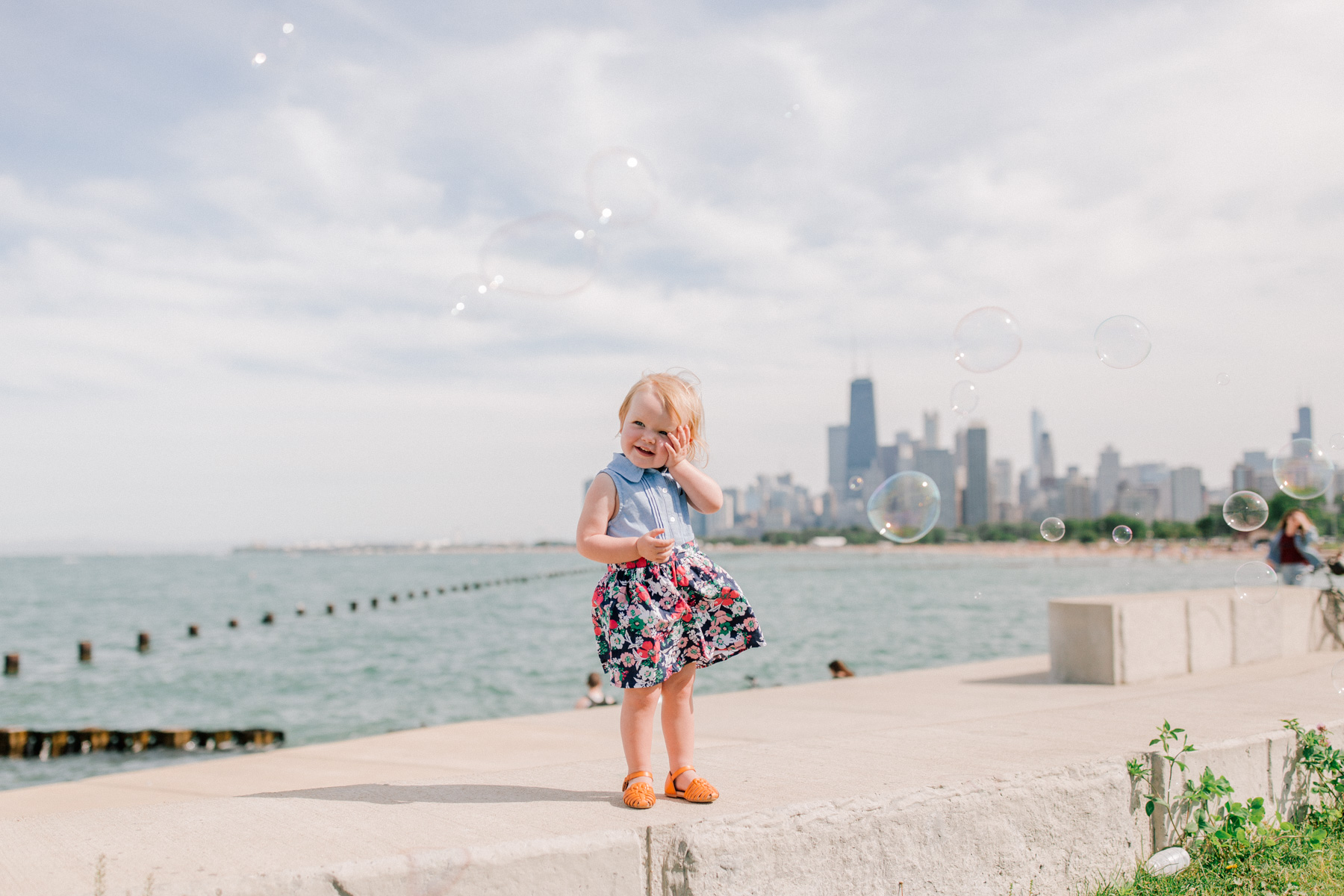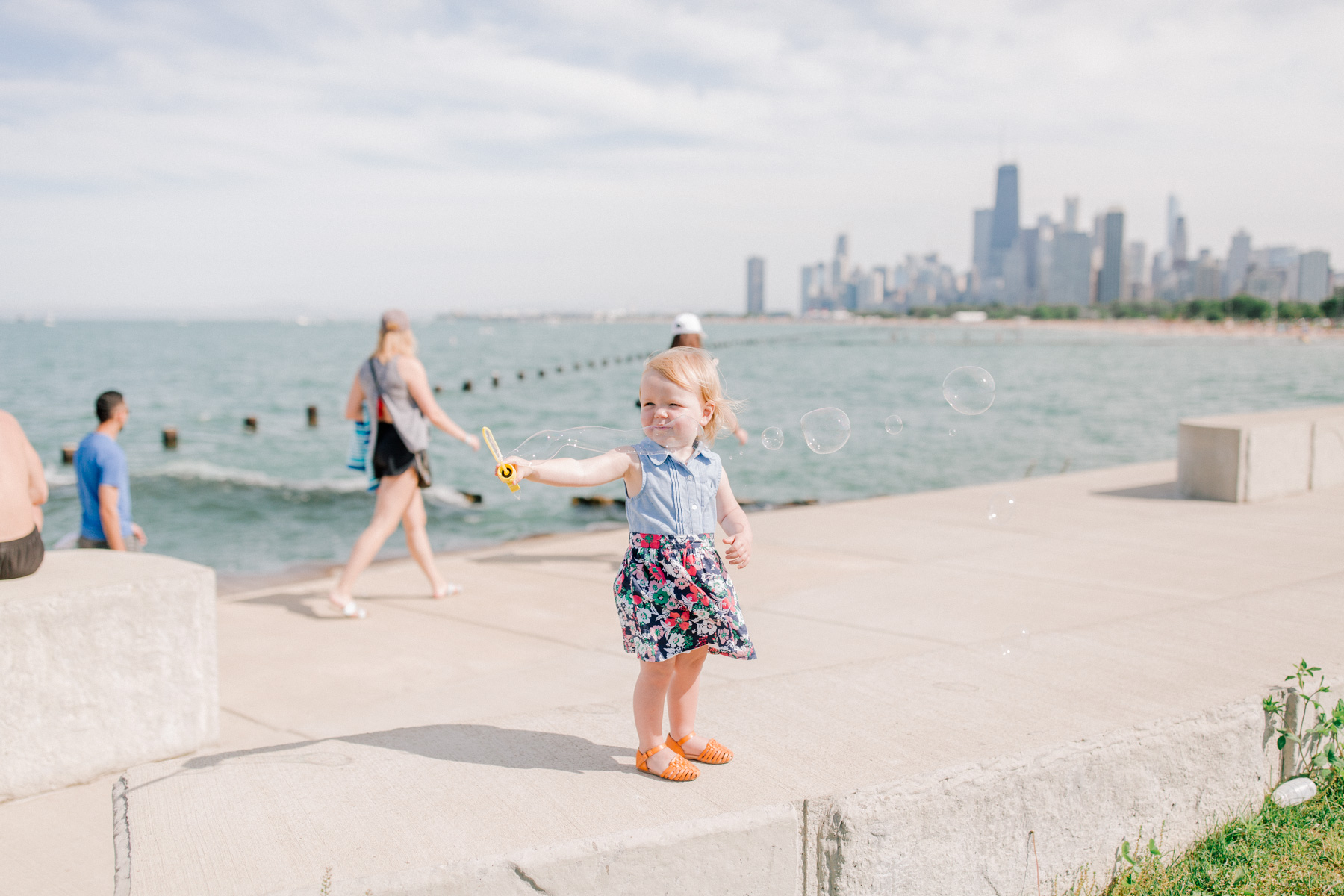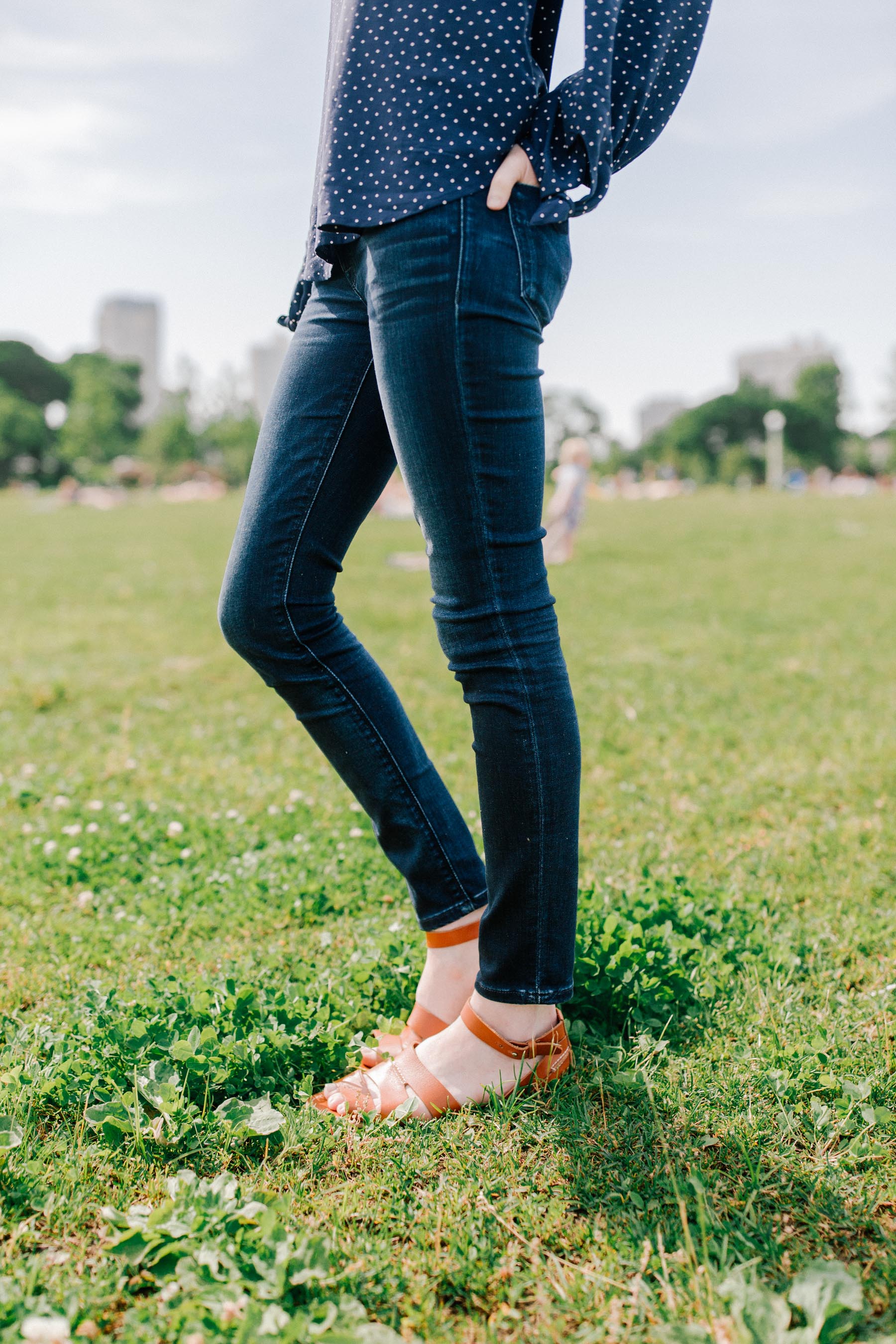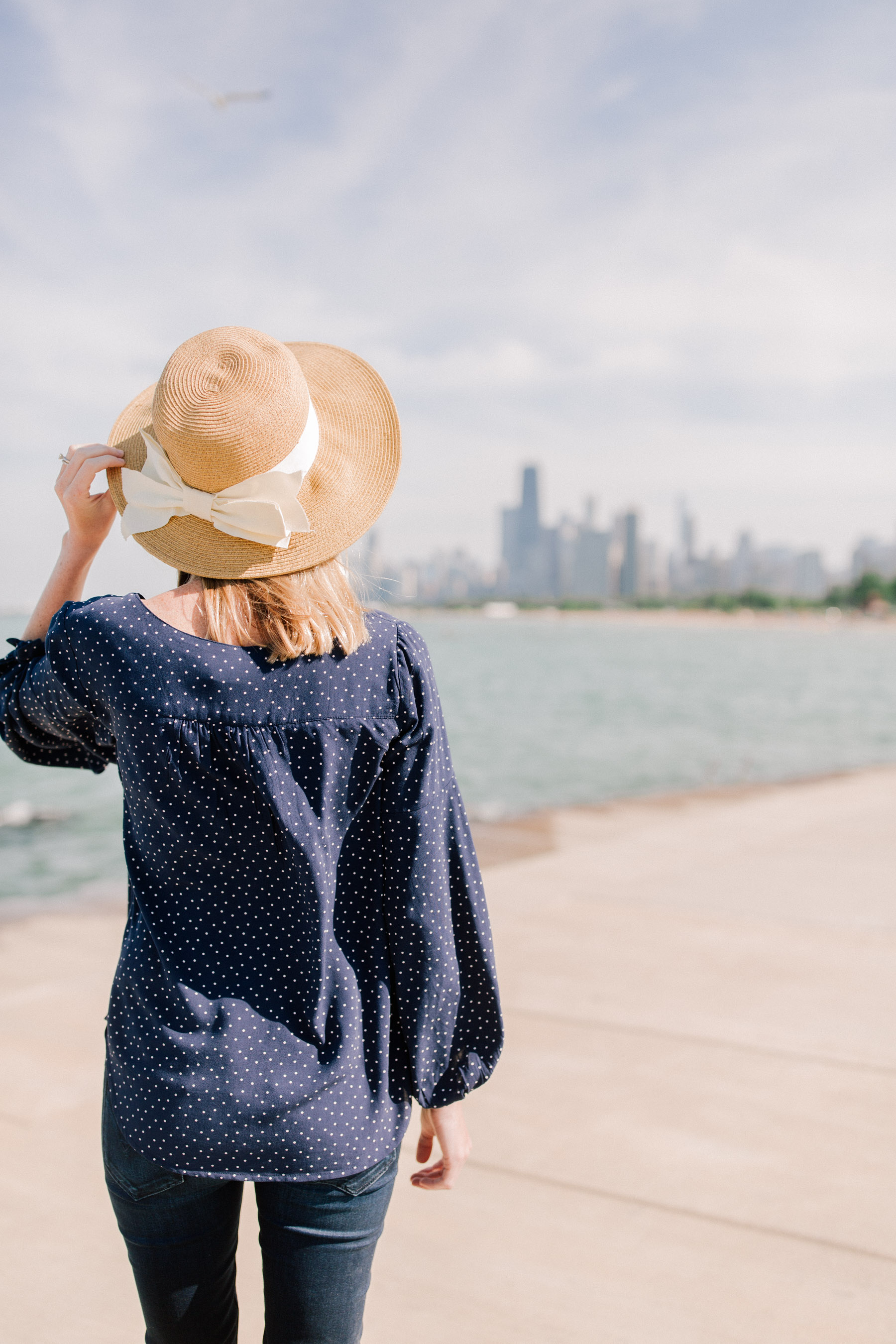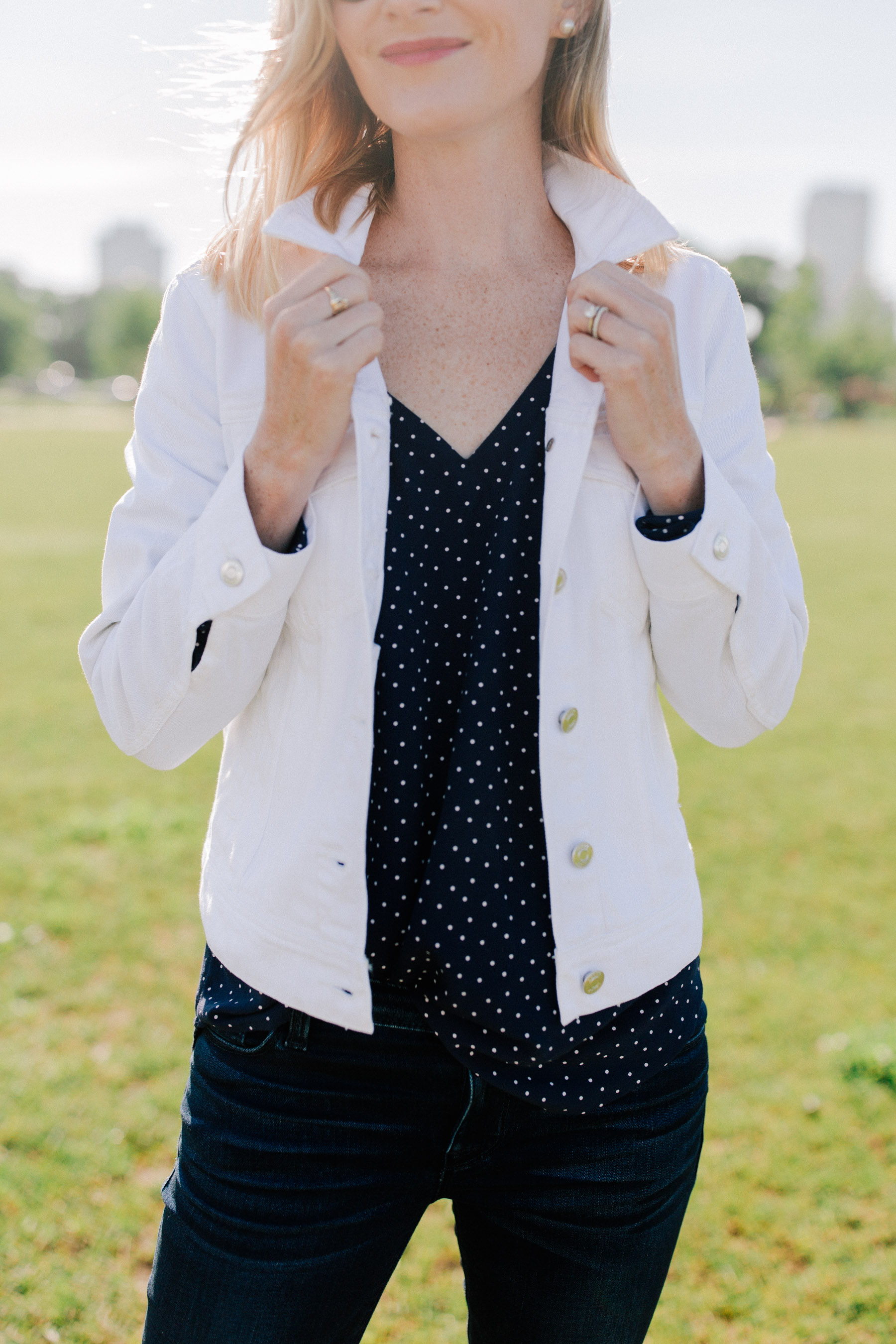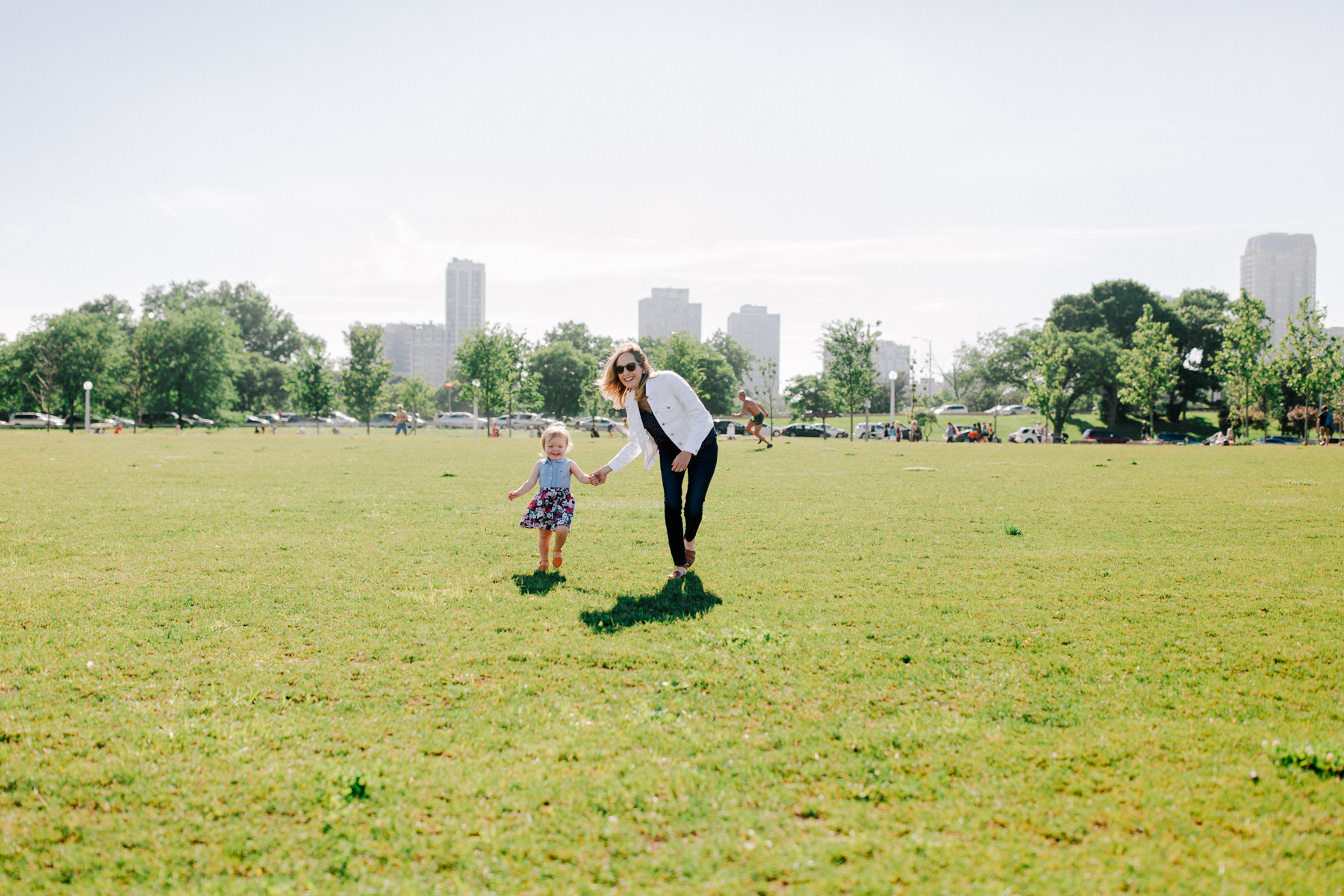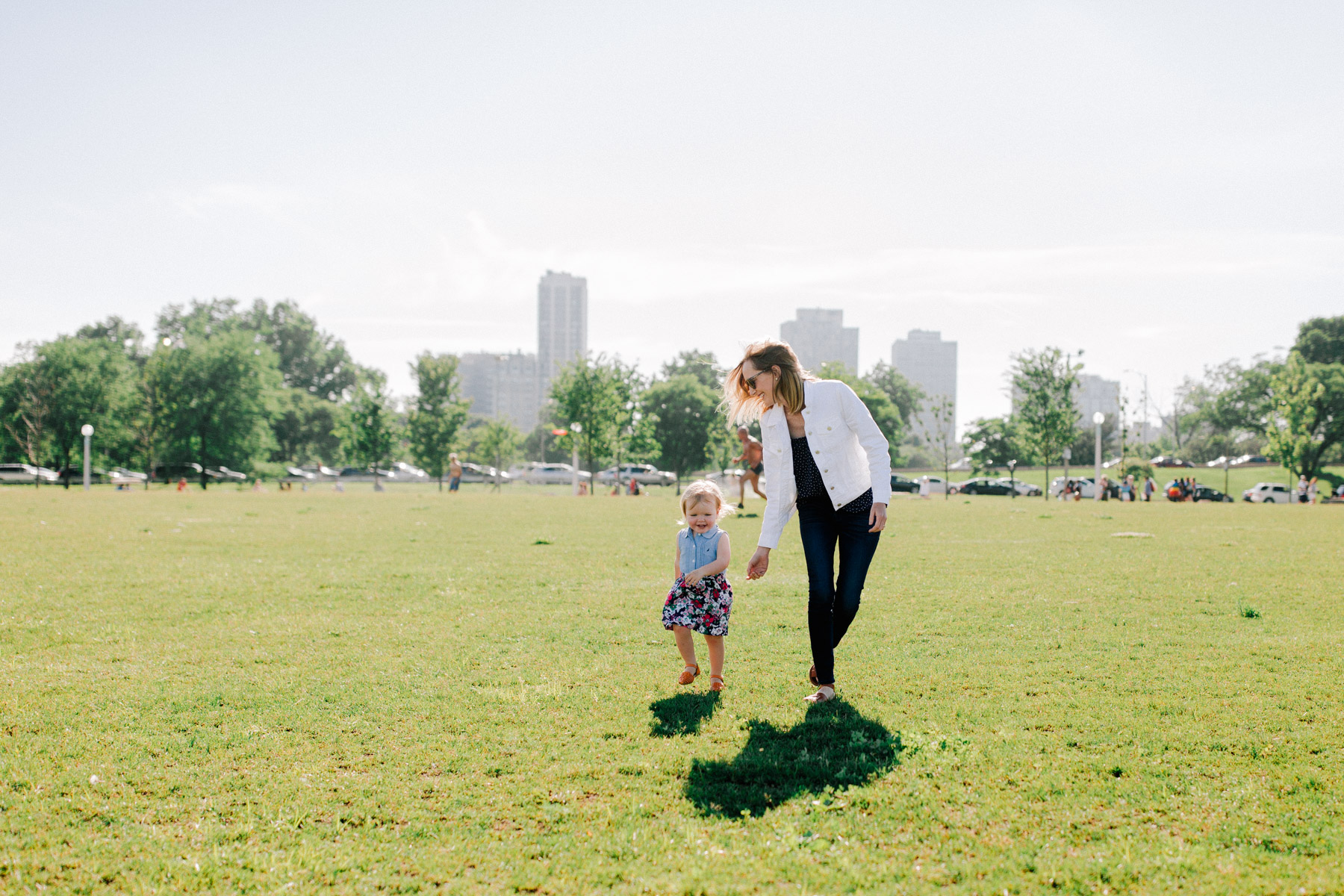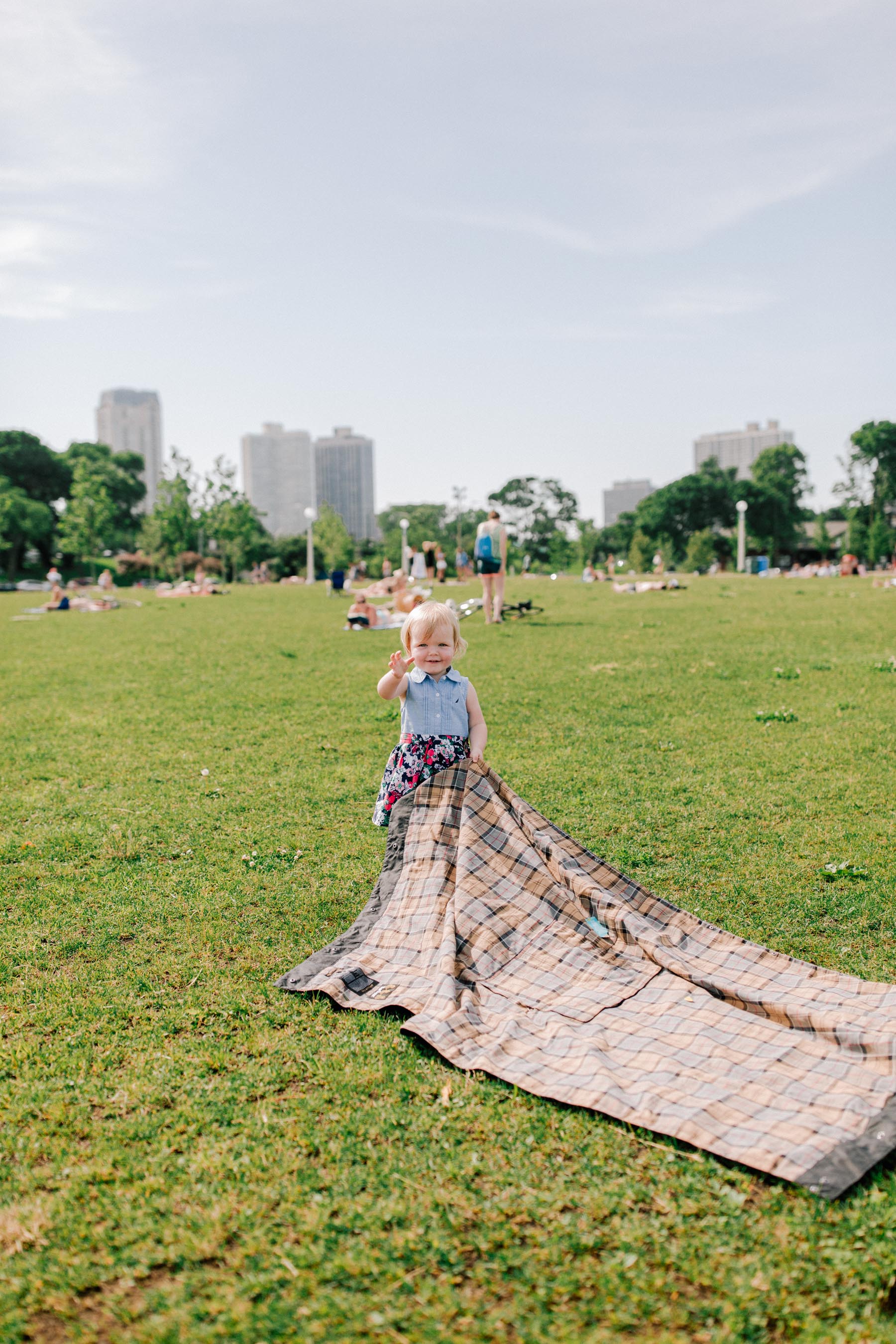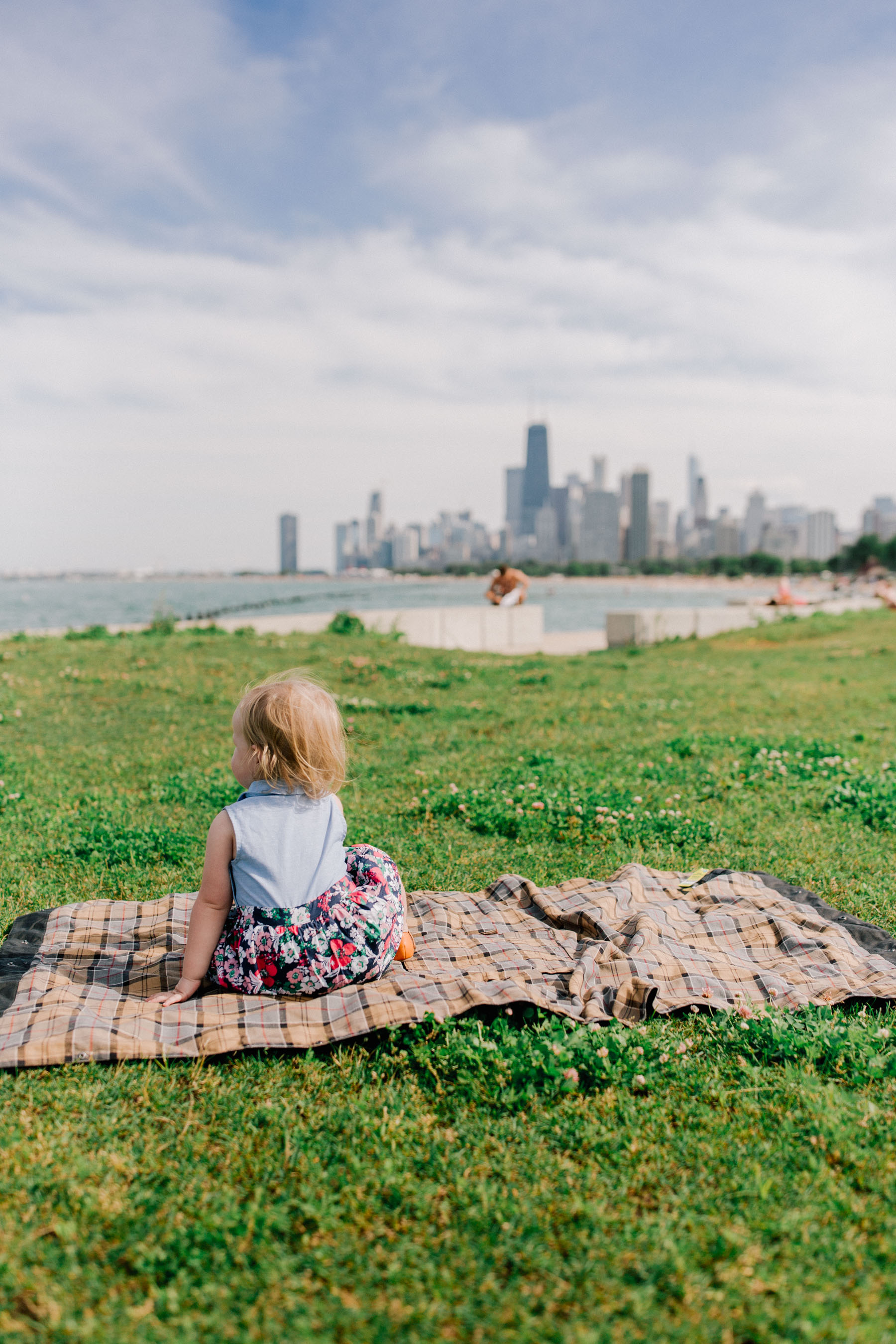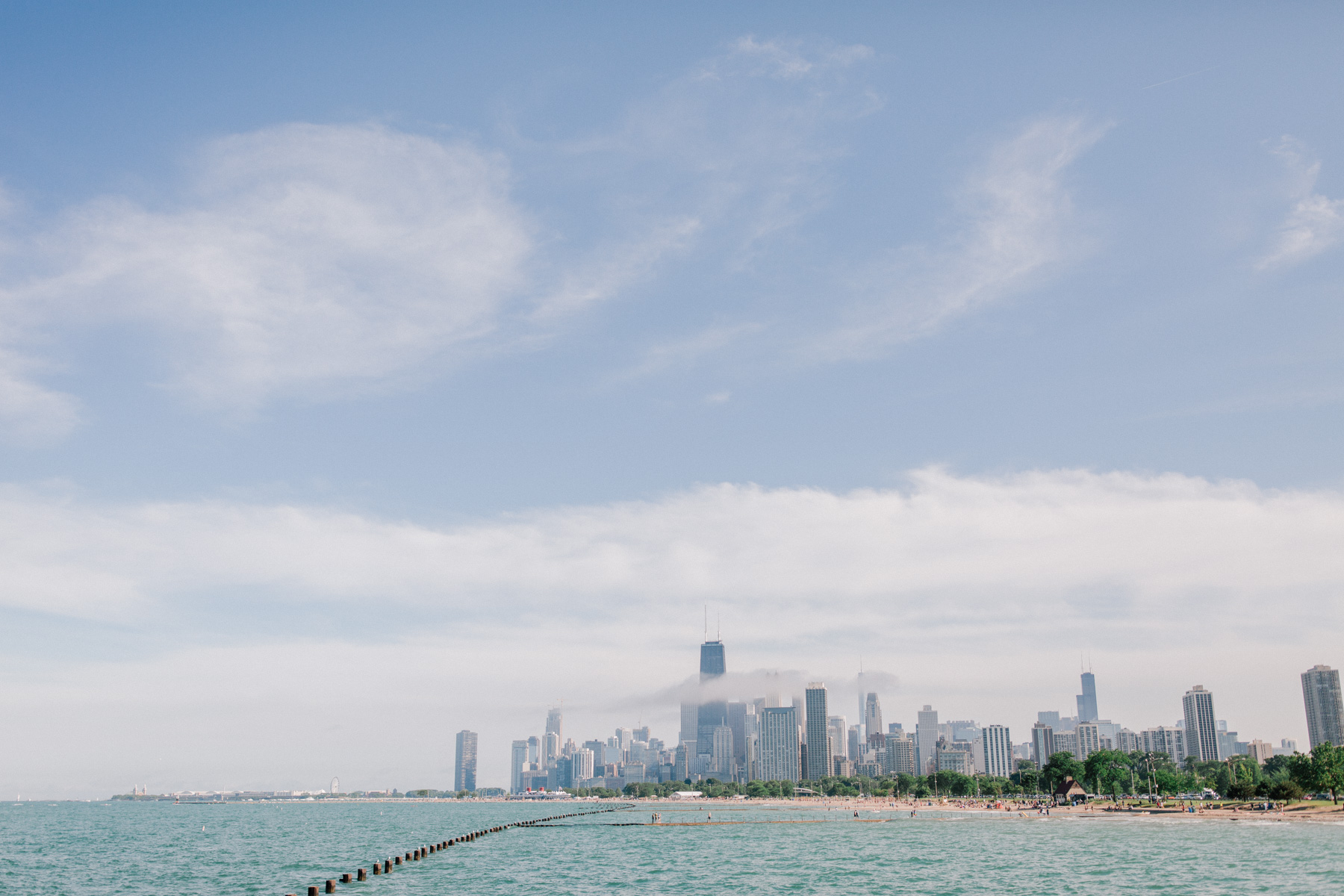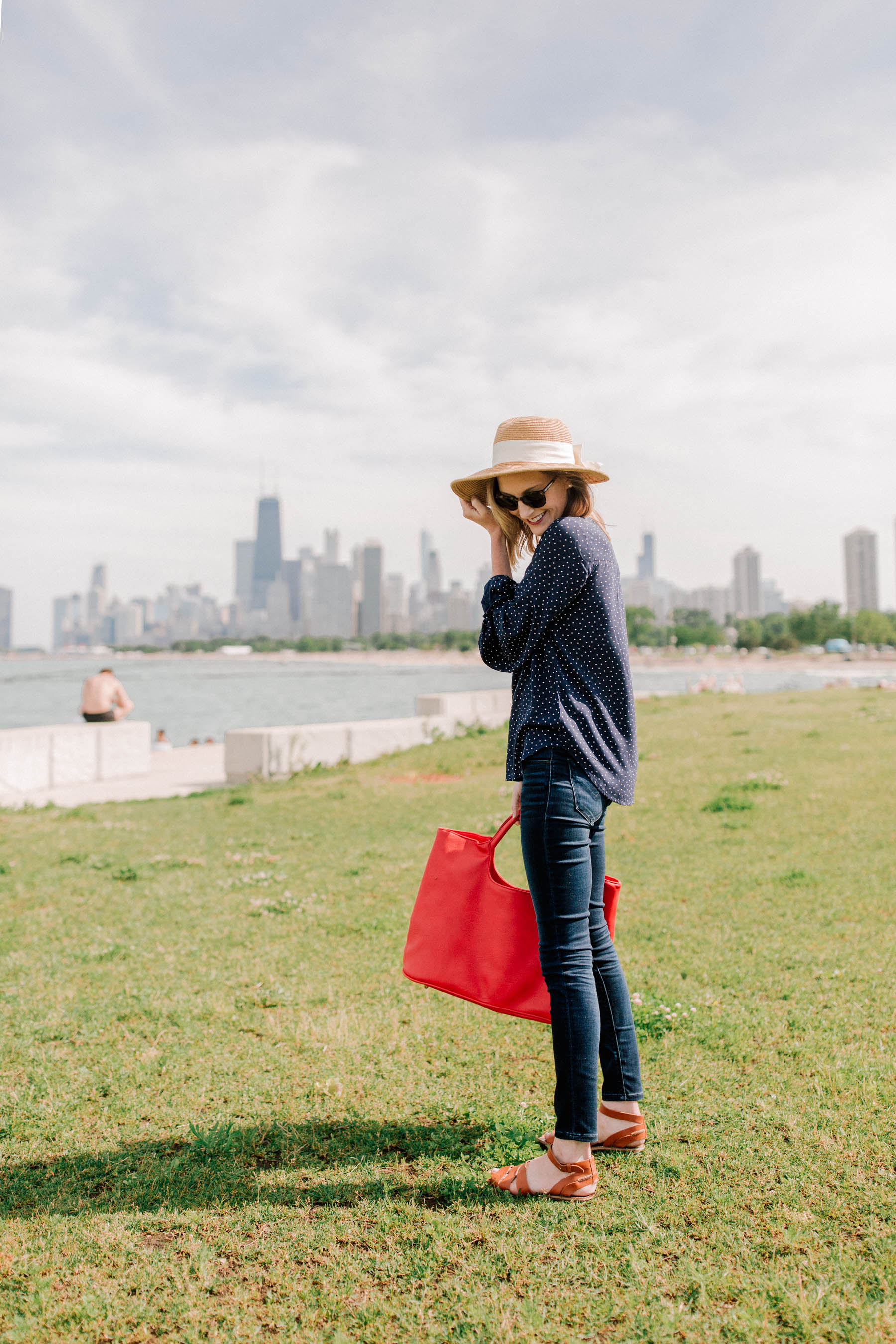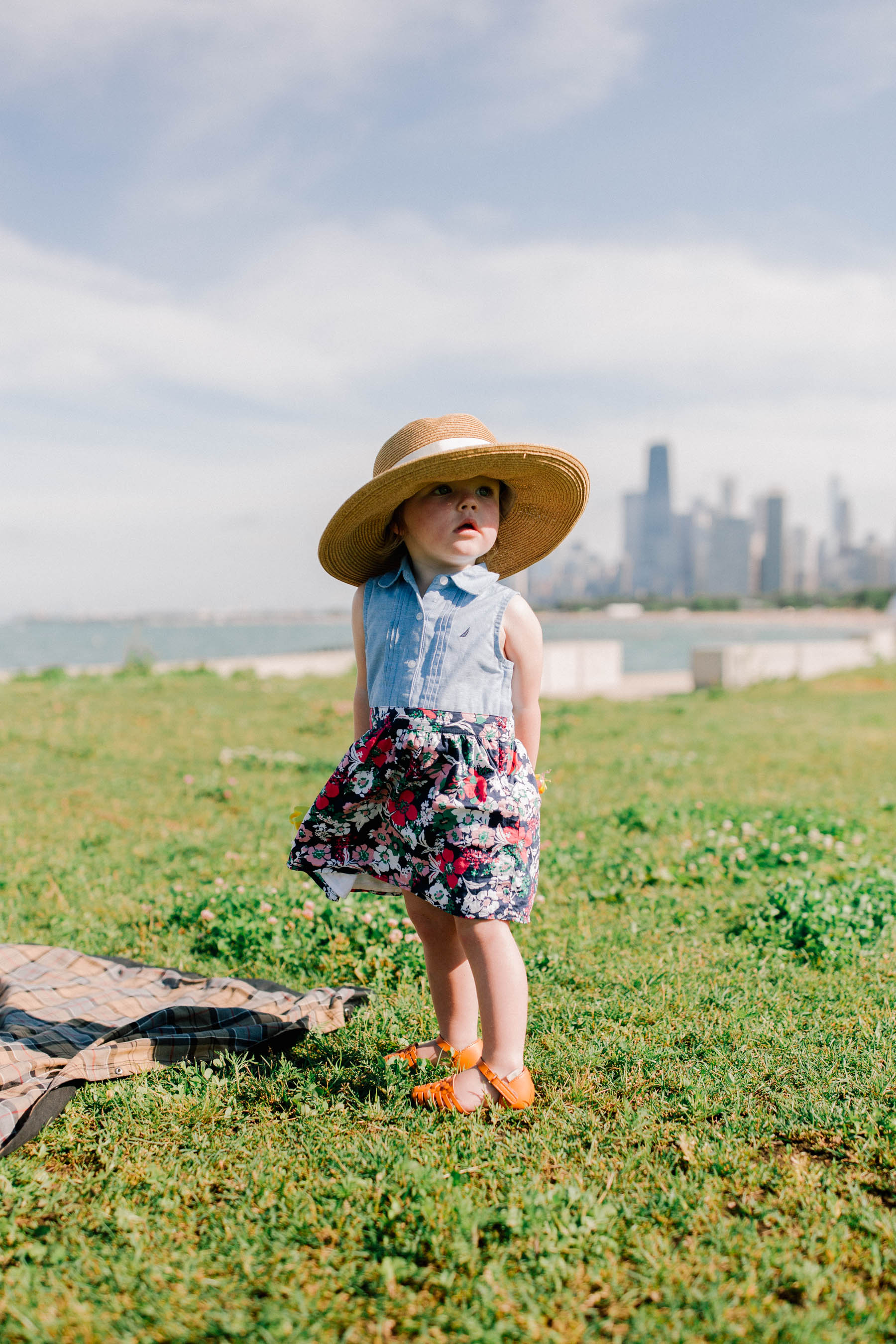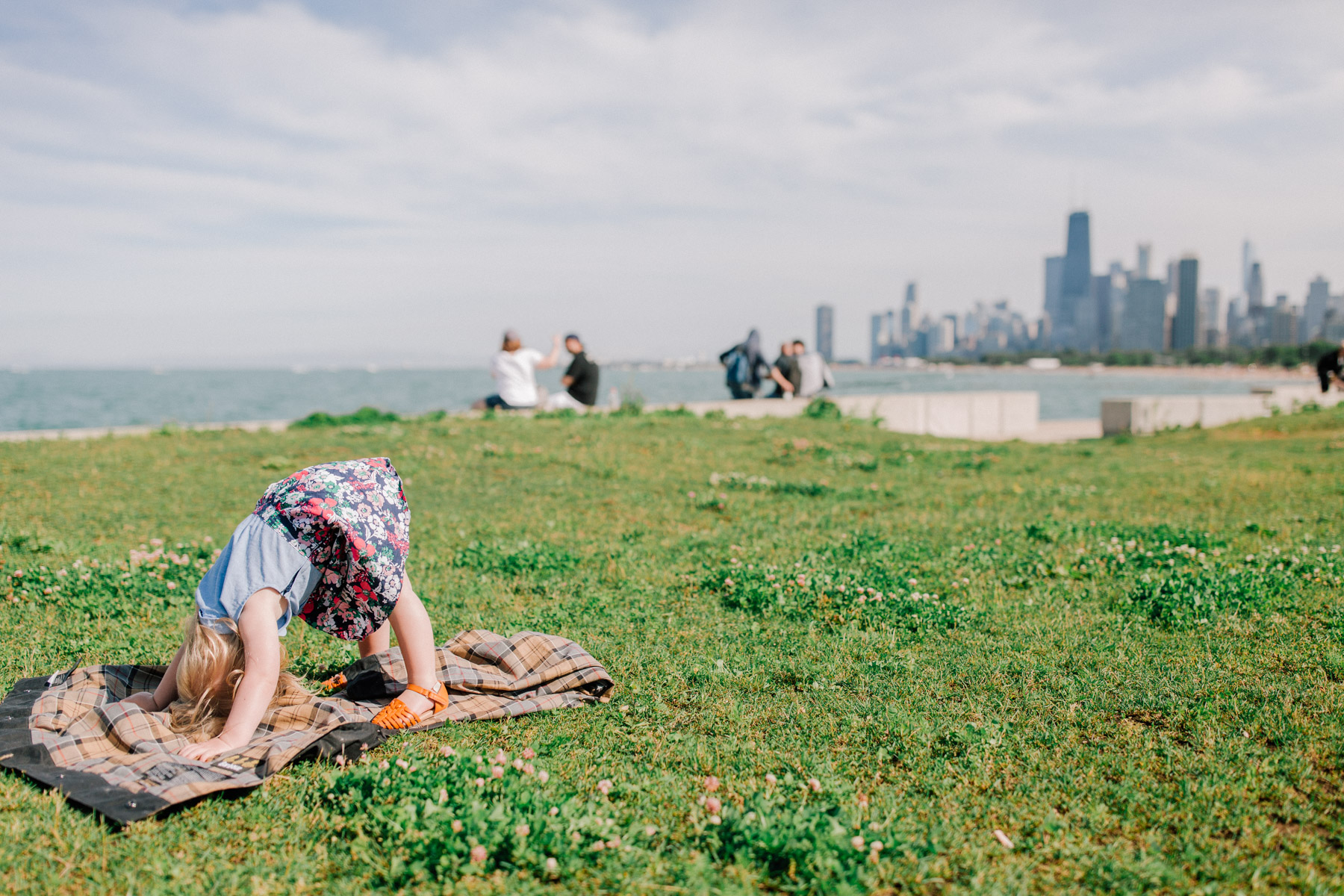 Shop the post:
Navy Polka Dot Top (Size down.) / Packable Bow Hat (It's the BEST. You can literally punch it into your bag and then steam it back to life.) / Favorite Skinny Jeans (Worth every penny. They run TTS.) / Favorite Brown Leather Sandals (Mine are old, but this is my current favorite pair. I have them in white. Amazingly soft and no break-in time.) / White Denim Jacket / Emma's Dress and Sandals (Seriously; Nautica toddler dresses are the BEST and so affordable via Amazon!)