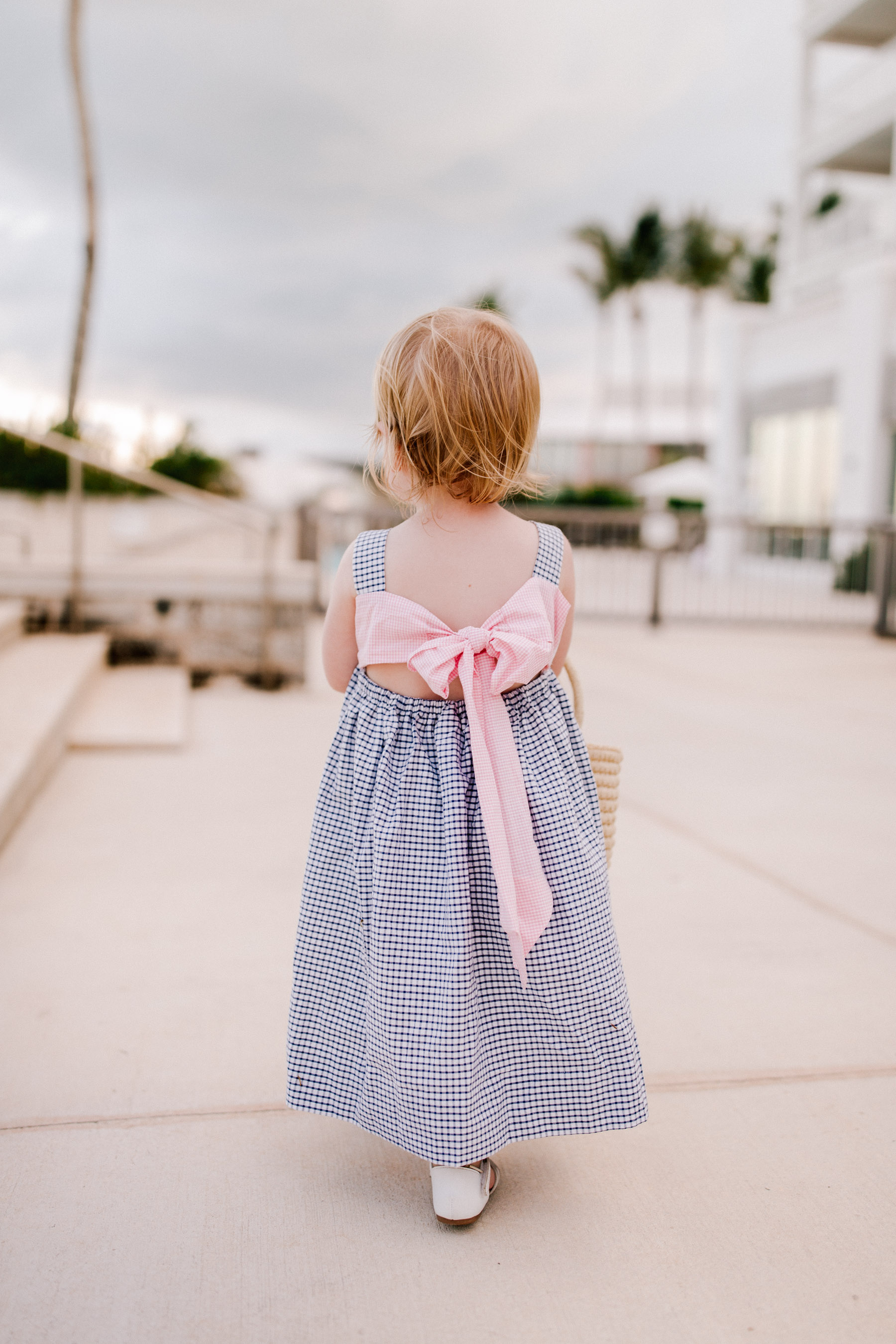 The children's company Smocked Auctions sent Emma a little surprise care package before we left for the Hamilton Princess in Bermuda, and I had to share photos that Mitch snapped of her one evening. While I was getting ready, he grabbed the camera and told me they were going on a little adventure together.
I adore these photos. For years, I set the settings on the camera and simply told Mitch what I was "going for" for pics, and he clicked away. Over the last couple of years, though, he's wanted to learn, experiment, and do more on his own. I love it. It's like seeing my world through a totally different lens. (See what I did there?! 😉)
Anyway, if you have a little one in your life, I can't recommend Smocked Auctions more. The quality is off the charts and the prices are phenomenal… and everything makes for such great gifts. Emma's sailboat dress is sadly sold out, but I could honestly spend hours browsing the amazing selection of timeless kids' clothing.
Also, Emma's very into gymnastics right now. What do you think about her balance beam poses?! I'm dying. Such cuteness!