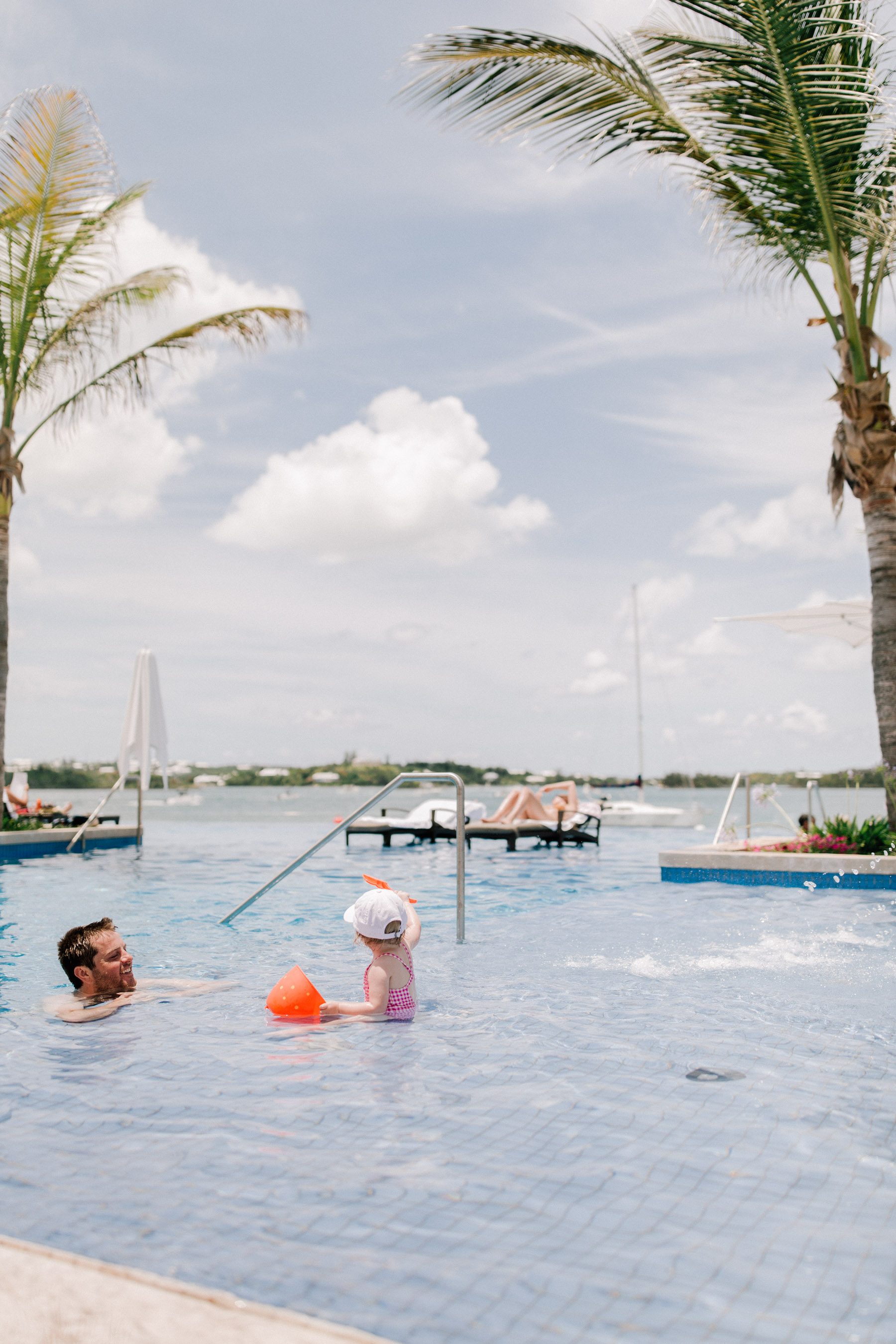 My Gingham Bathing Suit (J.Crew Factory also has one, and I have this one from Boden, too! Other gingham swimsuits below.) / Lacoste Hat / Emma's Gingham Swimsuit (Tankini here.) / Emma's Black Dog Hat / Emma's Sandals
My first time in an infinity pool (and Emma's first time 😂) didn't disappoint.
We went twice while staying at the Hamilton Princess, and it was the best pool experience we've ever had. ;) First of all, the water was wonderfully warm. Not too warm, but slipping in wasn't a shock to the system like it normally is for me, haha. And then there were the platforms that were only a few inches deep, perfect for kids. (Emma made so many friends there!) And goodness: the views–especially from those lounge chairs.
We spent the majority of our time at the infinity pool playing with the gift shop bucket we had to have, blowing bubbles, chatting with other pool-goers, holding onto the side of the pool and kicking, playing in the fountain (which you can see a little bit of in the first photo), and getting tossed up into the air. (See below.) I think the experience will always remain one of my happiest family memories!

Anyway, below are a few snaps from the first time we went, and you can shop our favorite swimwear above. Hope everyone's having a great weekend!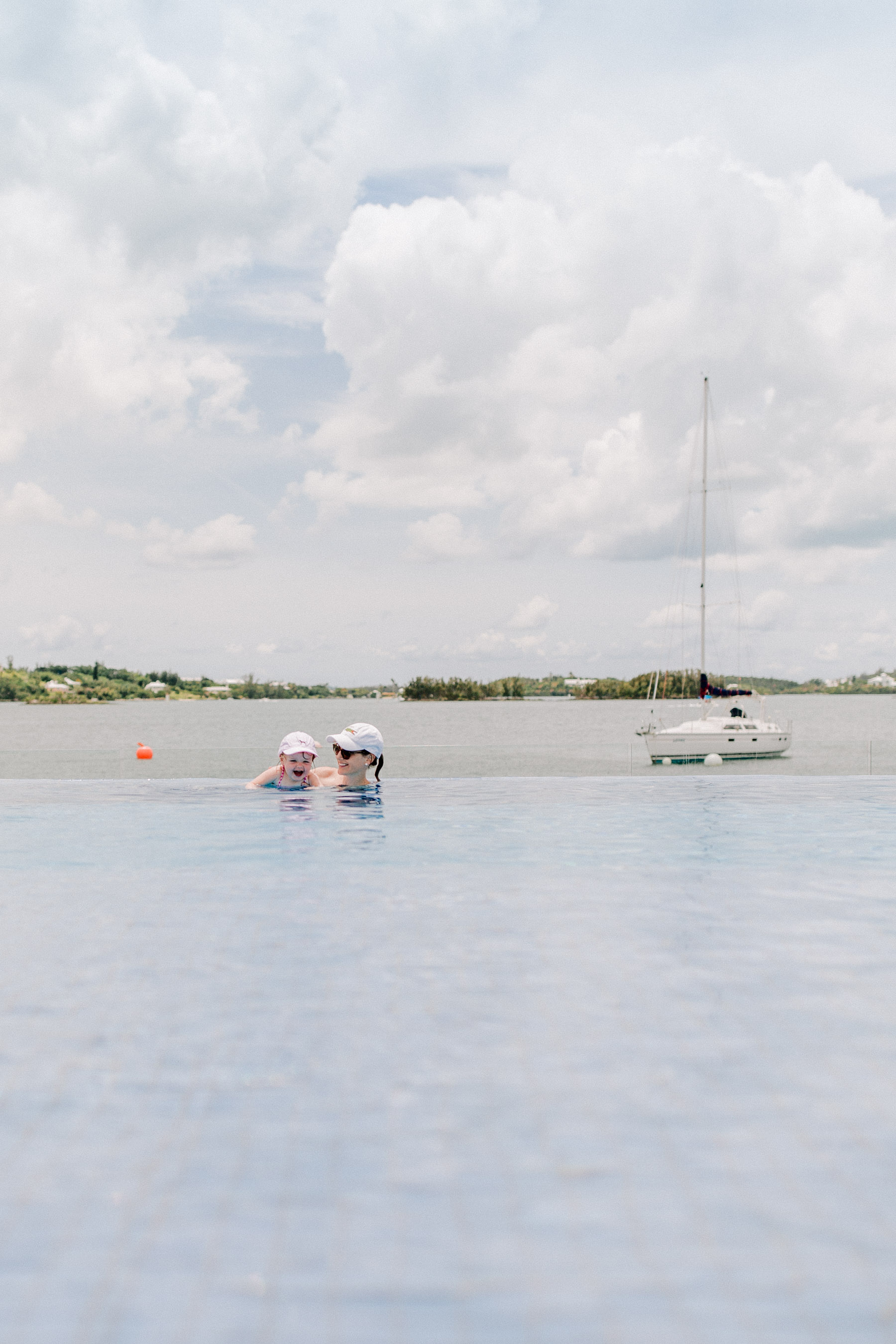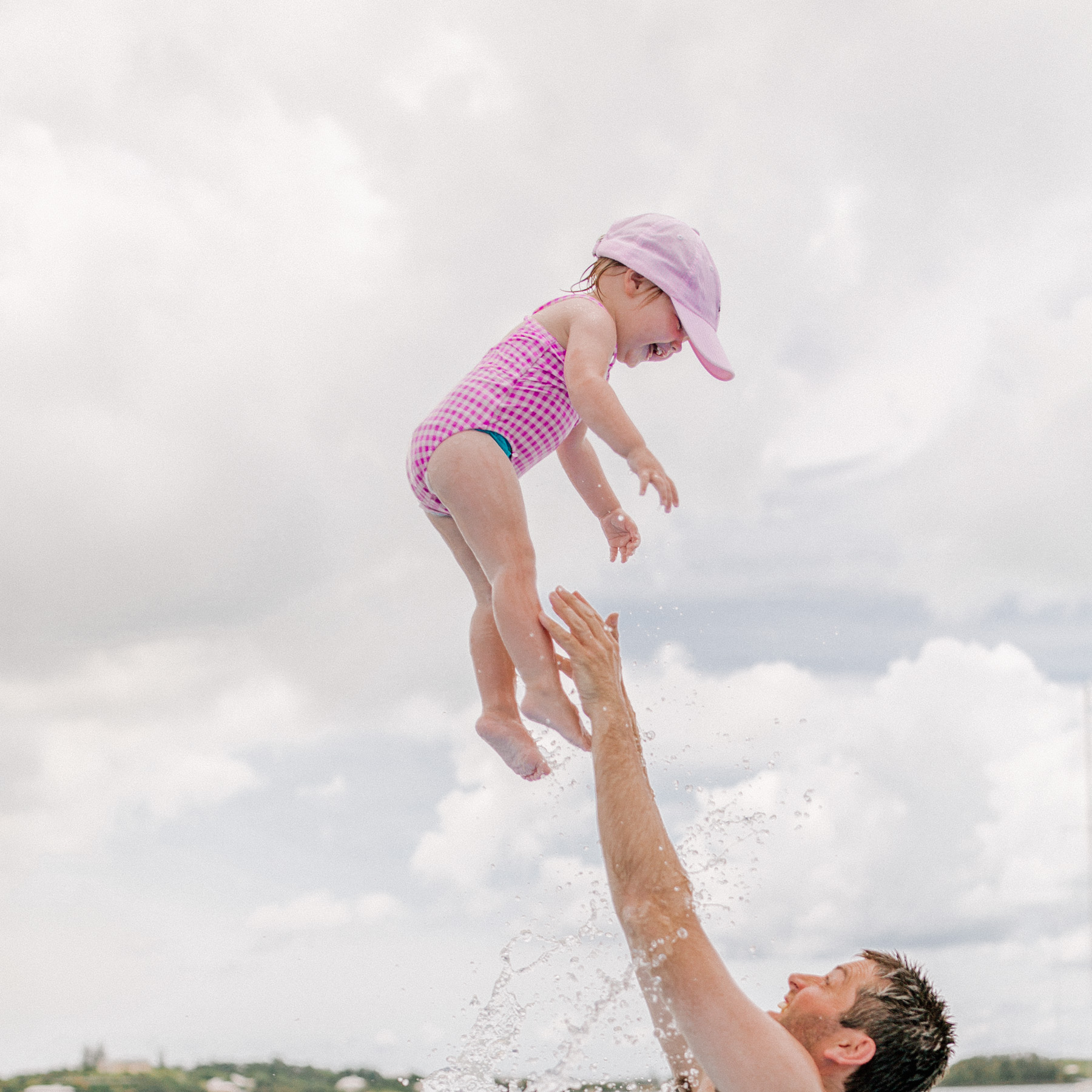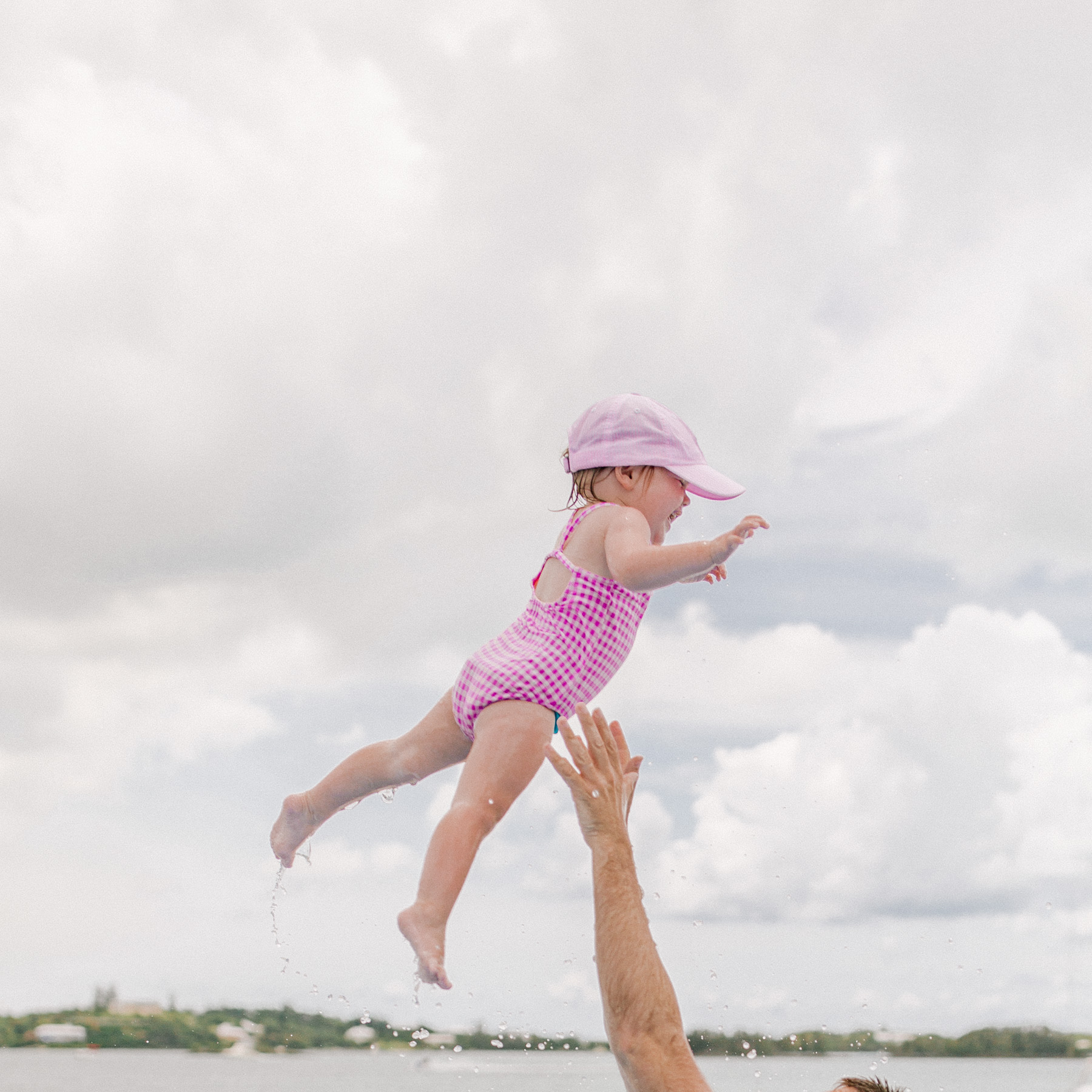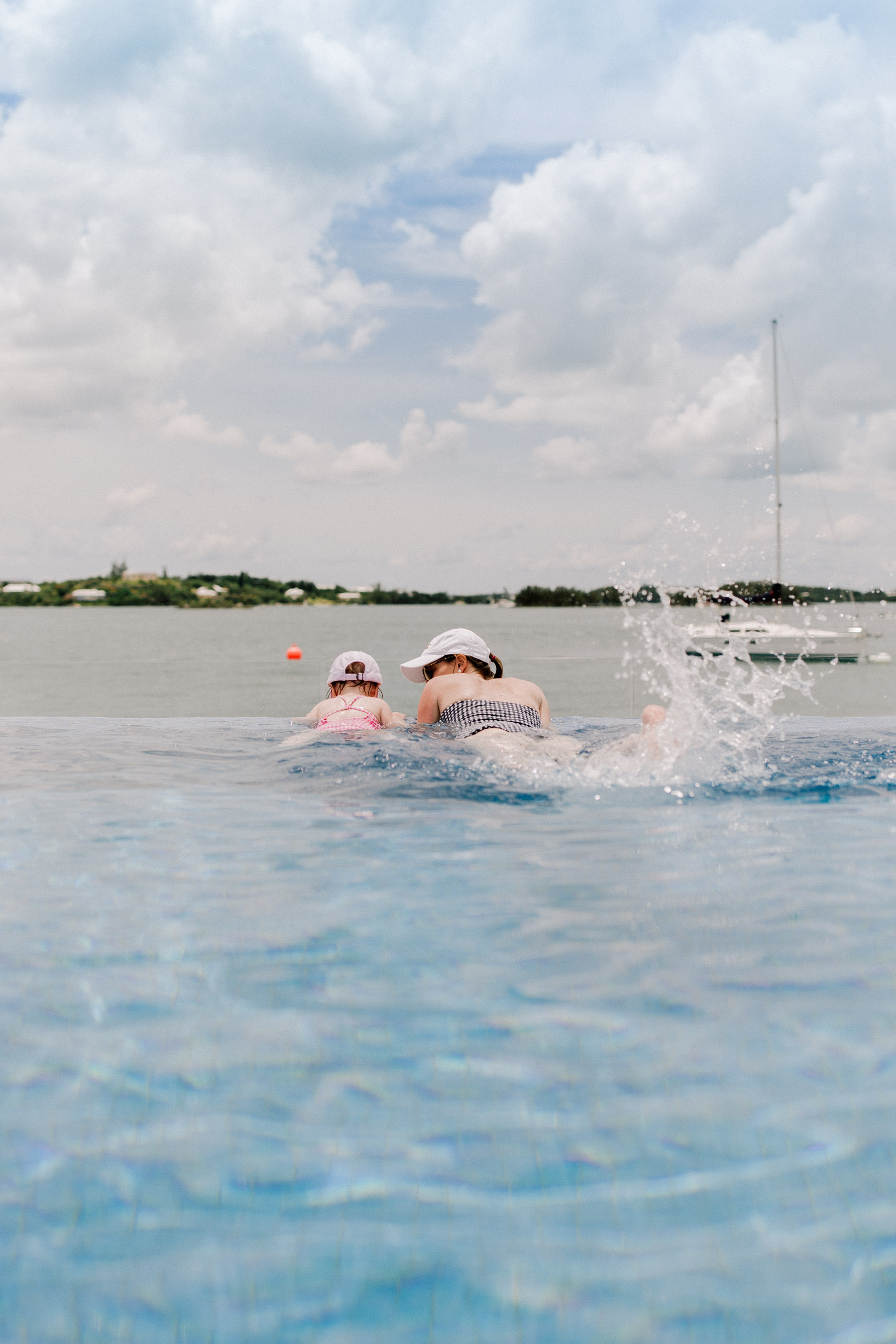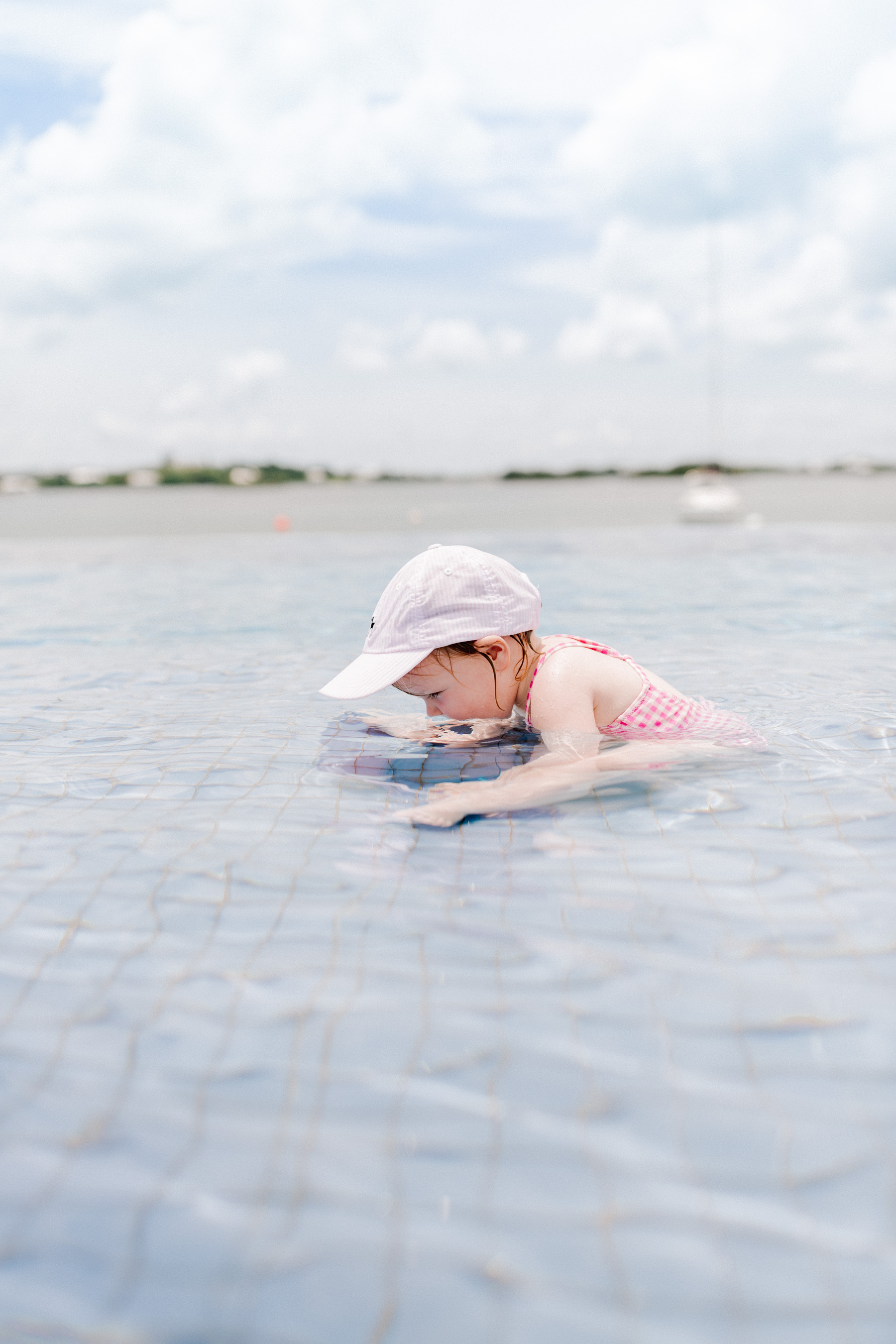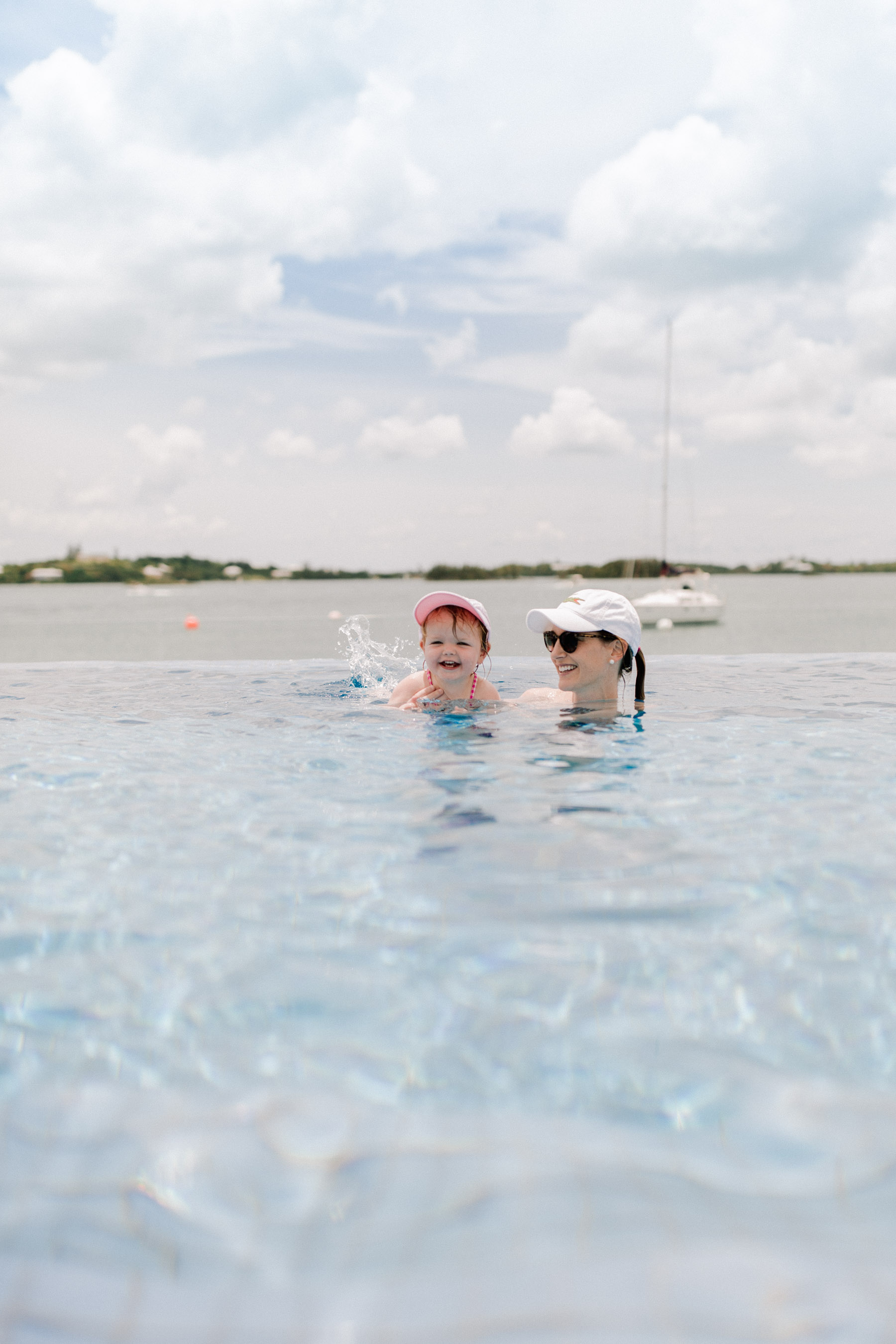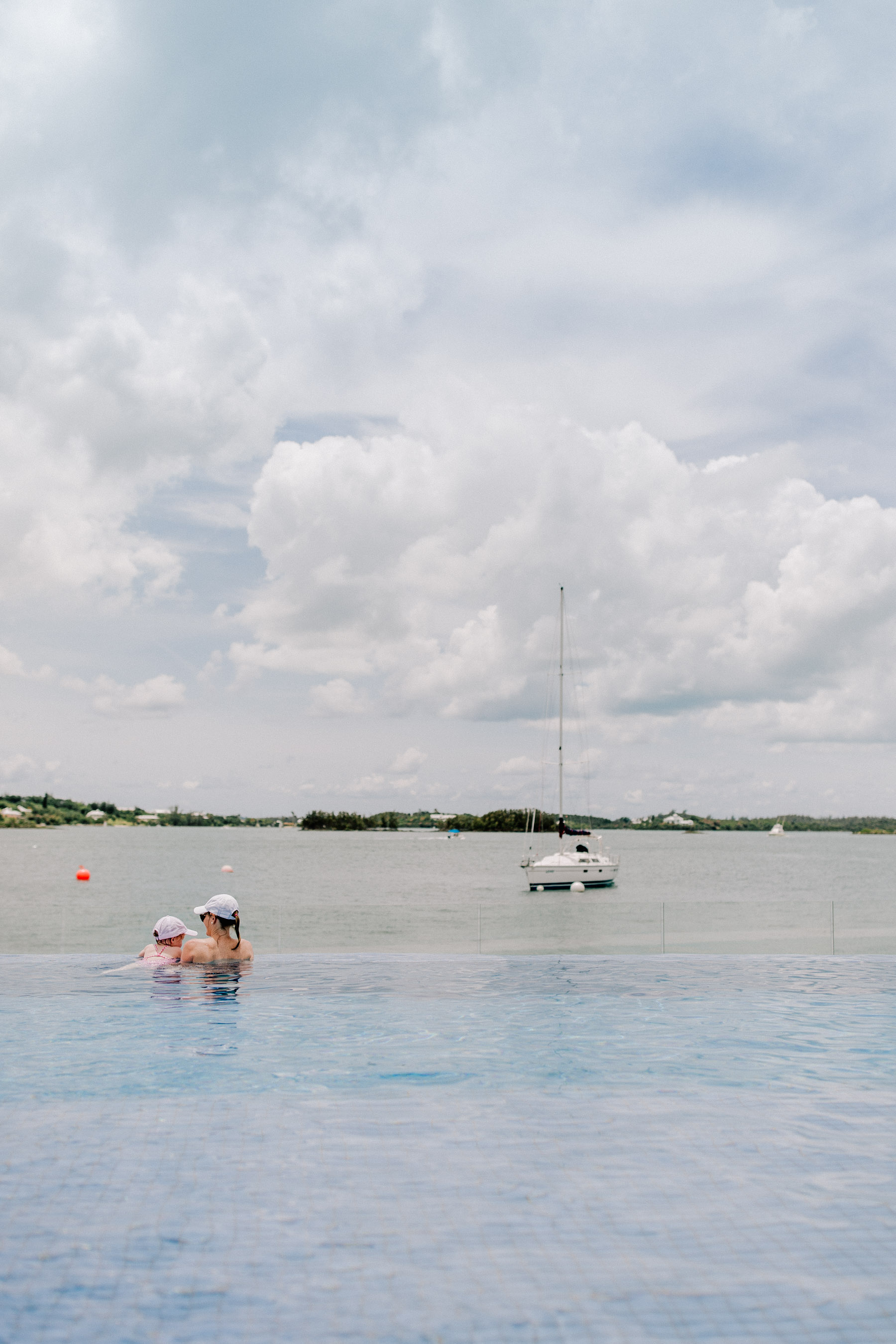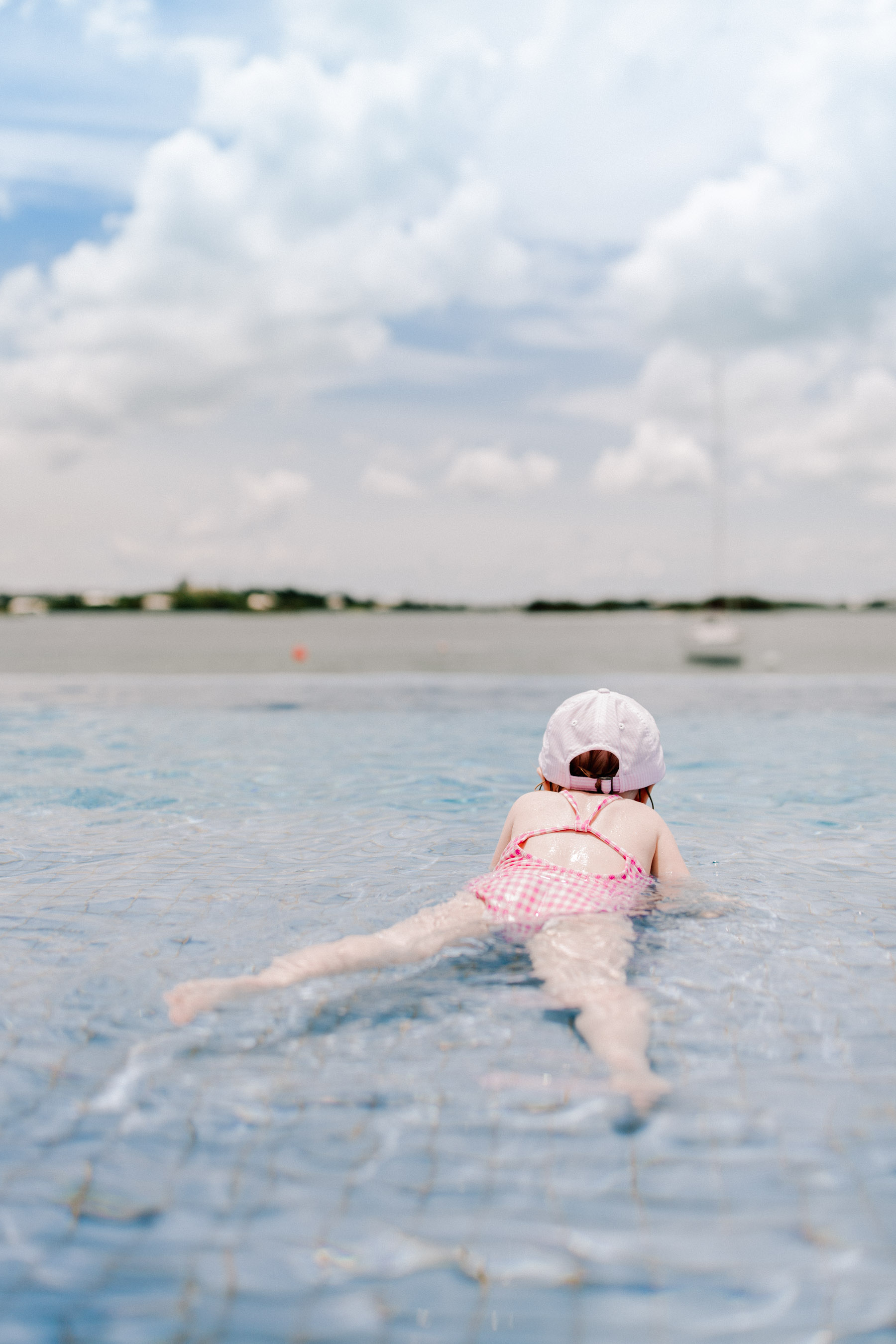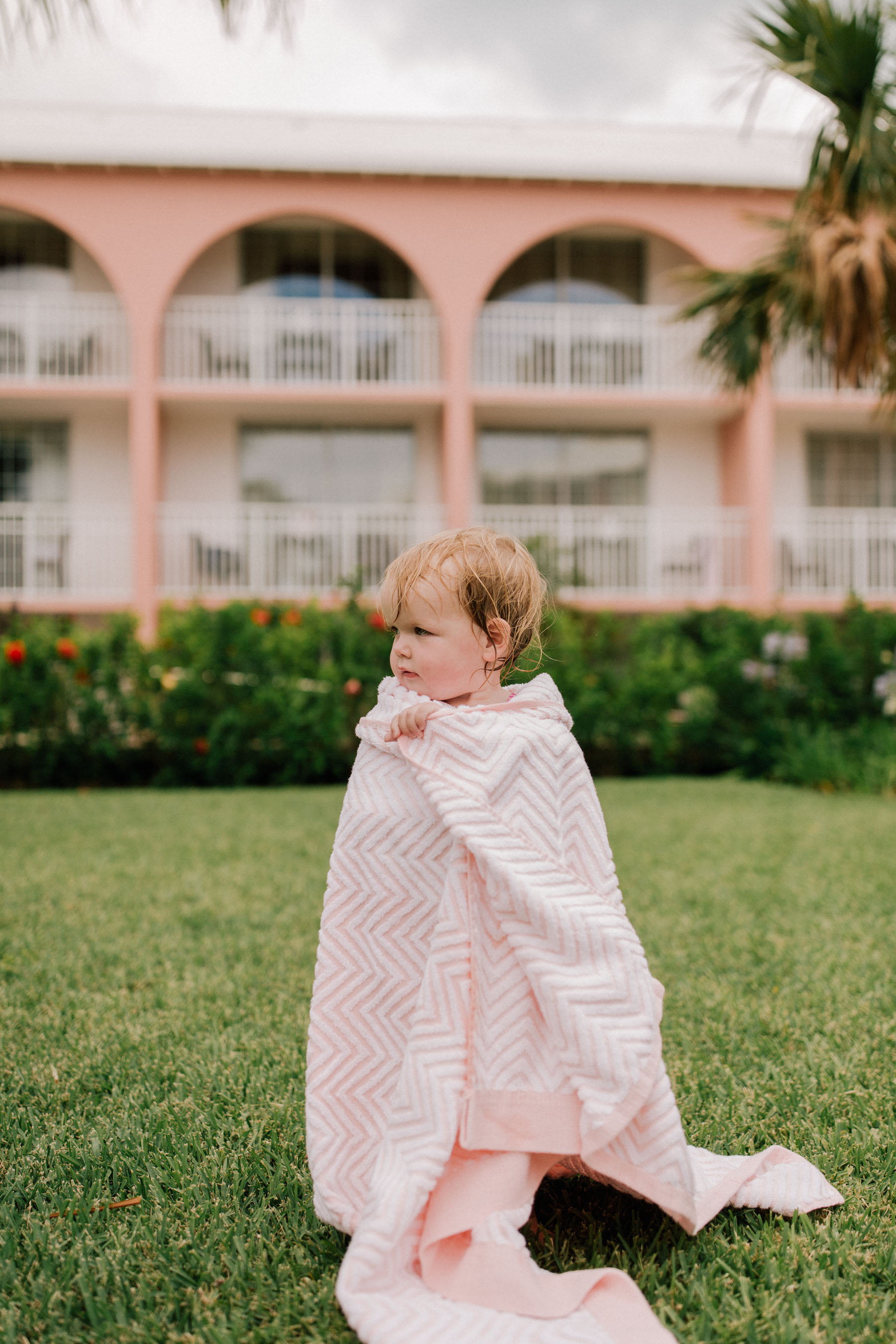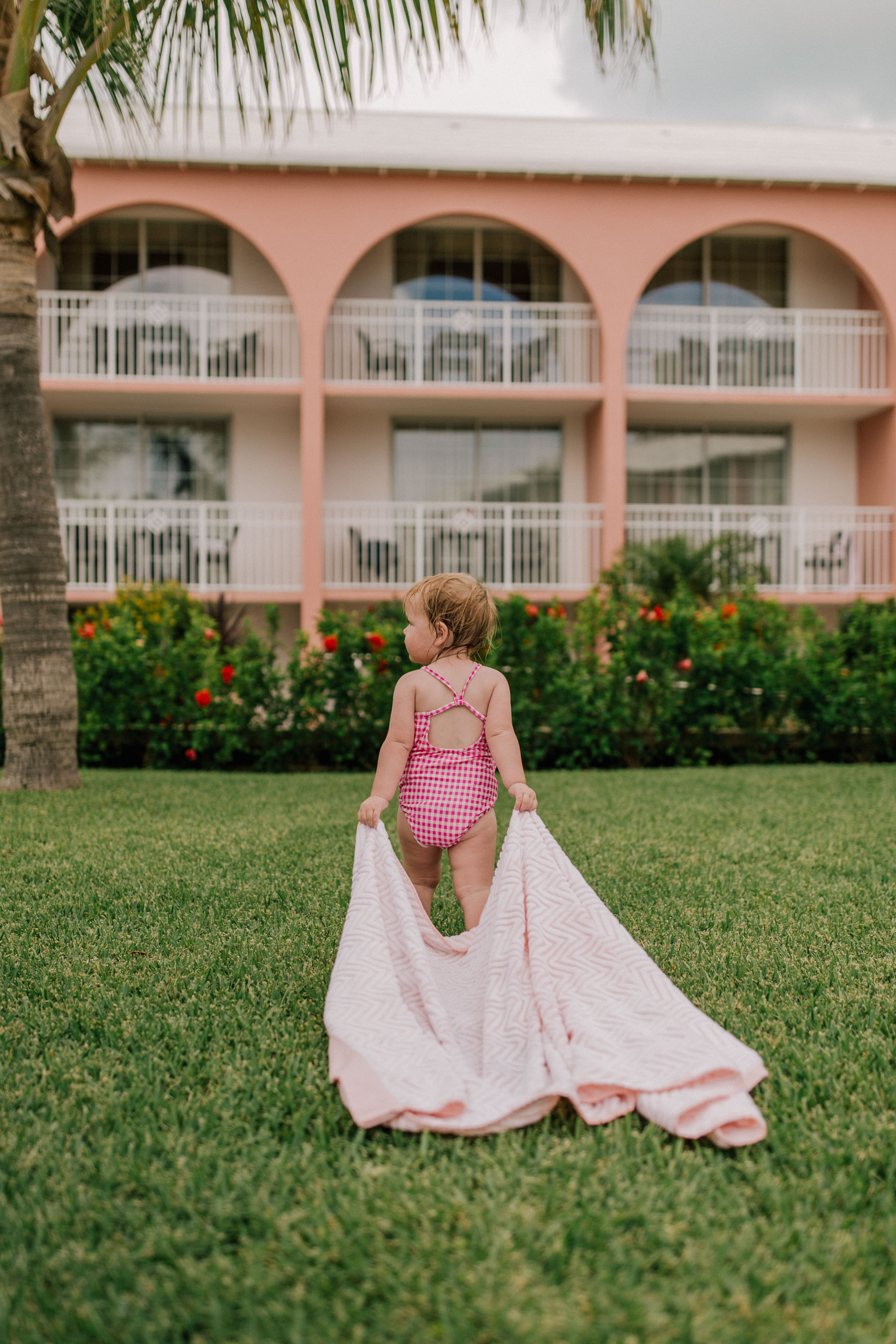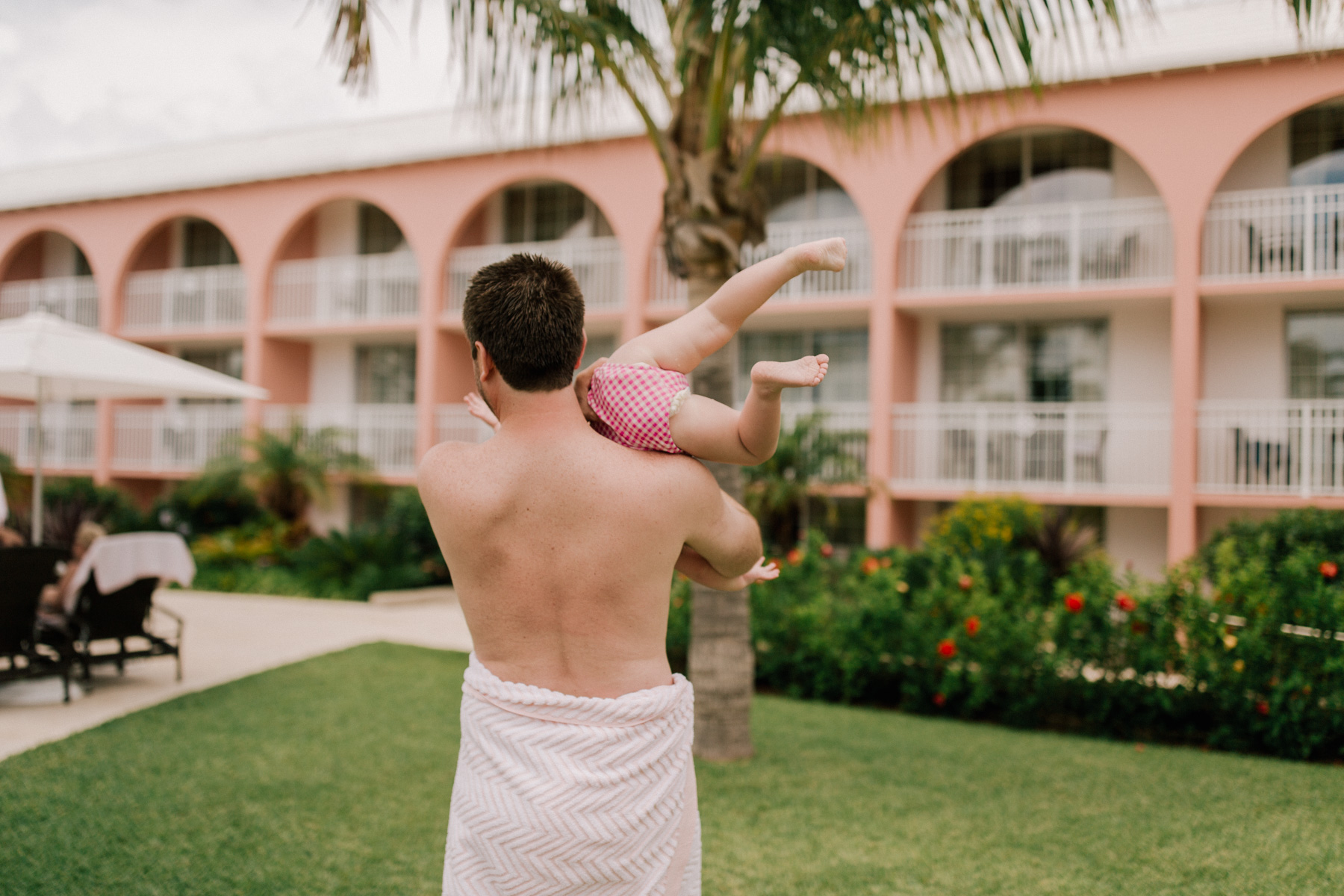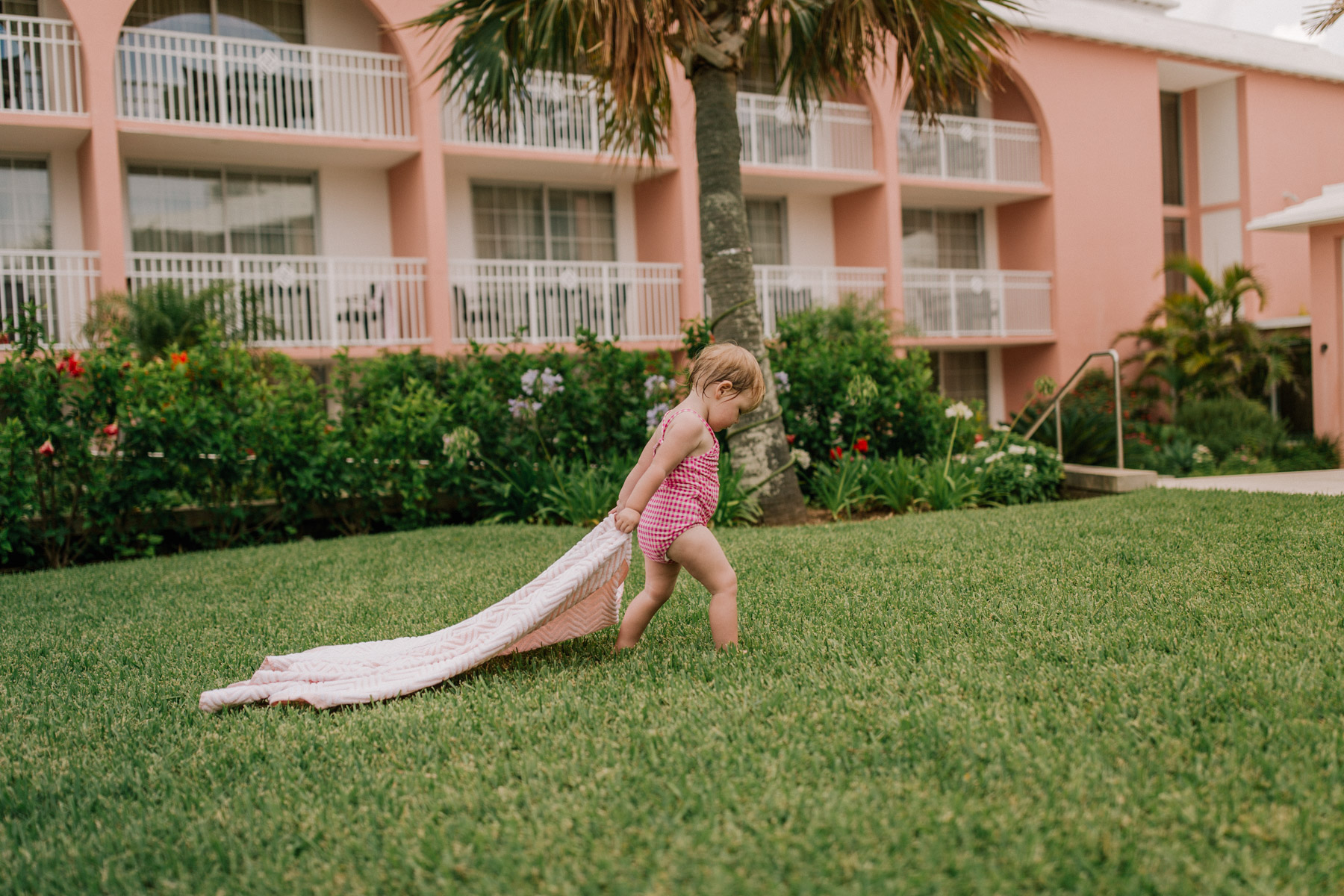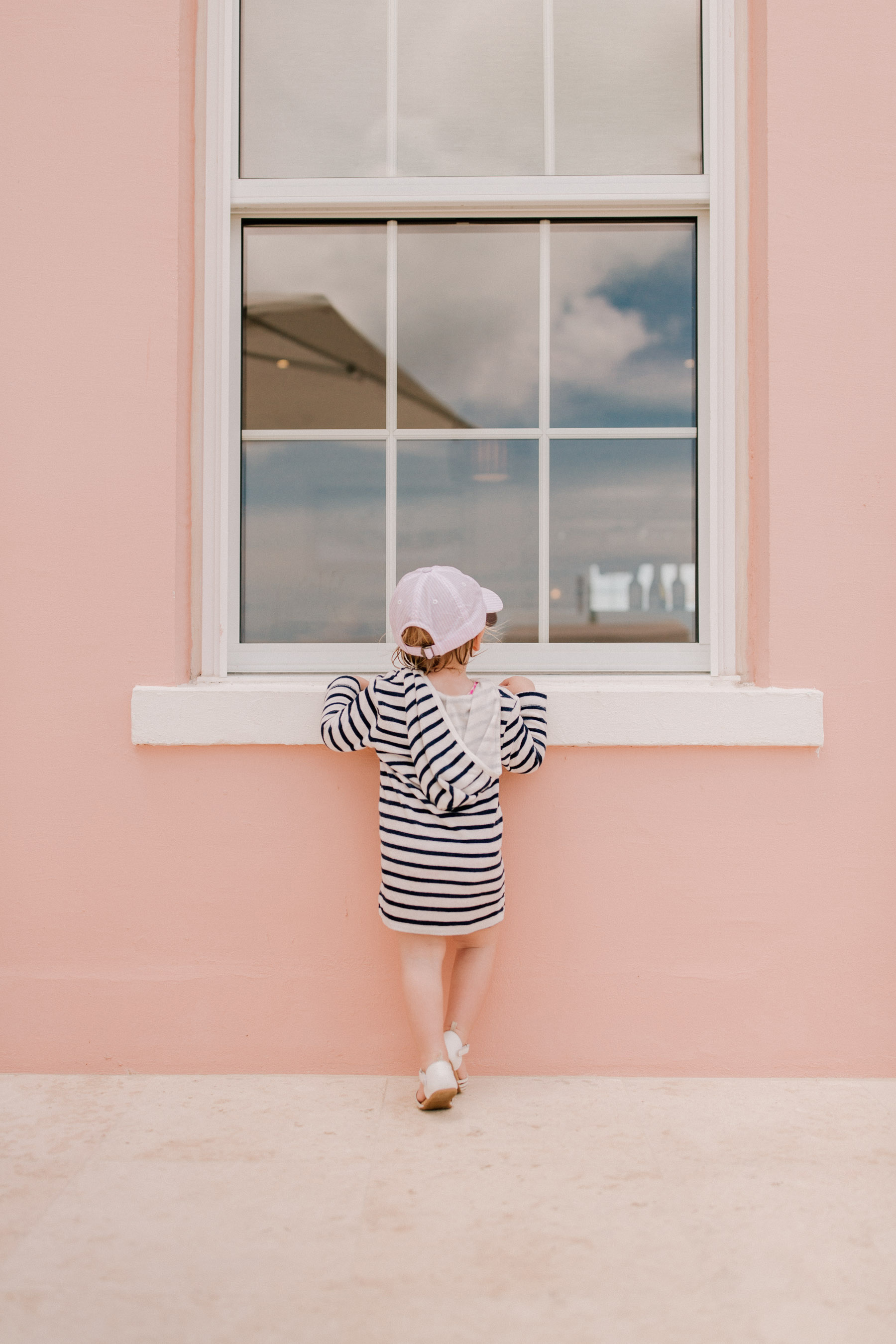 Shop the post:
My Gingham Bathing Suit (J.Crew Factory also has one, and I have this one from Boden, too! Other gingham swimsuits below.) / Lacoste Hat / Emma's Gingham Swimsuit (Tankini here.) / Emma's Black Dog Hat / Emma's Sandals