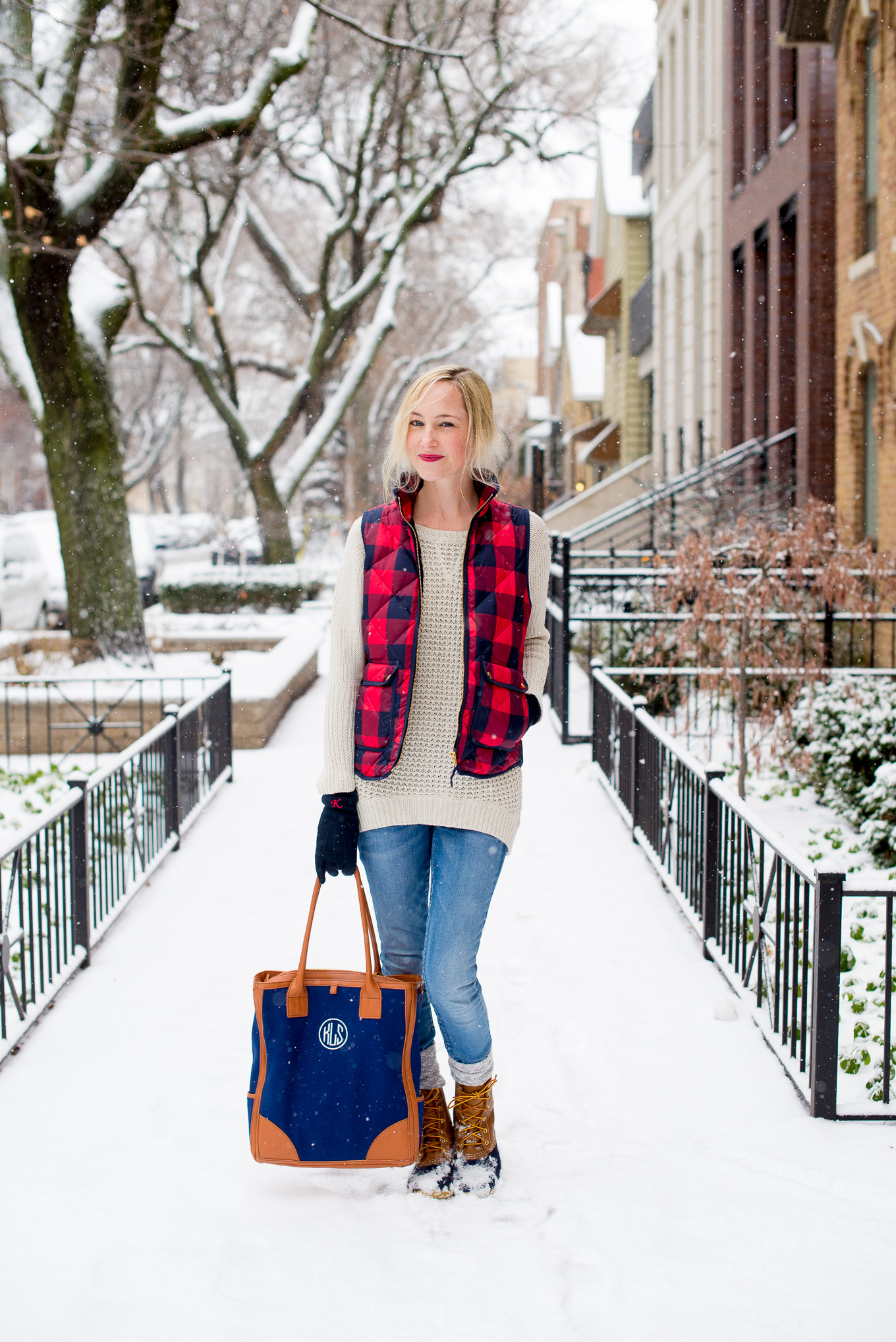 J.Crew Buffalo Check Excursion Vest, Camp Socks and Earrings (Old, but love these, too) / RD Style Sweater (c/o — Old, similar here) / L.L. Bean Boots (Looking for an alternative? Try this pair or this pair. SO comfy!) / BlankNYC Jeans (I'm wearing the "Spray-On") / Cinco Powell Tote (c/o) / Daniel Wellington Watch (c/o) / Lands' End Monogrammed Gloves (Love the striped version, too!) / Miniature Dachshund
There's nothing quite like the first big snowfall of the year. I'm definitely going to kick myself for saying that in a month or two, but I'm trying to enjoy the magic before the slush and despair arrive, haha. Noodle is having a blast frolicking around in the snow, and all of Lincoln Park looks like it's been coated in a layer of powdered sugar today. So for now, this Summer Girl is looking on the bright side of things. :)
On a somewhat related note, Kim is having her bachelorette party in SOUTH BEACH. Holy happiness. We're going the weekend of March 6th-8th, and I'm beyond excited.

The Lilly Pulitzer After Party Sale sure comes at a good time for me! (See my faves here.) As does the arrival of Kate's Spade's new swim collection. Sigh. Why is this ADORABLE bow bathing suit (which also comes in stripe) so expensive?!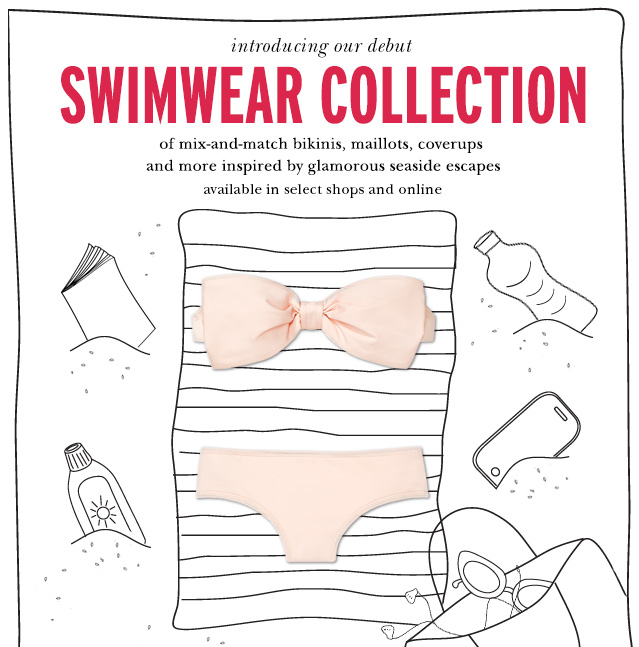 Alas. At least you can take an additional 25 percent off the whole sale section with code "JINGLE25." The bow earrings, bow ring, and polka dot tights are such a steal! So there's that. :)
In other news, I made a HUGE dent on Operation Get Myself Organized yesterday. Thanks so much for all your tips and words of encouragement! I have a long way to go, but my kitchen is ridiculously clean, and my bathroom is finally organized. (Thank goodness for this thing, which I received at a white elephant gift exchange this year.) I started tackling my bedroom late last night, and didn't make much progress… but I'm going to go at it again at some point today. (It's currently 1 degree outside, so no sense in leaving the apartment, right?! Coffee shop date with myself tomorrow.)
Happy Monday, everyone! And don't forget to shop the Lilly Pulitzer After Party Sale!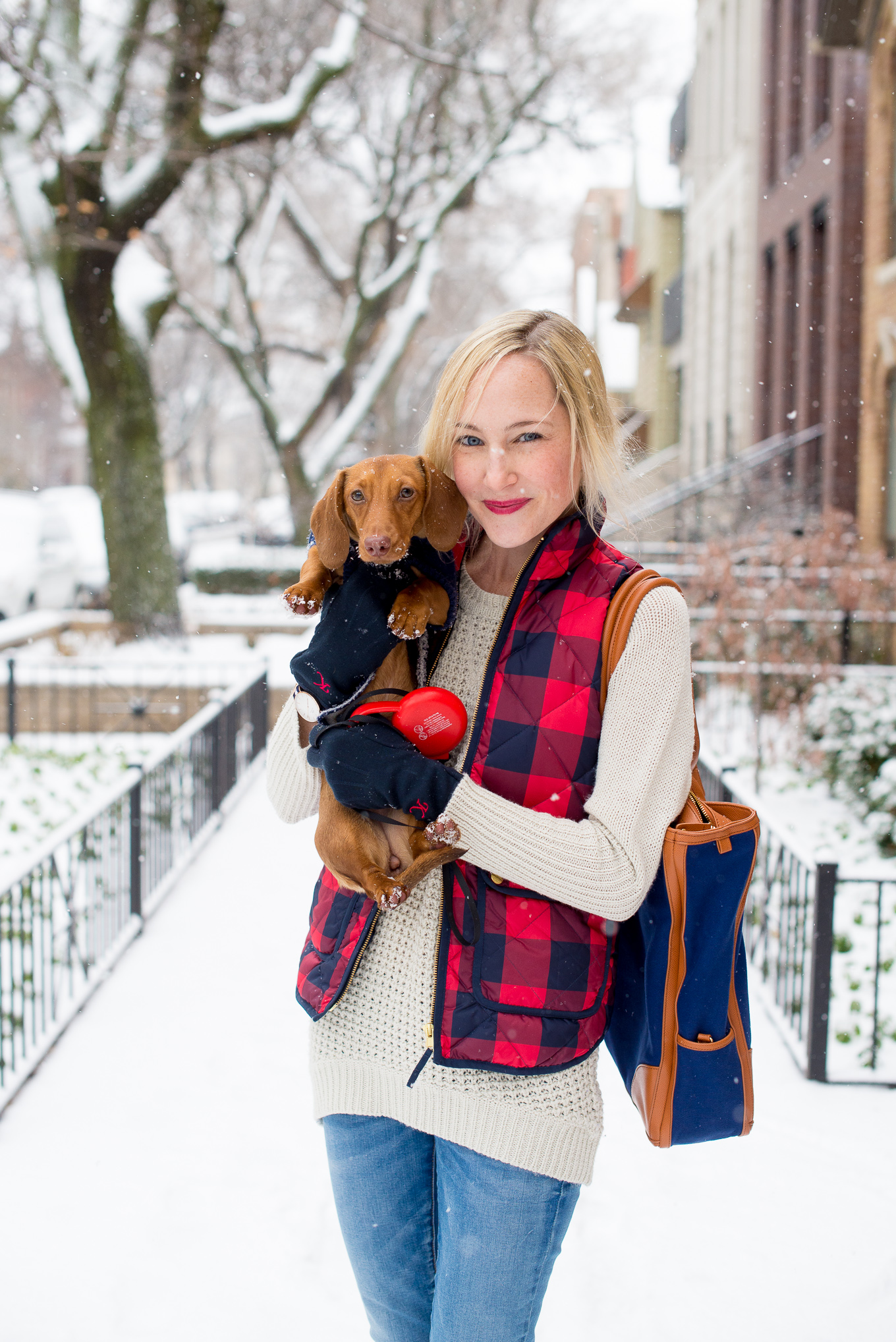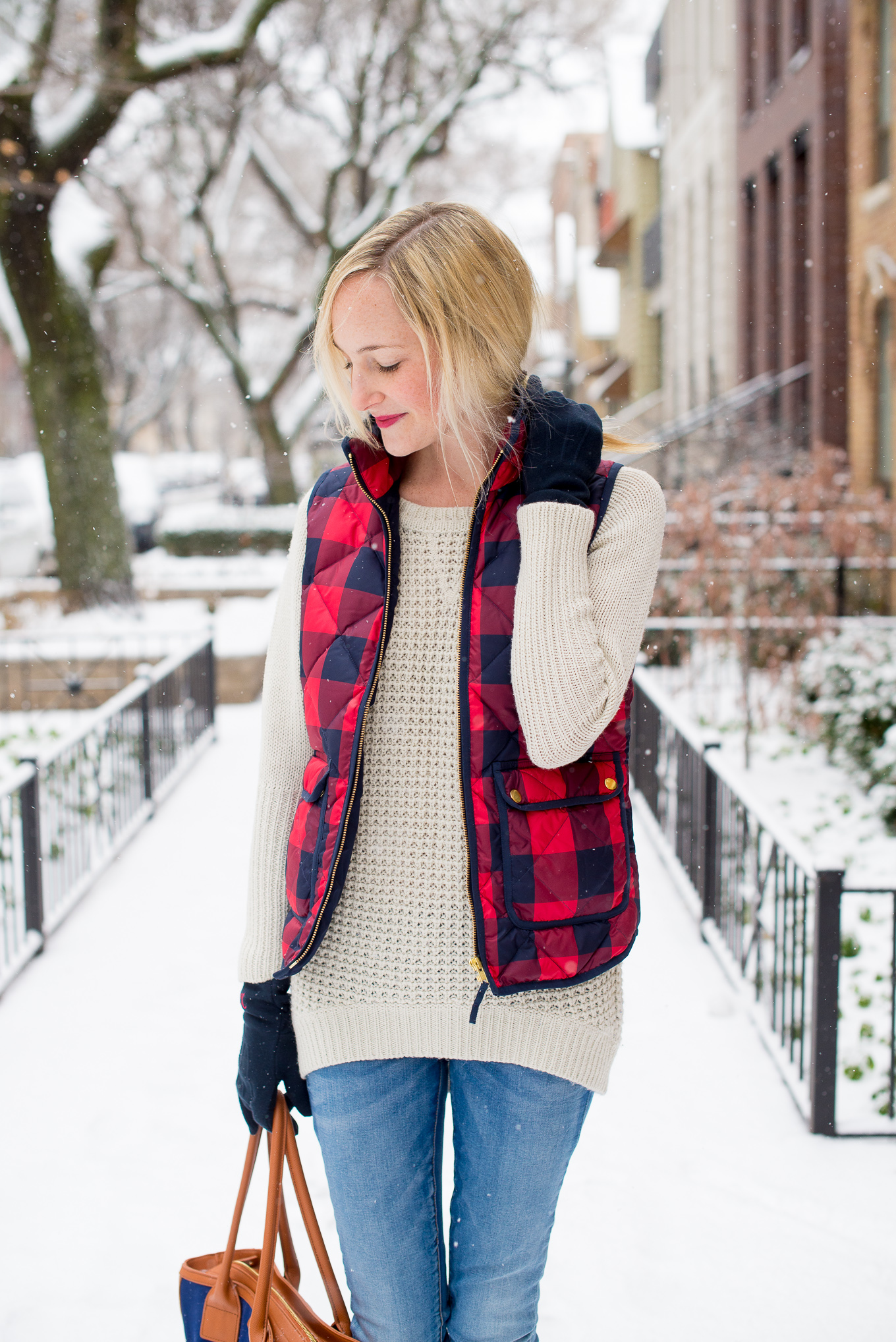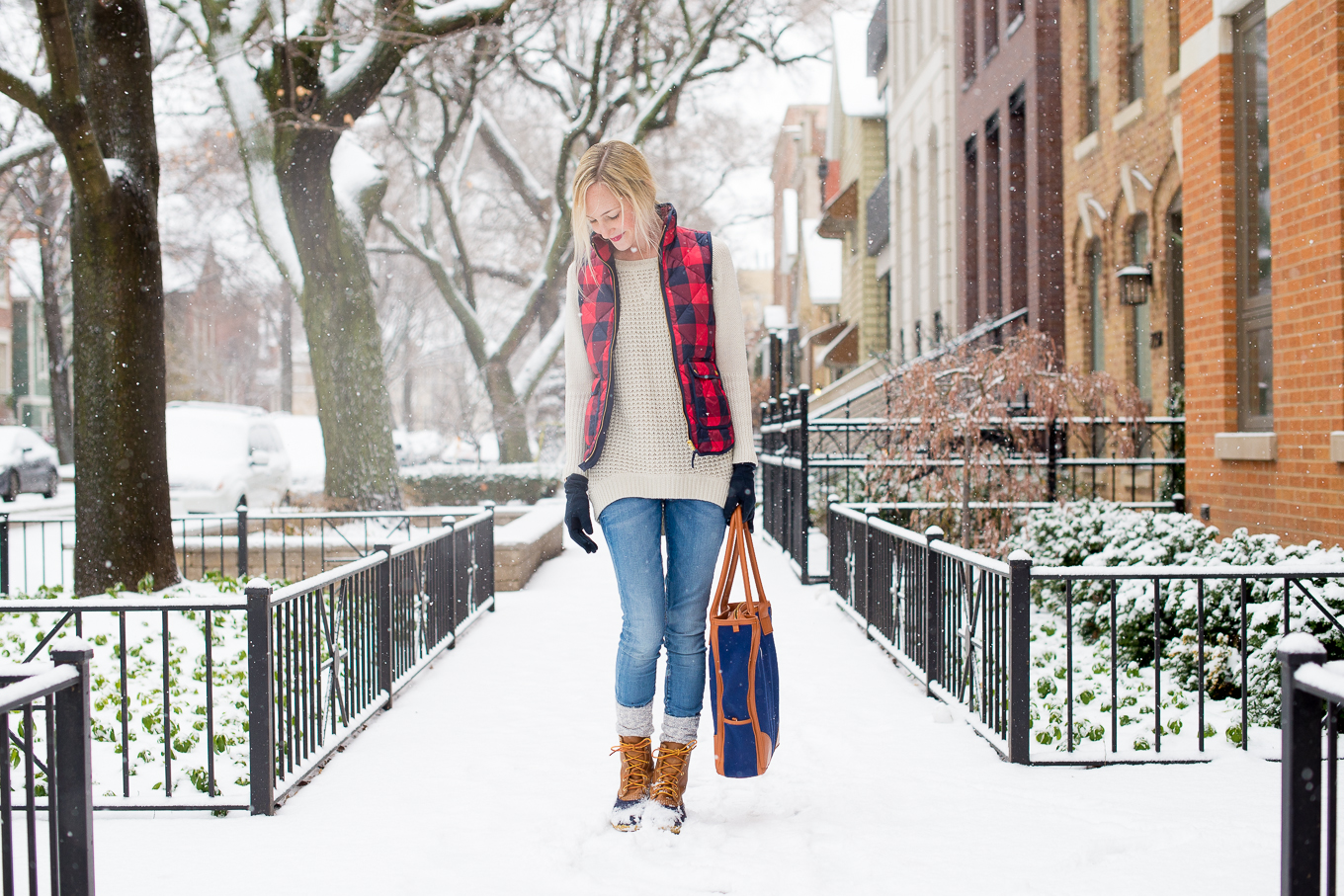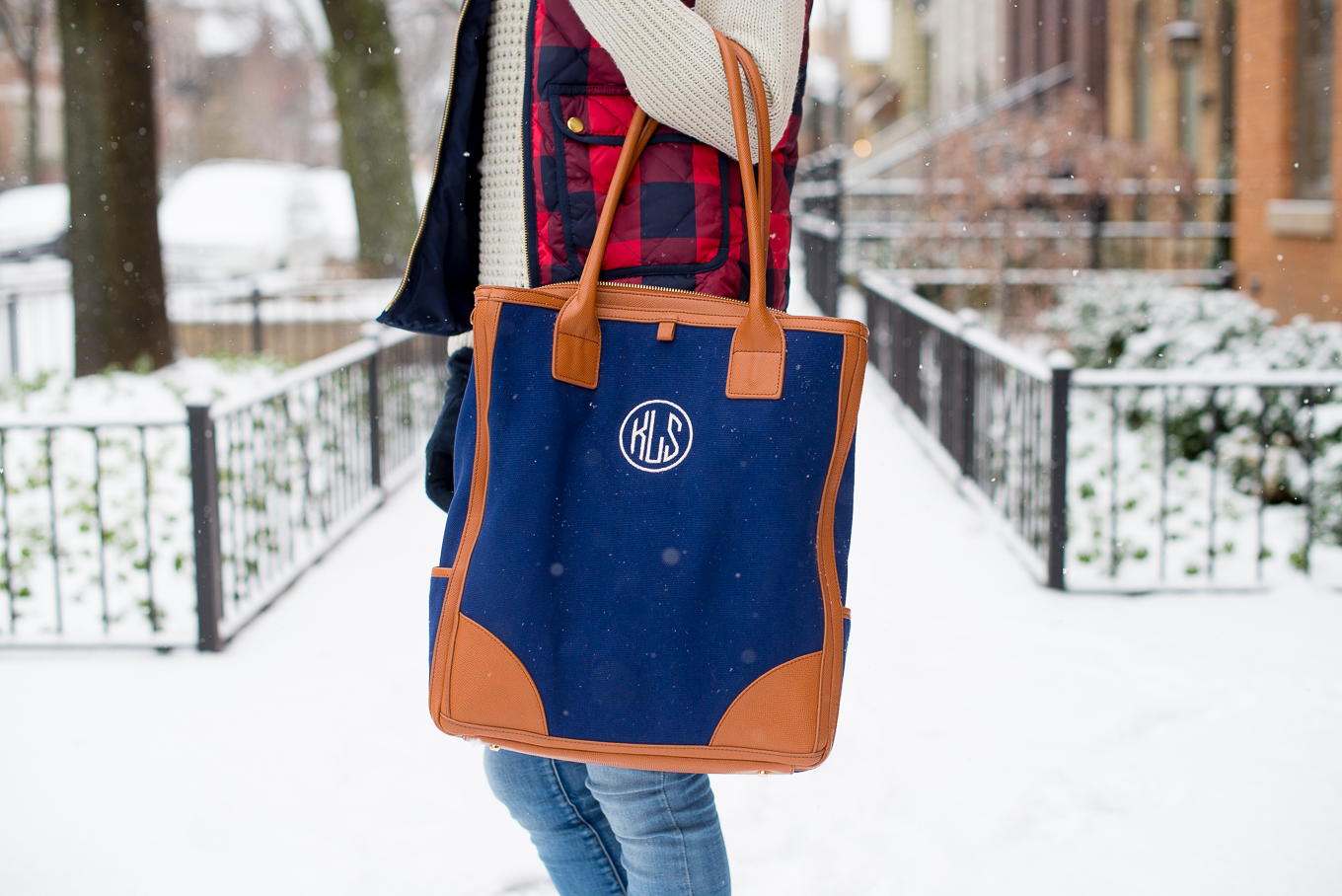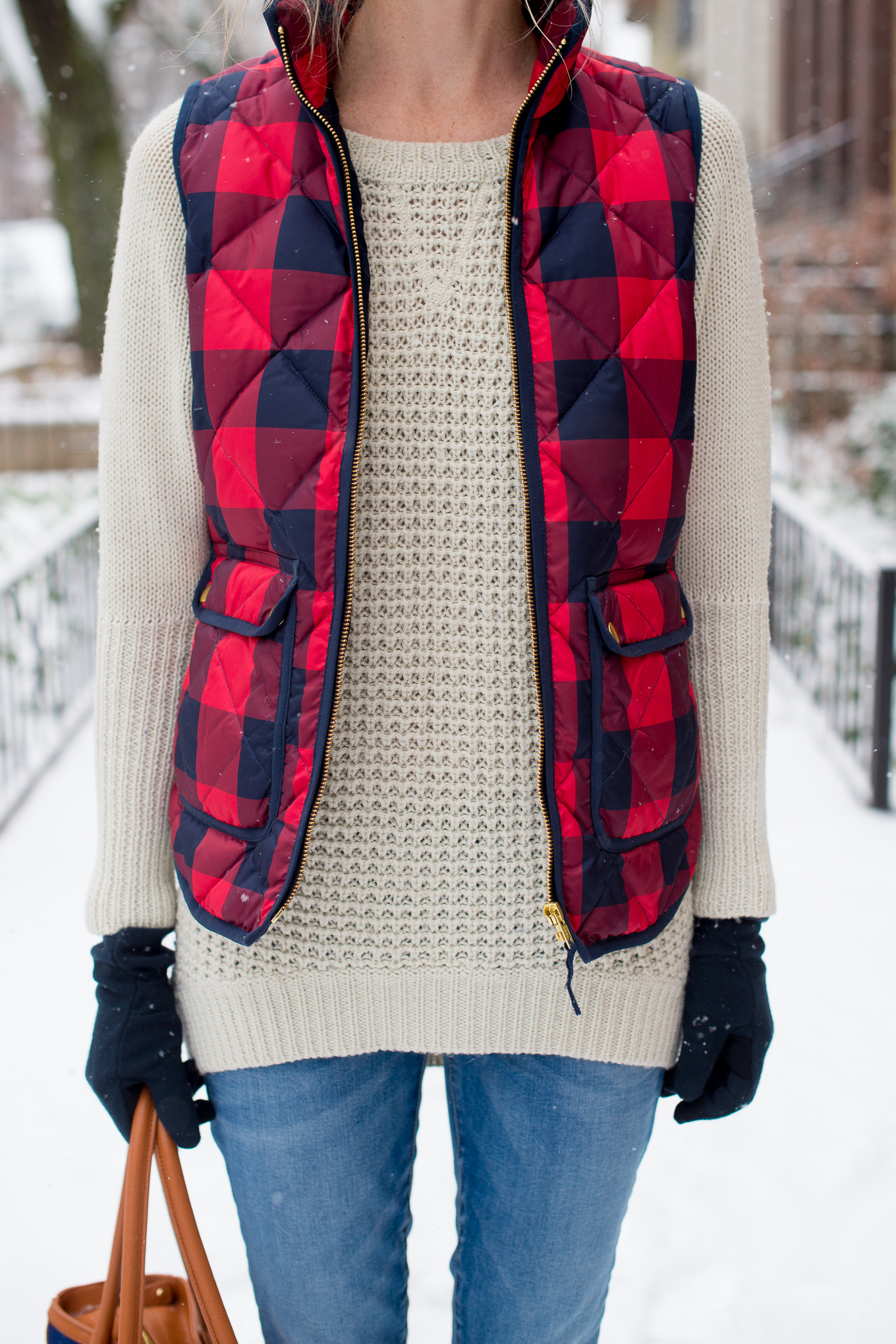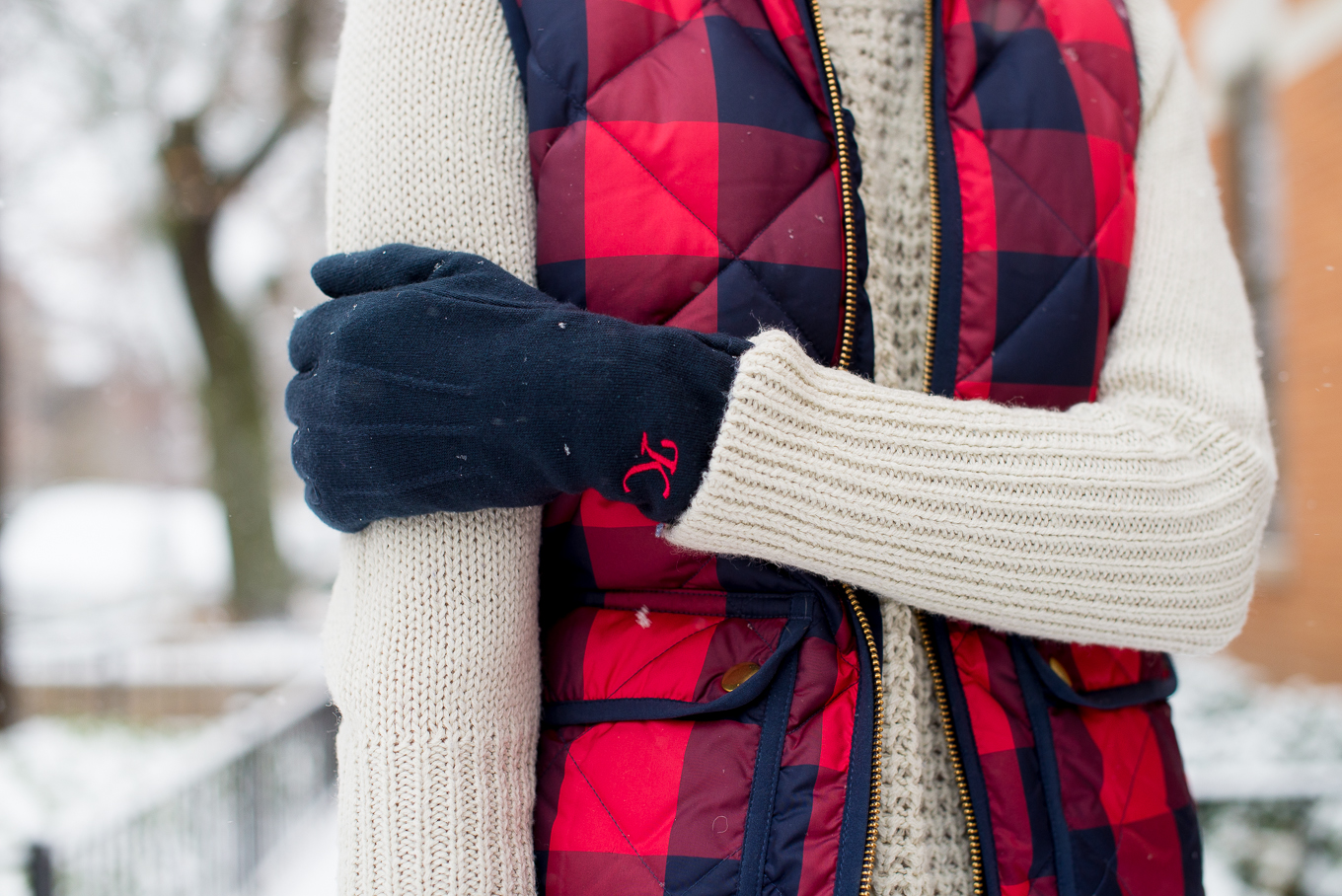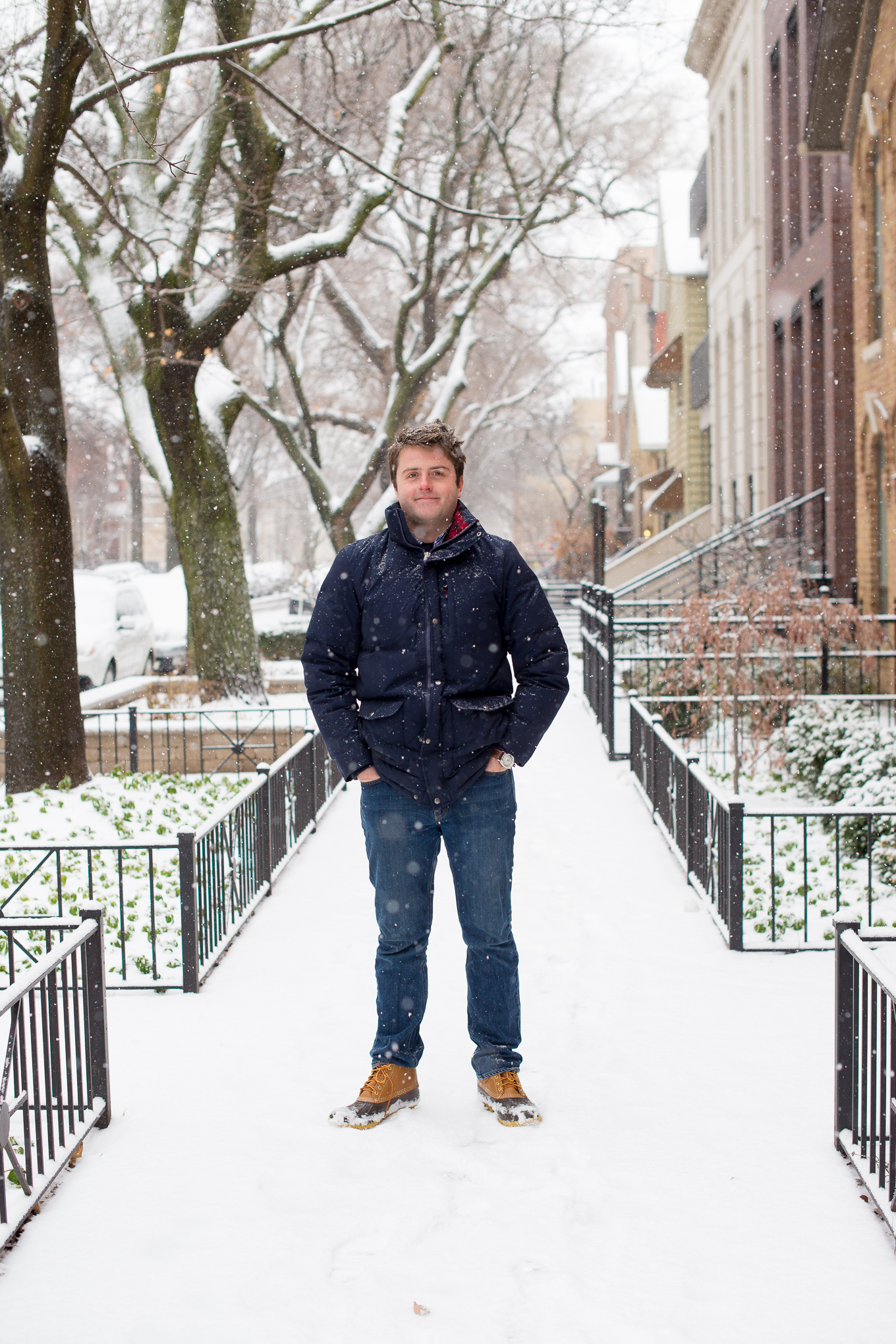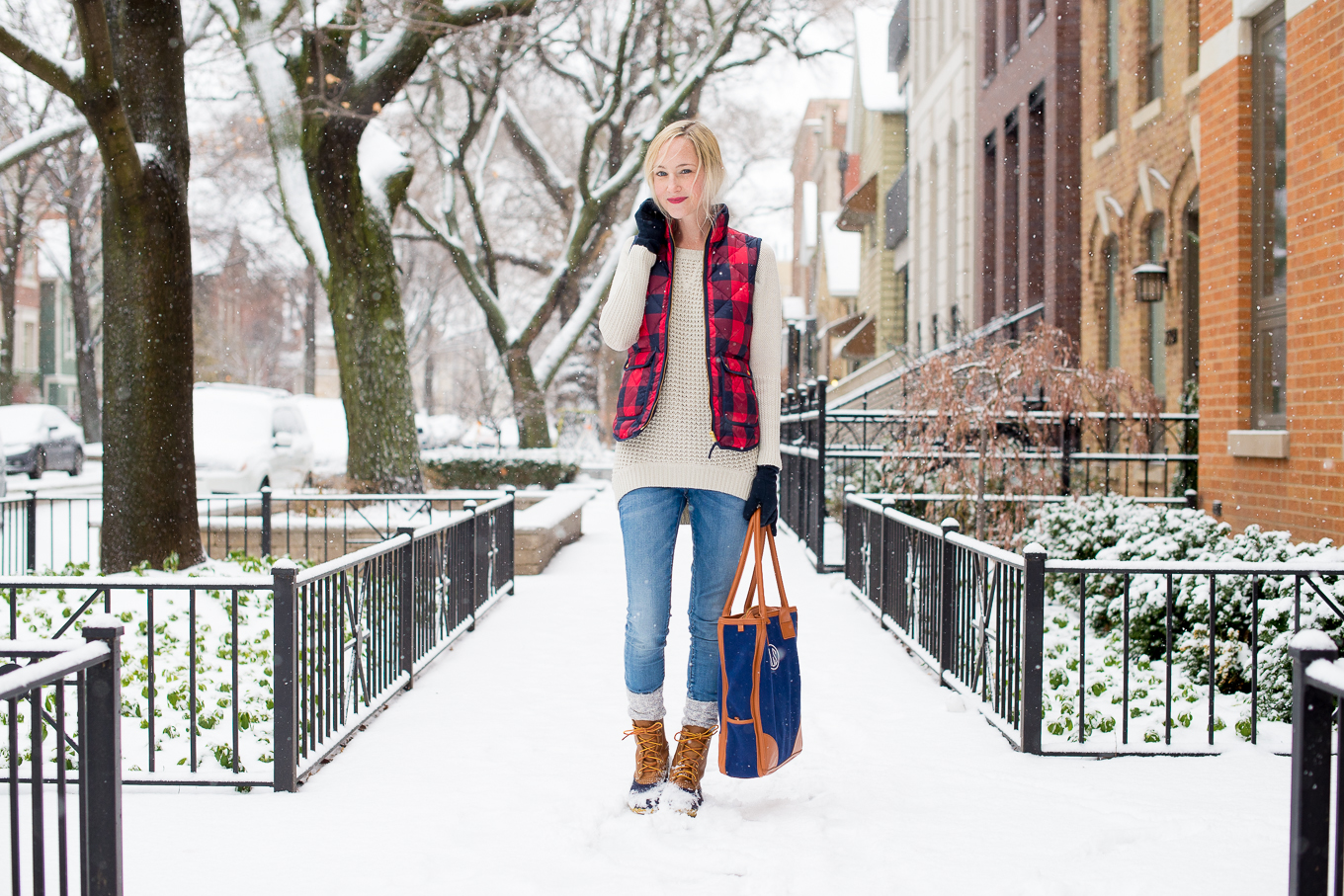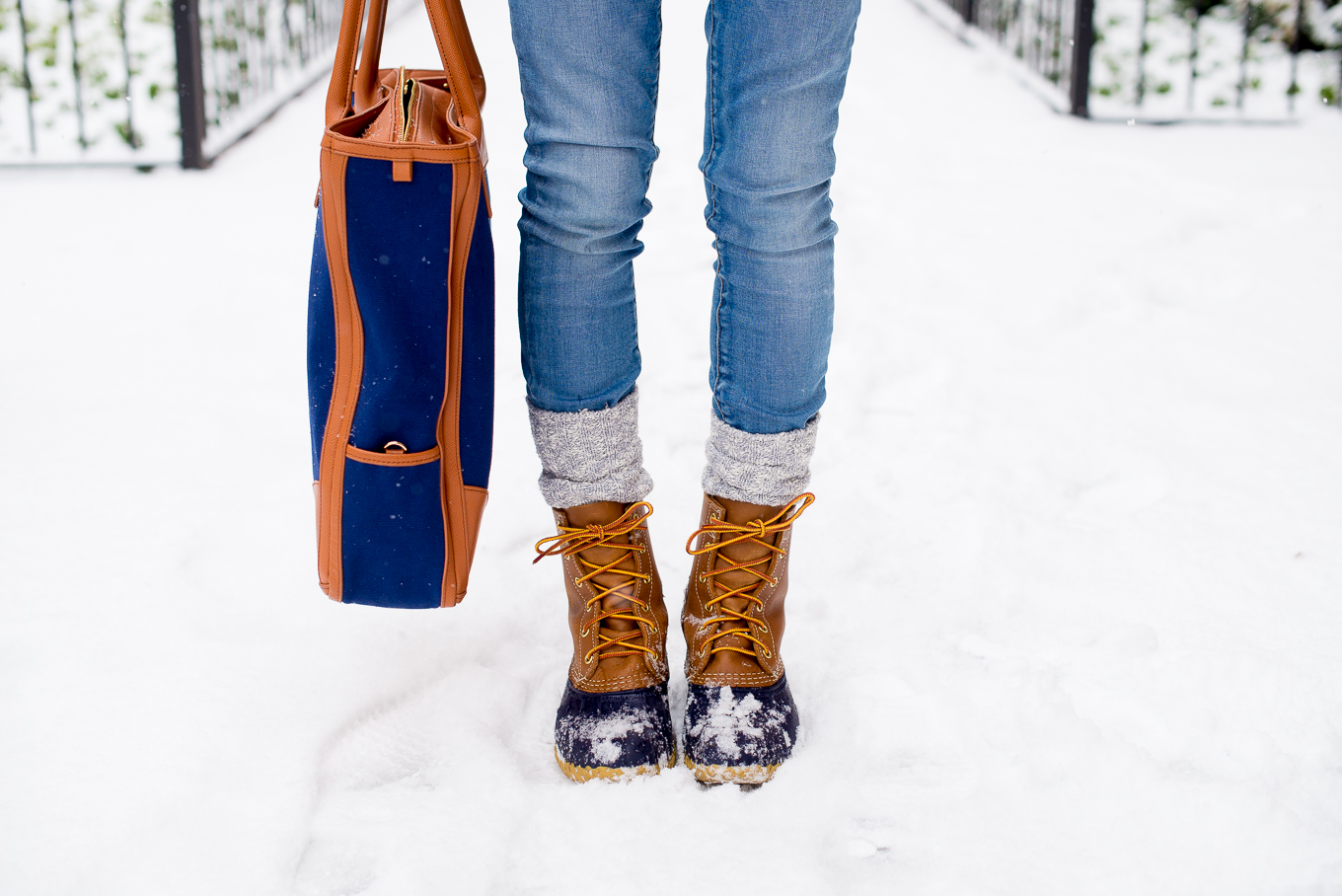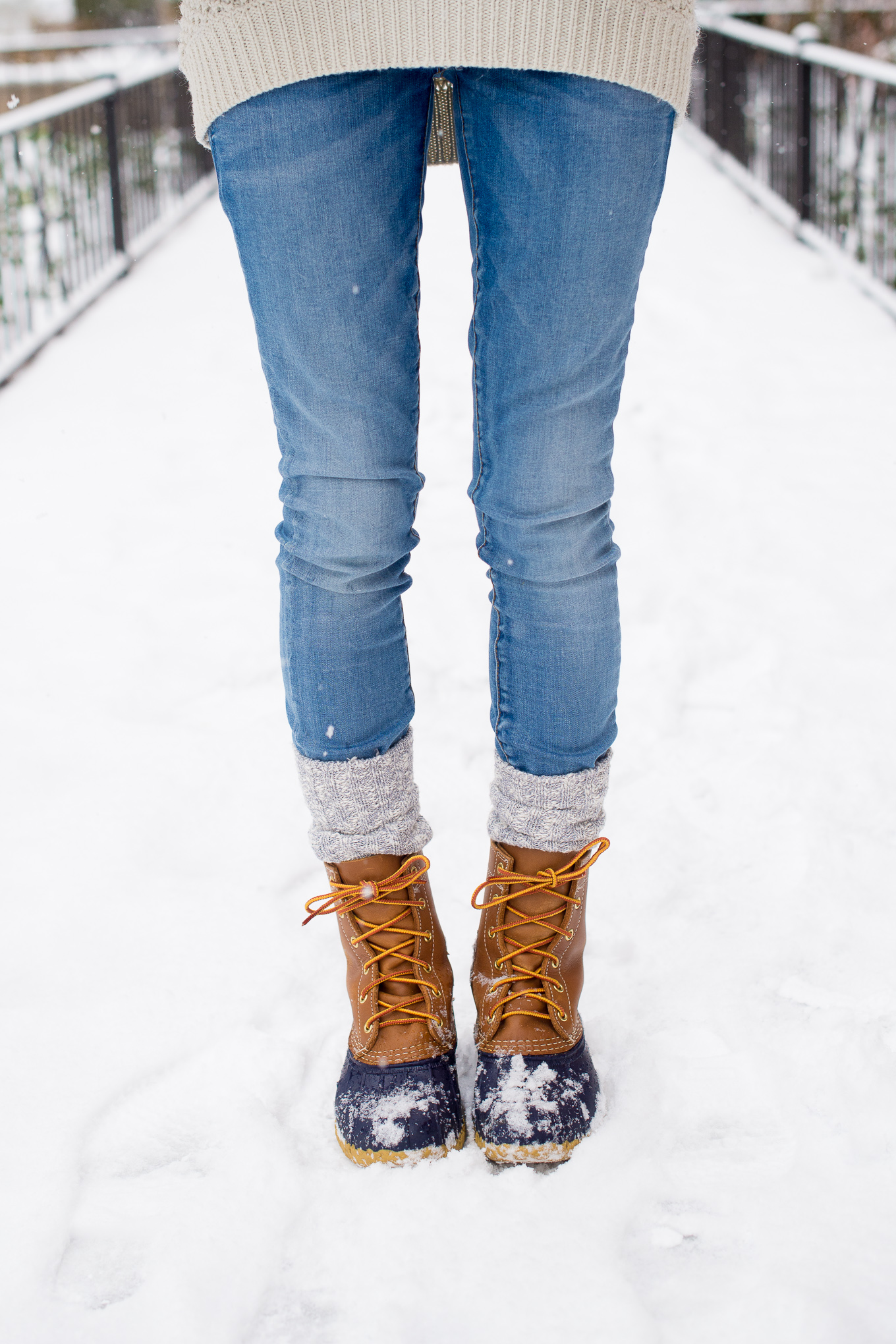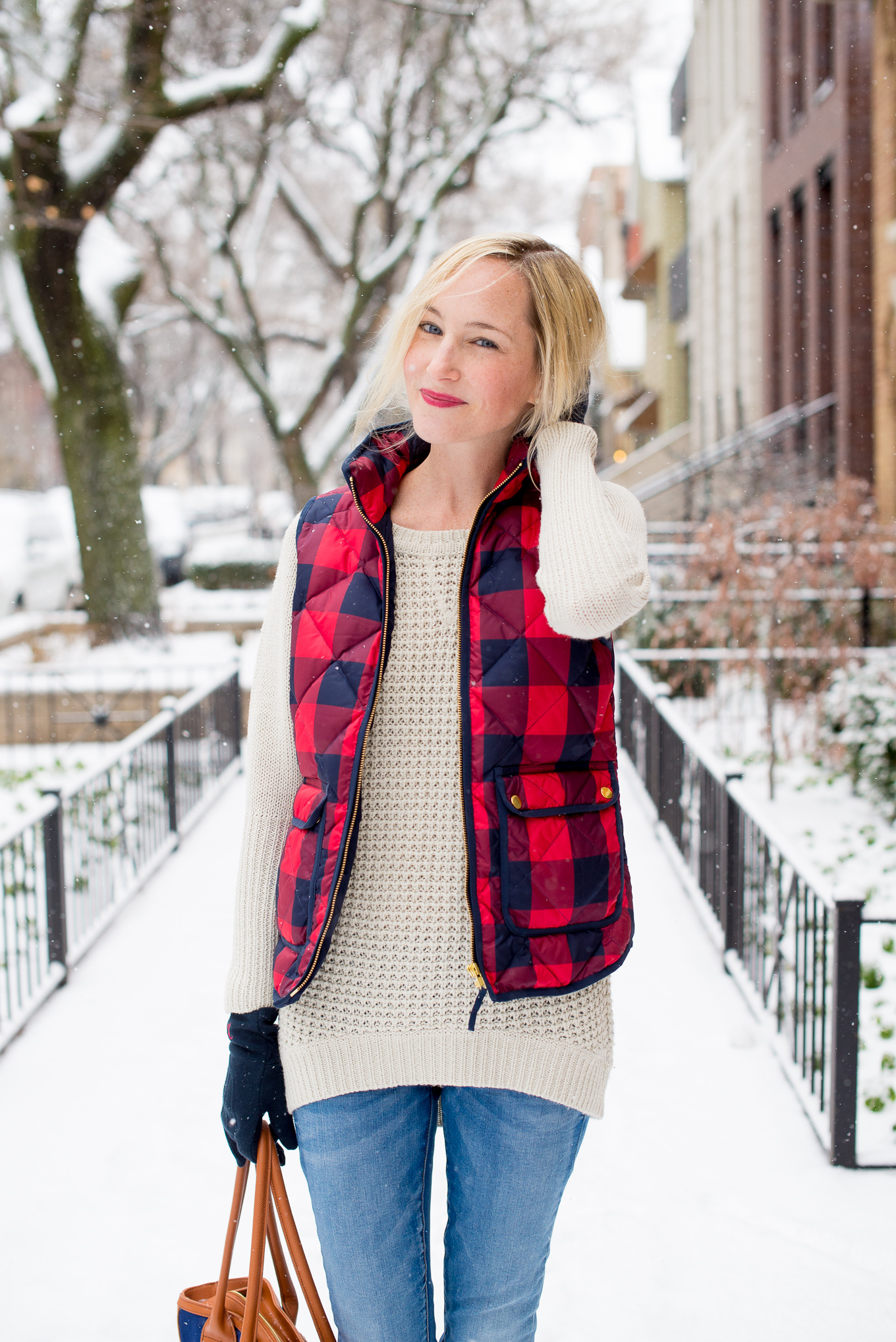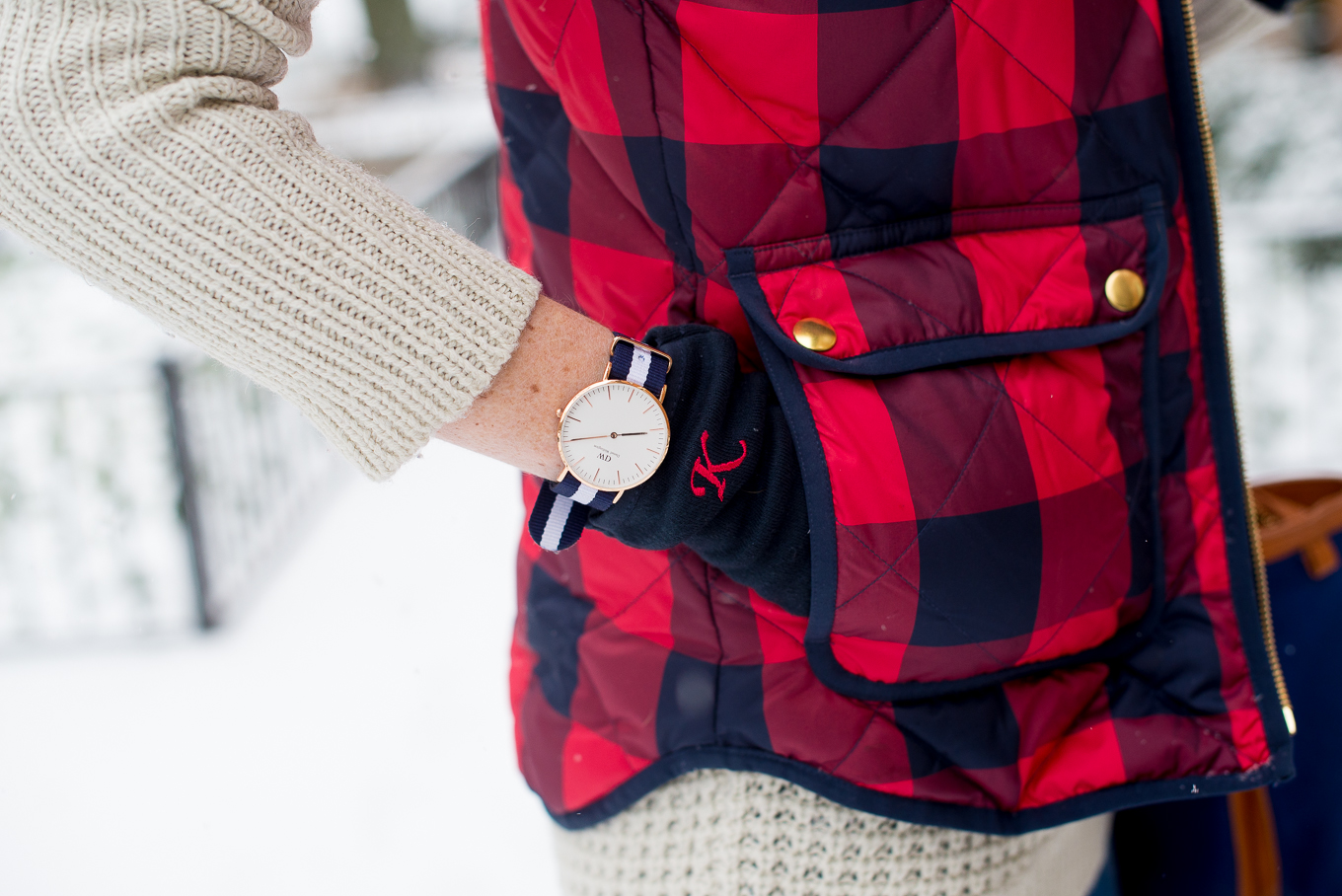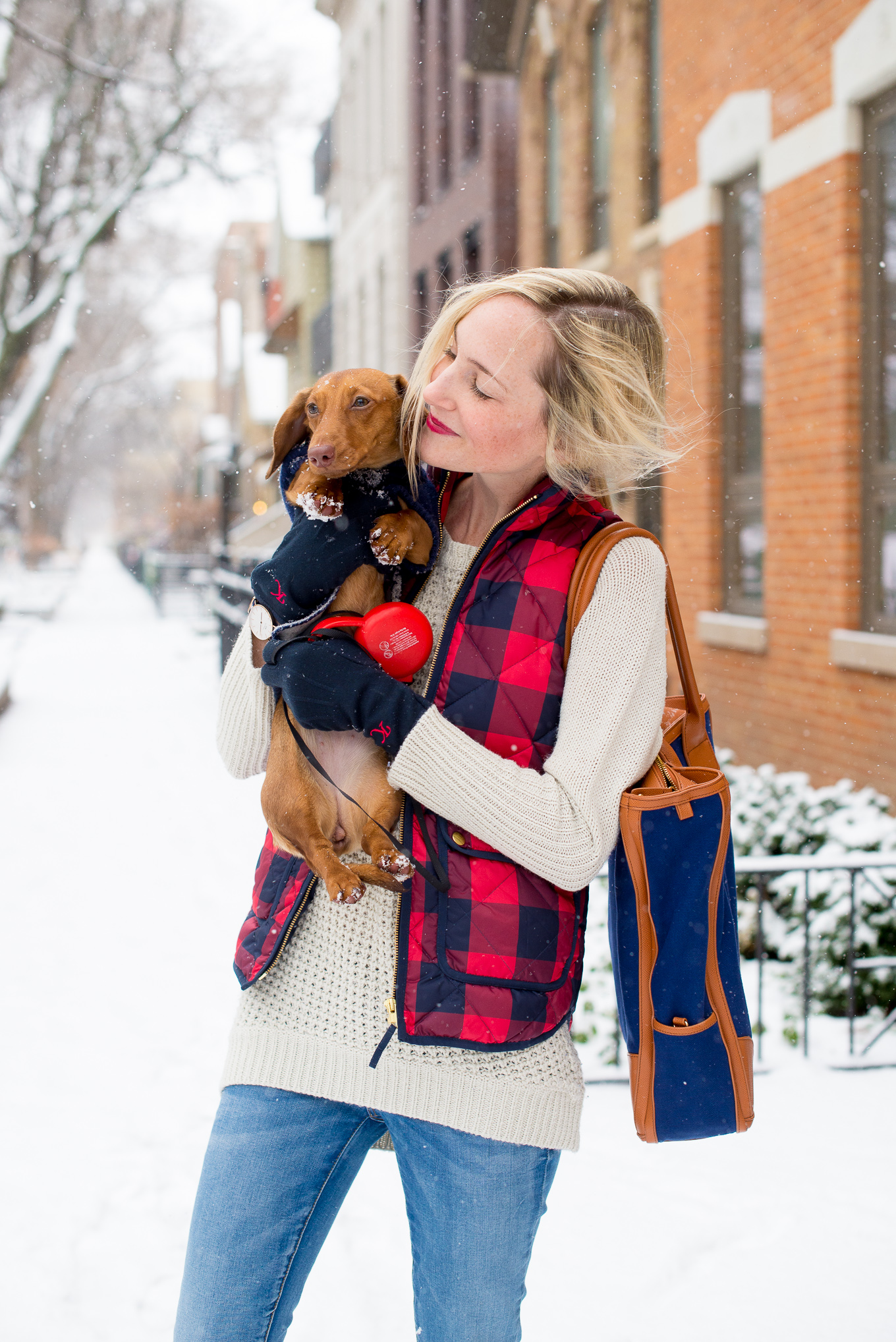 J.Crew Buffalo Plaid Check Vest