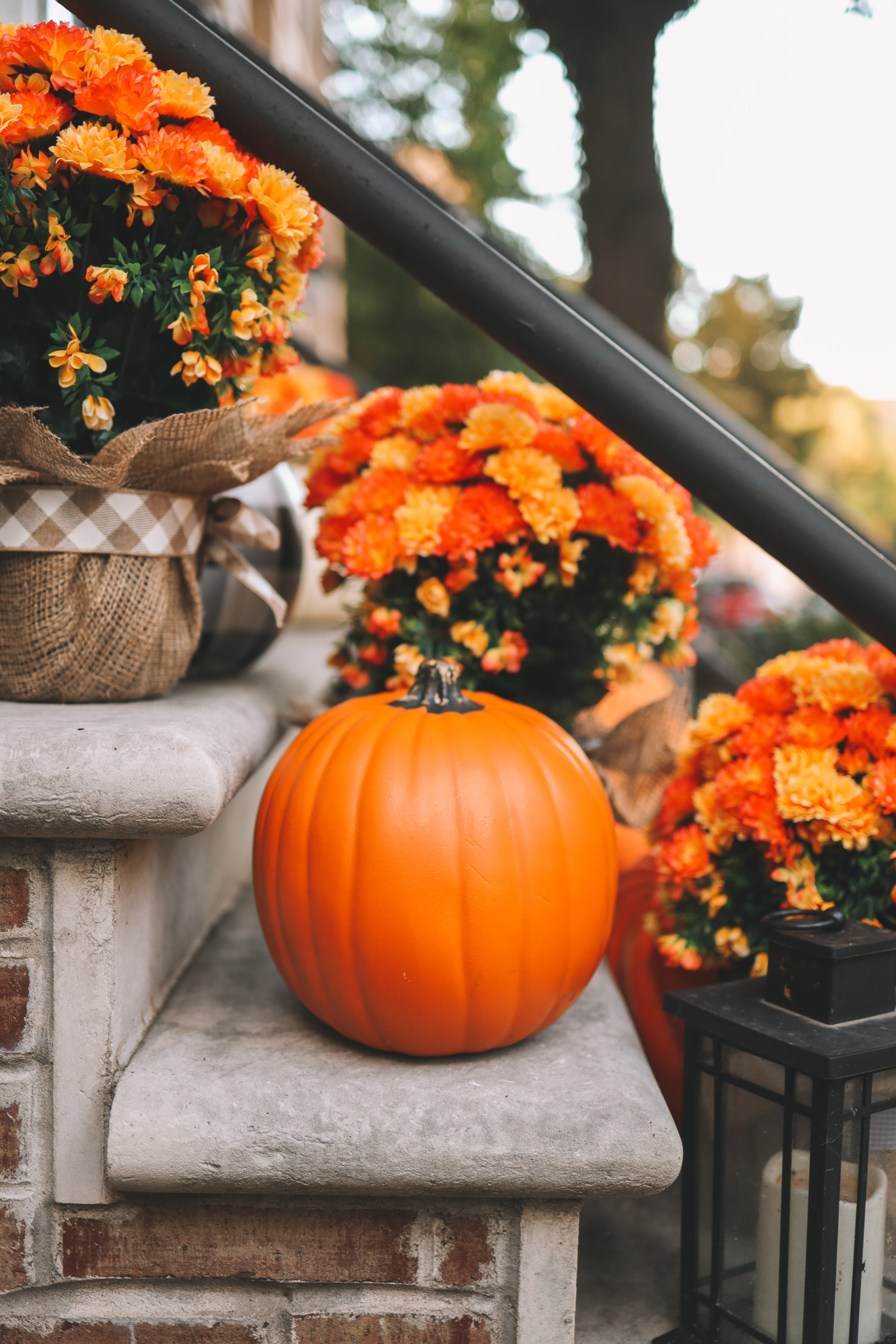 Artificial Small and Large Pumpkins / Artificial Mums via Etsy (Cheaper) / Faux Mums via Walmart / Buffalo Check Pumpkins (Also have this one from Ballard, and it's adorable!) / Artificial Mums (Try these potted fall sunflowers if the mums are sold out!) / Artificial Topiaries / Chinoiserie Planters / Dachshund Topiary / Newer Lanterns
While this is our second fall in the new house, I feel like it's our first. (Last year, we were living under tarps and five-month-old Lucy wasn't fond of sleeping. 😉) So I'm going ALL. OUT. With artificial pumpkins, of course.

Fun fact: Real pumpkins will survive longer if you give them a water/bleach bath. (This prevents rotting and can help ward off animals.) And I do plan on setting out some real pumpkins in our garden. But as for the front stoop and indoor decor, I'm (predictably 😆) going faux because they require no maintenance and are far less messy.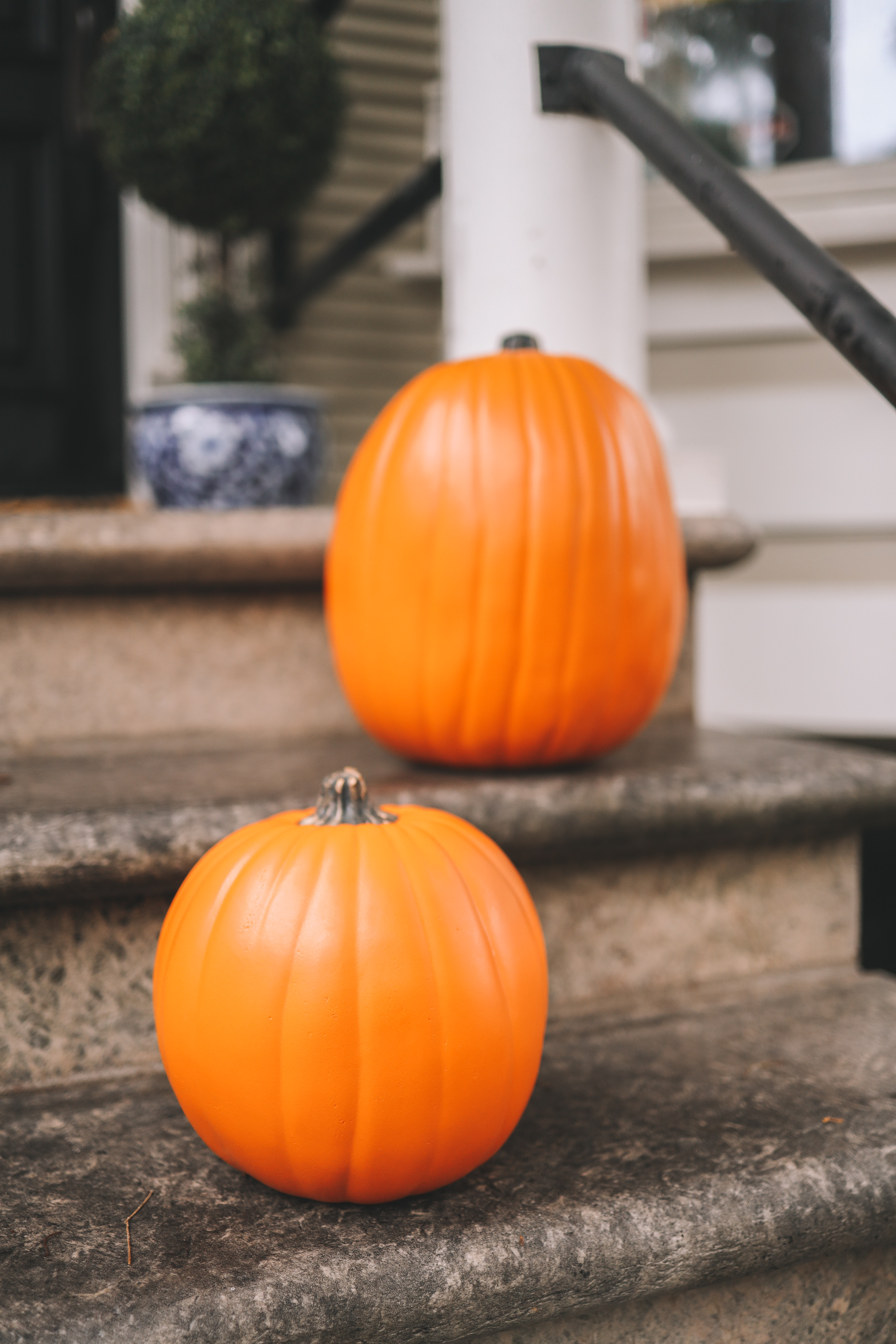 Today, I've rounded up my favorite artificial pumpkins for the fall season. Whether you're looking for lifelike or prepped-out stand-ins, there's sure to be faux pumpkins for everyone!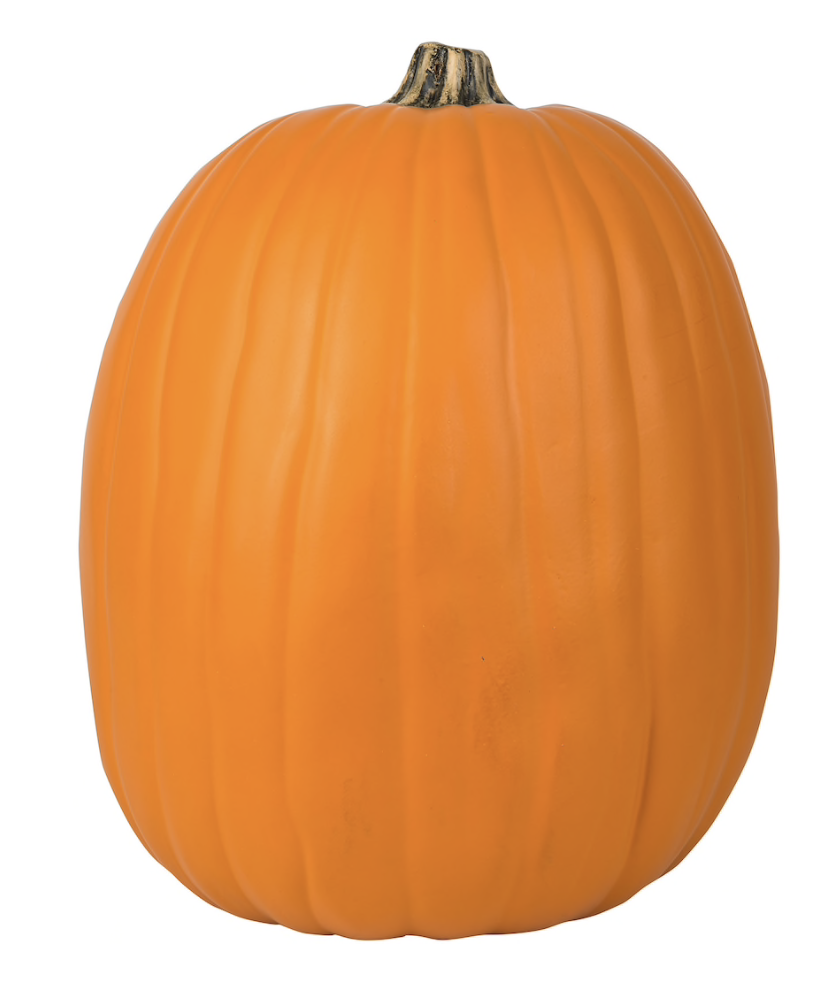 Let's start with the realistic ones. I ordered a bunch of faux pumpkins from Michael's this year. Michael's carries craft pumpkins and decorative pumpkins, and the difference in price is considerable. Will update you soon on which I like best! These are the craft ones, and you can get a ton for very little. Reviews say they work for outdoor.