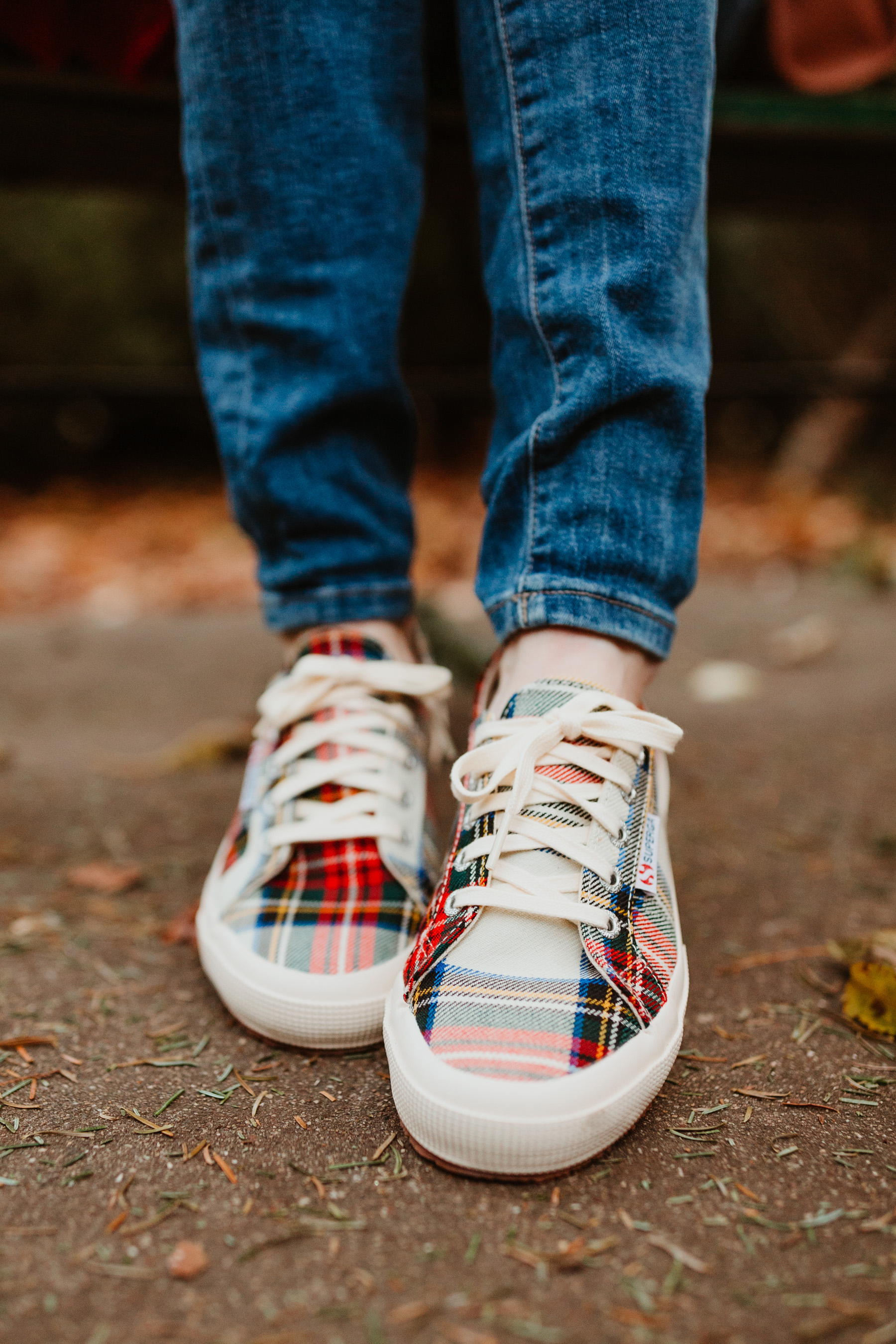 Tartan Sneakers / Cable-Knit Cashmere Sweater (Check out Lord & Taylor's full line of cashmere. Such a great deal!) / Red Coat
I must warn you. We have a big Christmas tree lot around the corner from our house, and I can pretty much guarantee that 50 percent of the photos you see from now until December 25th will be taken there. 😂 It just smells amazing and makes all three of us happy. And after getting pounded by that snowstorm the other day, it's truly beautiful! A little forest amidst a bustling city. I love it. :)
Anyway, you might remember that the Larkins have partnered with Walmart a few times this season, mostly to talk about their amazing toy department (Emma on the fire truck 😍) and "home" selection, but also to highlight the fact that so much of their inventory ships free and arrives on your doorstep within two days with no membership fee. (All you have to do is check "2-Day Shipping" on the lefthand side bar, and you'll see everything that's eligible. Mitch and I have actually switched over to Walmart for everyday necessities because typically, the prices are better than what you'd see elsewhere. From baby and bath products to food and cleaning supplies, they have it all!) Who knew?!
Something else I didn't know until recently: that Walmart carries merchandise from vendors like Wayfair, Allswell, Moosejaw, Art.com, Hayneedle and Lord & Taylor. (!) I love this. Lord & Taylor has always been a go-to store for me, as the one on 5th Avenue in New York City is right next to my dad's office. I grew up visiting the store, and my parents would take me every Christmas to see the windows. (It's so special that we took Emma there for her first Christmas in New York! This photo is one of my most prized possessions. All the feels.)
But because there isn't a Lord & Taylor here in Chicago–it's only in the suburbs–it's been off my radar for a few years. Now, though, having the ability to shop the vendor via Walmart, it's back on. 😉 Confession: Mitch ordered paper towels the other day and I totally added this cable-knit cashmere sweater right before he checked out, haha.
So yeah! Let's talk about what I'm wearing from Lord & Taylor:
This was the obvious footwear choice, because come on: #60daysofplaid. In all seriousness, Superga is one of my favorite sneaker brands, and both Mitch and I have long been fans. Over my last 2.5 years of motherhood, I've learned that I need durable, comfortable shoes and clothing to keep up with my kid… but I love that these sneakers are super festive, too! I wore them to the playground last week (before the snow came) and was stopped by two other moms to talk about 'em! Sizing: The sneakers run TTS.

I keep saying this, but solid cable-knit cashmere sweaters (that don't cost an arm and a leg) are hard to find! This one is only $100, and the quality is fantastic. A fun style idea: tuck a cashmere cable-knit sweater into your favorite tartan skirt or pair of dress pants, and you'll have an adorable and warm holiday look. (Btw: Be sure to check out Lord & Taylor's entire cashmere line. The pieces make for great gifts!) Sizing: TTS, but it's fitted. I ordered two sizes up, but if I wasn't pregnant, I would have ordered one size up. Order your normal size if you like your sweaters fitted, and order one size up if you like a little extra room.
This coat is only $90. I had my eye on it last winter, but waited too long to pull the trigger. I love a good pop of color during the winter. :) Sizing: Runs small in the shoulders. I'd recommend going one size up.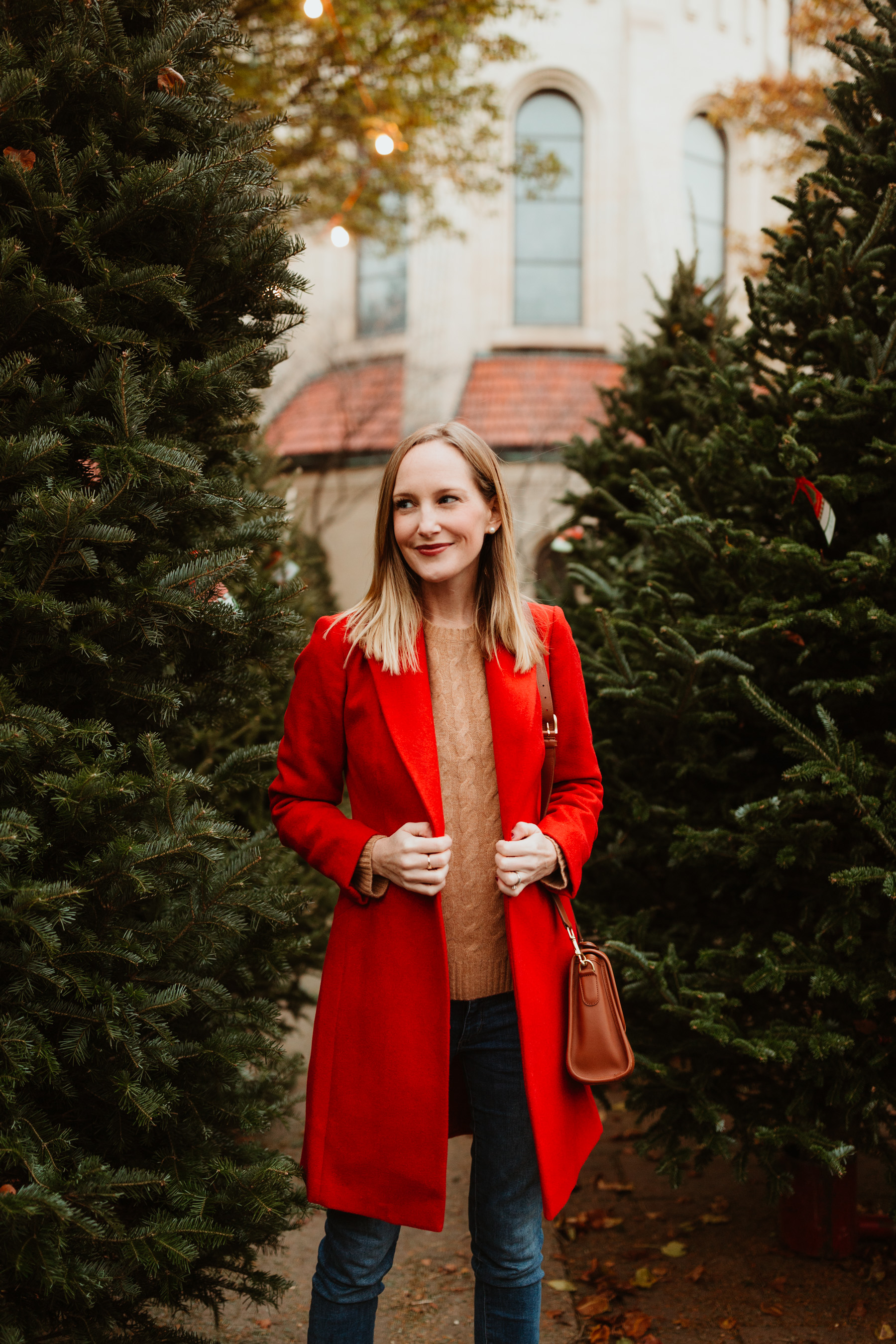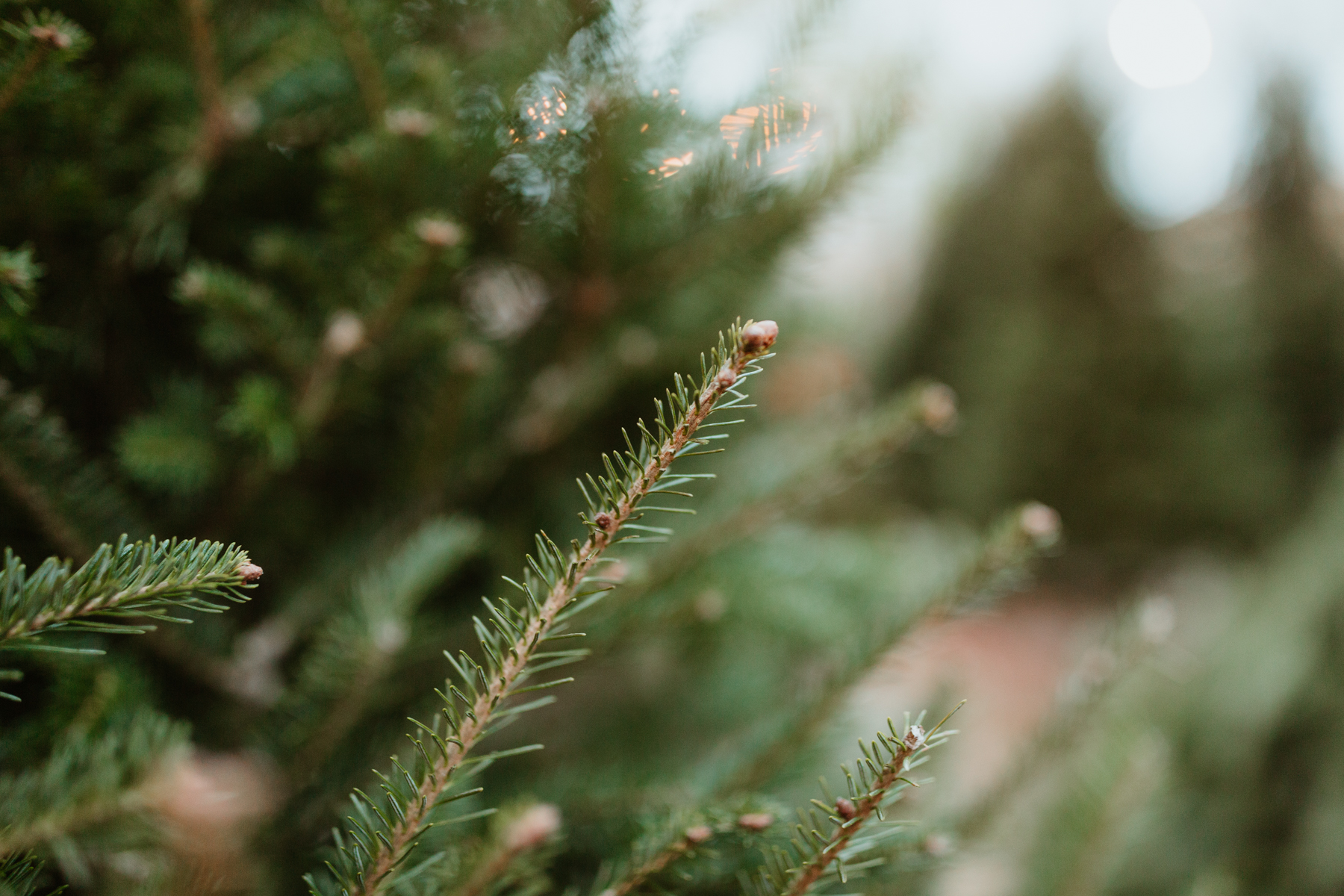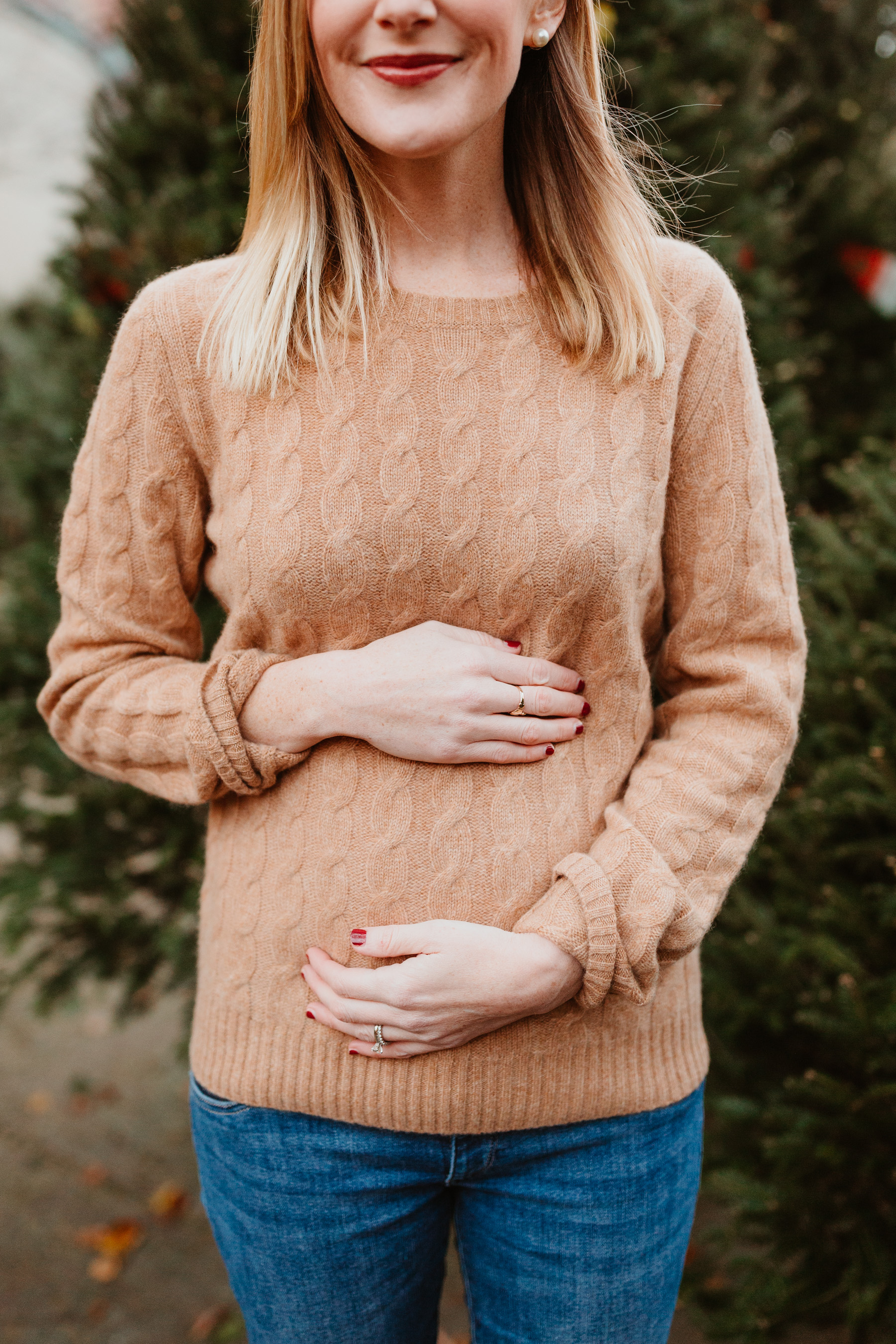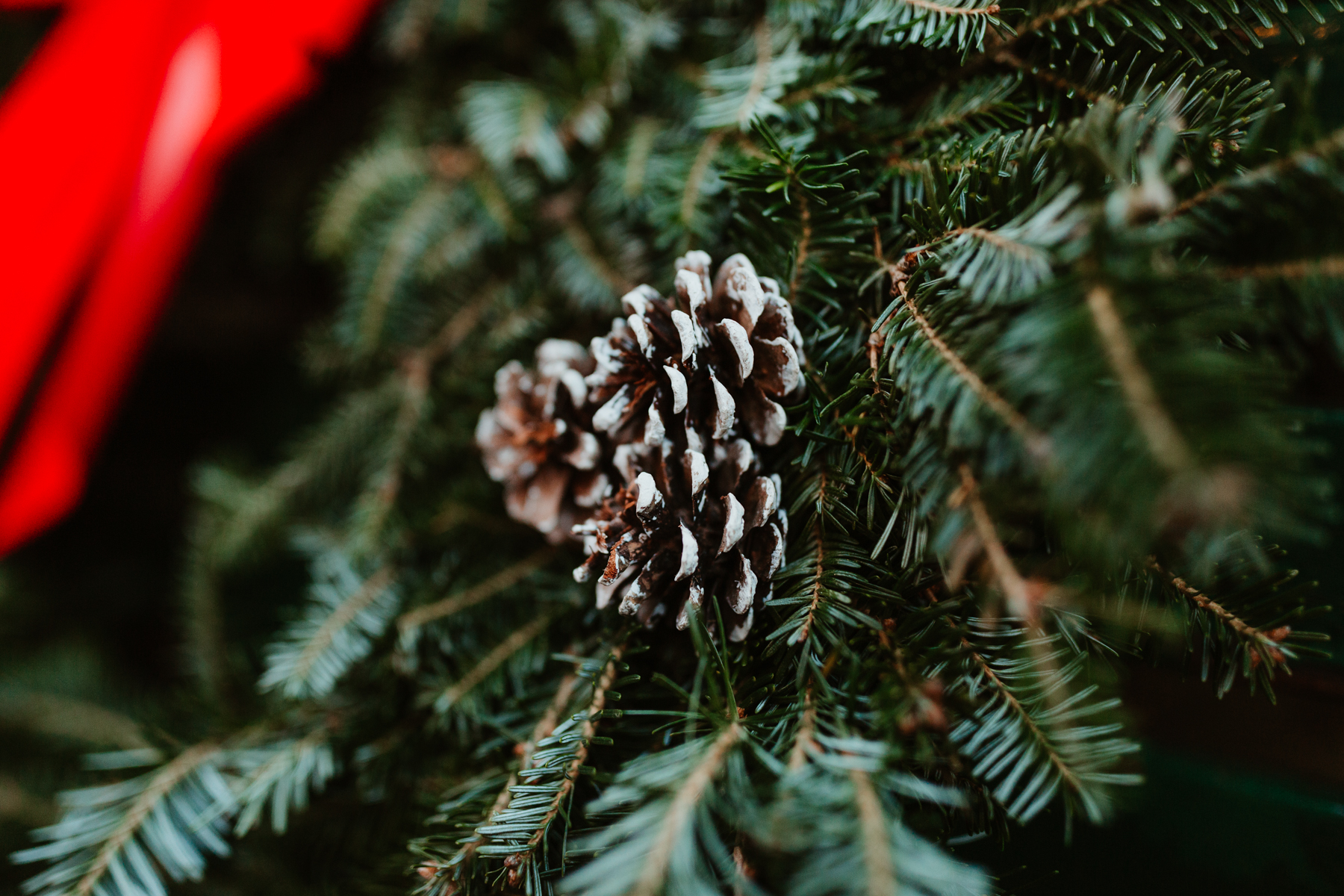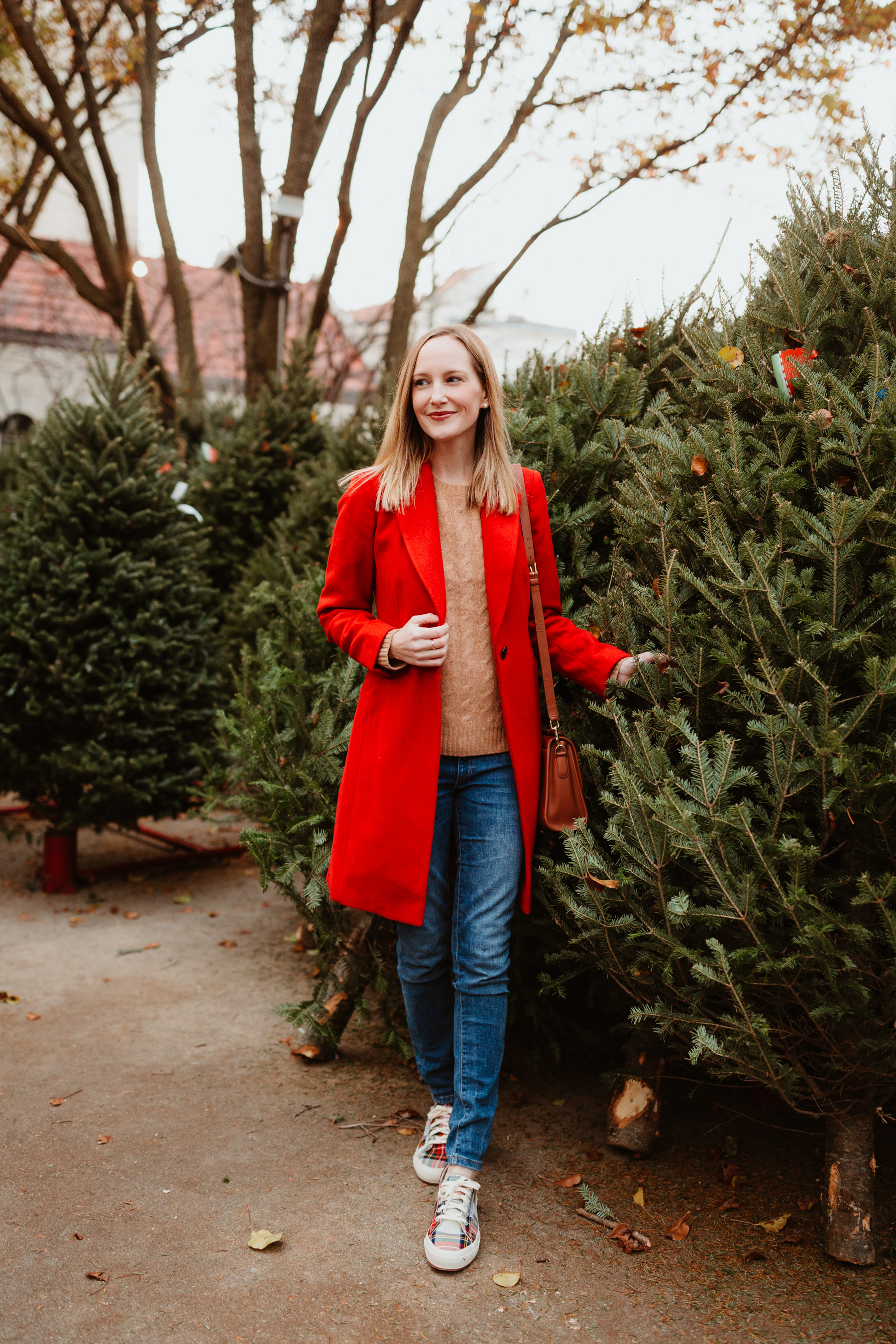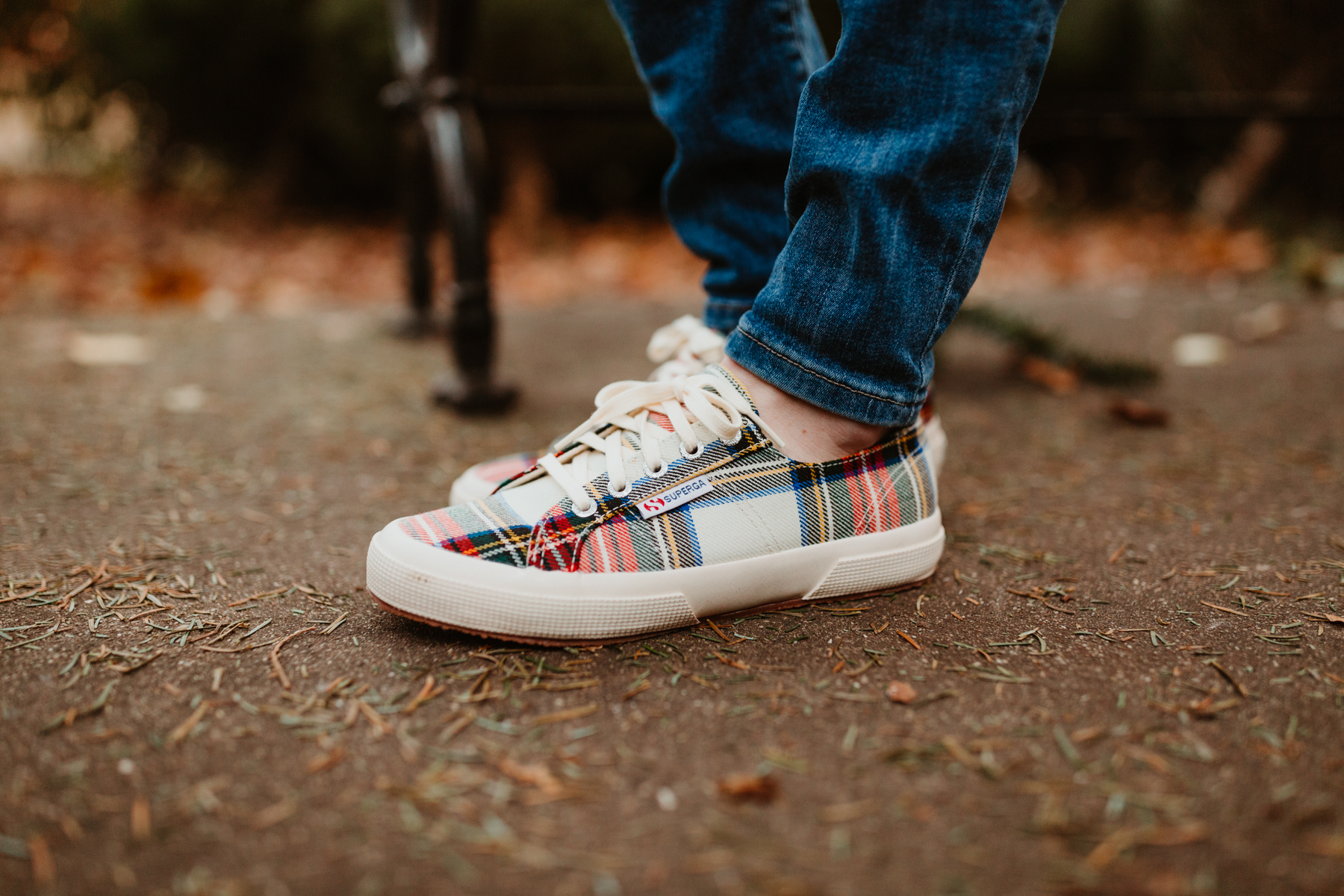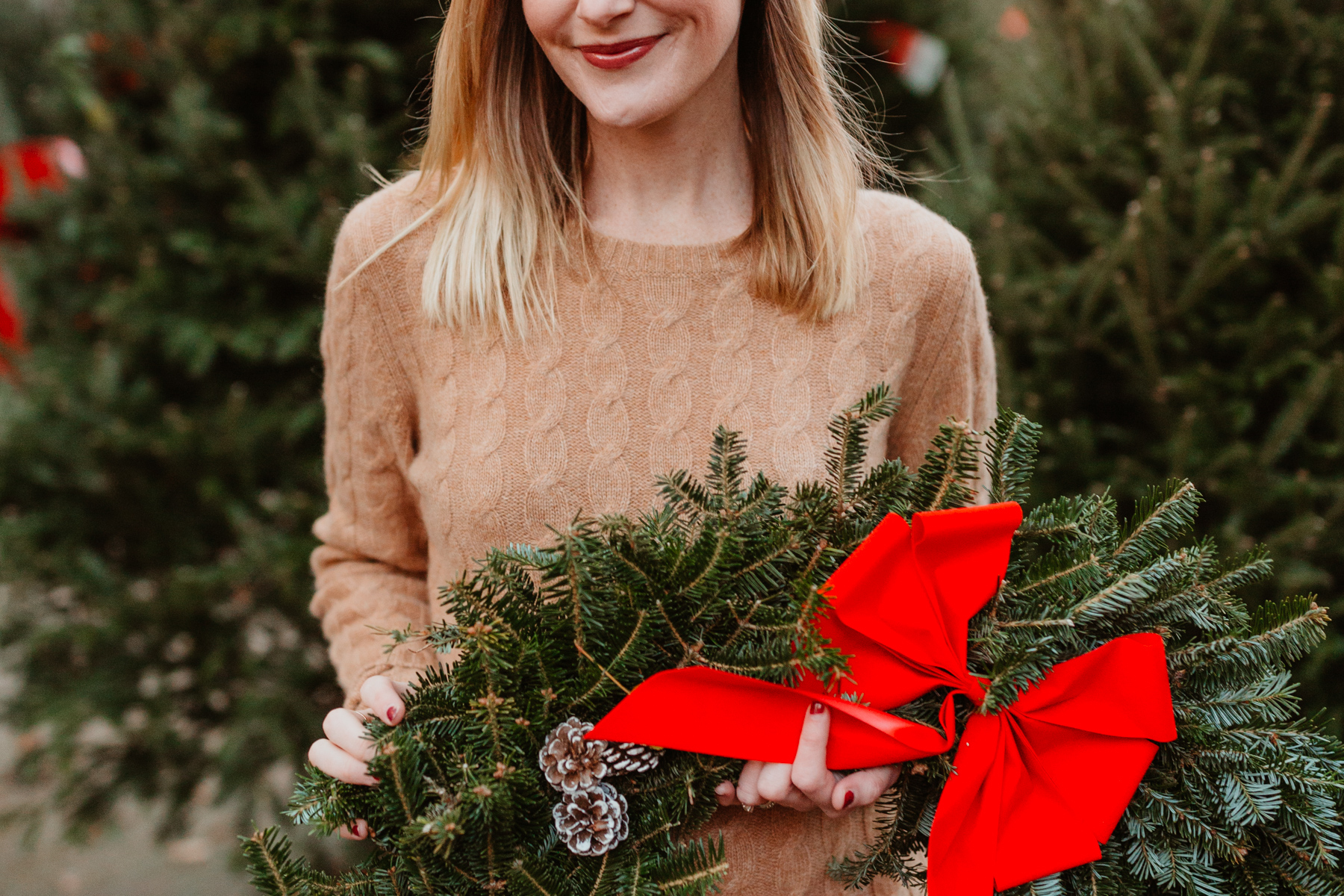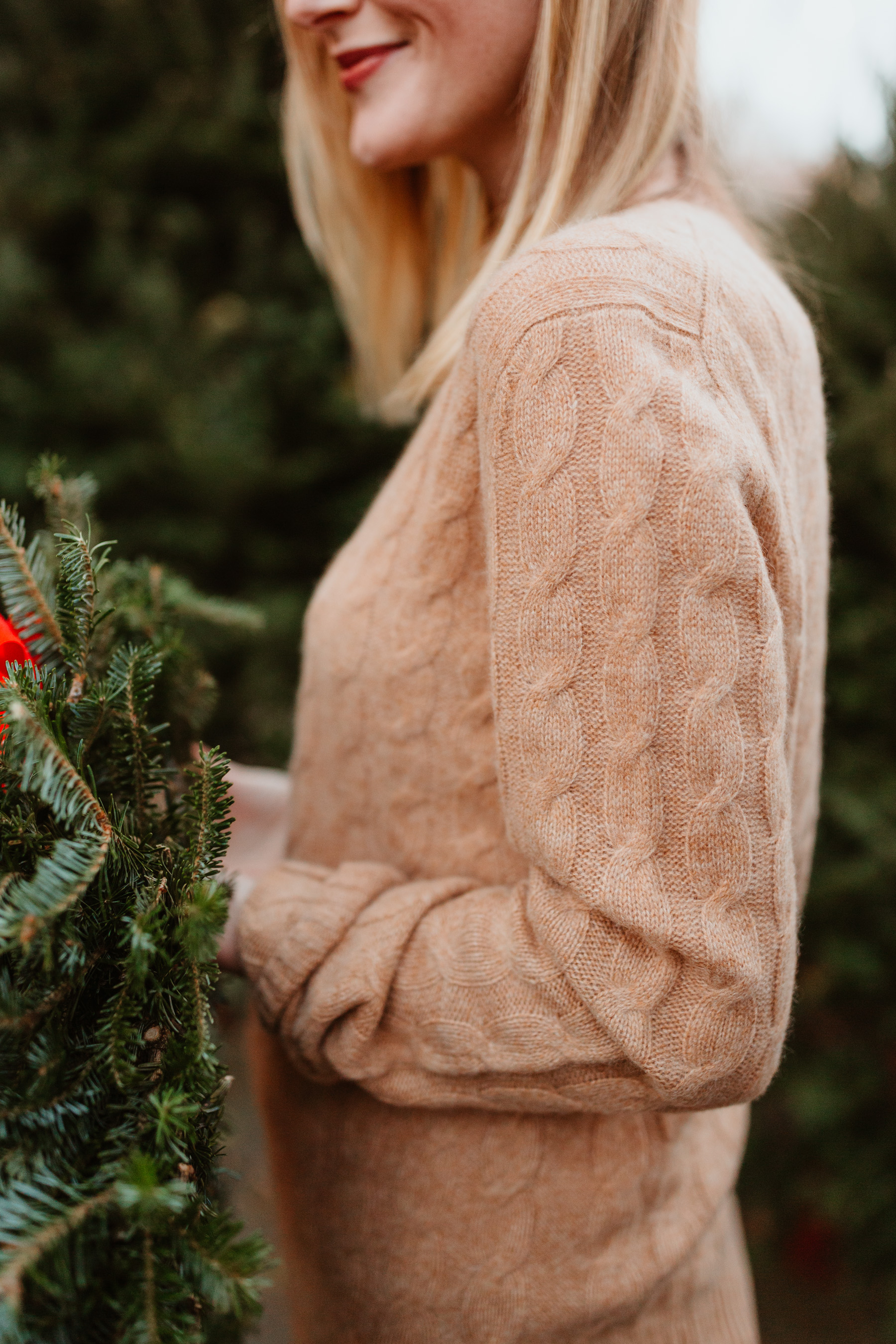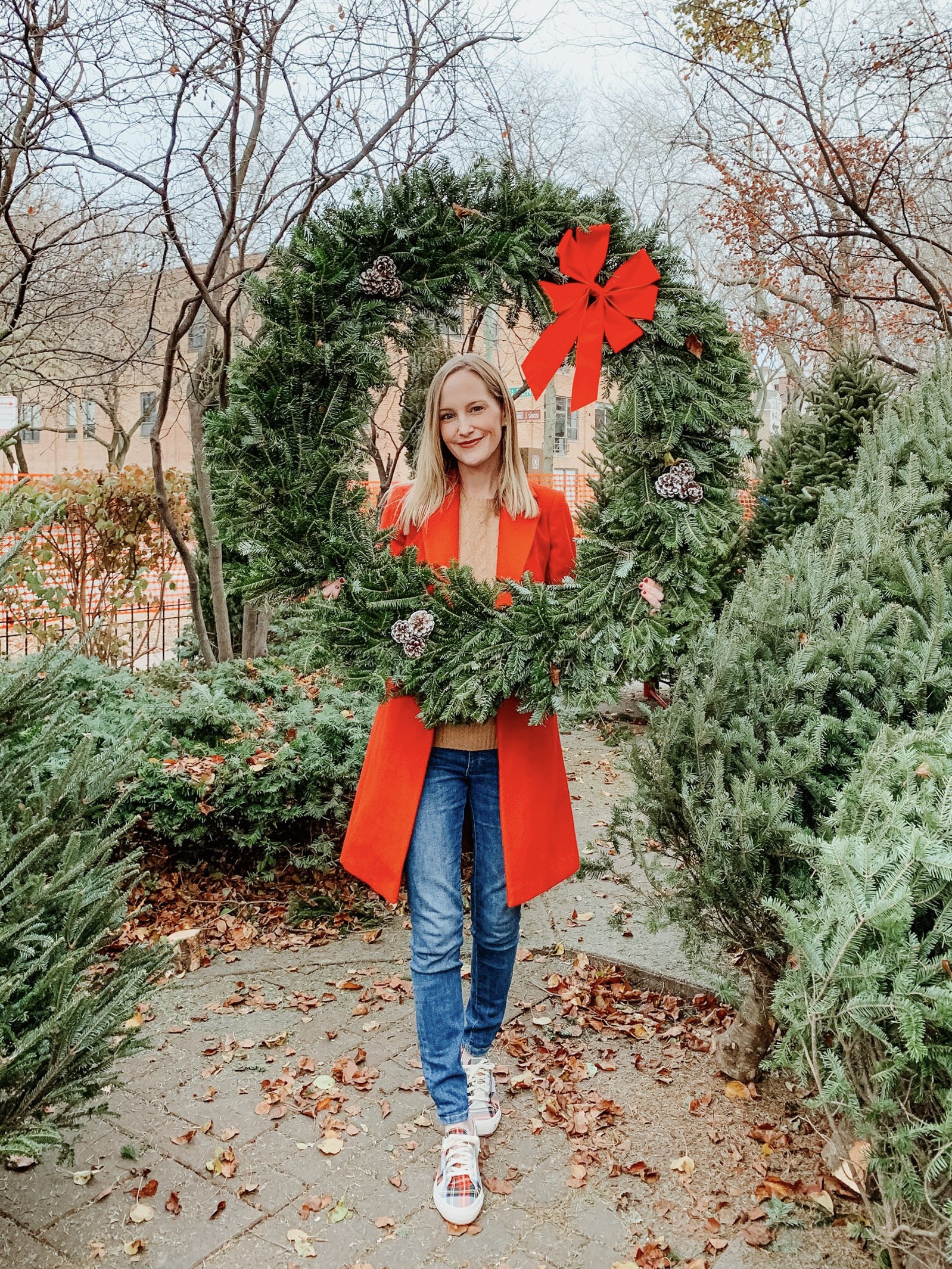 Shop the post:
Tartan Sneakers / Cable-Knit Cashmere Sweater (Check out Lord & Taylor's full line of cashmere. Such a great deal!) / Red Coat

This post is sponsored by Walmart, but all opinions are my own. As always, thank you so, so much for supporting the partnerships that keep Kelly in the City up and running!