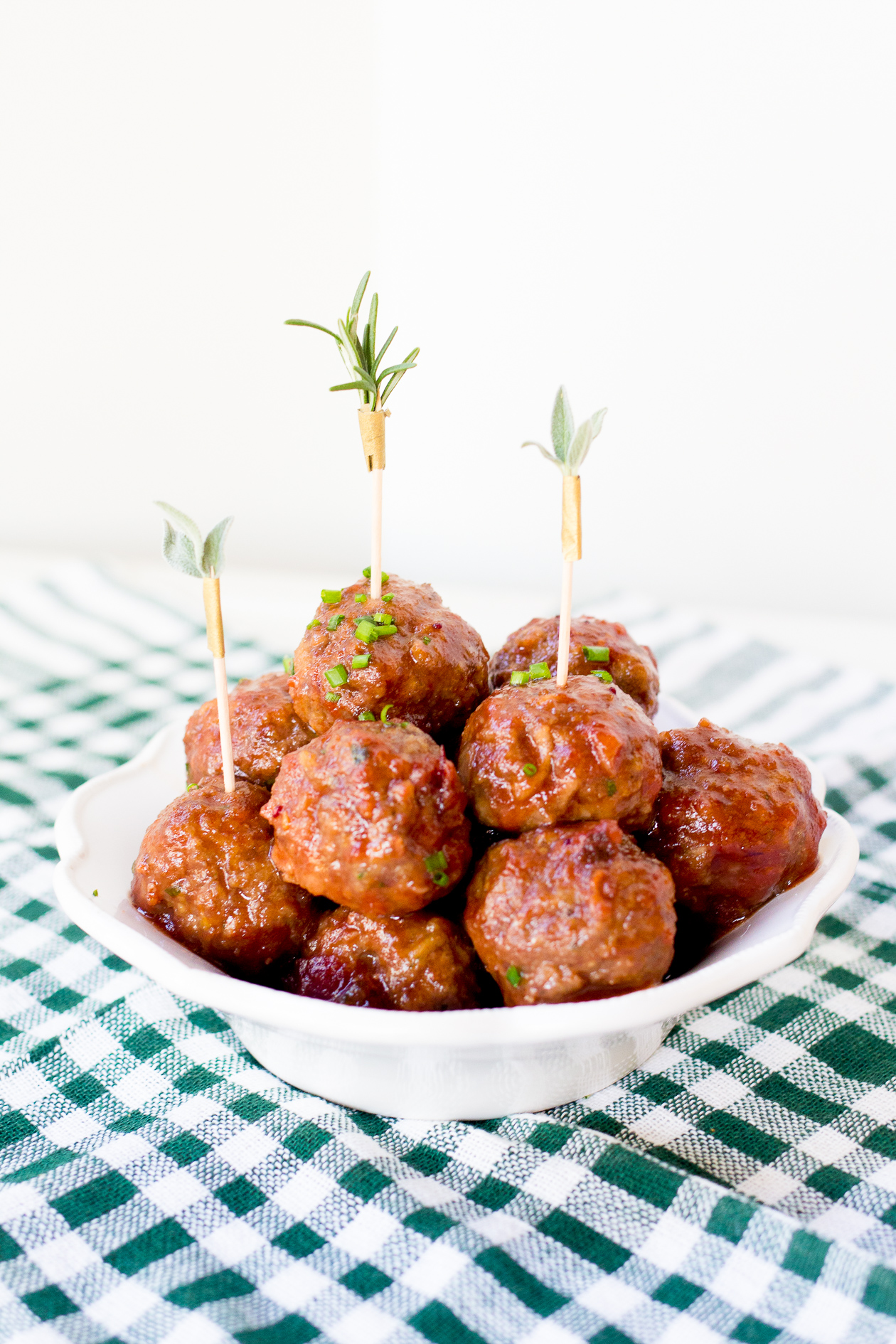 It wasn't until last year when I met Jess that I started to become interested in cooking. She made this amazing meal for our little shindig before the Snowball, and I couldn't get over how good it was. I raved about it so much that it's since become a running joke between us. ;)
Well, she's done it again, Ladies. Enter Jess' Sweet and Spicy Cranberry Meatballs–the perfect little appetizer to serve during the holidays this year! I was working over at her place on a Friday a few weeks ago, and the boys decided to join us for bites and drinks after they were done with work. My suggestion? Let's order pizza. Jess' solution? Let's make the best little meatballs ever.
"I'll guide you, Kelly," she laughed. "It's quick and easy!"
For the recipe, we used PRE Brands ground beef, which is 100-percent grass-fed and hormone-free. It seriously tastes WAY better than what you'd pick up at a butcher or grocery store, yet you can purchase it at Mariano's. (For my Chicago girls!) Jess combined the flavors of whole cranberry sauce, garlic, chili sauce, chives, cayenne pepper and soy, and it was ah-mah-zing. The best part? We managed to snag a few for ourselves before Mitch and Neal dove in. Oh, and the whole recipe only took a few minutes, as the meatball are cooked in the oven, not in sauce (which takes hours). That was pretty great, too!
Tonight, Mitch and I are throwing our first-ever holiday party at our first-ever house, and you'd better believe that we're making Jess' Sweet and Spicy Cranberry Meatballs! Want to learn how to make 'em yourself? Click to get the full recipe in the Winter Guide below! (Page 52!)
Photos by Jess Keys