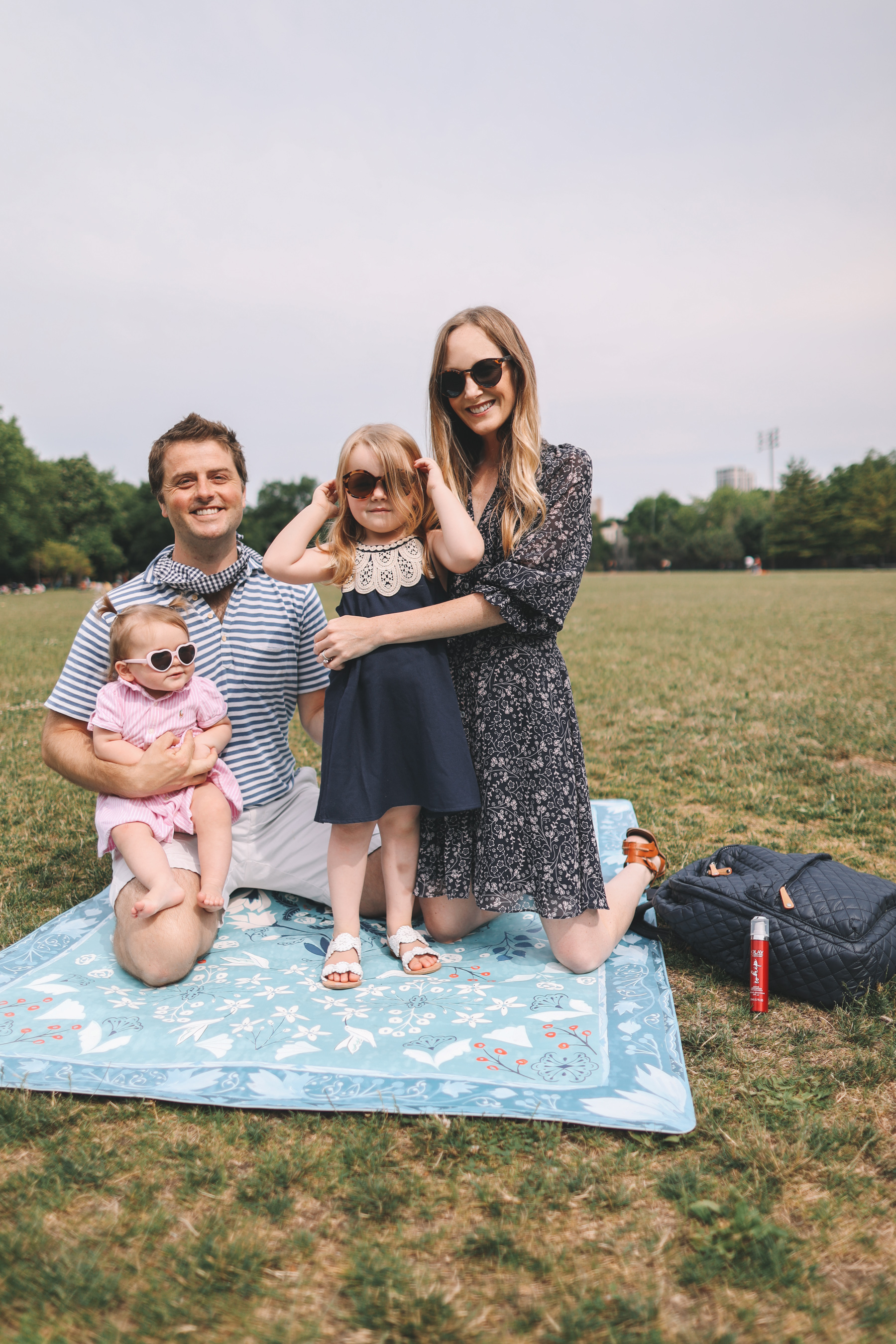 Olay Regenerist Whip SPF 40 / Play Mat / Backpack / My Dress and Similar Sandals / Emma's Dress (Also here), Similar Sandals and Sunglasses / Lucy's Dress (Similar)
I love these photos! 😭
This post is sponsored by Olay. Thank you so, so much for supporting the partnerships that keep Kelly in the City up and running!
I snapped them over Father's Day Weekend. We were home in Lincoln Park, and we had the most fantastic socially distant day–complete with games, takeout dinner from Boka, and presents over dessert. I do wish we could have been with our families, but we were grateful that we were able to celebrate with my father-in-law earlier in the week, and via Facetime with my dad on the East Coast!
Anyway. :) Life is chaotic. But as someone who has a history of skin cancer in the family, I always take the time to apply SPF. (Sun care is self care, in my opinion.) I've worn Olay for years, but the brand's new Regenerist Whip SPF 40 is definitely my favorite product yet because it provides heavy-hitting protection in a light formula that changes from cream to liquid on contact. I really like it. Think fast absorption and a truly breathable feel. The ultimate defense against the sun for the busy mom.
I normally apply it in the morning with my primer/makeup, as the formula is SUPER blendable. (So nice!) If I'm not wearing makeup, though–and that happens a lot these days since very few people see my unmasked face IRL 😉–I'll stick it in my bag and bring it along to the wide-open space of the day. I love that it doesn't make my face break out, and that it doesn't leave my skin looking greasy or shiny like other SPF formulas do. My skin is left feeling smooth and matte!
It's also formulated with Olay's advanced mino-Peptide Complex II, so it actively firms and hydrates. And it features the brand's non-greasy and oil-free "SolaSheer Technology," which moisturizes and nourishes the skin while protecting it against harmful UVA/UVB rays.
The best part? Olay Regenerist Whip SPF 40 takes roughly 30 seconds to apply. So even my tired mom self can use it. :)
Definitely a winner!
And with that, please enjoy these cute family pics of us frolicking in the sun without worry!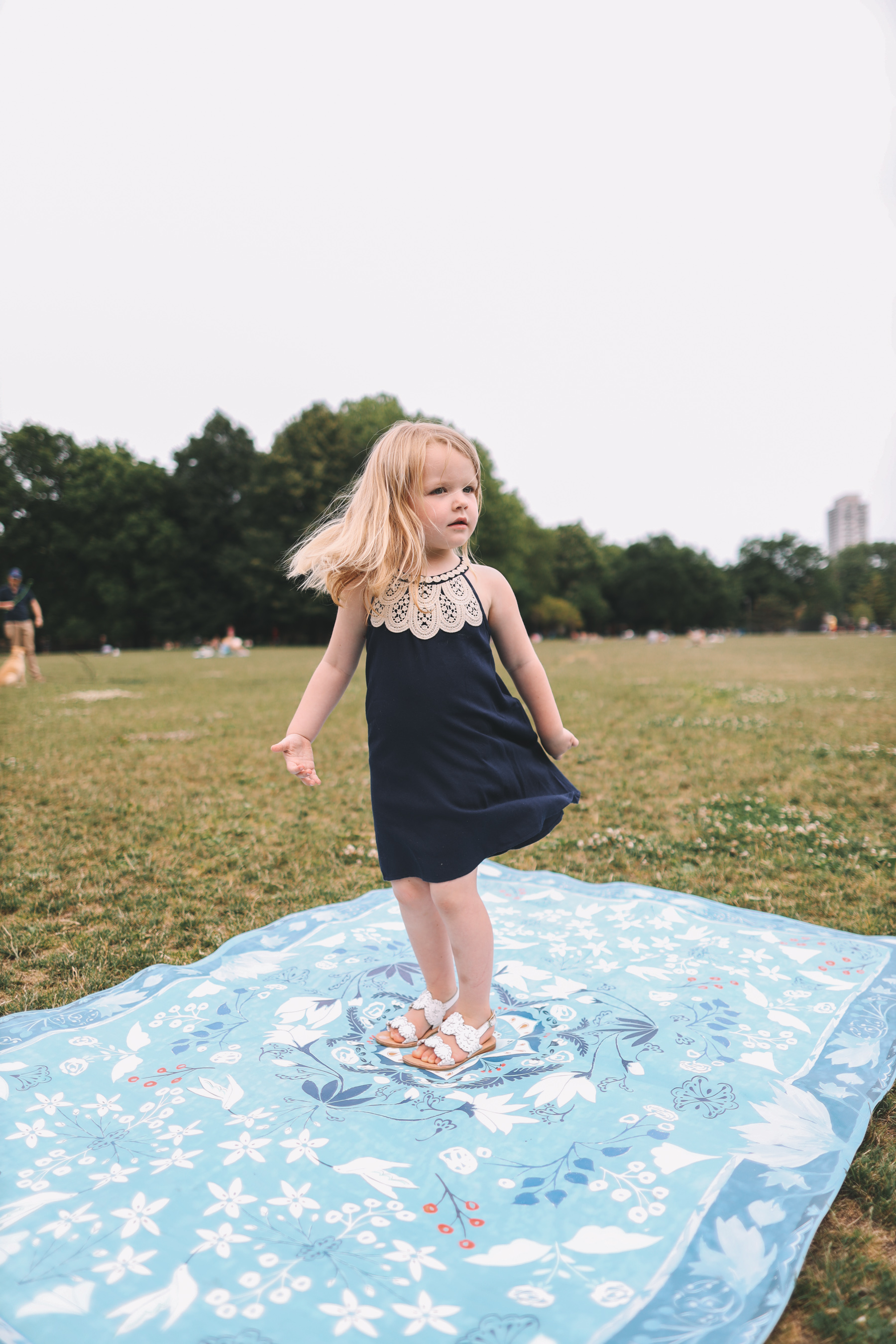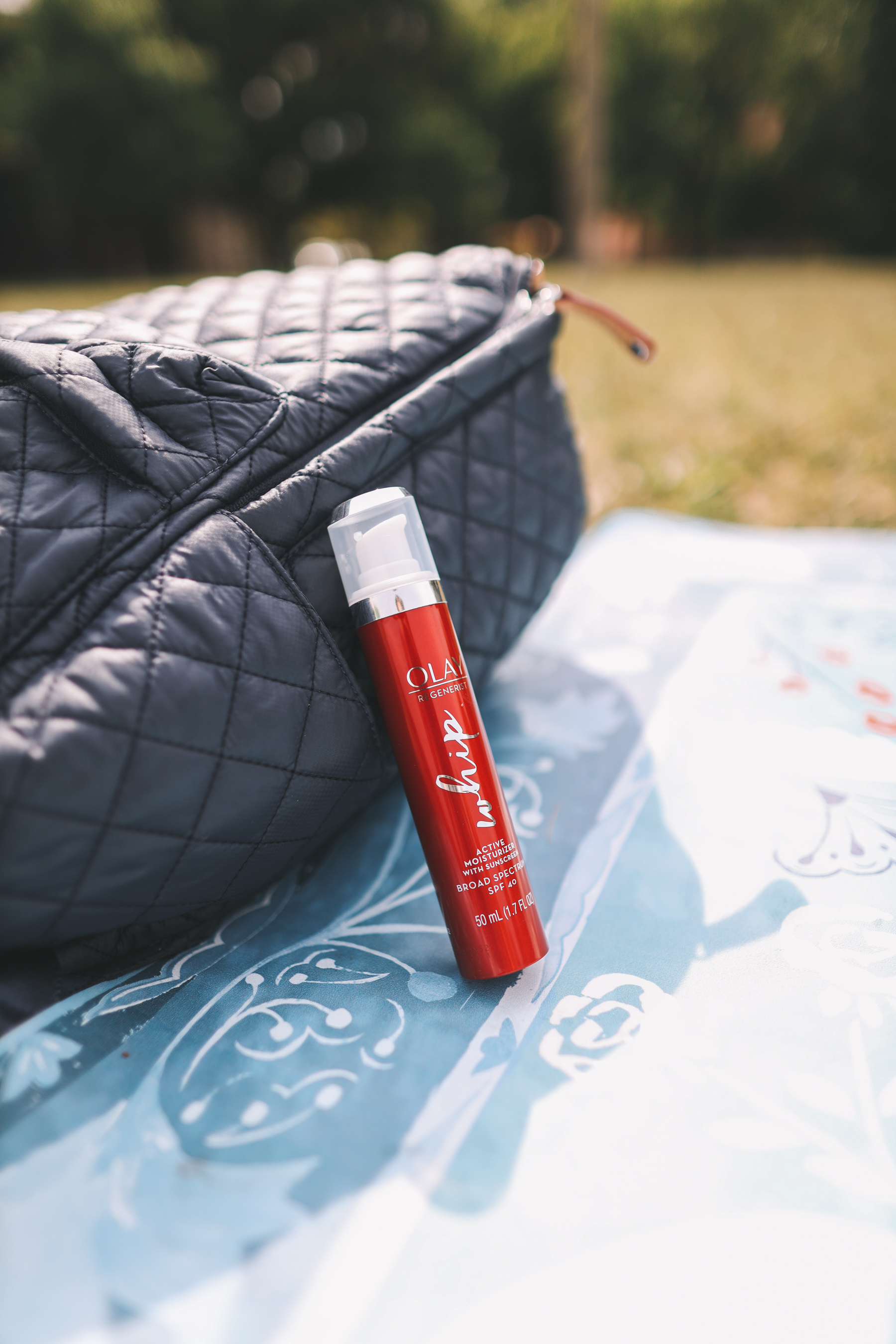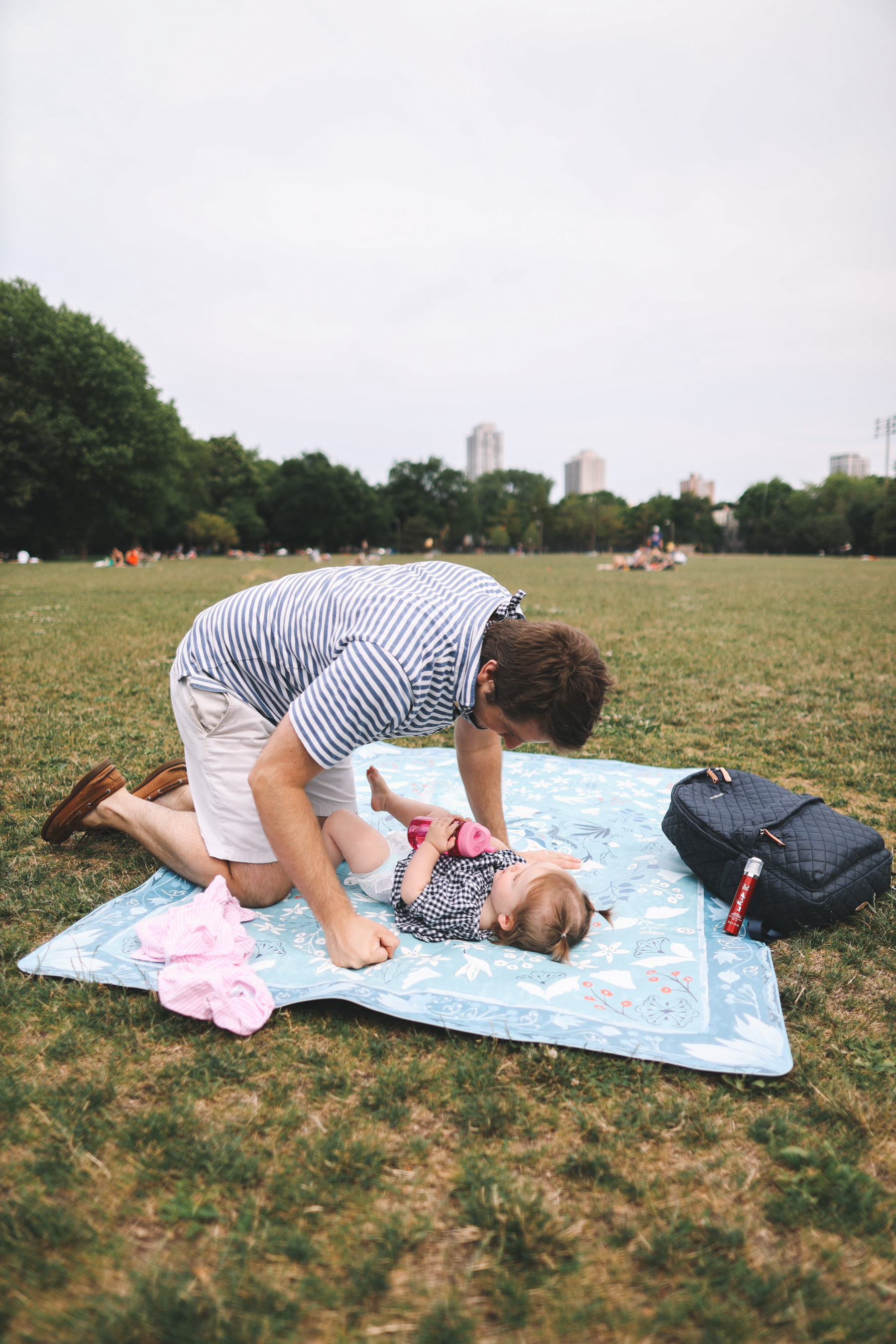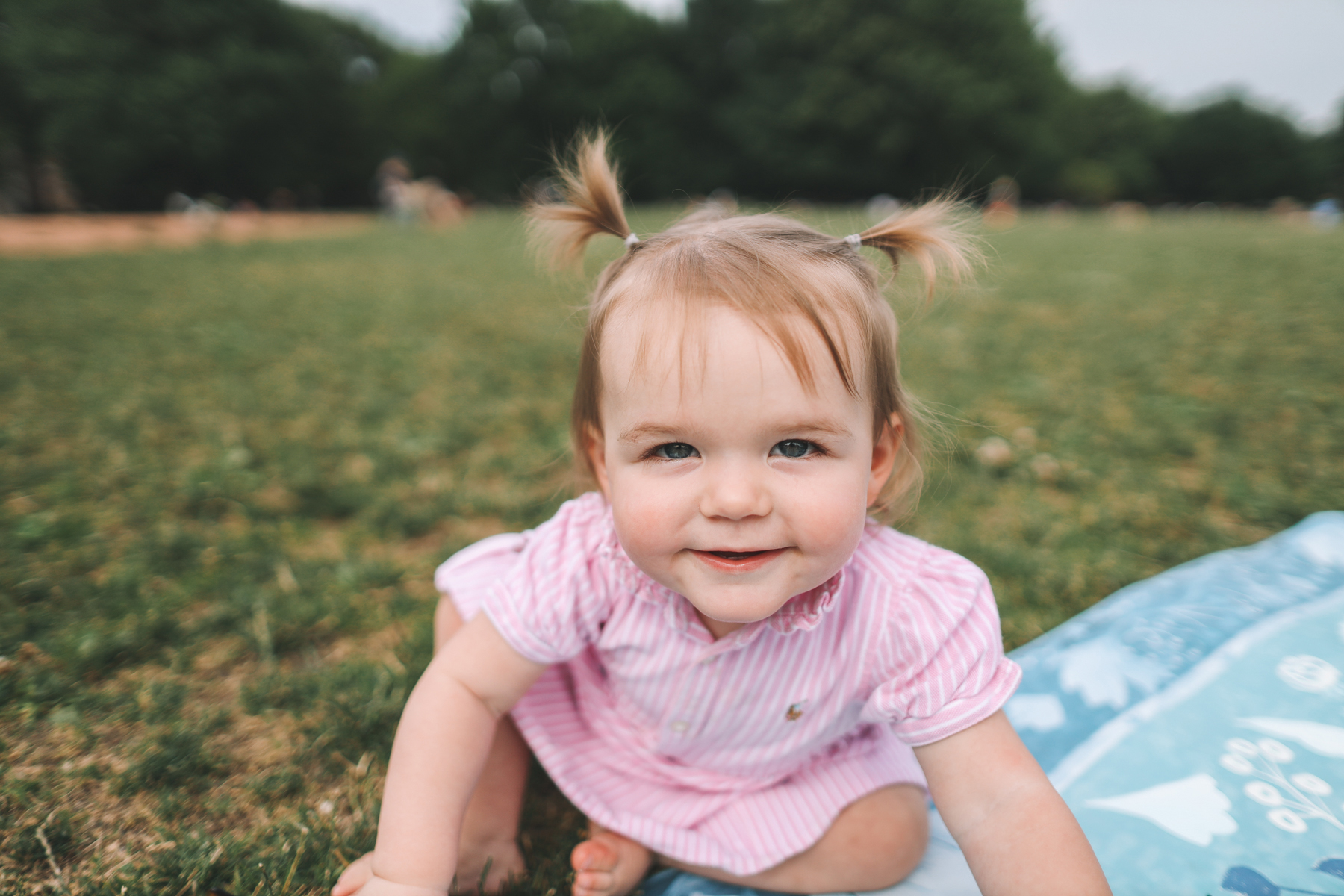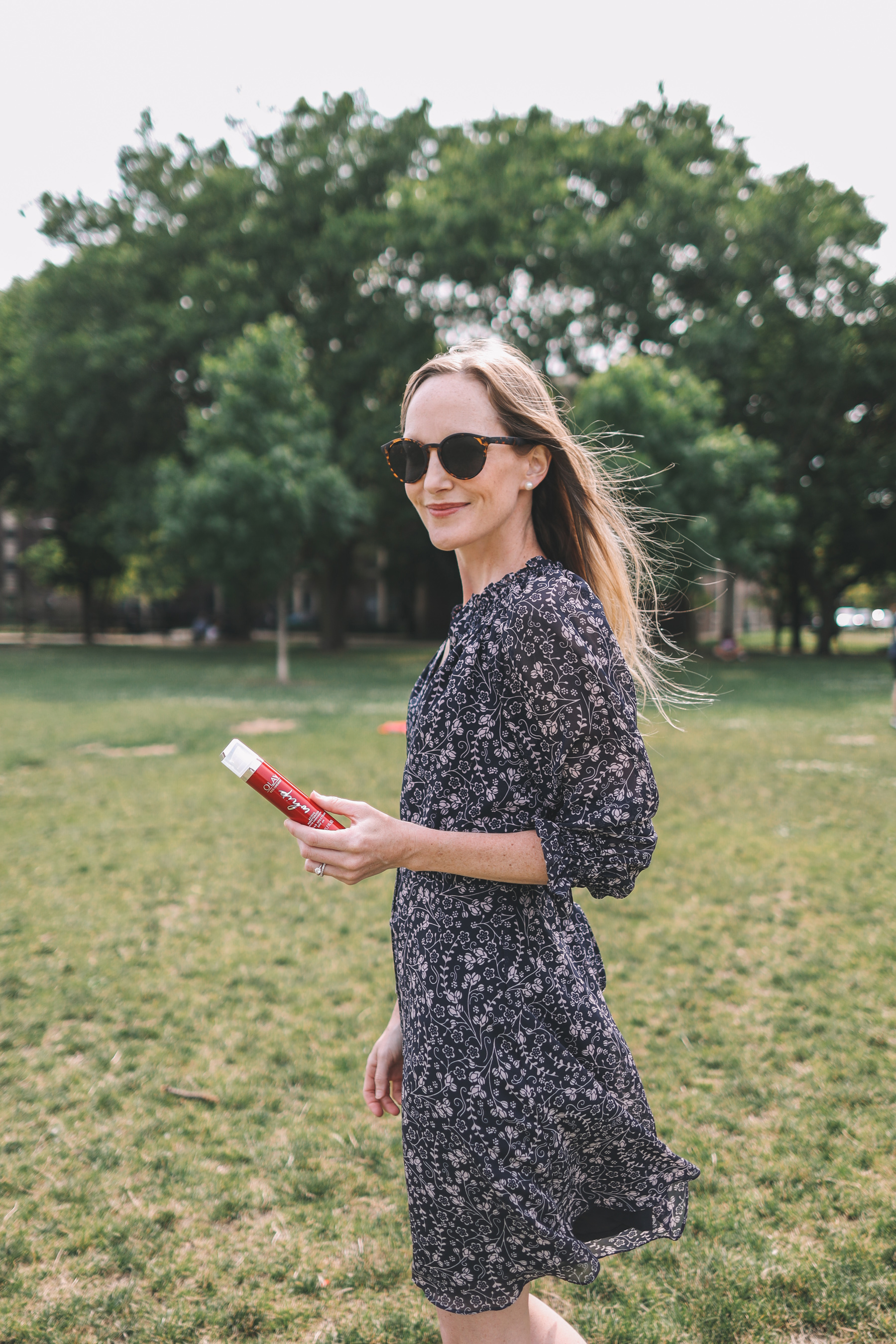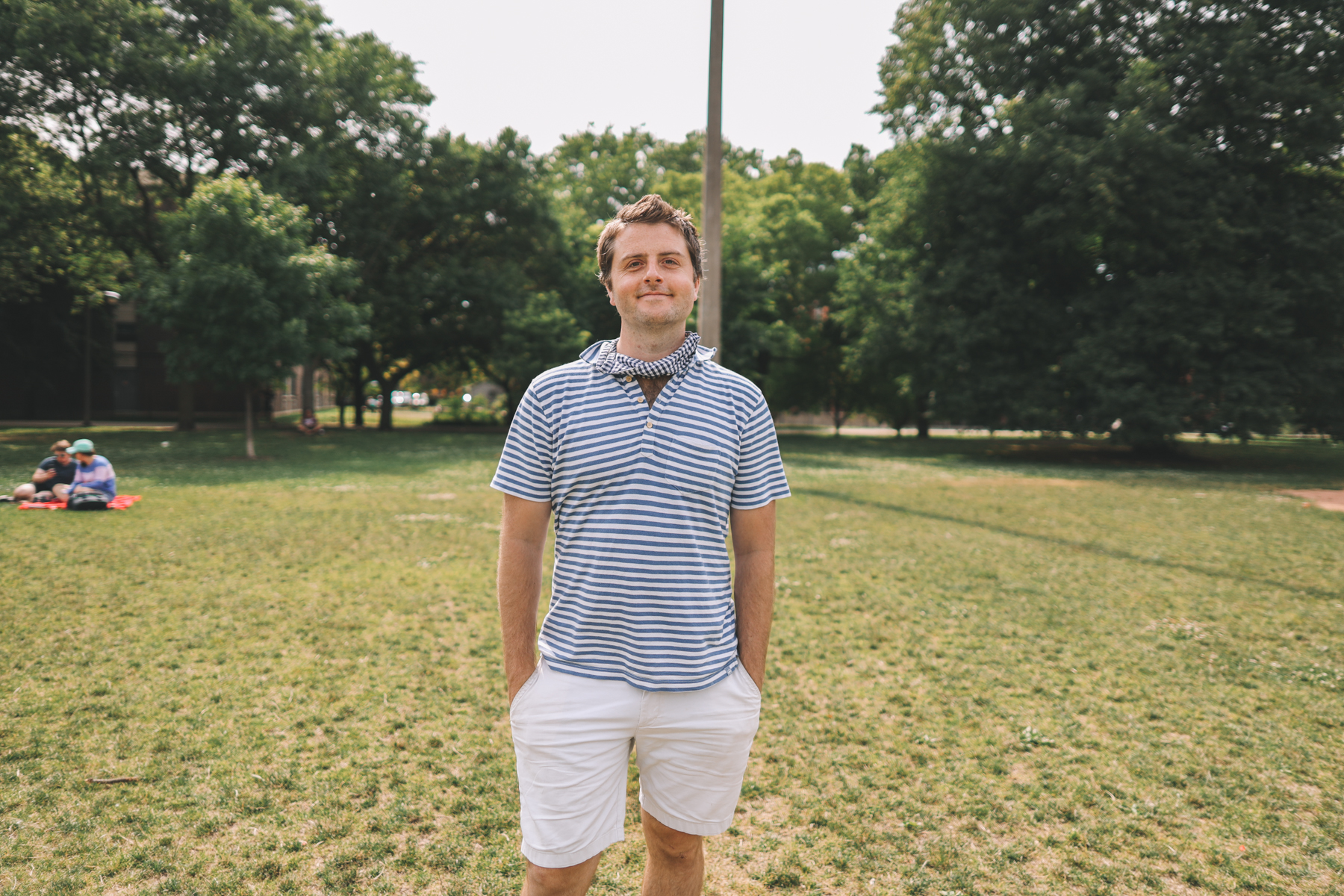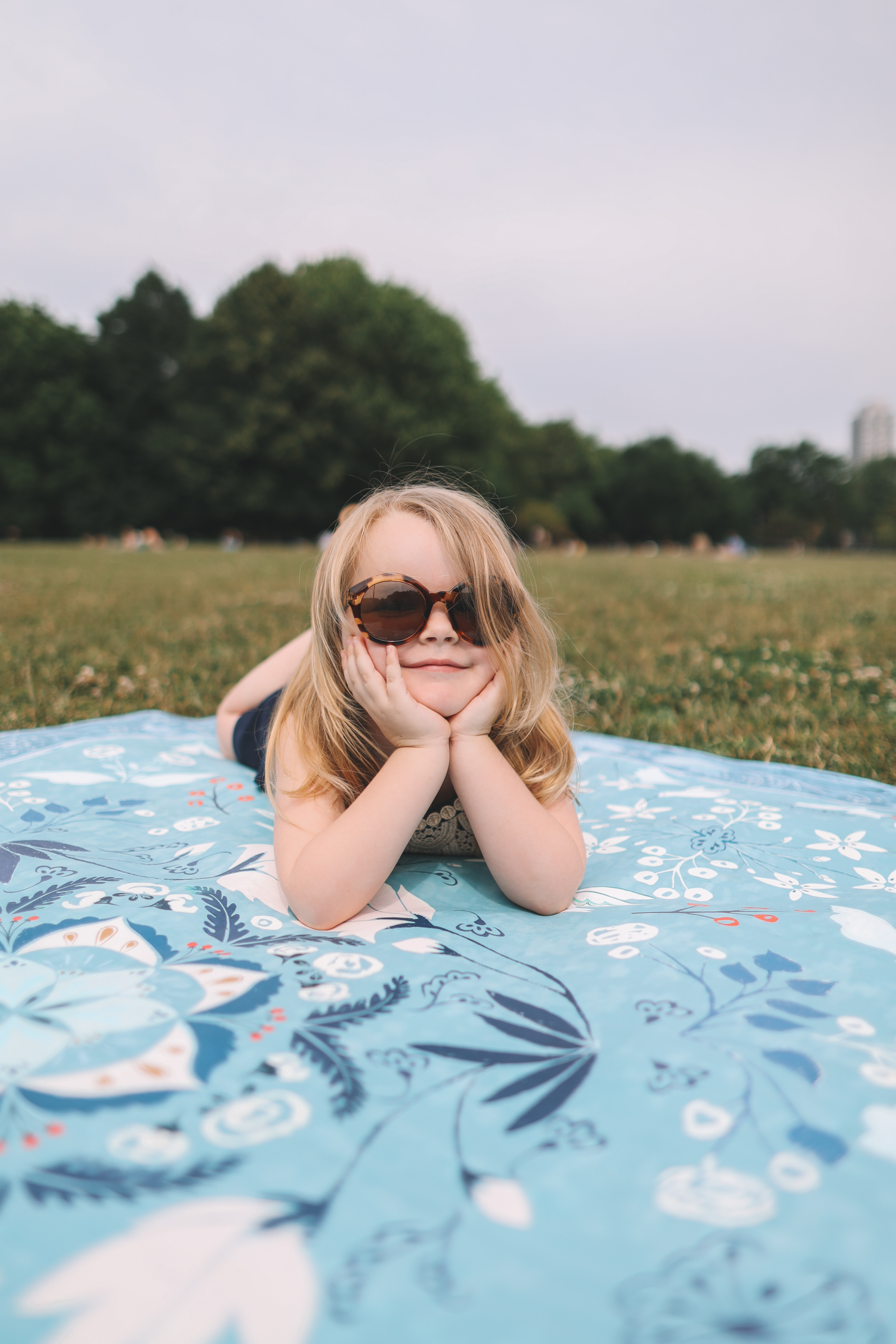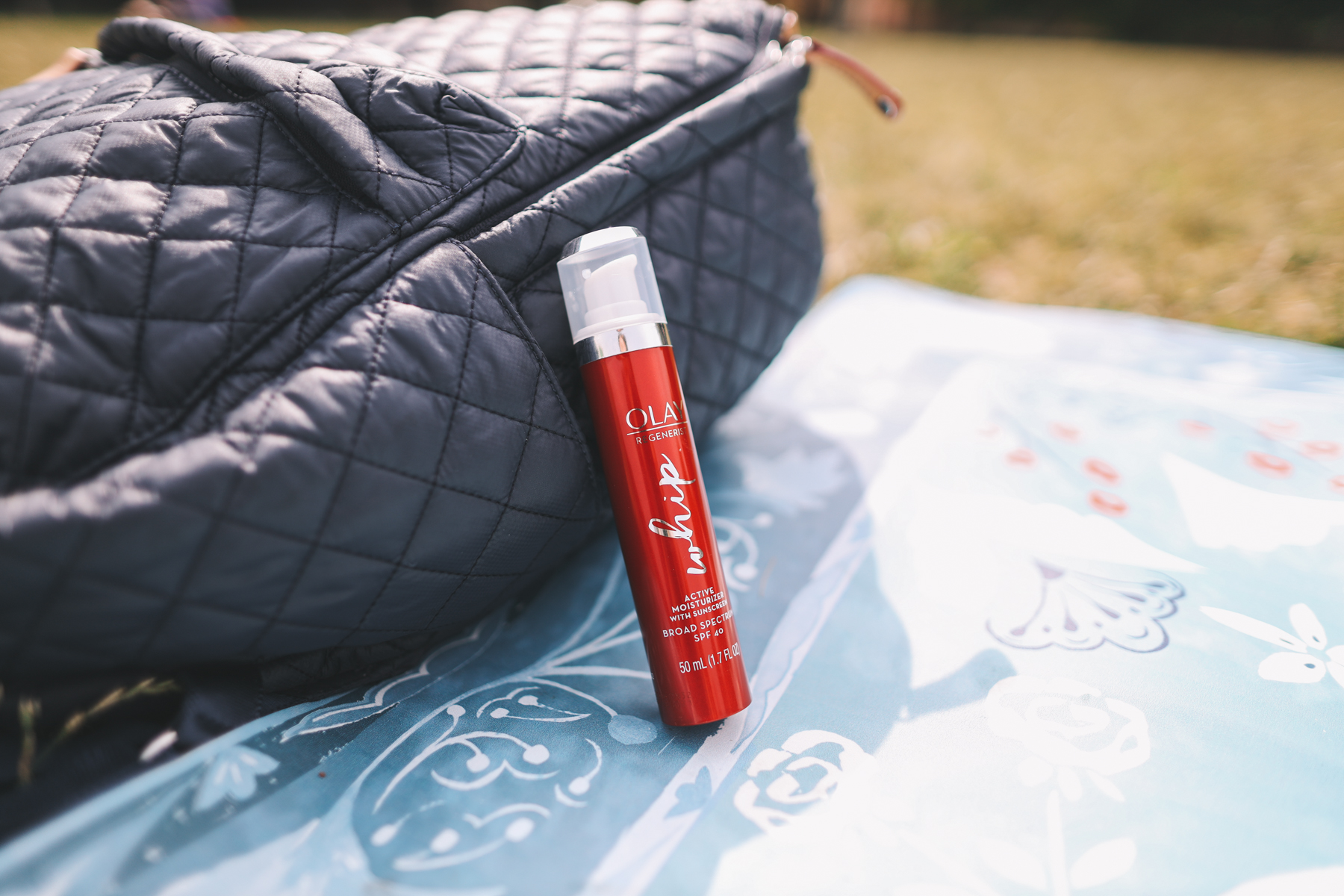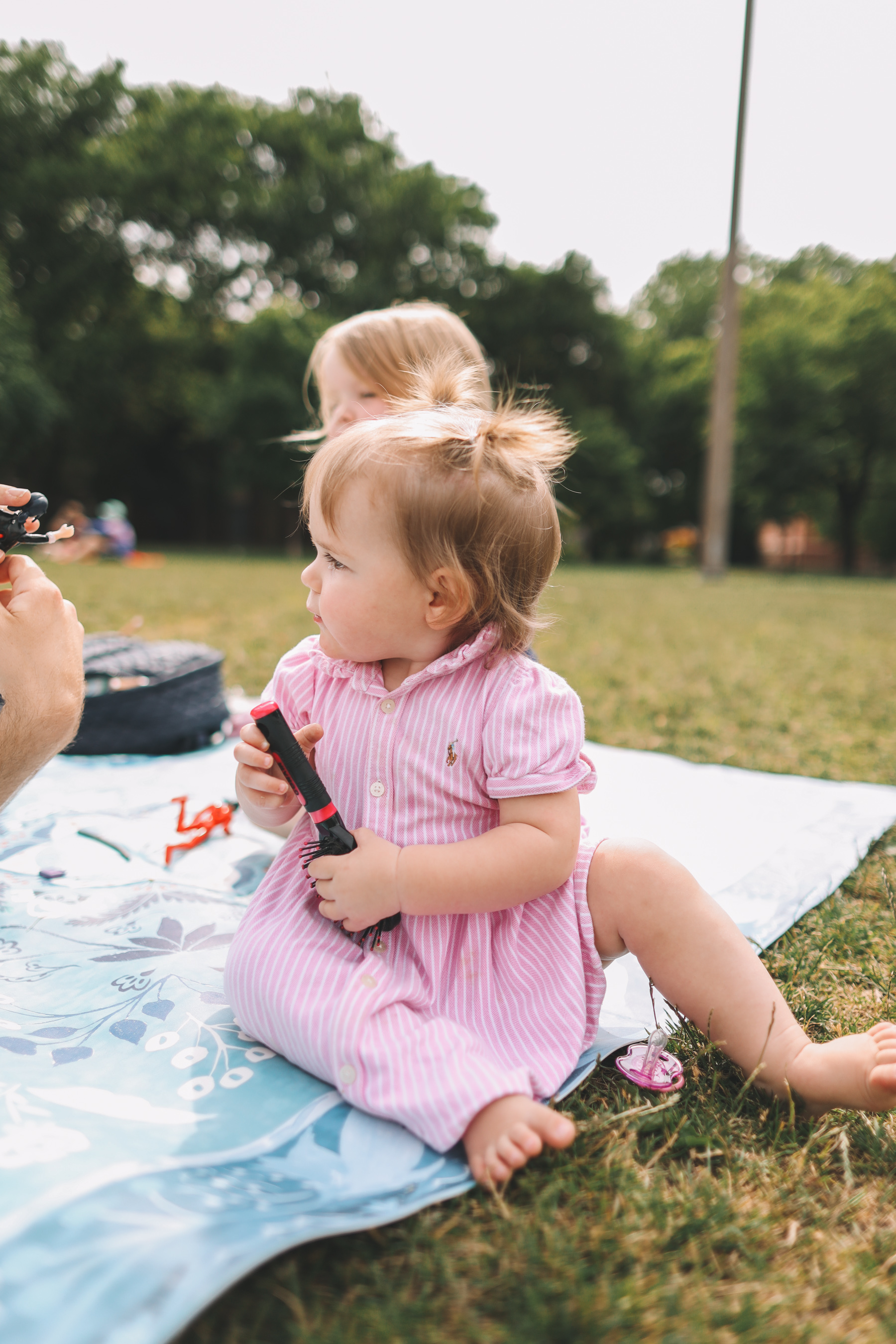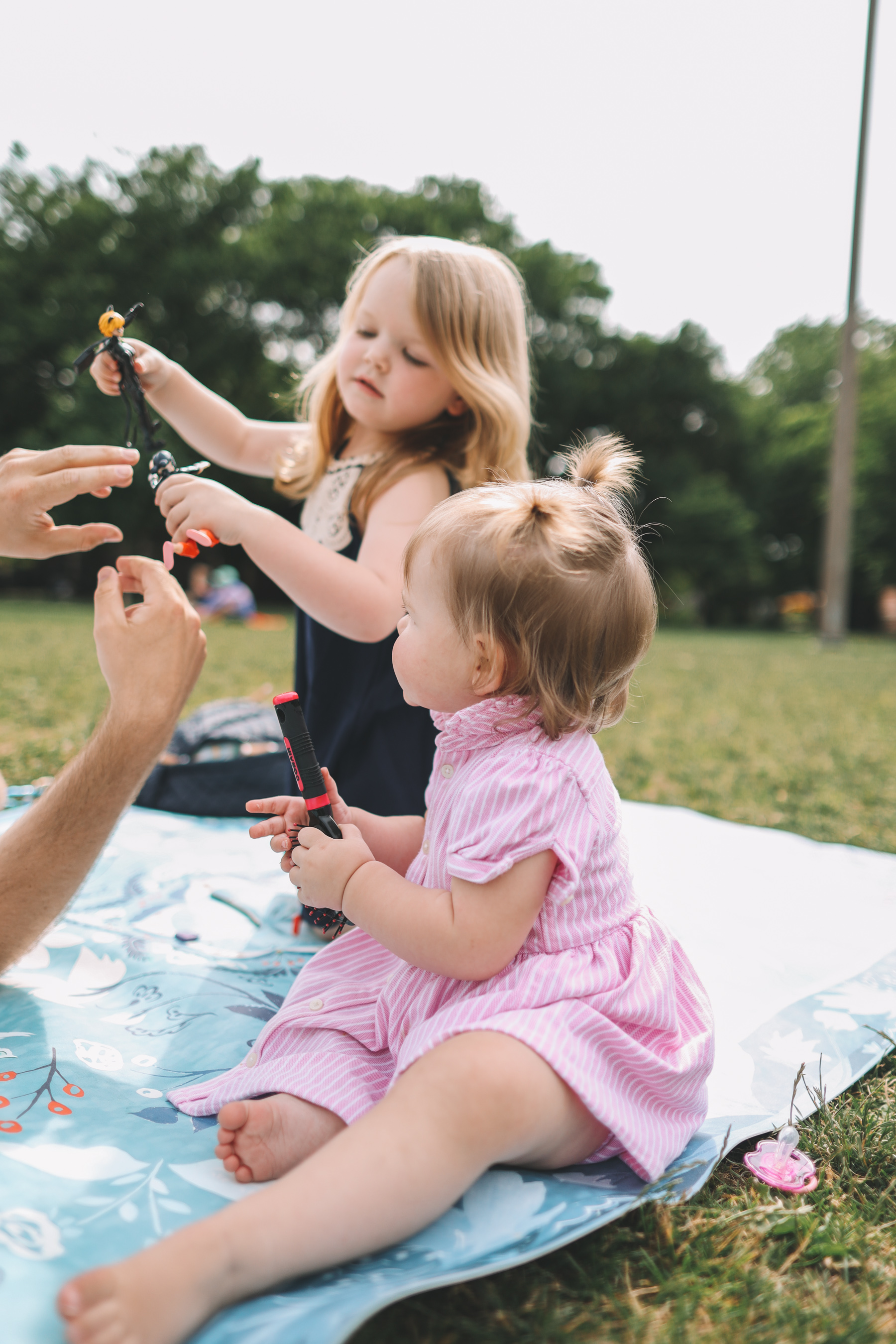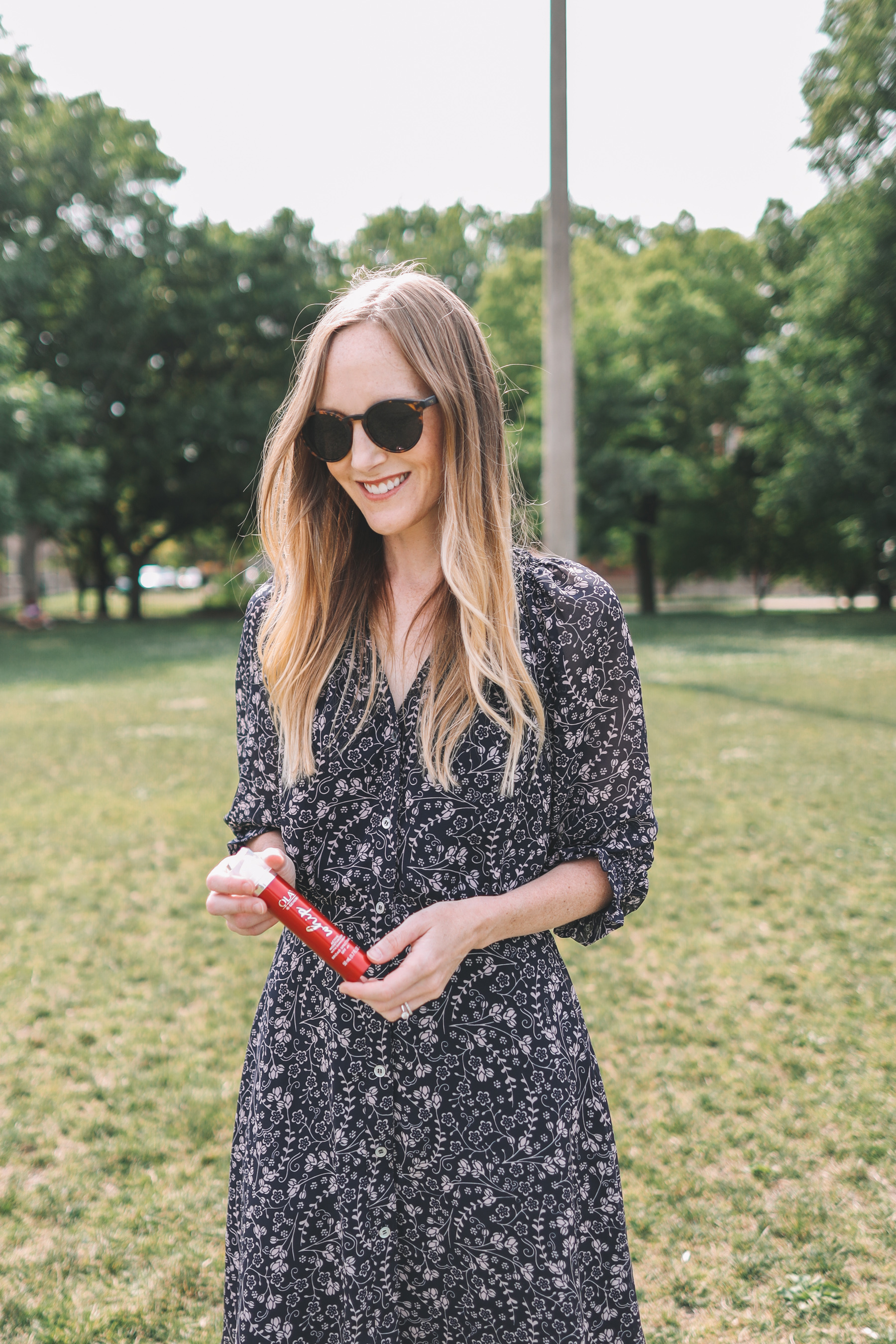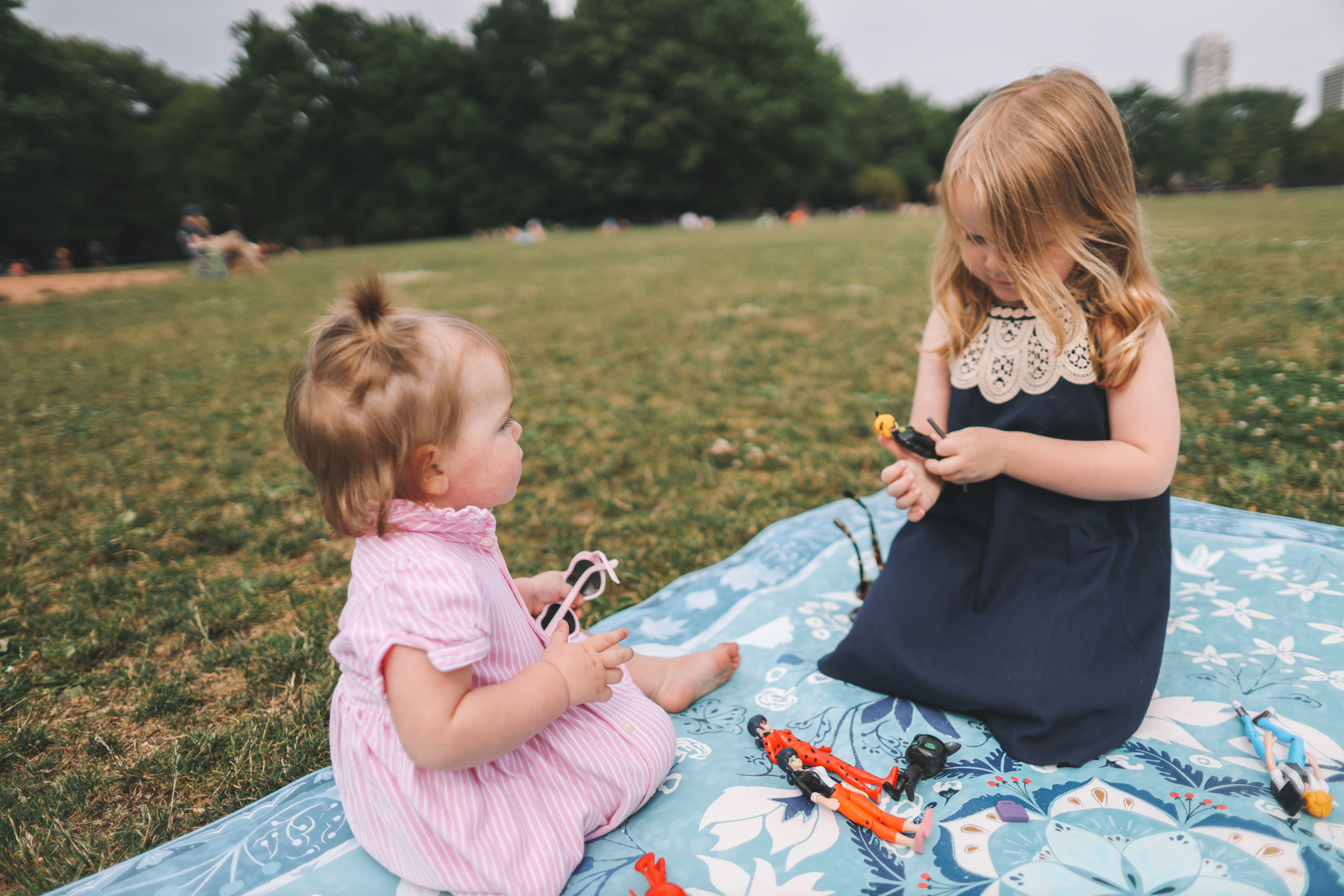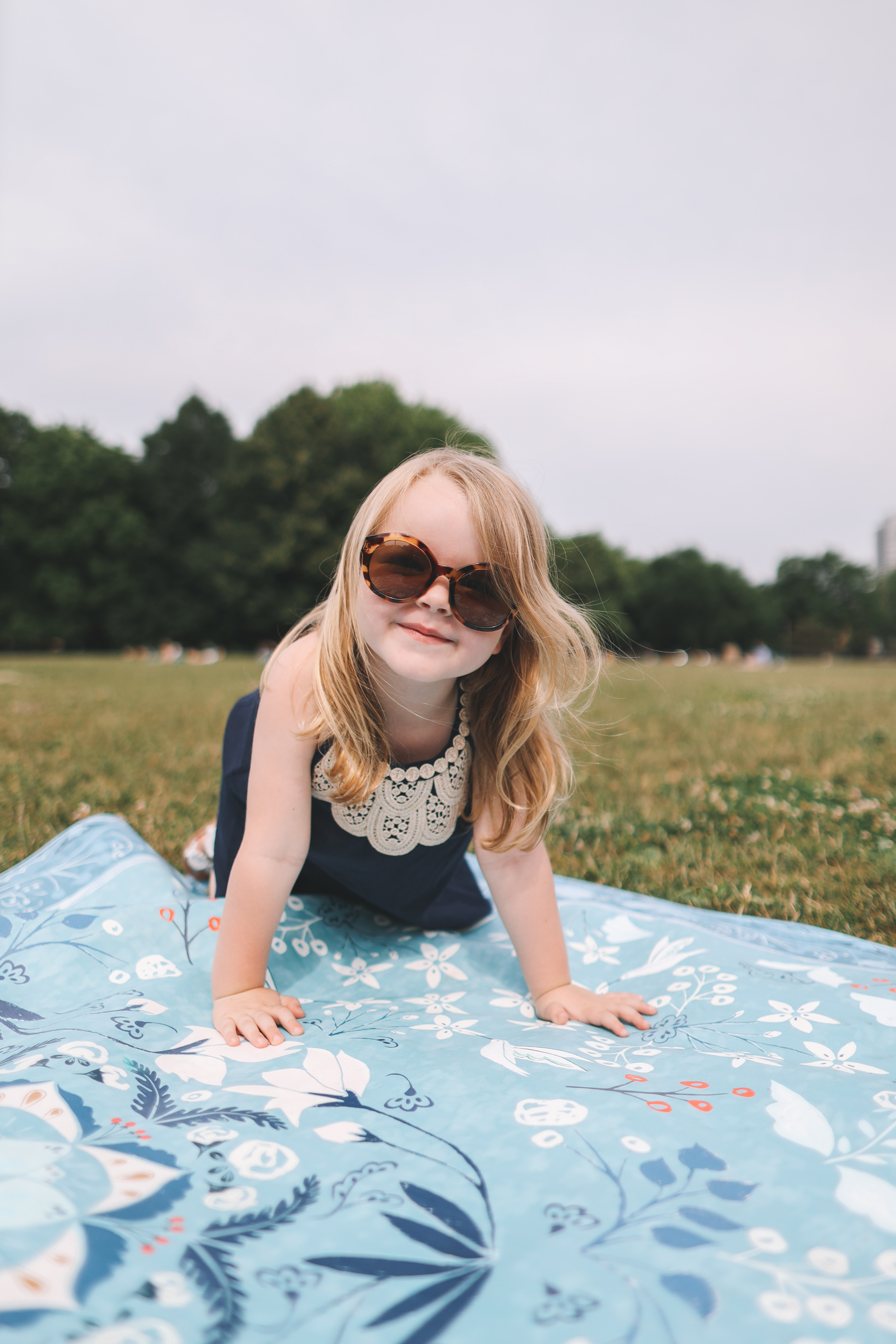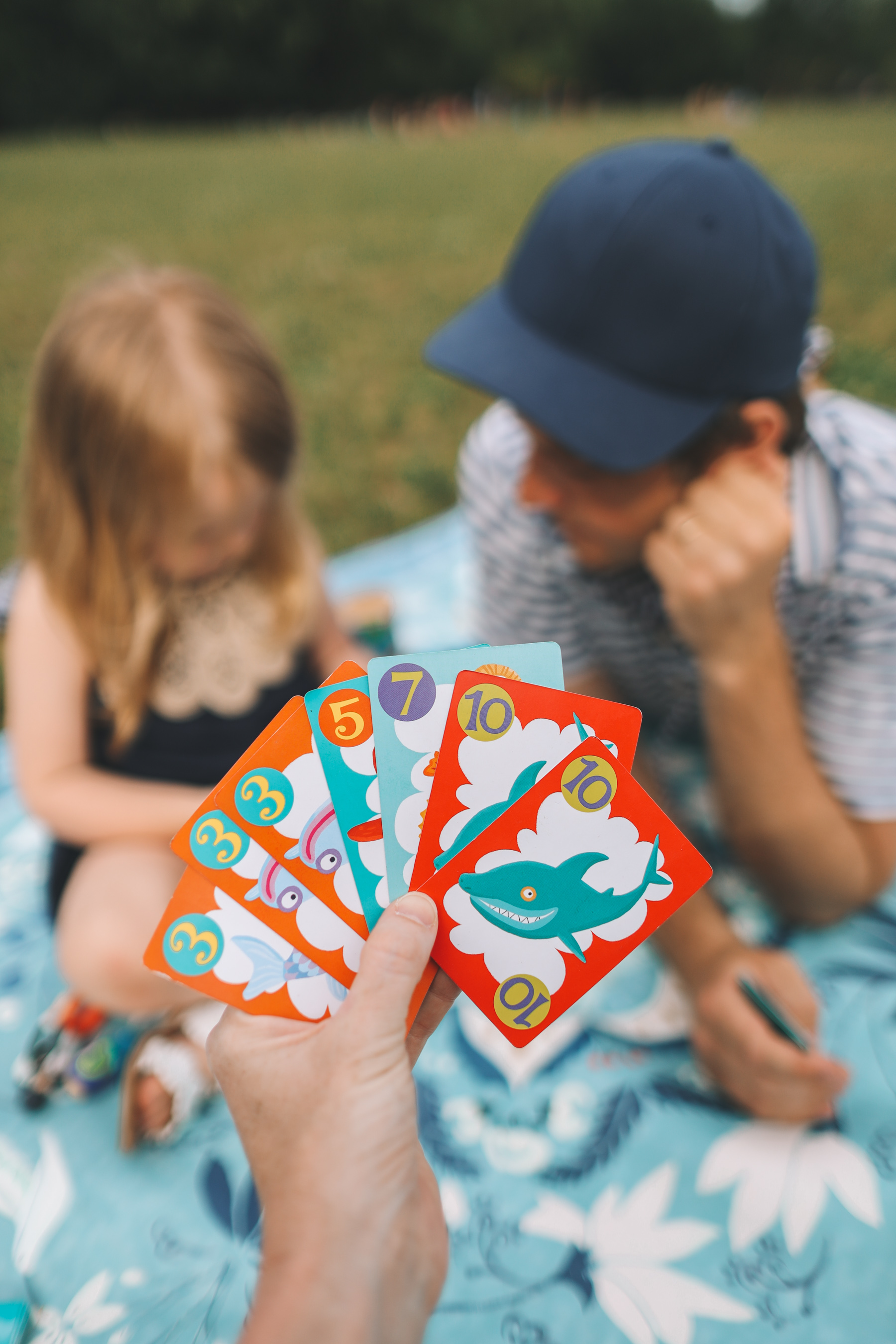 Olay Regenerist Whip SPF 40 / Play Mat / Backpack / My Dress and Similar Sandals / Emma's Dress  (Also here), Similar Sandals and Sunglasses / Lucy's Dress (Similar)