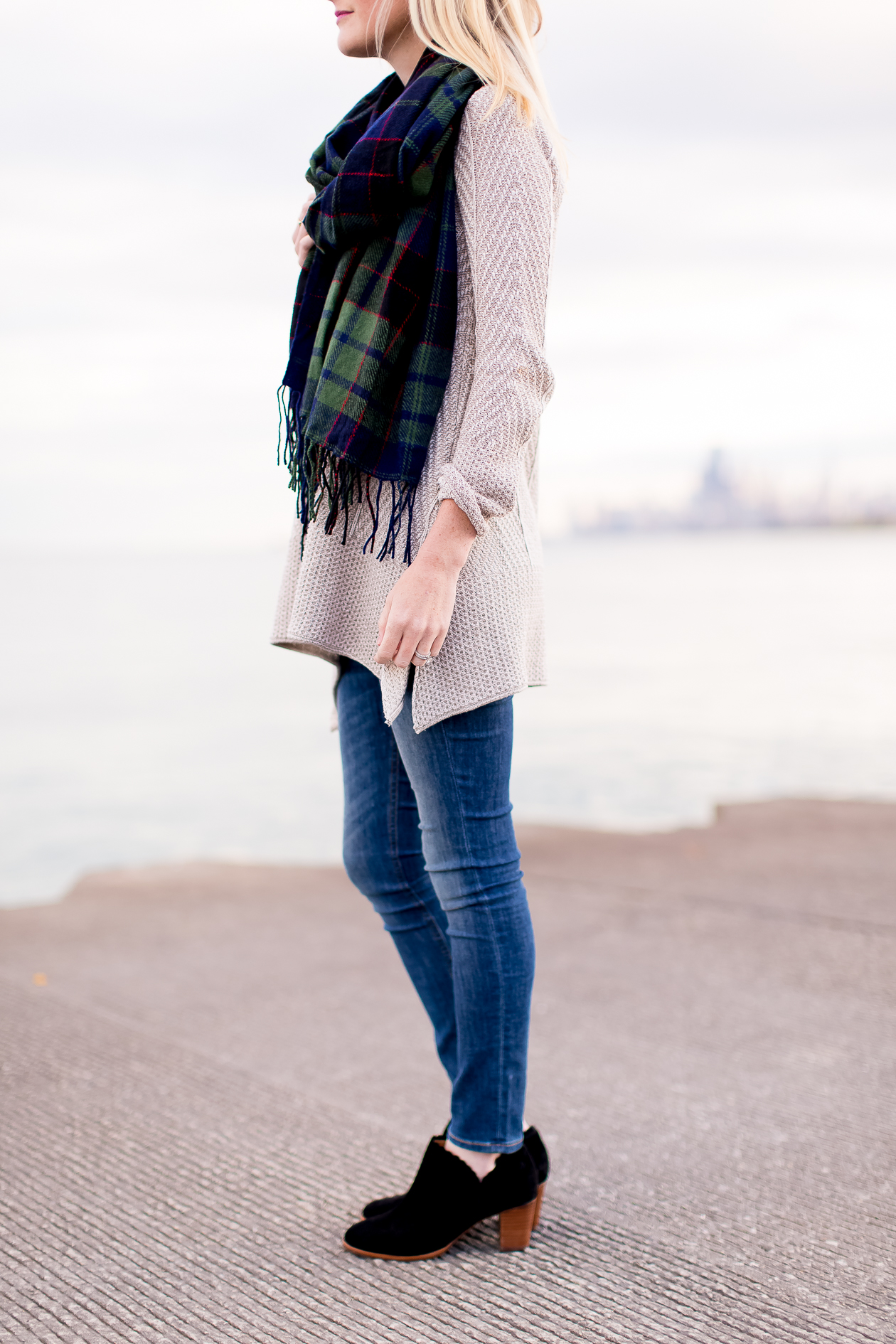 Rag & Bone Jeans (On sale! Same cut via Shopbop) / Jack Rogers Booties c/o (Available here, too. In leather/similar) / Tuckernuck Scarf c/o (This one is also fabulous!) / Marshalls Sweater / Similar Sunglasses (On Shopbop, as well.)
There's a surprise Shopbop sale going on right now, and there are so many stellar deals! (Shipping is free, too.) Before I get to my picks, though, a few things:
1) WOO! Did our posts from Monday and Tuesday help the Cubs win last night? Clearly, haha! So exciting for our city.
2) My sweater was a find from Marshalls, and I wear it constantly. Be sure to stop by your nearest Marshalls and browse the sweater selection. I found an amazing Joie one there last week!
3) It was 70 degrees in Chicago yesterday. Wh-aat?! Back to chilly temps today.
4) Mitch and I have concert tickets tonight, but it's also GAME SEVEN. WHAT DO WE DO?!
5) My mother-in-law is here today! Lisa, thank you. I'm drowning in work and you're saving me like whoa. And with that, back to work…
(Remember: shipping is free!)
Red jeans would be really cute for Christmas.
Shop the post:
Rag & Bone Jeans (On sale! Same cut via Shopbop) / Jack Rogers Booties c/o (Available here, too. In leather/similar) / Tuckernuck Scarf c/o (This one is also fabulous!) / Marshalls Sweater / Similar Sunglasses (On Shopbop, as well.)
Shopbop Sale Shoes & Accessories

Clothing